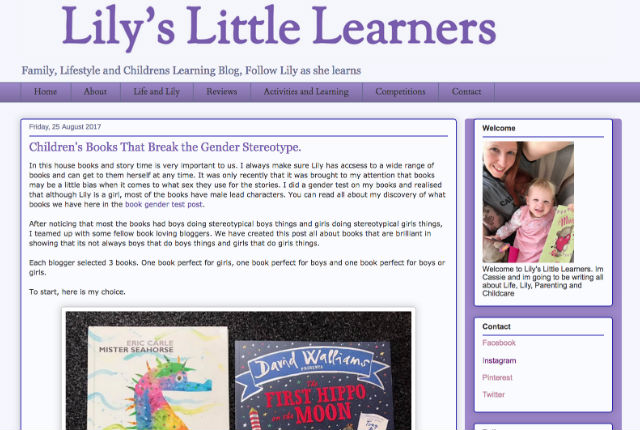 Kids Books that break the Gender Stereotype
I have been chasing some deadlines this week, so the blog has taken a bit of a back burner and there is no book-round up this week. Instead, you can find me over at Lily's Little Learners, where fellow book-loving mum Cassie has pulled together a post of books that break the gender stereotype. Each of us chose three books – one perfect for empowering boys, one perfect for empowering girls, and one perfect for both. Head over to Cassie's blog now, to find out which three books I chose!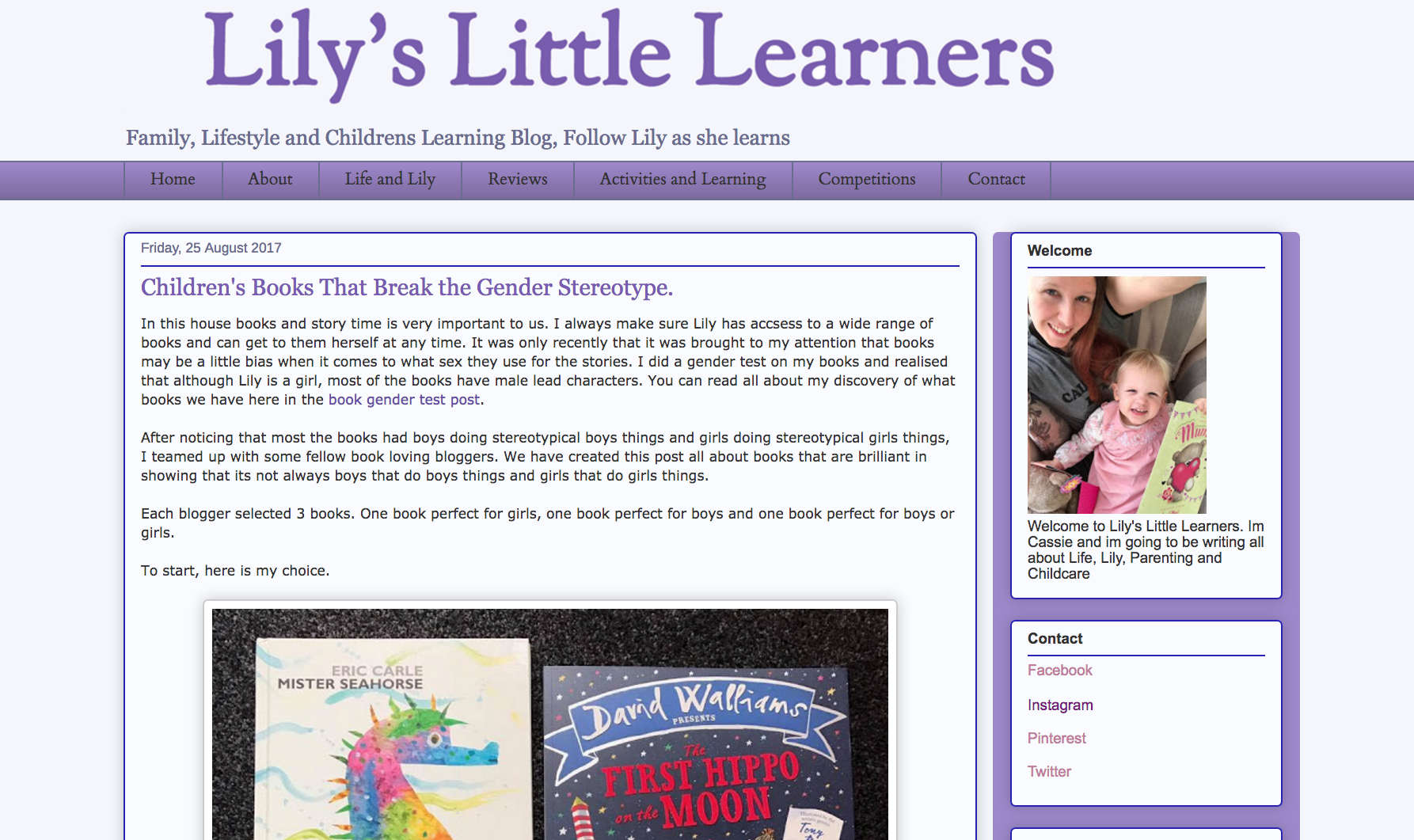 While you are there, you should also check out the rest of Cassie's blog, she's got some great kids activities, learning resources and reviews to share.
Do you have a book to recommend that breaks the Gender Stereotype?