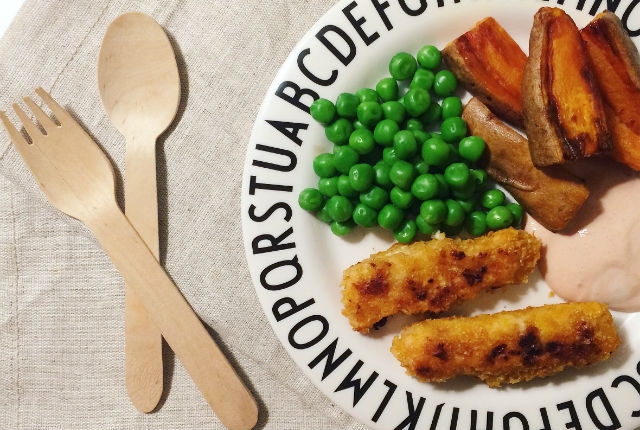 Salmon & Cornflakes Fish Fingers (GF)
My boys love fish fingers. I think most kids do. And we do keep some in the freezer for those last minute dinner emergencies. But the thing is I can't eat them – unless I can track down some gluten free ones in a high end supermarket – and they're also a little bit over processed so not my favourite thing to eat. So when there's a little more time, and we want something a little more flavoursome, we like to make our own fish fingers out of salmon fillets and coated with gluten free crushed cornflakes. Luckily, my boys love these fish fingers just as much!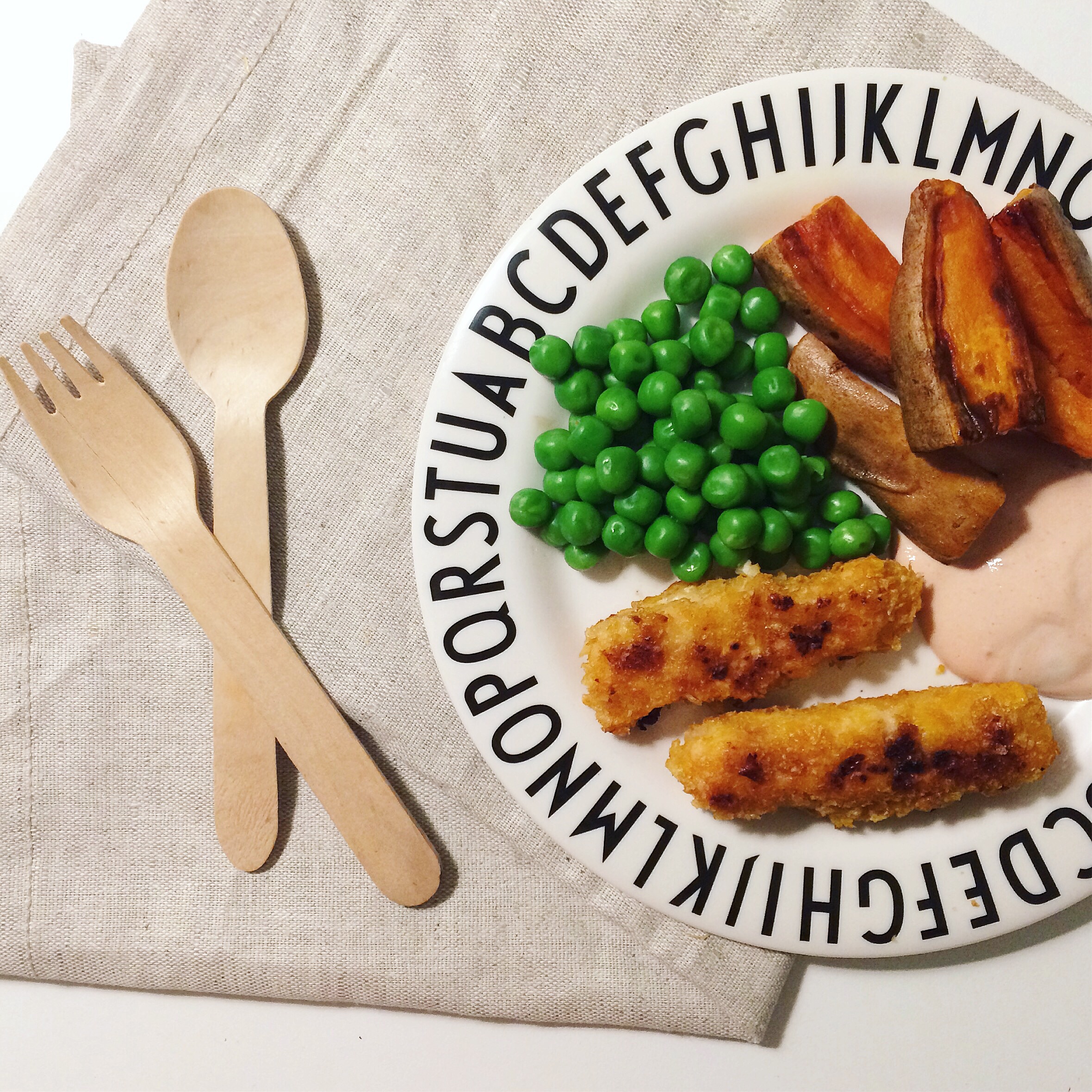 Ingredients:
500g salmon fillets
1/2 cup plain gluten free flour
2 eggs
pinch of salt
100g gluten free cornflakes
vegetable oil
Note: If you don't need to cook gluten free, you can use regular flour and cornflakes.
Directions:
Prepare three bowls: one with the flour; one with the eggs, beaten with a pinch of salt; ,and one with the cornflakes, crushed.
Cut the salmon fillets in to finger sized pieces.
Turn each fish finger first in the flour, then in the beaten egg, and finally in the crushed cornflakes.
Heat some vegetable oil in a frying pan and fry the fish fingers for 2-3 minutes each side, until the fish is cooked through and the cornflake crust is a crispy golden brown. Before serving, place the fish fingers on a plate lined with kitchen paper to soak up any excess oil.