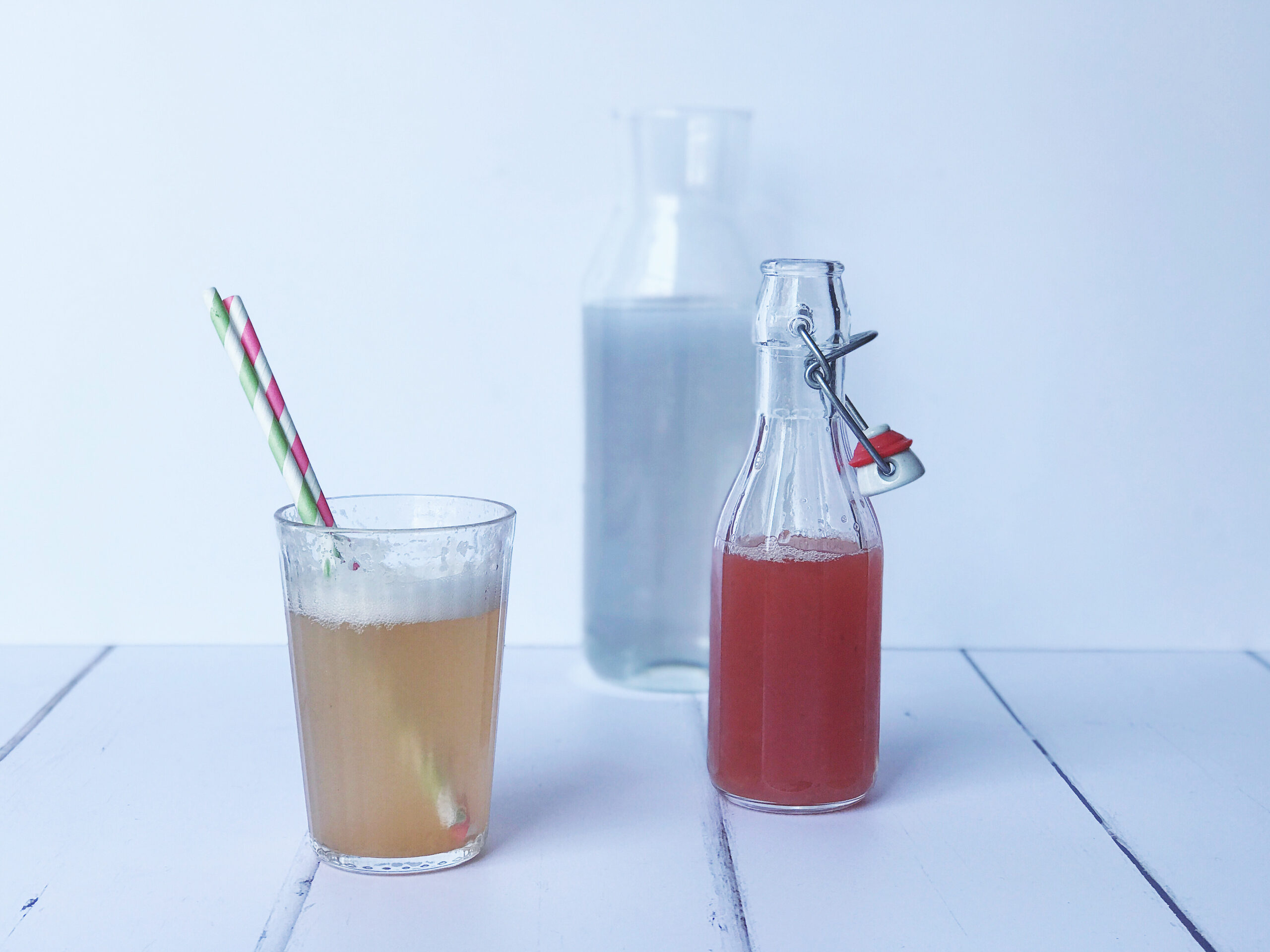 Rhubarb & Mint Lemonade
When we lived in Berlin, a popular refreshing drink that was served in cafes all across town was rhubarb lemonade. You could buy bottles of it in supermarkets too. We have missed drinking it, and with rhubarb in season right now and available in local shops, we decided to recreate our own rhubarb lemonade – with a twist of mint. It's basically a cordial, which you top up with sparkling water.
Ingredients for the cordial
The recipe will make approx. 500ml of cordial. To make less cordial, just use half the quantities.
1 kg rhubarb stems
200g caster sugar
zest and juice of one large lemon
2 handfuls of fresh mint leaves
600ml water
You will also need: a saucepan, a sieve, a jug, a funnel, and a glass bottle.
Directions
Slice the rhubarb in to small pieces.
Place all the ingredients in a saucepan, bring to the boil, then lower the heat and leave to simmer for 15-20 minutes until the rhubarb has softened.
Leave to cool slightly so you don't burn yourself, then strain the liquid through a sieve in to a clean jug. Don't leave for too long before straining, or it will start to thicken and you'll end up with something closer to jam instead.
Use a funnel to fill the cordial in to a sterile glass bottle. It will keep in the fridge for about a week, but ours never lasts that long.
To serve, pour half an inch to an inch of cordial in to a tumbler and top up with sparkling water. You can add more or less cordial to adjust the strength of the lemonade.
Pin for Later