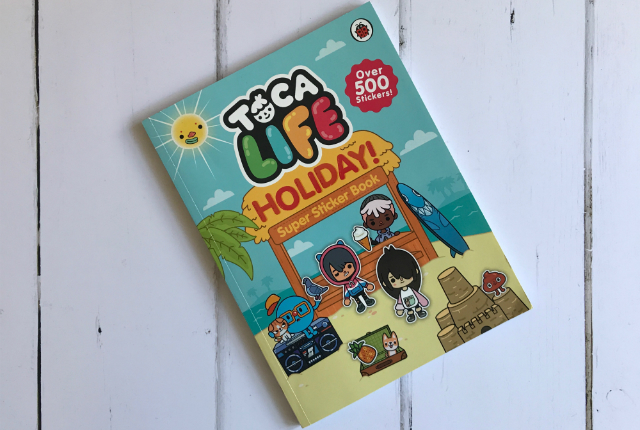 Review: Toca Life Holiday! Sticker Book [AD]
It's a bit quiet on the blog this week, as the Autumn half term holidays are in full swing here in Edinburgh. But I did want to take a moment to share a great activity book with you that we were recently sent for review. It's been in high demand already this week!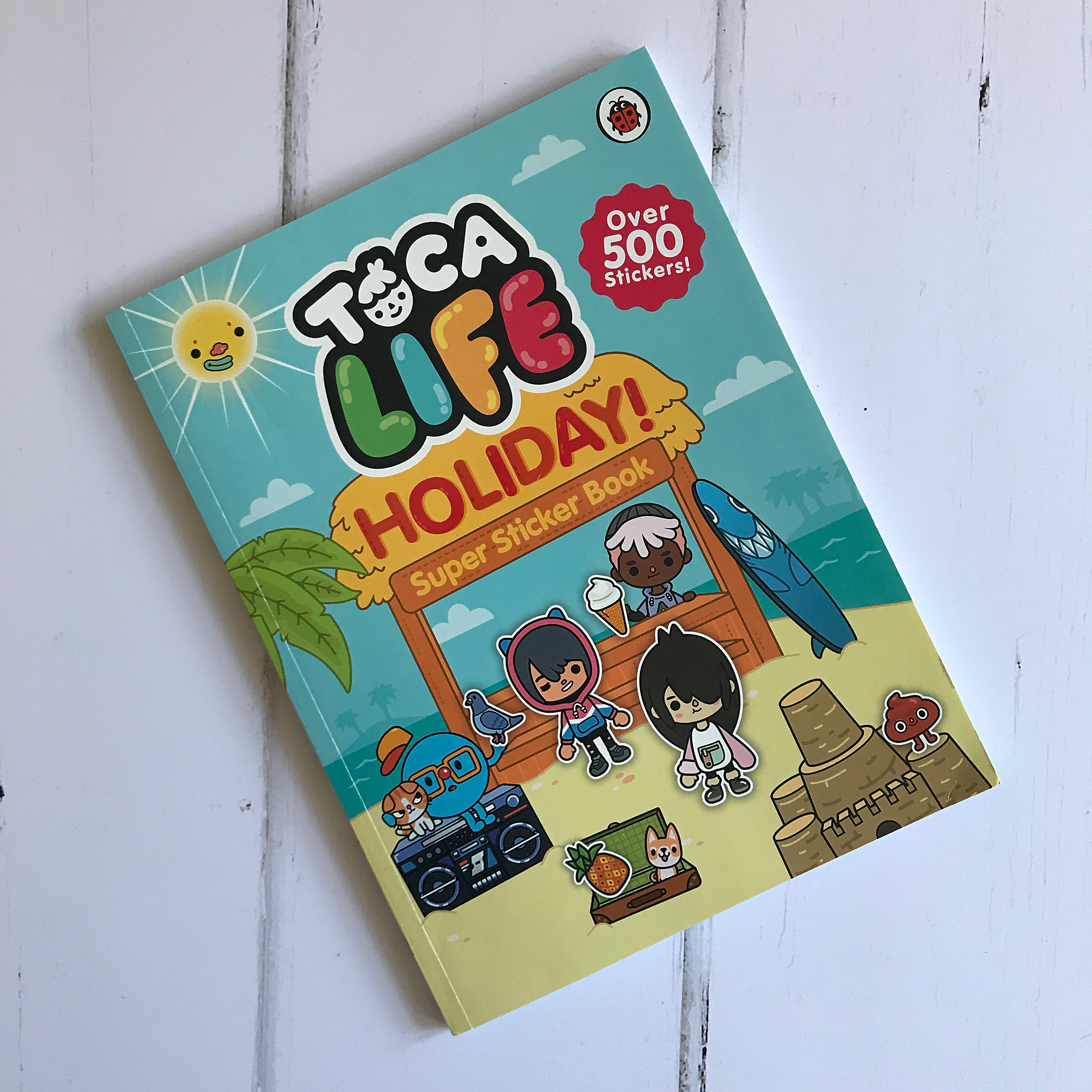 The Toca Life Holiday! Super StickerBook comes with a whopping eight page full of over 500 stickers! The stickers can be used to complete the around 30 scenes in the book, which each cover a double page spread. The scenes cover everything you'd associate with holidays, from packing your suitcase, checking in at the airport or hotel, eating out, sightseeing souvenir shopping, or activities such as camping, having a picnic, or spending a day at the seaside. Different environments include the city, the beach and the forest. And lots more!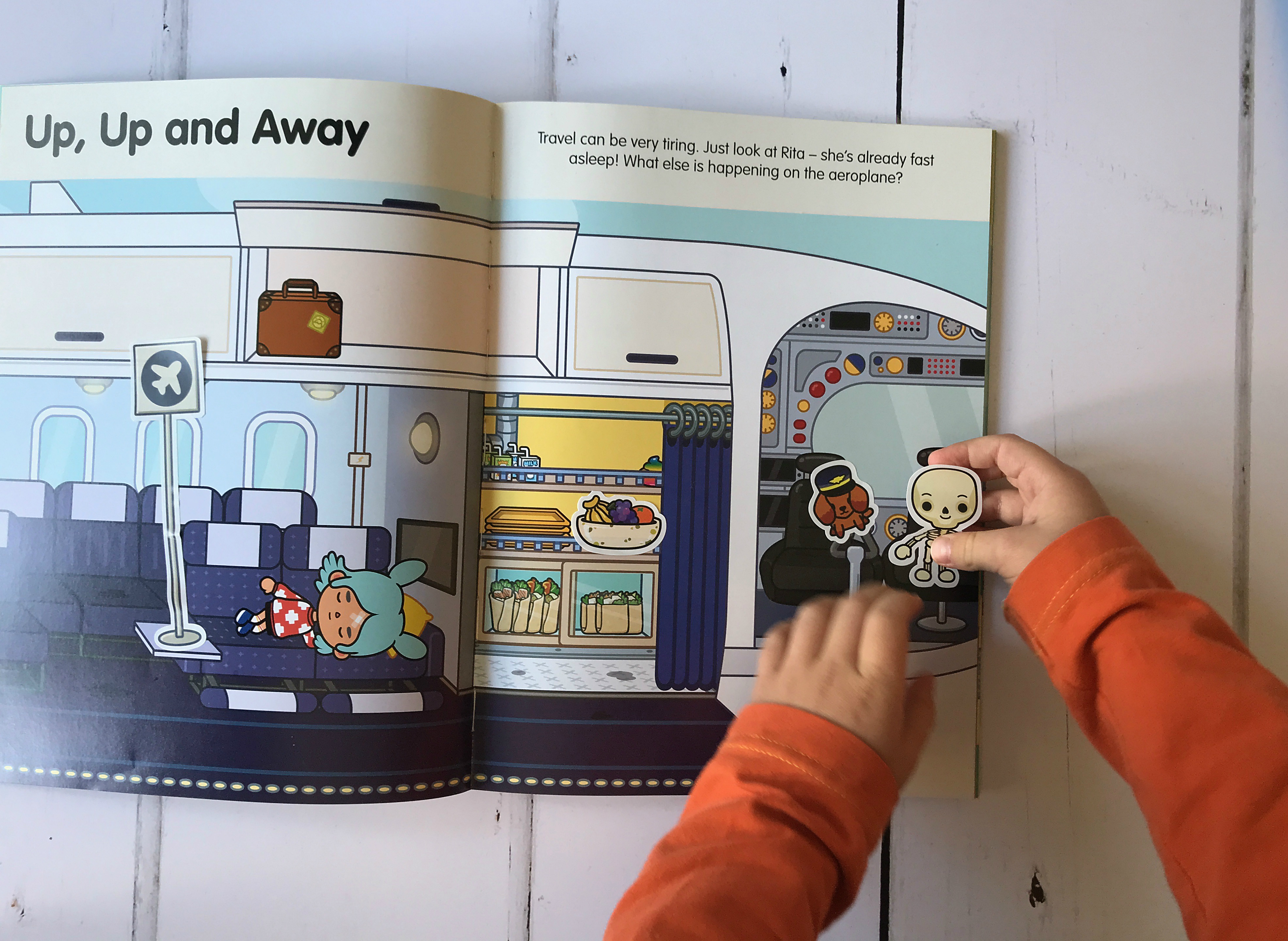 What I love about this sticker book, is that there are no rules, outlines or scripted scenarios e.g. specific stickers that need to go in specific places, like in other sticker books. Each page includes a question or suggestion, but kids can choose for themselves which stickers they want to use on which page. It's great, because it means my youngest, who turns 4 soon, can complete the pages by himself.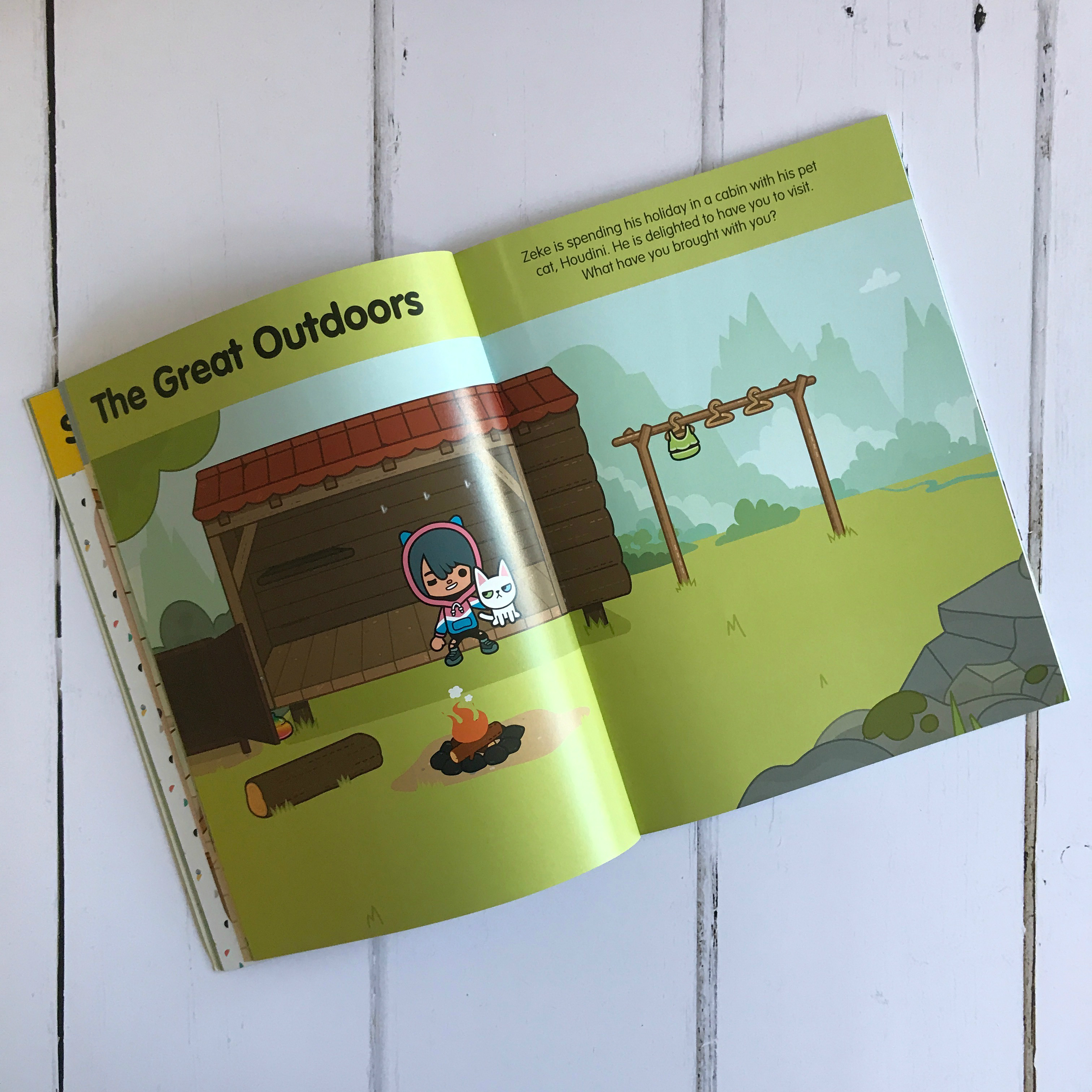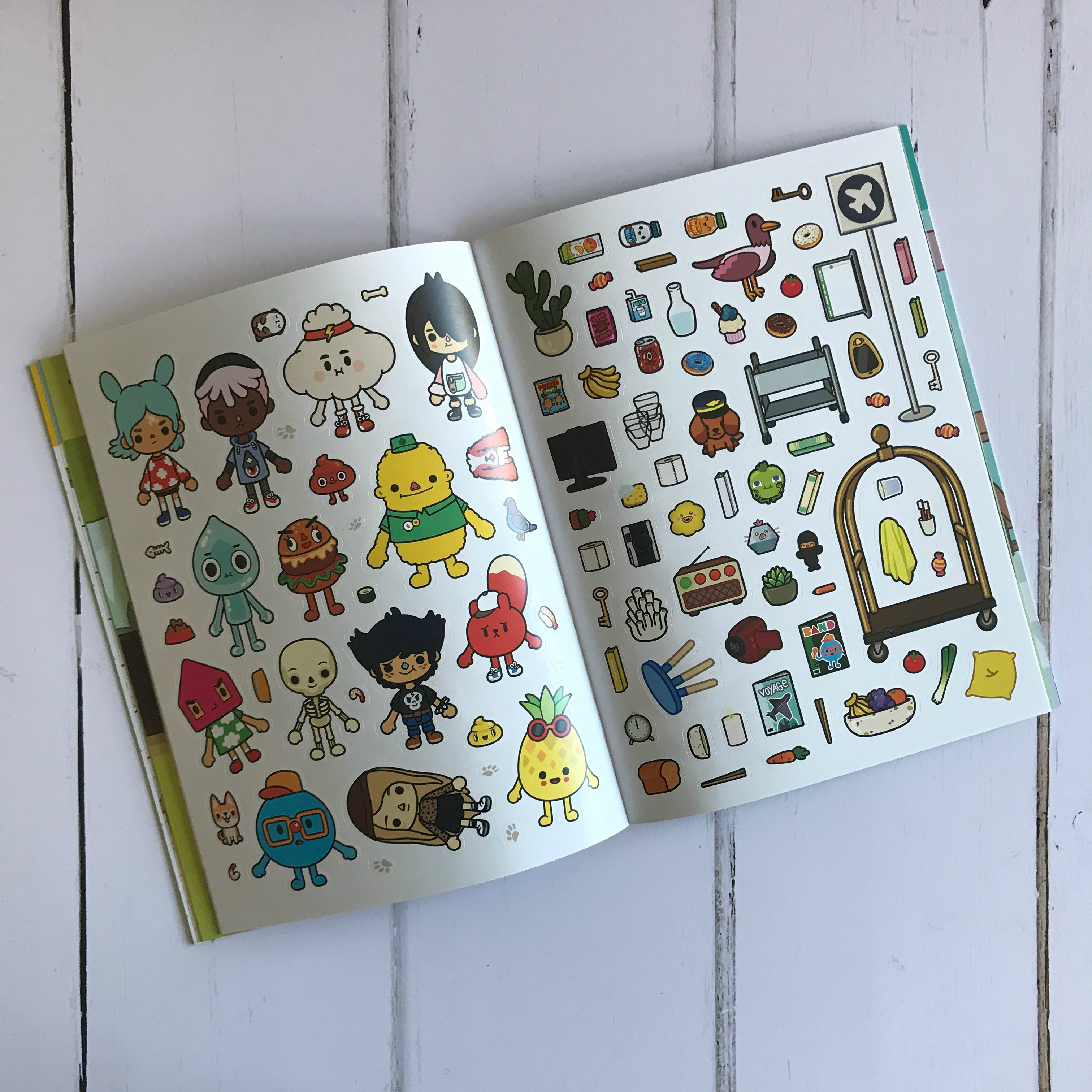 We pulled the sticker pages out of the middle of the book, to make it easier to look through the stickers when completing the different pages, so you don't need to flick back and forth all the time but can have them next to you. As you can see below, my little one was having so much fun with these, his big brother could not resist joining in!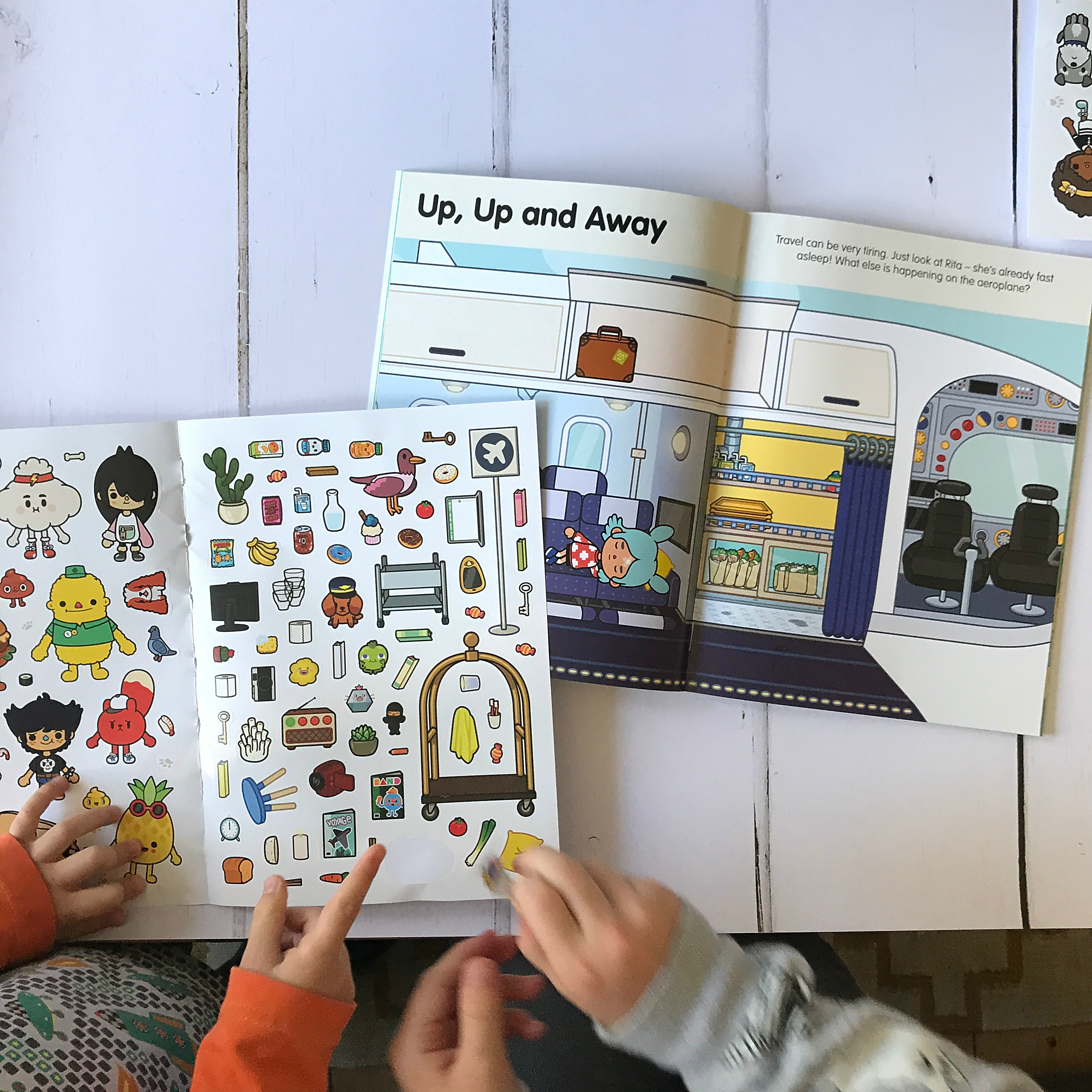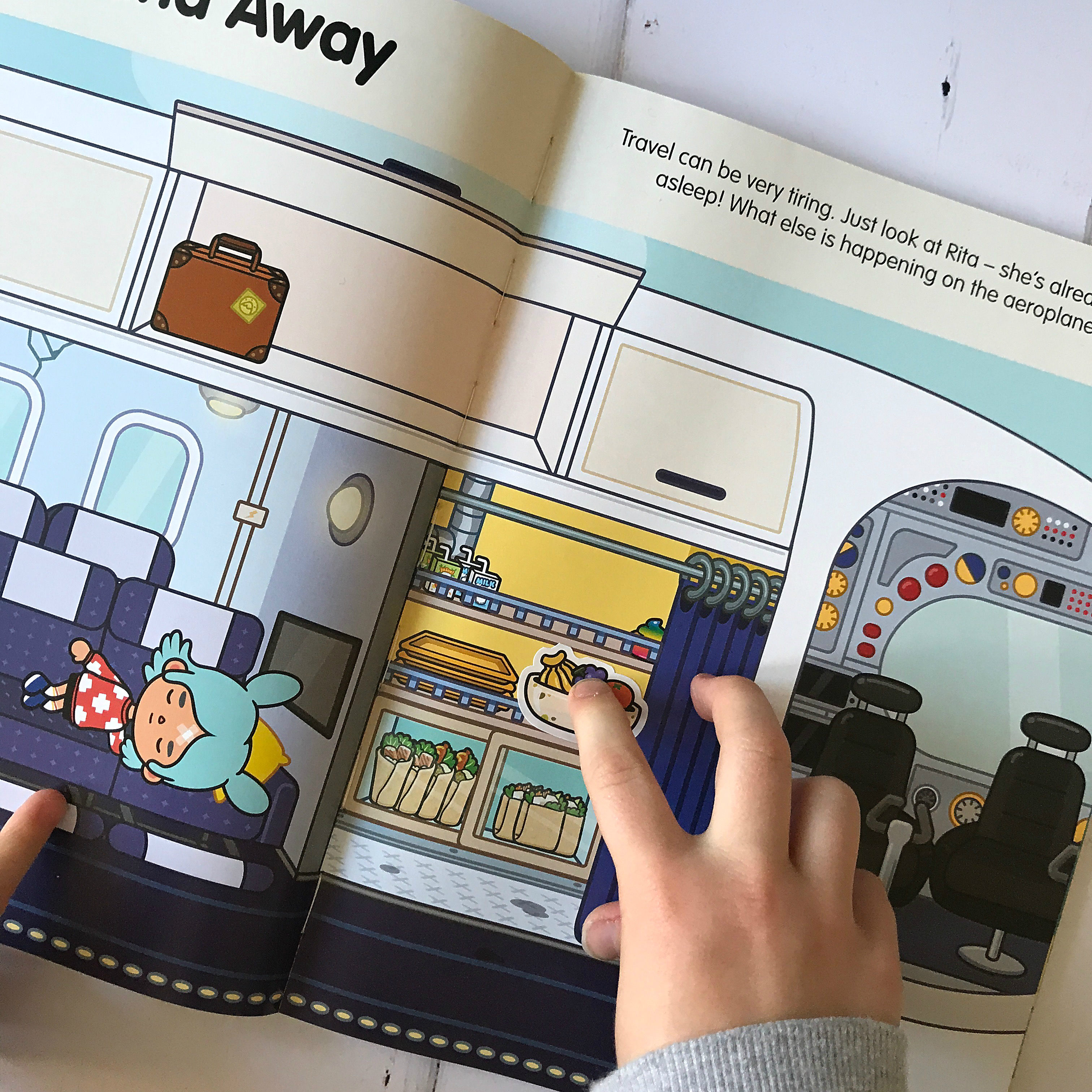 Besides completing the scenes, there there are also three puzzle pages included, e.g. spot the difference or seek and find, and on one of the pages towards the back, instead of completing a scene you are encouraged to use the stickers to create some postcards. If you have some card at home, you could even use the stickers to create real postcards to send to someone! The biggest hit in this book with my boys, however – besides the stickers themselves – is the rainbow that you have to find on every page. Considering how much little kids love rainbows and anything to do with poo, I'm not surprised.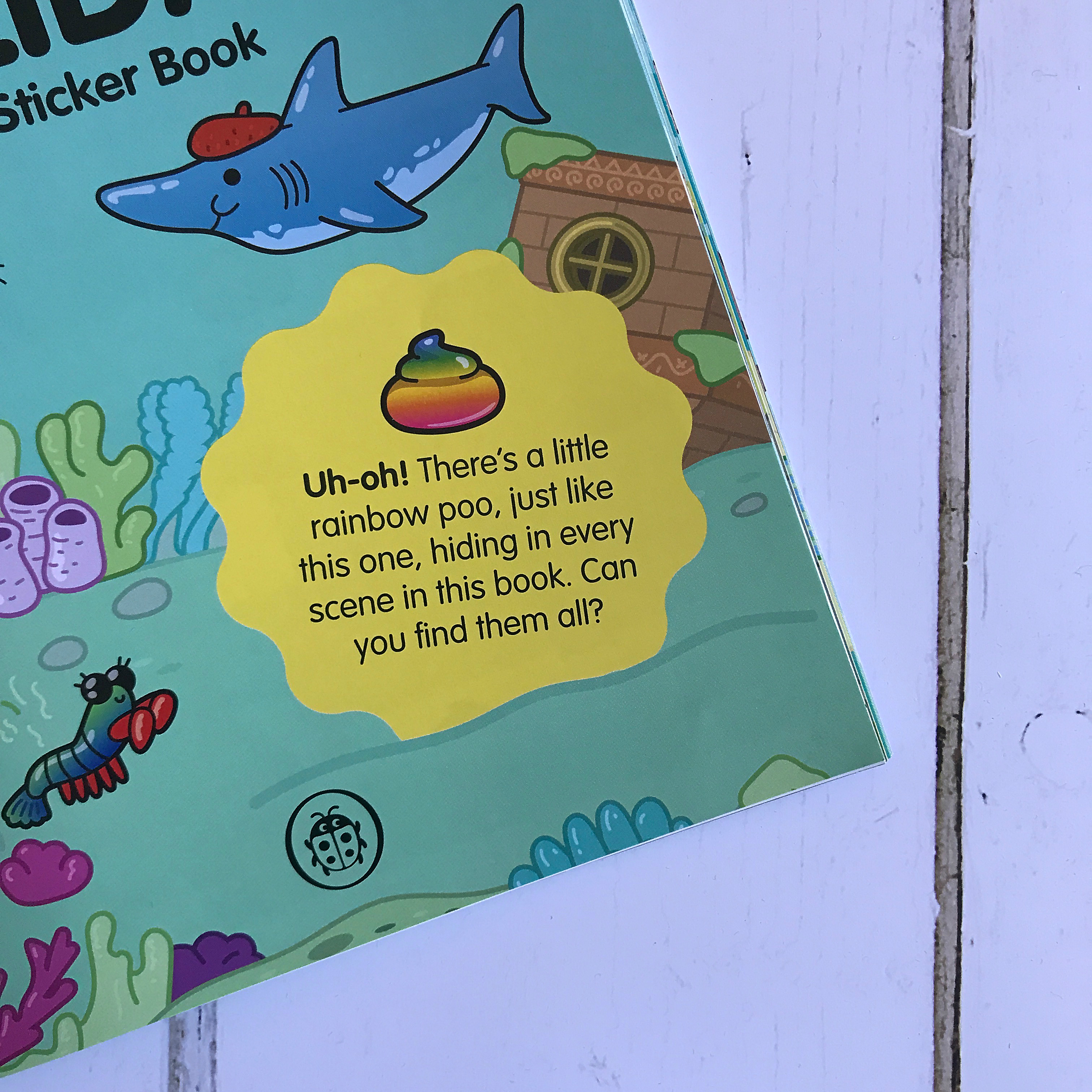 The Toca Life Holiday! Super Sticker Book is based on the Toca Life apps and characters, but you don't need to be familiar with them to enjoy this book, it's completely stand alone. The book is published by Ladybird Books and retails at £6.99, which I think is great value for money considering how many scenes and stickers you get compared to other sticker books in the same price range. At the time of writing, it was also on offer at a discount on Amazon.
[line]
Disclosure: We were gifted a free copy of Toca Life Holiday! Super Sticker Book in return for an honest review. All opinions are our own. The link to Amazon is an affiliate link. This means if you buy the book via this link, I receive a small percentage – at no extra cost to you! – which helps to keep this blog running!