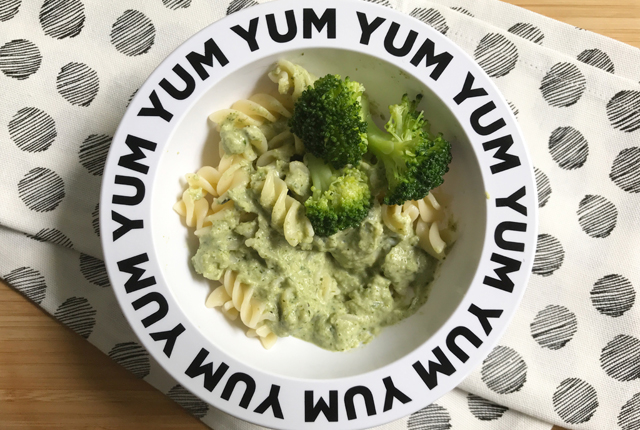 Pasta & Green Sauce
My youngest is really loving vegetarian food at the moment. It's not anything we've pushed, and he does like his sausages too, but he's been asking a lot for dinners with more vegetables, especially broccoli. So after our cauliflower pasta sauce from a while ago went down so well, I thought I'd mix things up a little and make some broccoli sauce instead – it's been a winner with the boys!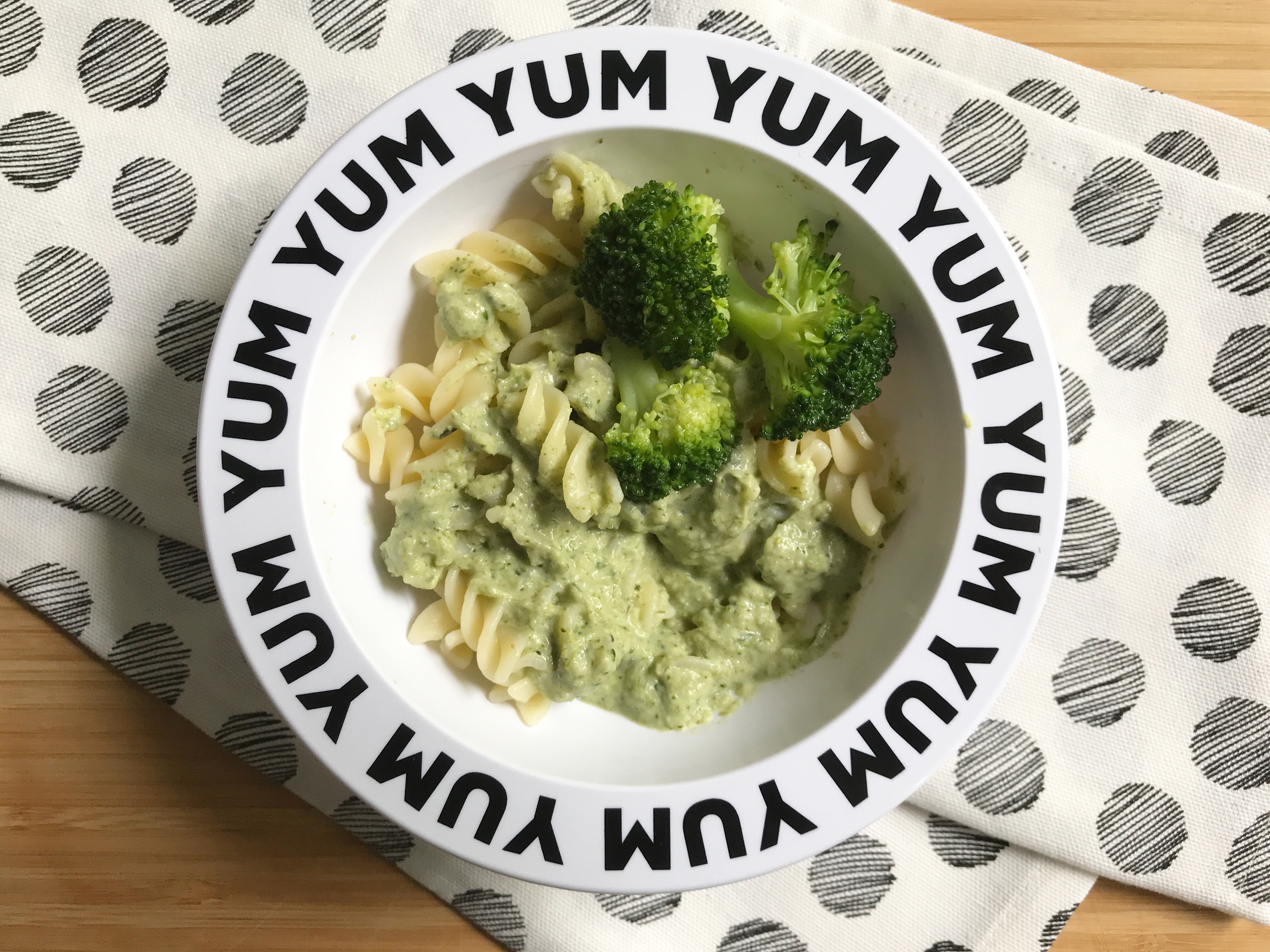 Ingredients:
400g of broccoli (ca. one large or two small broccoli heads)
50g fresh baby leaf spinach
one handful of flat-leaf parsley
one handful of basil leaves
olive oil
2 cloves of garlic, crushed
250ml to 300ml vegetable stock
one tub of creme fraiche (ca 250g to 300g, depending on tub size – I hate having a tiny amount leftover that then goes off in the fridge so I just bung it all in)
salt & pepper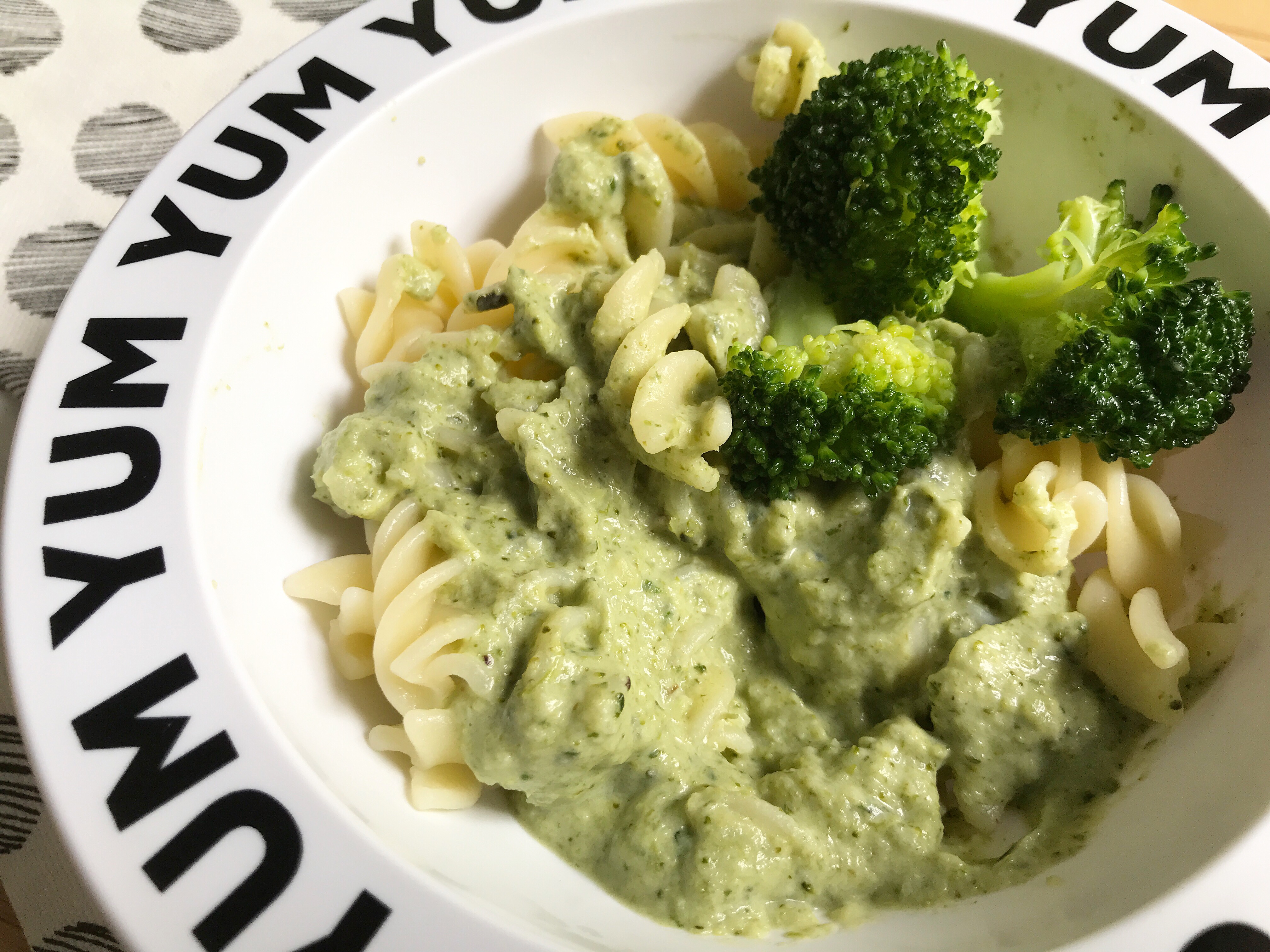 Heat some olive oil in a large deep frying pan over a medium heat and fry the crushed garlic for a minute or so. Careful not to let it burn!
Chop up the broccoli – florets AND stems – and add to the garlic along with a splash of water, and cook for 5 minutes stirring continuously.
Chop up the spinach and add to the pan. Stir in until wilted.
Add the stock and bring to the boil, then reduce the heat and simmer for 10-15 minutes or until the broccoli is soft but not mushy.
Take the pan of the heat. Chop the herbs, add to the pan, then blitz everything with a handheld blender until smooth – careful not to burn yourself on anything splashing out the pan!
Stir in the creme fraiche, season with salt and pepper and return to the heat to warm through.
Serve over pasta and enjoy! Optionally, you can also keep some broccoli florets aside and cook them along with the pasta (they need about 5 minutes, so add them in towards the end). then serve them on the side for some added texture.