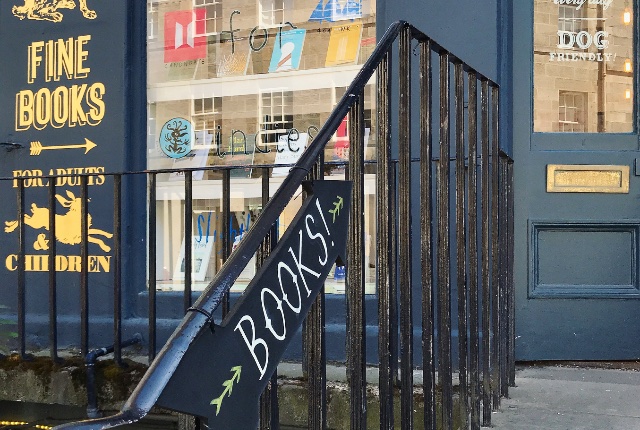 Our Top Edinburgh Indie Bookshops with Kids
It's Independent Bookshop Week (20-27 June 2020), so I thought I would share our favourite indie bookshops in Edinburgh to visit as a family. Sadly you can't visit them right now, but they need our support more than ever. For anyone local, many closed shops – including bookshops – offer a 'Click & Collect' service or the option to shop online. And for everyone else, hopefully the photos will get you excited about visiting these fabulous indie bookshops once we are able to welcome visitors to the beautiful city of Edinburgh again.
The Edinburgh Bookshop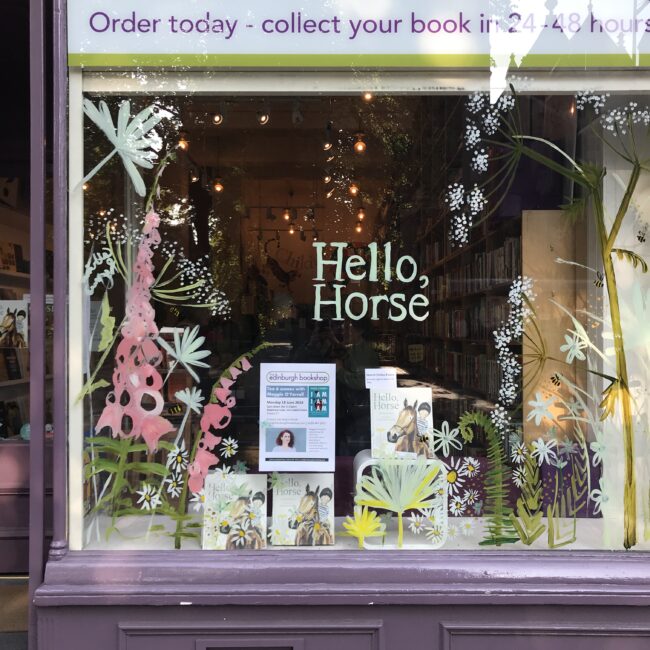 First up, we have The Edinburgh Bookshop,  which is just around the corner from us in Bruntsfield so we visit them a LOT. They may be small but they have a lot packed inside, including a well stocked children's section.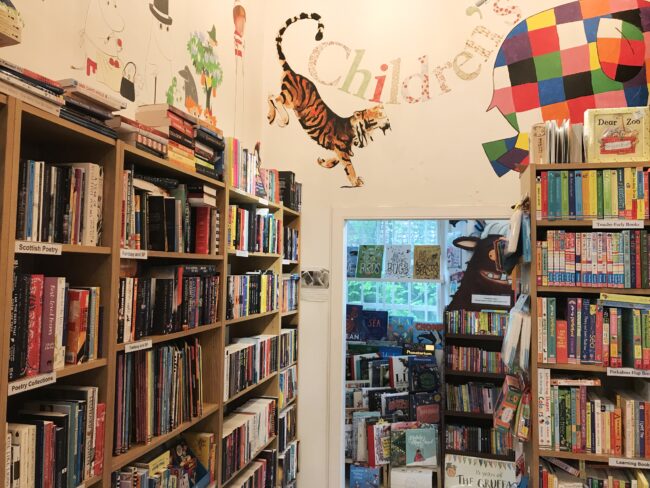 They usually also have a steady programme of events, including weekly story time for under 5s which I used to take my youngest to before he started school. We would often leave books in hand, having had to buy our own copies of new favourites discovered in story time.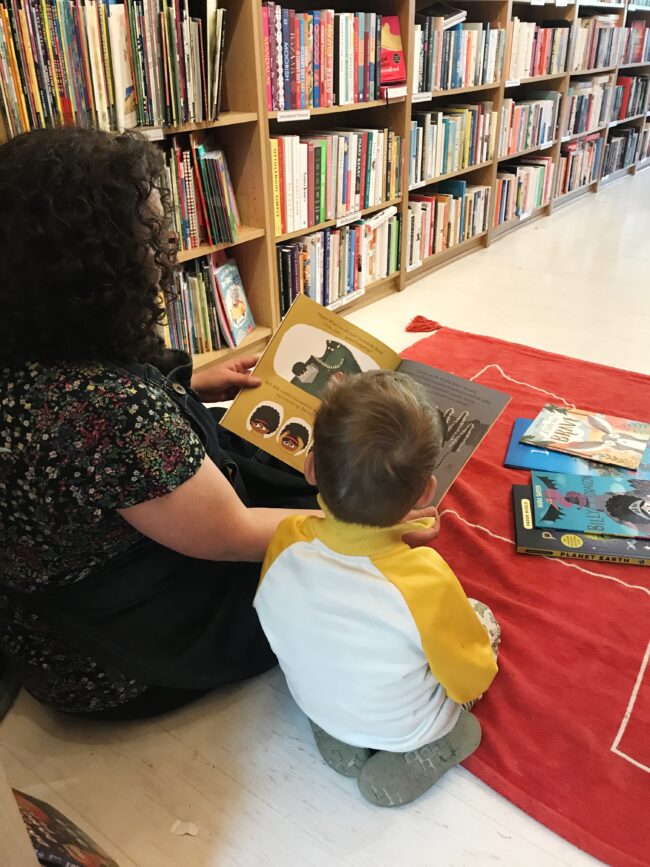 Their annual Harry Potter Book Night is also a big hit with both my boys, and we've been lucky enough to attend a few book launches and book signings too where we have met some amazing authors. The staff that run The Edinburgh Bookshop are the loveliest people, always available for a chat, full of great book suggestions, and sometimes even a nice cup of tea and a shoulder to cry on.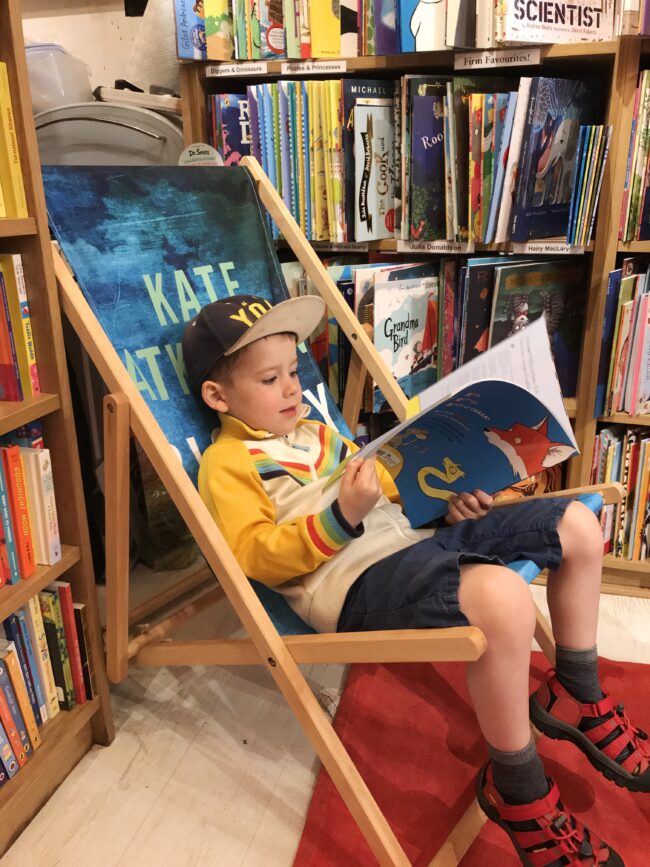 They can order (almost) any book for you and are happy to help track down out-of-print or difficult to find books on your behalf. They are currently offering a Click & Collect service or free, local delivery – though we can't wait for them to reopen properly so we can browse in person!
Golden Hare Books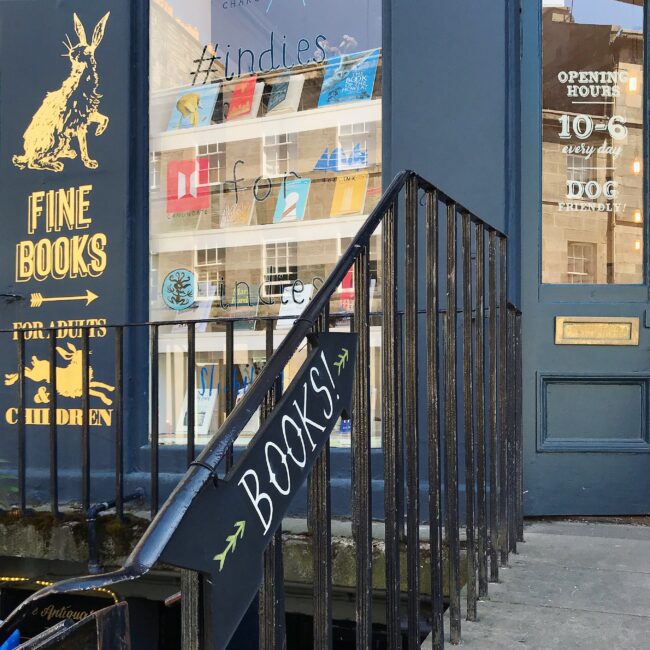 Located on the other side of town, in Stockbridge, Golden Hare Books lures you in with its stunning shop front, and it's just as lovely inside as it is on the outside. They are a little bigger than The Edinburgh Bookshop and have a whole back room dedicated to children's books, with cosy cushions and reading nooks.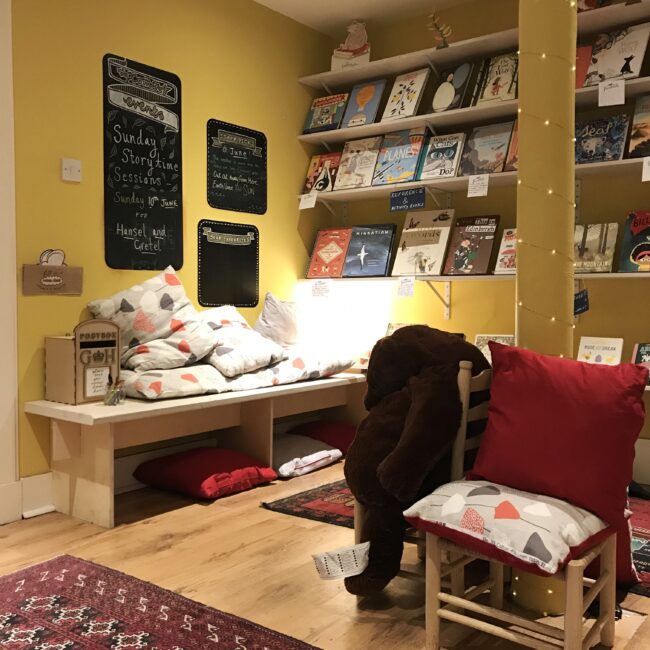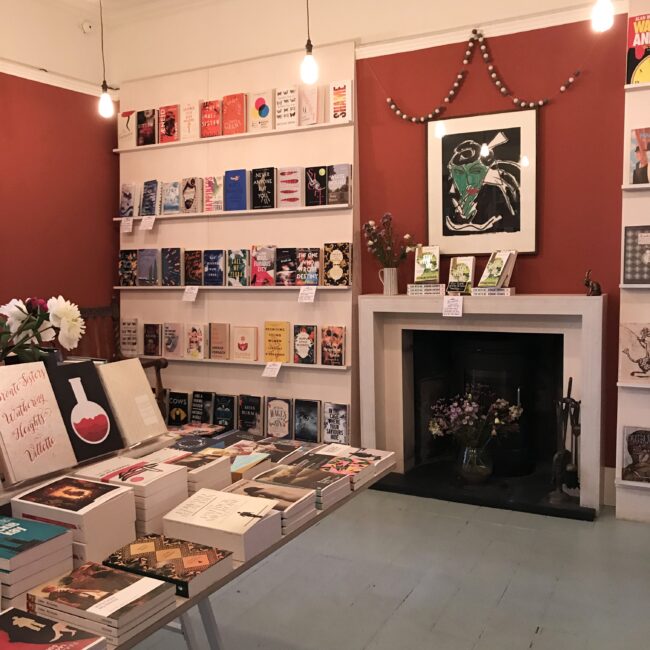 They also have a knack for highlighting stunningly illustrated picture books that you never knew you needed, always leaving me the poorer whenever we visit. Like the Edinburgh Bookshop, they regularly offer story time for children when they are open, as well as other events and a book box subscription.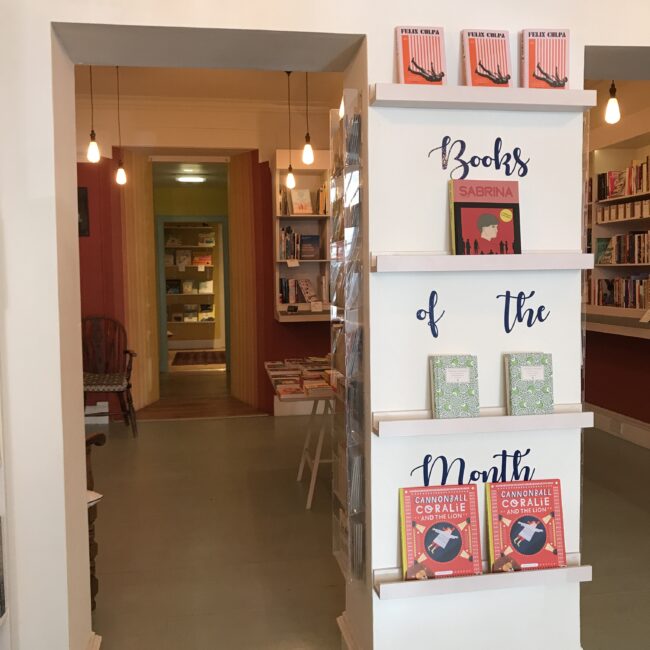 Golden Hare Books also have an online bookshop, which is currently still open.
The Portobello Bookshop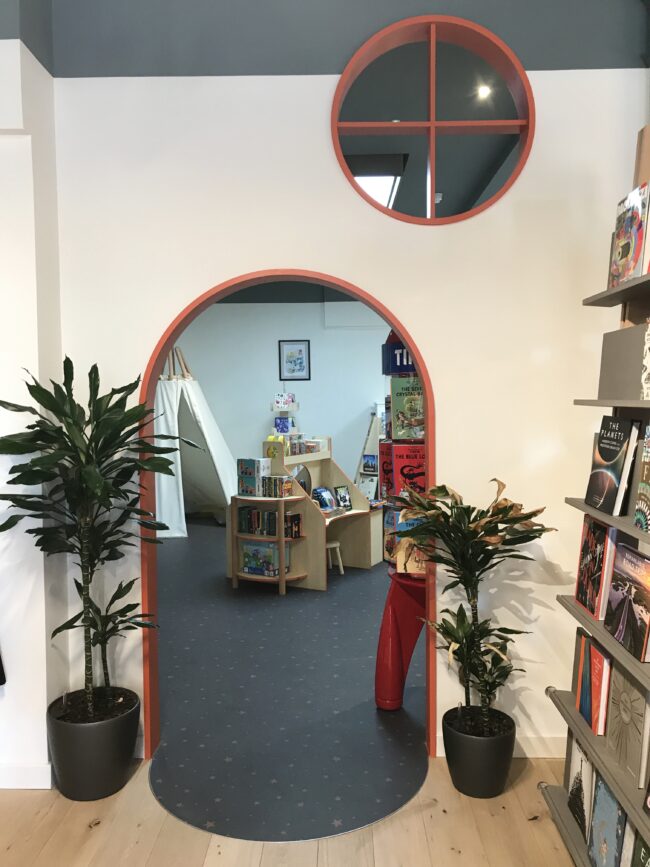 Situated three miles to the east of the city centre, Portobello is a coastal suburb of Edinburgh that is very popular during the summer, thanks to its award winning beach. The Portobello Bookshop opened there last year, and we discovered it during one of our day trips to the beach – and immediately fell in love.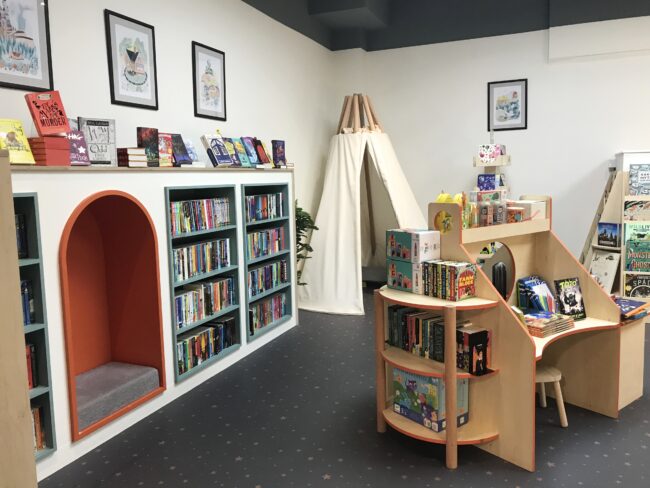 It is light and spacious, with a generously sized children's section through the back, accessed by an archway. With reading nooks aplenty, it's the perfect retreat if you want to escape the bustling beach during your seaside trip. Hopefully we can all start visiting again soon.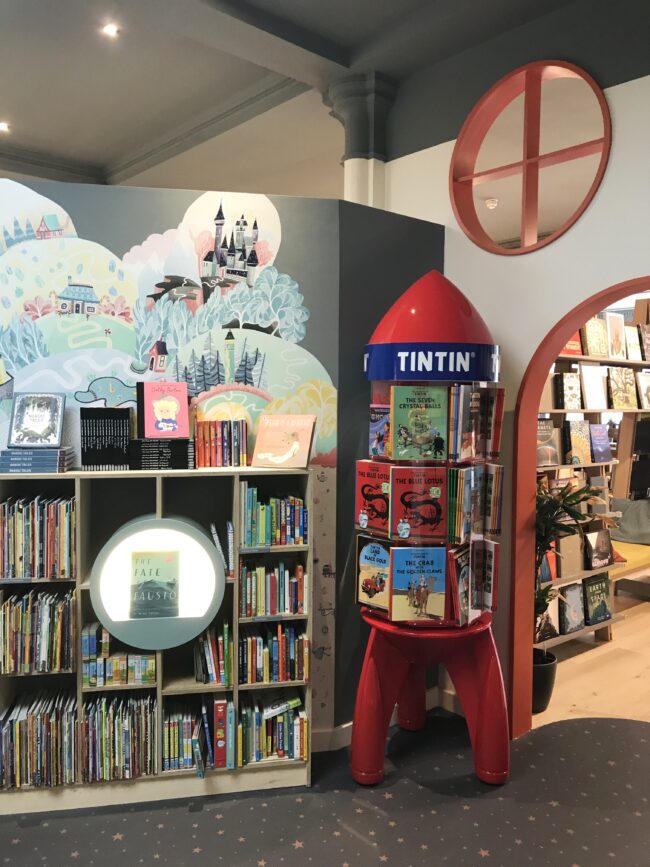 The Portobello Bookshop also runs a programme of events when they are open, though I confess I don't know that much about it as I do about the other two since we don't live as close.  They have an online shop too, and will be offering Click & Collect from 23 June as an option for locals.
[line]
Edinburgh has lots of other great independent book stores too, these are just our favourites that we like to visit with children. Check out Edinburgh City of Literature's post for a more comprehensive list.