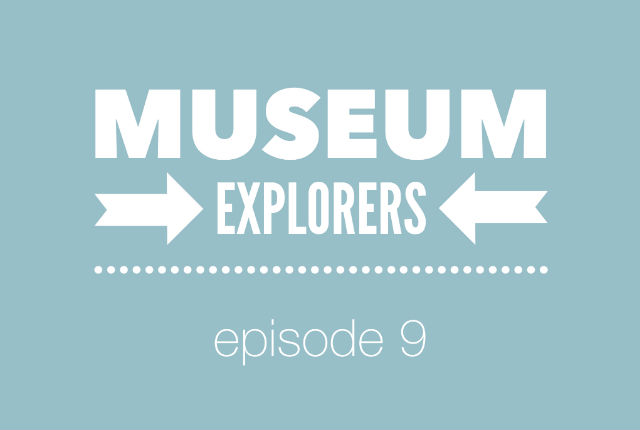 Museum Explorers – Interview #9
Happy Museum Monday! We're back with another edition of Museum Explorers, my interview series where families share their favourite museums with you! This month, we have Christy from Welsh Mum of One.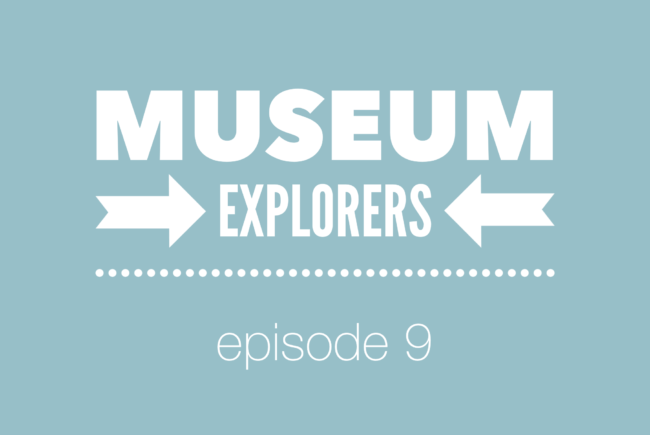 1. Why don't you start by telling us a bit about yourself and your family?
I'm Christy and I blog over at www.welshmum.co.uk. I live in Cardiff with my husband, my son William who is almost three years old, and a house full of pets!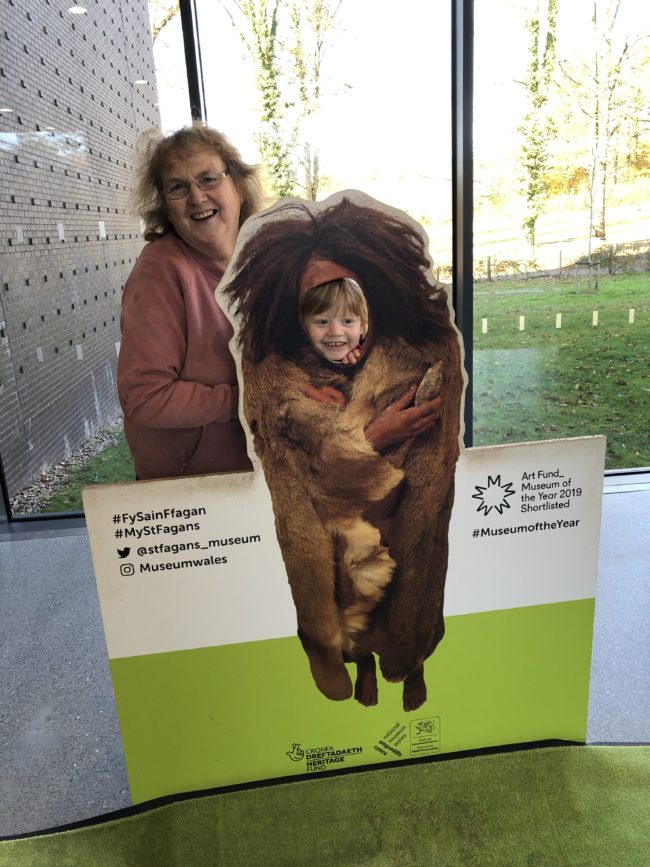 St Fagans Museum of Welsh Life – Photo courtesy of Christy at Welsh Mum of One
2. How old were your kids when you started taking them to museums, and what was the first museum you remember taking them to?
We have been going to museums since my son was a baby. We live just 10 minutes drive from St Fagans Museum of Welsh Life in Cardiff, which is a large open-air museum with galleries as well. It was an ideal place to walk and be part of nature as well as great history. My husband and I have always visited museums and loved travel and we didn't want having a child to change that – so he always came along. He's visited museums across the UK, been to palaces and castles in Scotland and London, he's visited Stonehenge and more!
3. What's the last museum you visited as a family and how was it?
We visit St Fagans Museum of Welsh Life every single week (it's free entry!), so this was our most recent visit. Previous to that a few months ago we went to the Roman Baths in Bath, which is a museum built around the well preserved thermae.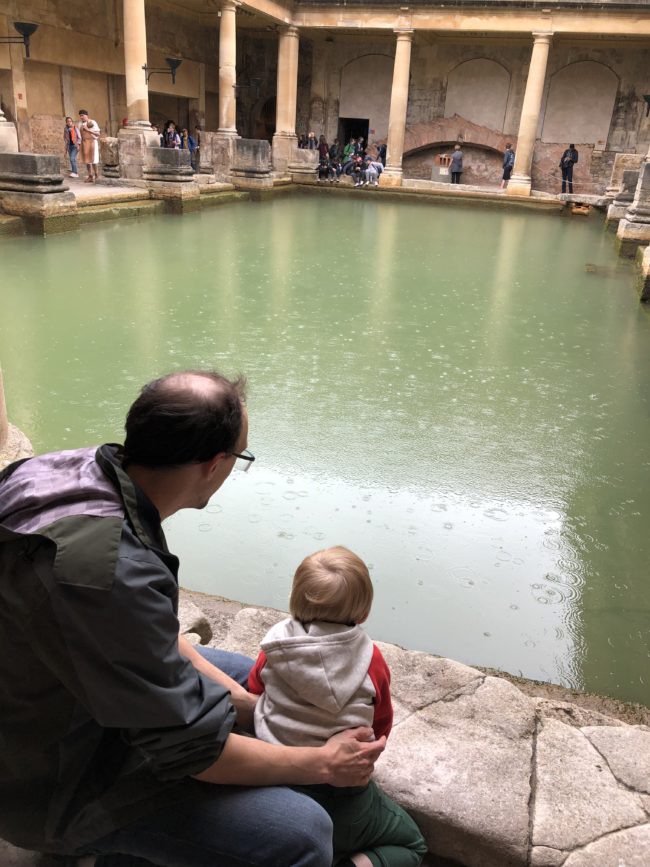 Roman Baths in Bath – Photo courtesy of Christy at Welsh Mum of One
4. Can you share any particularly memorable family museum experience?
When William was 14 months old we visited Cardiff National Museum and it was one of our first experiences of William starting to run. He had started to walk a month earlier but was very unsteady. At the National Museum he was so excited to see all the dinosaurs and different natural history exhibits that he started to run between them! He fell over quite a lot, but was quite cheerful about it. This museum also sparked his love of dinosaurs and he always makes us smile when he yells "RAWR!" at dinosaur exhibits.
5. What is your all time favourite museum to visit as a family?
I think this is a tough one. For us it would be either of our two local museums which are St Fagan's Museum for an outdoor experience that looks back at Welsh Life and our ancestors, and the natural history exhibit at Cardiff's National Museum which is extremely educational and engaging even for a toddler – and I also have very fond memories of visiting this museum with my own mother over 30 years ago! St Fagan's Museum also allows dogs (on leads) which I think opens up the experience to a lot more people and is a very nice touch. Both of these museums have free entry which I think is really important to make museums accessible to everyone.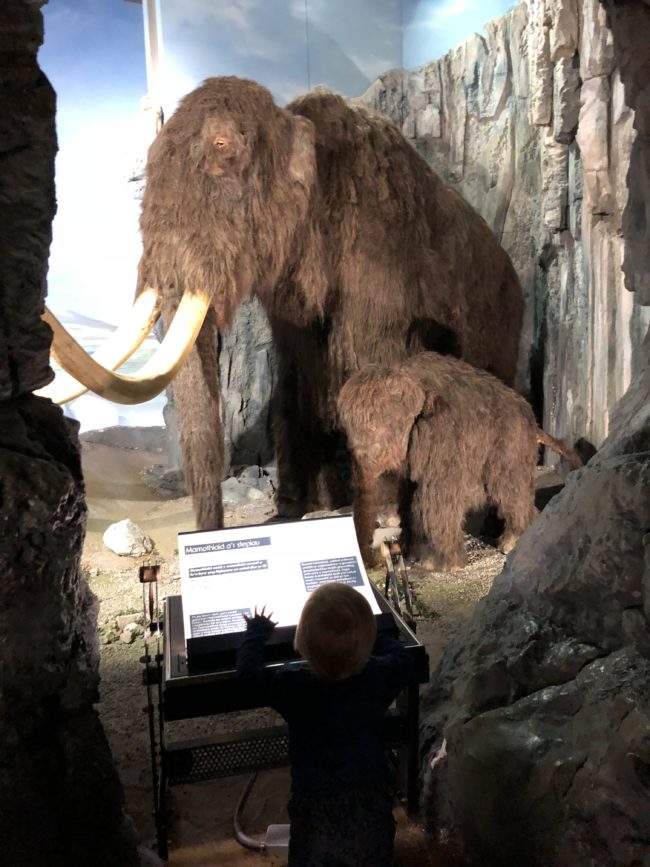 National Museum Cardiff –Photo courtesy of Christy at Welsh Mum of One
6. Everyone knows kids love dinosaurs, mummies, and rockets, but is there a museum you enjoyed visiting, that may be a surprising choice for families?
When my father in law – a pilot – was visiting the UK from the USA, we went to Fleet Air Museum in Somerset which is a museum of the history of British naval aviation. This doesn't sound that exciting to kids, but William was two and absolutely loved running around looking at the historical aircraft. There was even the opportunity to go inside the first British built Concorde! I thought it would be quite boring as it is a military museum and previous to this visit William had absolutely no interest in aircraft. It was really well run and managed to be incredibly interesting for adults with an interest in aviation as well as engaging for children.
7. What is the most unusual museum you've ever visited as a family?
The Royal Mint Experience just outside Cardiff. This is a really unusual and interesting visit that's based around the government run Royal Mint which produces coins for the whole of the UK. Alongside this educational experience is an interesting look at the 1100 years of history of the Royal Mint and currency in the UK as well as special edition coins and rare memorabilia. It's a guided tour only and quite expensive, but it's certainly an unusual – and interesting – experience.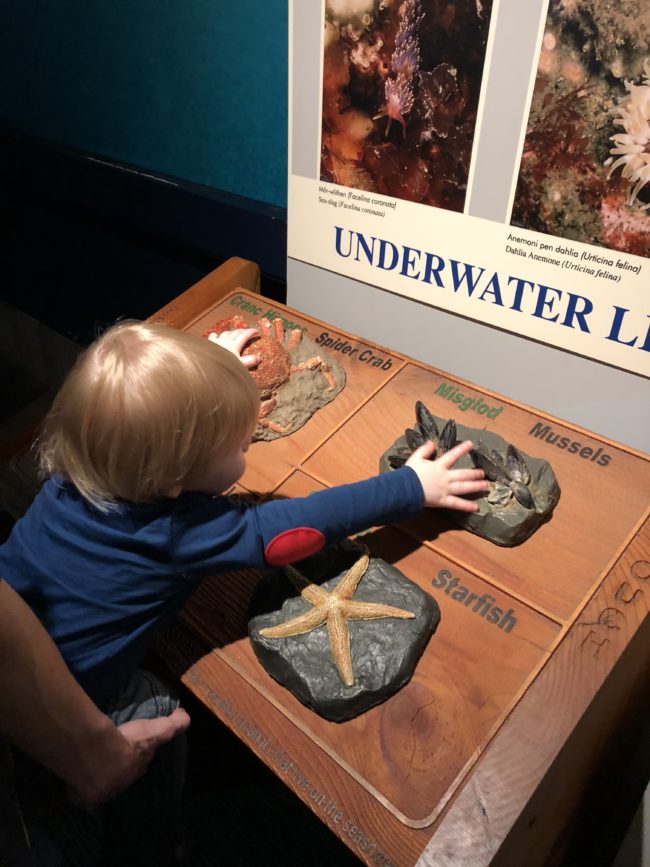 National Museum Cardiff -Photo courtesy of Christy at Welsh Mum of One
8. Do you have any tips or advice for other families on how to make museum visits with kids run more smoothly?
I think being flexible is really important and not having any expectations. Sometimes kids will enjoy something you thought they'd hate and sometimes they're just not in the mood. You have to read their mood and not force things. As someone who loves museums at first I struggled with disappointment when we would be traveling or seeing something new and my son simply wasn't interested, but I learned to enjoy the time we have and to see things from his perspective as well. The other tip I have for young children like toddlers is simply to make sure you're well prepared with everything you might need from a change of clothes to snacks and drinks or their favourite toy.
[line]
Many thanks to Christy for sharing her family's museum experiences with us. I actually worked at St Fagans for two months many moons ago, when doing an internship for my Museum Studies course, and it's one of my most favourite museums ever. Don't forget to check out Christy's blog, Welsh Mum of One, and you can also connect with her on Twitter and Instagram too. And if you would like to take part in the Museum Explorers interview series yourself, just get in touch!