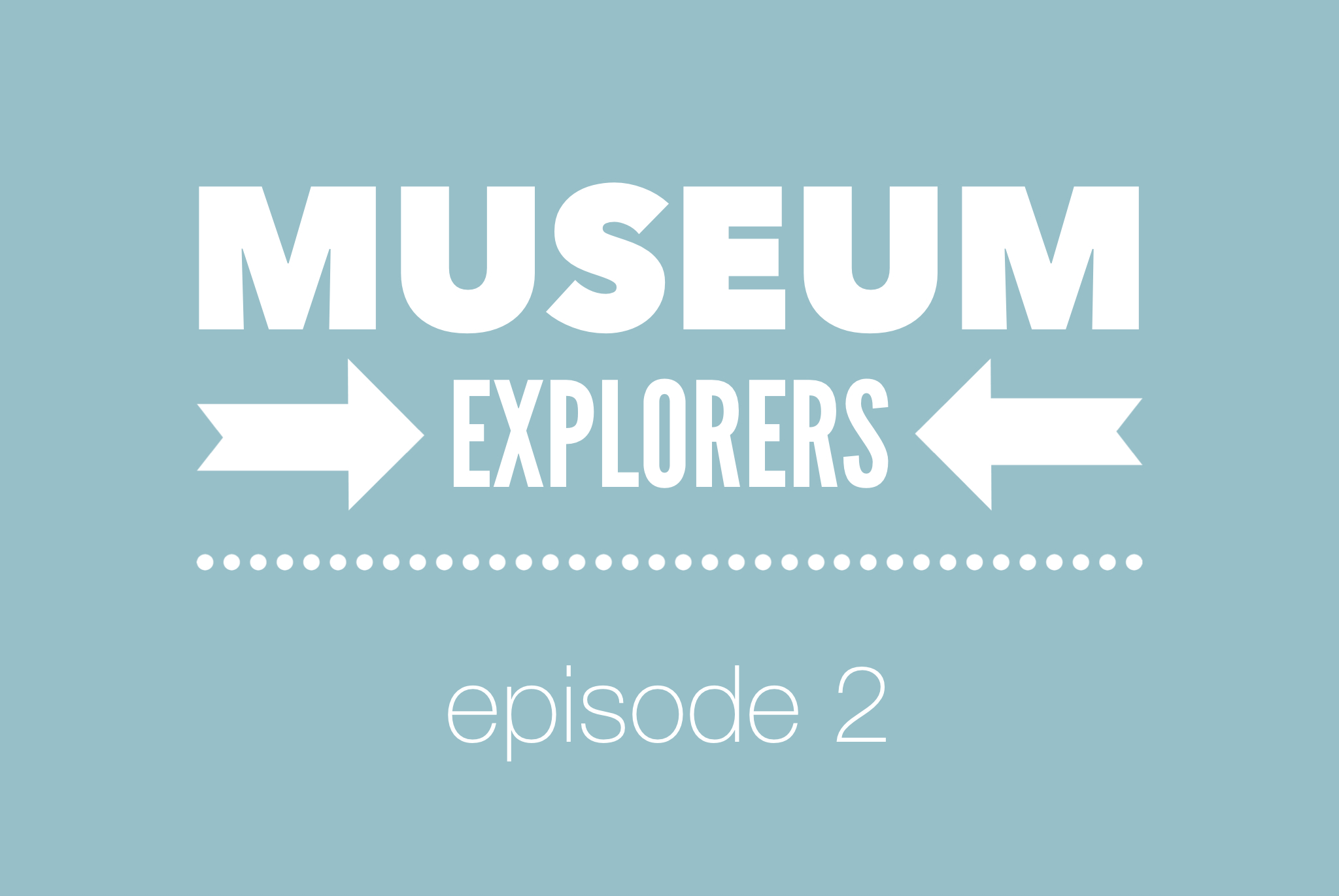 Museum Explorers #2
Happy Museum Monday everyone! We're back with another interview, in my new series where families share their favourite museums with you! This month, we have Typical Mummy from Staffordshire.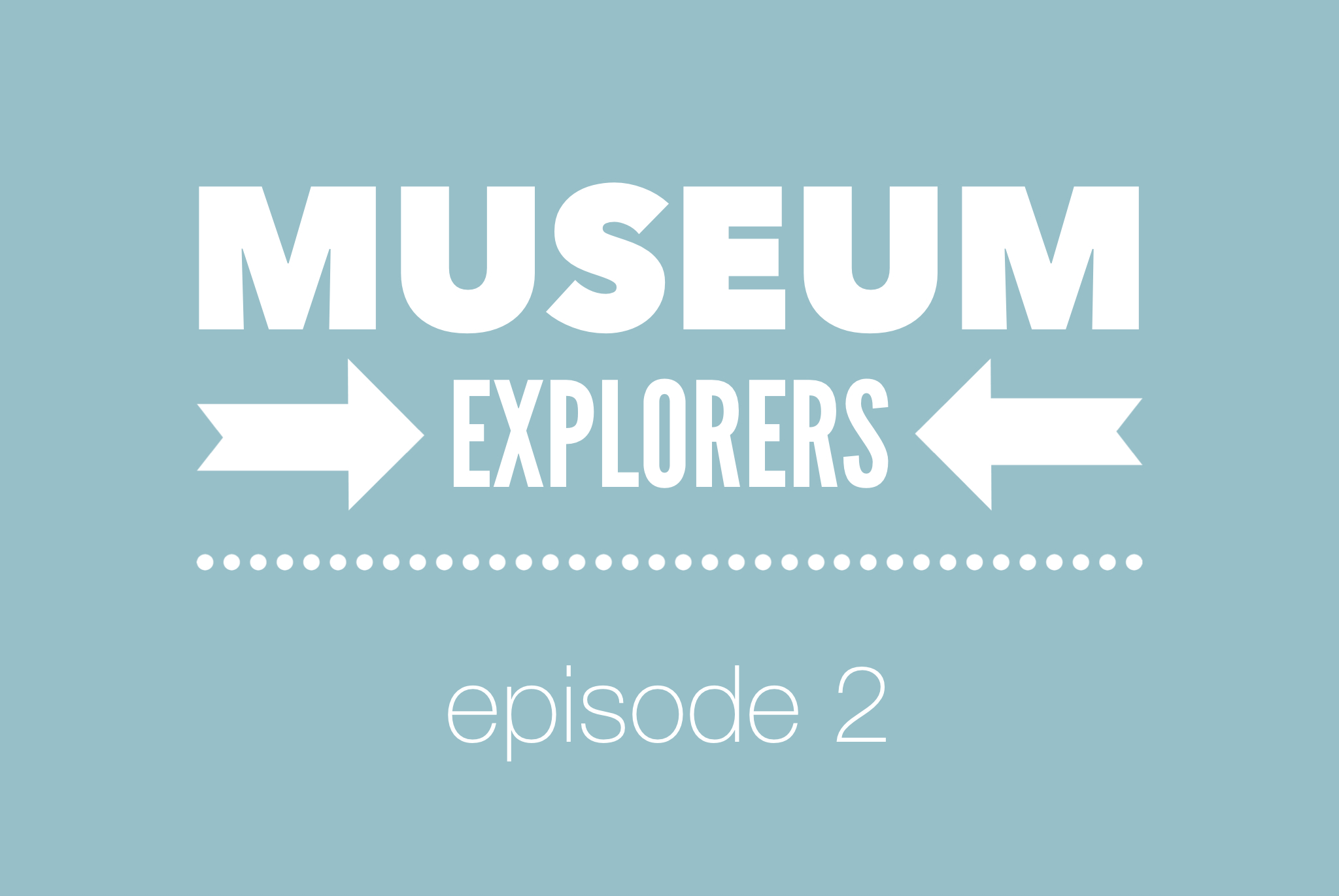 1. Why don't you start by telling us a bit about yourself and your family?
I'm Typical Mummy, a family blogger from Staffordshire. My husband and I have 2 children, a boy aged 7 and a girl aged 3. I'm also a part-time Speech & Drama Teacher and Examiner.
2. How old were your kids when you started taking them to museums, and what was the first museum you remember taking them to?
My son had just turned 3 when we took him to his first museum – The Natural History Museum in London. He was mad about dinosaurs at the time so he loved it! My daughter was 1 when we took her to her first museum – The Museum of Science and Industry in Manchester. I remember her being totally entranced watching the steam engines in action and there was also a light show which she loved.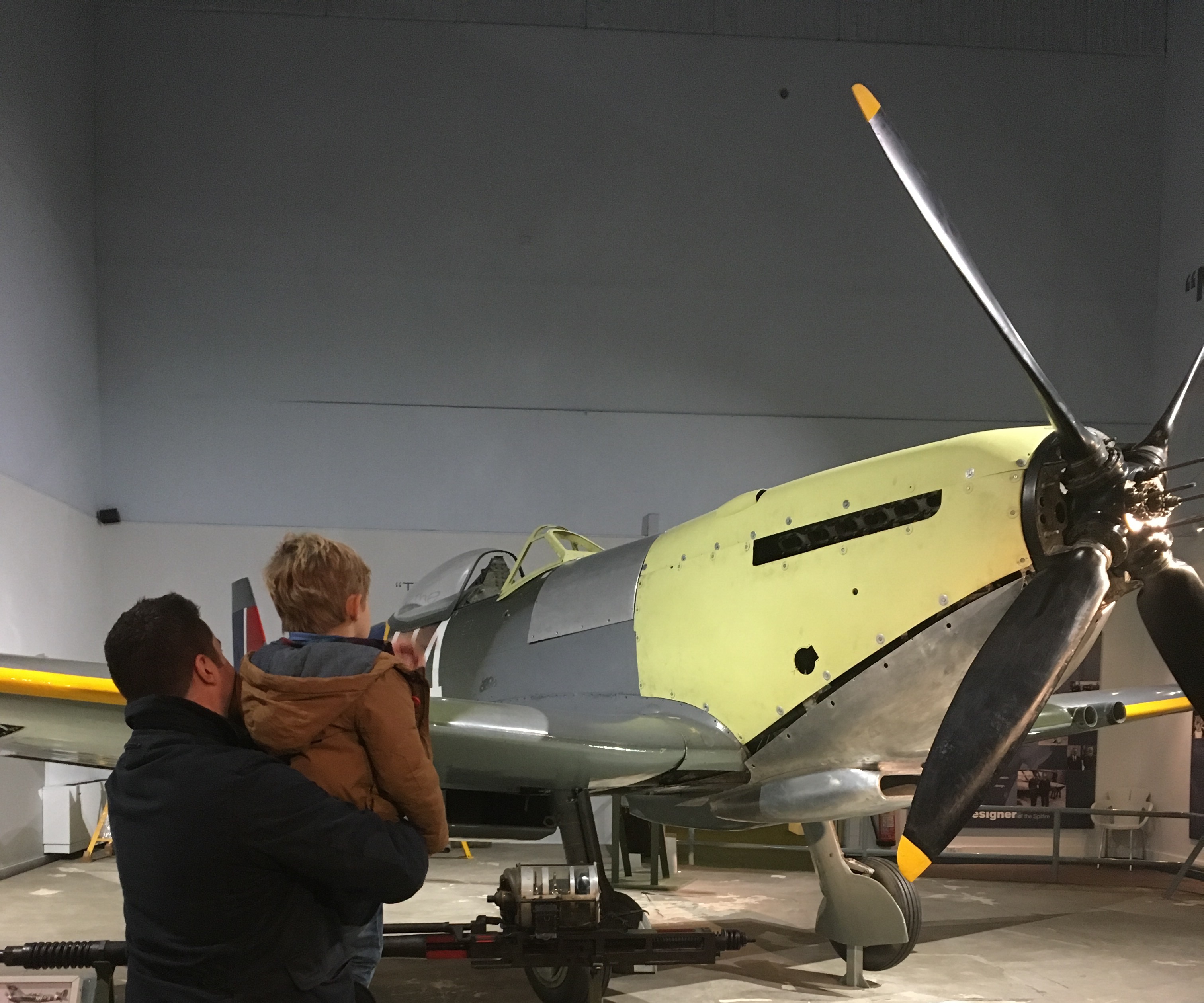 Spitfire at the Potteries Museum in Hanley – photo courtesy of Typical Mummy
3. What's the last museum you visited as a family and how was it?
The last museum we visited was the Wedgwood Museum at "World of Wedgwood" in our local city of Stoke-on-Trent. We had such a lovely day there. The museum tells the story of Josiah Wedgwood and his family and the history of the company he founded 250 years ago. You also have the chance to throw a pot on a potter's wheel (which is great fun), create your own design to be transferred to a piece of Wedgwood and paint a piece of pottery. They also do tours of the factory. It's a really good family day out!
4. Can you share any particularly memorable family museum experience?
Visiting the Potteries Museum in Hanley, also in Stoke-on-Trent, was really memorable for us. As well as learning more about the local area, we were able to see objects from the Staffordshire Hoard, the largest collection of Anglo-Saxon gold and silver metalwork ever found, which was buried during the 7th Century and found by a metal detectorist in a field in Staffordshire in 2009! However, the highlight for us was seeing our son's excited little face when he walked into the room housing the Spitfire RW388, which was officially presented to the city of Stoke-on-Trent by the RAF. It commemorates Reginald Mitchell, the designer of the Spitfire, who was born and educated in Stoke-on-Trent. My son is incredibly proud of the fact that two of his great-grandfathers served in the RAF during the Second World War so to see a real Spitfire up close and learn more about it was such a treat for him! The plane is currently being restored so isn't in the museum at the moment but will return next year.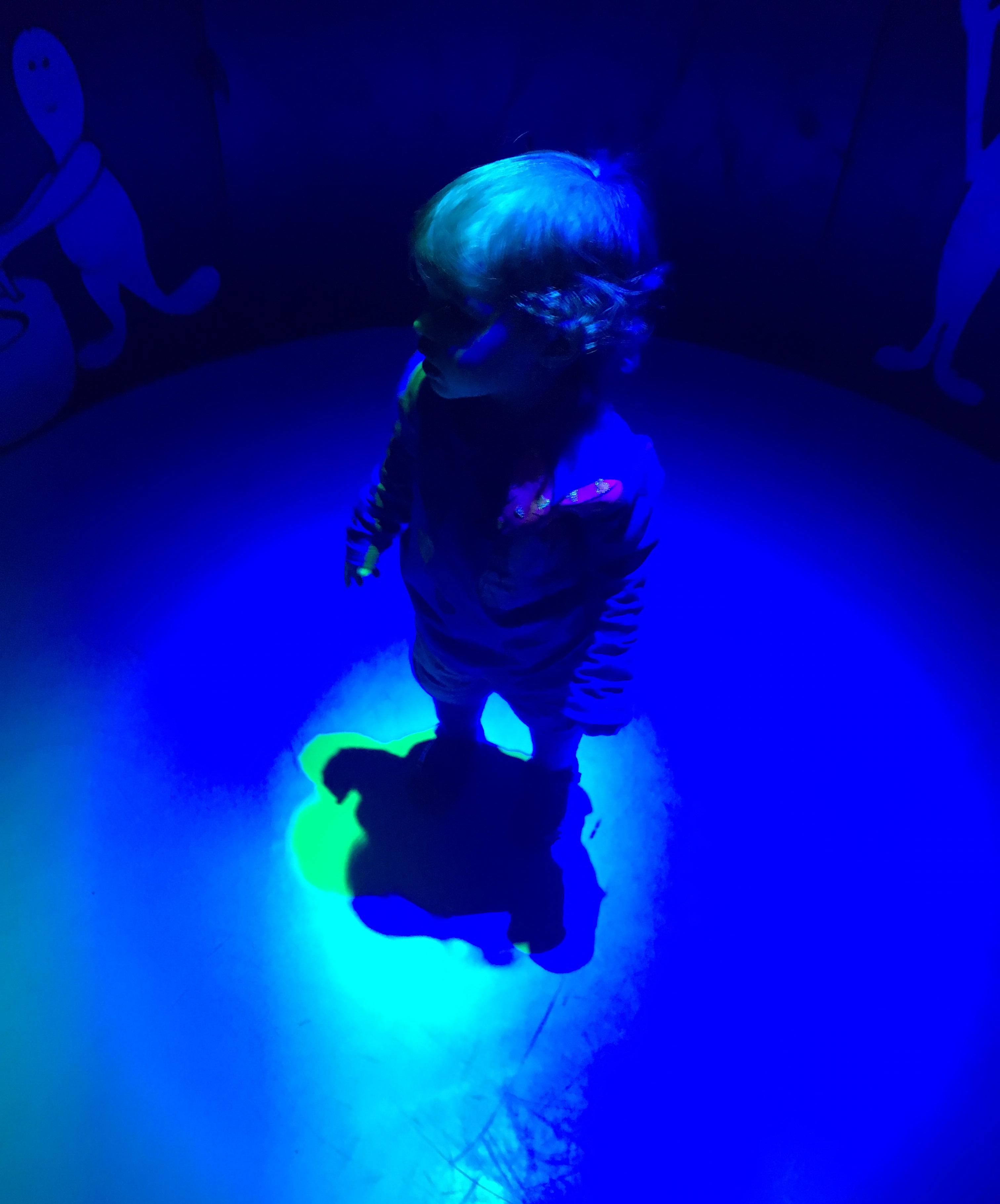 Light show at the Museum of Science & Industry in Manchester – photo courtesy of Typical Mummy
5. What is your all time favourite museum to visit as a family?
Hmmm…this is going to be more because of their location (our all time favourite location!) rather than the museums themselves, but we absolutely adore Anglesey and are making our way through a list of the museums on the island. My son especially enjoys the Railway Museum at Penrhyn Castle as you can climb onto the engines and carriages which really sparks his imagination and he also really enjoyed visiting the Maritime Museum at Holyhead.
6. What museum that you have not yet been to would you love to visit with your kids?
I am a total Shakespeare geek and love everything about him – I am hoping to do a Master's degree in Shakespeare Studies eventually. However, I am ashamed to say that I have never visited his birthplace – the house where he was born, grew up and spent the first five years of his life which now houses Shakespeare memorabilia, contemporary artwork, a copy of his First Folio and more. It may seem an odd place to take the kids but I am passionate about introducing Shakespeare to children and making his stories, characters and words accessible for all. My son already has a love for The Bard and I'd love to encourage this further.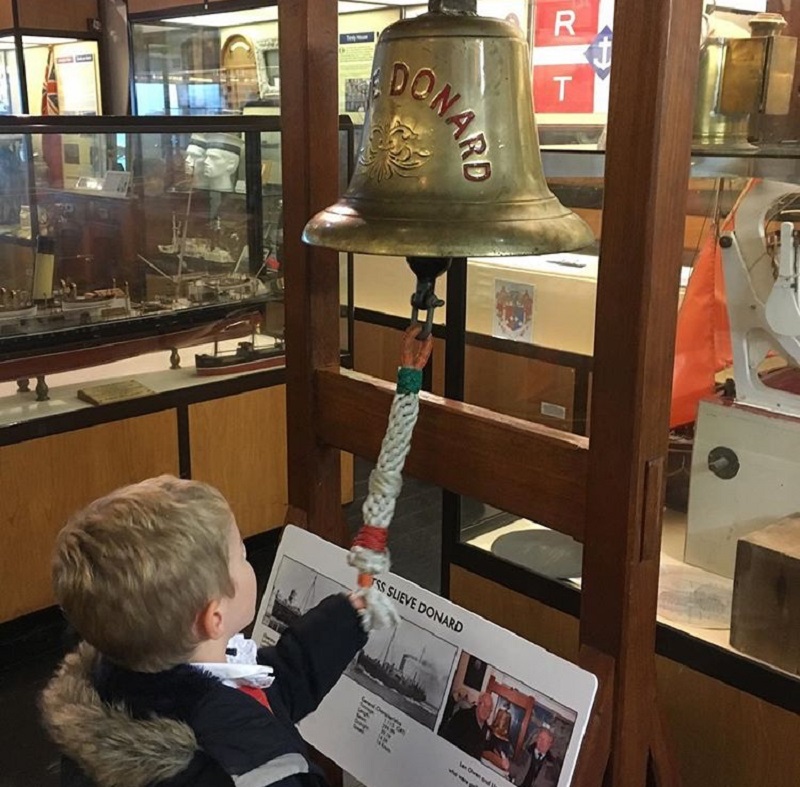 Maritime Museum at Holy Head – photo courtesy of Typical Mummy
7. What is the most unusual museum you've ever visited as a family?
The Stone Science Fossil Museum on Anglesey is certainly the most quirky, unique and eccentric museum we have ever visited! It is basically one man's huge collection of archaeological treasures, fossils & artefacts collected over a lifetime and housed in his extended garage, attached to his house! However, it's all displayed really well and the displays are very informative (as is the owner). The children were absolutely fascinated throughout!
8. And, finally, do you have any tips or advice for other families on how to make museum visits with kids run more smoothly?
Plan ahead! Research the museum and decide if there is anything that you especially want to see. Then do those things first. Once you've done those you can just chill out and wander.
[line]
Many thanks to Ella for sharing her family's museum experiences with us! Don't forget to check out Ella's blog Typical Mummy, and you can also connect with Ella on Instagram, Facebook, Twitter and Pinterest.