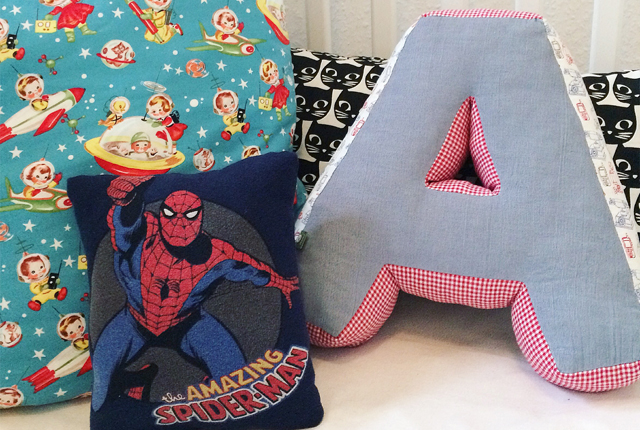 Mini pillow from an old favourite sweatshirt
In the past, I've shared a tutorial on how I sewed a memory quilt out of my elder son's old baby clothes. Today I'm going to show you an even simpler idea, of how to repurpose old children's clothes you can't get yourself to let go of, in three simple steps! Though in this case, it's actually a favourite sweatshirt my kids didn't want to let go of. It could also work with a T-shirt, but a sweatshirt is thicker and more durable.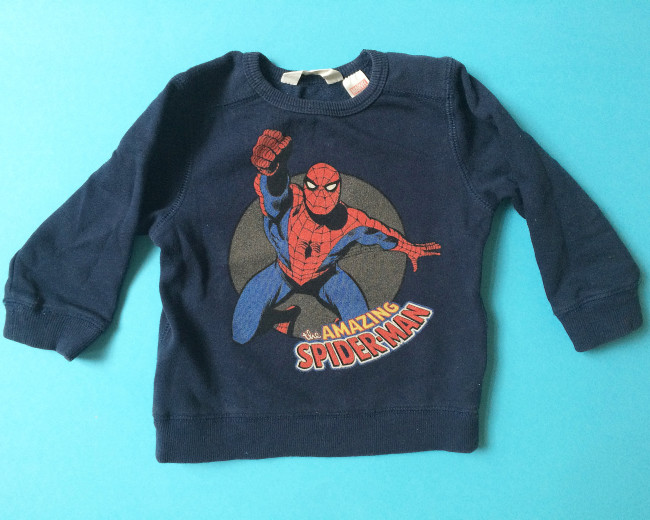 All you need to make a mini pillow is:
an old kids sweater
a pair of sharp scissors
needle and thread OR a sewing machine
toy stuffing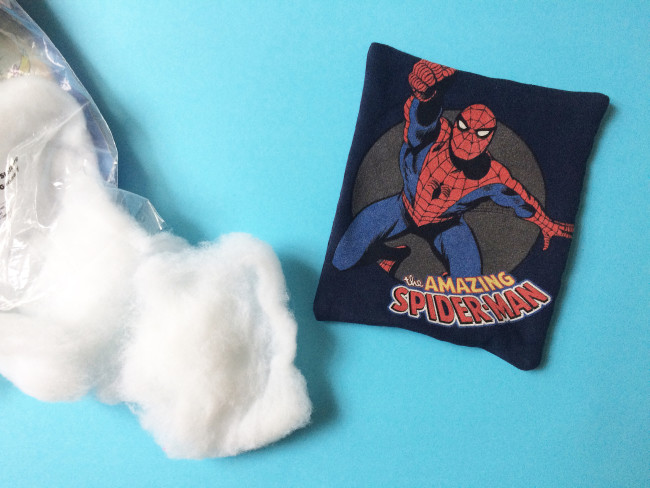 Step 1: Cut along the top, bottom and sides of the sweatshirt in a straight line, as close to the edges as possible. You should now have two square/ rectangular pieces the same size.
Step 2: Turn the pieces so they are facing right sides together, then sew around the edges leaving a gap of around 10cm along the bottom edge.
Step 3: Turn the pillow cover right side out, fill with the toy stuffing, and sew up the gap. Finished!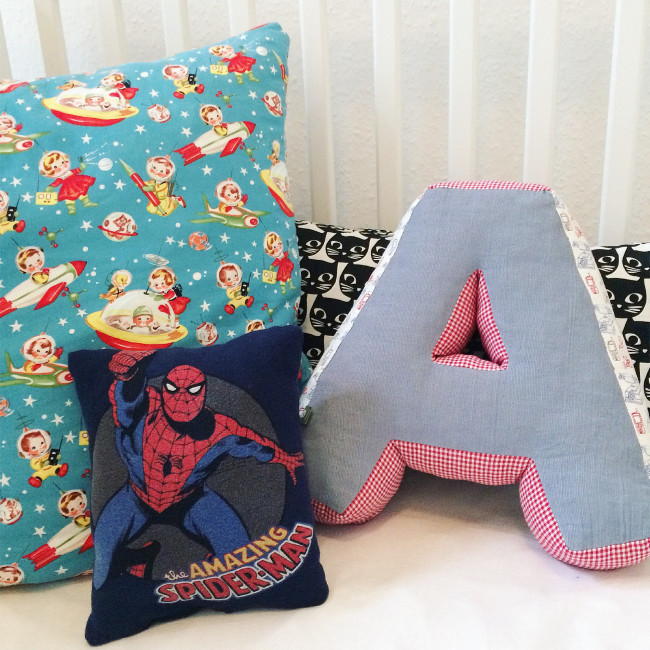 And here is the final mini pillow in the reading nook of the boy's bedroom! Needless to say, they love it. This was made from a toddler's sweatshirt, but obviously you could also make bigger pillows from older children's clothes.