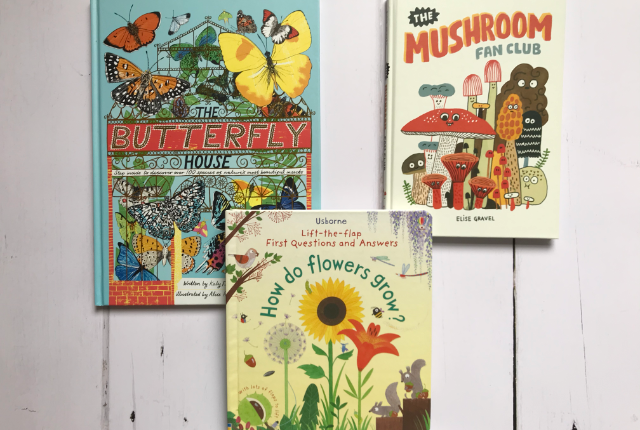 #KidsBooksBingo 2020: Books About Nature
This summer, I am hosting a reading challenge together with my lovely friend Amanda who runs the online children's book store Books & Pieces. For the second year in a row, we are running a #KidsBooksBingo! Check out my previous post if you missed the introduction about the #KidsBooksBingo. You can also download a copy of the bingo grid, and if you are on Twitter or Instagram, you can join in by sharing pictures of what you are reading with the hashtag #KidsBooksBingo.
Each Friday throughout July and August, I'll be highlighting a different bingo category here on the blog. You'll get a chance to take a peek inside some of our favourite books, and perhaps discover some new favourites of your own to read over the summer. This week, I'm sharing some of our favourite non-fiction books about nature. The first one is great for kids age 18 months and up, and the other two are great for all ages – both my boys age 5 and 9 love them, and even I as a grown-up can still learn so much about nature from them.
If you want to look up any of the books from the video, here are the details:
What are your favourite kids books about nature? Let us know in the comments below. 
All Summer Camp activities are free to make them accessible to as many people as possible. However, if you enjoy the activities and are able to, you can support me with a donation on Ko-fi. Just hit the button below. Every little helps and is much appreciated. Thank you. 
[line]
Disclaimer: The book links in the post are Amazon Affiliate links. This means if you buy anything via these links, I receive a small percentage – at no extra cost to you – which helps to keep this blog running. Thank you.