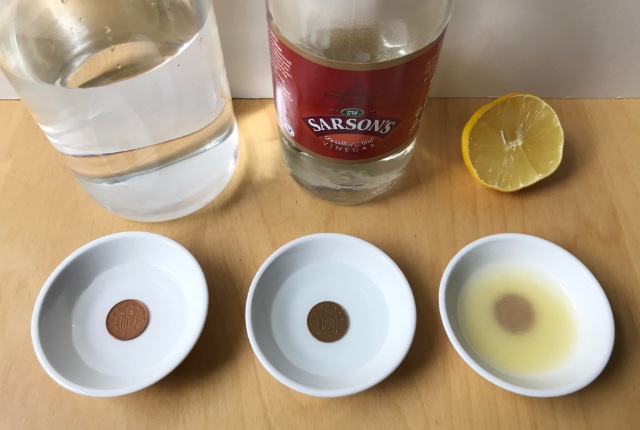 Shiny Penny Experiment
We're back with our final summer camp science session today (though we may share some more science experiments later in the year). If you missed the introduction I recommend you go back and read it as it includes some general tips for all our science sessions.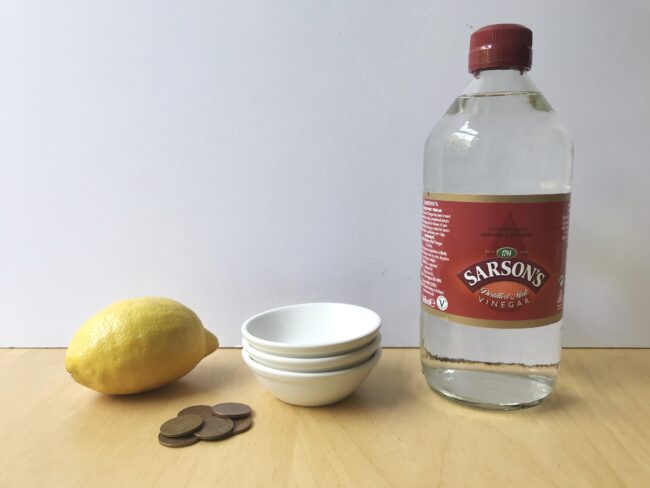 This week we have another experiment that's super simple to do and only requires a few simple items from around your kitchen. Here's what you will need:
some tarnished/ dirty pennies
vinegar
lemon juice
water
three small dishes
a paper towel
If you want to record your experiment – including your predictions, observations and findings – you can also download a copy of my free 'Science Experiment Report' sheet and either print it off or, if you don't have a printer, use it as a template to create your own. Depending on age, kids can either write and/ or draw their observations.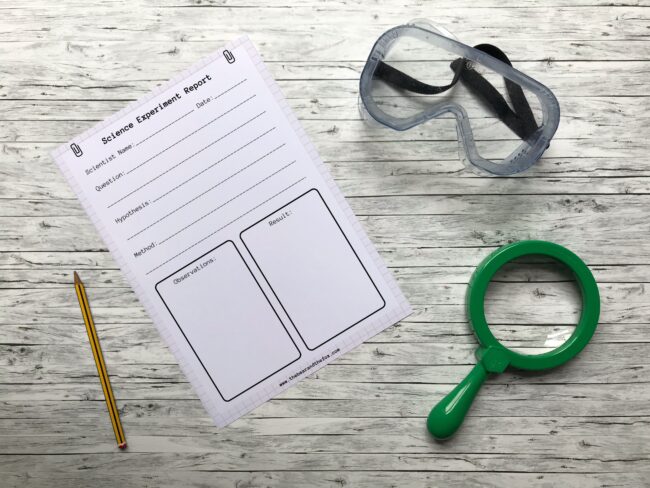 Shiny Penny Experiment
Step 1: Set out your three dishes. Fill one with a little water, one with vinegar and one with lemon juice.
Step 2: Add a penny to each dish.
QUESTION: What do you think will happen to the pennies? Record your predictions.
Step 3: Leave the pennies for 10-20 minutes, then take them out, rinse them and rub them dry with the paper towel.
QUESTION: How to the pennies look now? Record your observations.
Here's what our pennies looked like: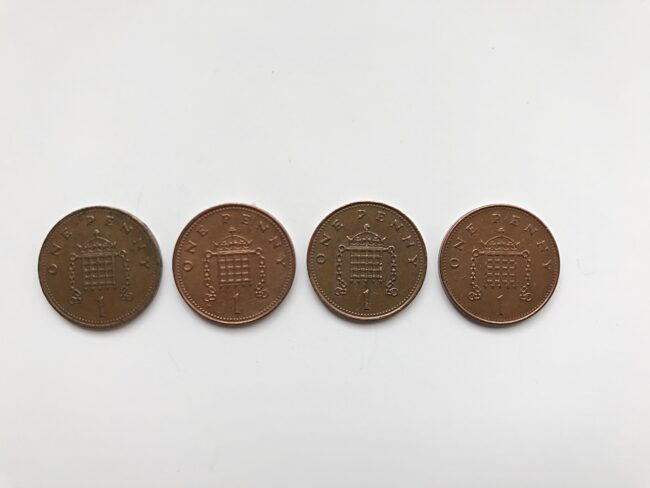 Pennies before.
Pennies in the dishes.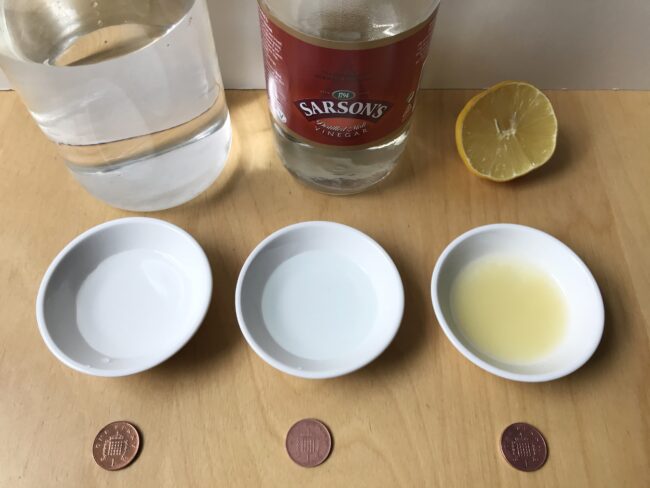 Pennies after.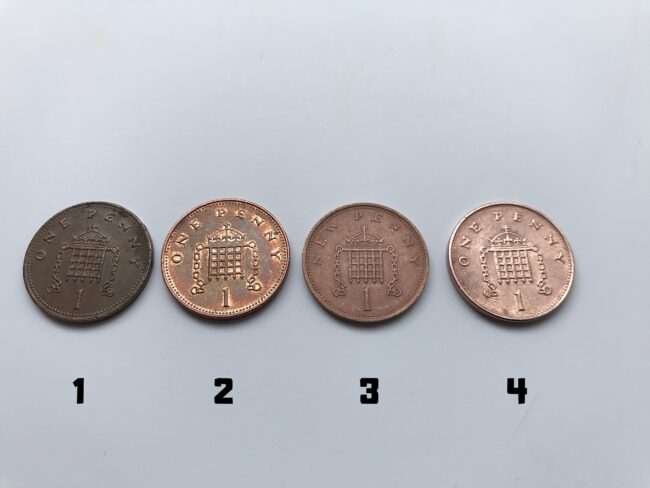 1: Tarnished penny for comparison, that has not been in any solution.
2: Penny that was in water – has been cleaned a little.
3: Penny that was in vinegar – you can't tell so well from the photo, but it is almost completely clean, just a little dull.
4: Penny that was in lemon juice – clean and shiny!
Explanation
Everything around us is made up of tiny particles called atoms. Different atoms can combine. Copper or copper plated pennies contain copper atoms. These are positively charged, and can bind with negatively charged oxygen atoms from our air to form a new molecule known as copper oxide. The copper oxide makes the pennies look tarnished. Copper oxide dissolves in water, but it usually takes a long time. The vinegar and lemon juice are acidic, which helps to dissolve the copper oxide faster. The vinegar and lemon juice contain different kinds acid, which is why you get slightly different results.
Taking it further…
If you want to take this experiment further, you can try:
Leaving the pennies in for longer.
Adding salt to the vinegar and lemon juice.
Adding soap to the water.
Trying out other liquids, such as orange juice, soy sauce or ketchup.
Compare your results, and see what works best.
If you enjoyed today's activity, please feel free to leave a comment or tag me in on Twitter and Instagram. Remember to use the hashtag #BearAndFoxSummerCamp if you are sharing any photos.
[line]
All Summer Camp activities are free to make them accessible to as many people as possible. However, if you enjoy the activities and are able to, you can support me with a donation on Ko-fi. Just hit the button below. Every little helps and is much appreciated. Thank you.