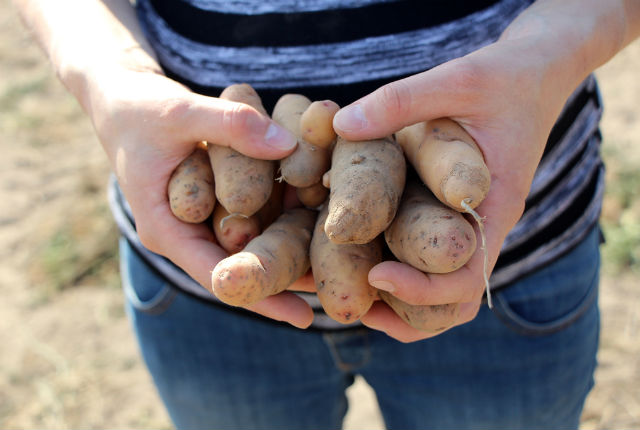 Harvesting Potatoes at Berlin's Domäne Dahlem
I've mentioned the Domäne Dahlem – an agricultural museum and working form in the South of Berlin – before. Since our move, it's just an easy door-to-door subway ride away, so we have become more frequent guests over the past year. The highlights are definitely their special seasonal fairs, which take place throughout the year. Just a couple of weeks ago we visited their Medieval Knight Festival, and yesterday we went to see the Potato Festival.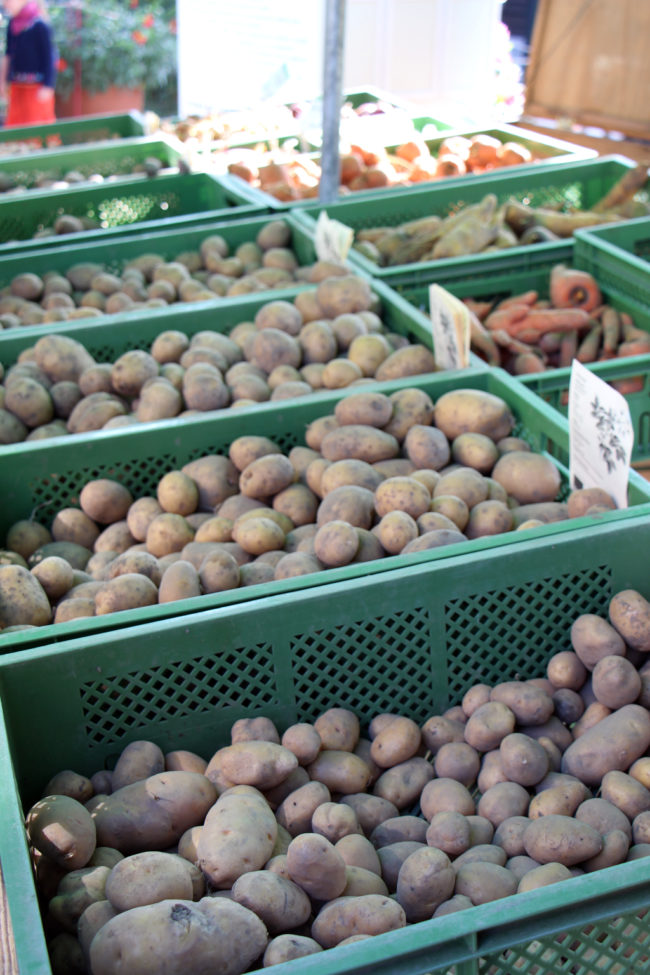 Ever since hearing about it, Oskar has really wanted to go – because you can pick harvest your own potatoes, and for a city kids that's pretty exciting! My husband grew up on a farm, so he couldn't understand what all the fuss was about. My sister was visiting too, and we were in for one last, glorious weekend filled with beautiful sunshine, so we had a perfect family day out. Besides harvesting potatoes, there were also some potato themed activities, potato dishes to eat in the museum cafe, and the usual assortment of craft stalls, live music, tractor rides and farm animals. But the boys were so excited about the potato harvesting, they didn't even beg to go on the carousel!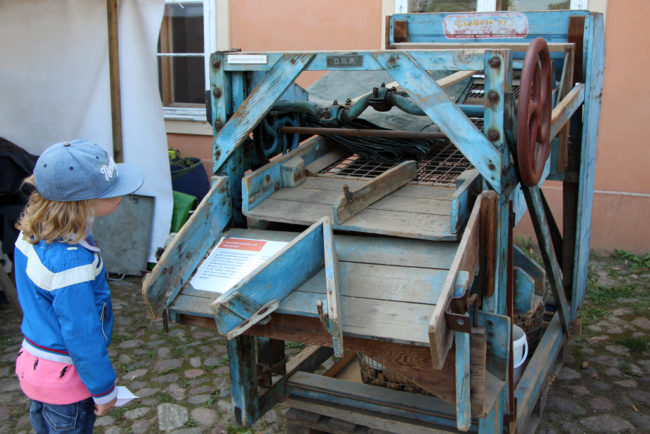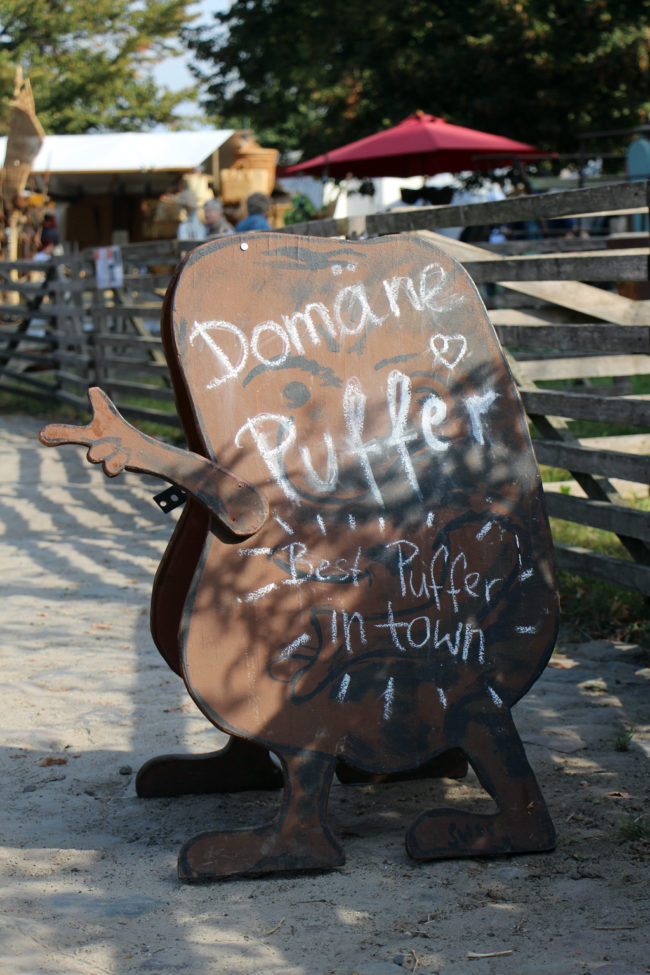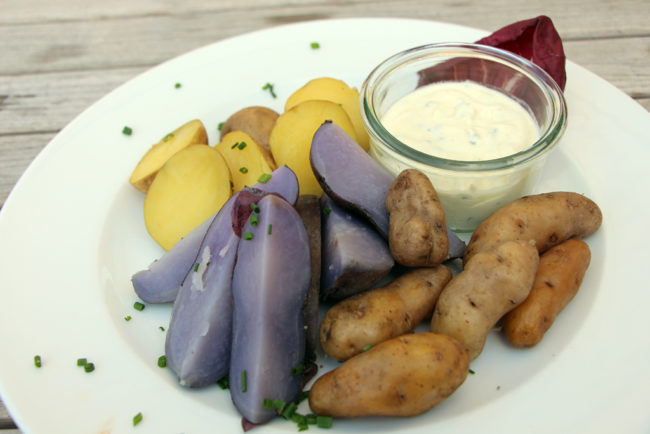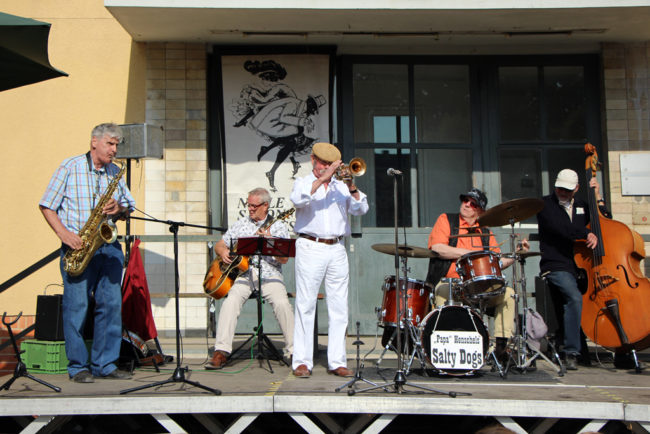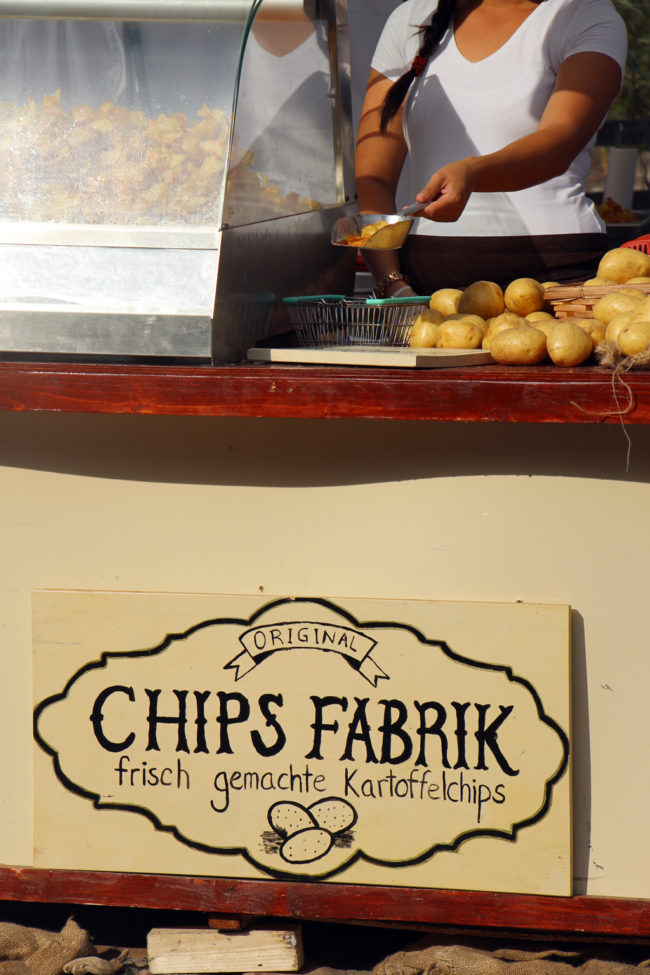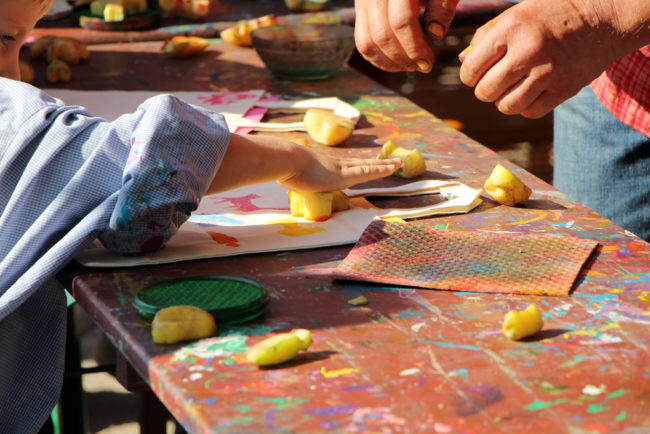 There were two potato fields to choose from – one with modern potatoes, and one with historic breeds. Although they were more expensive – you buy your harvest to take home with you – they were still several Euros cheaper per kilo than buying them in the shops. Makes sense, since you are not paying for the manual labour, transport and so on. We ended up with around 2.5kg of Blue Congos and Bamberg Potatoes – the former are destined for a potato and pumpkin casserole tonight, and the latter will make a very nice side dish for my birthday roast dinner later this week.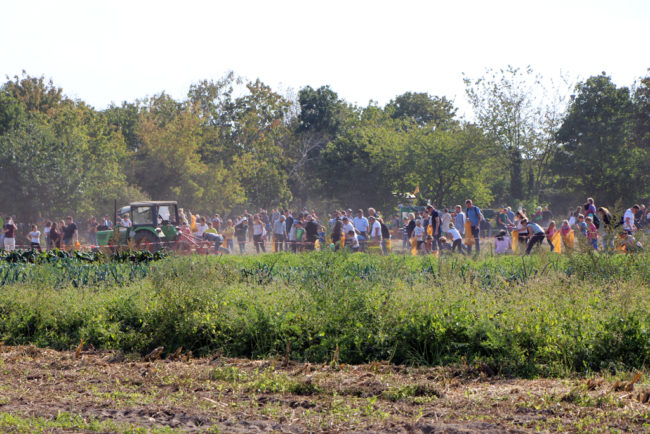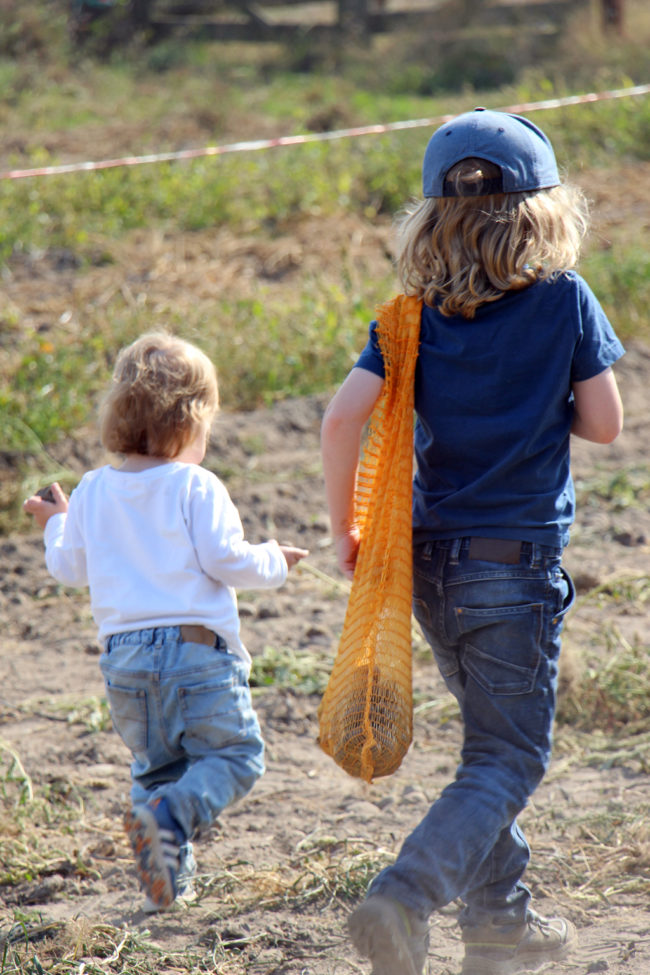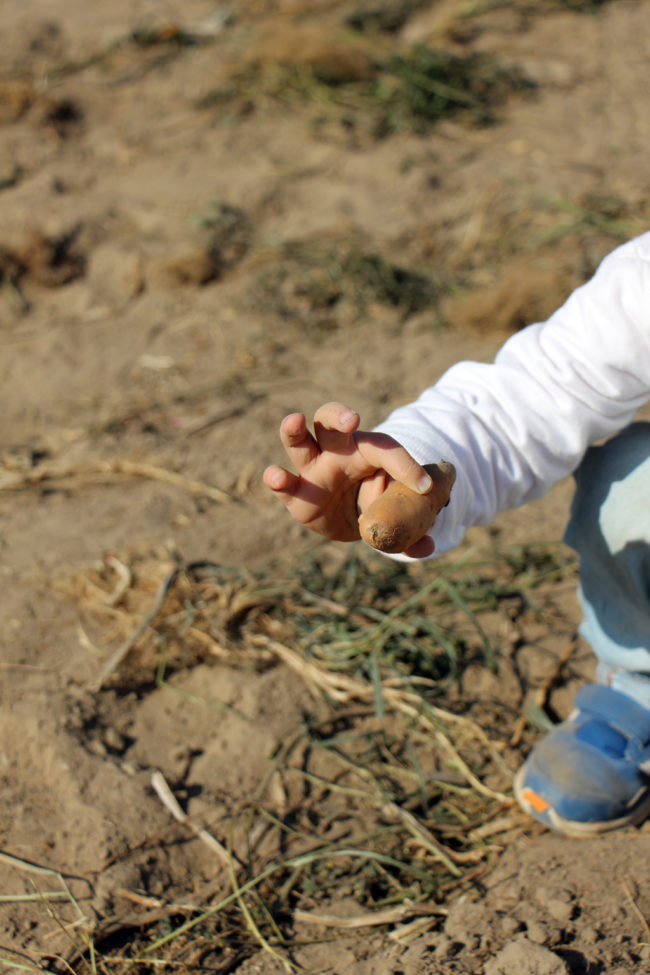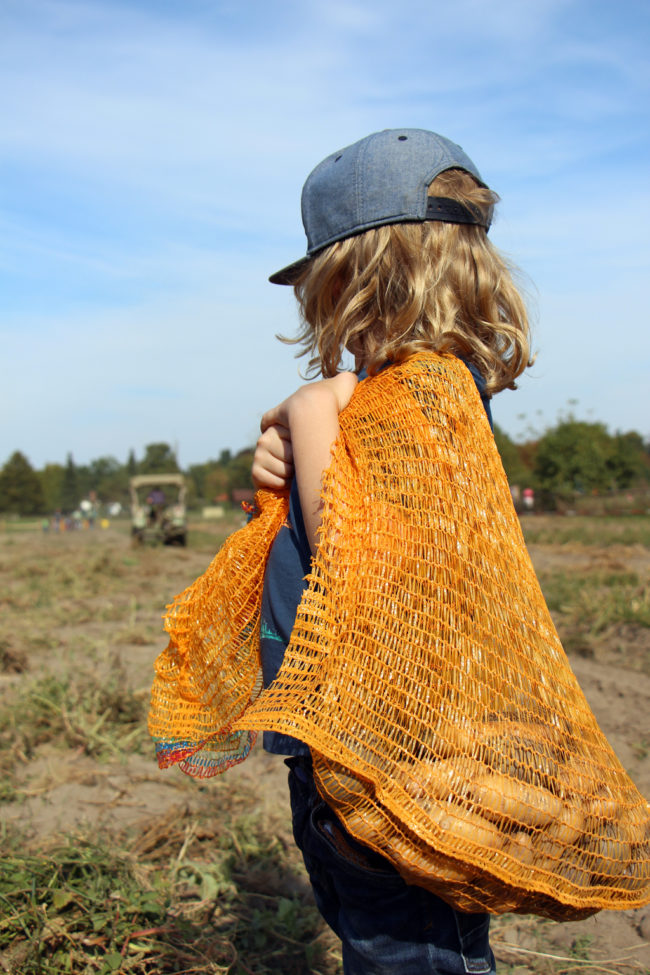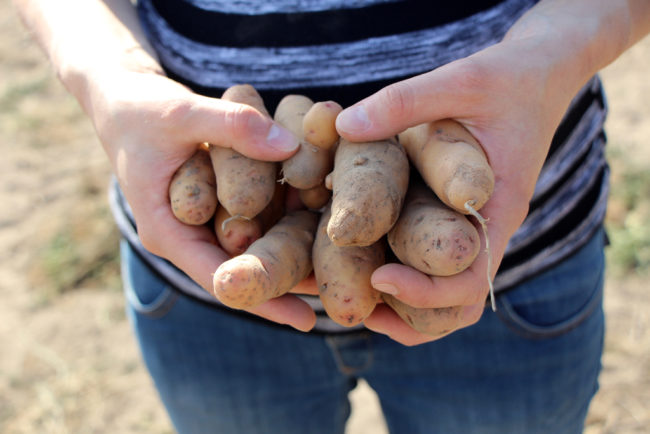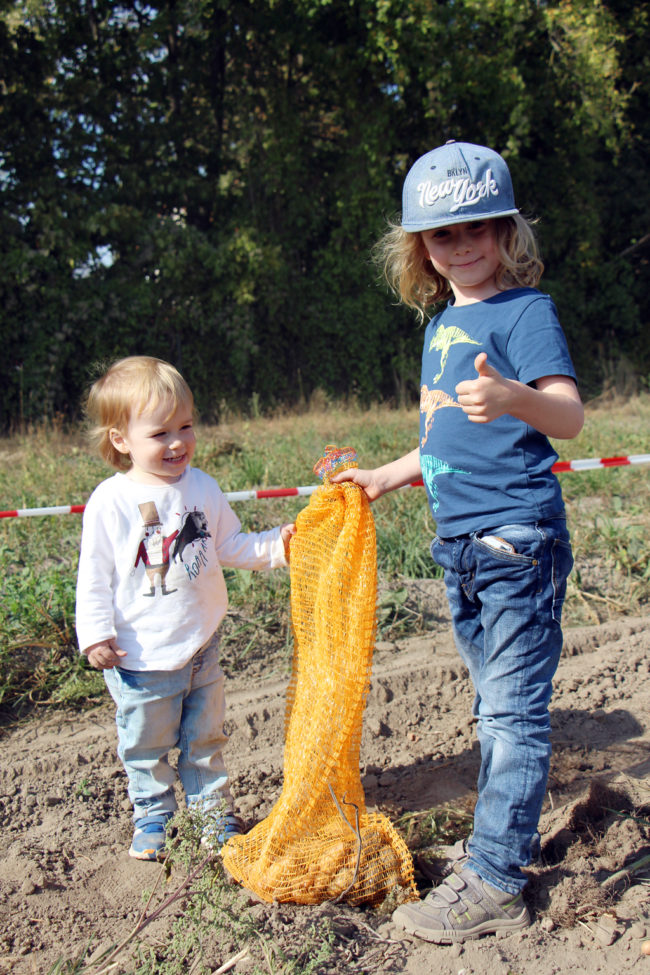 Usually access to the grounds of Domäne Dahlem is free, and you just pay admission if you want to go in to the museum, but for their special events and festivals there is a charge to enter the site, though it's very reasonable and under 12s go free. You can find up to date details on opening times and admission prices on their website. Even though this event is now over, the Potato Festival is an annual event, and we would totally recommend it for next year!