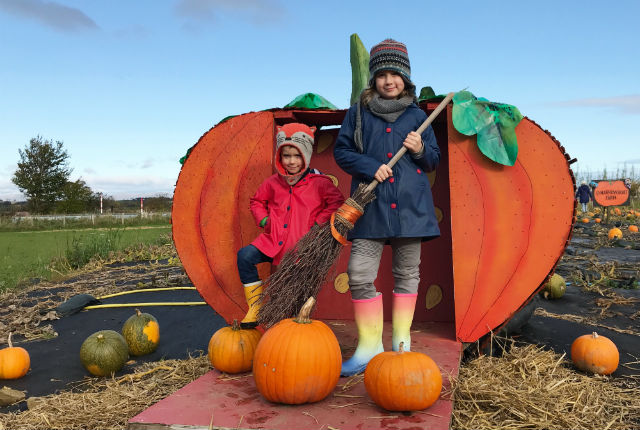 Halloween Cruise to Narrowboat Farm
We're slowly working our way around various pumpkin patches in Scotland. Two years ago, we visited Craigie's Farm in South Queensferry, last year we checked out Killduff Farm in East Lothian, and this year we headed over to West Lothian to Narrowboat Farm next to Linlithgow. It's just a half hour walk from Linlithgow to the Farm, but we had decided to book one of the Halloween cruises offered by Linlithgow's Canal Centre. The Centre itself had already closed at the end of Summer, but they were still running the special cruises to the farm on their canal boats.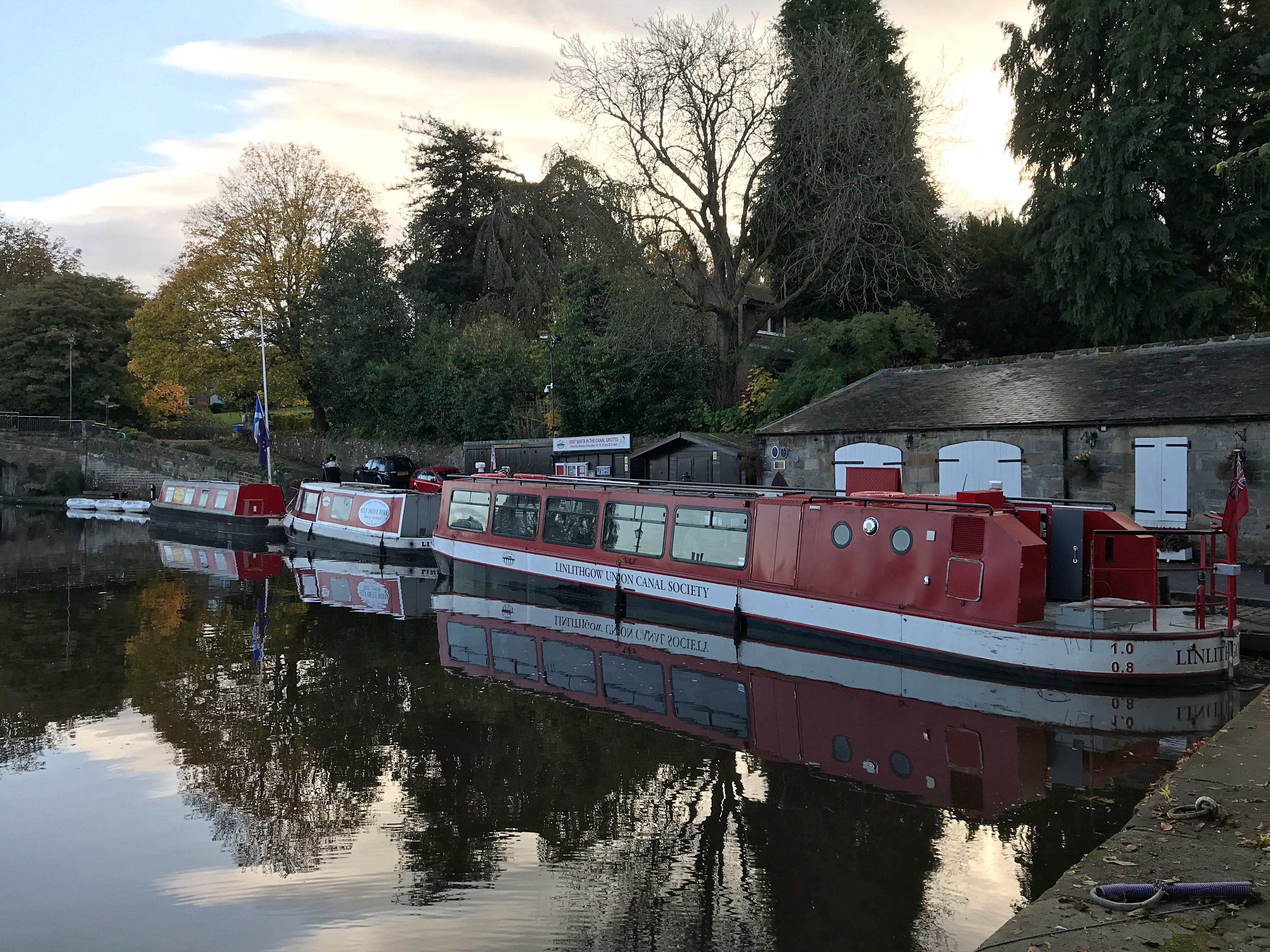 On the boat ride out to Narrowboat Farm, we were accompanied by a 'witch' who read the children some Halloween stories. The boat itself was adorned with spooky seasonal decorations for the occasion.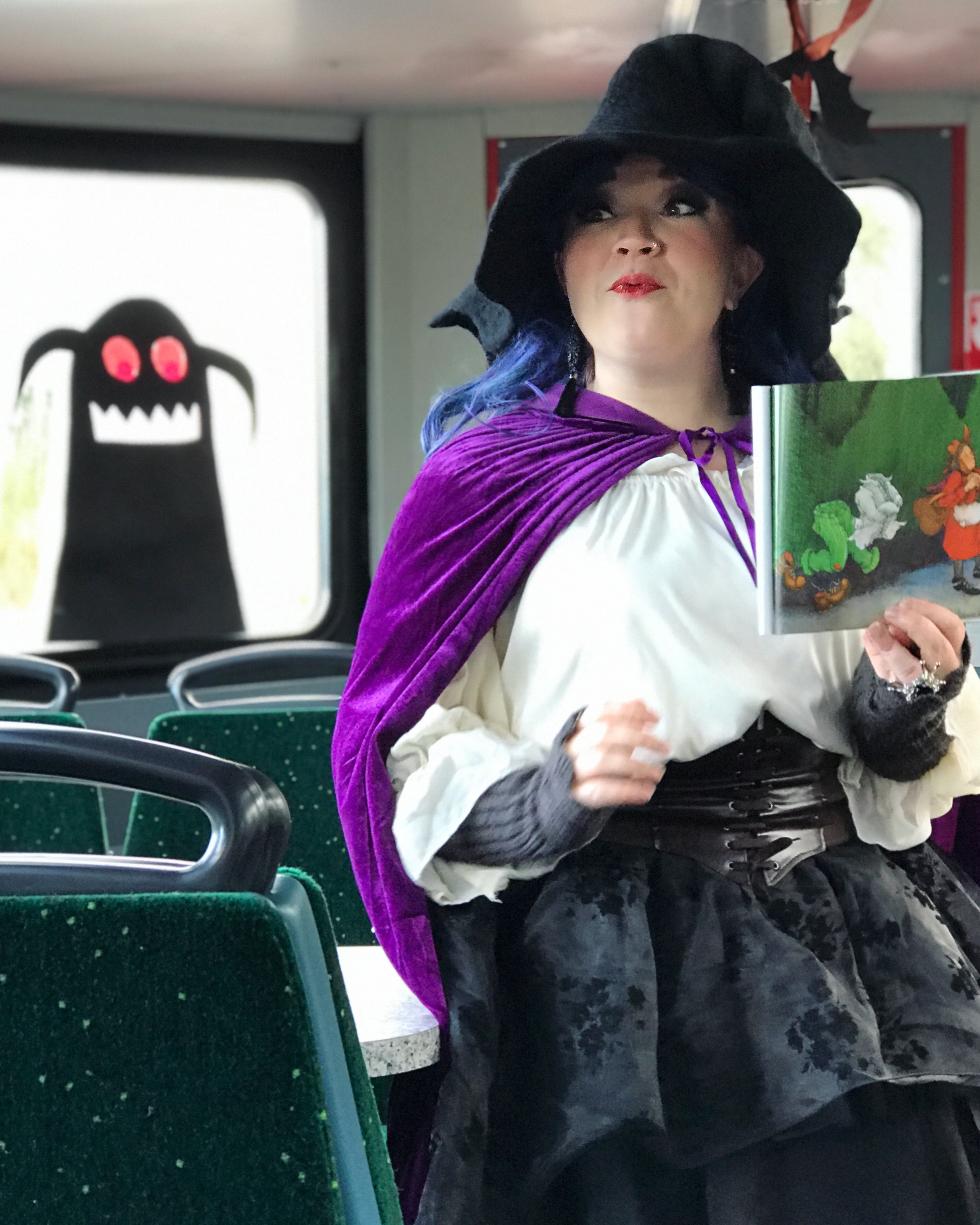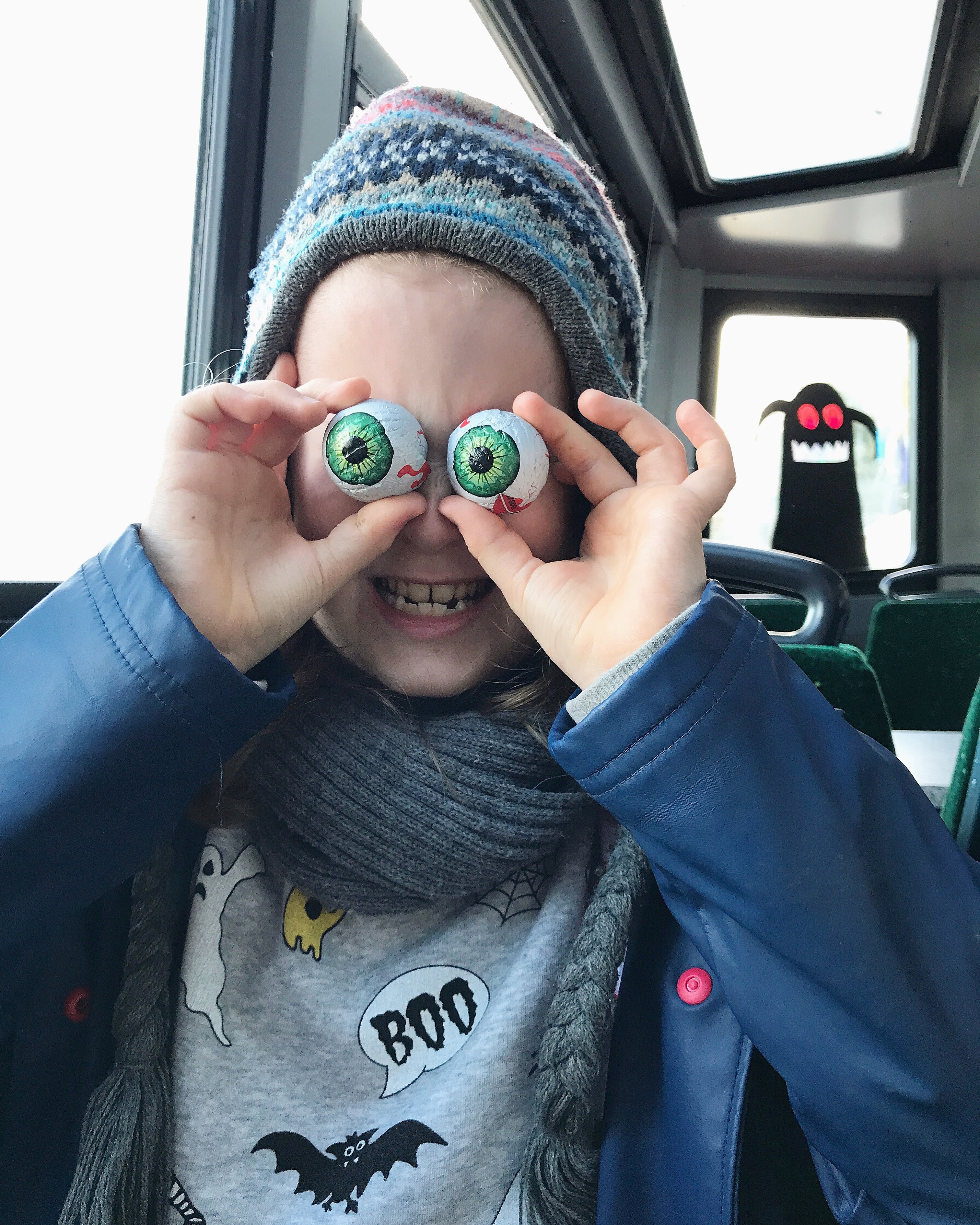 Once at the farm, we had a chance to pick pumpkins from the patch before taking part in a pumpkin carving workshop. Oskar had chosen a medium sized pumpkin, and with some help from dad the boys managed to carve it in the time available.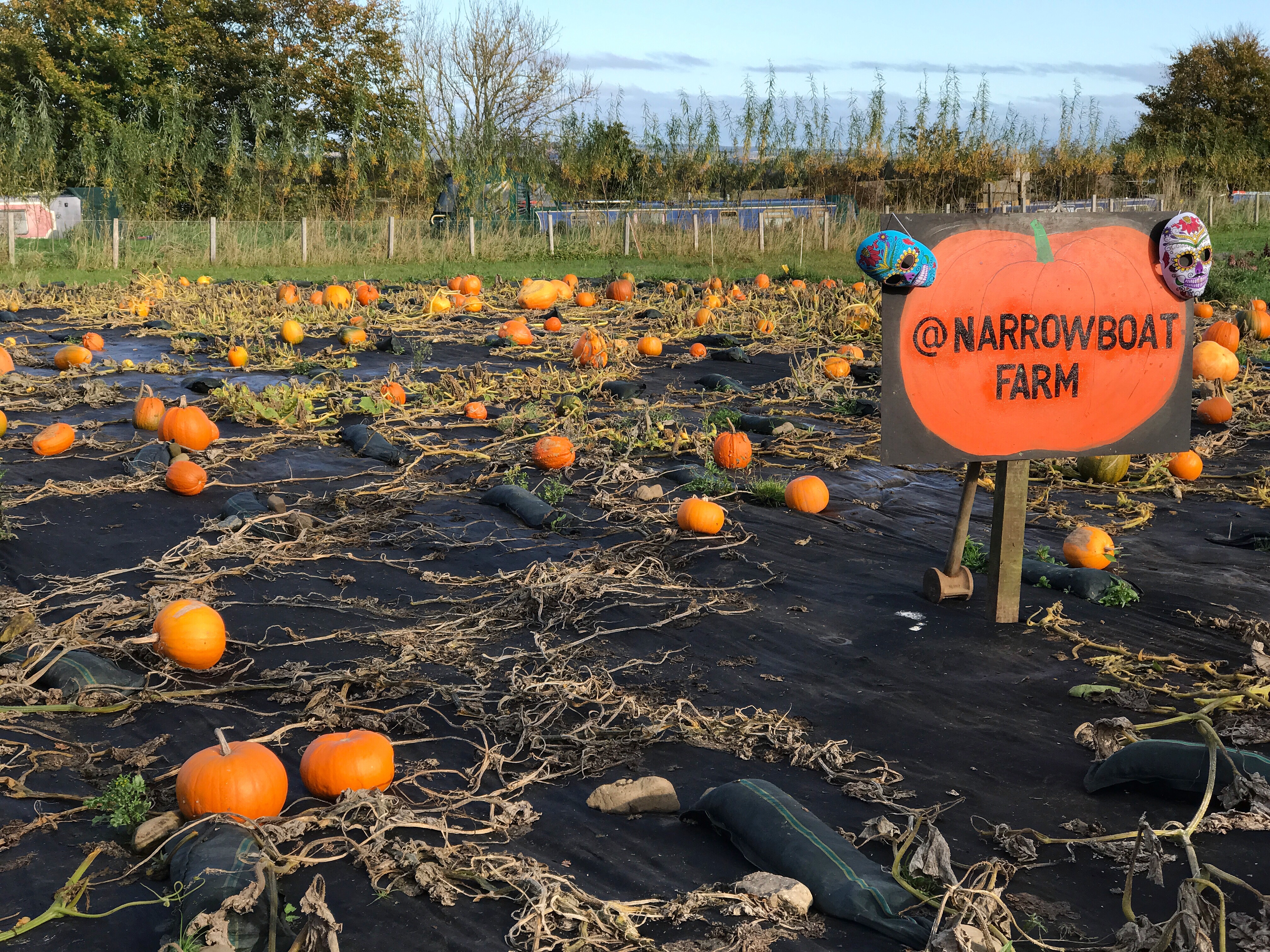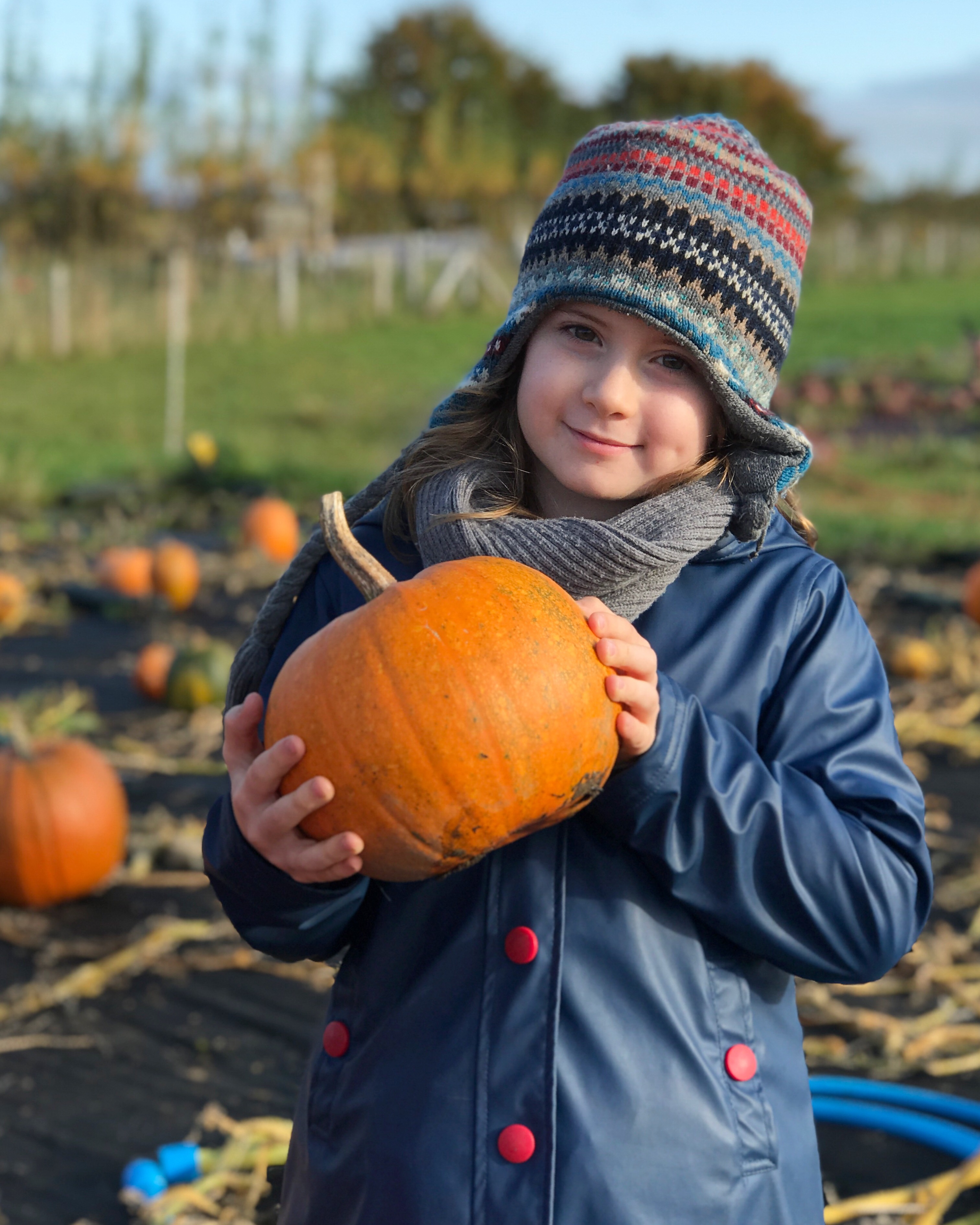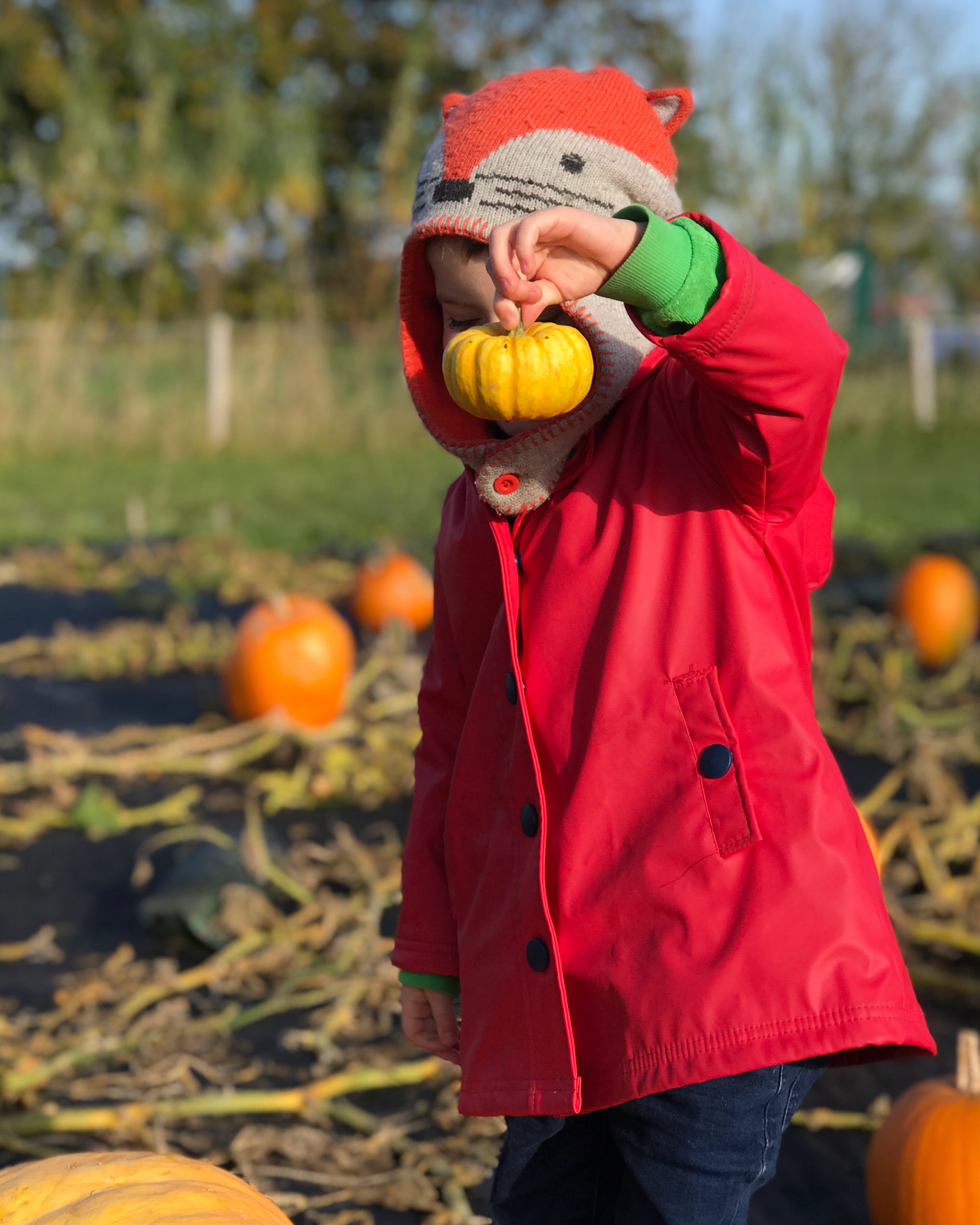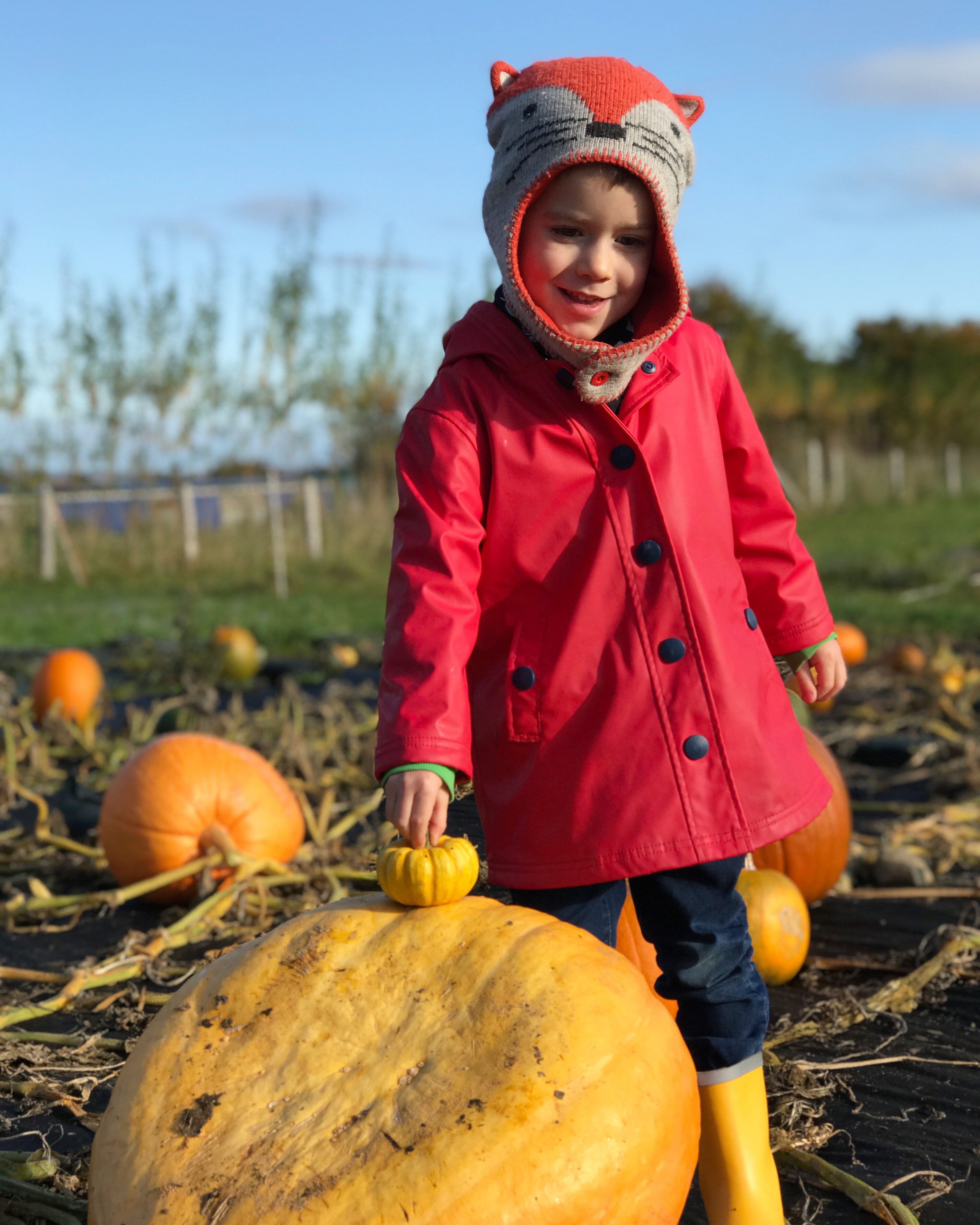 We are also able to package up the seeds and scooped out pumpkin flesh in provided bags to take home (which we later made in to soup). For those who had come on the cruise boat, the carving workshop was included, otherwise you had to book a slot – the actually workshop was free, but if you didn't book a slot than chances were it could be full.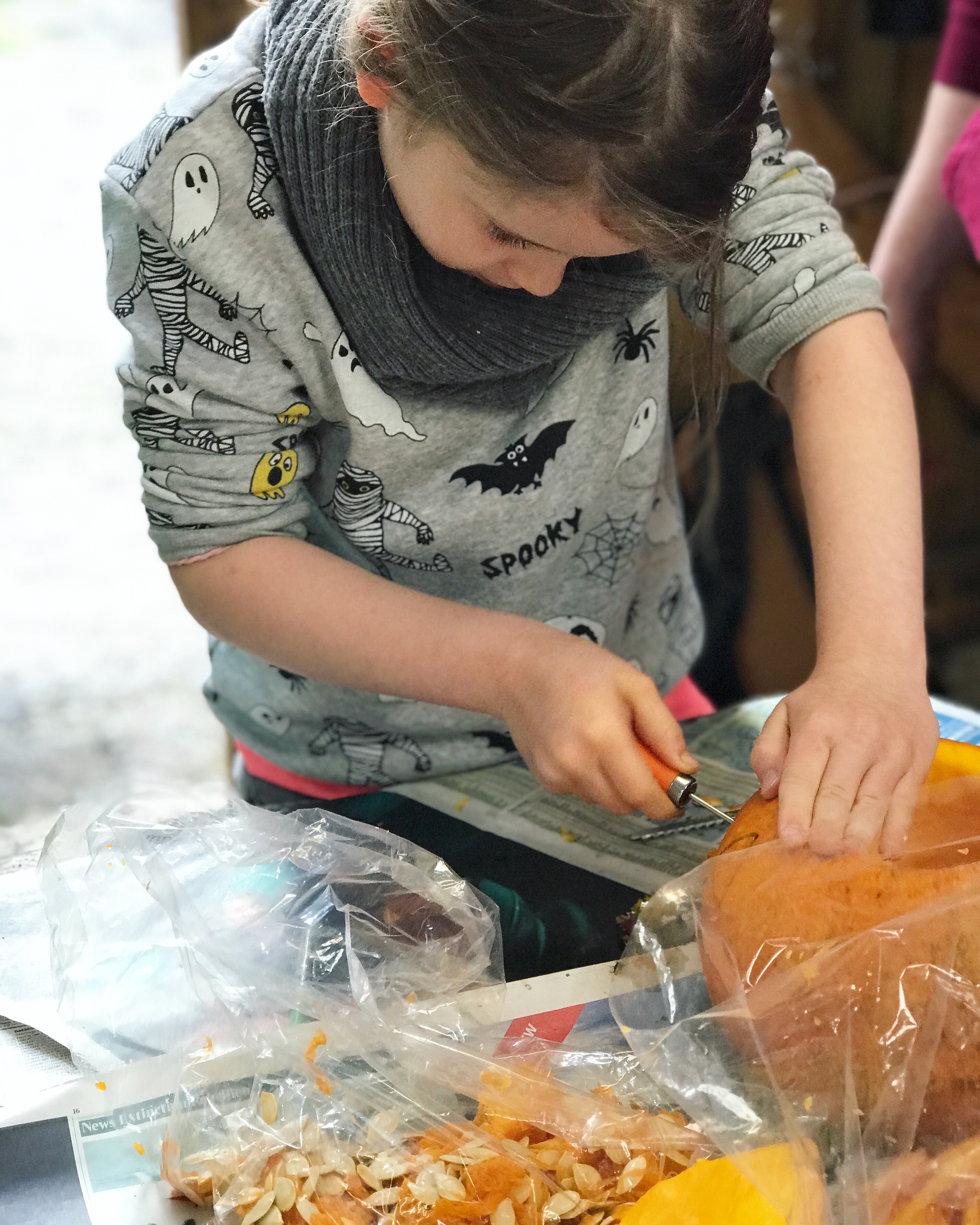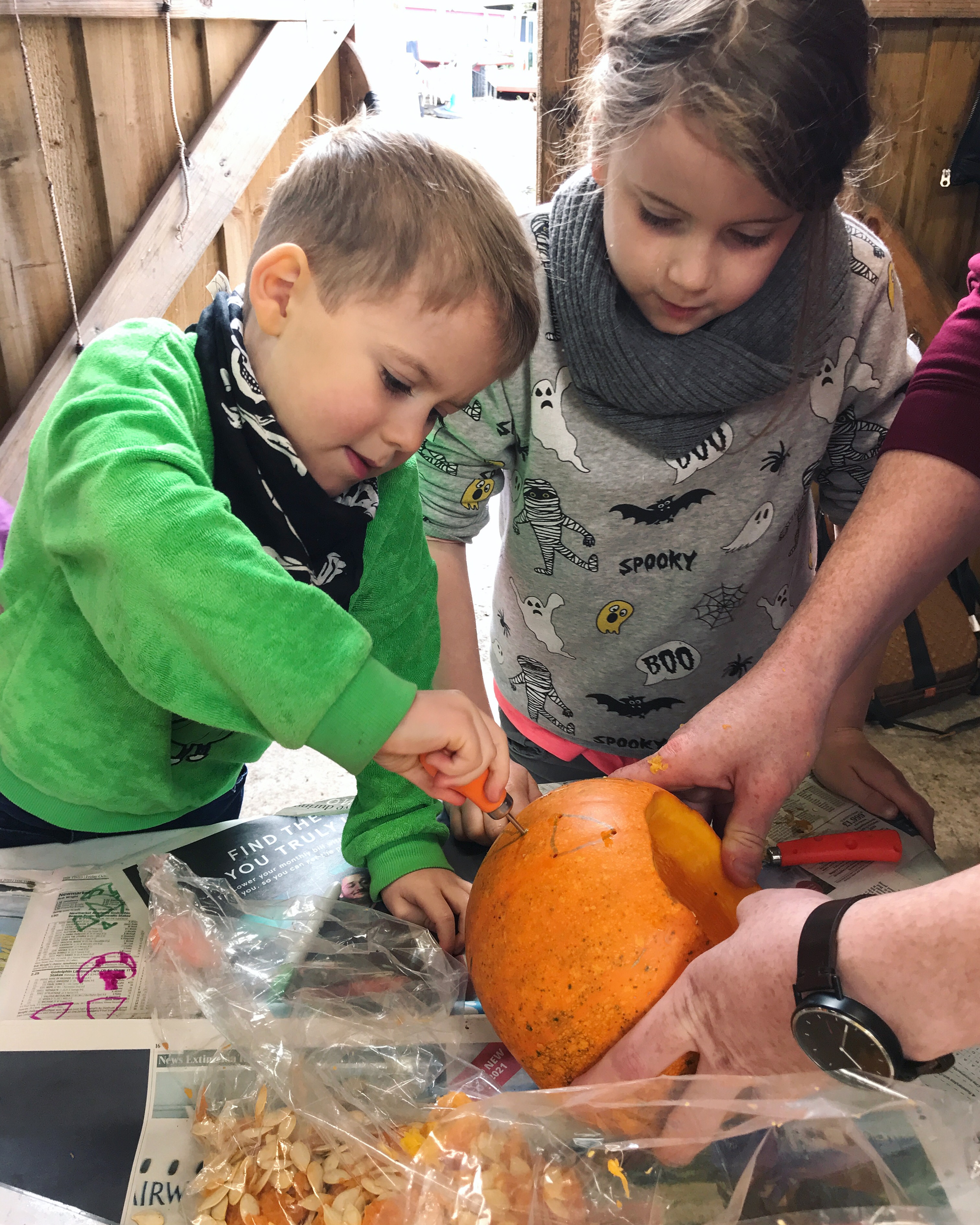 As well as the pumpkin patch and the carving workshops, there was also a pop-up cafe selling coffees, hot chocolate, soup and baked goods. There were animals to visit too, of course, and I think there would have been some games and the chance to sit on a tractor, but both were out of bounds following torrential rain the day before.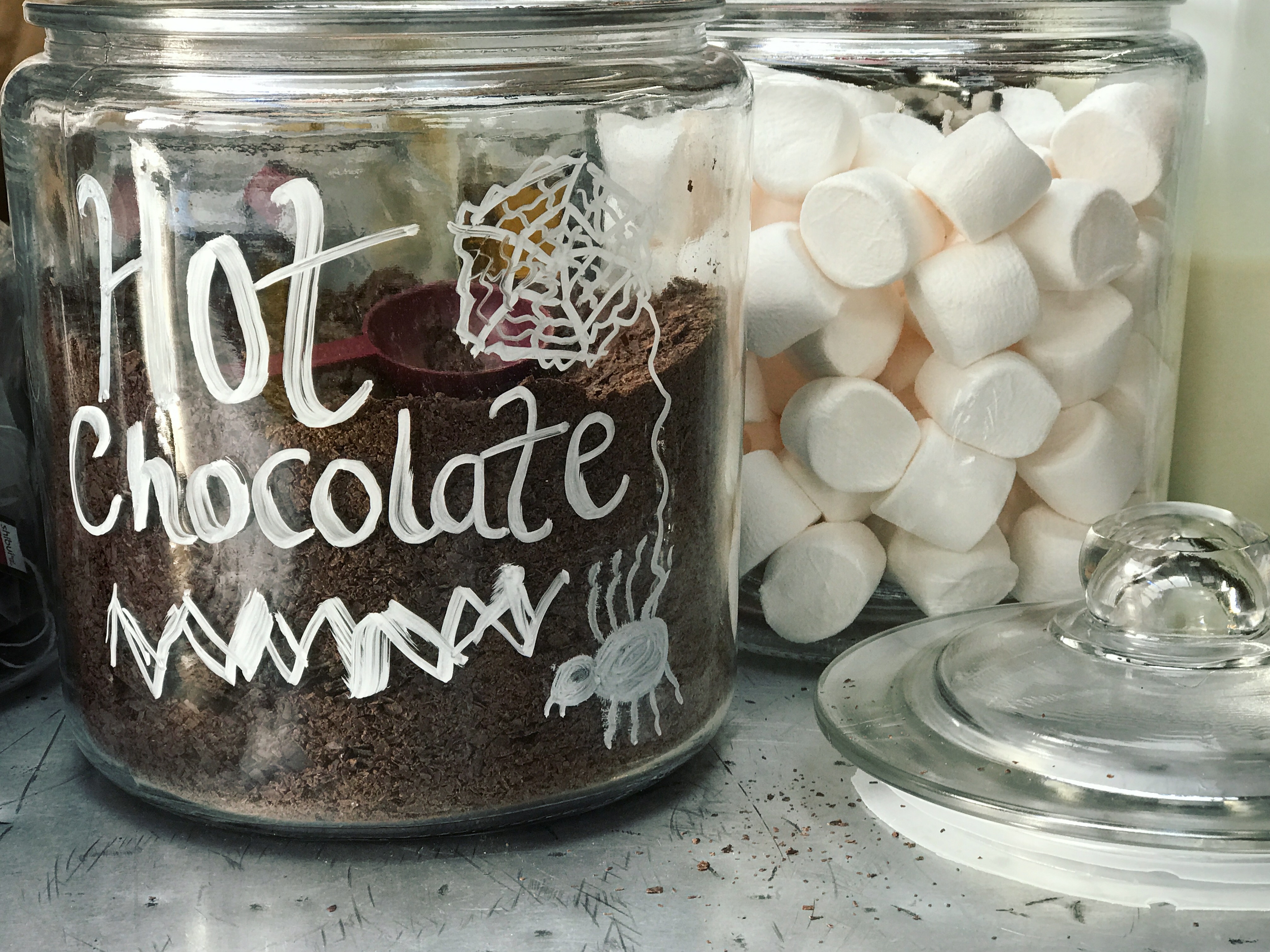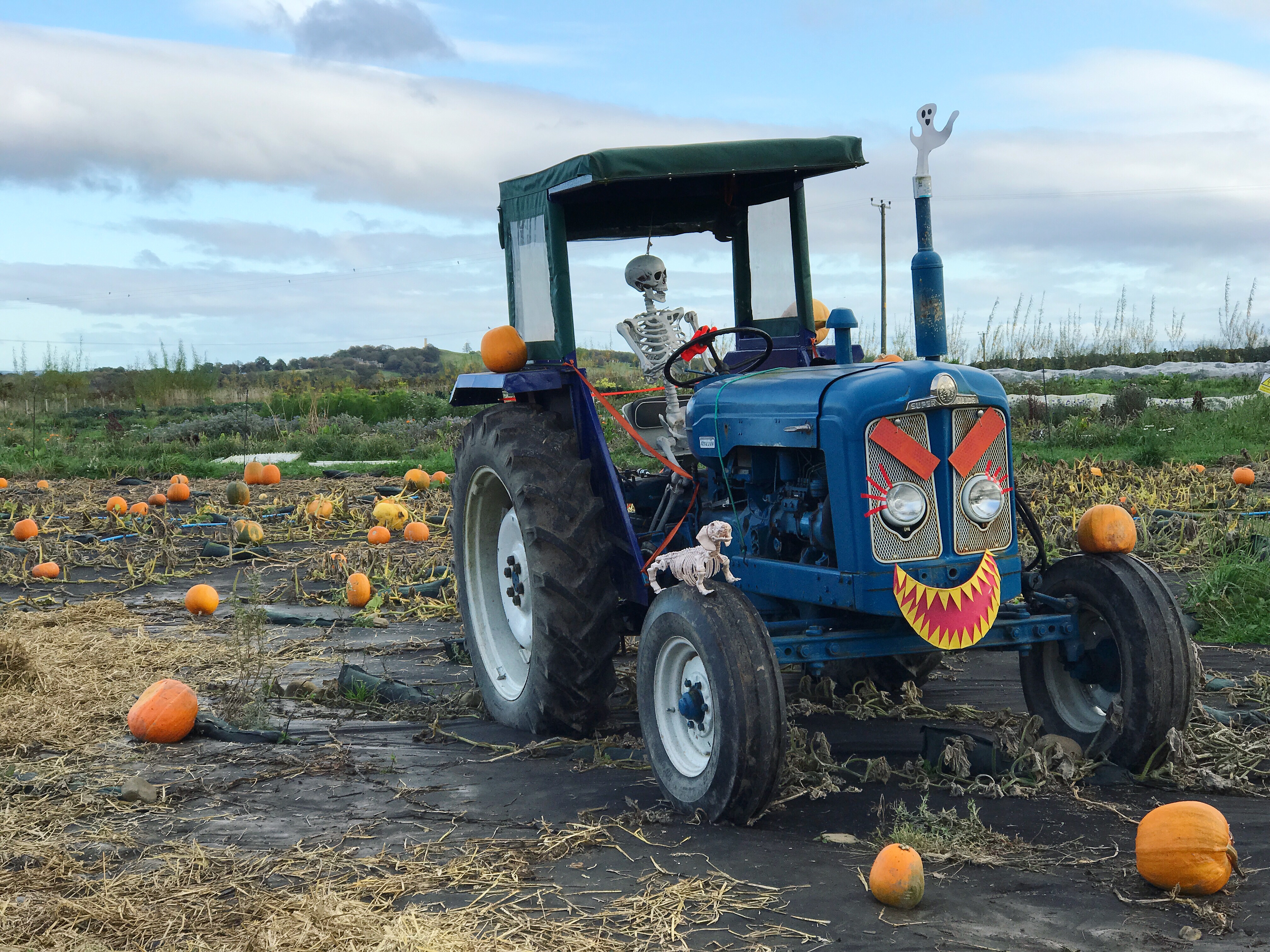 A mini cinema showed cartoons, and there a face painter on hand too, but we didn't have time for either of them as our boat ride back to Linlithgow awaited us. There was another boat  too, moored at the farm, for shorter 'first come first served' boat rides. There were a couple fun photo props set up too, which we of course had to pose with!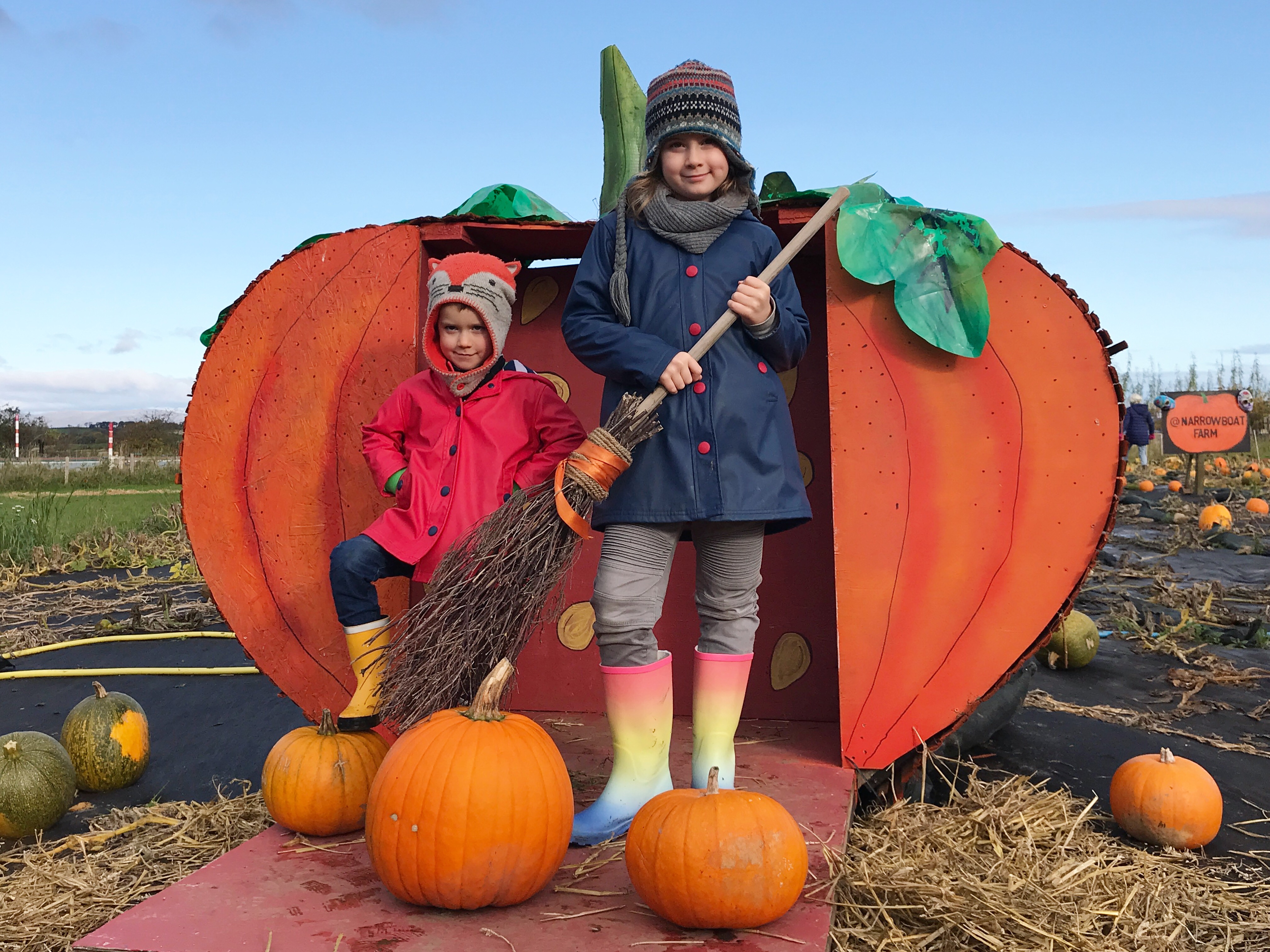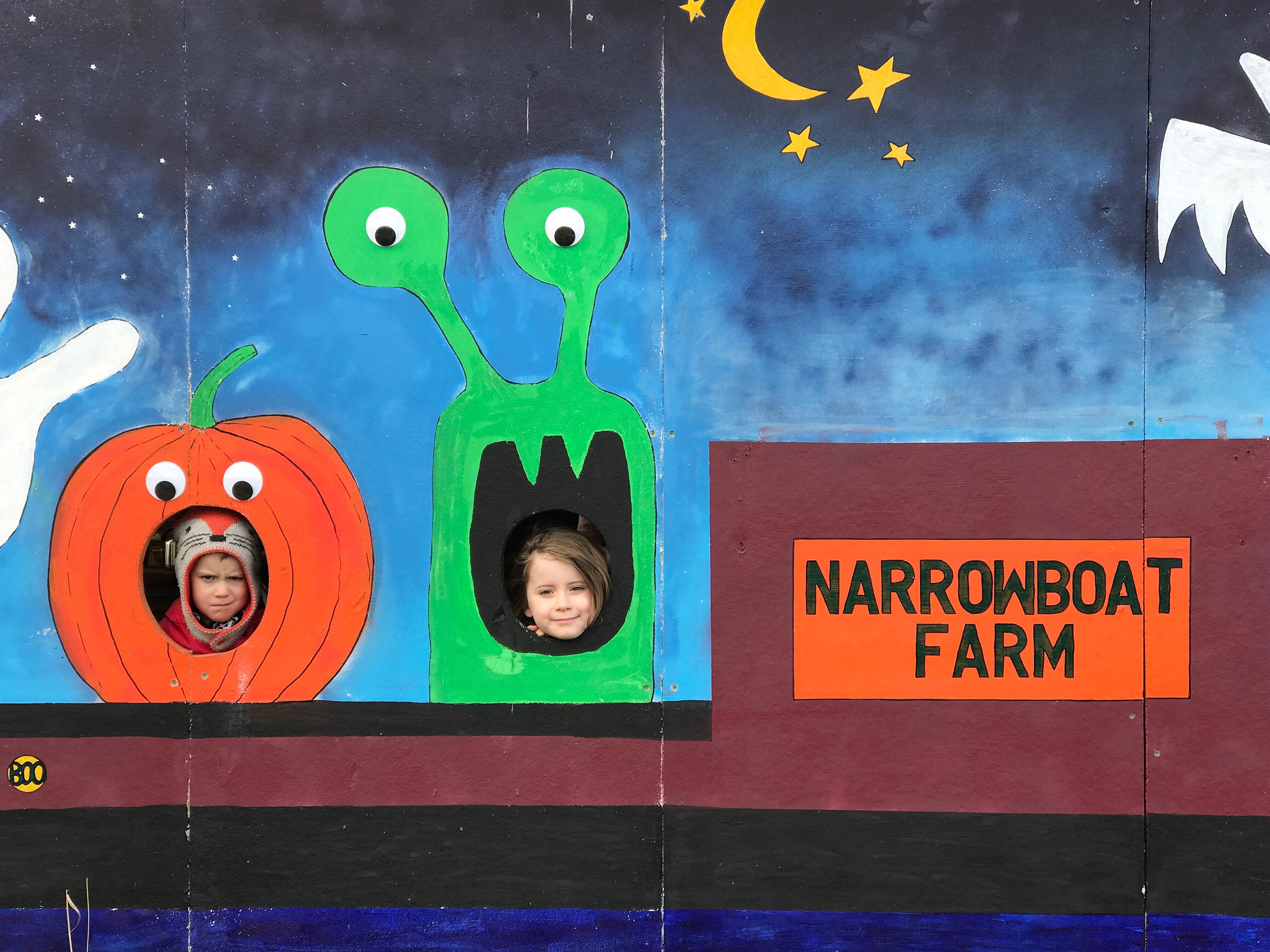 On our boat ride back to Linlithgow, we were served drinks and cakes, and we arrived back in Linlithgow roughly three hours after we had left, with about an hour at the farm in the middle. We really enjoyed our trip on the boat and our visit at Narrowboat Farm, and really lucked out with the weather after half the country was washed away the day before. However, it did feel a bit rushed squeezing everything at the farm in just an hour, I would have liked to have more time, so I think it we go again another year we might just take the walk from Linlithgow to the Narrowboat Farm and then we can take as long as we like.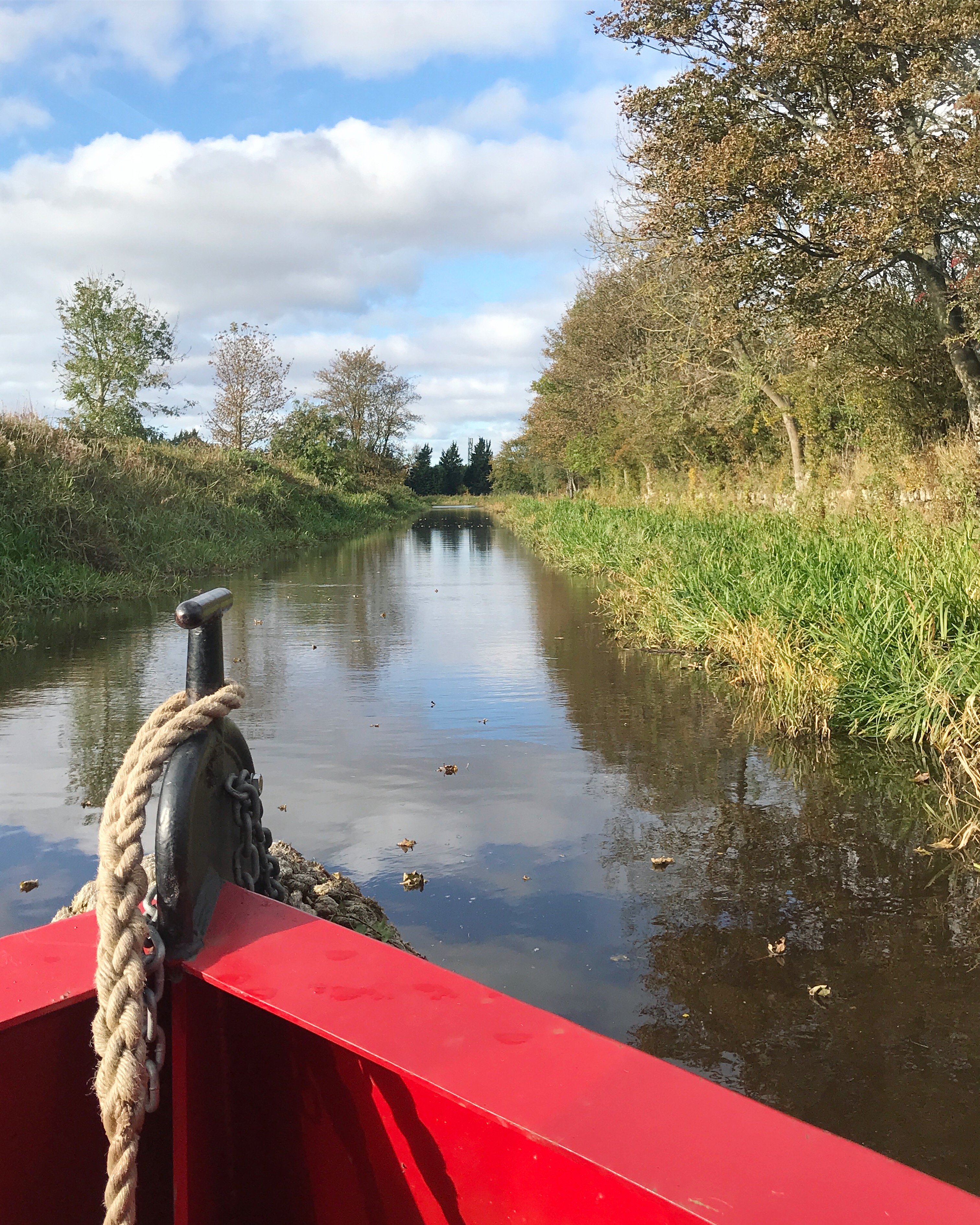 We didn't realise how easy it was to get from Edinburgh to Linlithgow without a car, and from there to the farm. It's doable as a day trip, so we will definitely be considering a return on future years.