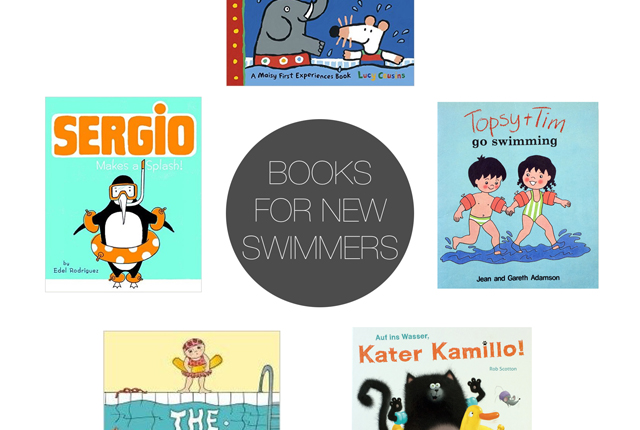 Books for First Time Swimmers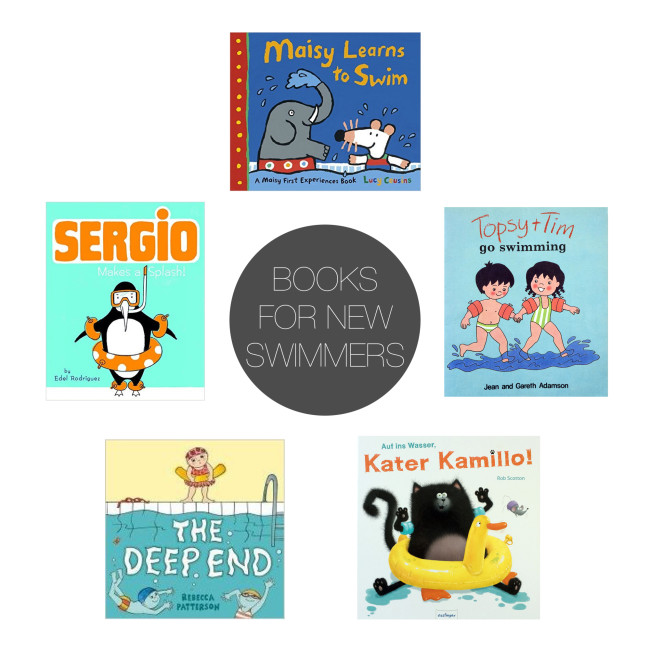 It's been just over a year now, since our eldest son started swimming lessons. Spaces in after school classes are hard to come by in Berlin, but we managed to snag one. He was a bit fearful of the water at first, but after doing the beginners class twice he finally managed to gain his 'Seepferdchen' (Engl: seahorse) badge, which is what the beginners level is called here in Germany. We then unluckily missed out on a space in the next course up, after the summer holidays, which meant a six month break from swimming lessons. We did take him swimming at the weekends, but I'm not a swimming instructor and he is someone who really benefits from structured lessons. I was relieved, therefore, to get him back in to a class in the new year, and he is now working towards his bronze badge. One thing that really helped him to overcome his initial fear of the water, was reading some books together about learning to swim, which I'm sharing here with you in this week's Friday Five (starting clockwise from the top):
Do you have any favourite books about swimming?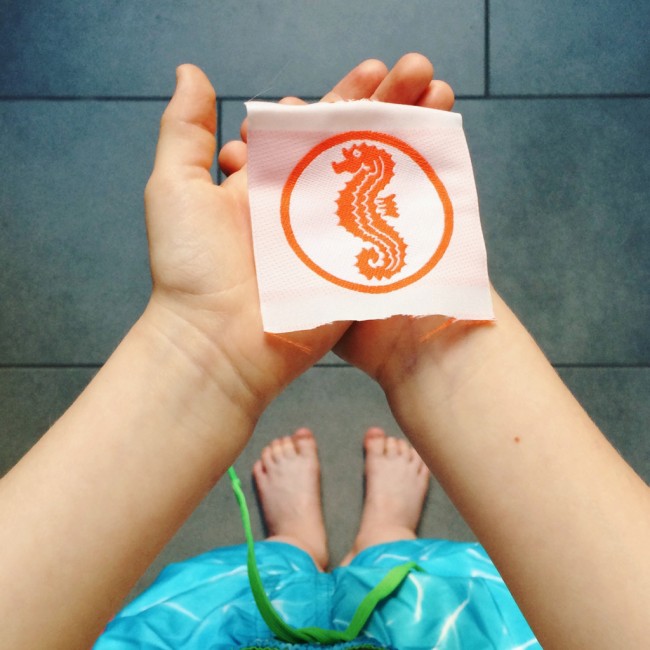 Please note that all the book links in this post are Amazon affiliate links. That means if you buy any books via these links, I receive a small percentage – at no extra cost to you! – which helps to keep this blog running.