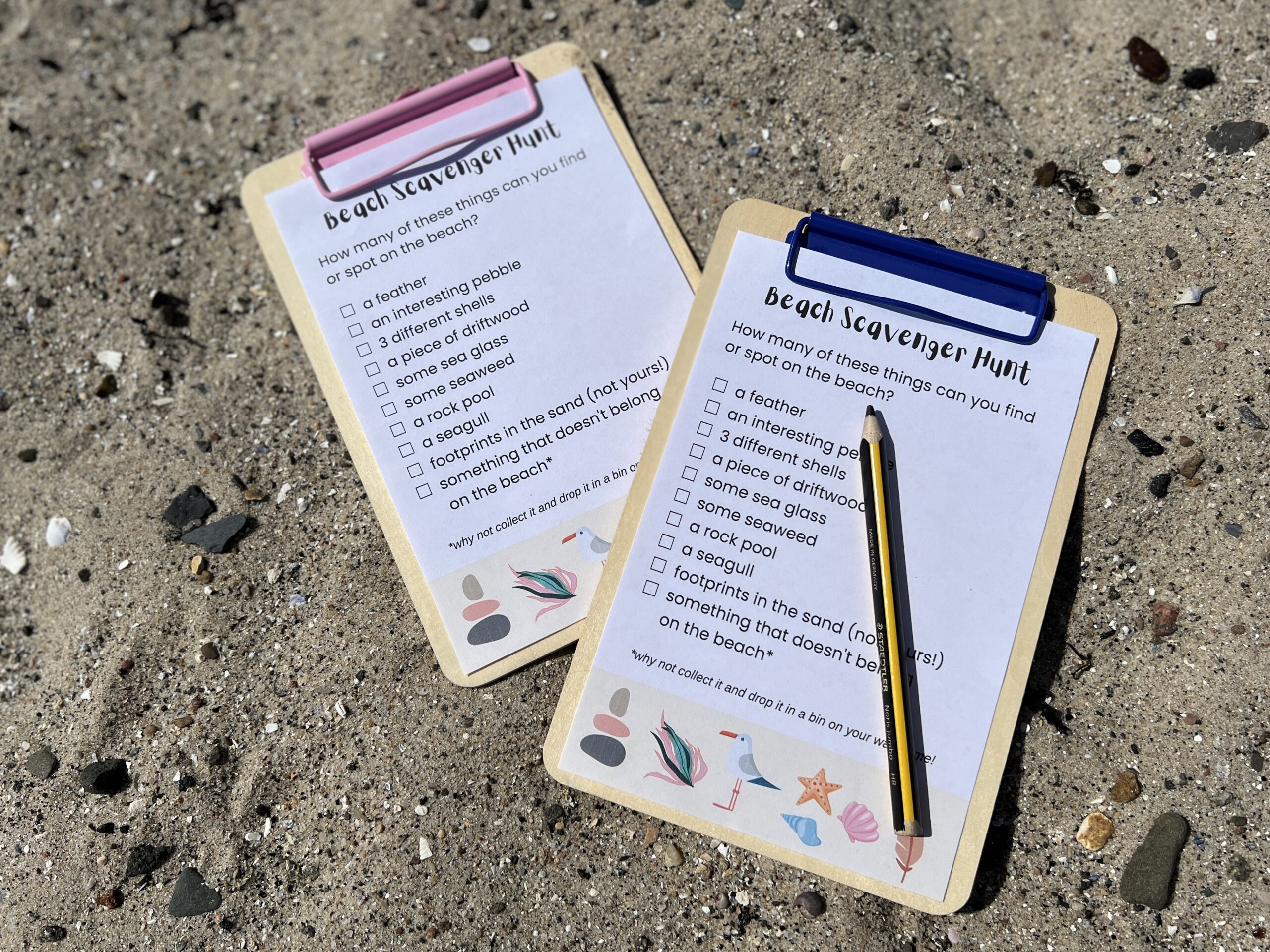 Free Printable Beach Scavenger Hunt
If you're heading to the beach this summer, here's a fun little activity you can do with the kids if you want to take a break from paddling, sandcastle building, or rock pooling. And it's great for encouraging kids to explore the nature we can find at the beach.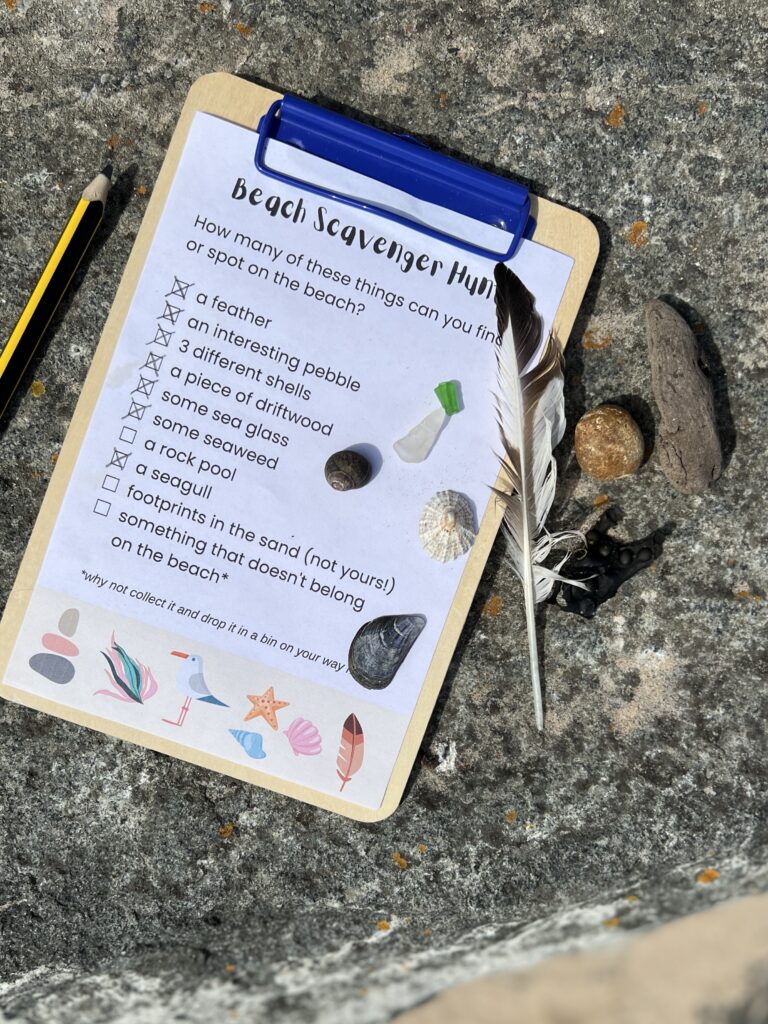 We love visiting the beach, and living on the Scottish coast we are blessed with many beaches to choose from for day trips when it takes our fancy. We're never short on things to do, but sometimes it's fun to mix it up a little and as my kids love doing scavenger hunts, I created a beach version for them for this summer. I printed them off two to a page, so that they could each have one for their mini clipboards which we often take with us on days out.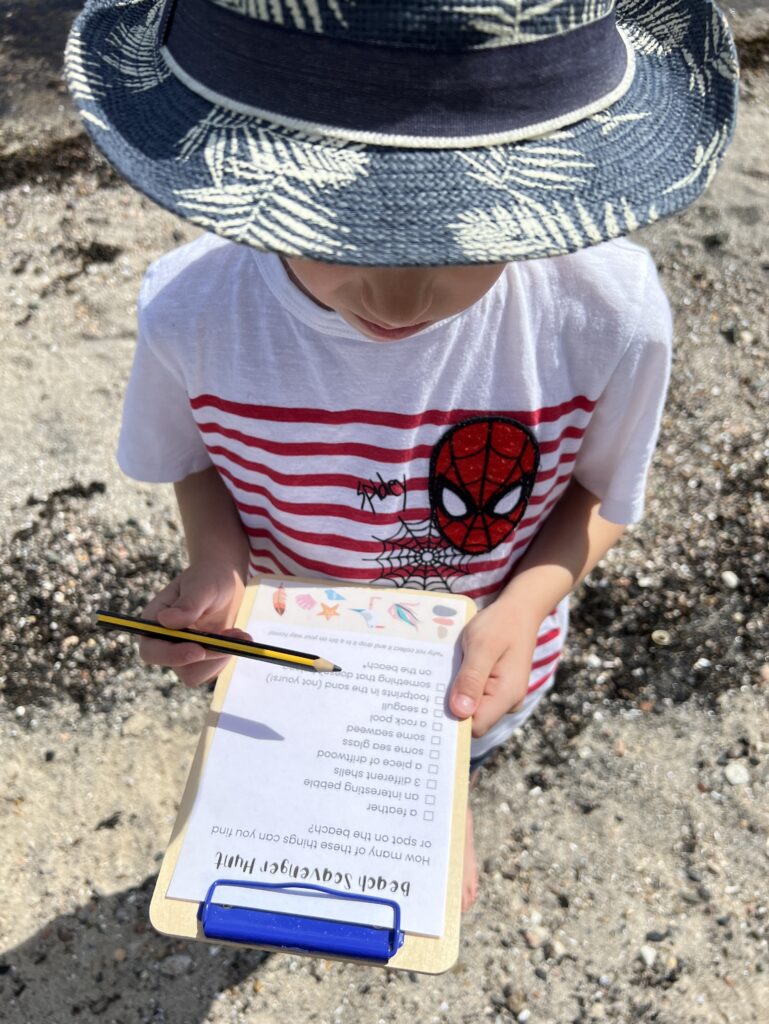 Some of the things on the list are ones you can collect – like feathers, shells, or sea glass – whilst others are things just to spot. Don't be trying to take a seagull home! We always collect shells when we're at the beach, but challenging them to find at least three different kinds made my boys look at them more closely. And they found quite a few things that didn't belong at the beach – looking ahead, I had brought a bin bag with me so that we could collect any litter that we found during our scavenger hunt.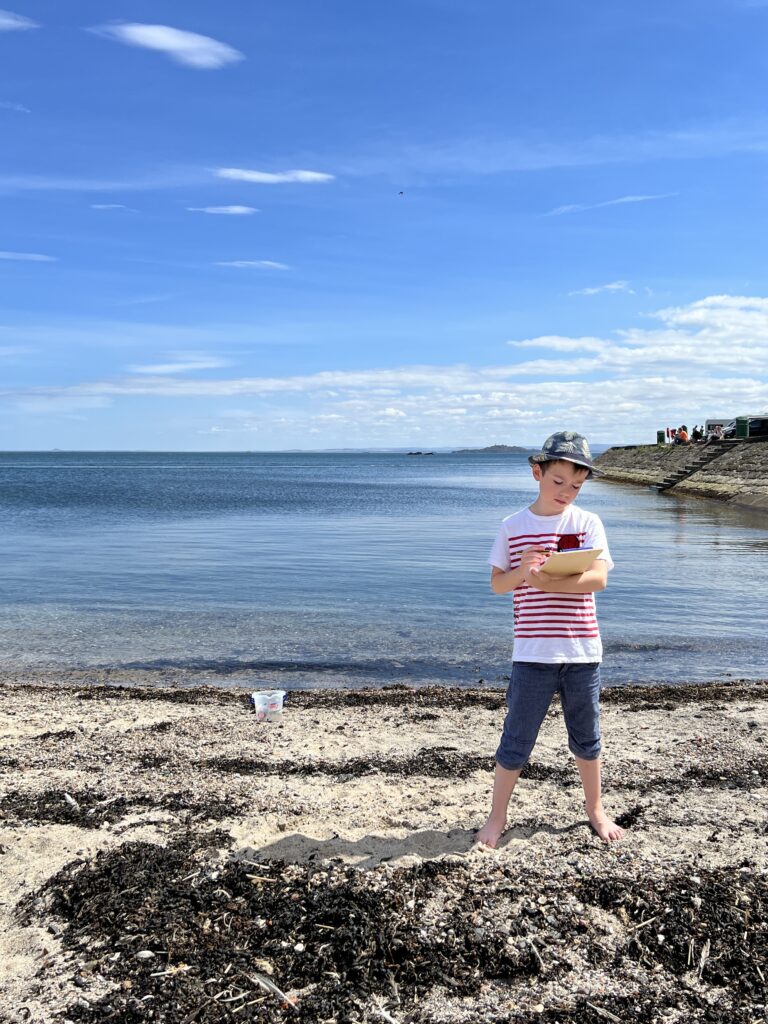 Print off your own copy of our free Beach Scavenger Hunt below! You could all do it together, or print off two or more and have a wee friendly competition to see who can complete it the quickest.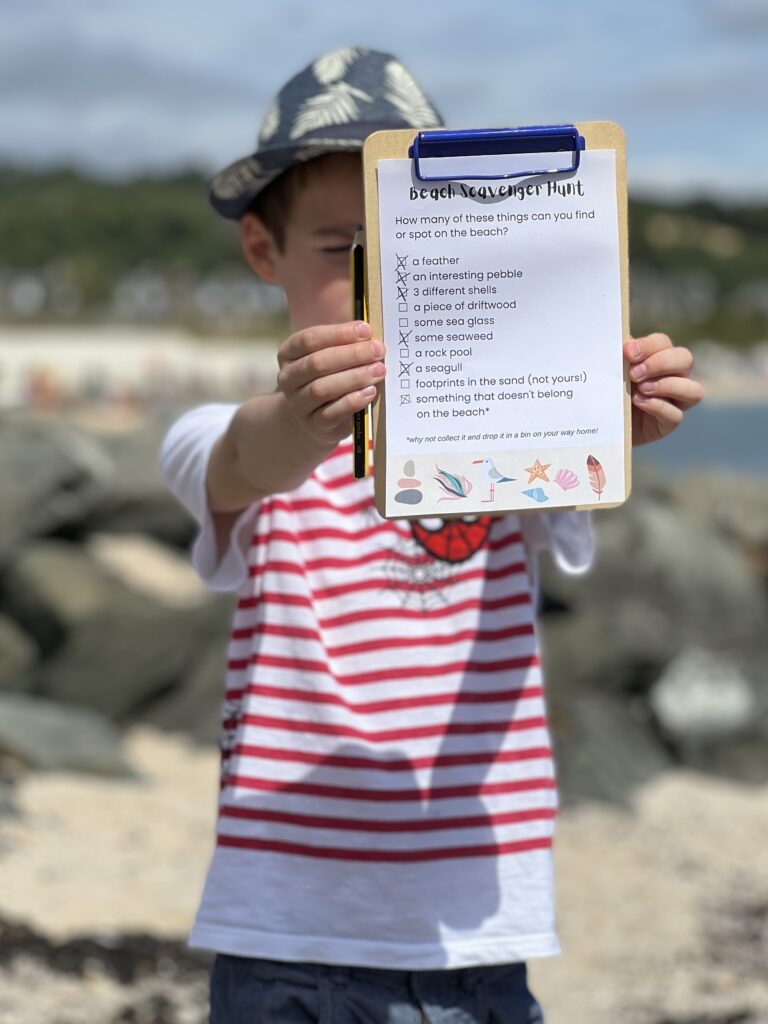 If you use our free printable Beach Scavenger Hunt, we would love to see some pictures so please feel free to tag us on Twitter or Instagram. Or check out our archives for more fun summer ideas.
And if would like to support me with a small donation, which helps to keep this blog running, it would be much appreciated. Just hit the support button below. Thank you x