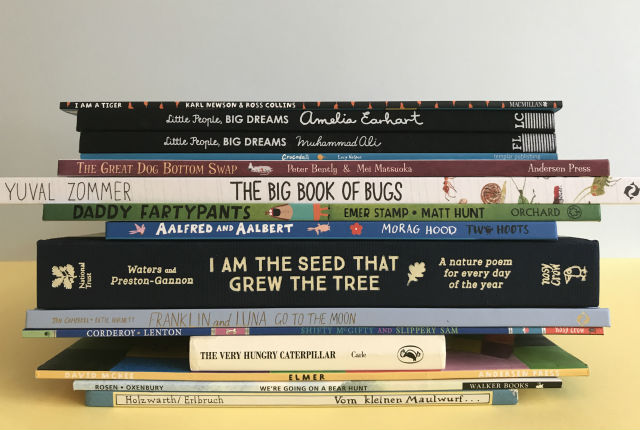 Edinburgh Book Festival Favourites 2019
Exciting book news! The tickets for this year's Edinburgh International Book Festival went on sale earlier this week. I thought it would be a great opportunity to share some of our favourites from the programme. The Festival takes place from 10 to 16 August this year, but even if you won't make it to Edinburgh this summer, you can still check out the authors and illustrators I've picked out for you. Please note, although I currently work for the Book Festival, all recommendations in this post are personal and entirely my own, and all the books I am sharing are personal copies that my children own. So, onwards to the books…
If you enjoyed the video, I'd be really grateful if you would subscribe to my channel. I hope you enjoyed out recommendations. There are also many exciting new (to us) books in the programme, but of course I can only share those with you that we already have at home. There's over 200 events and activities for children and families to choose from, and you can browse them all on the Book Festival's website.
If you can't make it to the Edinburgh Book Festival this year, then here's a list of all the books I mentioned in case you want to check any of them out to read at home:
[line]
Please note that all the book links in this post are Amazon affiliate links. That means if you buy any books via these links, I receive a small percentage – at no extra cost to you! – which helps to keep this blog running.