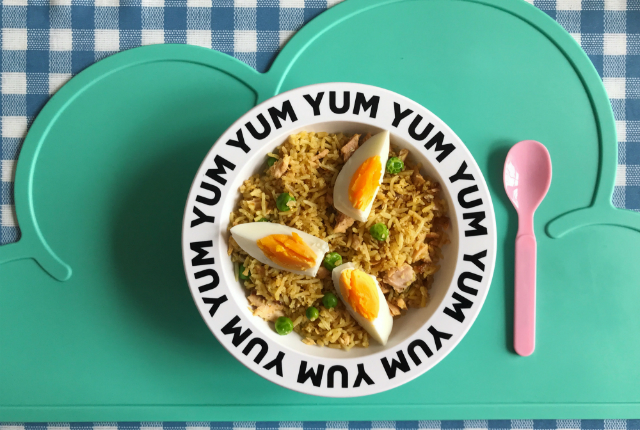 Easy Salmon Kedgeree
I love eating fish and seafood. My husband and kids on the other hand aren't too keen, unless it's tinned tuna, though they do love salmon! So I thought I would try a salmon variation of kedgeree, which is a dish I really like but is traditionally made with smoked haddock that my three men wouldn't touch. Turns out salmon kedgeree however was a winner!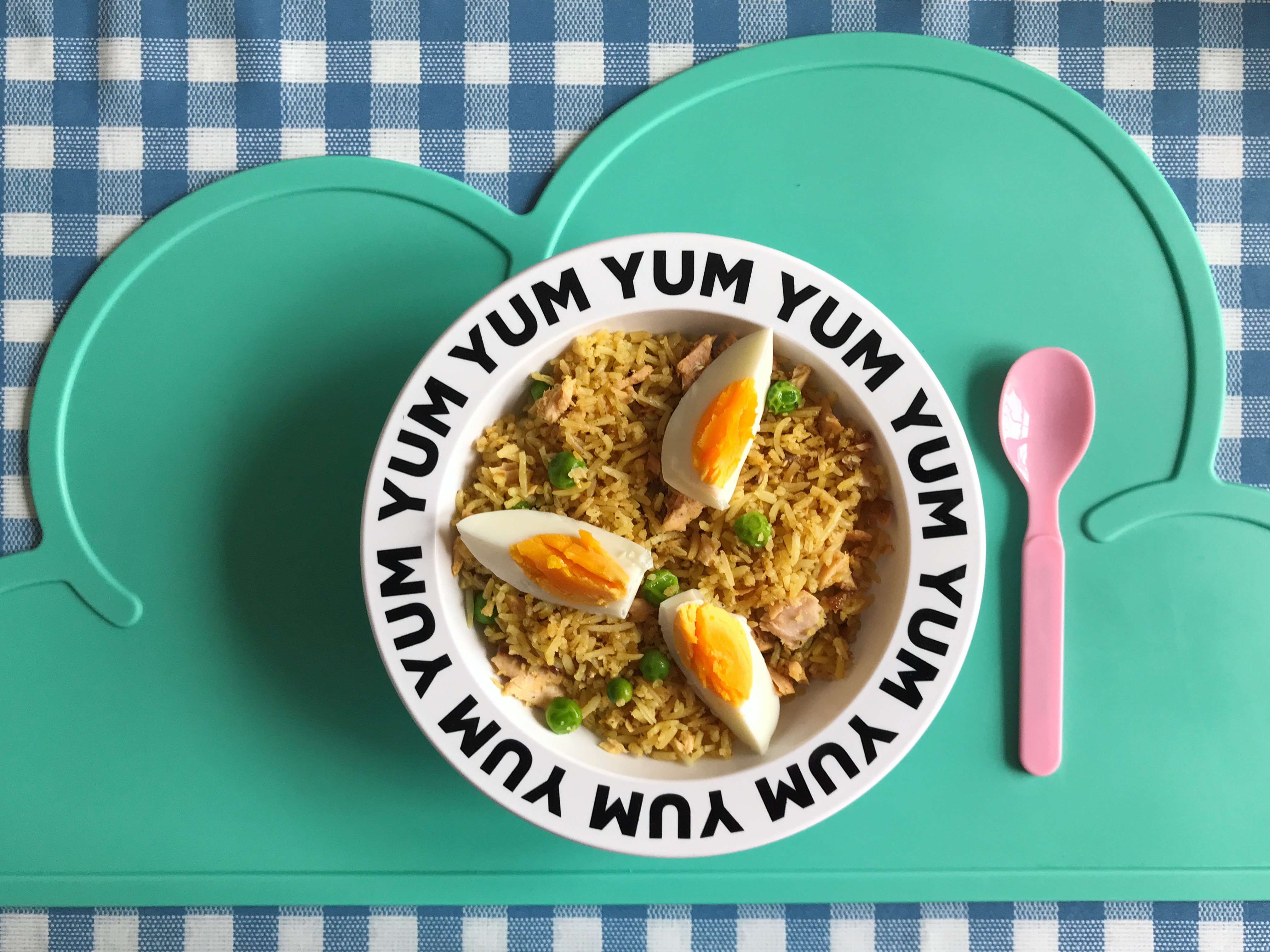 Ingredients (serves 4)
4 eggs
200g basmati rice (weight uncooked)
2 large salmon fillets (approx. 300g)
a handful of shallots (approx. 70g)
2 cloves of garlic
1 Tbsp mild curry powder
a pinch of turmeric (optional)
150g frozen peas
vegetable oil
salt & pepper
finely chopped flat leaf parsley to serve (optional)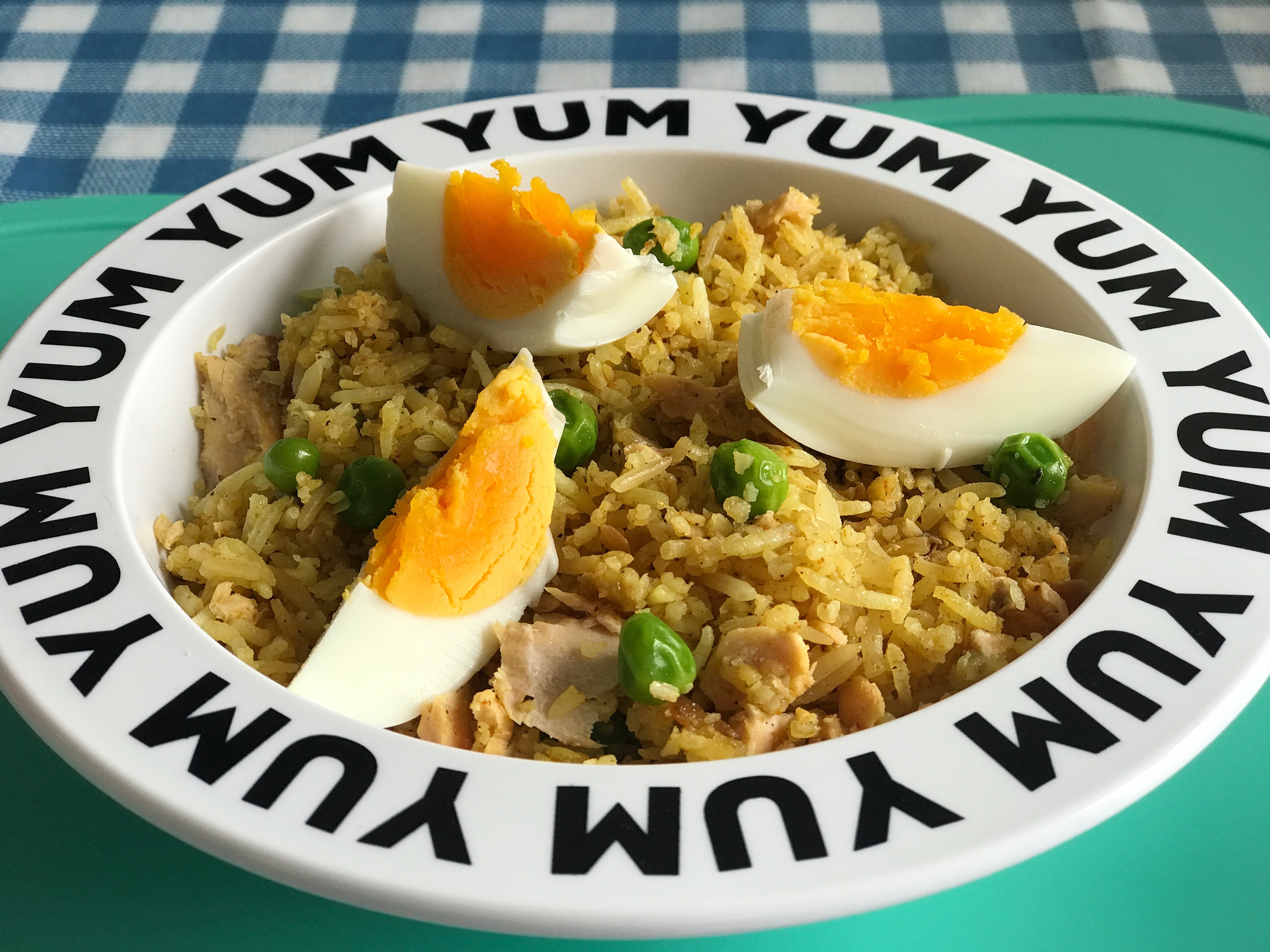 Directions
Boil the eggs for 10 minutes, then shock under cold running water and set aside.
Cook the rice and set aside (we always use a rice cooker, so if you don't have one just follow the packet instructions for how to cook).
Bring a saucepan of water to boil, turn down to a medium heat and add the salmon, gently poaching it until cooked through. This will take between 5 and 10 minutes, depending how thick your fillets are. Drain and set aside.
Peel and chop the shallots, then toss with some vegetable oil in a large frying pan over a medium heat until they start to go translucent. This can take around 5 minutes or more.
Peel and crush the garlic cloves and add to the pan. Cook for another minute or so – be careful as garlic tends to burn quite quickly.
To assemble everything, add the rice to the pan with the shallots and garlic, along with the curry powder and mix everything together until it's all a nice yellowy colour. You can add a pinch of turmeric for some extra colour, though I never add more than that as my kids don't like the strong flavour of it. Remove any skin from the salmon fillets and flake the salmon in to the pan, then add the peas. Heat everything through – by the time the peas are done, the rest should be heated well through too. Season with salt and pepper.
To serve, peel the eggs and cut in to quarters, then top each portion of kedgeree with a few pieces. You can also add some chopped parsley on top if your kids like it – mine sometimes do and sometimes don't depending on what mood they are in.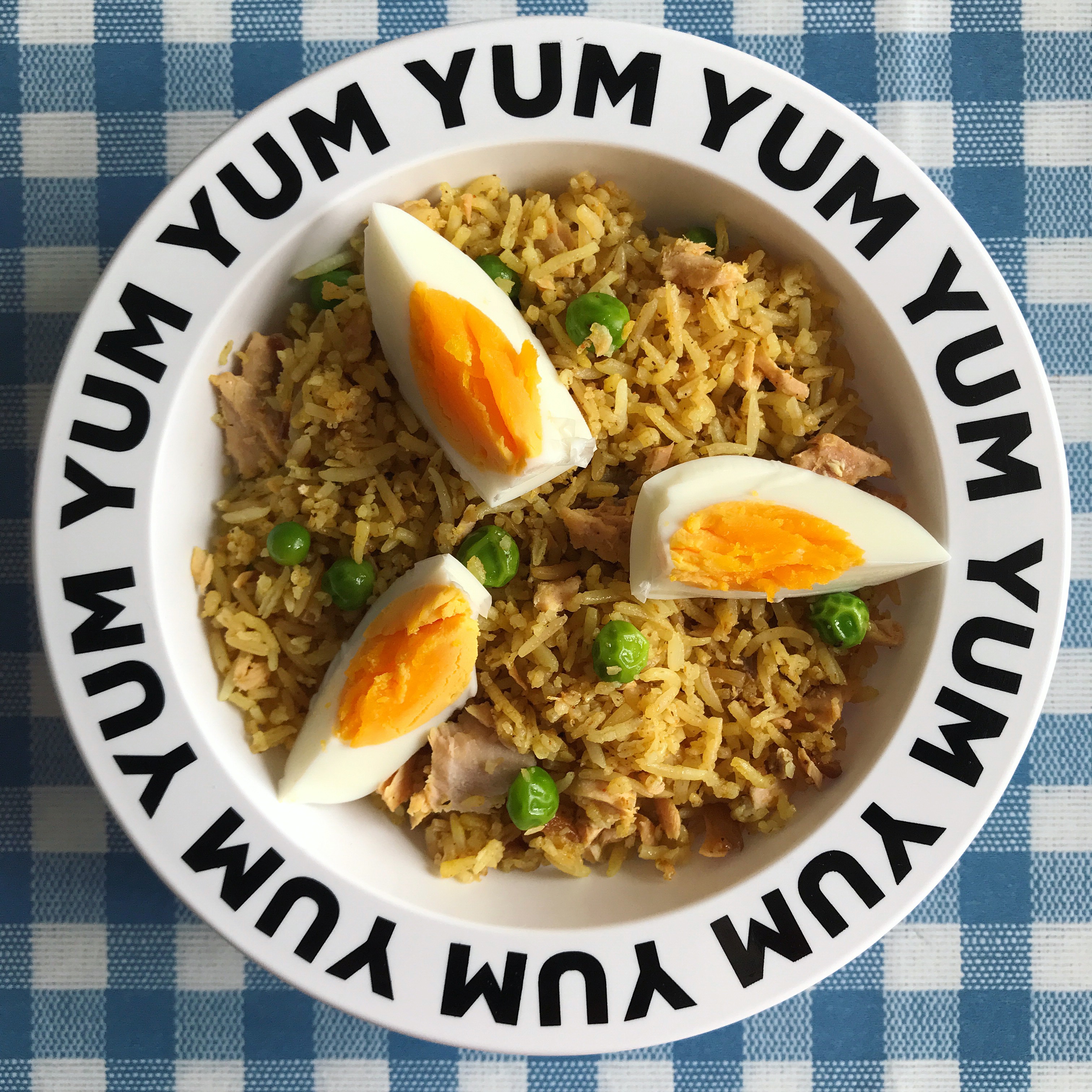 Note: This is a meal that is easy to prep ahead for and then quick to assemble on the night. I always have a packet of peas in the freezer and I almost always have hard boiled eggs in the fridge as my youngest is obsessed with eating them, so I boil boxes of them at a time. And if we are cooking another meal with rice I'll cook some extra portions. So with the peas, eggs and rice sorted in advance, I just need to poach the salmon and while that is cooking away I can get started on the shallots and garlic, so in next to no time I'm ready to assemble. If you are using food you have prepared in advance, please make sure it is reheated to be piping hot to avoid any food poisoning. Don't be tempted to just heat it to luke warm, you can always let it cool down again if it's too hot for your kids!