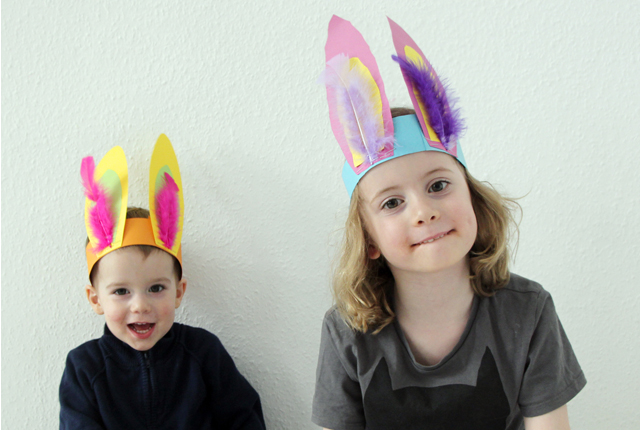 Easy-Peasy Bunny Ears
The countdown is on! Only a week to go until Maundy Thursday, and the start to the Easter weekend. So, before taking a short blogging break over the Easter holidays, to spend some quality time with my kids, I had to of course share a couple of Easter related posts with you – starting with a fun and easy-peasy DIY.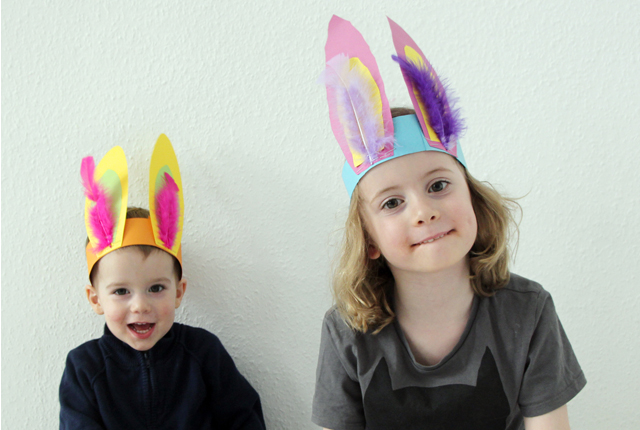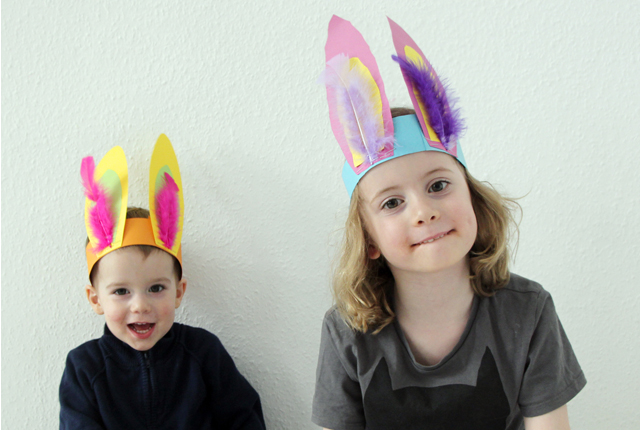 Last year around Easter, my big boy and I went to an Easter family event at one of our local Berlin museums. Amongst other things, we made some colourful, feathered bunny ears, which we recently rediscovered during a big tidy up. No sooner found, than he was jumping around the house with them, putting on his best bunny face (see above) – and, as to be expected, his little brother wanted some bunny ears too!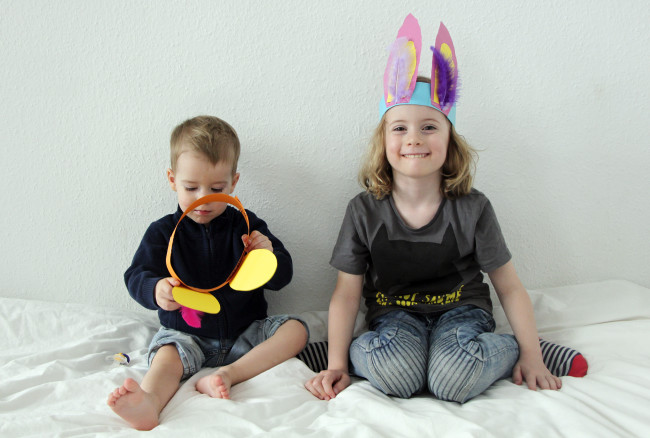 So, taking the ears from last year as guidance, I constructed another set to restore some peace to our household (haha, yes, there's never really much peace, but at least they stopped fighting about the ears, lol). Of course, I documented everything along the way, so that I could share it as a little tutorial here with you!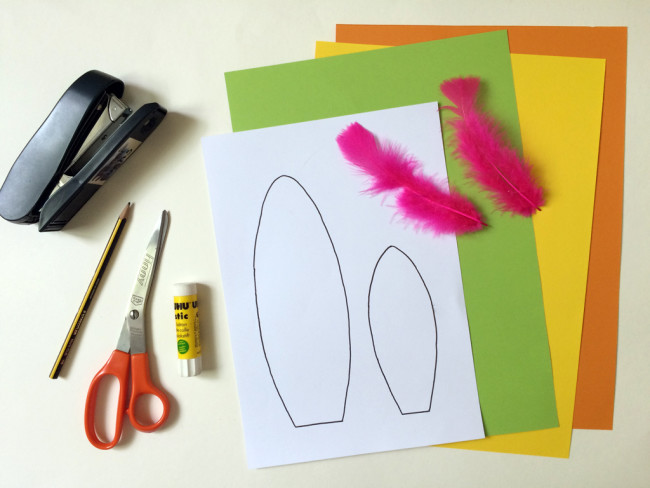 Here's what you'll need:
Three A3 sheets of thick craft paper or card in contrasting colours
The bunny ear template (see below)
Two coloured feathers
A pencil
Scissors
Glue
A stapler
>> download bunny ear template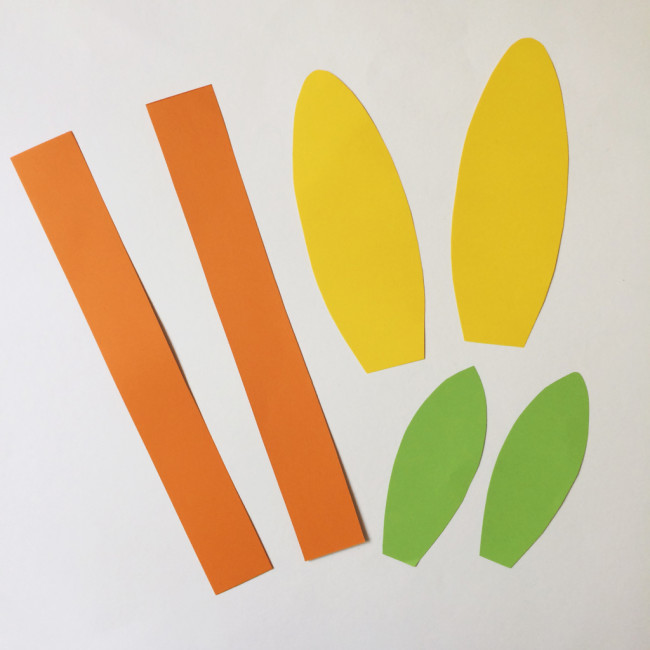 Step 1: Cut out the templates, then cut two each of the large and small ear shapes, as well as a couple of strips about 4-5cm wide.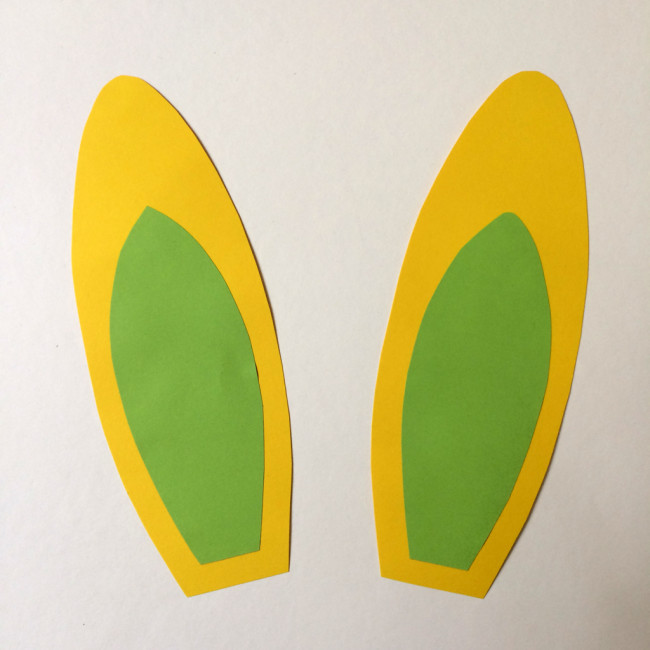 Step 2: Glue the smaller ear shapes on to the larger ones.
Step 3: Staple the strips of card to together, then staple them in to a ring to fit the circumference of the child's (or your?) head.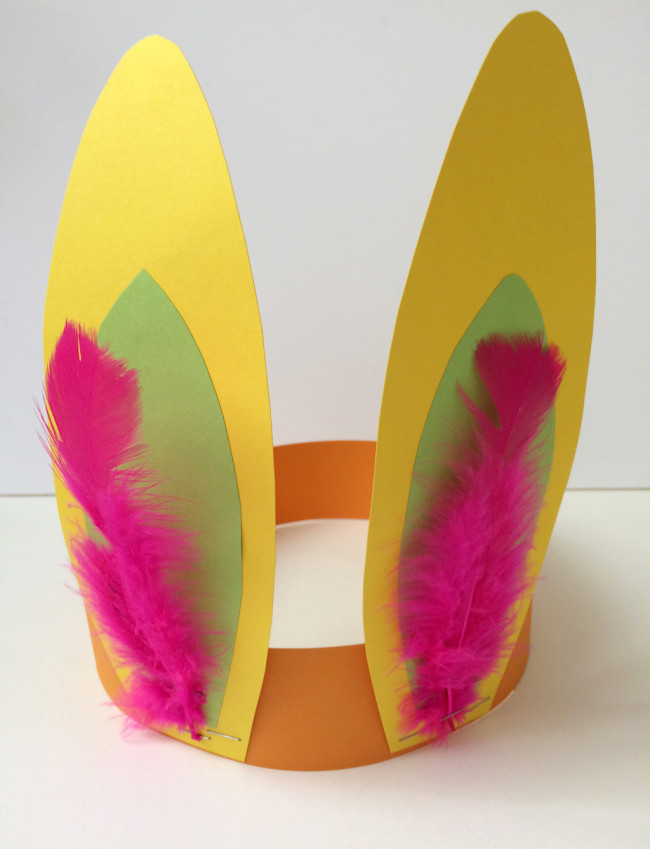 Step 4: Holding the feather in place, staple the feather and an on to the ring of card – I put one staple in the bottom of then feather, then another about 2cm above that, as well as two extra staples either side of the bottom of the ear. Try on the ring of card, figure out where you want to position the second ear, then staple that in place with the other feather in the same way.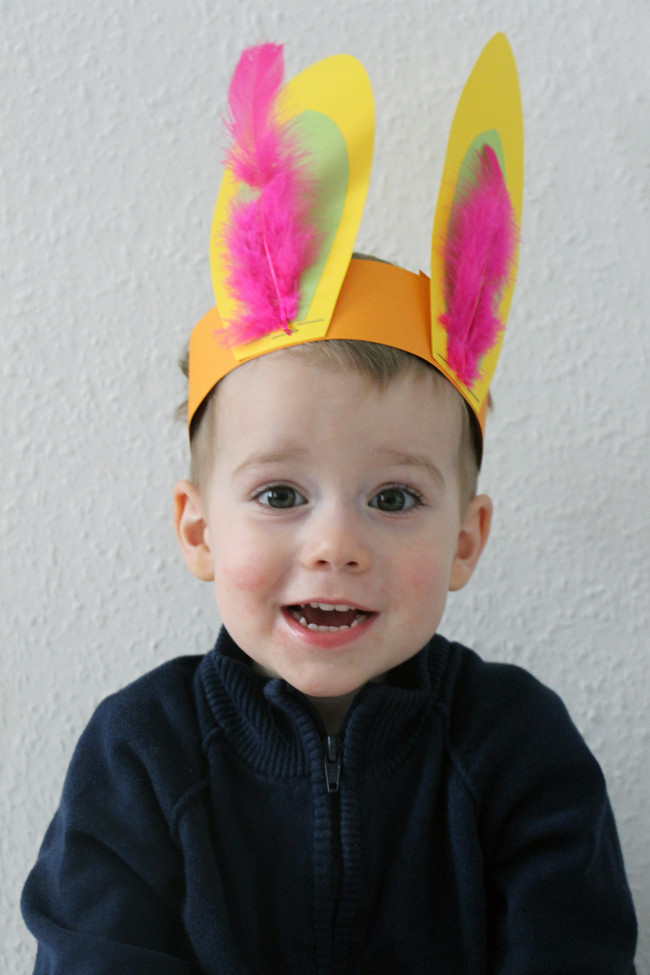 Voila! One very ecstatic bunny!
And here's the other bunny, showing off the ears he made last year.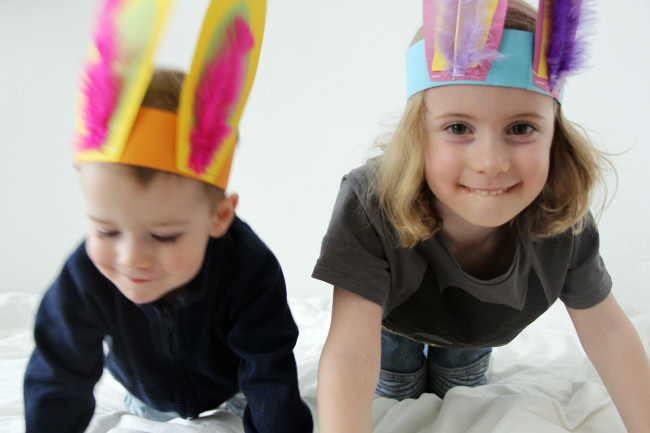 And here's two very over excited jumping bunnies coming right at me…
If you make some bunny ears of your own, I would love to see photos! You can find me on Instagram, Twitter and Facebook if you want to share any pics.