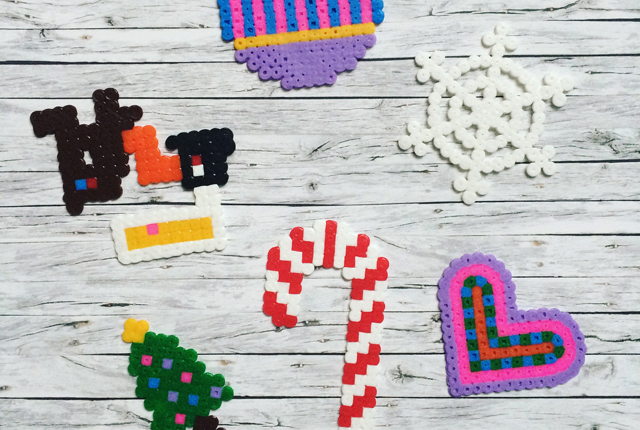 Christmas Fun with Fuse Beads
It must be at least over a year, that I've had a big box of fuse beads sitting on my window sill. Untouched. You know, those little plastic beads that you make pictures out of and iron them to fuse together. They were everywhere, so on a whim I bought a box full, and then never did anything with them. Until Oskar-Bear discovered the joy of fuse beads – or 'Bügelperlen, as they call them here (lit. 'ironing beads') – and got really in to them.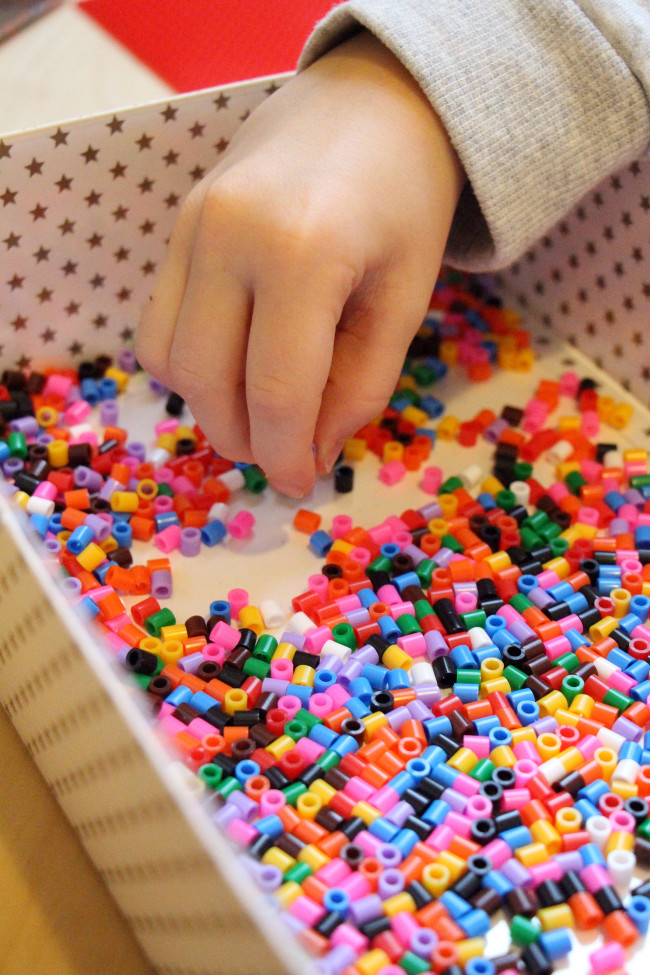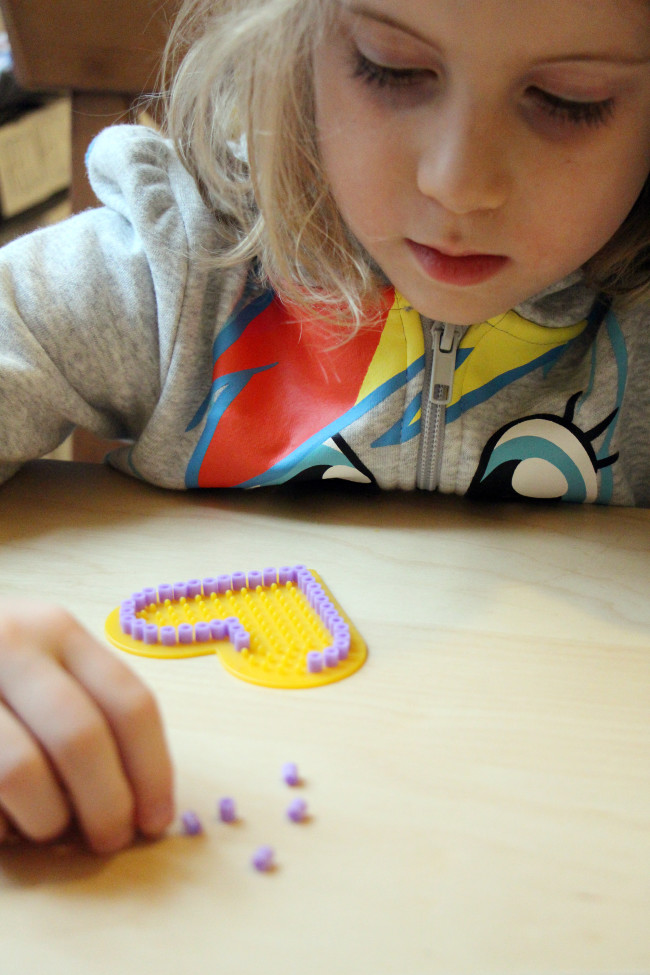 I have to admit, I was amazed. This is the boy who, since he was in the womb, has been on full power all day long. Everyone is constantly flabbergasted where he gets his energy from. He rarely stops of holds still for even 5 minutes. And here he was, spending half an hour at a time or more, calmly concentrating over getting those tiny beads on to the board. He had more patience than I would.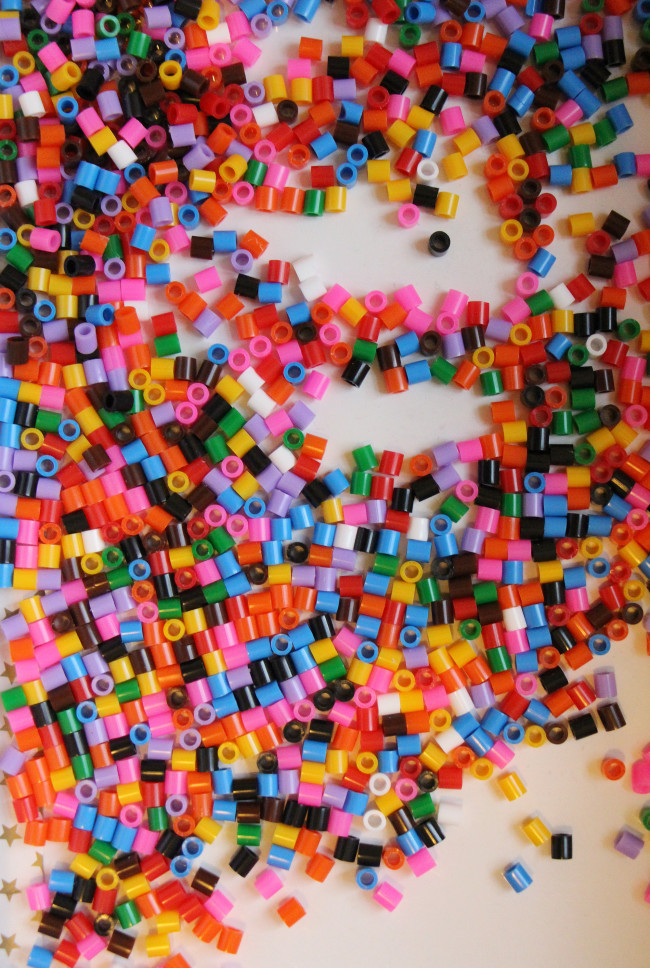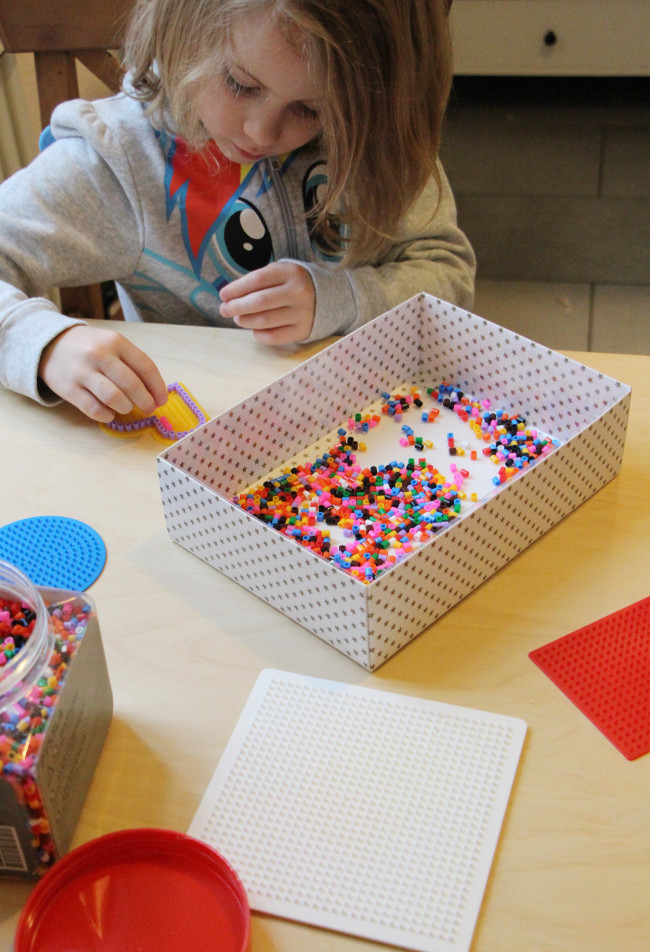 Anyway, he was begging and begging to "do some Bügelperlen" at home, so I said to him, well, you know I have this giant box of them just sitting here…He was over the moon. So when I asked him if there was anything special he wanted to do on the last Advent weekend, he jumped at the chance to do some Christmas inspired beading together. Yes, that's right, together. I wasn't let off the hook. As I said, he had more patience than me., though I still enjoyed it. We'll be threading up some of our results, to add to the Christmas tree.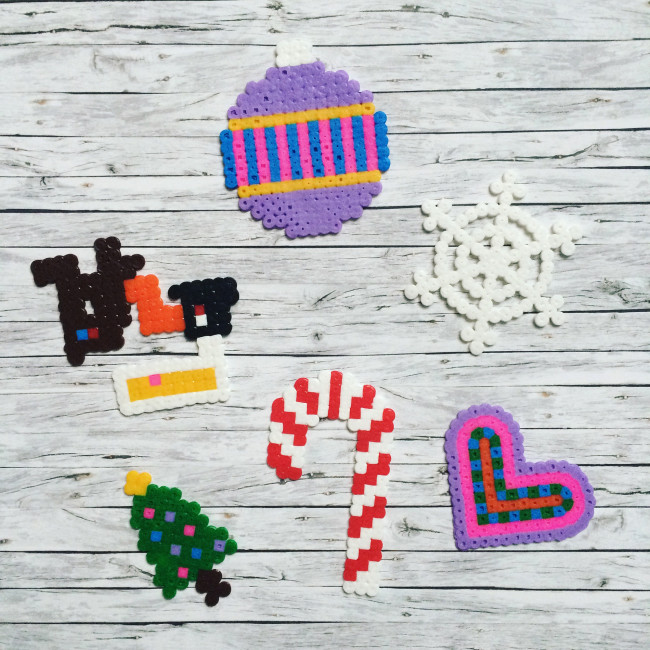 (I made the tree, candy cane and snowflake; Oskar-Bear made the heart and what I have on best authority is a reindeer pulling a sleigh; and together we made the bauble)