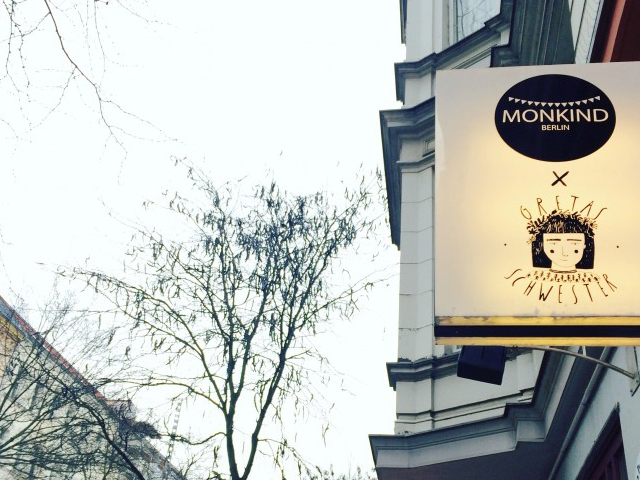 Monkind Berlin x Gretas Schwester Studio Store
The past weekend, Oskar and I attended the opening of a lovely new little studio store in our district of Berlin Schöneberg: Monkind Berlin x Gretas Schwester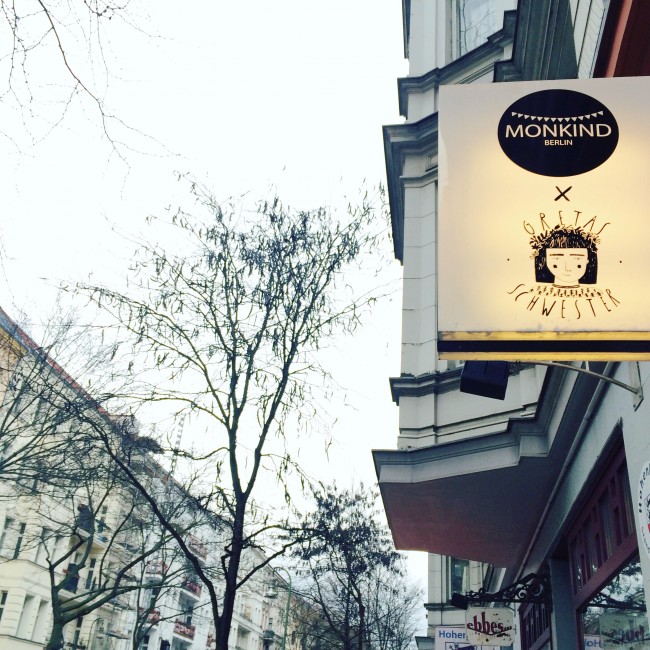 Behind the rather long name, you will find two local Berlin labels. Monkind Berlin is a baby and kid's clothing label, founded by designer Valeria. After several years of running her own label for women's wear, she started sewing clothes for her own children, and thus Monkind was born. All products are hand produced in Berlin. Gretas Schwester was founded two years ago by illustrator and graphic designer Sarah. Her designs are inspired by children's books and nature, and products include stationary, postcards and posters, mugs and children's soft toys. Animals and cacti are among the recurring themes, and Sarah's trademark are her beautiful watercolour illustrations. Where the two labels cross over, Monkind Berlin produces some of their children's wear from fabrics printed with Gretas Schwester's designs – a match made in Heaven.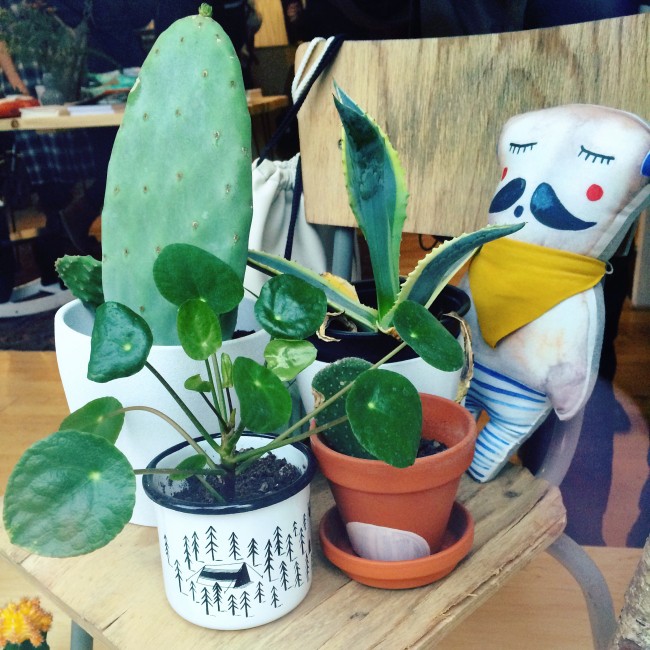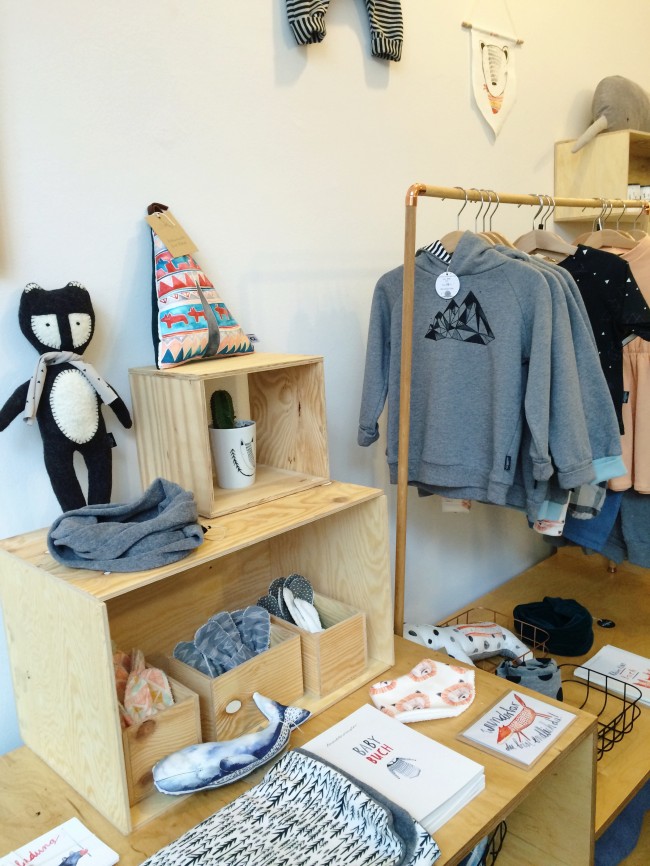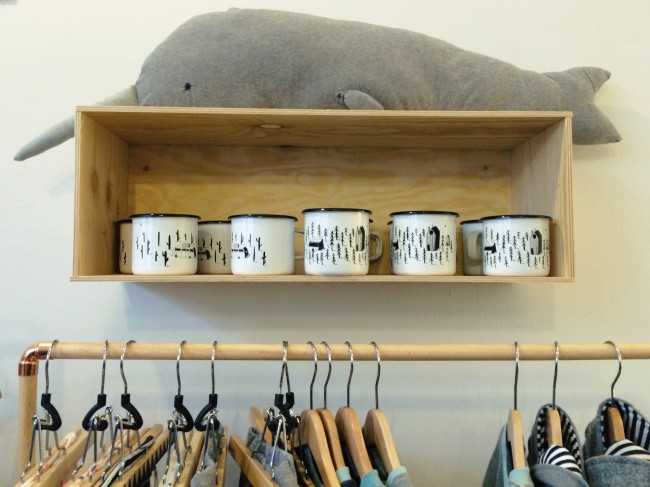 So, since Saturday, these two labels share a studio store on Crellestraße in Berlin, Schöneberg, where they will be producing and selling their wares on site. For its opening, the store was rewarded with a full house. Guests and customers were greeted with drinks and a buffet bursting with cakes and other goodies. For the children, there was a table set up for drawing and colouring, and – very popular with everyone – a corner for making flower wreaths and crowns from sweet smelling broom and eucalyptus.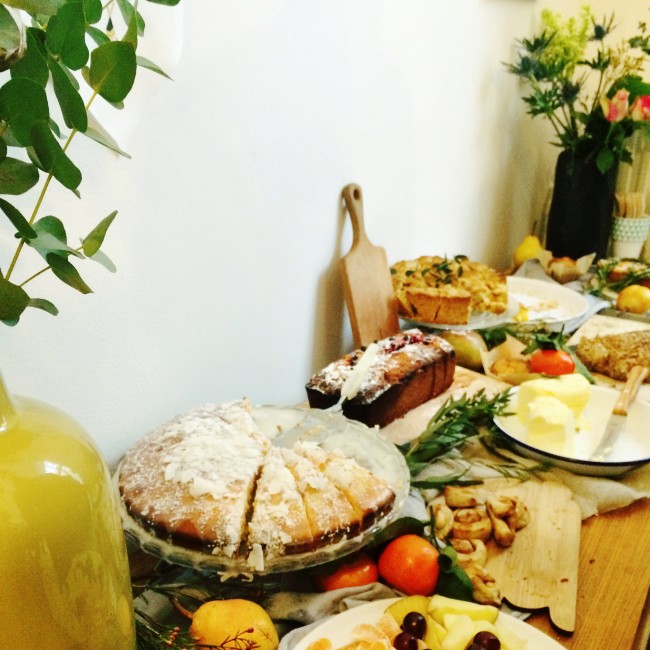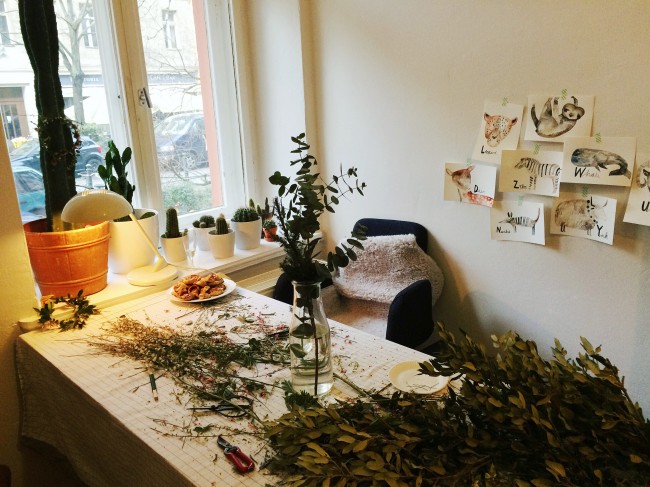 My little flower lover of course wanted to make one. It was a bit fiddly, so I ended up being the one to bind it all together, but he was definitely the creative director, choosing all the plants and flowers, handing them to me in the order he wanted them, and making sure I always had the next piece of wire to hand. And doesn't he suit it beautifully! I love his love of flowers. And his free spirit.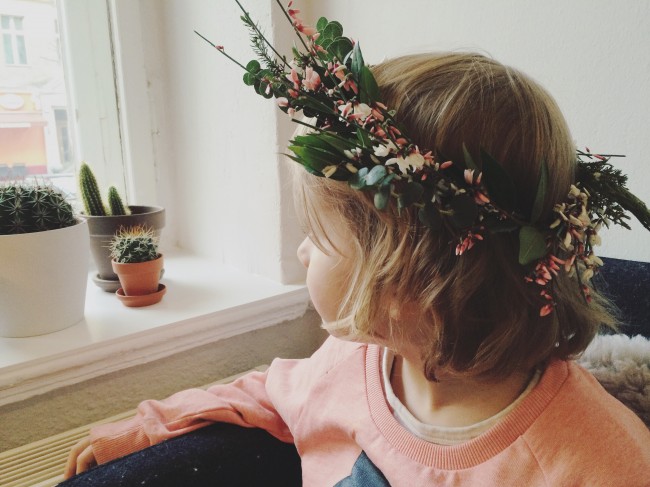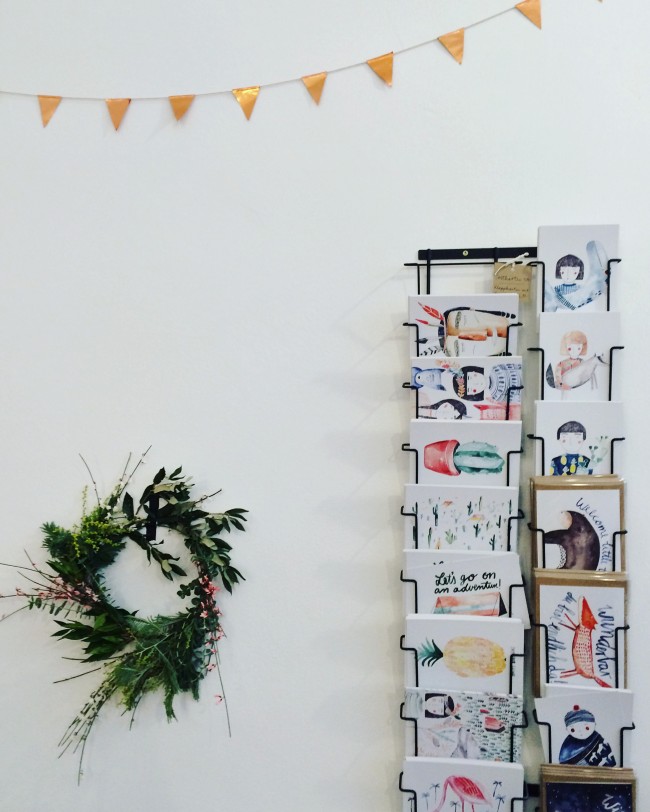 If you are looking for good quality, sustainable children's clothes and toys – the labels use organic cotton and recycled paper for their products – and want to support local labels, then you should definitely check out the Monkind Berlin x Gretas Schwester studio store, whether you live in Berlin or are passing through and looking for an alternative local gift to take home. We already had a few things from both labels at home – which considering they are all hand made are very reasonably priced – but we were seduced by Sarah's beautifully illustrated animal ABC posters, so have now added one of those to the playroom decor after this weekend.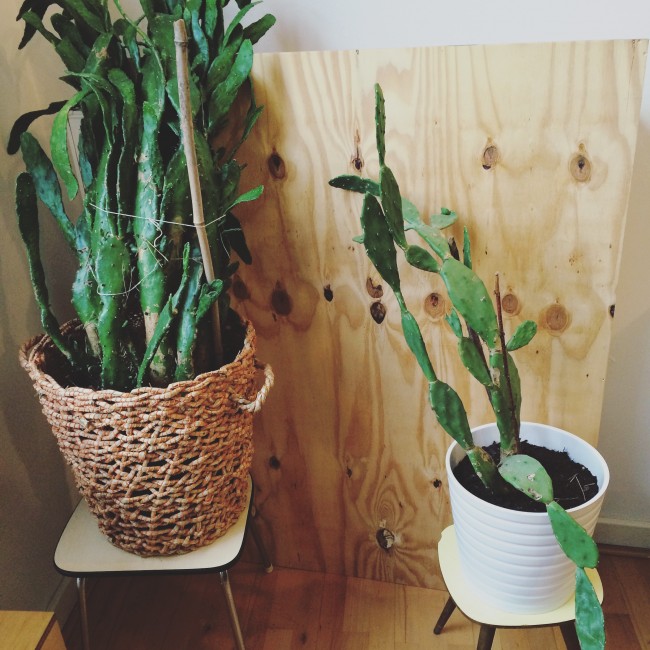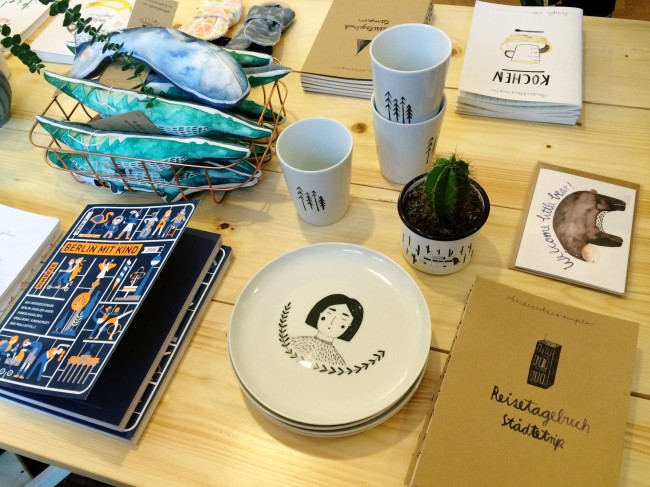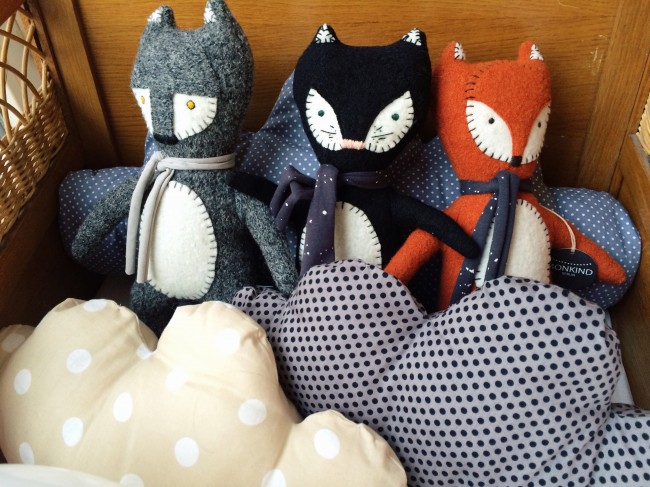 You can find Monkind Berlin x Gretas Schwester at Crellestraße 3/4, 10827 Berlin. Opening times are Mondays – Fridays, 10am – 6pm, and Saturdays 11am – 4pm. And if you can't make it to Berlin, you can also find both Monkind Berlin and Gretas Schwester products online.