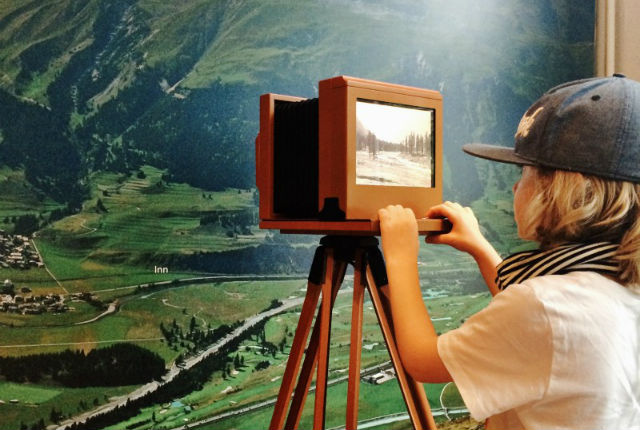 X Marks the Spot – The Röntgen Museum
Happy Museum Monday! Many museums around the world are closed right now, due to the ongoing Coronavirus pandemic, which means no new museum visits for a while. BUT I still have a few in my archives to share with you for a bit of armchair travelling, and perhaps something to look forward to including in in your future travels. This week, I wanted to share one of my favourite museums in Germany with you: the Deutsches Röntgen Museum in the little town of Lennep in western Germany, home to the history of X-ray.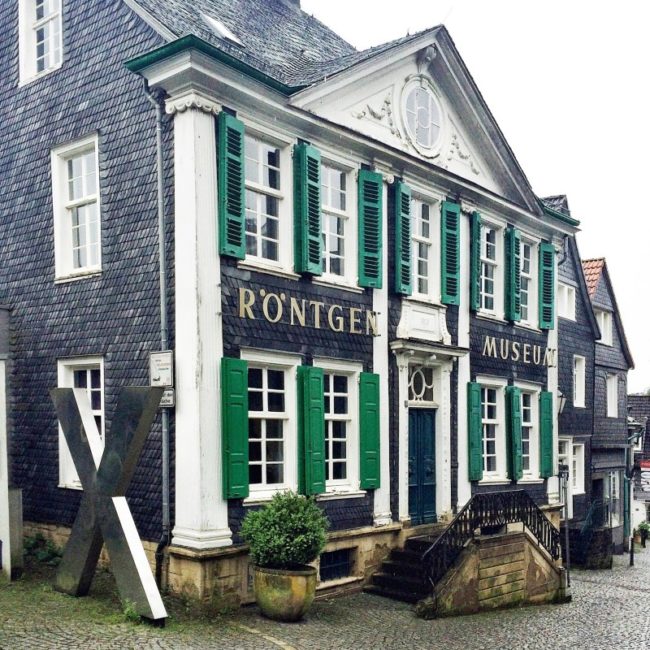 The Röntgen Museum is what I would definitely classify as a 'hidden gem'. I love this museum because the exhibition is lovingly designed, there are some fun interactive and hands-on elements, and, last but not least, the topic is very interesting. Yes, if you thought a museum about the history of x-rays and their inventor can't be very interesting, think again! We last visited a couple of years ago, when the boys were 2 and 6, and our older boy especially really loved it.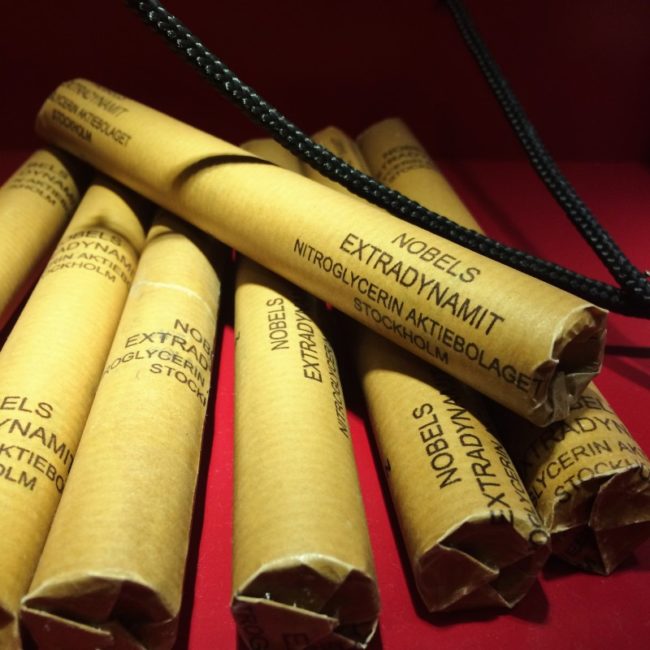 A large part of the museum is dedicated to Wilhelm Conrad Röntgen himself, the German engineer and physicist famous for discovering X-rays  (or Röntgen rays, as they are known in Germany) – an achievement that earned him the first Nobel Prize in Physics in 1901. You can learn about the history of the Nobel prize and give your own acceptance speech at the podium lectern to a big round of applause!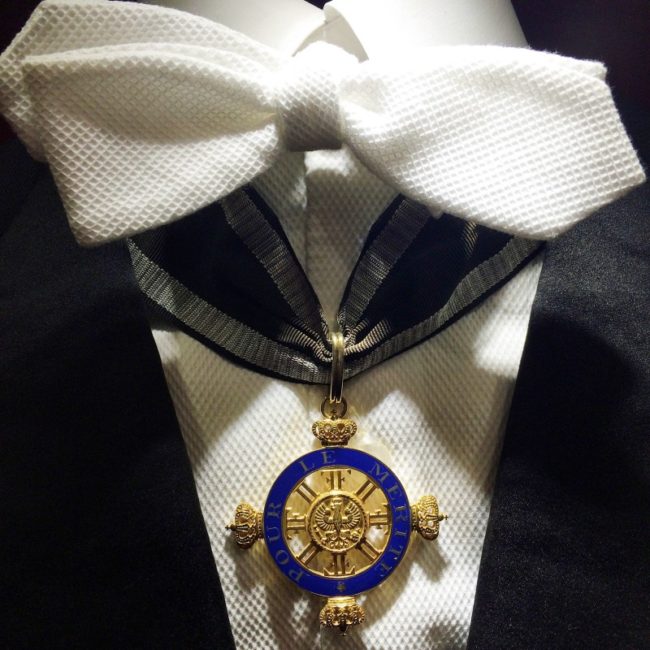 Another exhibit focuses on Röntgen's relationship with the Swiss alps, which were a source of inspiration to him. He was an enthusiastic amateur photographer, and a panorama stretched around the room shows the vantage points from which he took his pictures which you can view via a model of his camera.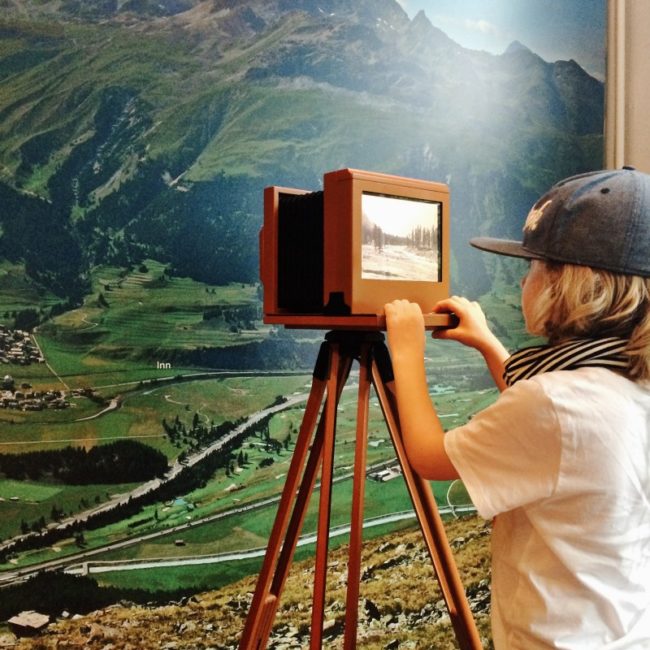 There's also a replica set up of a lab and of Röntgen's original experiment, where you learn about the circumstances surrounding the discovery, including how x-rays are generated and why they were given that name (x being the mathematical symbol for the unknown). The boys were very impressed by the x-ray simulator.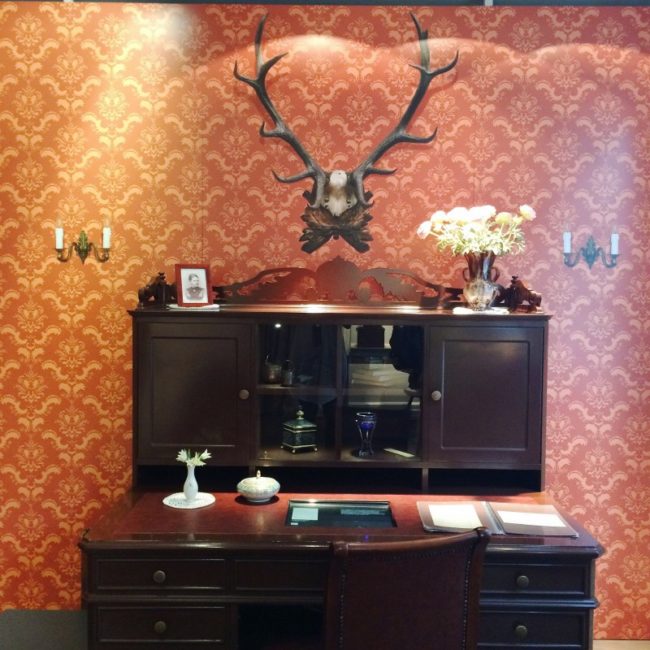 To round off the story of Röntgen's life, you get to explore a replica of his study, including a calendar with key events from his life, and objects to discover behind doors of his bookshelf. Anyone listening to the audio guide gets a little extra reward, as the anecdote that his wife left daily chocolates for her  husband, is followed by the invitation to "help yourself!" – cautiously lifting the lid of the box on the desk we were pleasantly surprised to discover there were albeit no chocolate, but sweeties inside! The study was a big hit particularly with out youngest, who was 2 at the time and enjoyed all the flaps, doors and drawers to open and close.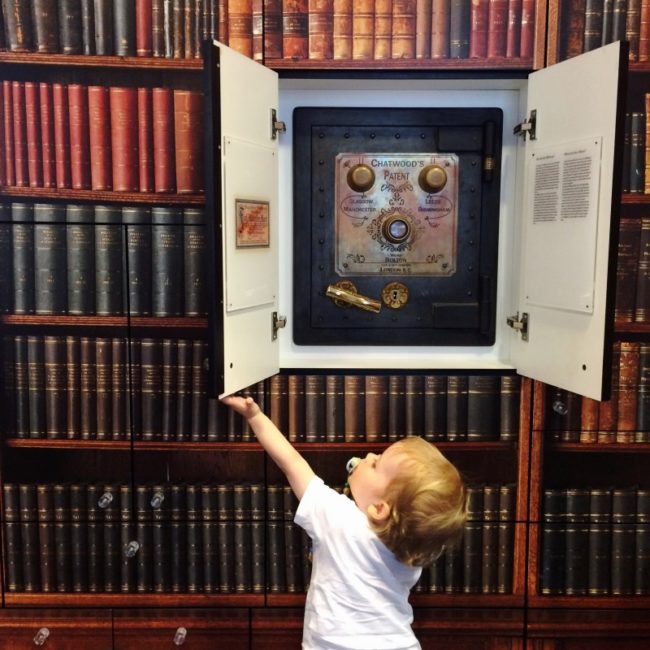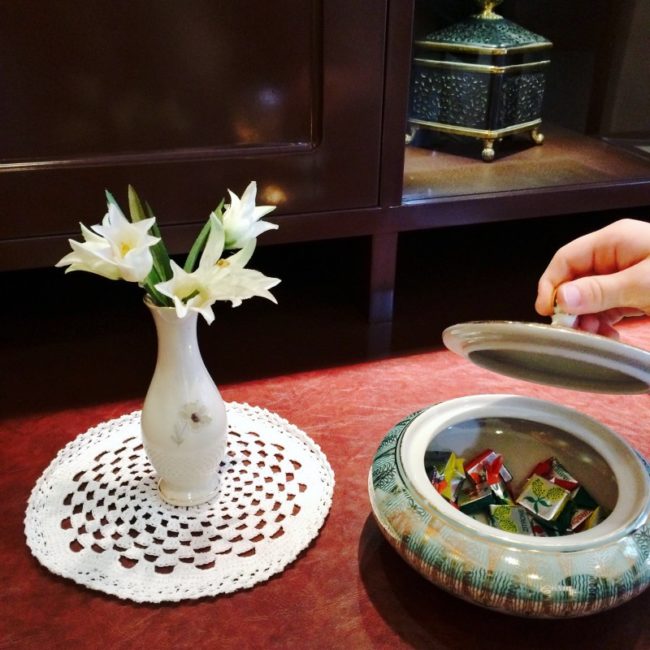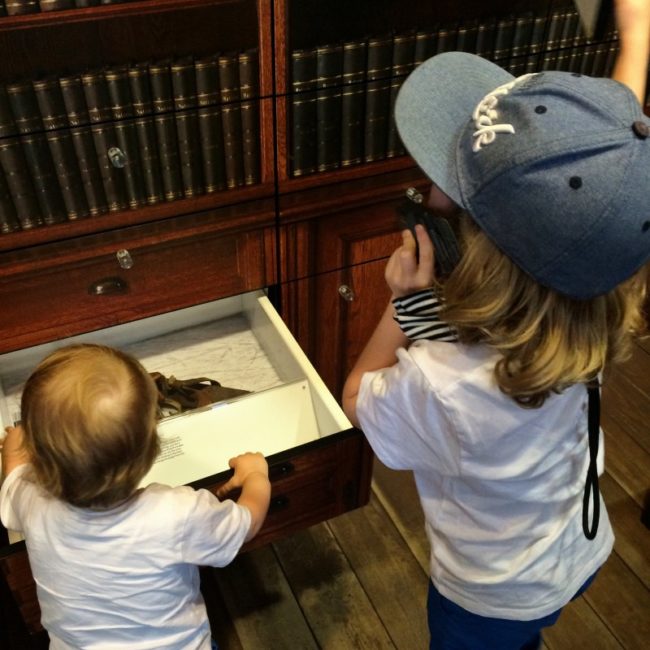 The rest of the museum is dedicated to the principles, development, research and uses of X-rays, including rotating temporary and special exhibits which address modern application possibilities. We learned that in the pioneer period, X-ray machines for example became popular fairground attractions or were used in shoe shops to help with fitting shoes, when people were still oblivious to the dangers of overexposure. Video films showed X-rays of people and animals, and there was a recreated treatment room with anatomy displays and X-ray photographs you could examine on a light box.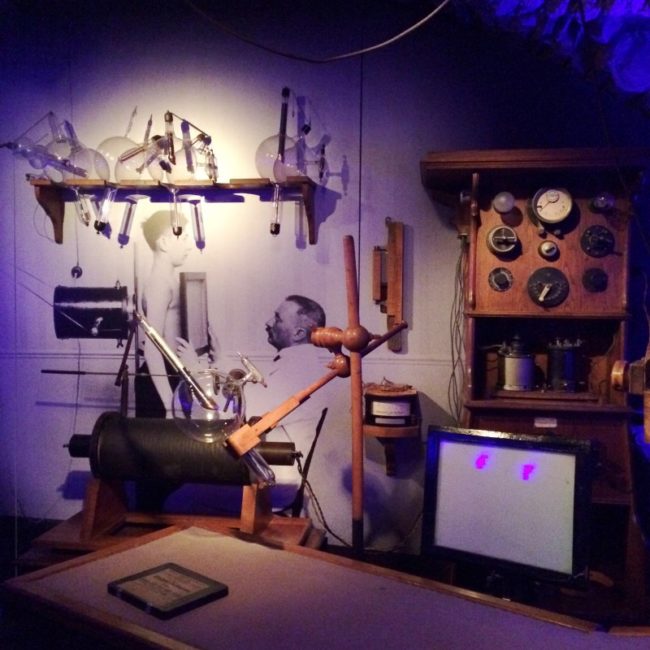 In a reconstructed field hospital we learned about how X-rays are used in war situations – the boys were particularly fascinated by the collection of glass eyes! Other settings, including a dentist surgery, showed how X-rays are used for therapy and other medical purposes. There was also a very interesting section at the end about the use of X-rays in studying mummies or identifying fakes from original paintings in the art world, though I can't remember if that was part of the permanent display or a temporary exhibition.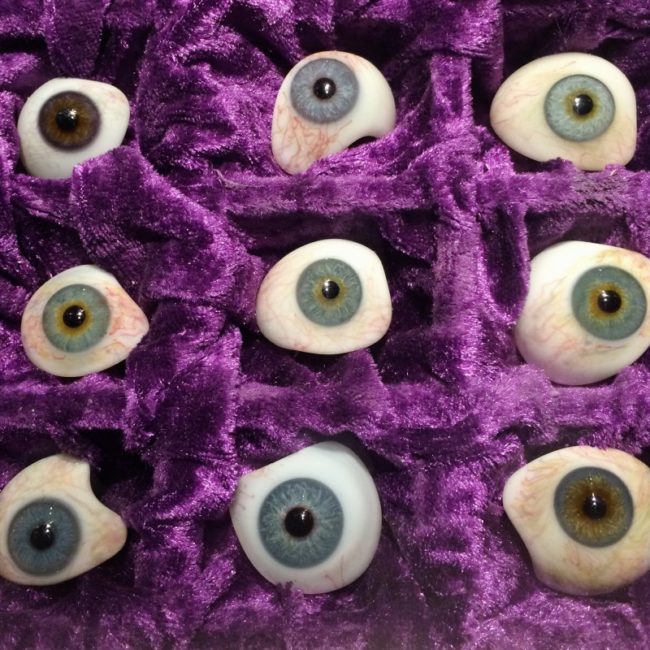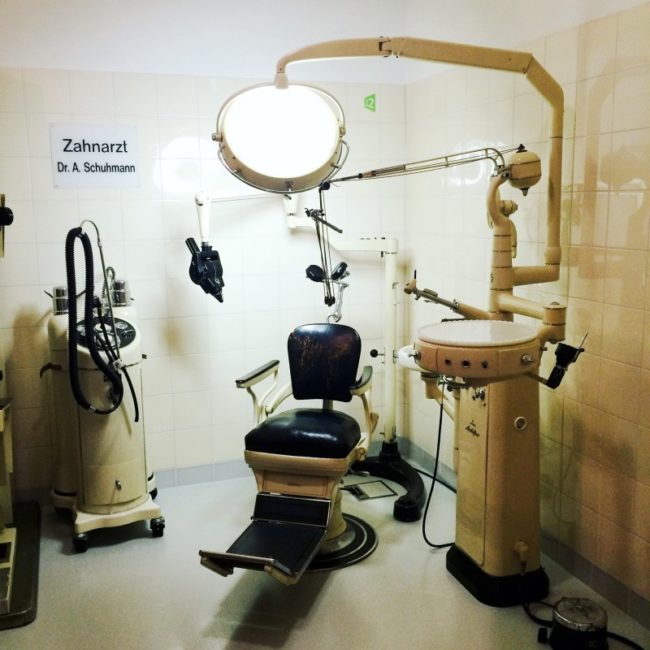 We ended up spending well over an hour at the museum – it was interesting, engaging, interactive and time just flew by. We listened to the free kids audio guide, which features two cute mice who 'live' at the museum and tell the children about what they are seeing. Including where to find the hidden sweeties! We also picked up a little puzzle trail for 50 cents at the info desk, and solved some of the puzzles and questions as we went round. Unfortunately the kids audio guide and trail were only available in German (though that might have changed since we were last there?) but the adult audio guide, which was also free, was available in English, so maybe suitable for older children who don't speak German.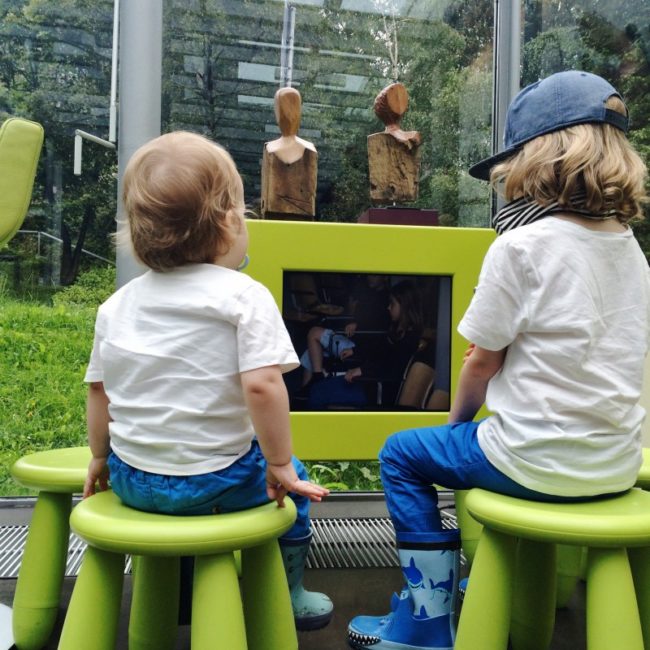 I wasn't sure, at age 6, how much our eldest would understand the exhibition content, but he was talking about 'looking through people' for the rest of the day and a few days afterwards, and describing to grandmother – who hadn't come with us – all the things he had seen. So I'd say 5+ is probably a good age. Up to date opening times and admission prices can be found – in English! – on the museum website.