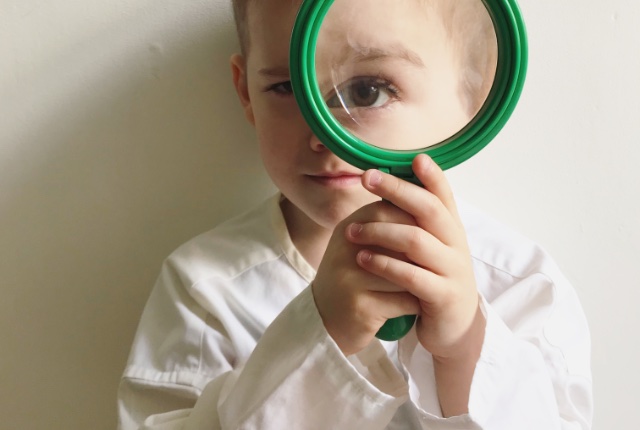 A Basic Kit for Little Scientists
Hey everyone, I hope you've been enjoying the summer camp so far. There's no new summer camp tutorial today, as I've factored in Wednesdays as a bit of a buffer for myself, but in light of our first science session tomorrow, I wanted to share a couple of tips on how to make your little ones feel more like real scientists. My 9 year old has always been moderately interested in science, but my 5 year old is turning in to a real science geek. He loves non-fiction science books (or "books about facts" as he calls them), and watching science programmes. Last year at the Edinburgh Science Festival he was truly in his element, and it was him saying he wanted to do science experiments in the summer holidays that gave me the idea to include them here on the blog.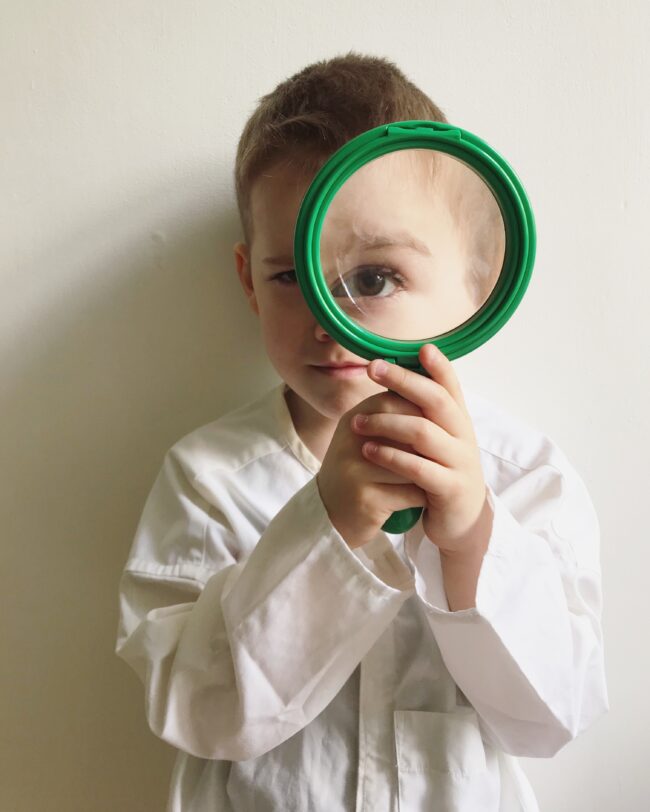 The point of the experiments I have chosen, is that you can easily do them at home without any special equipment or materials, but to make it a little bit more exciting for him, I've pulled together a mini 'scientist kit'. First of all, a lab coat. There's no need to go out and spend money on this. Years ago, I up-cycled one of my husband's old white shirts in to a doctor's coat for my eldest. Without the red cross, it doubles up brilliantly as a scientist's lab coat and fits my youngest perfectly. If you know your way around a sewing machine, just follow my previous tutorial to make your own (or maybe you have a sewing friend or relative who could alter an old shirt for you).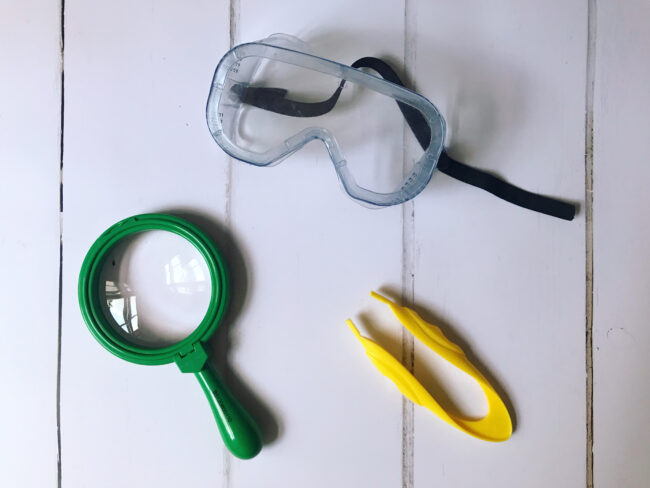 The other thing we added, was a pair of safety googles. You don't really need one for any of the experiments we will be doing, but it makes him feel the part. You can buy children's safety googles online from Amazon (affiliate link). And the final things in our mini scientist kit, are a magnifying glass and some tweezers. We bought these in a set a couple of years ago for exploring nature, and we have repurposed them for our science experiments.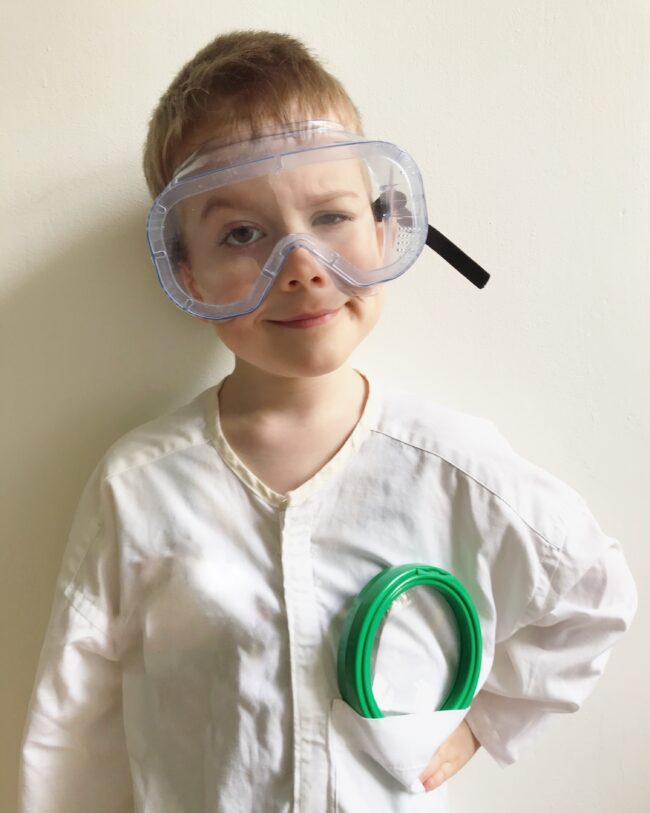 The magnifying glass is great for looking at the experiments up close, and the tweezers have been useful for some experiments that involve dropping things in to jars. You could just use your hands of course, as all materials are safe to touch, but it's more fun this way. Both the magnifying glass and tweezers are nice and chunky for little hands, and the set is also available online from Amazon (affiliate link).
So that was our very basic kit for little scientists, I hope you found it useful. See you tomorrow for some science!
[line]
Disclosure: The Amazon links in this post are affiliate links. This means that if you buy anything via these links, I receive a small percentage at no extra cost to you, which helps to keep this blog going. Thank you.gift gift