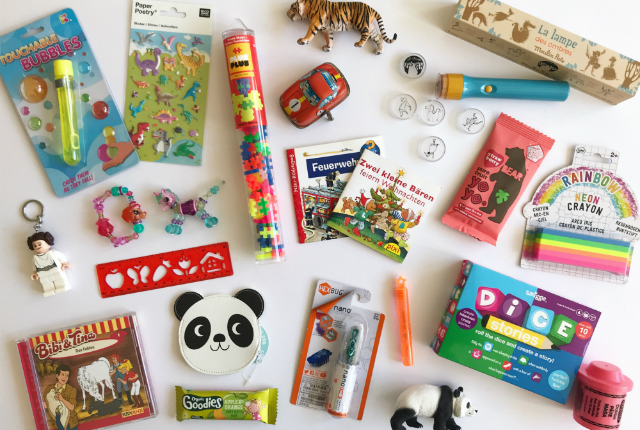 Advent Calendar & Stocking Fillers for Kids Age 4+
With just over ten days to go until 1st December, it's time to get your Advent calendars organised! When I was kid, we always got Advent calendars filled with little gifts each day. My calendar was a cross-stitch sampler with 24 gold rings, hand made by my mum, and each December she would tie 24 little wrapped gifts to it. She kept doing this until I became a mum myself at age 32! Now the same calendar has been passed on to my eldest boy, and she cross-stitched another one for his little brother. Which means it is now my turn to tie 24 little gifts to each calendar every year.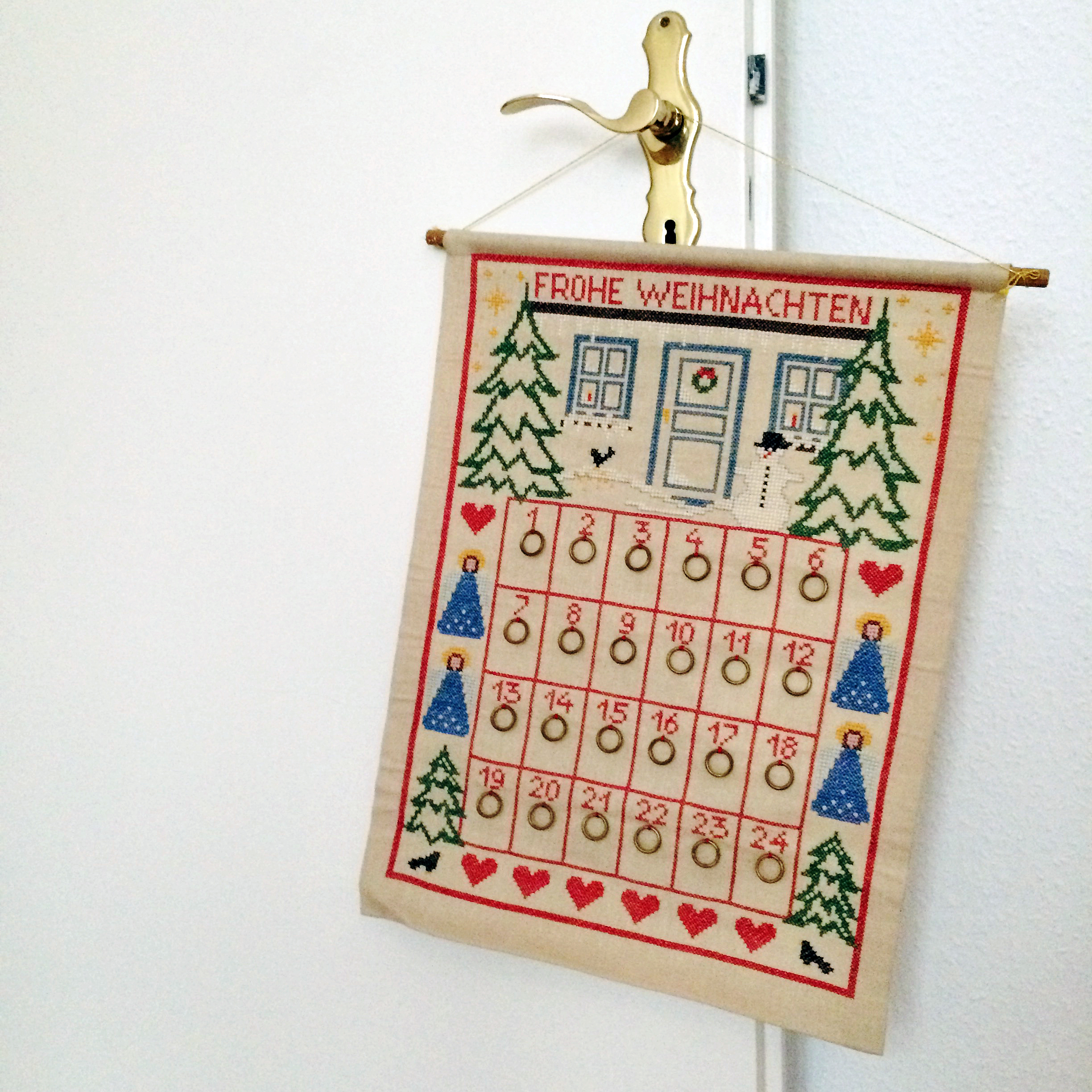 If you are looking for inspiration, here are some of the things I've gathered for my boys this year – they would all make great stocking fillers too (in fact, I've not quite decided which ones I'll be using for the calendars and which ones for the stockings). My boys are 4 and 8, just to give you a rough idea of the age range these would be suitable for.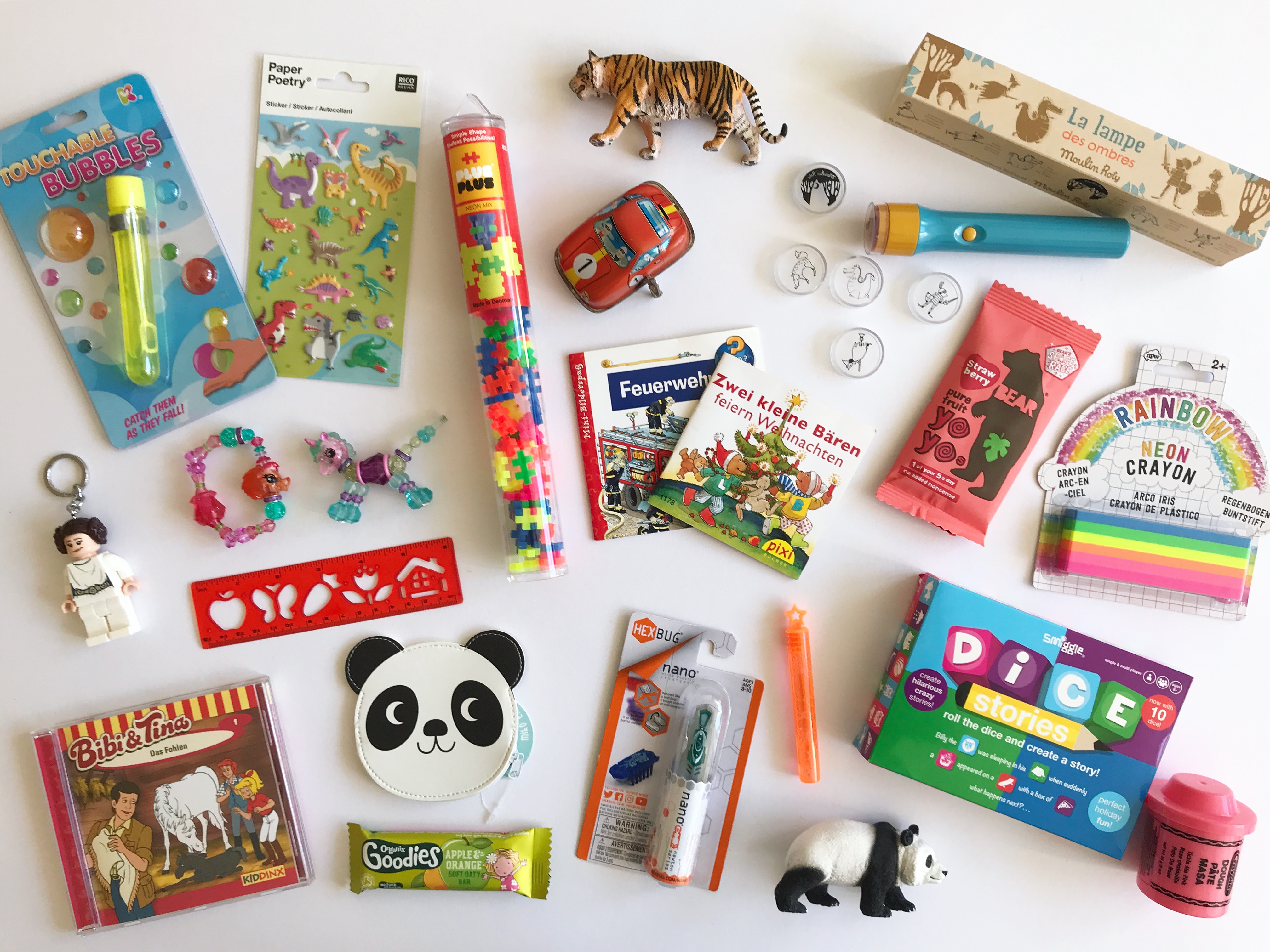 I always try to go for a balance of things that are fun, things that are useful, and of course some sweet treats. I used to do half sweets half other things, but now that we have the Hallowe'en candy too just a few weeks before (which wasn't an issue in Berlin as we didn't go trick or treating there), I only do around a third sweets and I try to include some healthier sweet treats too, such as dried fruit or muesli bars. So, let's take a closer look: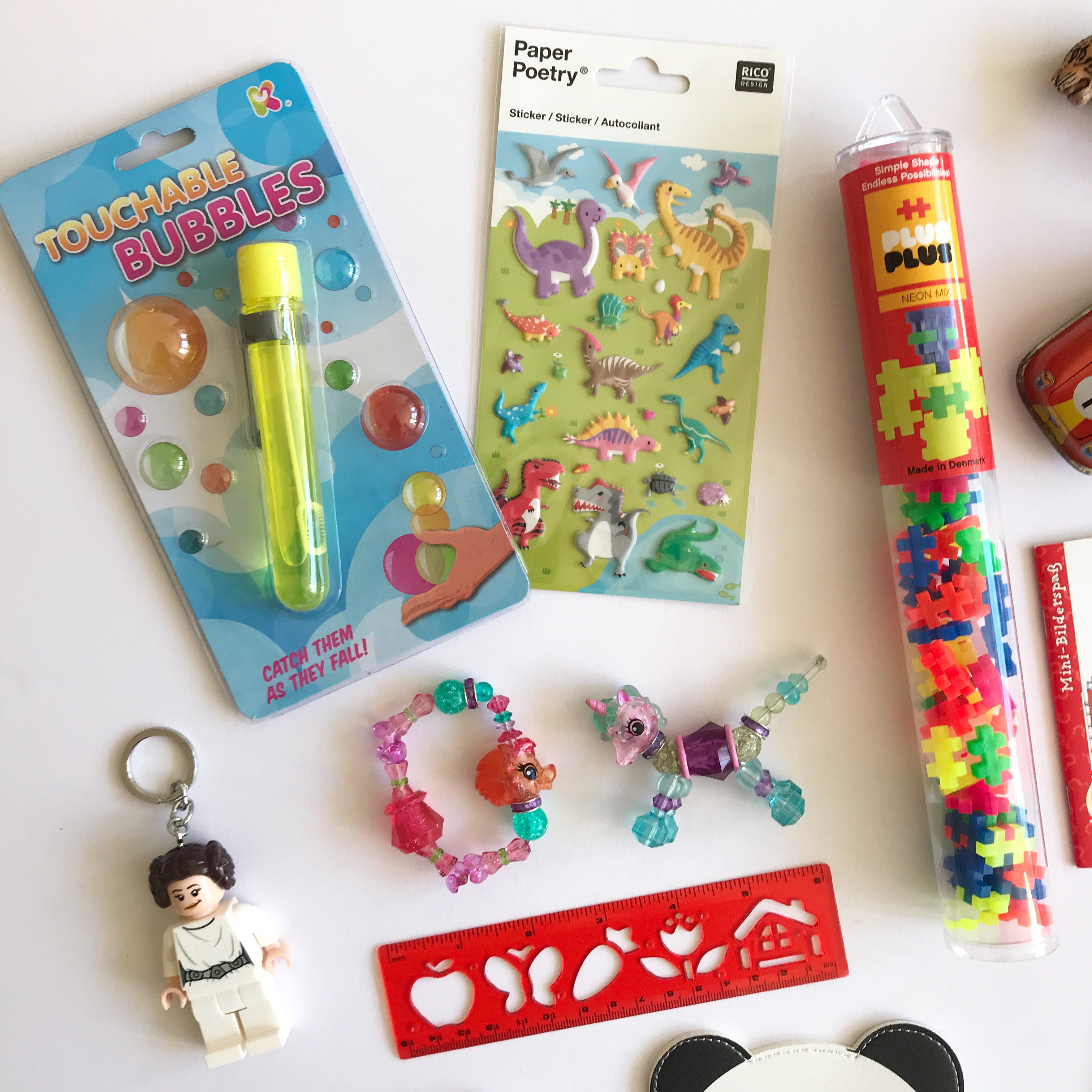 Touchable Bubbles – these sounded like fun, I picked them up at Paperchase.
Stickers are always a bit hit!
PlusPlus bricks – these are brilliant, we discovered them last year at a local toy shop here in Edinburgh. You can build all kinds of things with them, and they come in different coloured sets so a great toy to keep adding to. They cost around £6 for a tube of 100.
A key ring – Oskar loves to collect key rings on his school bag.
Twisty Petz – these are fun little animals that turn in to bracelets. You can also click several of them together to make a necklace. I got to review some of these earlier this year and the boys loved them, so I've got them another one each.
A ruler with shape templates.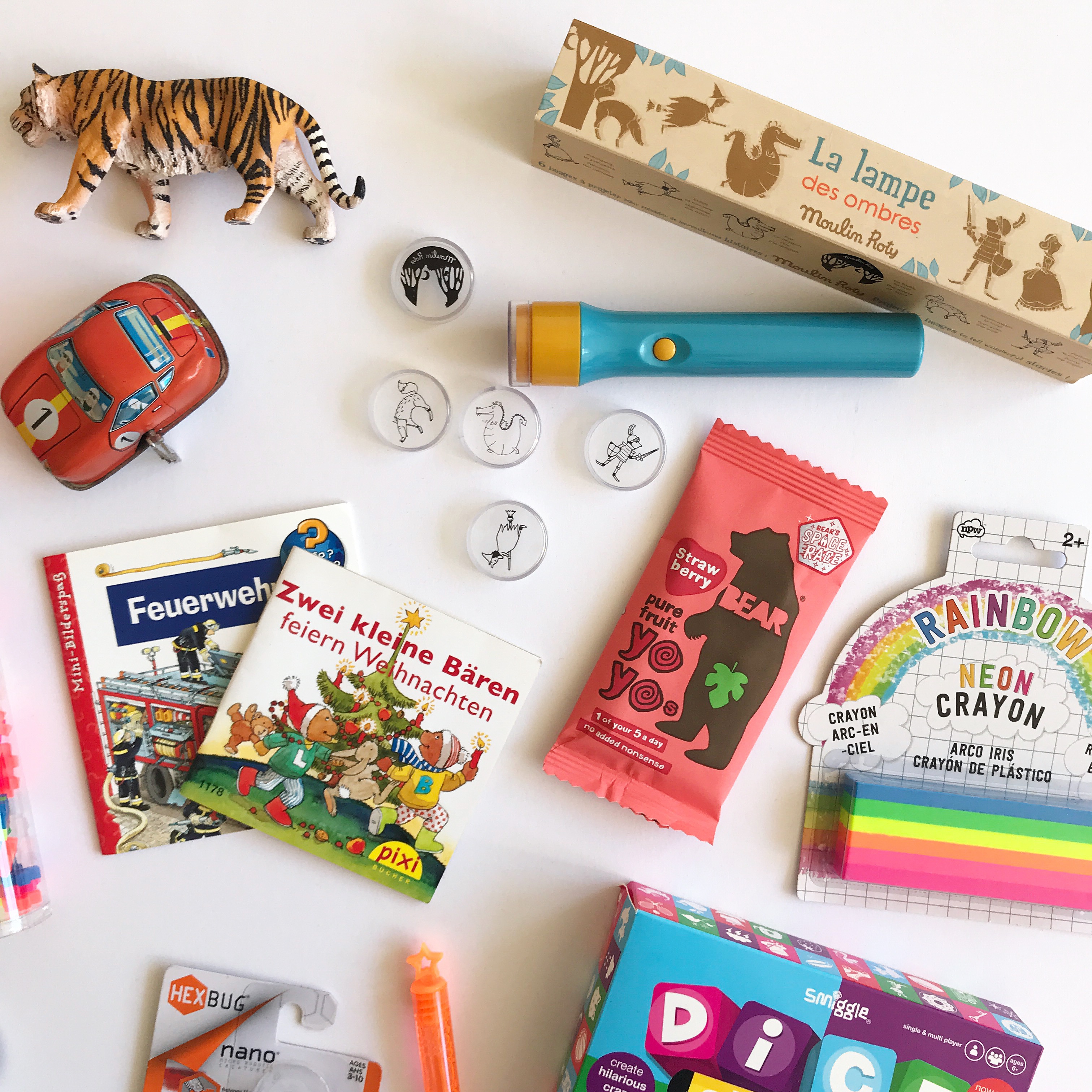 Some more Schleich animal for their collection.
A wind up car.
A shadow theatre torch – this is really cool, it comes with different character discs that you can click on to the torch.
Some mini books.
Bear fruit yoyos – Oskar loves these as a snack!
Rainbow crayons.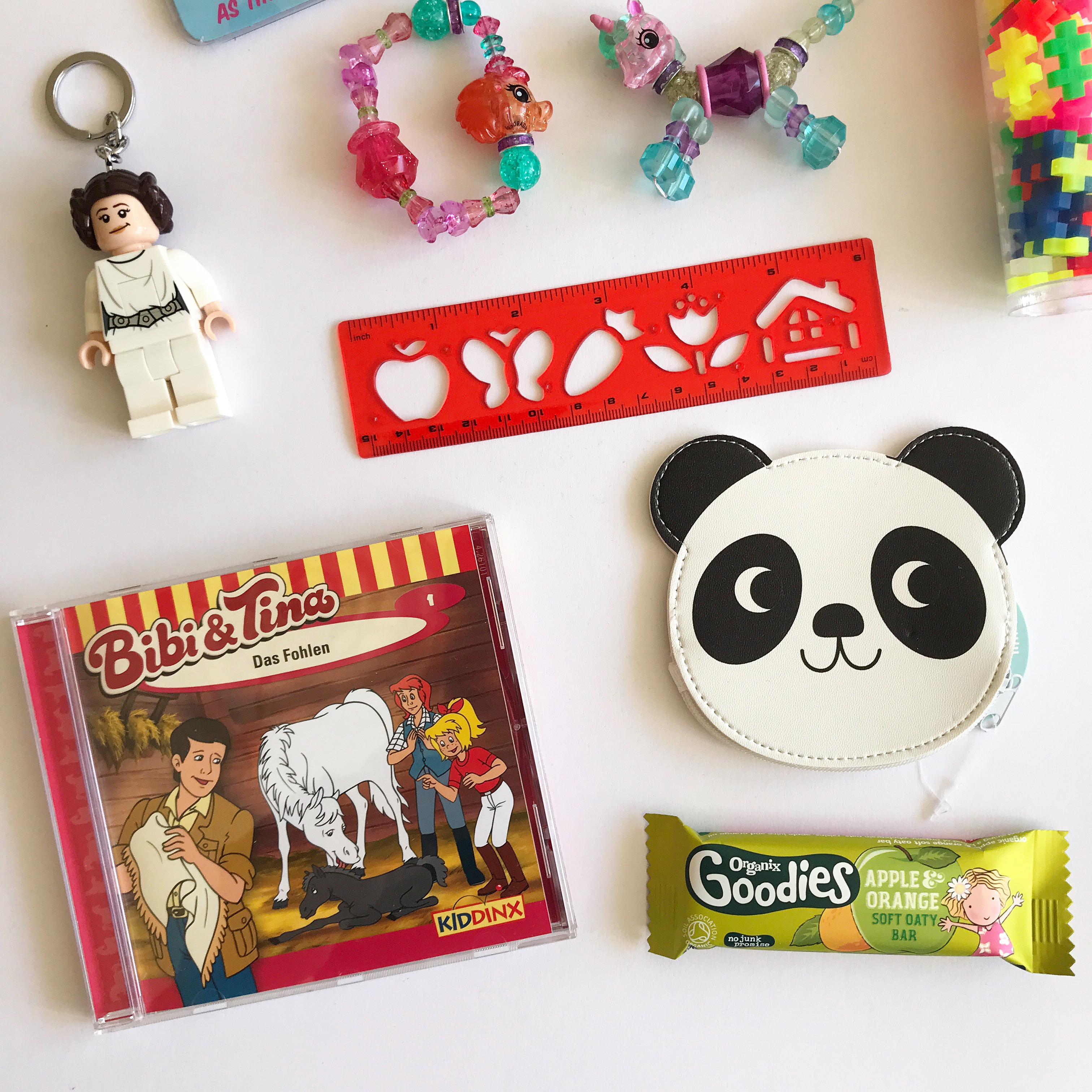 An audio drama or audio book – Bibi & Tina is a German series about a little witch (Bibi) from the city and her friend (Tina) who lives in the country where her mum runs a riding school. Bibi visits her friend in the holidays, and they have lots of adventures together. Oskar is crazy for horses and loves this series, and his little brother can sing along to the theme tune too!
A little purse for pocket money.
Some yummy child friendly oat bars.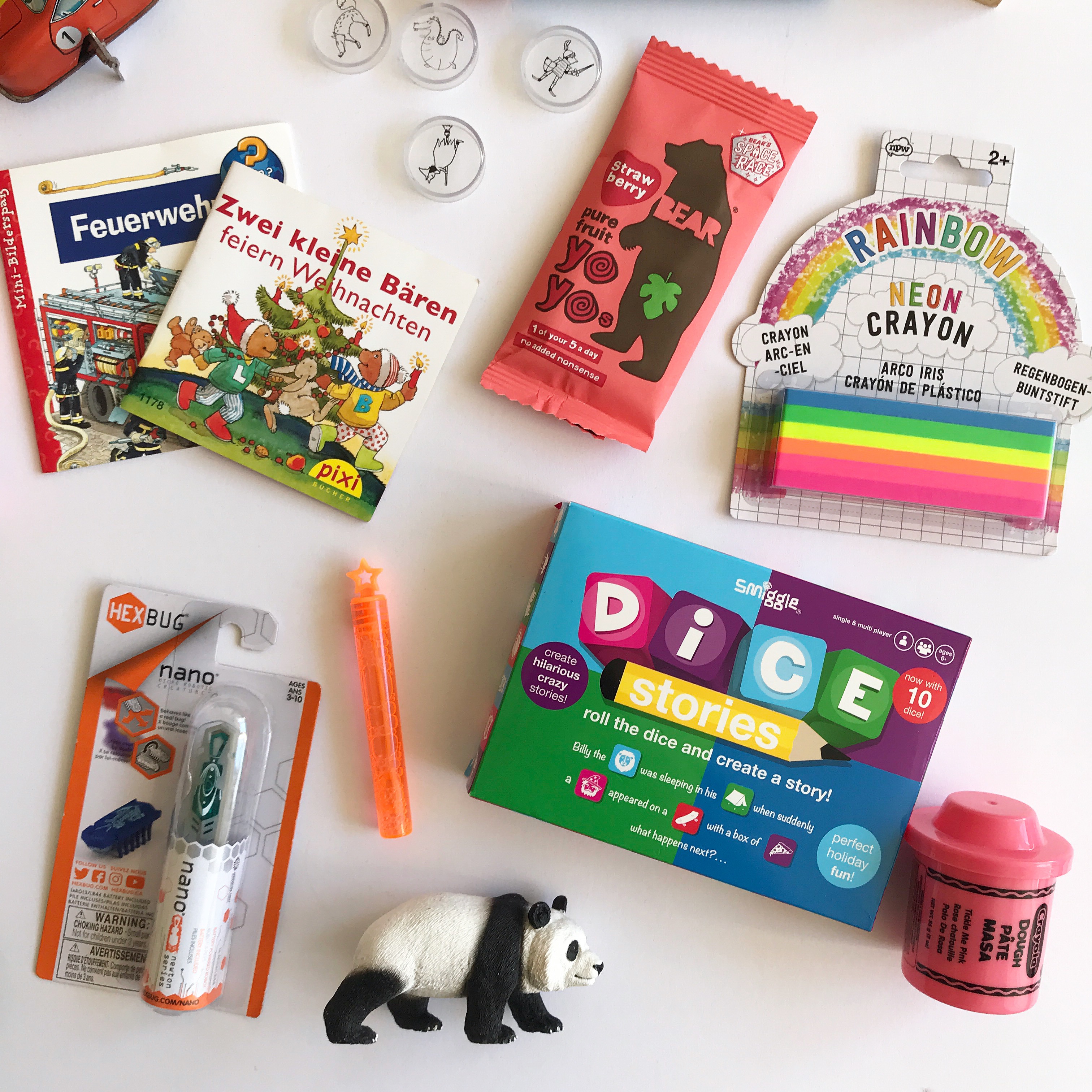 A Nano Hexbug – these are so much fun!
Another little bubble wand (I'd forgotten I already had the touchable bubbles when I got these…)
A story telling dice game.
Some play dough.
More Schleich animals!
And that was it! Do you have any favourites? Feel free to share your own suggestions in the comments below.