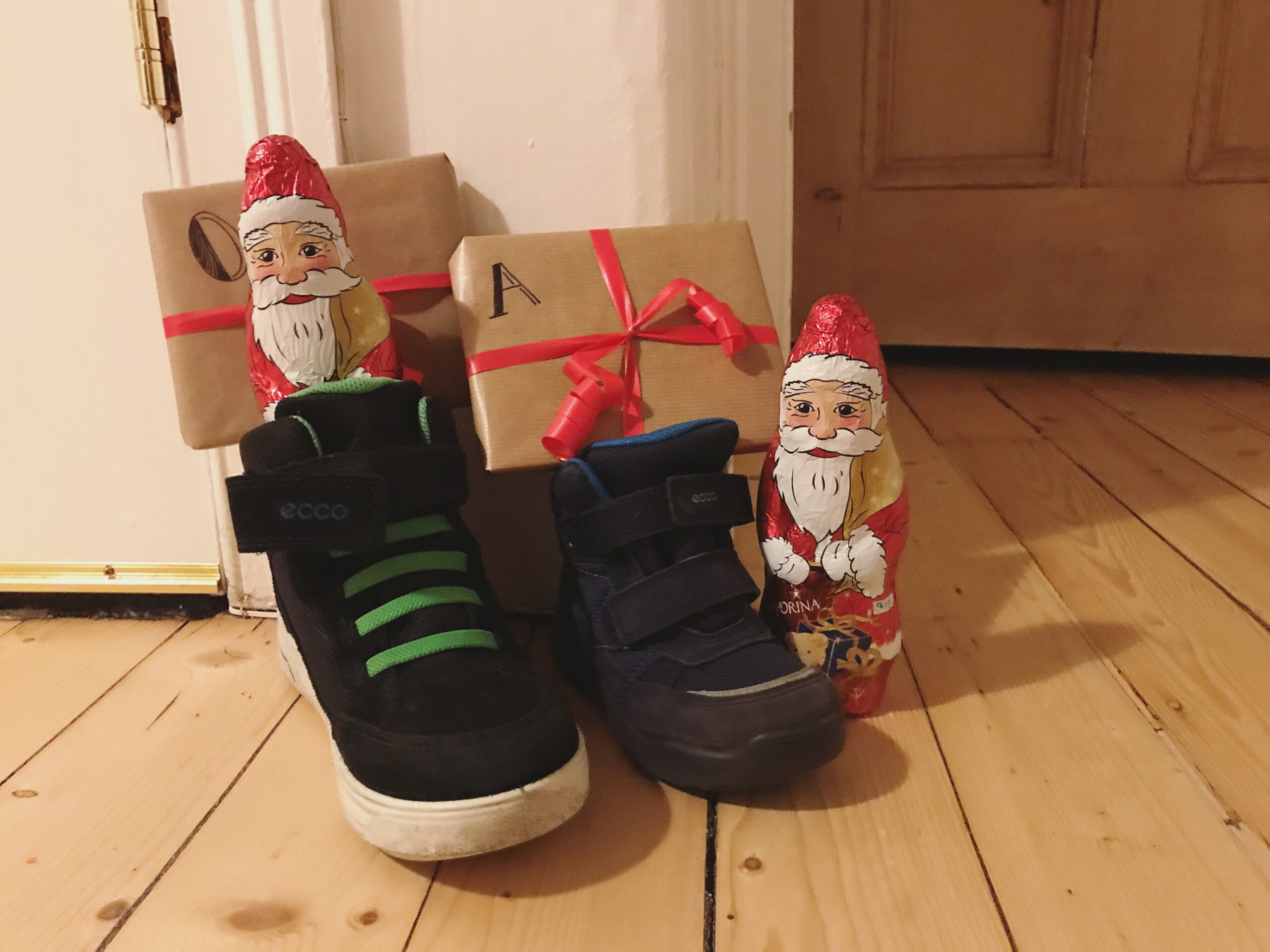 A Visit from St Nicholas
At this time of year, there are saints galore being celebrated in German tradition: first St Martin, then St Barbara, and today on the 6th December we are celebrating St Nicholas. There are many legends surrounding St Nicholas, who lived in the 3rd to 4th century AD and was Bishop of Myra in what is now Turkey. He is the patron saint of children. One story has it that a father who had three daughters wanted to force his eldest to work as a prostitute, as he could not afford to care for them all. When Nicholas heard this he came by in the dead of the night and threw gifts of gold through the girls' windows.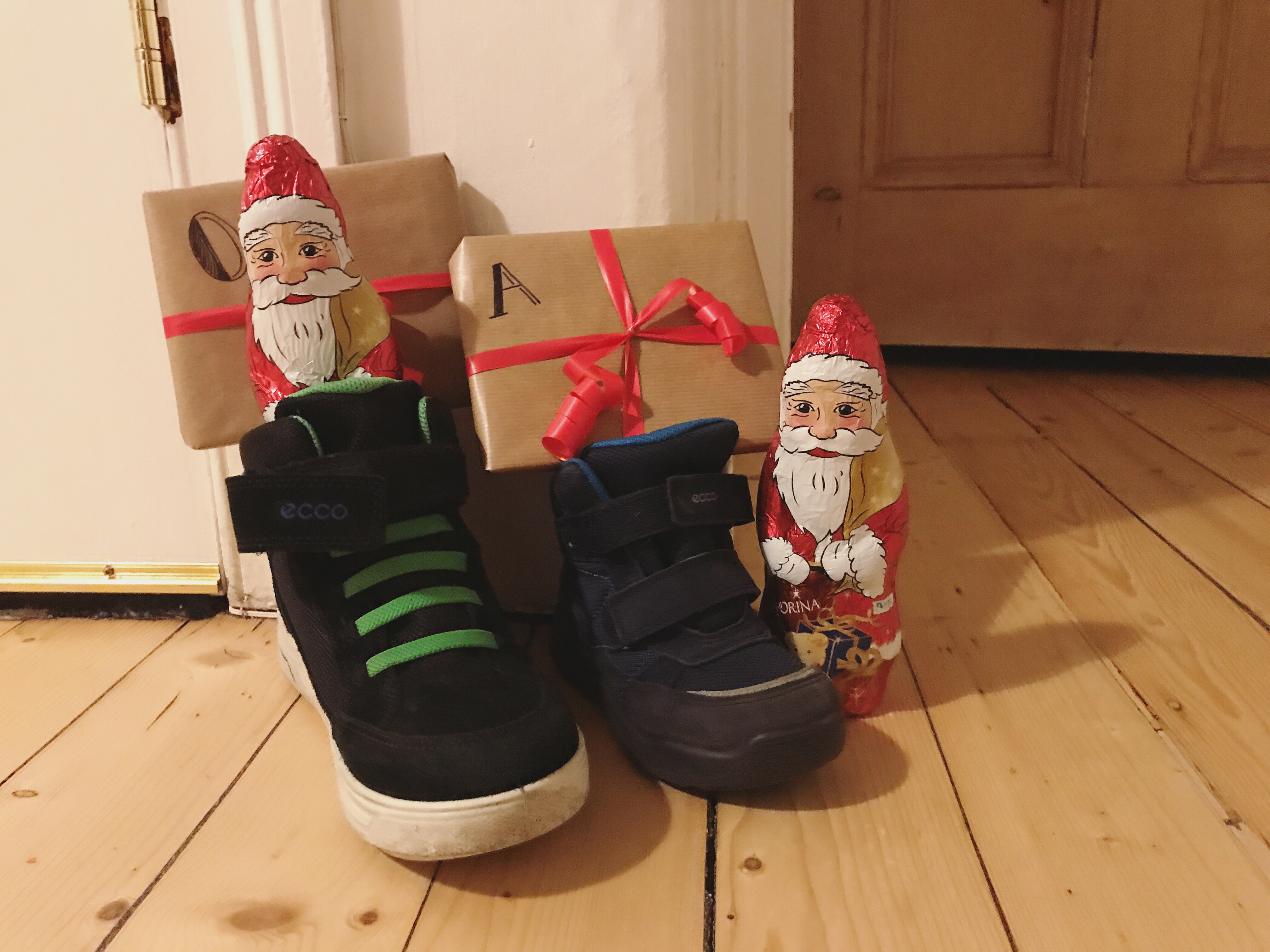 In Germany, children (and grown-ups) put out their shoes on the eve of St Nicholas Day – much like hanging out stockings on Christmas Eve elsewhere in the world. It's probably the only day in the year that my boys will voluntarily clean their shoes, haha. St Nicholas won't necessarily leave you gifts of gold, but if you've been good he might leave you sweets, nuts, fruit or other small gifts. However, if you've been naughty, you might find a birch rod in your shoe instead! Luckily, the boys have managed to dodge the rod again this year and found their shoes full of goodies this morning.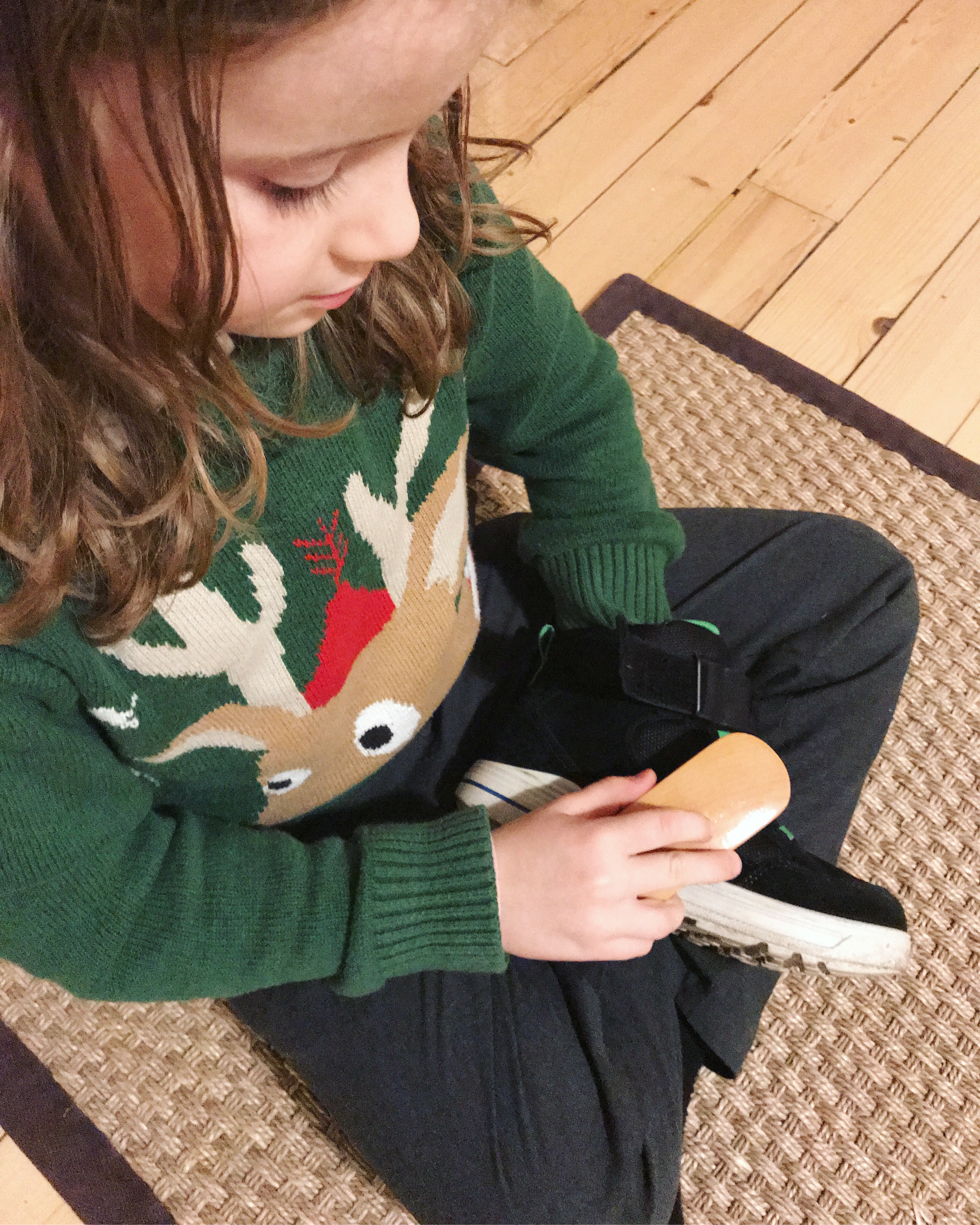 In Germany, cashiers in shops will often wish you a "Happy St Nicholas Day", and a couple of local shops when we lived in Berlin would even hand out little chocolates to customers. The boys always got a visit from St Nicholas at nursery too. Often he would have just left some treats overnight, but sometimes St Nicholas himself came by to say hello to the children. Increasingly, you get St Nicholas dressed like Santa, but traditionally he would be wearing a  long red cape or chasuble over a white bishop's alb, a red stole, and a red bishop's hat known as a mitre. Sometimes he would be carrying a long golden staff.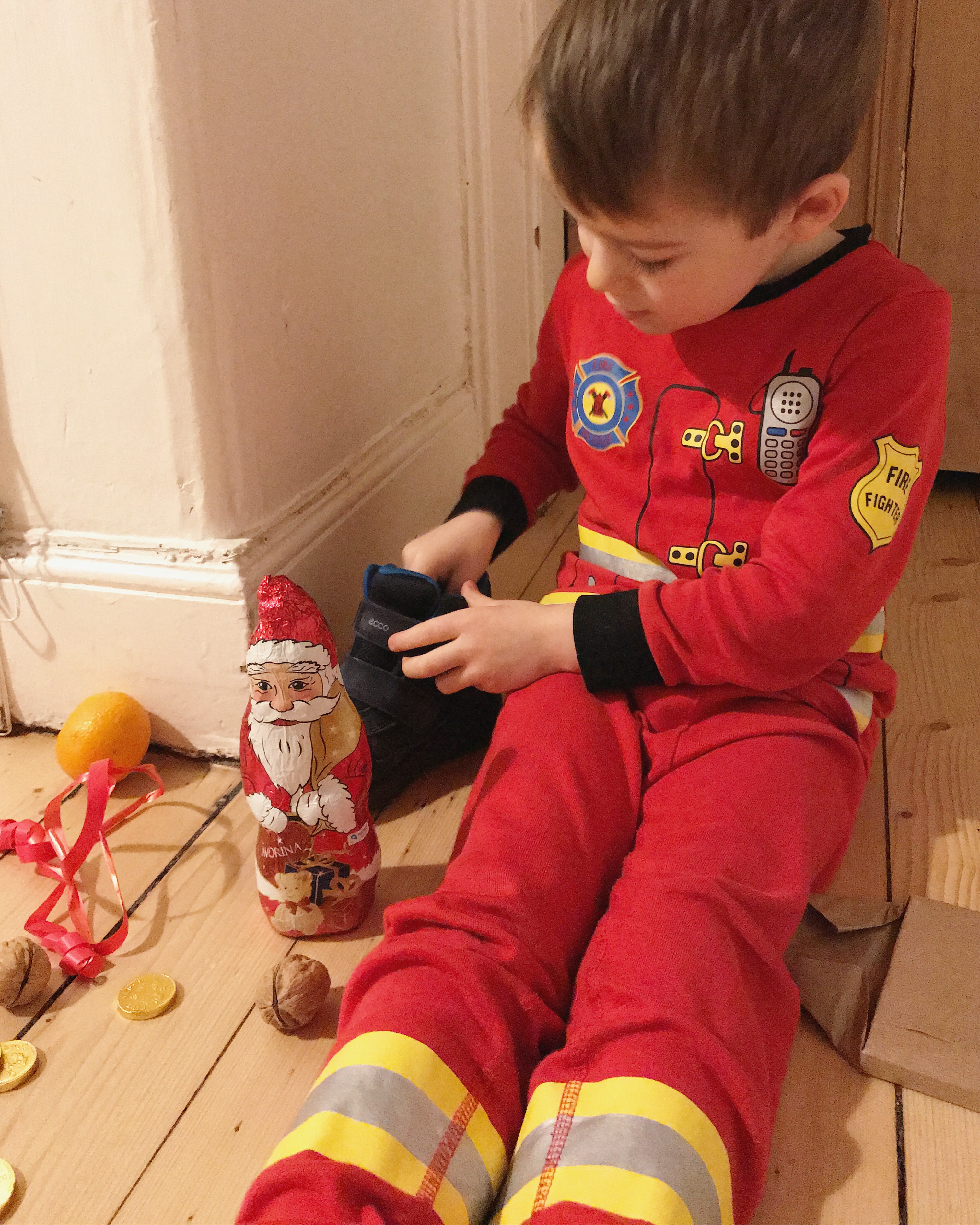 Did any of you get a visit from St Nicholas last night? Please feel free to share in the comments.