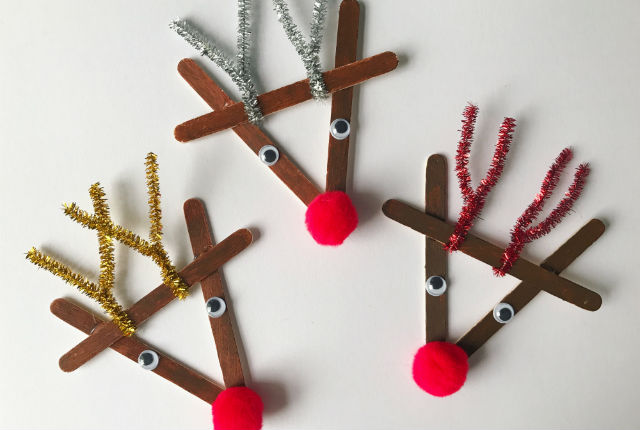 Lolly Stick Reindeer
The countdown to Christmas is on! If you're looking for some easy Christmas crafts to do with the kids, look no further than these cute lolly stick reindeer:
If you prefer step by step instructions, then read on!
First of all, you will need:
3 lolly sticks
brown paint (I used a quick drying paint stick)
pipe cleaner, in gold or another colour of your choice
2 googly eyes
small red pompom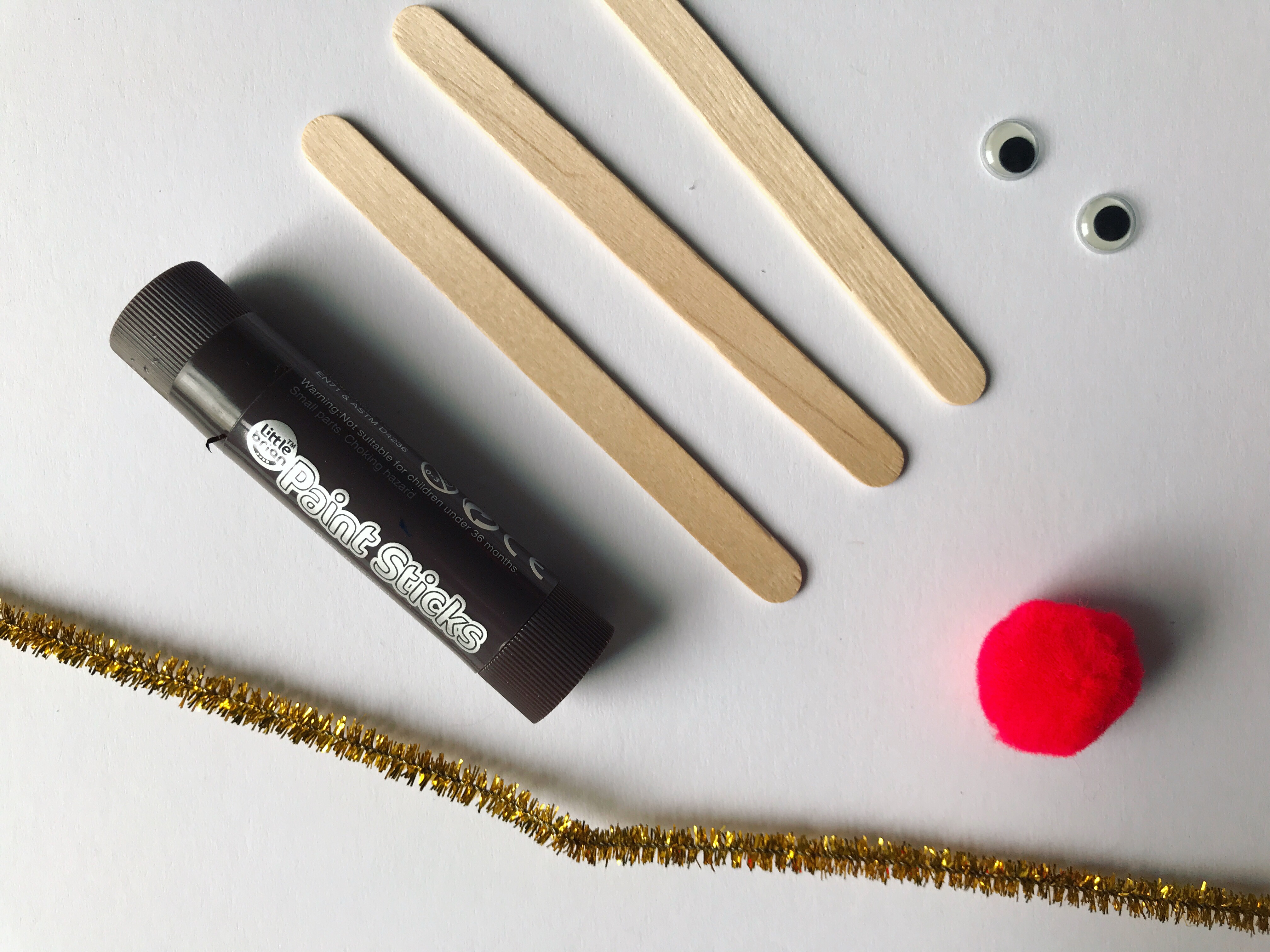 You will also need scissors, to cut the pipe cleaner, and glue to assemble the reindeer. I recommend using a hot glue gun if you have access to one.
Step 1: Paint one side of each lolly stick brown.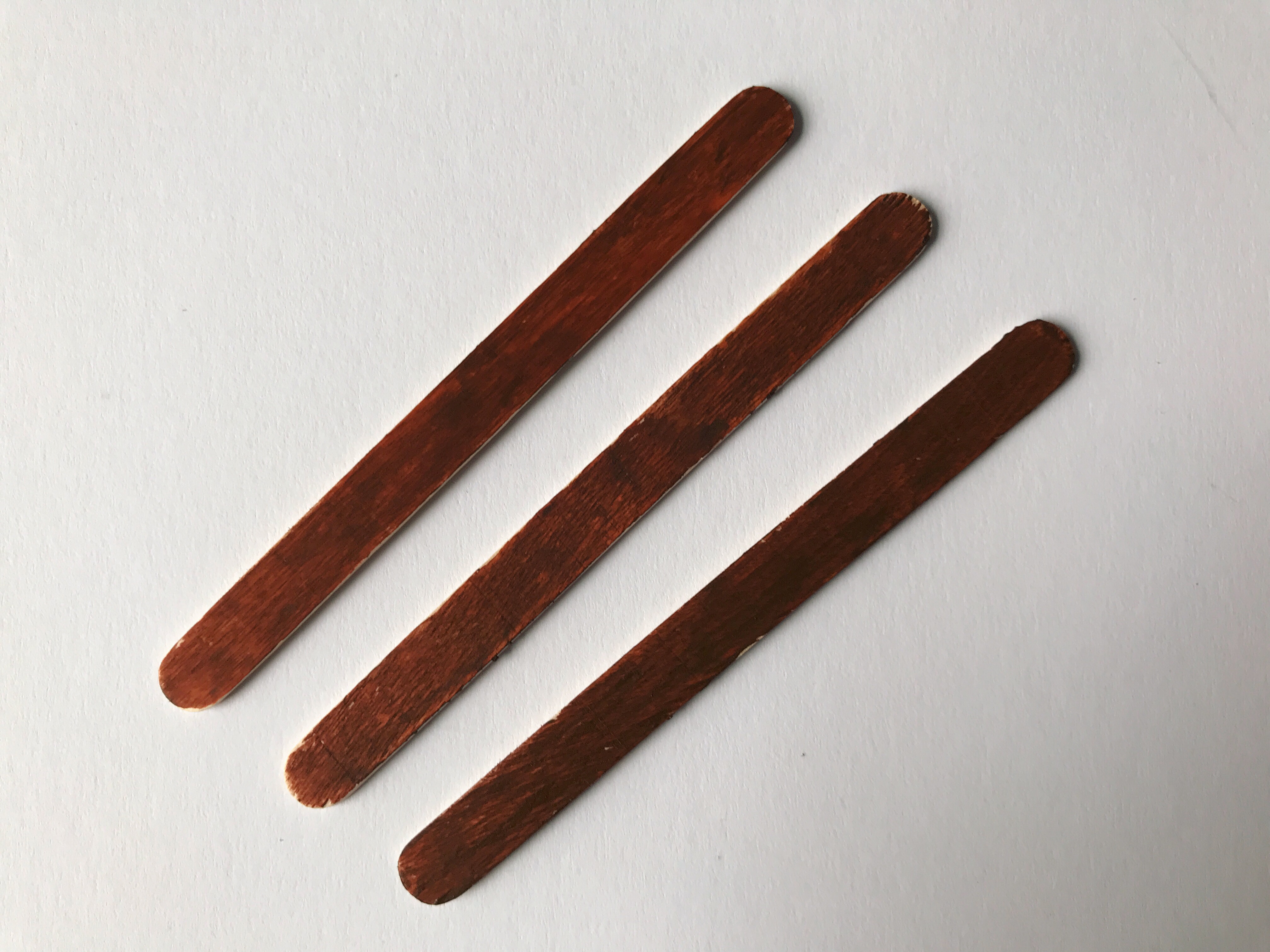 Step 2: Glue two lolly sticks together, at one end, in to a V shape.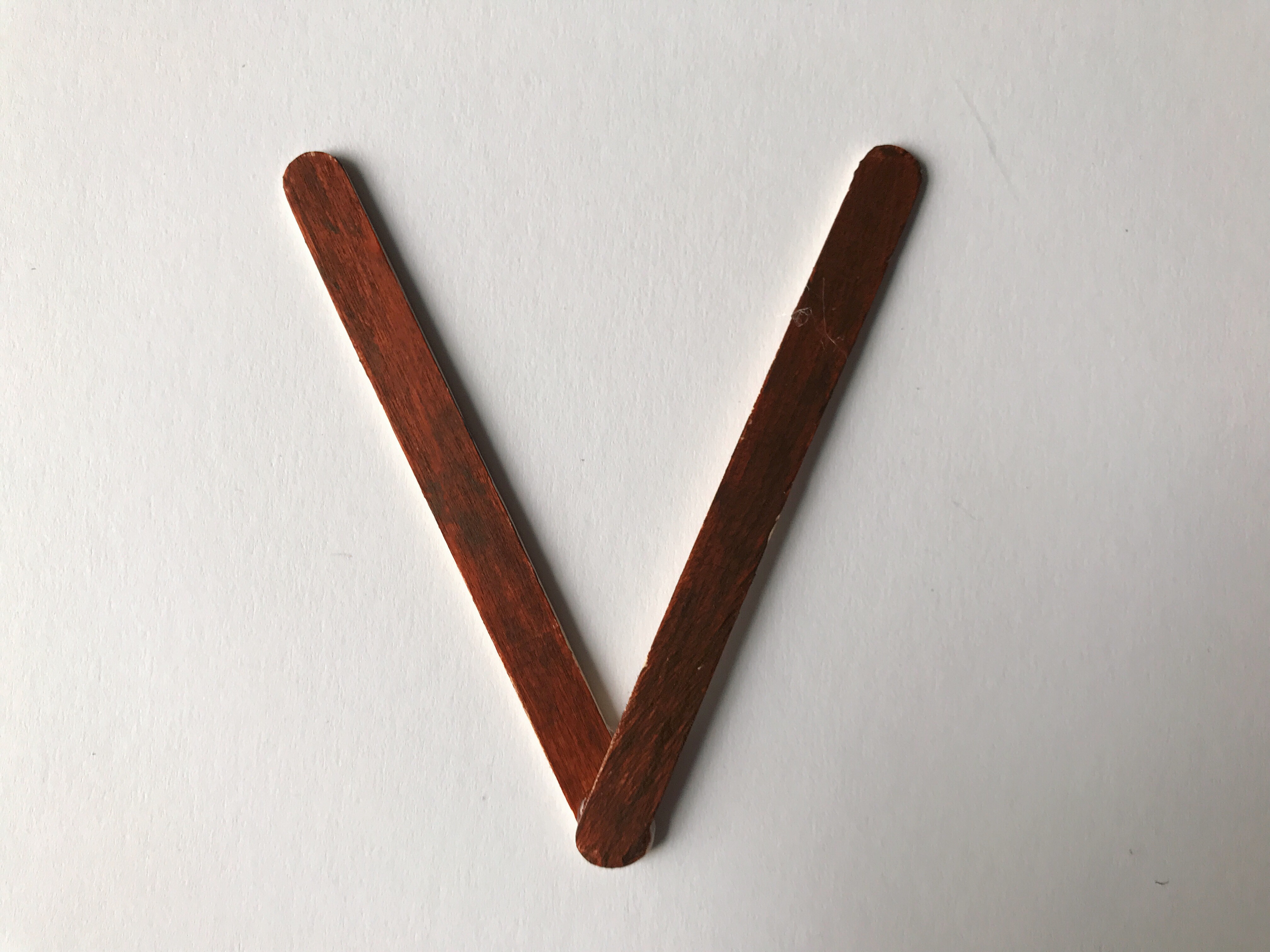 Step 3: Glue the third lolly stick across the other two, as shown in the picture below.
Step 4: Cut the pipe cleaner in half, and twist each half around the top lolly stick to make antlers.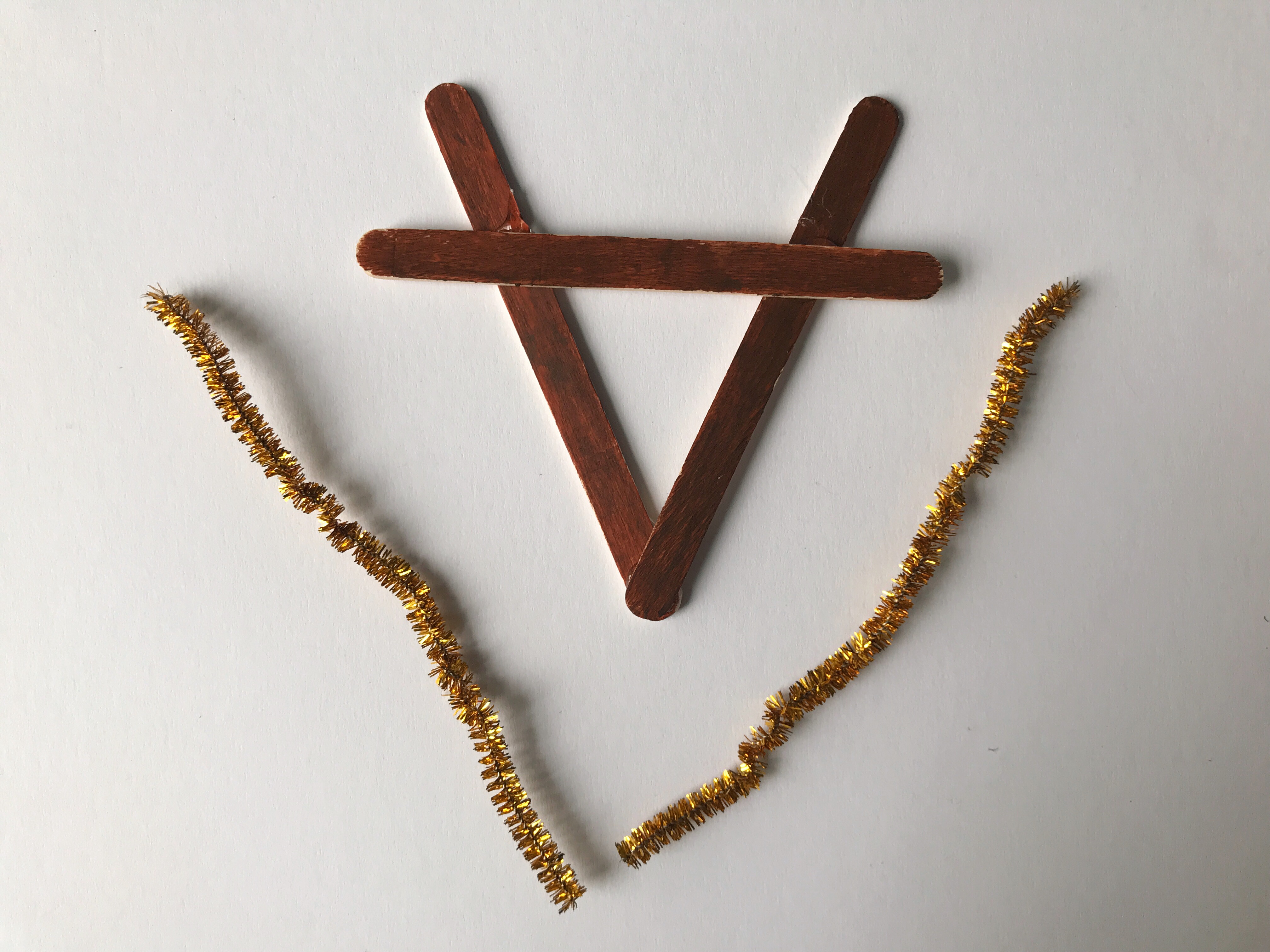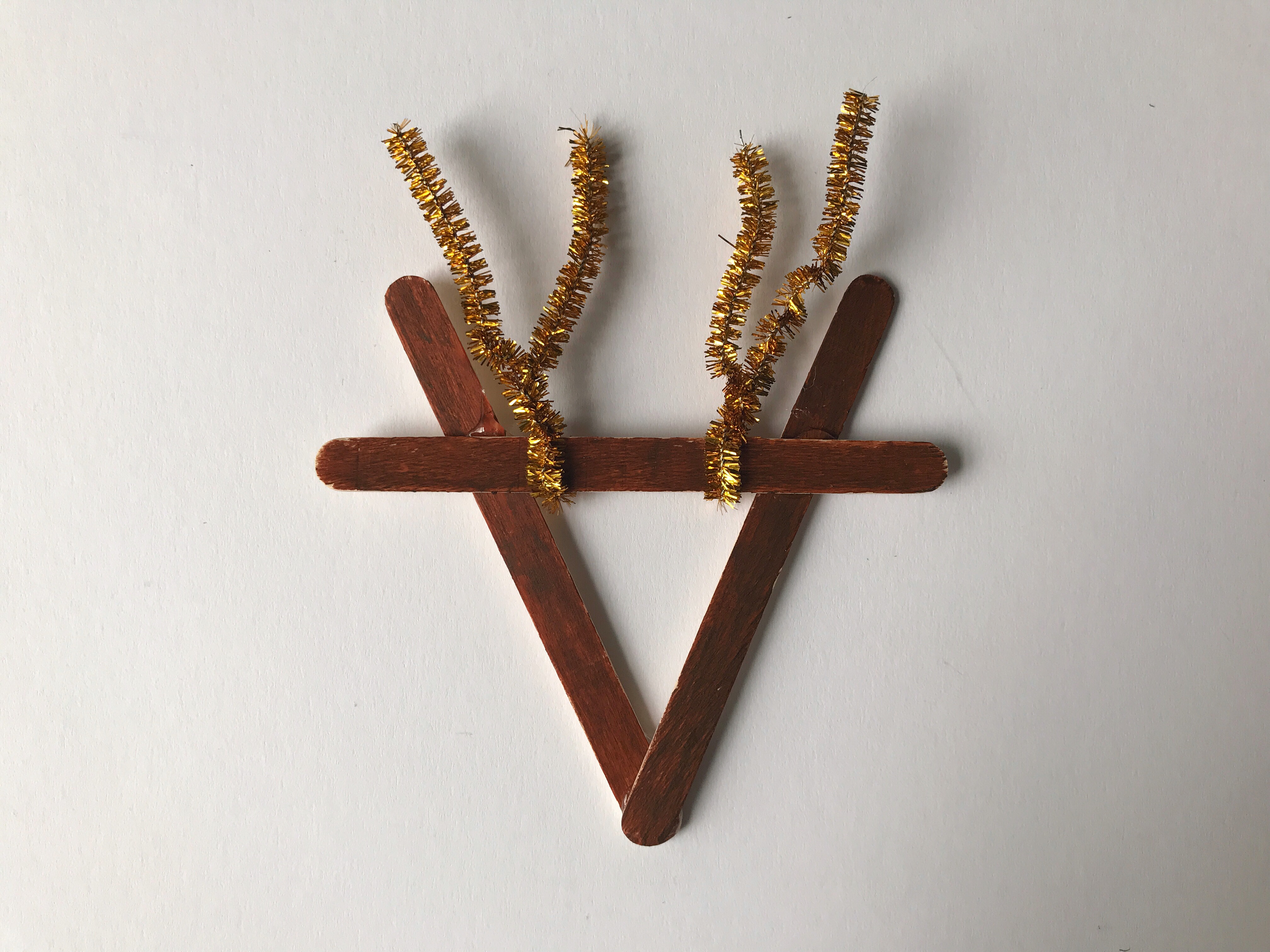 Step 5: Glue on the google eyes.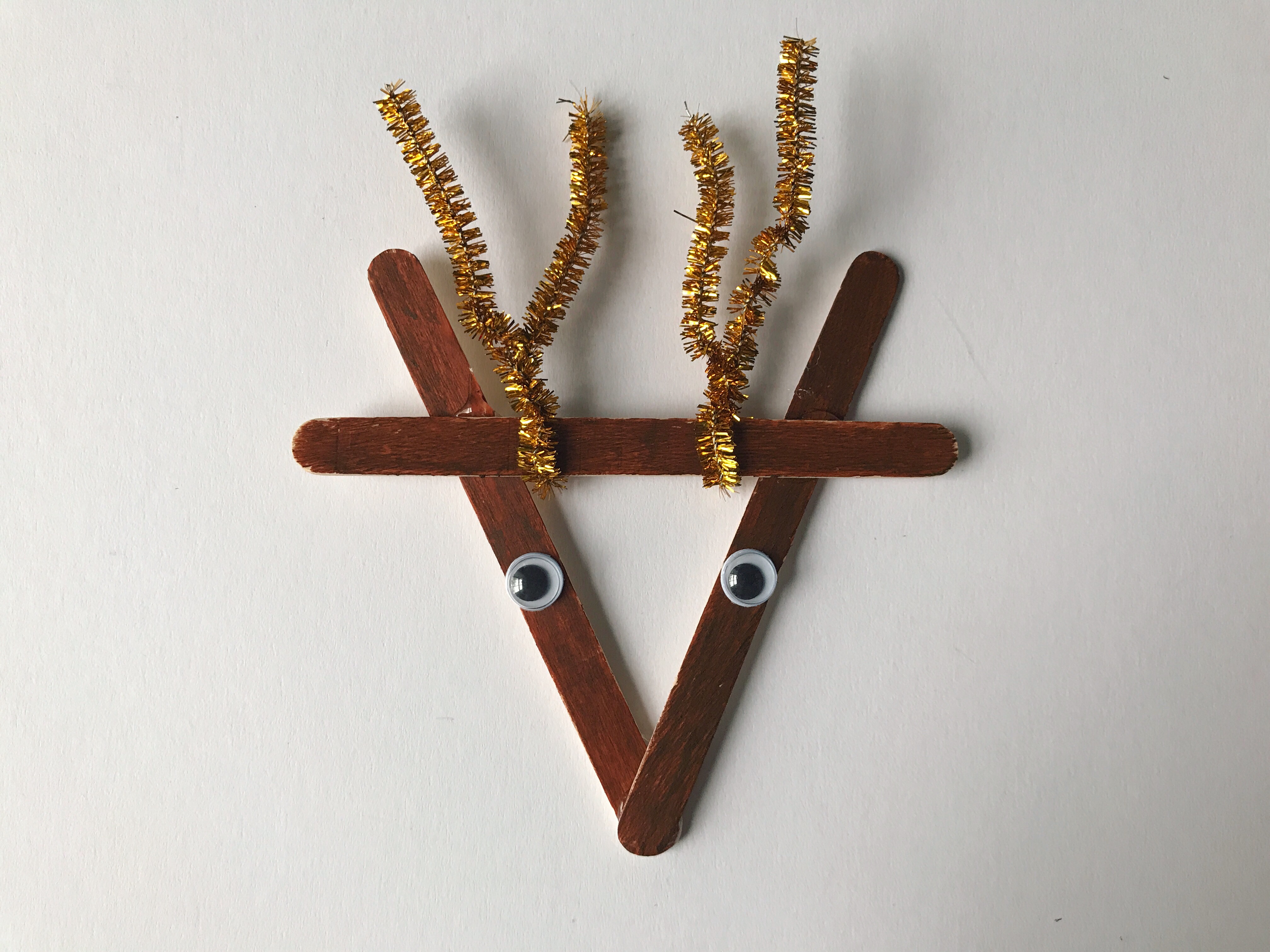 Step 6: Glue on the pompom for the nose.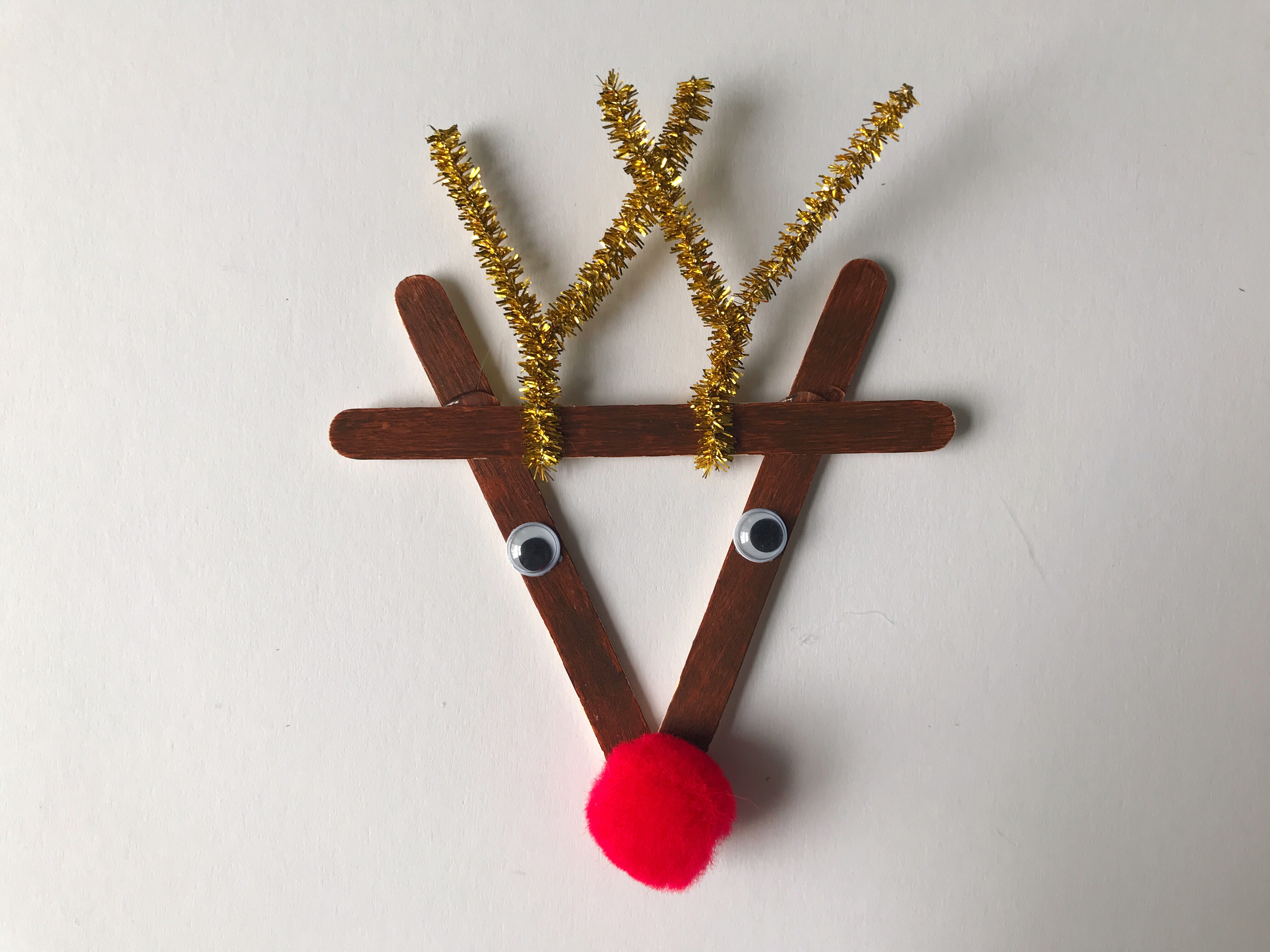 You can also add a little loop of string to the top of each reindeer, to hang them up as ornaments: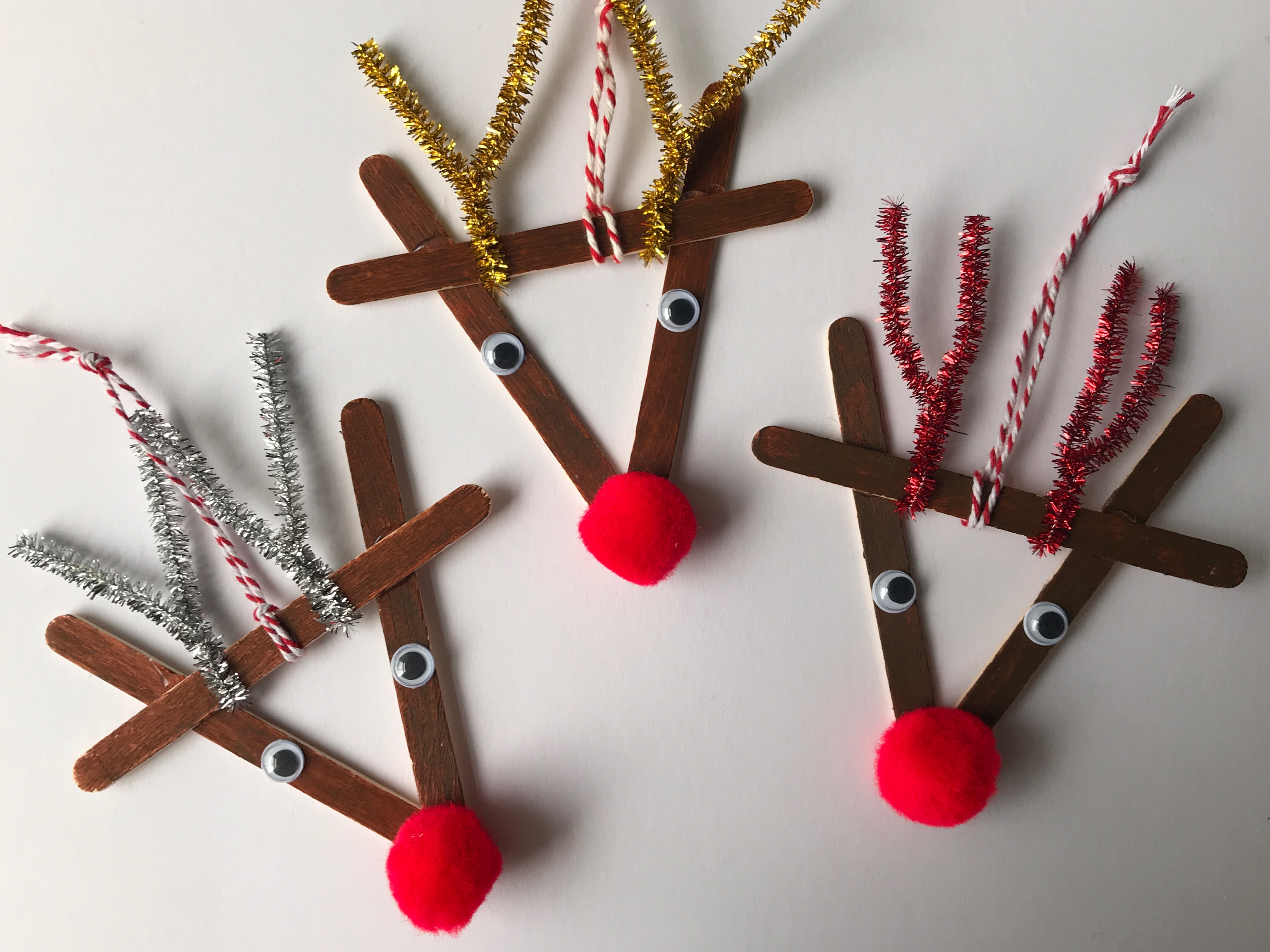 I'd love to see your finished reindeer, so feel free to share and tag me on Twitter or Instagram!