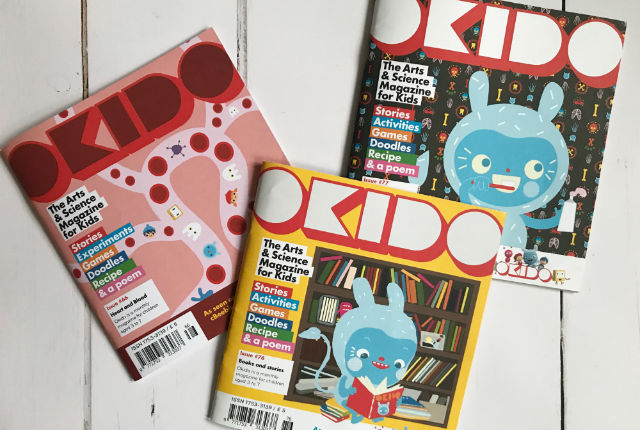 Review: Okido Magazine [AD]
Anyone else here have kids always begging for magazines every time you go to the shops? Mine do. We usually let the kids choose a magazine when we are travelling, and they often get one as a special treat when they are ill, but I've resisted buying any magazines regularly as a lot of them are of questionable quality and seem to have more adverts than actual content, and it's hard to find one that doesn't come with cheap plastic tat attached to the front.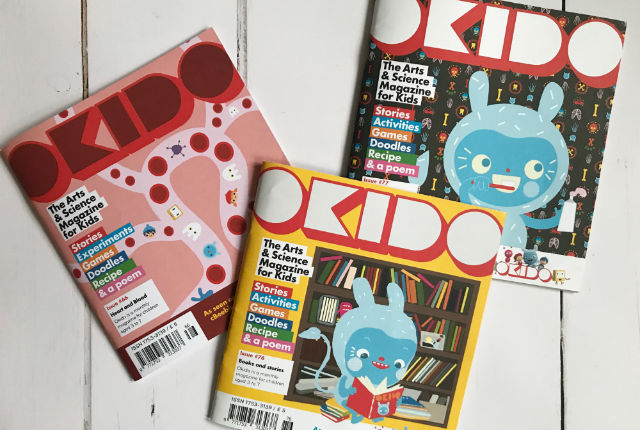 But then I was introduced to Okido – The Arts & Science Magazine for Kids earlier this year. There was a copy of Okido included in our goodie bags at the BlogOn conference I attended in May, and I really liked the look of it so I reached out to them and they sent us a couple more copies in the following months to test out. Okido is a monthly magazine aimed at children aged 3 to 7 – so perfect for Mr Fox, my youngest, who has just turned 5 – and each issue focusses on a different theme. The initial issue I received in the goodie bag was about 'Heart and Blood', and the subsequent two issues had the themes 'Books and stories' and 'Bones and teeth'. Each issue of Okido includes a mixture of stories, activities, games, pages for doodling, a recipe and a poem.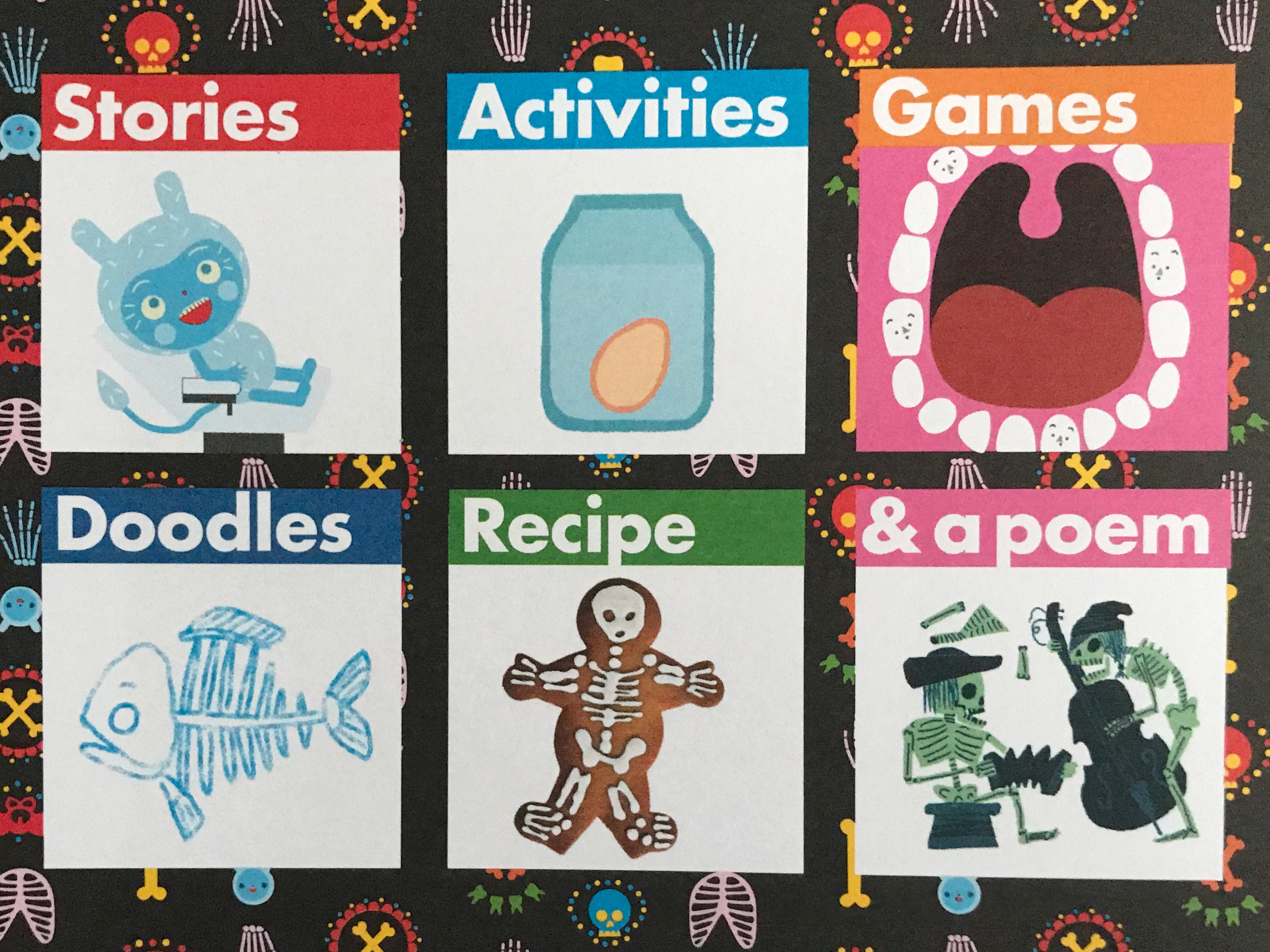 There's a couple stories to read in each issue, and Mr Fox's favourite stories were the ones about Squirrel Boy, I think because he loves dressing up and the idea of superheroes and secret identities.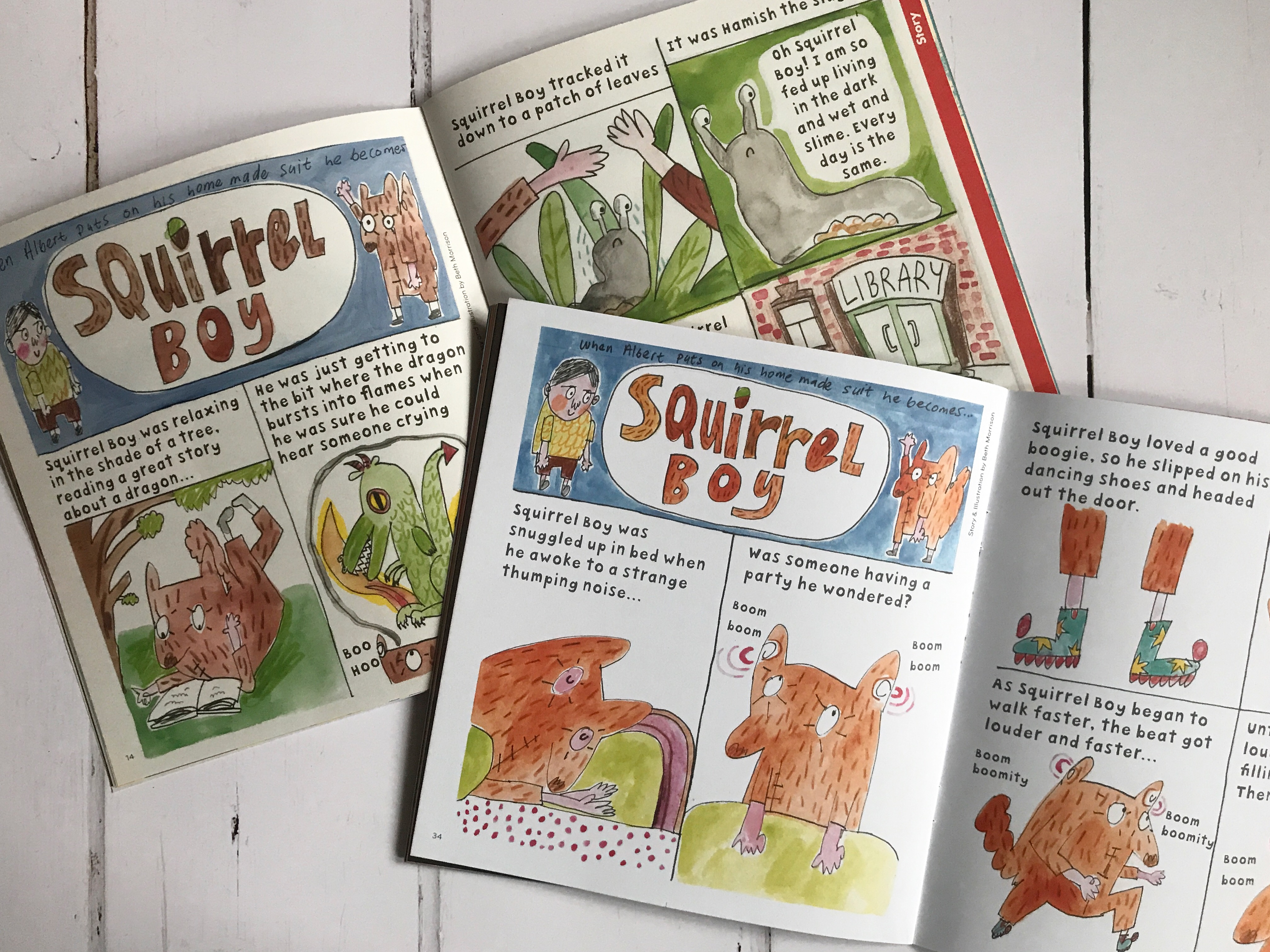 Some of the stories are just for fun, and some are educational stories linked to that month's theme, so e.g. for the Bones and Teeth issue there was a story about why you need to brush your teeth, and the Books and Stories issue had a story about how words are made.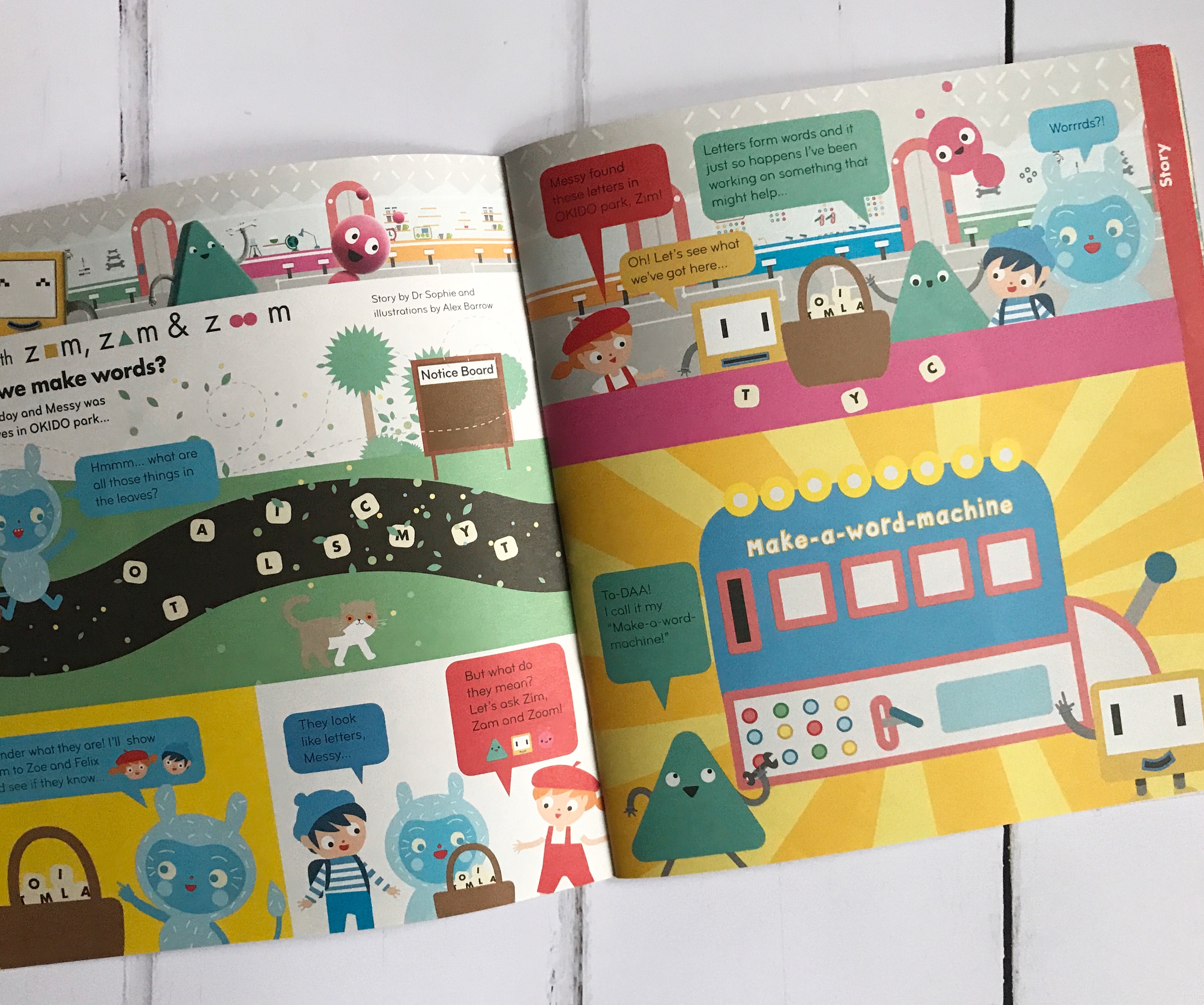 The activities range from puzzles to craft activities. The three issues we have include things like letter puzzles, seek and find pictures, a word search, spot the difference, a science experiment, number and counting puzzles, sequencing activities, and craft activities.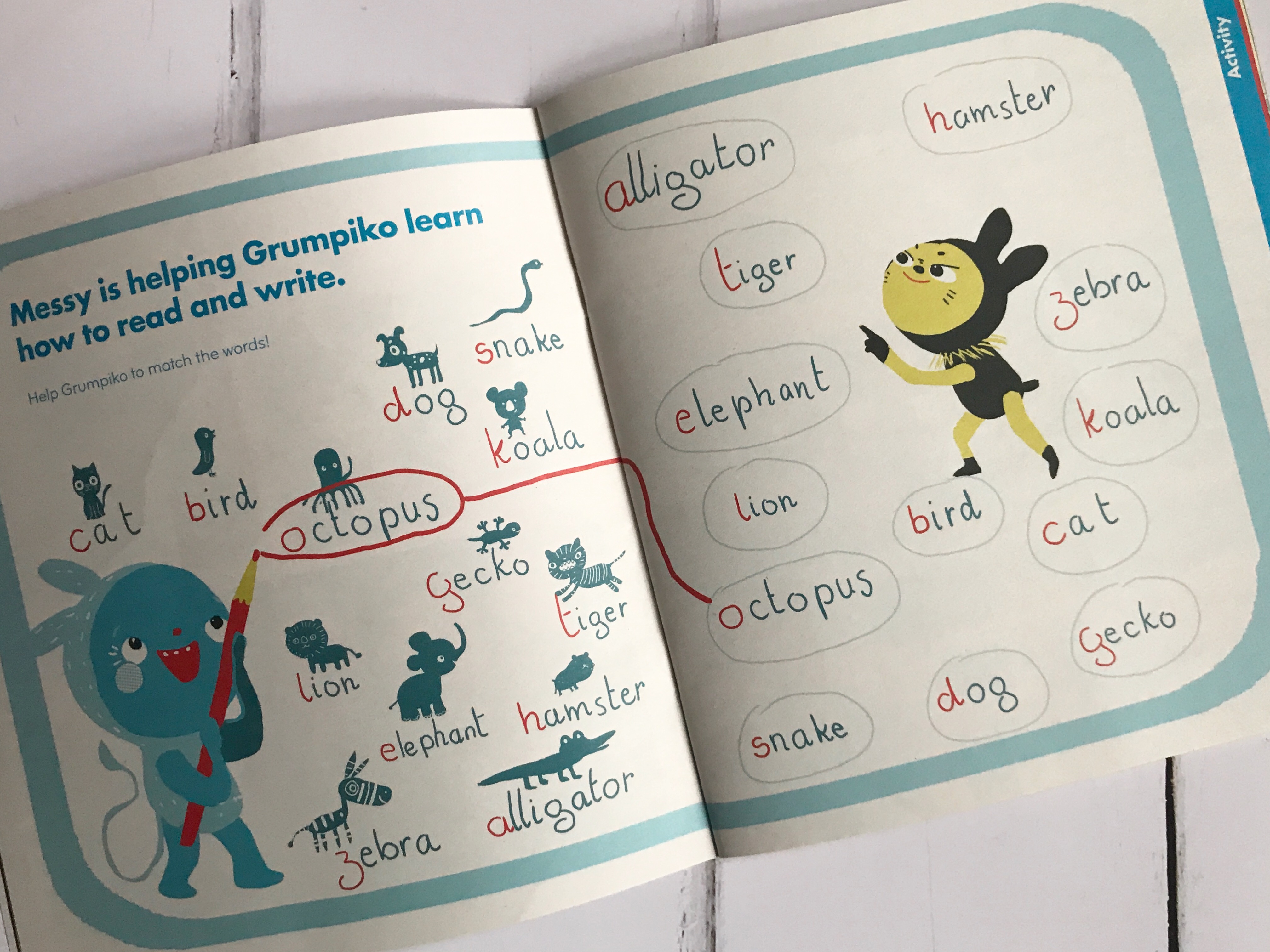 One thing I particularly liked is that the craft activities which involved cutting something out were on an extra fold-out page, meaning you didn't have to cut up your magazine to do them. We've had problems with other magazines before where I've ended up having to photocopy cut out activities as my son didn't want to 'destroy' his magazine. So this solves that problem nicely.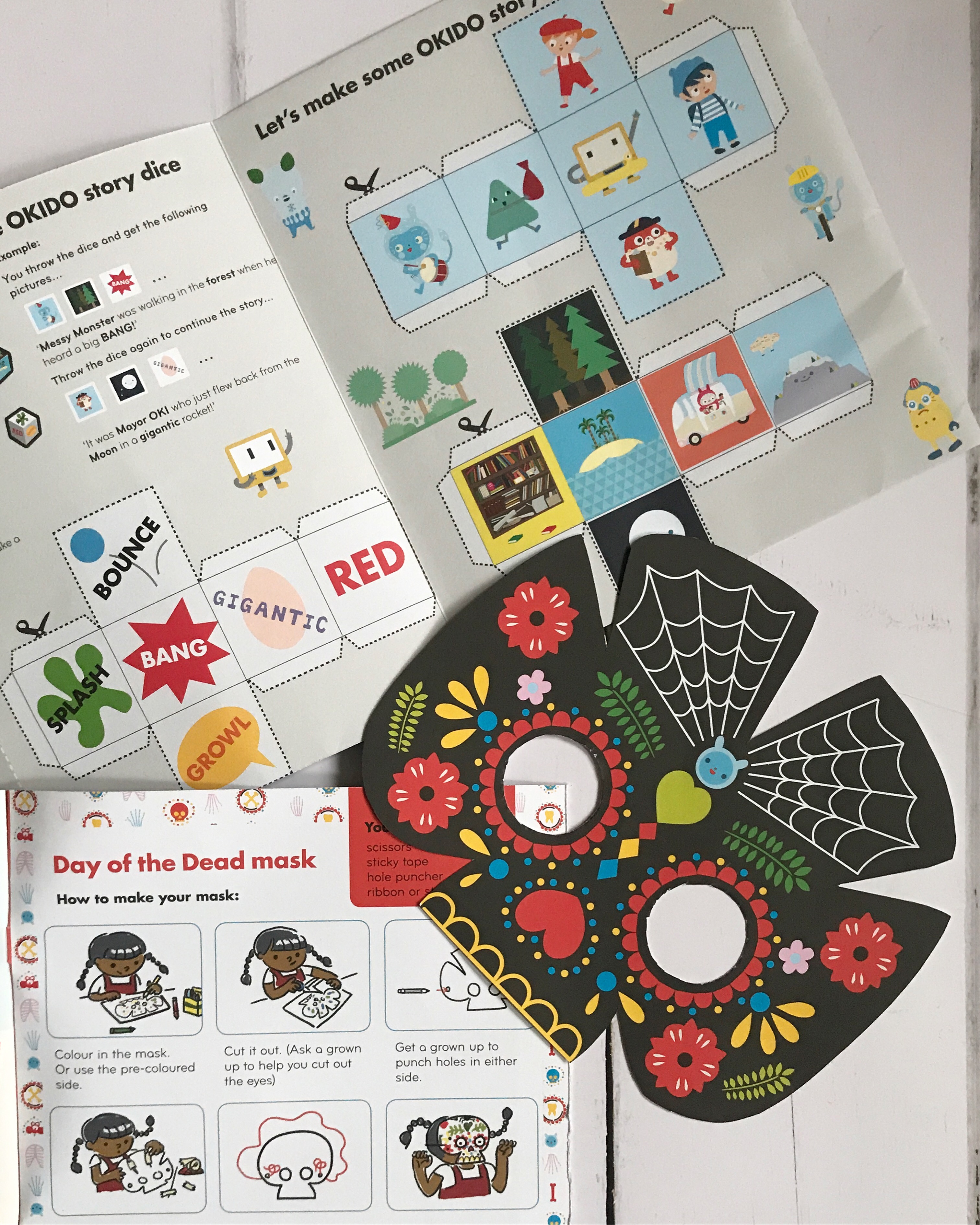 As well as the activities, there is also a game in each issue, relating to the monthly theme: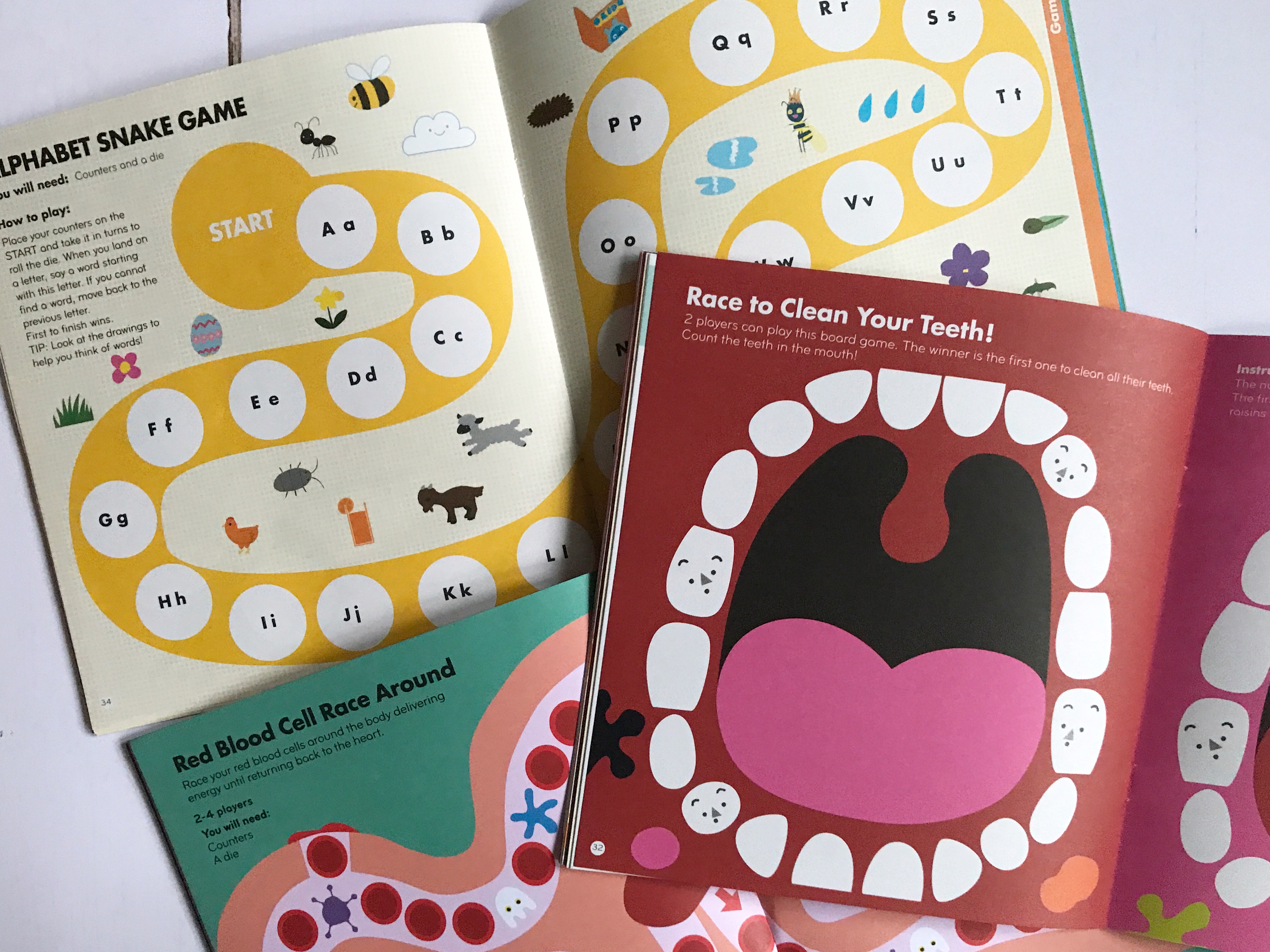 In the middle of each magazine are a few pages for doodling, with lots of prompts to get kids going. I like that these pages are just two-tone, in contrast to the rest of the magazine being full colour, as this puts the focus on the kids' own colourful doodles and drawings.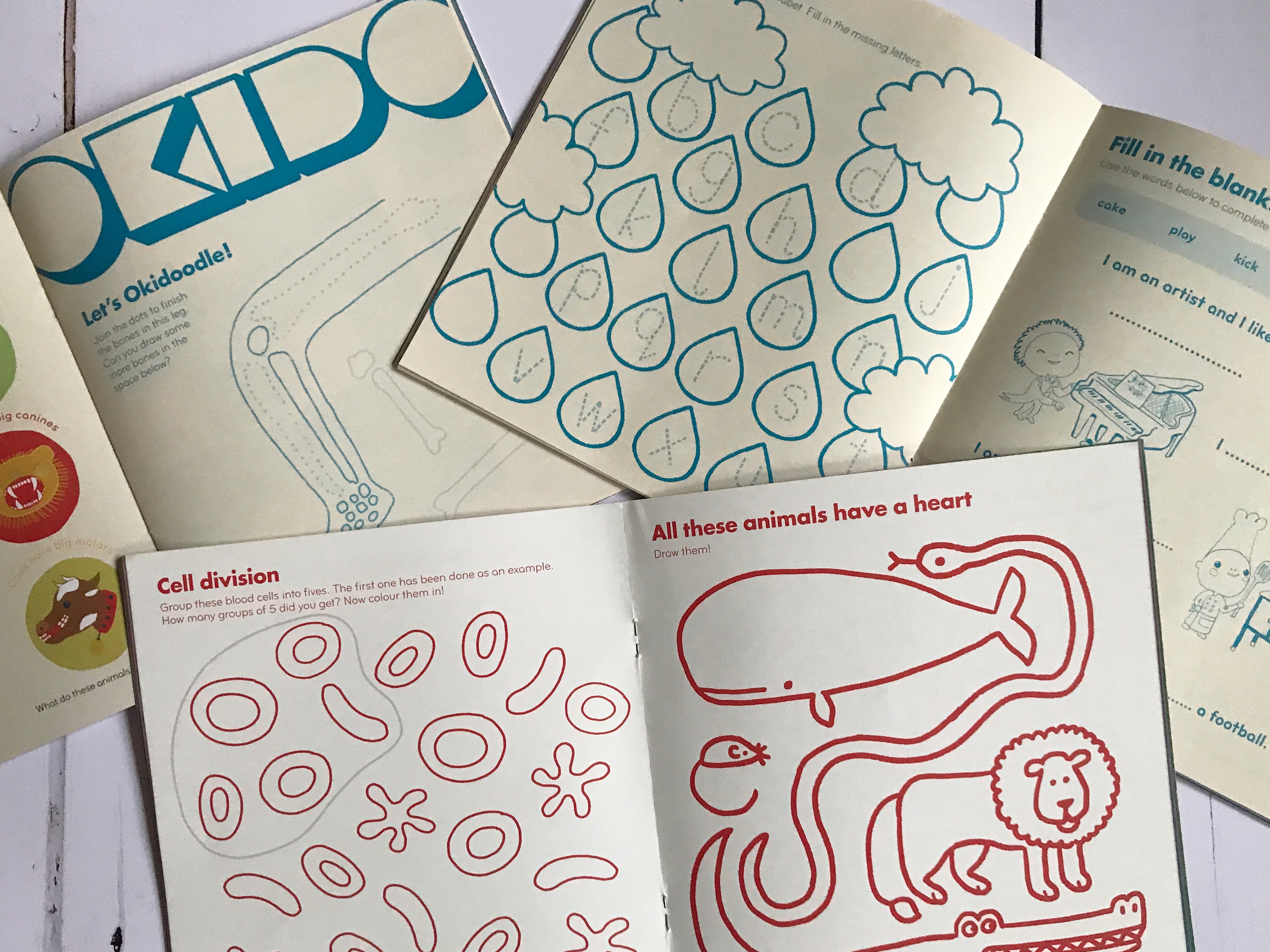 As mentioned above, each issue also includes a recipe, which is great for getting kids interested in cooking. My little one already loves to help in the kitchen, but I have found when it's a recipe from his own magazine he is even more keen. There seems to be a good variety in recipes across issues, so in the three we have we had recipes for veggie sushi, cookies, and soup.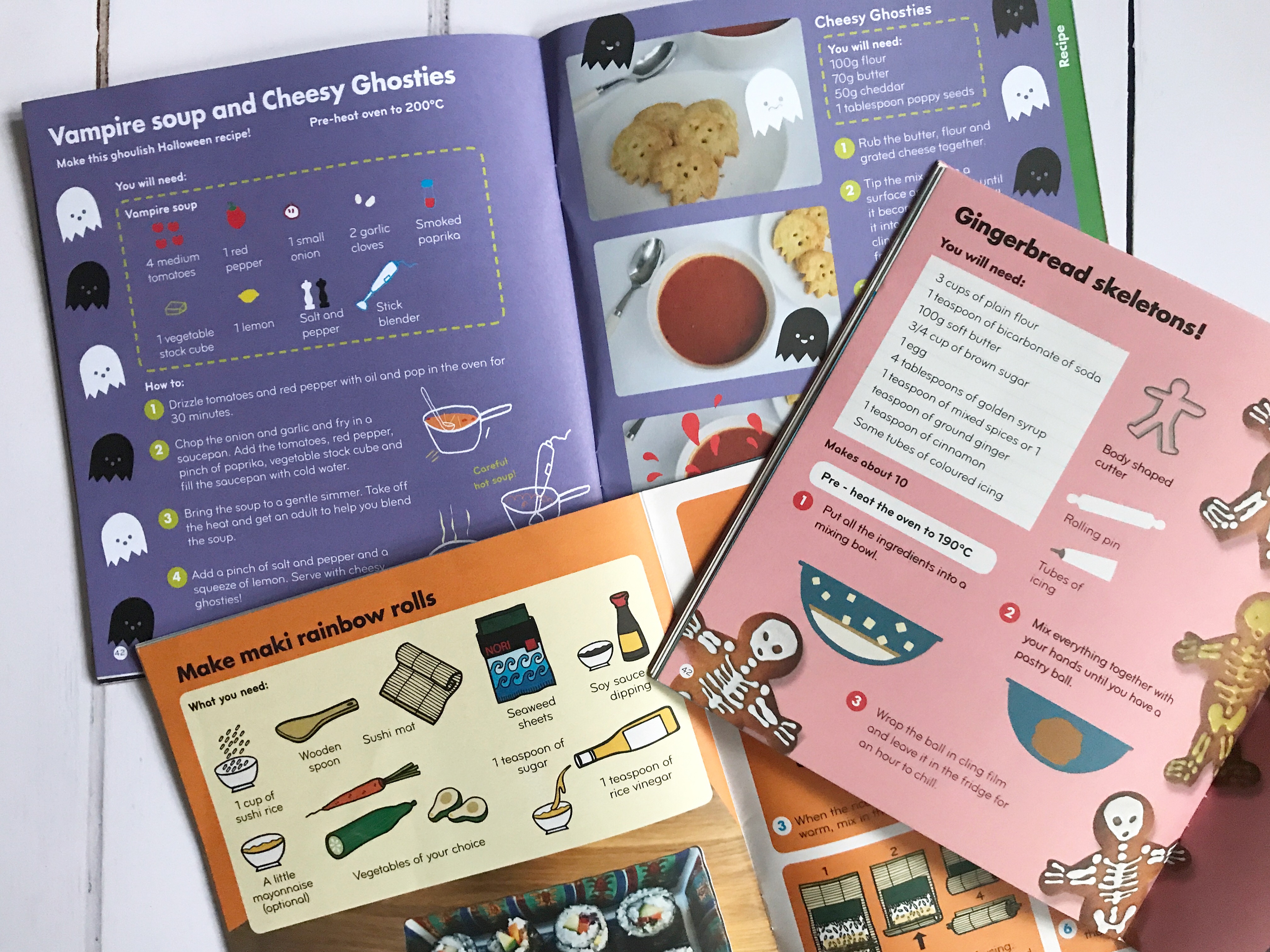 Last, but not least, each magazine includes a fully illustrated poem. I think including poems really adds to the variety of the magazine, and it's a great way to introduce children to poetry.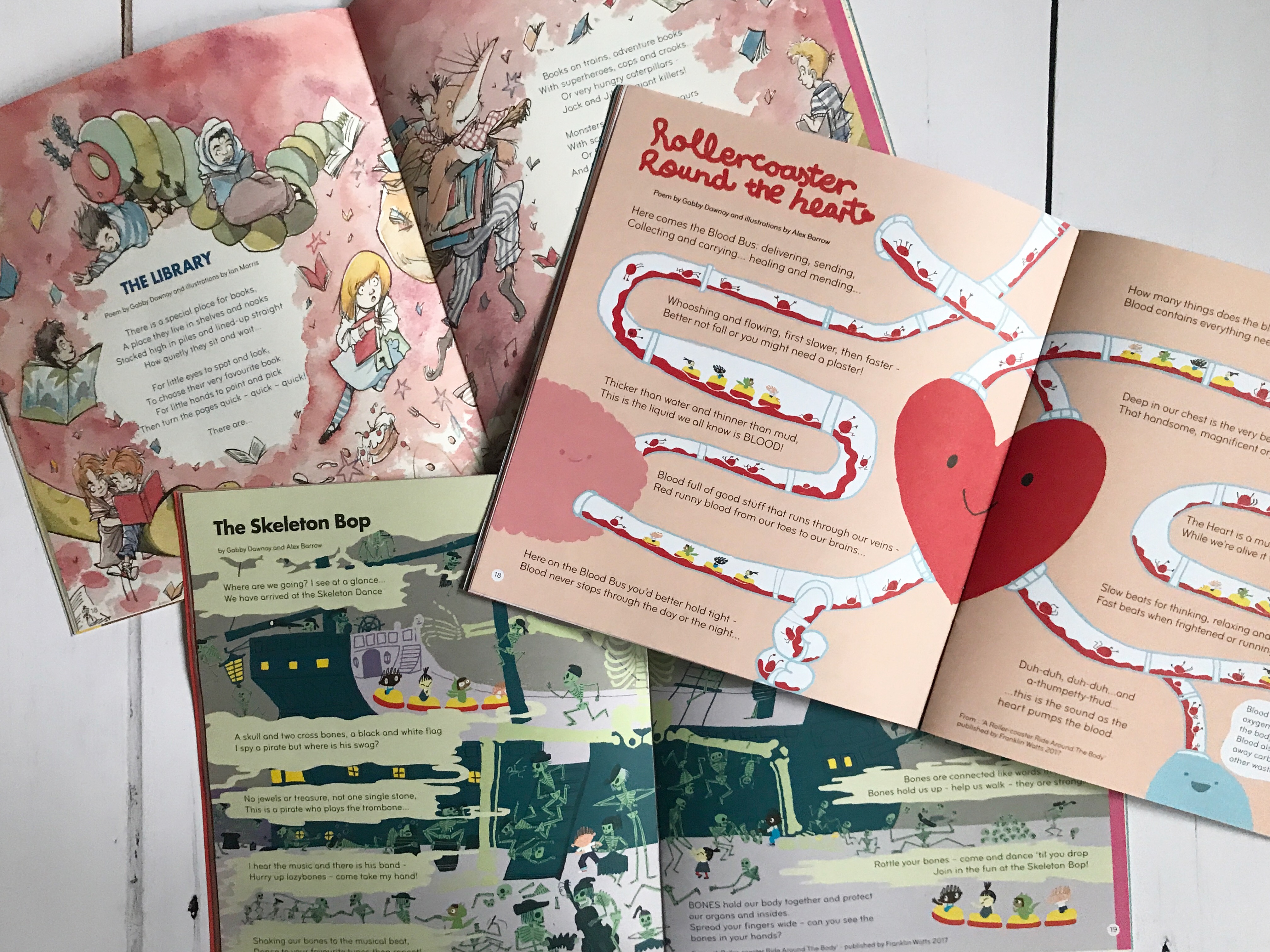 Overall, we really love Okido magazine. My son loves all the mix of stories and activities, and as a parent I love that it's not just fun but also educational, and I like that they have includes things like recipes and poems which makes the mix really well rounded. The magazines are printed on really nice quality, thick paper, which means they are more durable than other magazines where I find the flimsy paper often rips really easily.
In terms or pricing, £5 per issue may seem like a lot at first glance, but once you start comparing that with other kids' magazines it's actually pretty much in line. I grabbed a few of the boys' other magazines they had lying around, and they seem to be around 36 pages for £3.99 or £52 pages for £4.99. So with 48 pages for £5 Okido is not that far off in price, and for the couple fewer pages you get much better quality and durability, and a lot less advertising – the Okido magazines each had just one page of advertising, compared to the other 52 page magazine which had a total of six pages of advertising!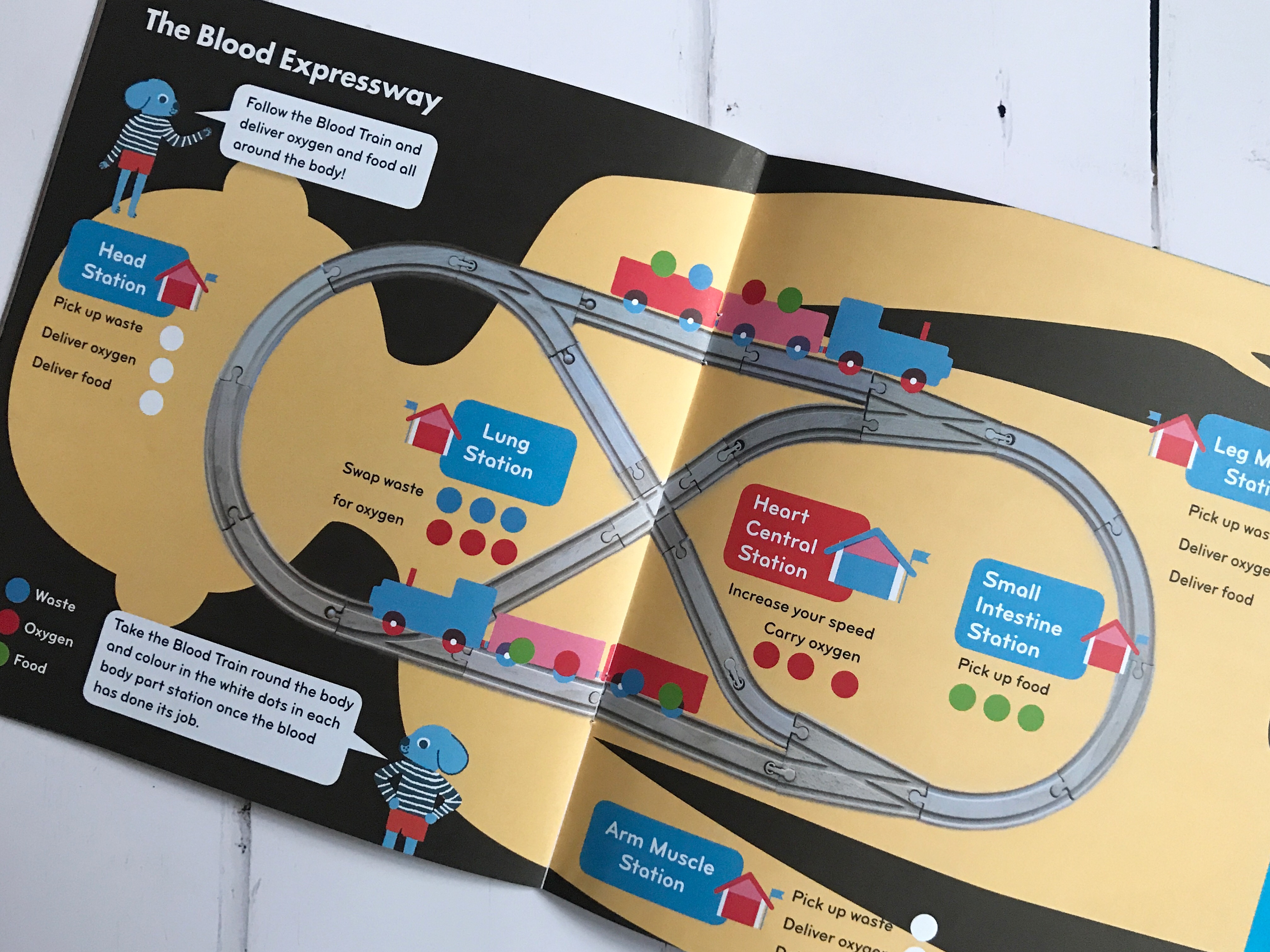 There's an accompanying CBeebies series,  but we have never seen that and it makes absolutely no difference to understanding or enjoying the magazine. There are a couple of stories with the characters from the series, but mostly the content of the issues focuses on the monthly themes.
We've really loved testing our Okido magazine, and I think we will continue to read it. You can get 6 month or 1 year long subscriptions, which would make great Christmas presents and are available via the Okido website, and you can also purchase individual back copies in their online shop.
[line]
Disclosure: We were sent a couple of free issue of Okido magazine in return for an honest review. All opinions are our own.