Every year, I have been looking on with a little envy at the pictures of apple picking and pumpkin patch outings filling up my social media streams. Last year, we visited the US during October and got within reach of an all-American pumpkin patch, but ultimately sadly couldn't make it there. So when I heard about Craigie's Farm in South Queensferry offering a 'pick your own' experience, just a short-ish bus ride away from Edinburgh's city centre, I knew I had to take my boys there. It's easiest to get there by car, but we weren't going to let that get in the way.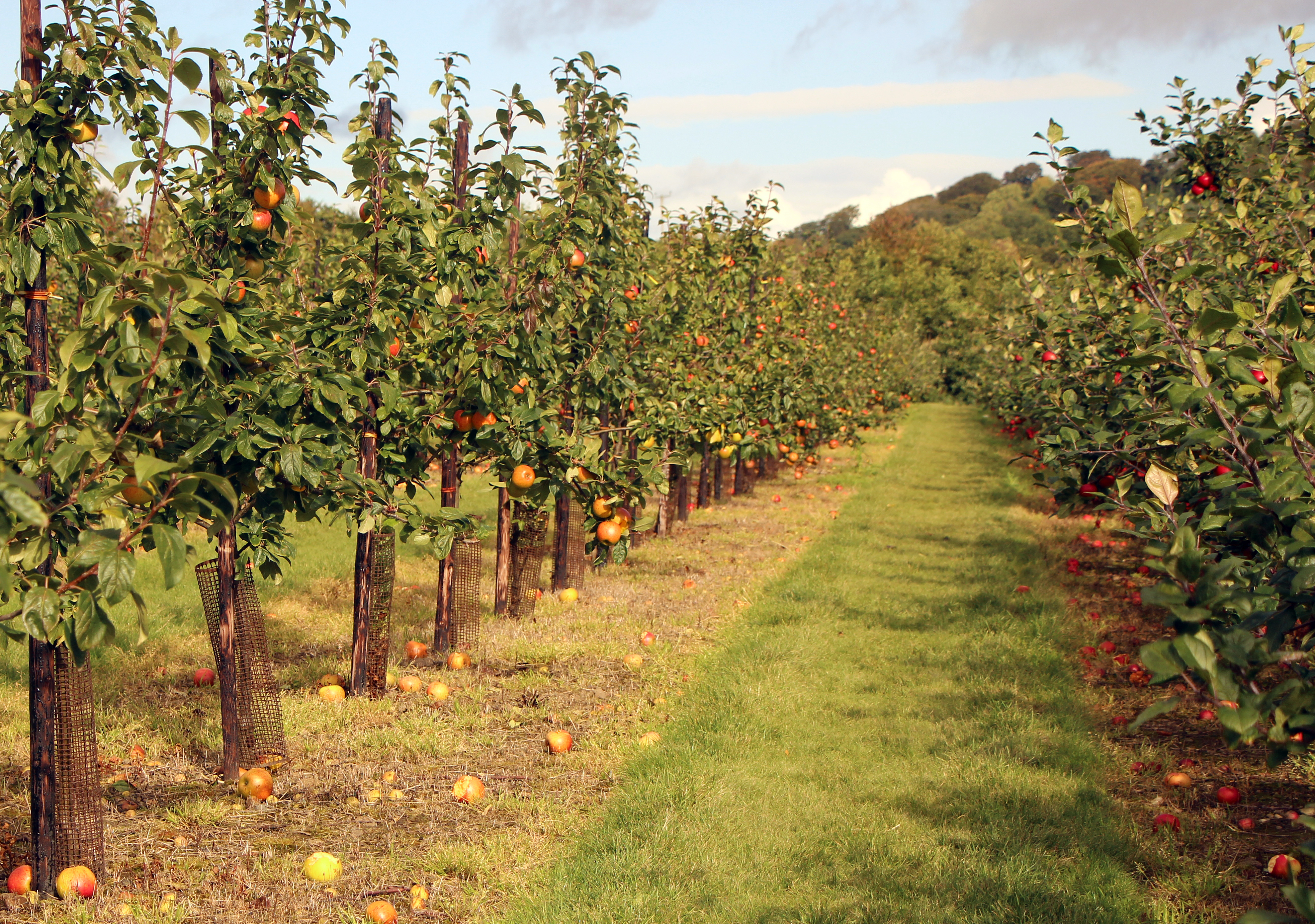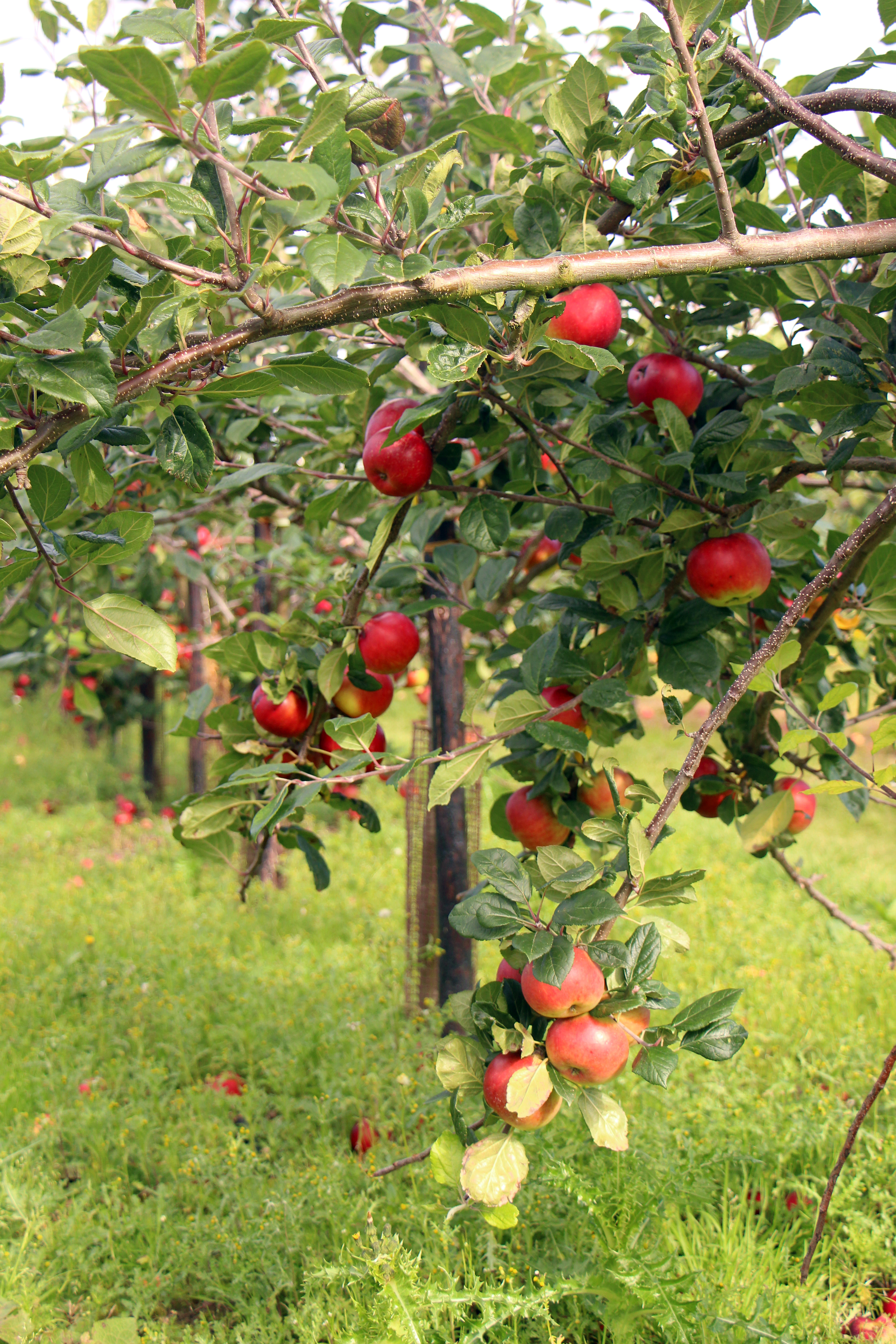 The weather report for last Saturday promised us a golden Autumn day, so we headed out to the bus after breakfast. It took us around an hour to get to Craigies, from Edinburgh's Southside. There's a number of buses that take you in to the city centre, and from there you get the No.43 towards South Queensferry. We got a Family Day Ticket which, at the time of writing, cost £8.50 and covers two adults and up to three paying children. Under 5s go free, but even with just one paying child it was the cheapest option.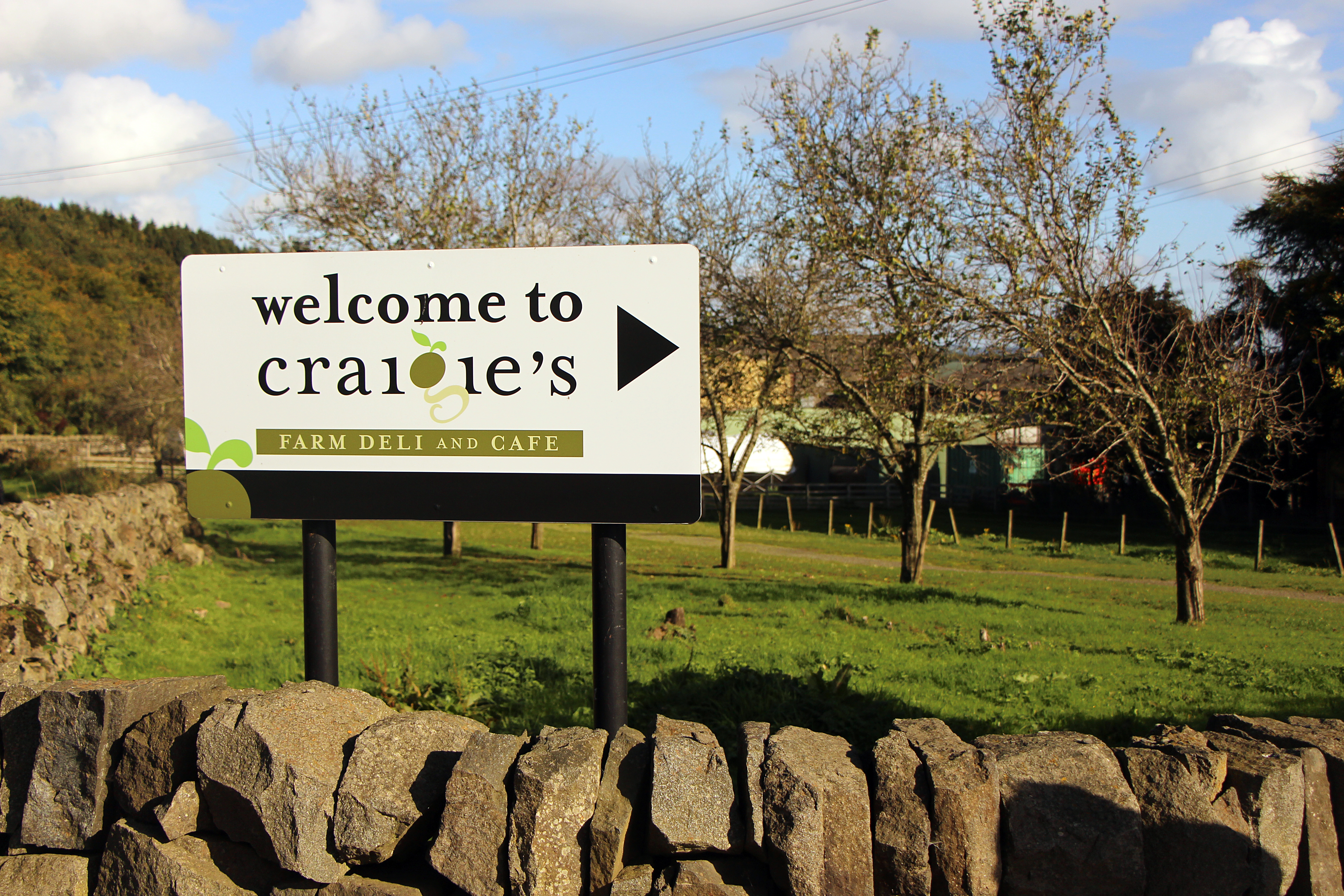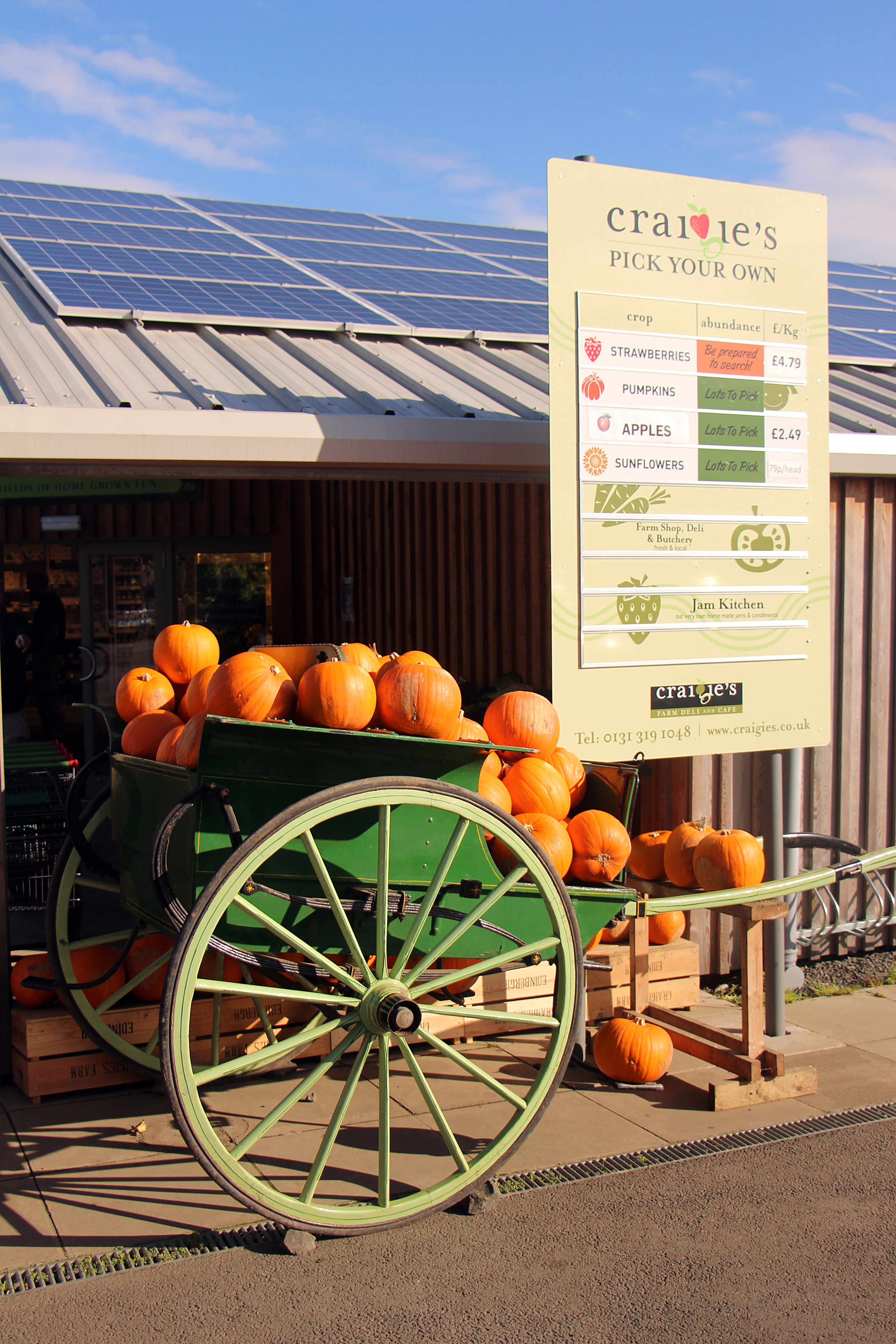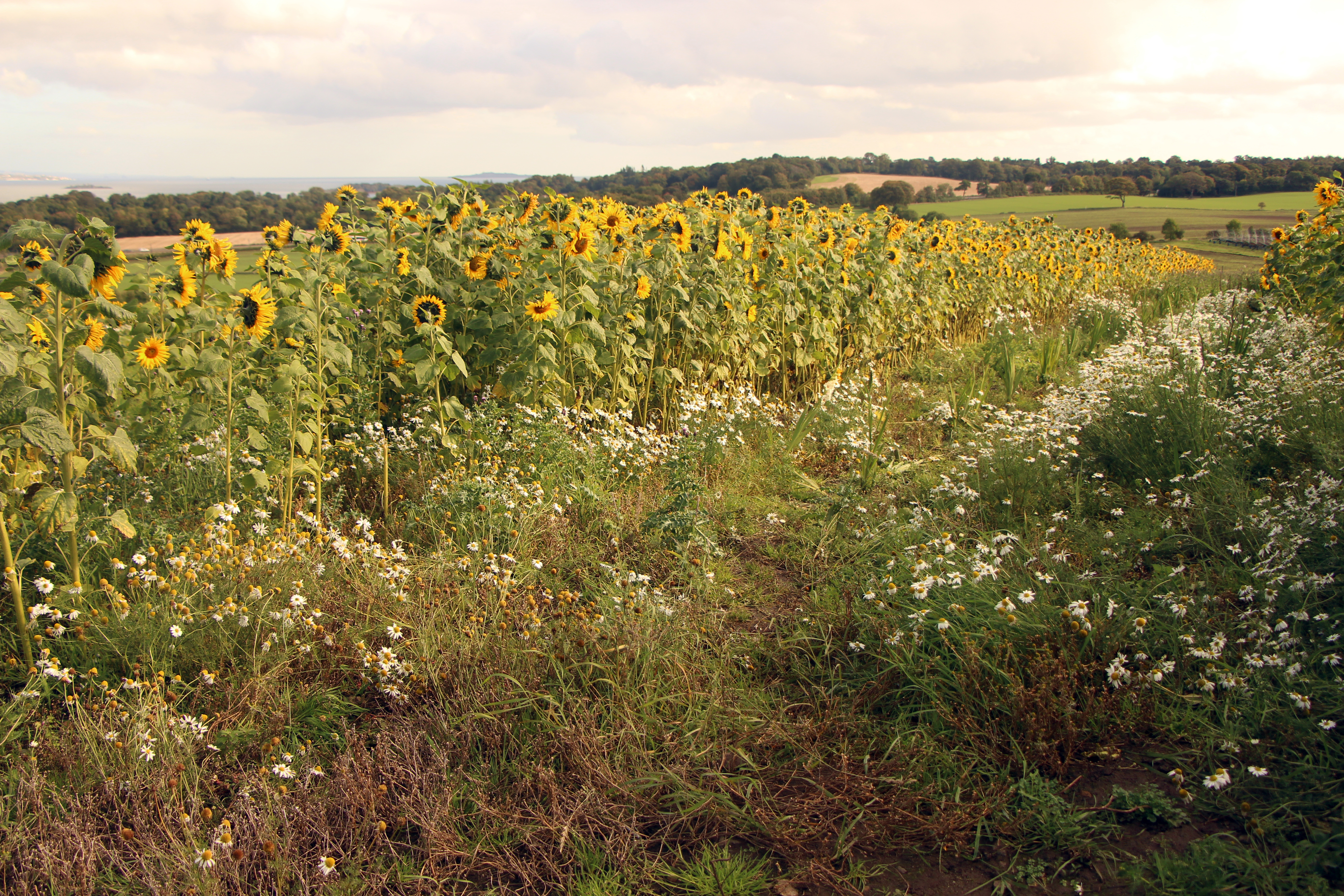 The stop to get off at, is just after the bus passes over the dual carriageway bridge. There's a sign pointing to the farm just before the stop. When you get off, retrace your steps a couple of yards back, then take the path/road leading uphill in to the woods. Be careful and stick to the side, as although this is just a side road there are still quite a few cars coming through. The walk to the farm is just over half a mile. Judging by the number of cars passing us, and parking up at the farm, and the lack of other people walking up the road, it's probably safe to say that most people visit Craigie's Farm by car, but it is totally doable by bus!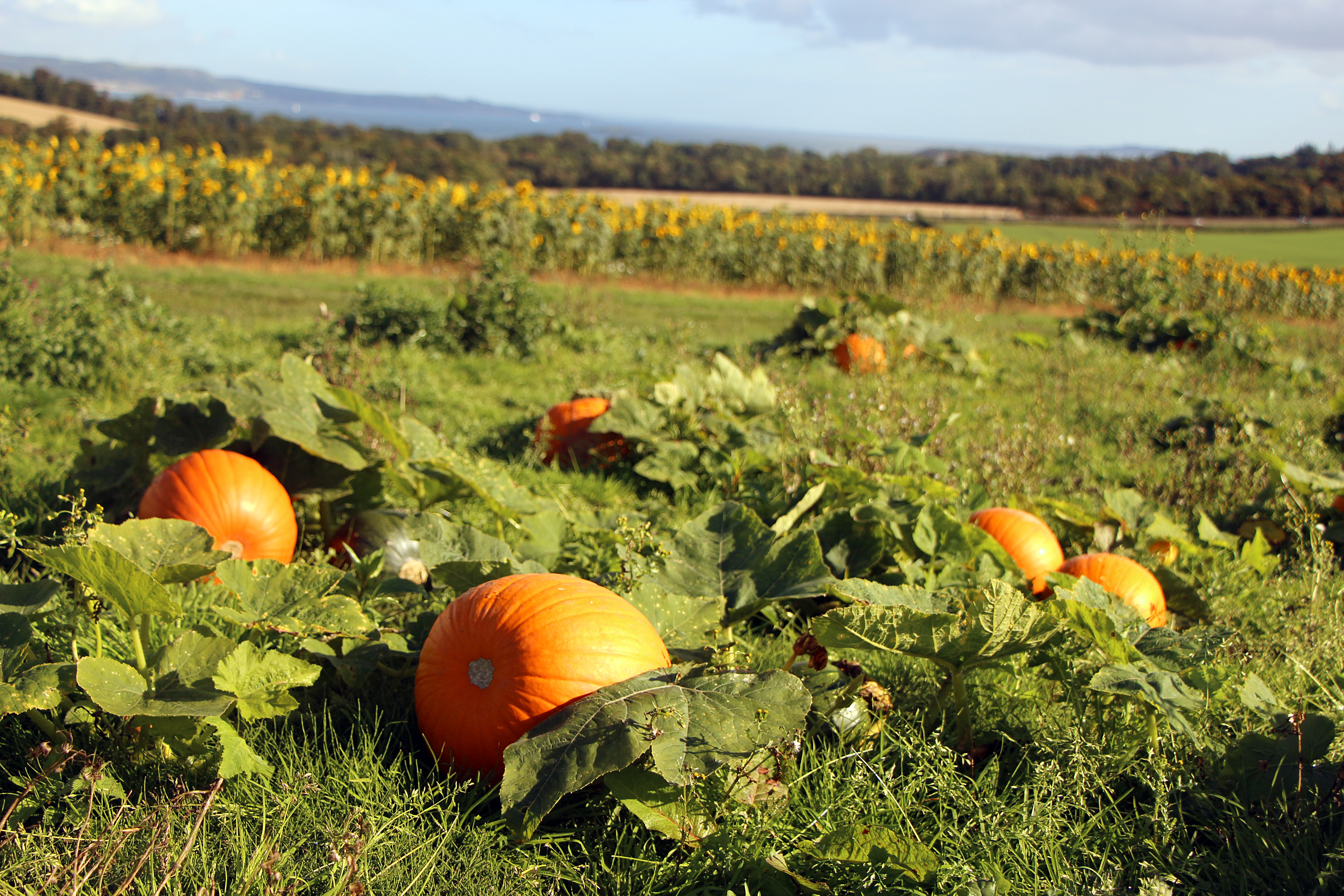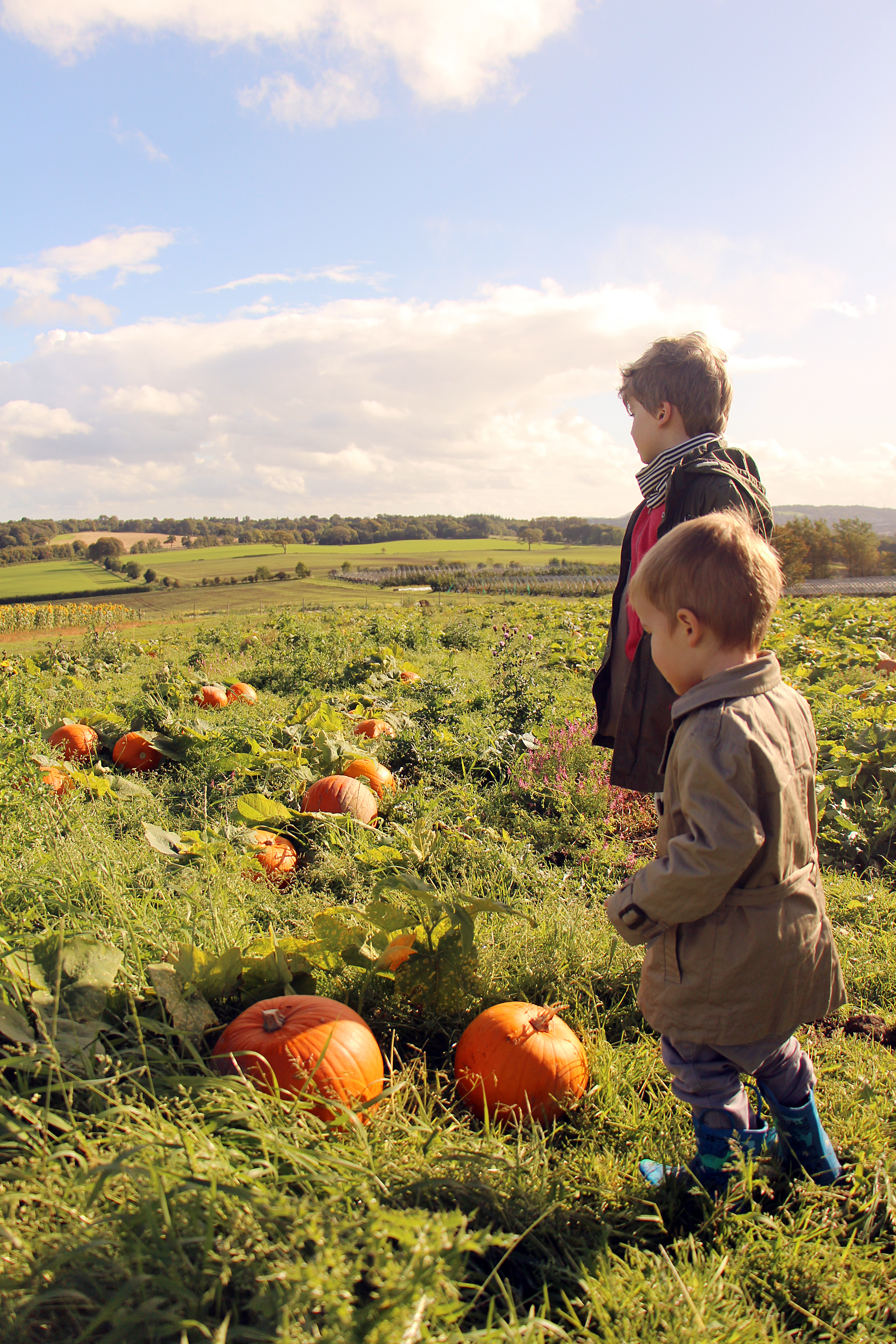 You can 'Pick Your Own' at Craigie's Farm from June until October. The picking season starts with the berries – strawberries, raspberries, cherries, currants, gooseberries – then peas and beans, sunflowers and blackberries, and finally apples and pumpkins. There's a handy Pick Your Own calendar, that you can download from their website, to check when things are in season. The website will also show what is available to pick right now, with a colour code to show how abundant each crop is. We came at the tail end of strawberry season ("ripe ones hiding"), and right in the middle of sunflower and apple season ("lots to pick") and, as it turned out, the first day of pumpkins! When I'd checked the website earlier that week, they had been listed as "still ripening".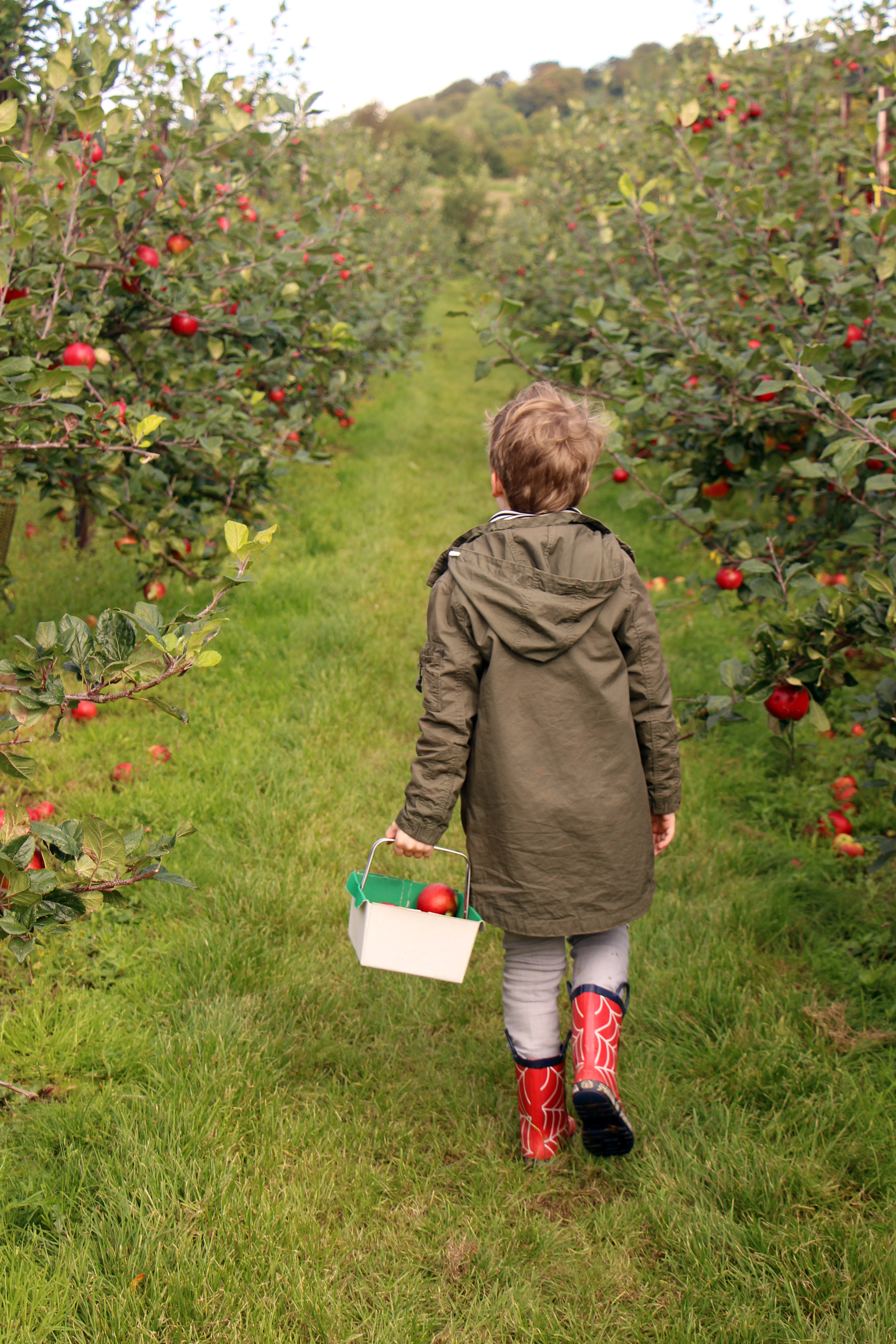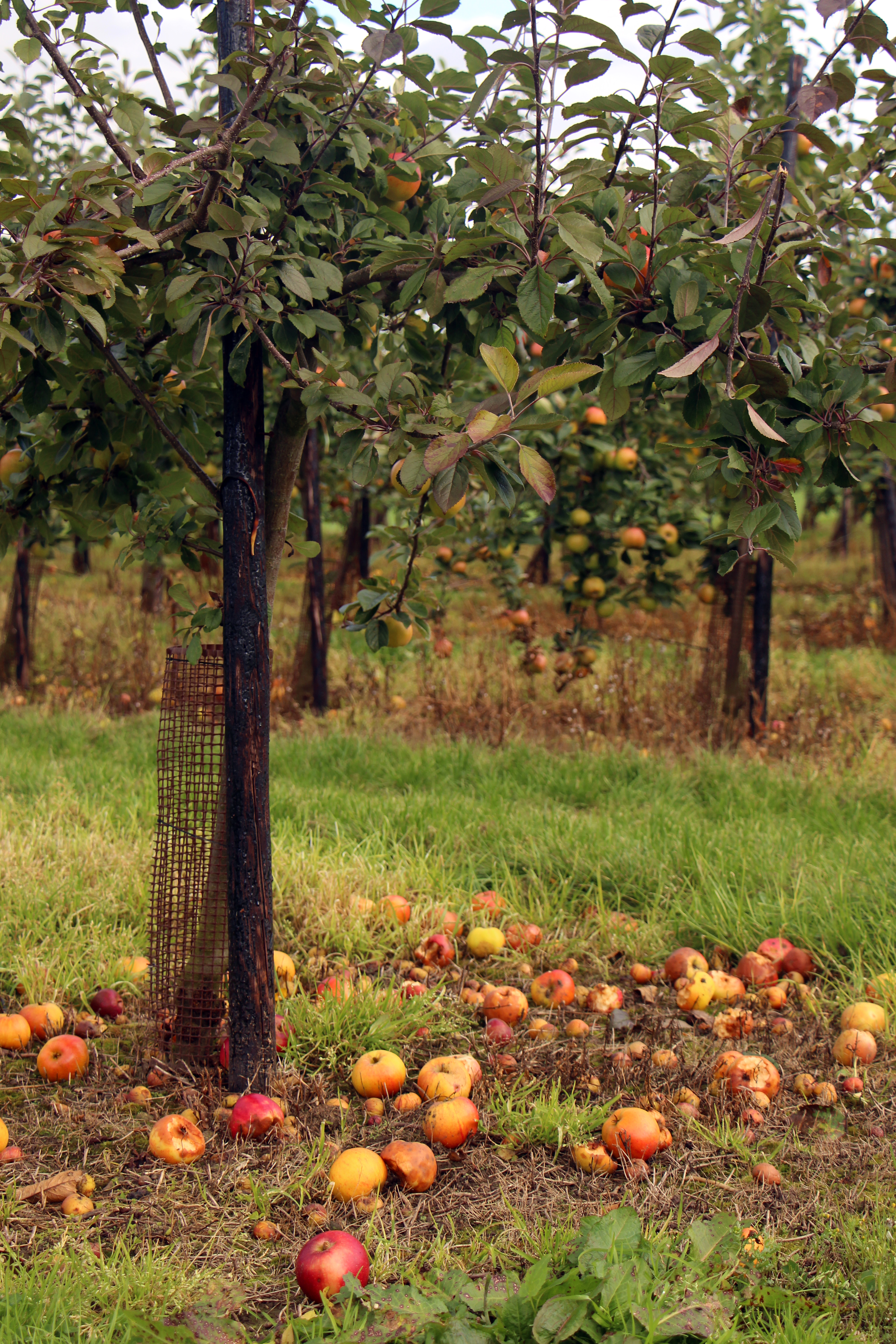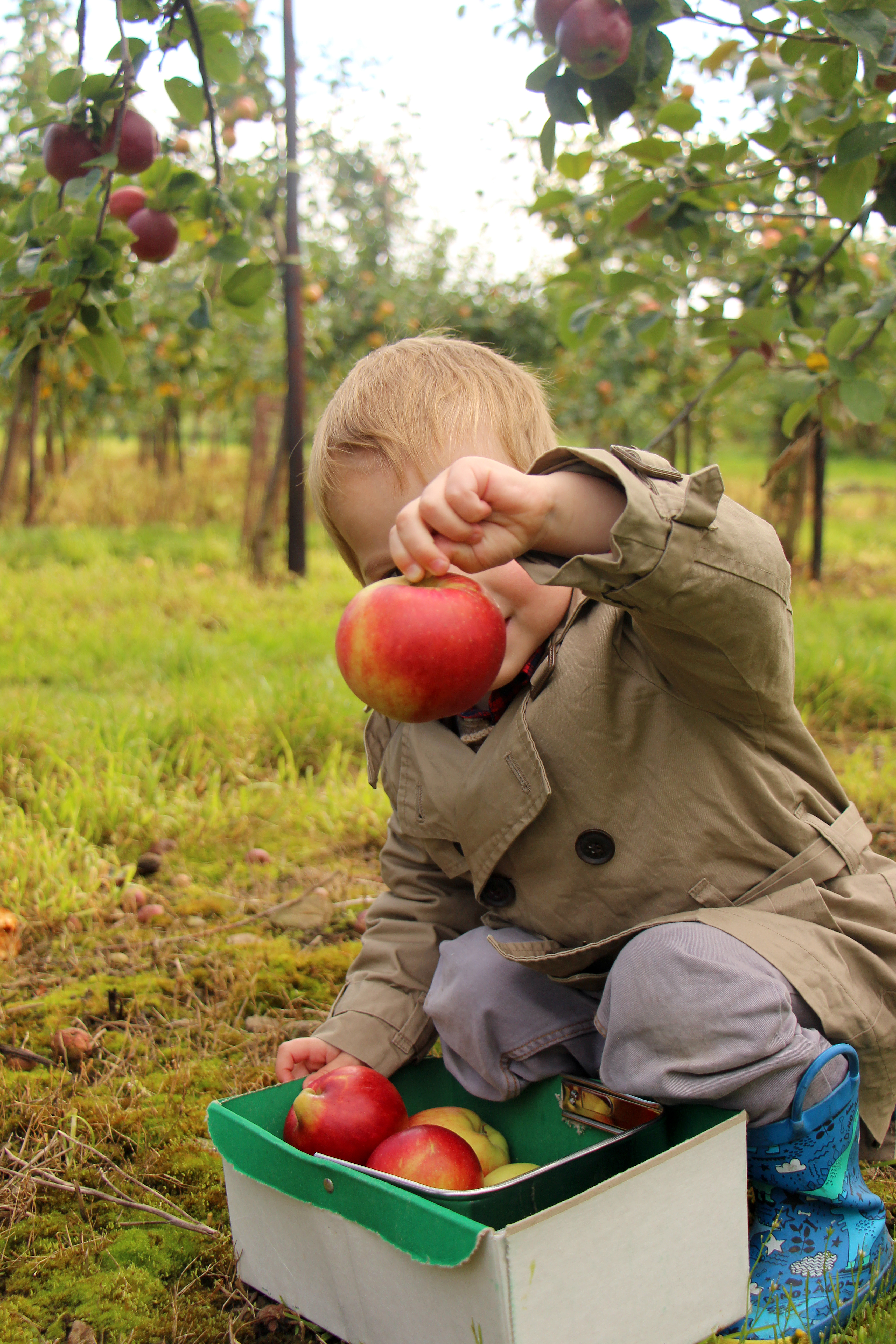 Everyone who arrives at Craigie's Farm has to report to the shop first, before entering the farm. They operate a minimum spend, which is £3 per person from walking age upwards, or £12 for our family of four. This is payable on entry and redeemable against any fruit picked, though the day we went there was no minimal spend, in celebration of the first day of pumpkins (though we ended up spending over £12 anyway). You get given some baskets, a map, and some helpful directions on where to find the best fruit, then once you are done picking you go back to the shop to have your fruit weighed and to pay up.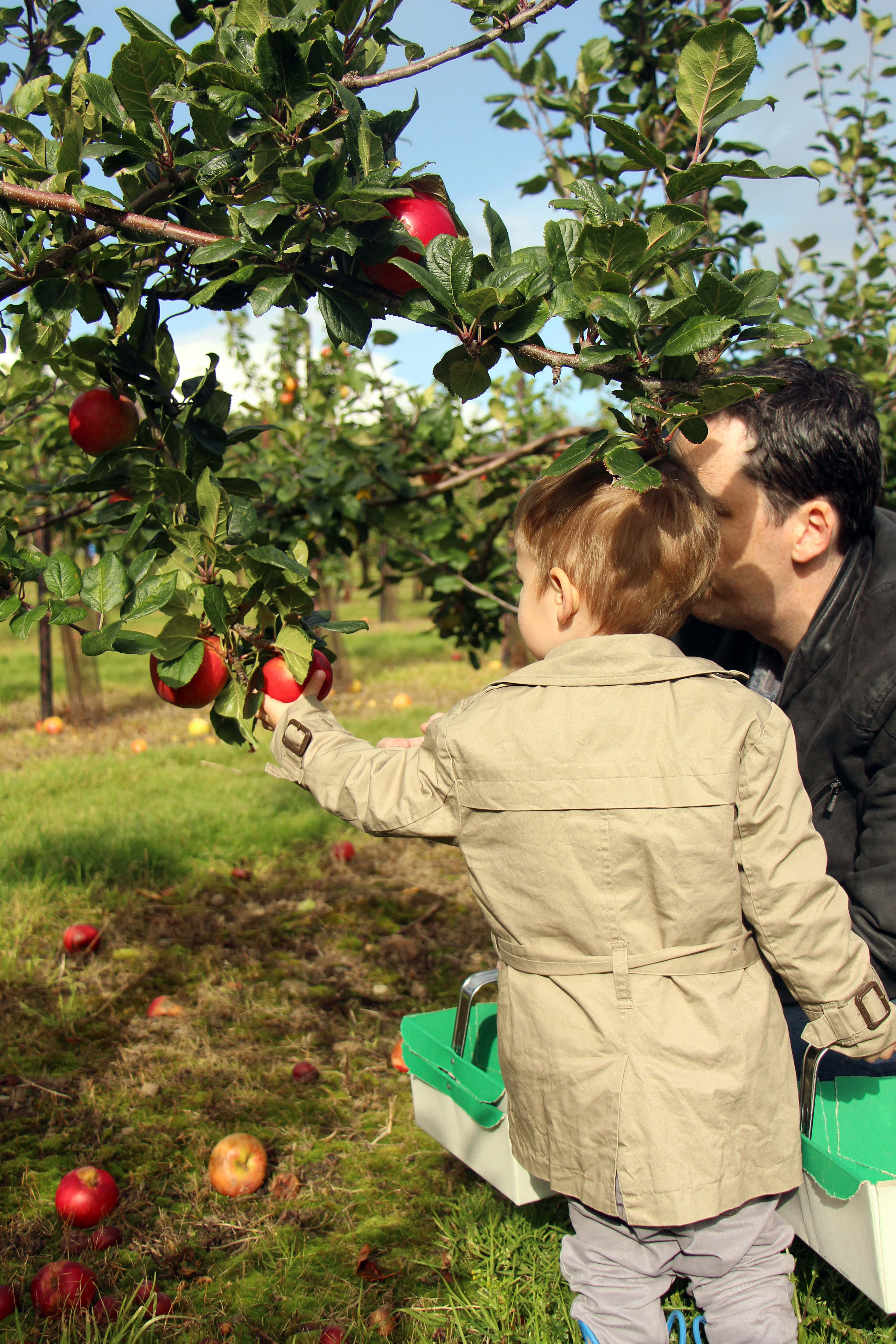 As the ground around the farm is rough and rugged, we left the stroller chained up to the bicycle racks. It's a small enough farm for our almost three year old to manage on foot, and the whole point was for him to join in with the picking anyway. We decided to head to the apples first, and leave the heavy pumpkins until last. Along the way, we had a peek in the strawberry tunnels, but decided not to pick any.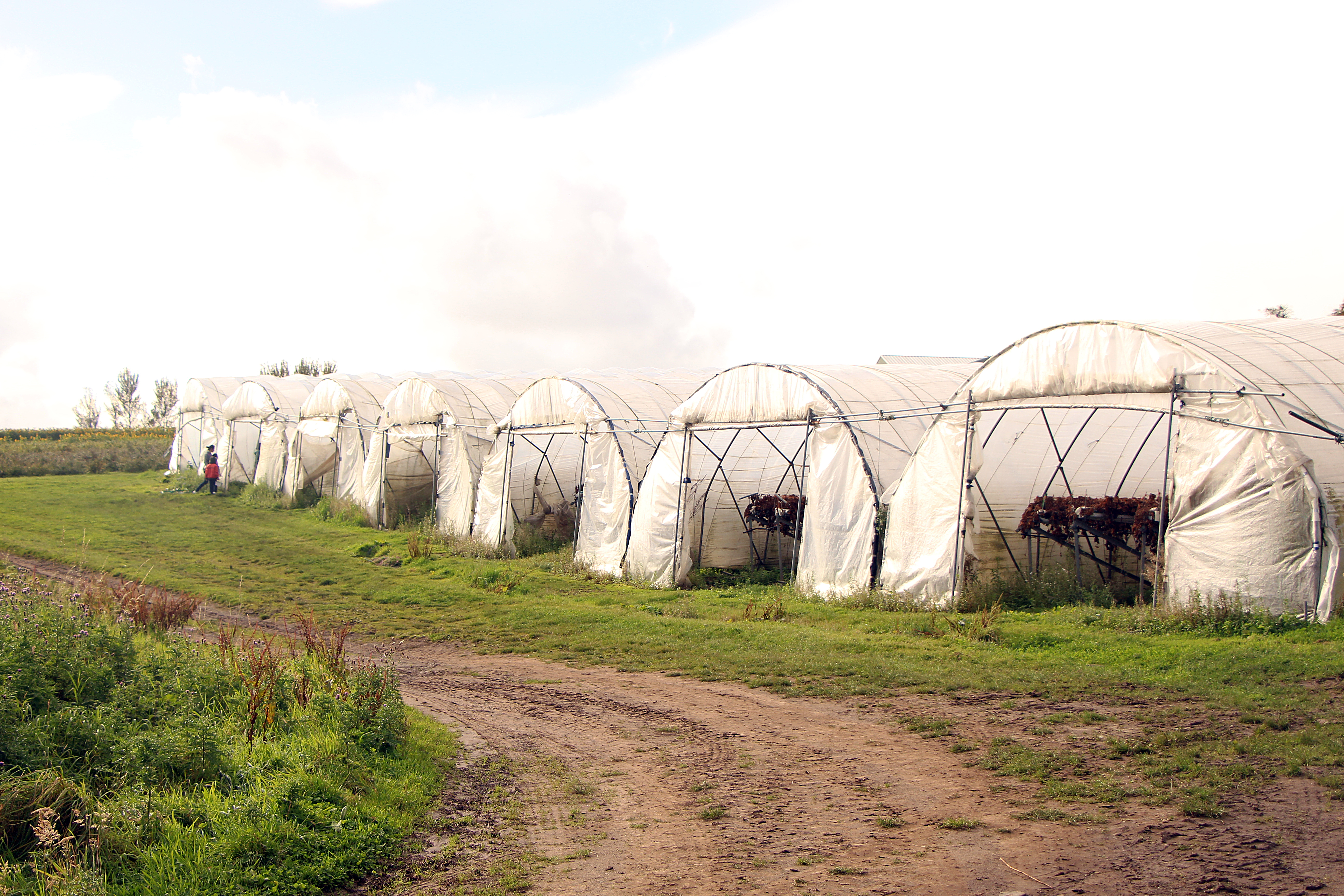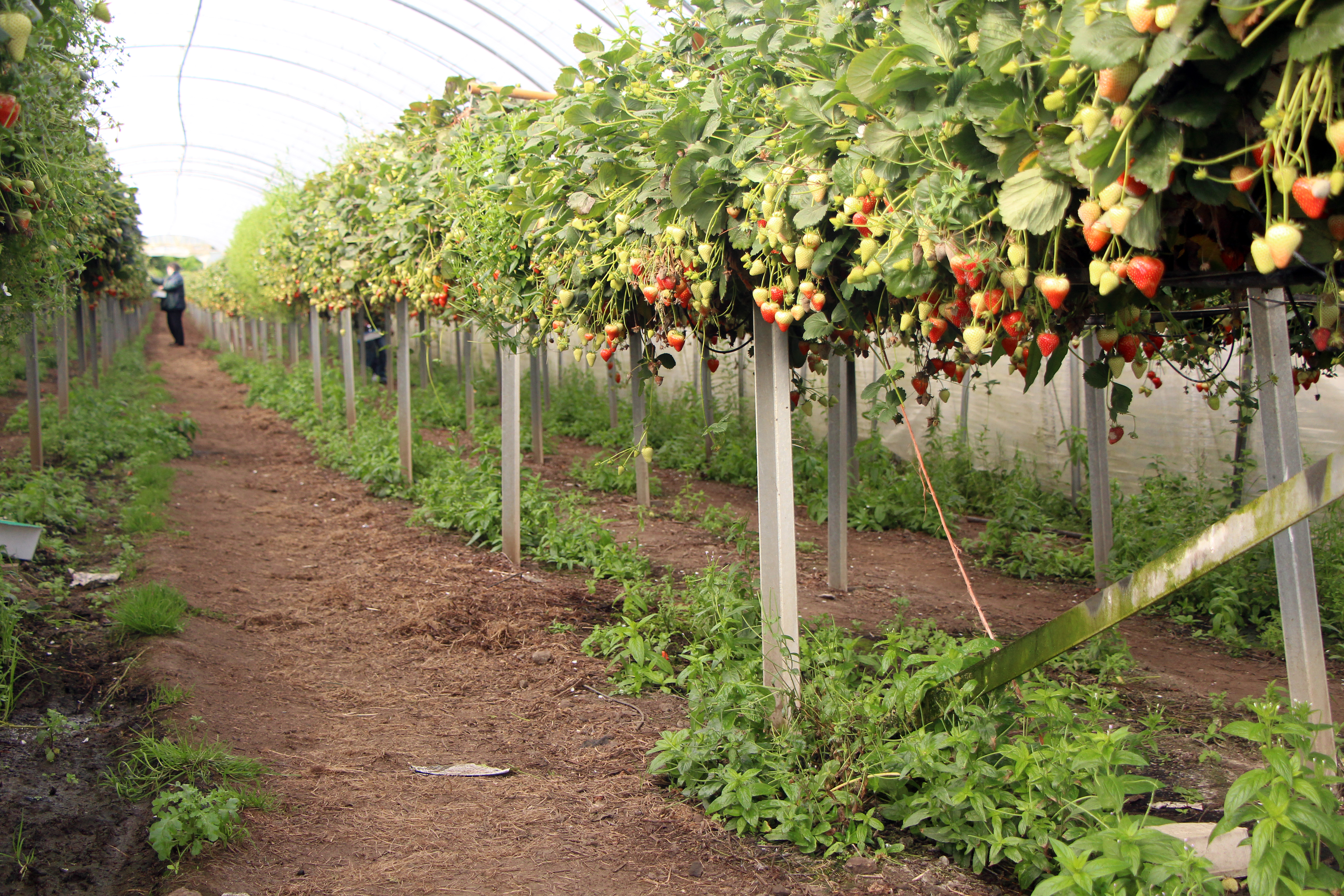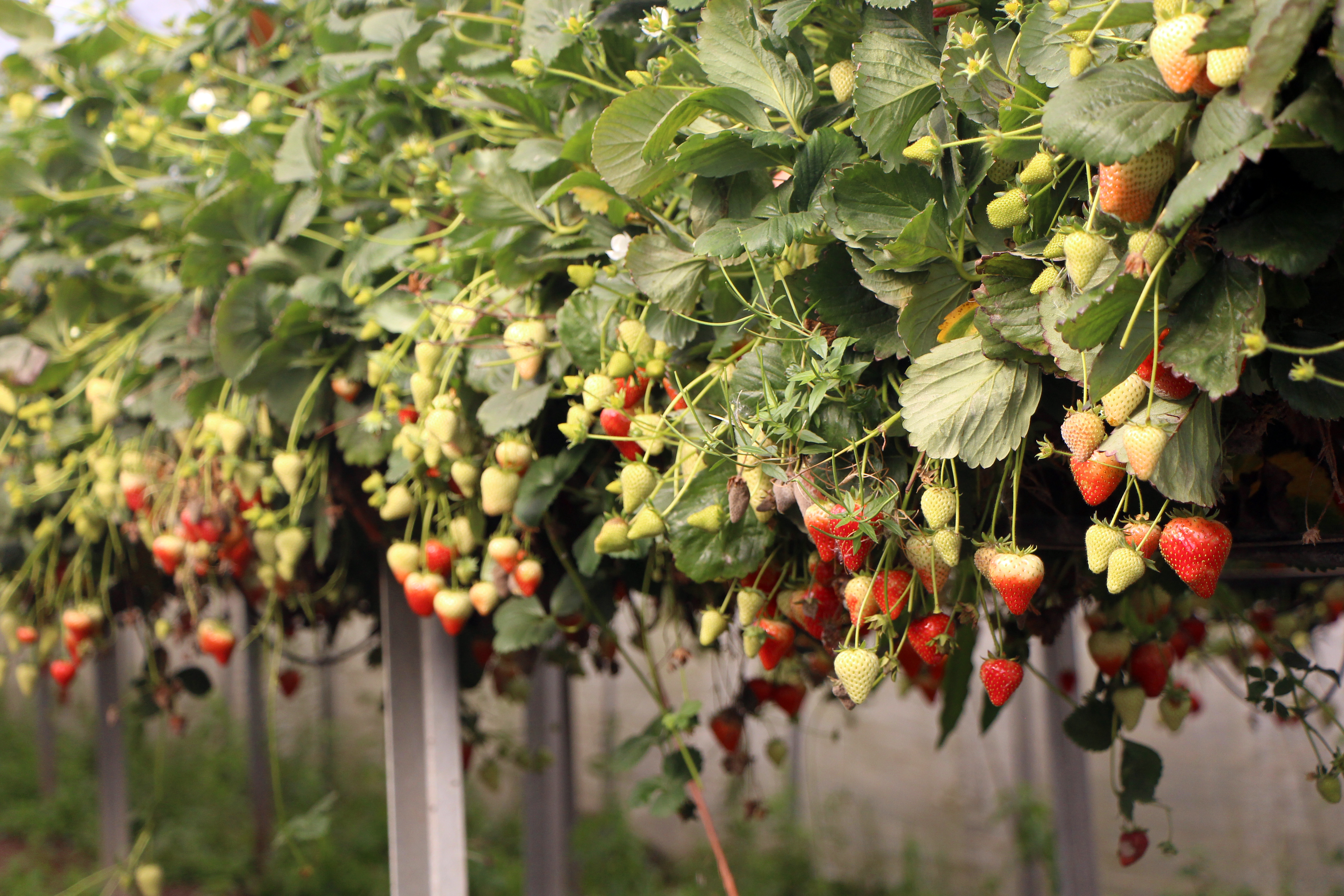 The apple orchard was just how I had imagined it. Trees hanging full of juicy red apples waiting to be picked, over-ripe ones that had already fallen by themselves strewn around the ground. A perfect Autumn scene. There was a man on hand to direct us towards the most ripe trees, and to show us the best apple picking technique – twist, don't pull! Otherwise you may damage the branches. The boys really got in to it, and we had to dampen their enthusiasm before they picked more apples then we would be able to carry home or use up before going off.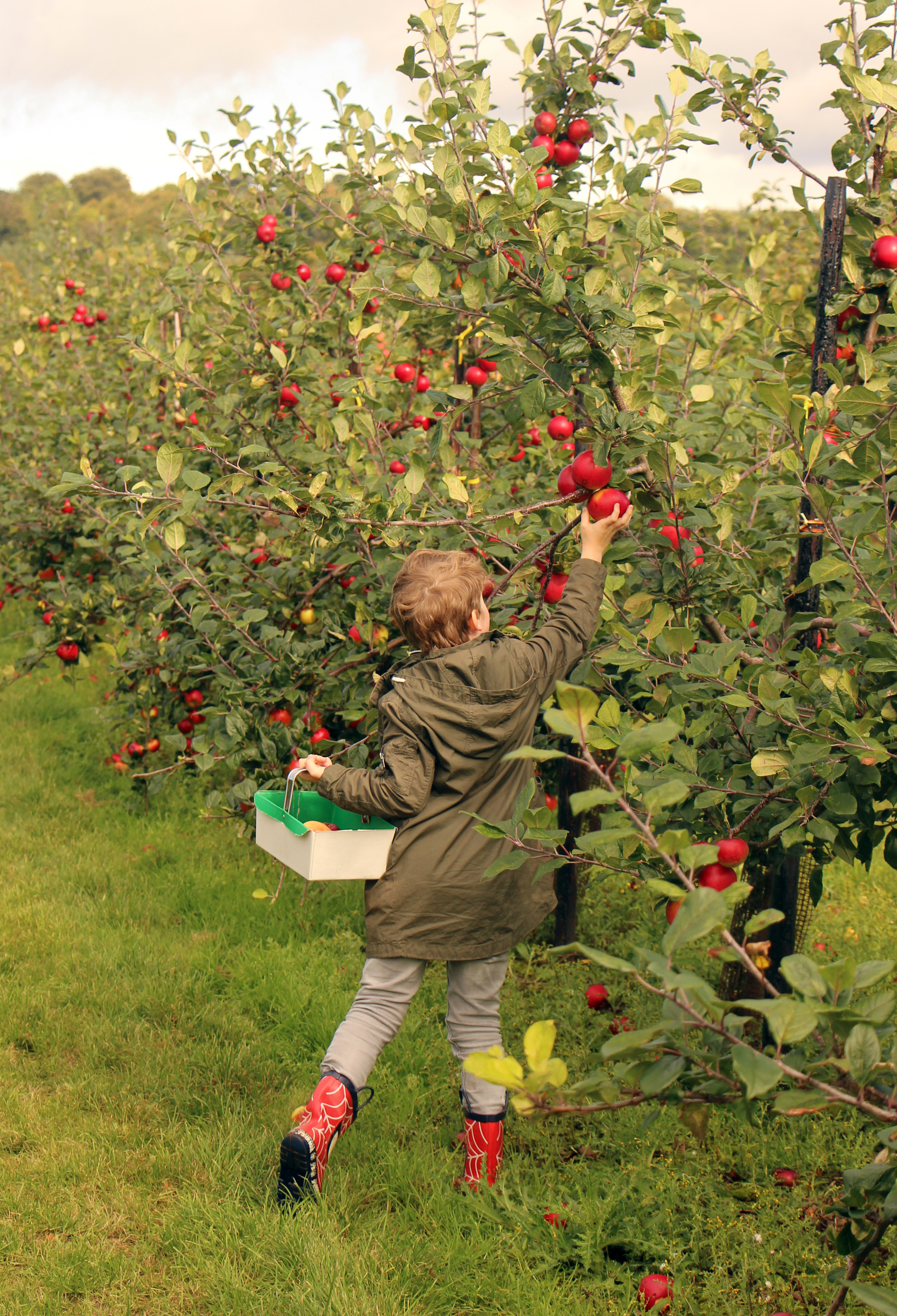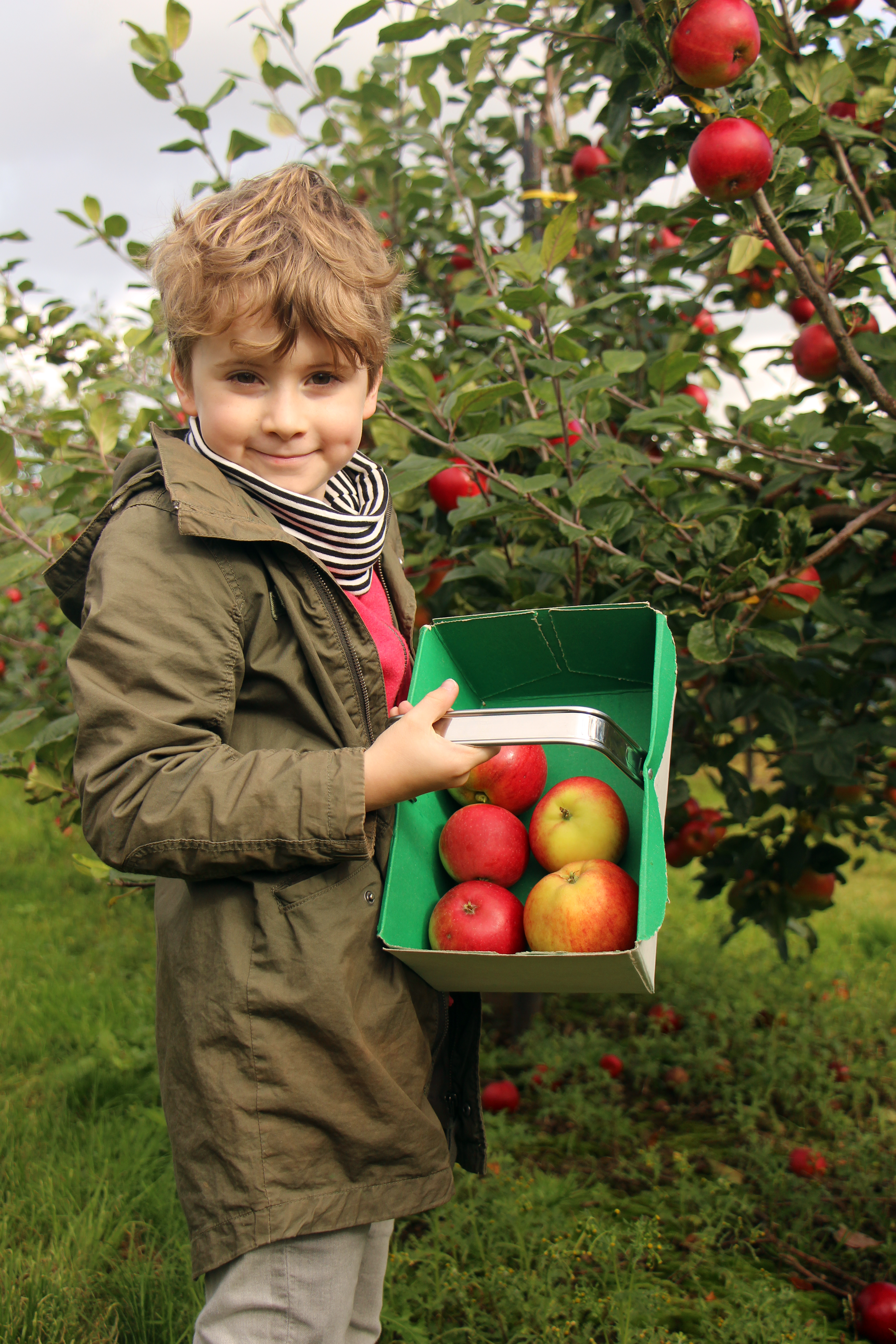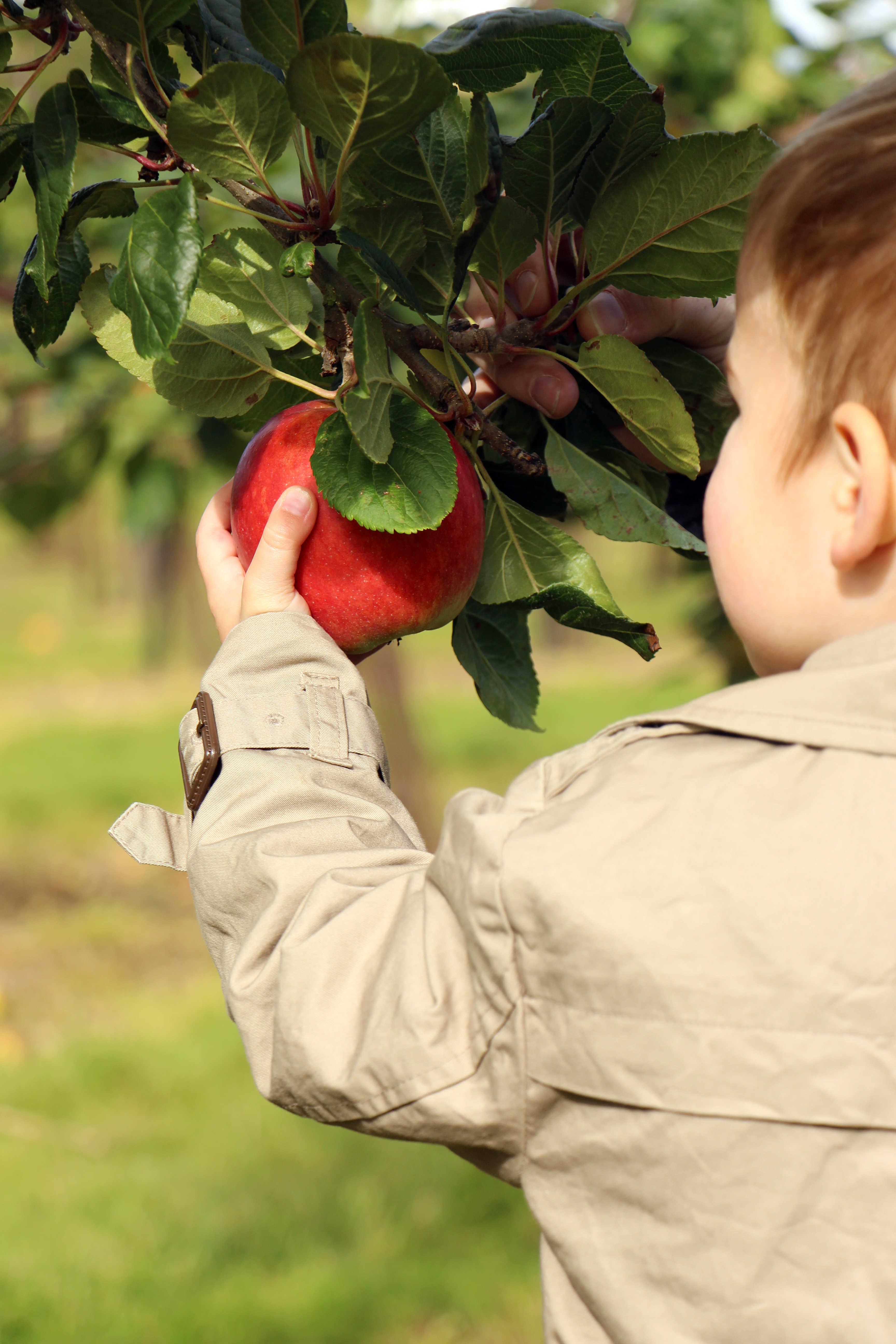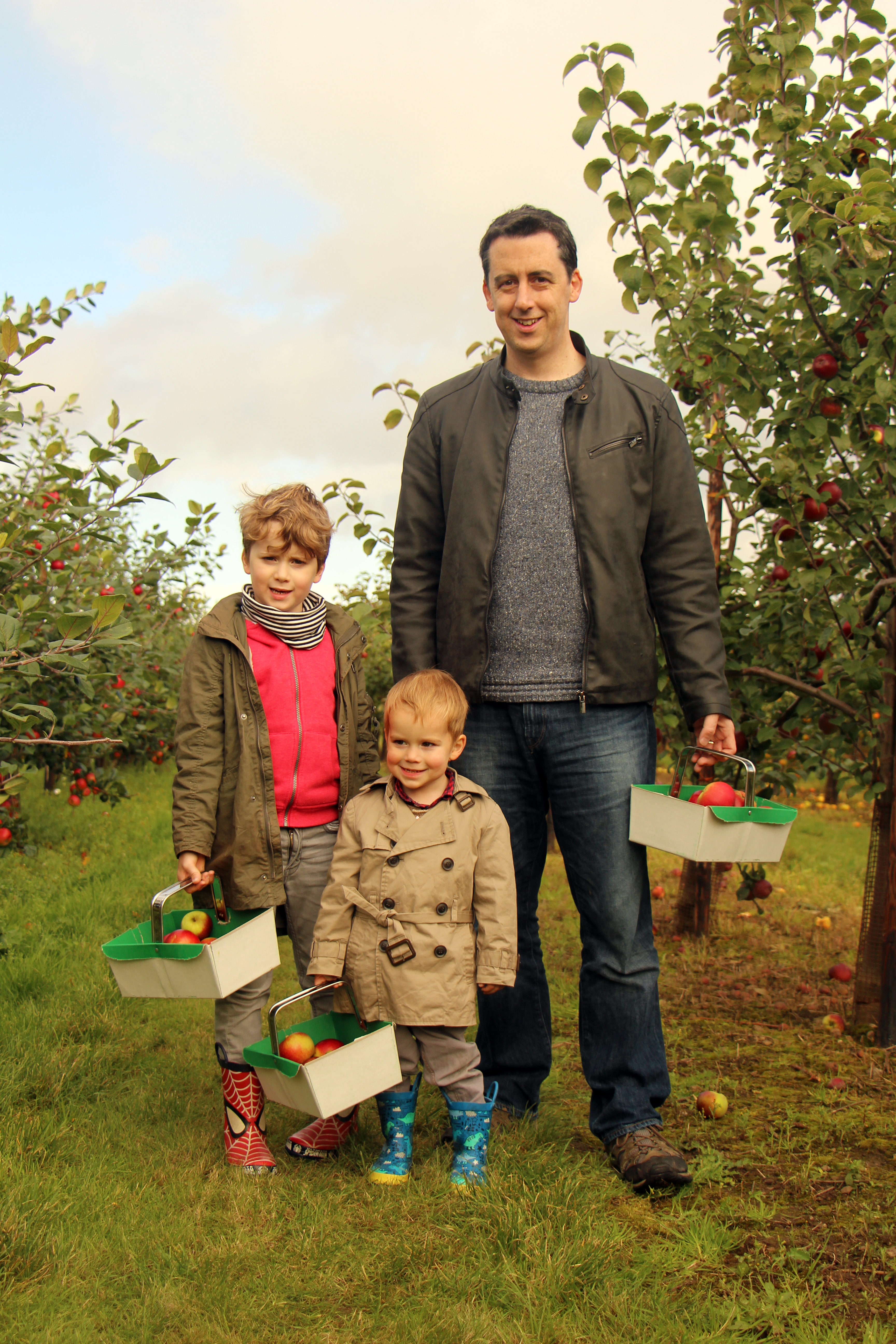 After the apples, we walked by the sunflower fields to pick a couple of sunflower heads. Those beasts really are quite sturdy – it wasn't easy getting them off! The boys thought it was "cool" that the sunflowers were bigger than them, and our cheeky youngest kept photo-bombing his brother, when I tried to take his picture.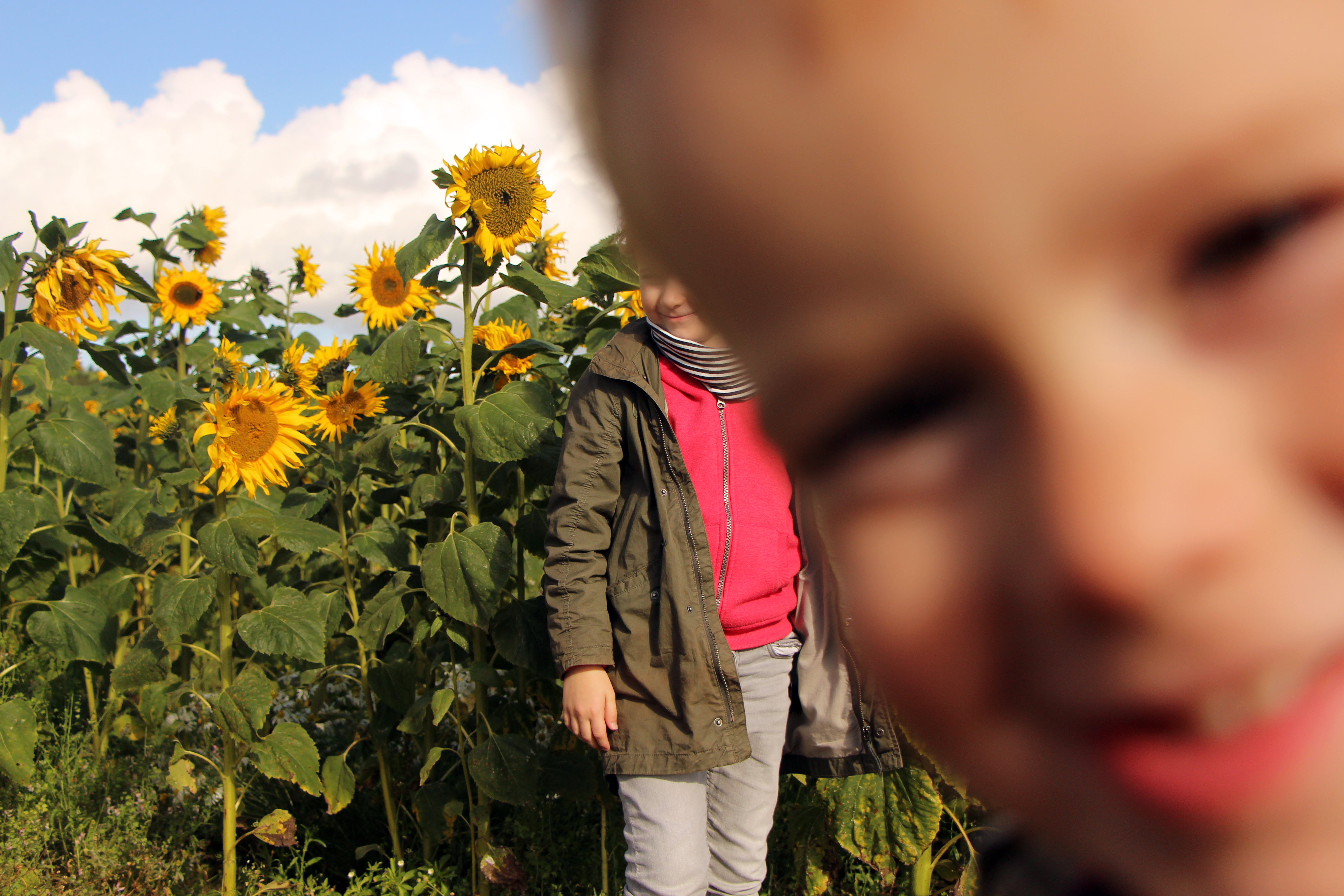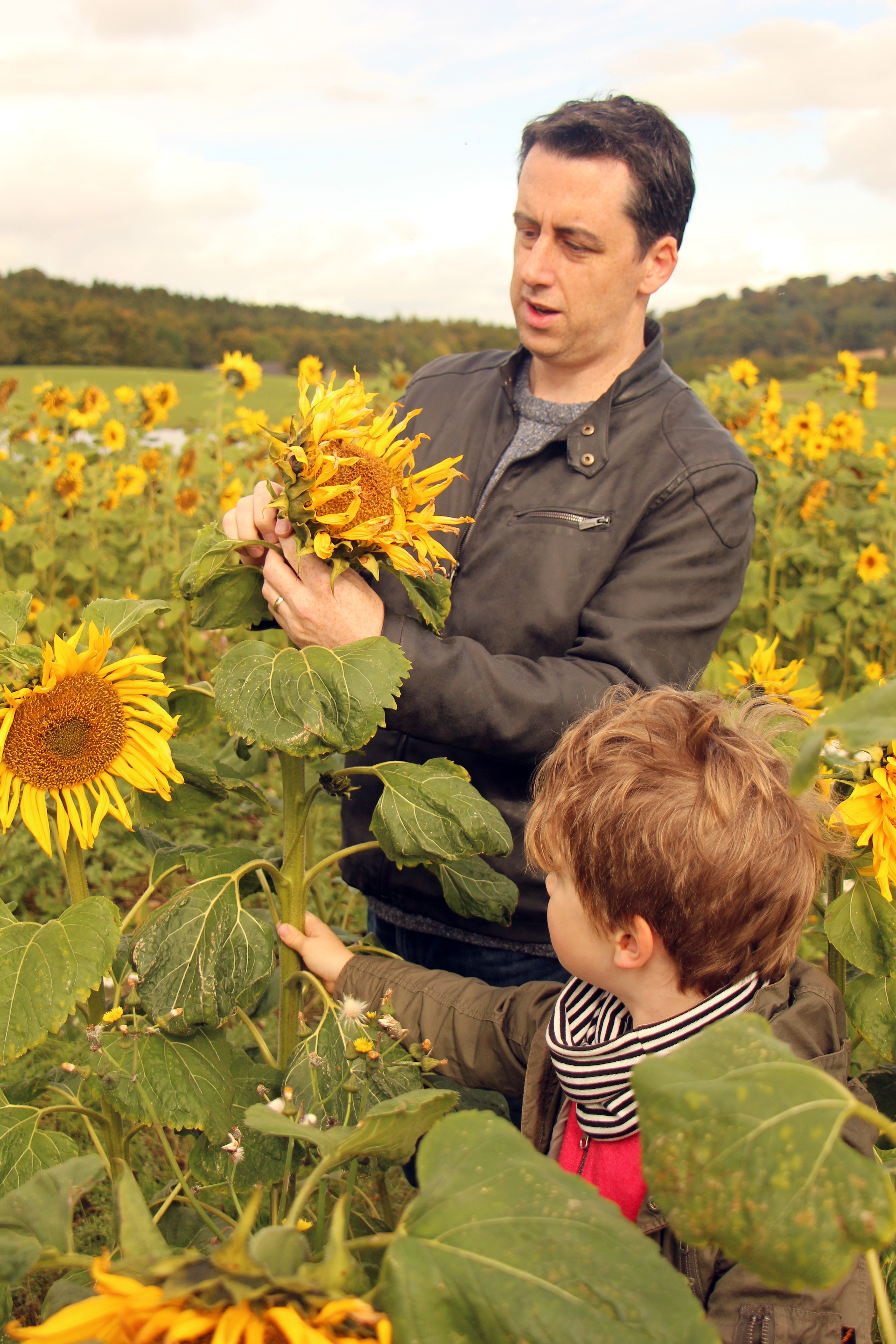 Our final stop was the pumpkin patch, where we took a long time surveying all the pumpkins and picking the best one for Halloween. I know it's not Hallowe'en for a while, but as long as the pumpkin doesn't have any damage to its skin and is kept cool and dry, it will keep for a few weeks. In Berlin, they have a pumpkin festival around this time of year, and we always bought our Hallowe'en pumpkin in advance there too. The picture of Mr Fox trying to lift the heavy pumpkin is one of my favourites of the day!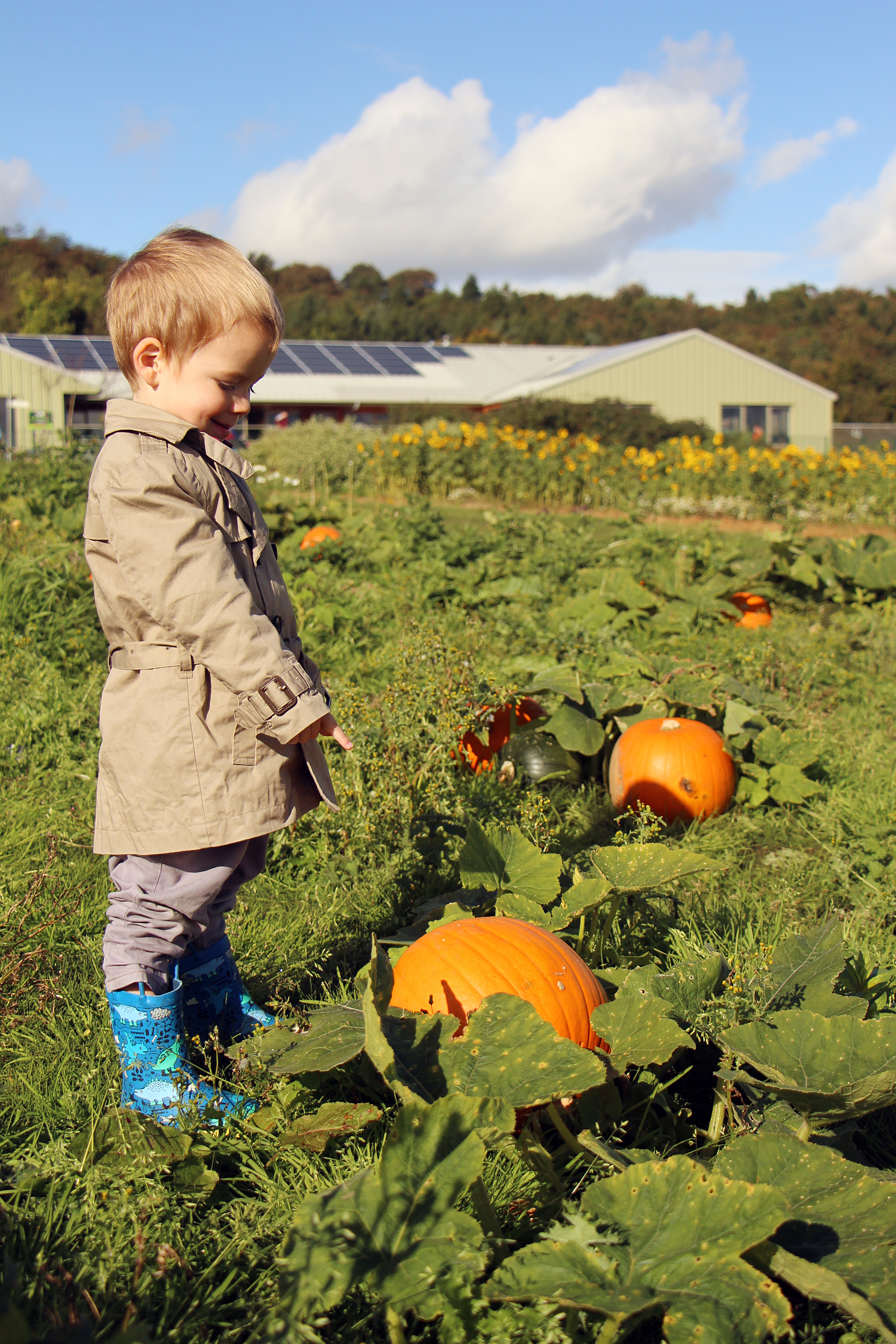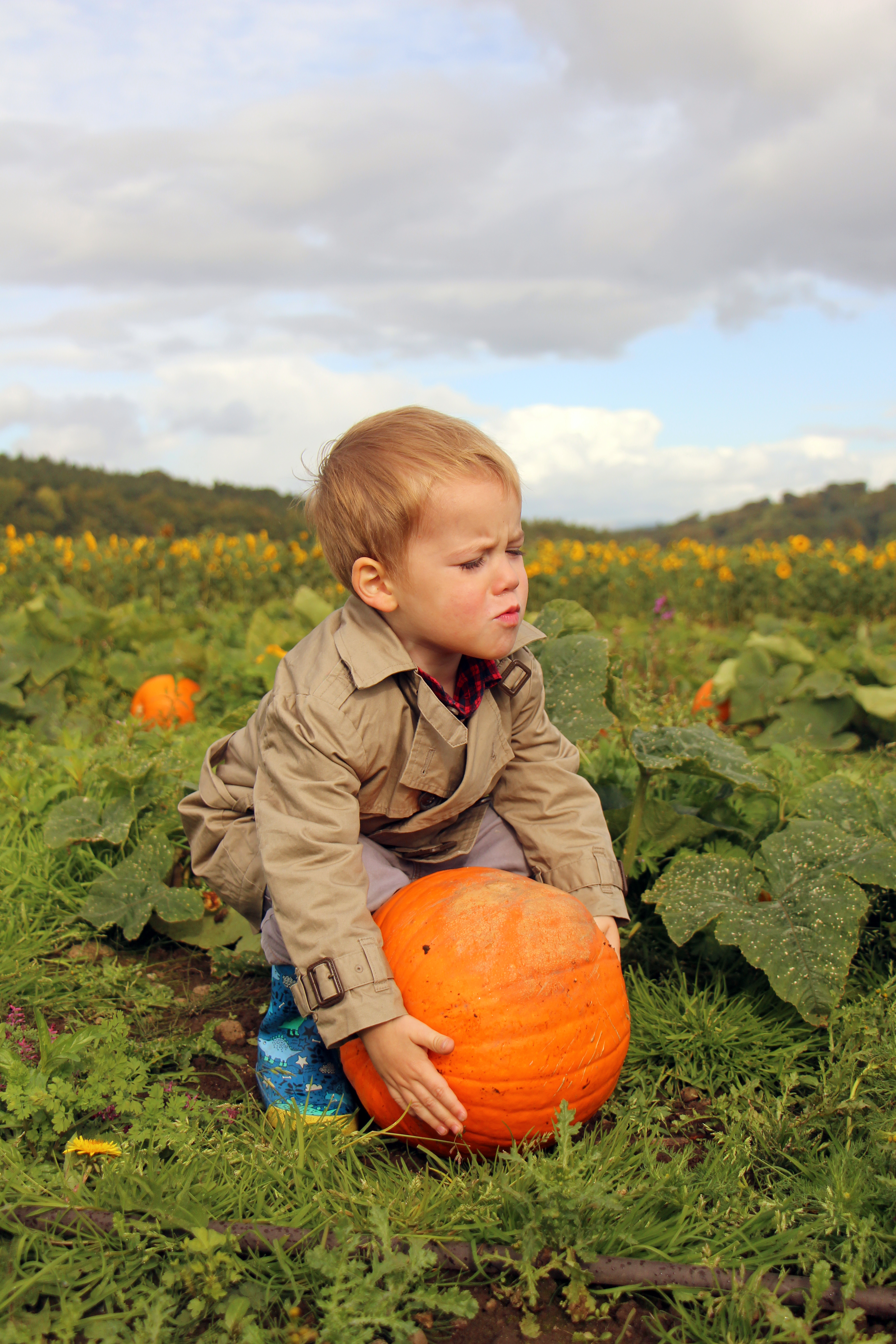 After all that picking, we had built up an appetite, so we headed back to the shop – which also includes a cafe – for some lunch (after paying for our pickings first, of course). There is an enclosed children's play area out the back of the cafe, with some picnic tables alongside, which was perfect for the kids to play while we had our lunch.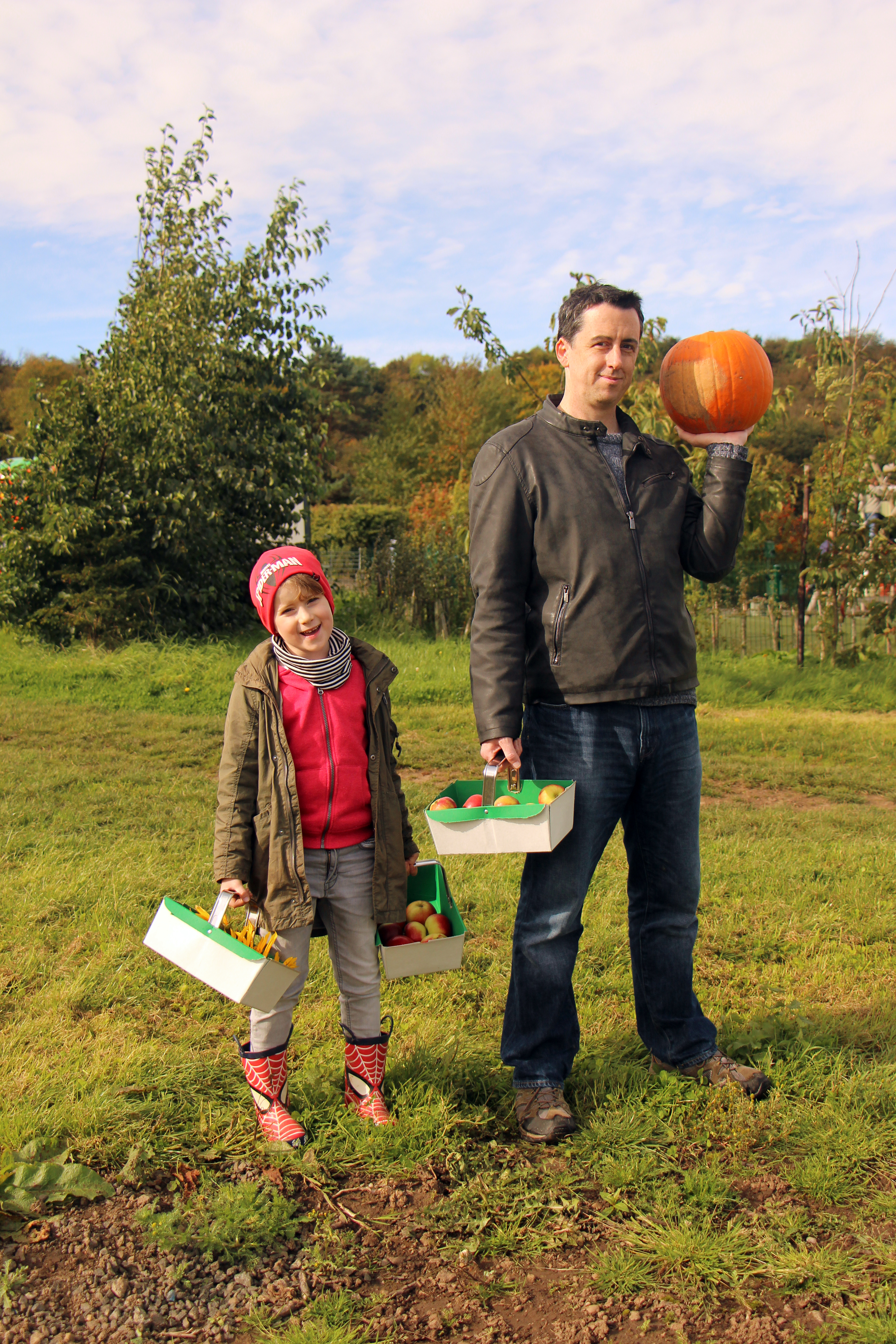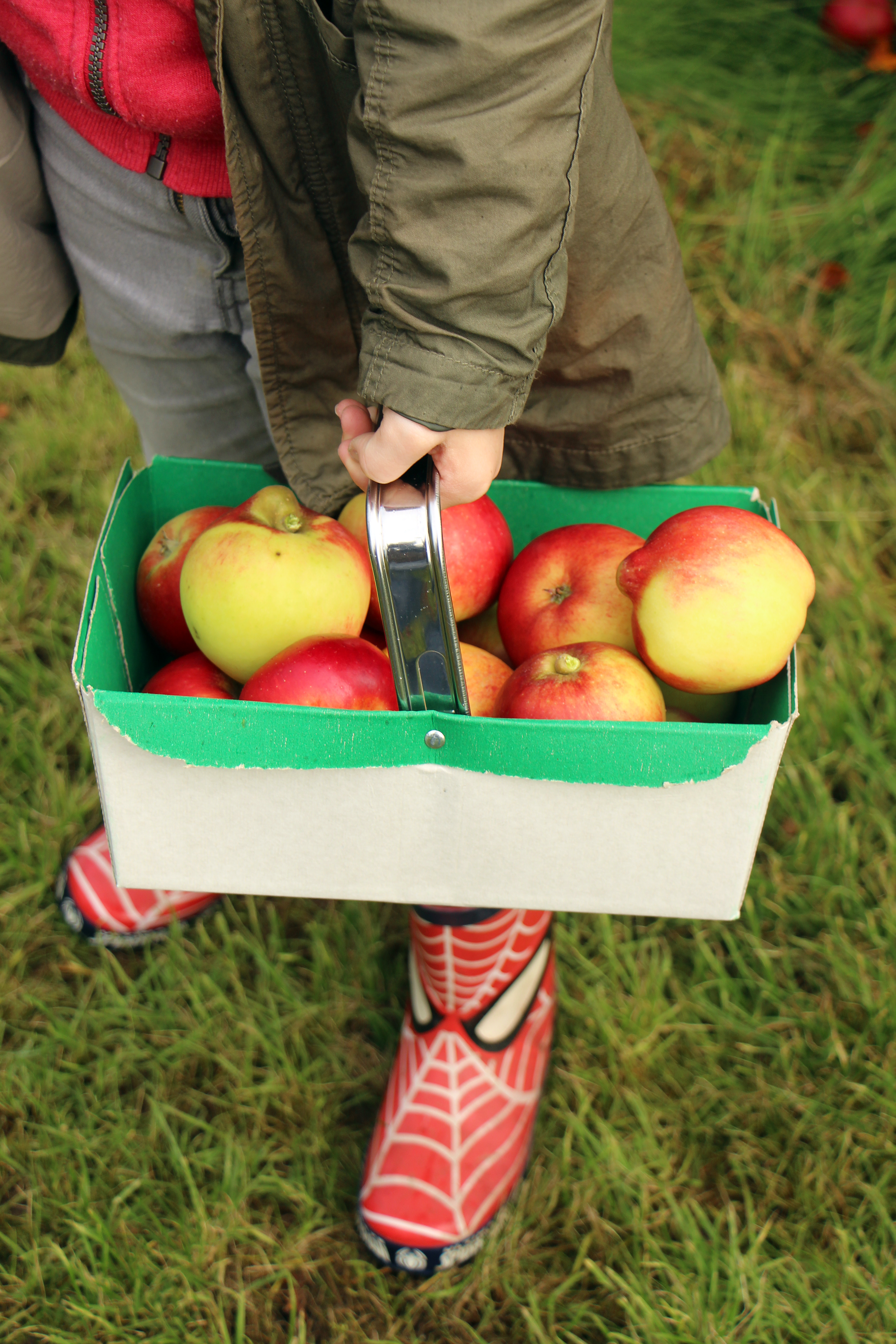 Although Craigie's is first and foremost an arable farm, they do also have some animals but after several trips to Gorgie City Farm in downtown Edinburgh this summer, the boys weren't that fussed about seeing the animals. I think they would have quite liked to go on the tractor trailer ride, but we always seemed to be at the other end of the farm to the tractor. Maybe next time. The other thing you can do at Craigie's, is go on a Nature Detective Trail, but at this point the little one was pretty exhausted, so that's another one to keep for the next visit.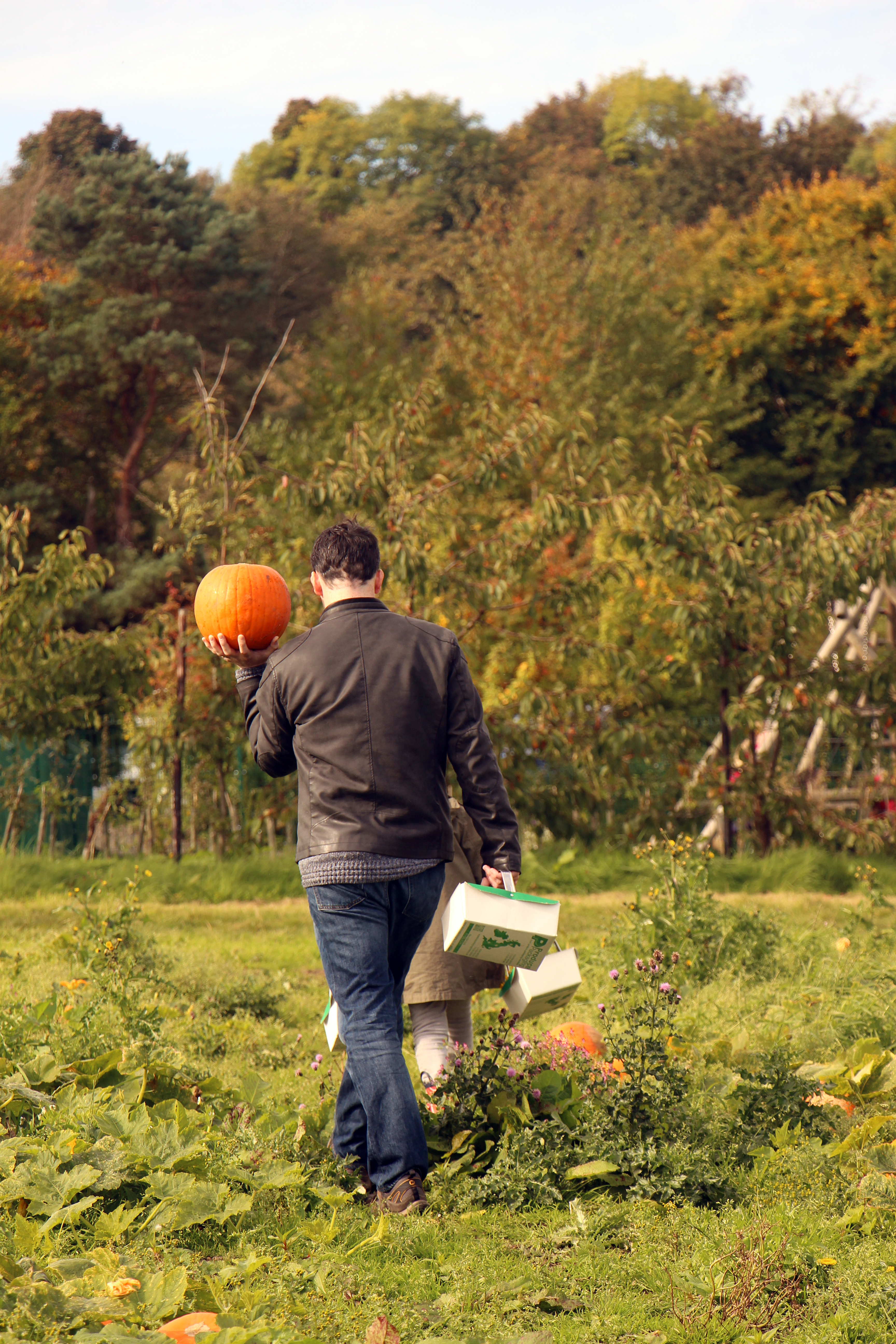 Finding the bus stop back wasn't quite as obvious, as it's hiding from view. You need to retrace your steps to the stop you got off at, then carefully cross the road, and keep walking in the same direction along the pavement on the other side, heading downhill, until there is a hairpin bend on your right – you should be able to see the bus stop at that point.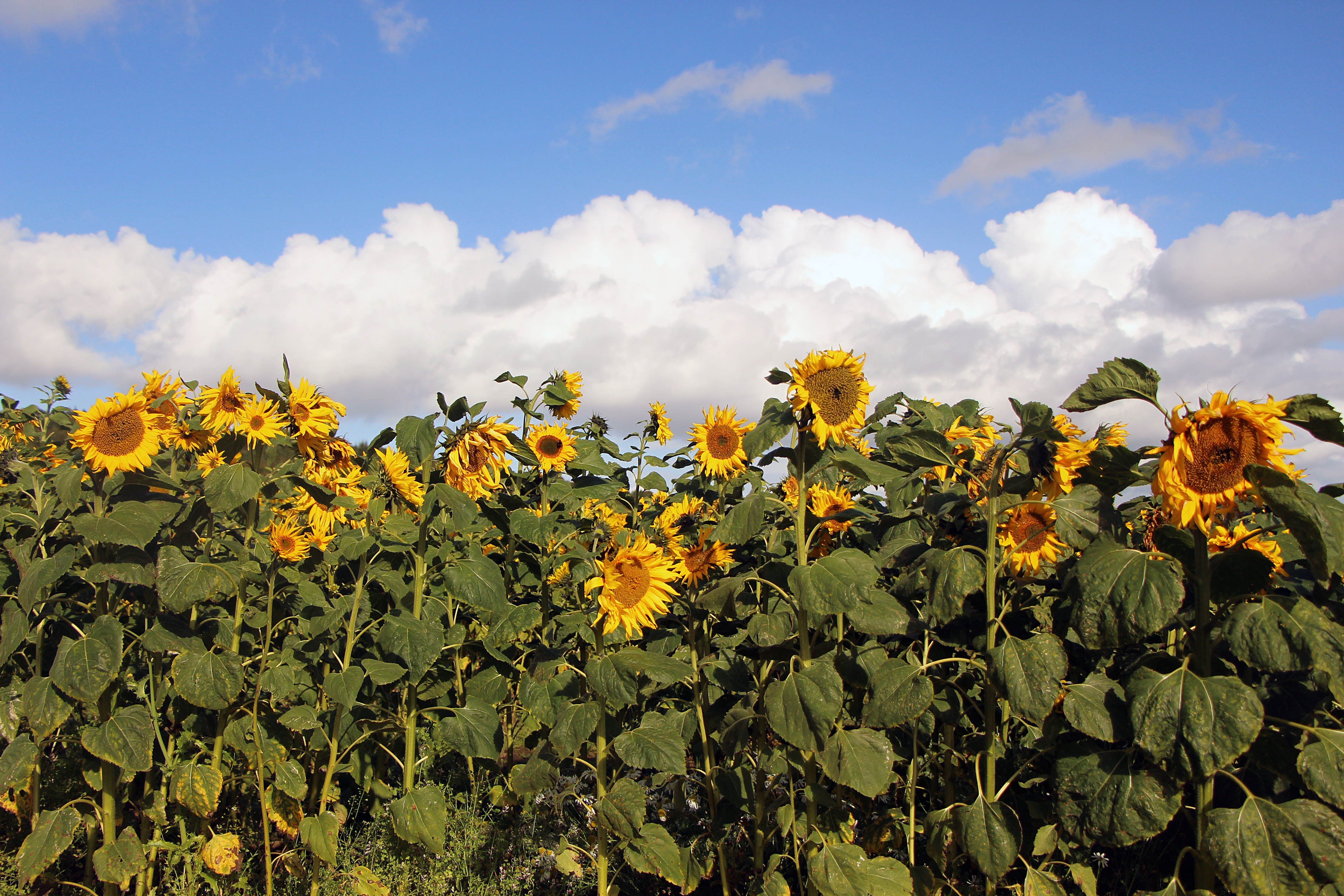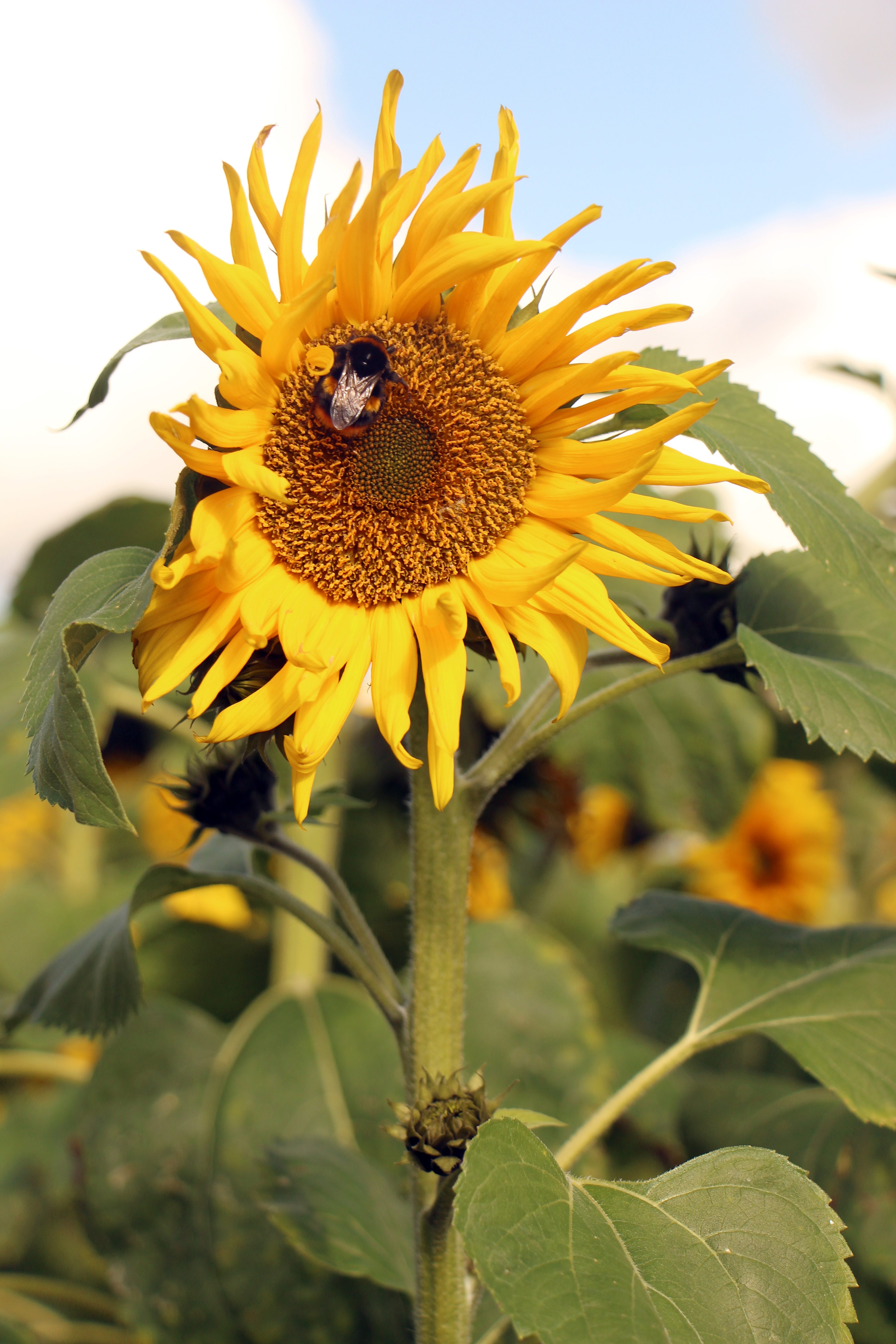 All in all, we were at Cragie's for almost three hours. We left our house just before 10am, and got back around 3pm, just in time for afternoon tea. The weather kept its promise, and the boys – and parents – really enjoyed themselves. And for dinner, we had apple crumble for dessert, of course. Stay tuned for the recipe, later this week!
How about you? Have you ever been apple picking before, of visited a pumpkin patch? Feel free to share your experiences in the comments below.