With Burns Night coming up this weekend, I thought it would be a good excuse to share another Scottish recipe with you. In fact, this recipe for 'Tatty Scones' comes courtesy of the husband!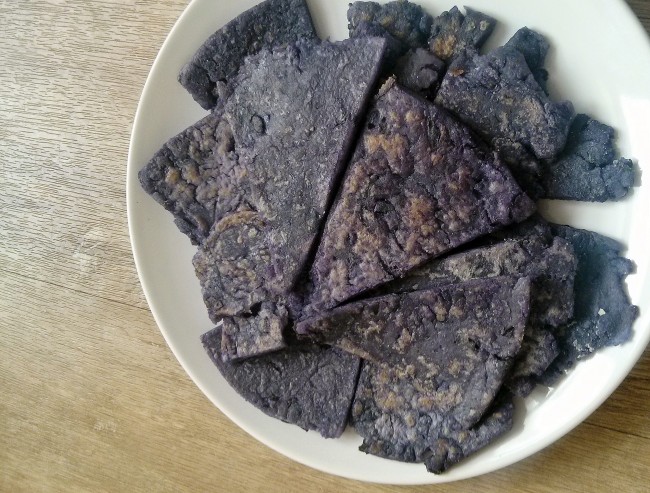 Ingredients
500g mashed potatoes
100g plain flour
1-2 tbsp water (optional)
We used a gluten free flour mix from Schär, in the UK I'd use Dove's Farm gluten free flour. If you don't need to cook gluten free, just standard plain flour will do. We used some purple potatoes that they happened to have at our local supermarket, but it works just as well with white potatoes ;)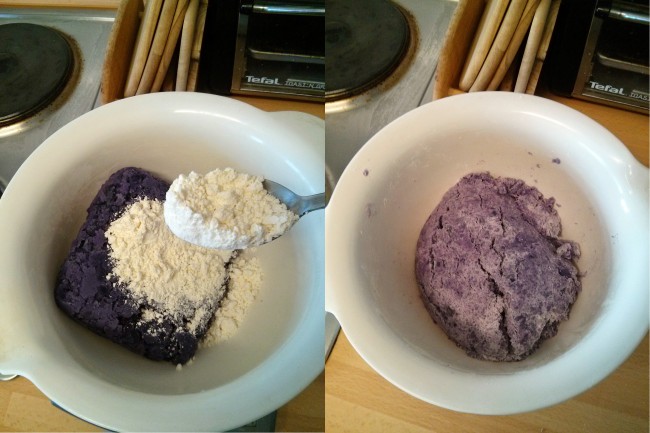 Directions
Mix the mashed potatoes and the flour.
Depending on the type of potato you've used, if the mixture seems to dry add a little bit of water, a tablespoon at a time. You want your mixture to be just moist enough to hold together and not crumble apart, but not too wet.
Roll out half of the mixture in to a circles about 5mm thick and cut in to 8 wedges.
Repeat with the other half of the mixture.
Fry in a pan with some vegetable oil on each side for 2-3 minutes until crispy and warmed through.
We love just eating these for a snack, but they also go well as a side dish – or with a full Scottish cooked breakfast!