I thought it was time to share another typically German recipe with you. "Falscher Hase" – which translates as "false hare" – is a special kind of meat loaf. It apparently takes its name from post-war times, when housewives cooking on rations wanted to make something special and wrapped whatever meat they had around eggs and formed a loaf resembling the shape of a hare or rabbit, which was a highly prized meat.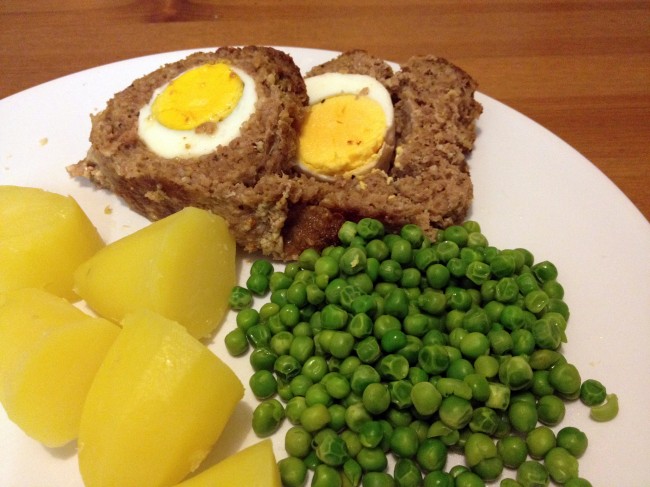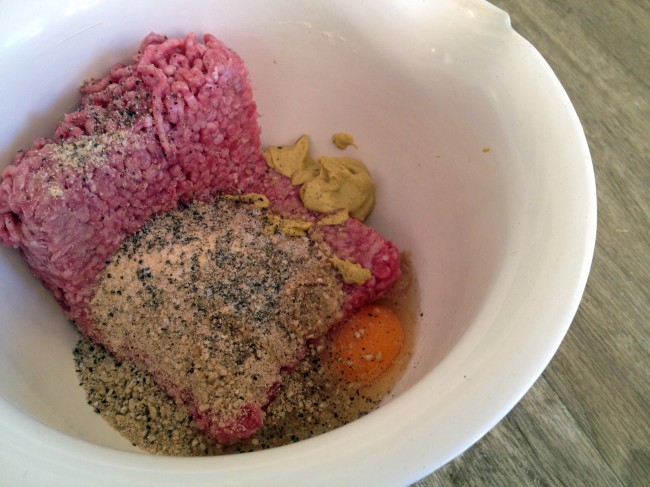 Ingredients:
(serves 4)
500g mixed mince meat*
50g fine bread crumbs**
1/2 teaspoon garlic powder
3 tablespoons medium mustard
1 egg
pinch of salt
a good helping of cracked black pepper
1 tablespoon melted butter
You will also need 3 hard boiled eggs.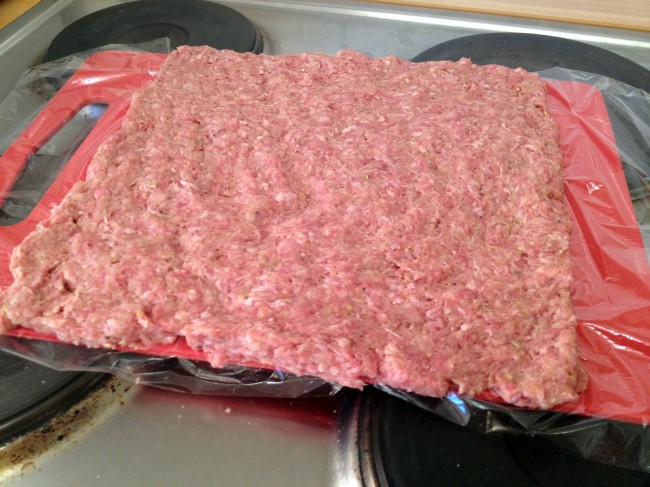 Directions:
Pre-heat your oven to 200 C.
Step 1: In a bowl, mash all the ingredients (except for the butter and hard boiled eggs) together until well mixed – I just use my hands for this. Then lay out some cellophane paper and with wet hands spread out the meat on top to a square of about 25 x 25 cm.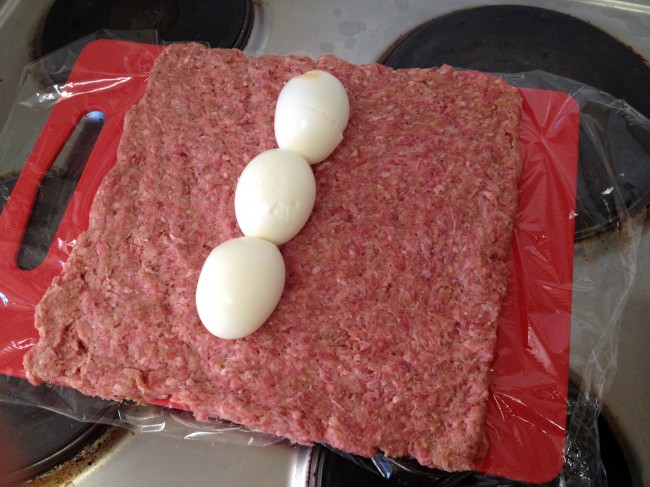 Step 2: Peel the hard boiled eggs and arrange them down the middle of your square of meat, as shown above.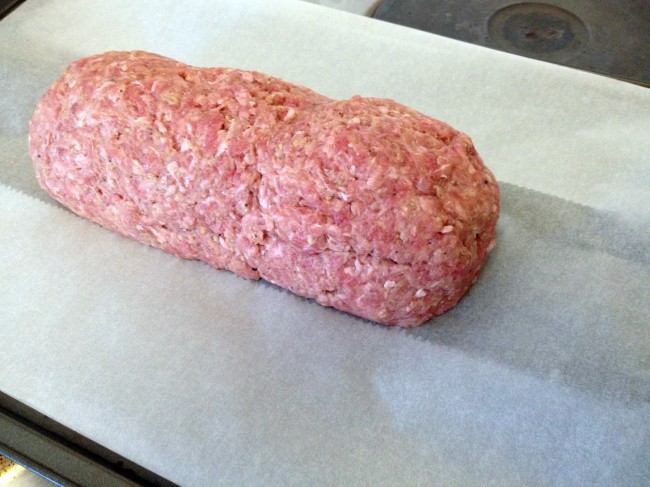 Step 3: Fold the edges of the meat over to encase the eggs and mould the whole thing in to a loaf shape.
Step 4: Transfer your loaf on to a baking tray lined with grease proof paper and brush it all over with the melted butter.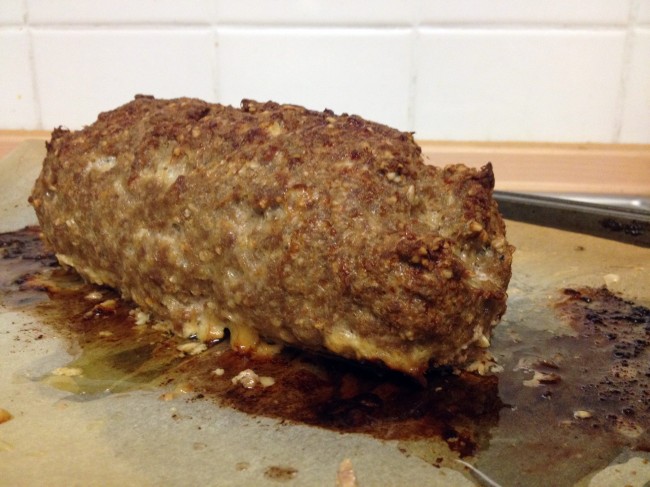 Step 5: Bake the meat loaf in the oven for 45 minutes. Then turn off the oven and leave the loaf inside for another 15 minutes.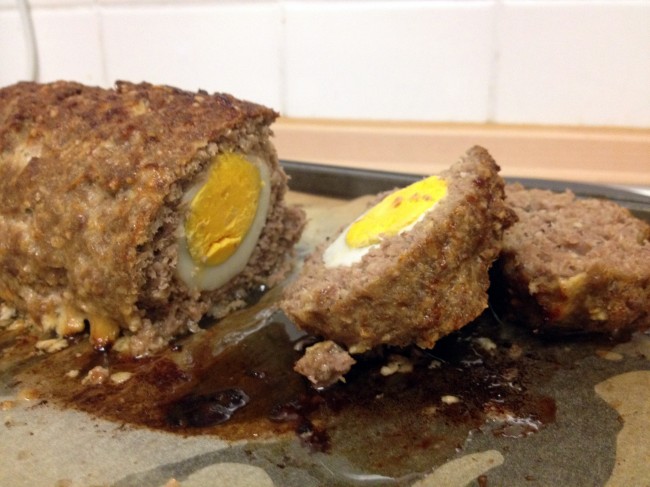 Step 6: Cut the loaf in to slices to serve. Tastes great with salted potatoes and green peas.