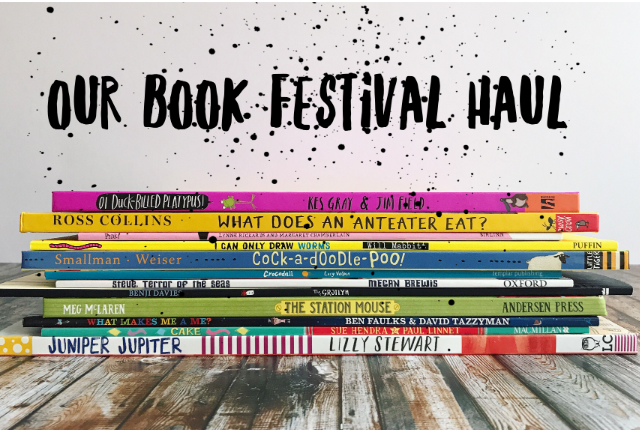 12 Fab New Picture Books for Kids
You may have been wondering why it's been a bit quiet on the blog over the Summer, and why there have not been any new book posts or videos. The reason is that we moved house (again, but just up the road this time) and our books were all packed up for most of the Summer, so I didn't have any access to them to record new video footage. But as some of you may know, I've been working at the Edinburgh International Book Festival since May, and the Festival itself took place in August (did you see Oskar's wee star moment?) We ended up spending quite a bit of time there, obviously when I was working but I only work part time so on my days off I took my kids along and we met lots of authors and attended some great events. And we took the Festival as an excuse (not that we really need one) to buy some more new books, so I've shared our favourite ones with you in my latest video. I hope you love them just as much as we do!
If you enjoyed the video, I'd be really grateful if you would subscribe to my channel. Thanks!
List of Books:
[line]
Please note that all the book links in this post are Amazon affiliate links. That means if you buy any books via these links, I receive a small percentage – at no extra cost to you! – which helps to keep this blog running!