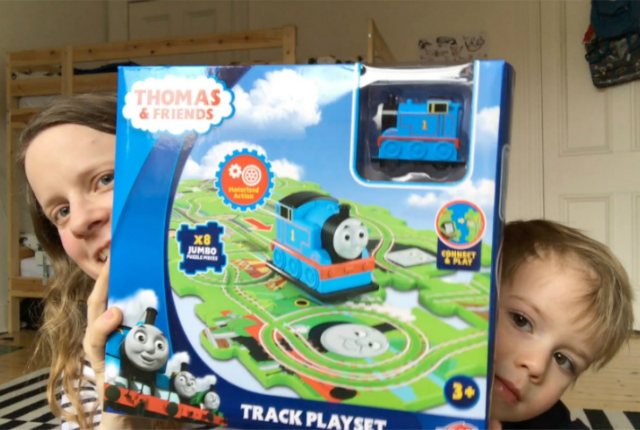 Review: Thomas & Friends Playset [AD]
Anyone else here have kids who are obsessed with 'Thomas the Train' (or 'Thomas the Tank Engine, to give him his proper name). Personally, I always found the faces a bit creepy, but my youngest loves him. So when we were invited to review the new Thomas & Friends Track Playset by BladezToyz, he was over the moon.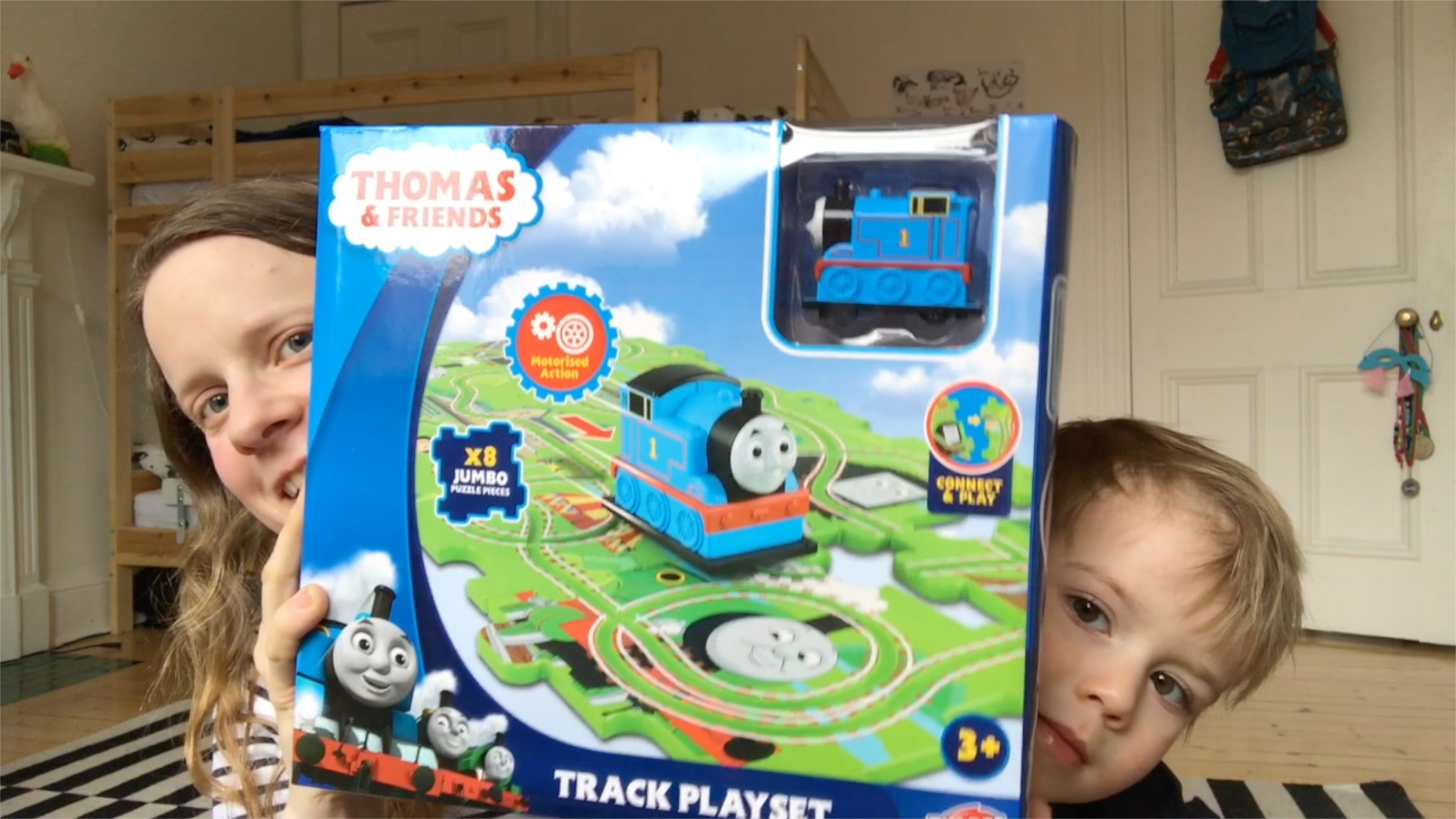 It's a 'Connect & Play' puzzle playset with a motorised Thomas engine that whizzes around the groove in the tracks. It comes with 8 puzzle pieces, that can apparently be combined in over 50 combinations. The Thomas engine requires an AAA battery (not included), and you will also need a small screwdriver to fit the battery, so be prepared for that. Here's a short video showing the set in action:
The set has been designed to promote STEAM Learning, in particular coordination, problem solving and creative thinking, and has been recommended by the Good Toy Guide. Mr Fox has had hours of fun playing with it and trying all the different track combinations.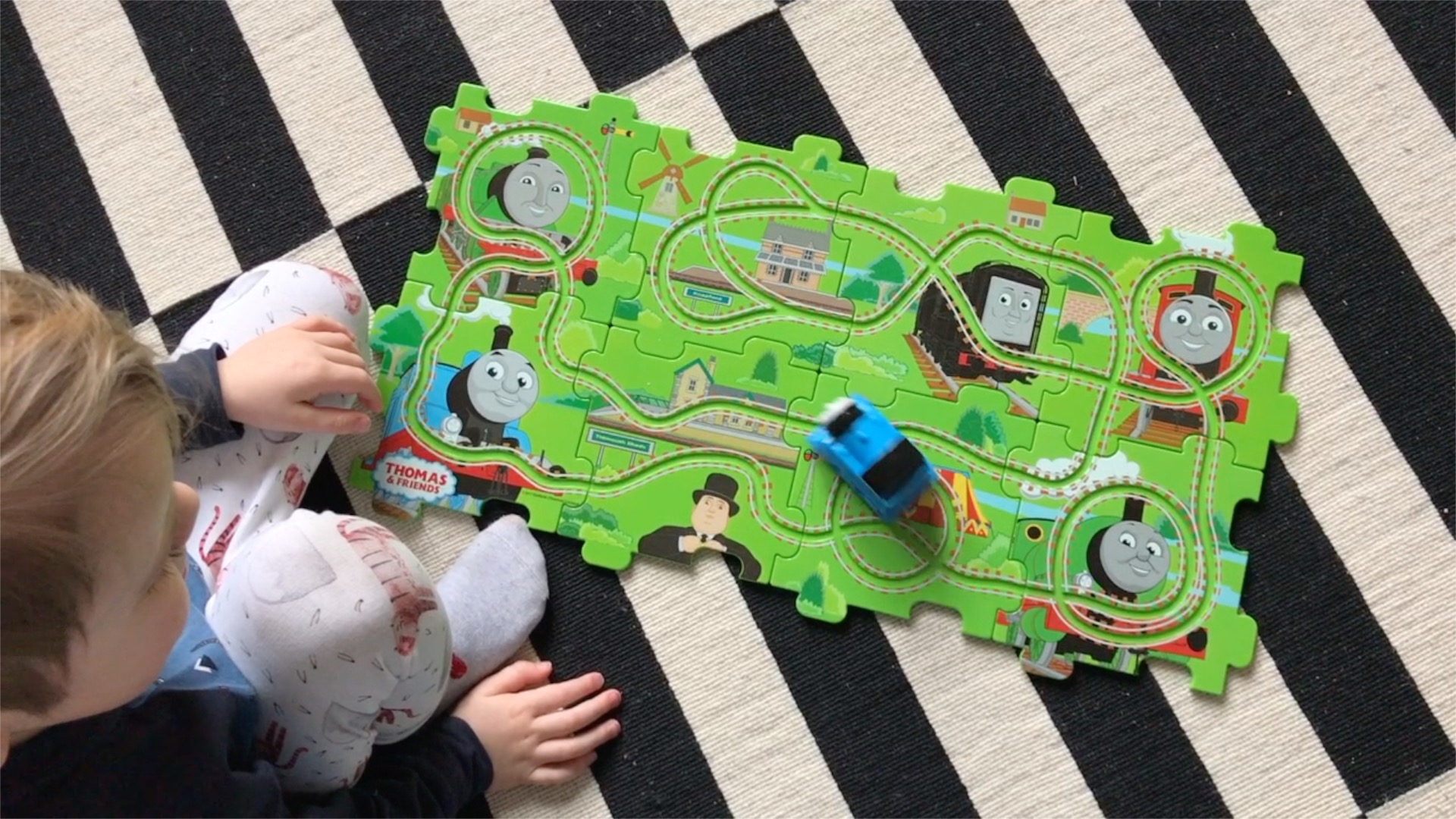 My only word of warning is that the battery runs out quickly pretty if the Thomas engine gets left on, so if your kid has been playing with it you may want to check they've remembered to switch it off once they are done, unless you want to be fitting a new battery every day! Other than that, I have no quibbles with it – the packaging may look big, but actually it tidies away nicely in to our toy box without taking up much space at all. And I have one happy little Thomas fan who gives it a big thumbs up.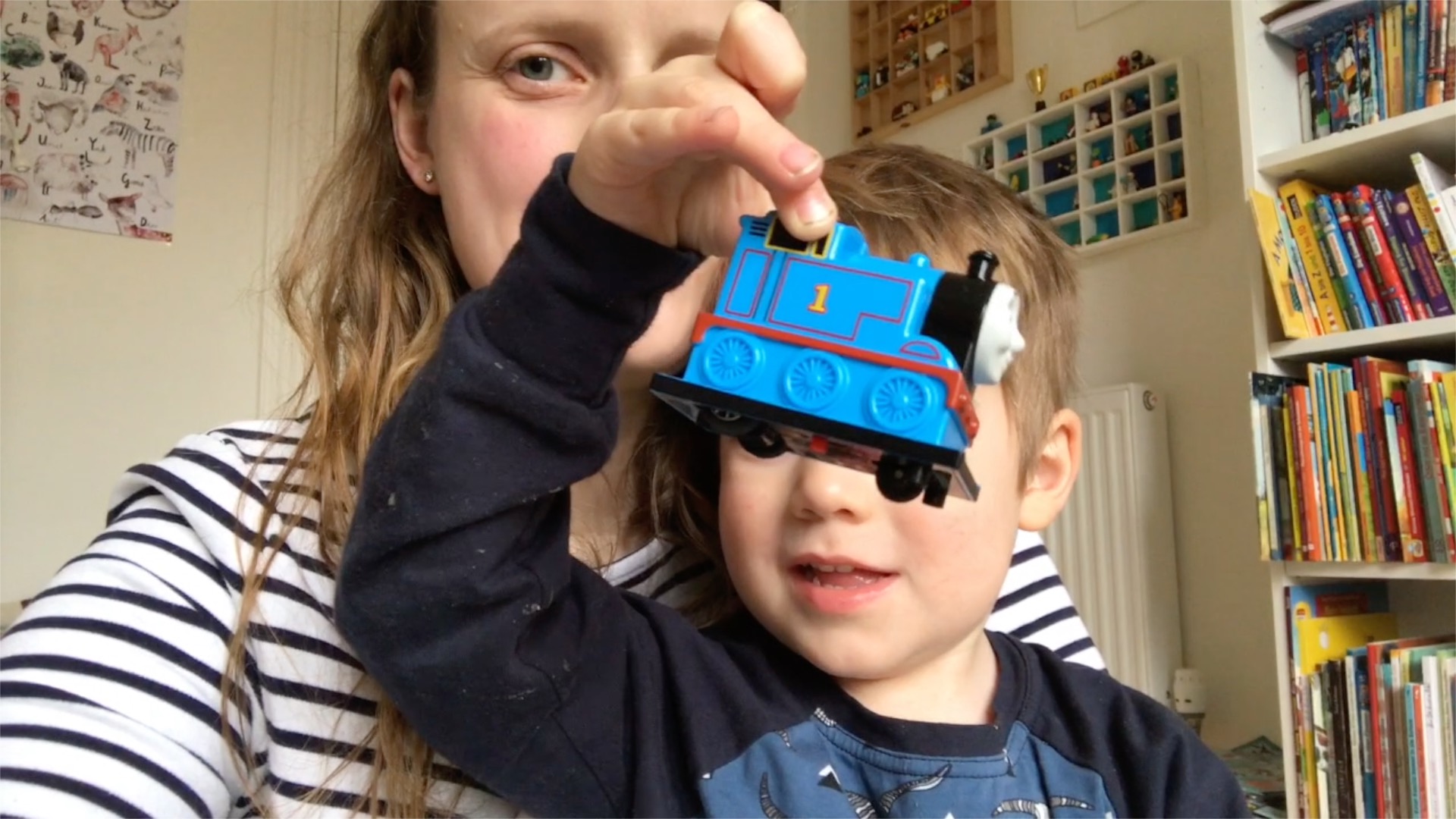 The set is suitable for ages 3+ and retails at £19.99. You can find more detailed product information on the BladezToyz website.
Disclosure: We were sent a Thomas & Friends Track Playset free of charge for review purposes, however all words, opinions and images are our own.