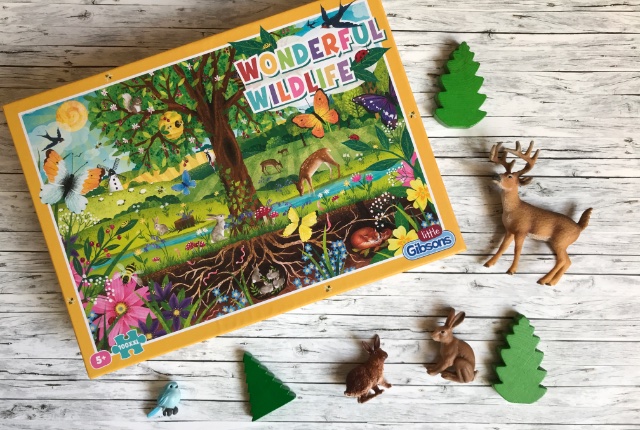 Review: Little Gibsons Wildlife Puzzle [AD]
Happy first day of Spring! We've got the perfect review to share with you today. A wee while ago, we were a copy of the NEW Wonderful Wildlife jigsaw puzzle from Little Gibsons to try out. Little Gibsons is a collection of bright and colourful jigsaw puzzles and games from Gibsons, aimed specifically at children. Wonderful Wildlife combines the fun of puzzling with the opportunity to teach your little ones about nature.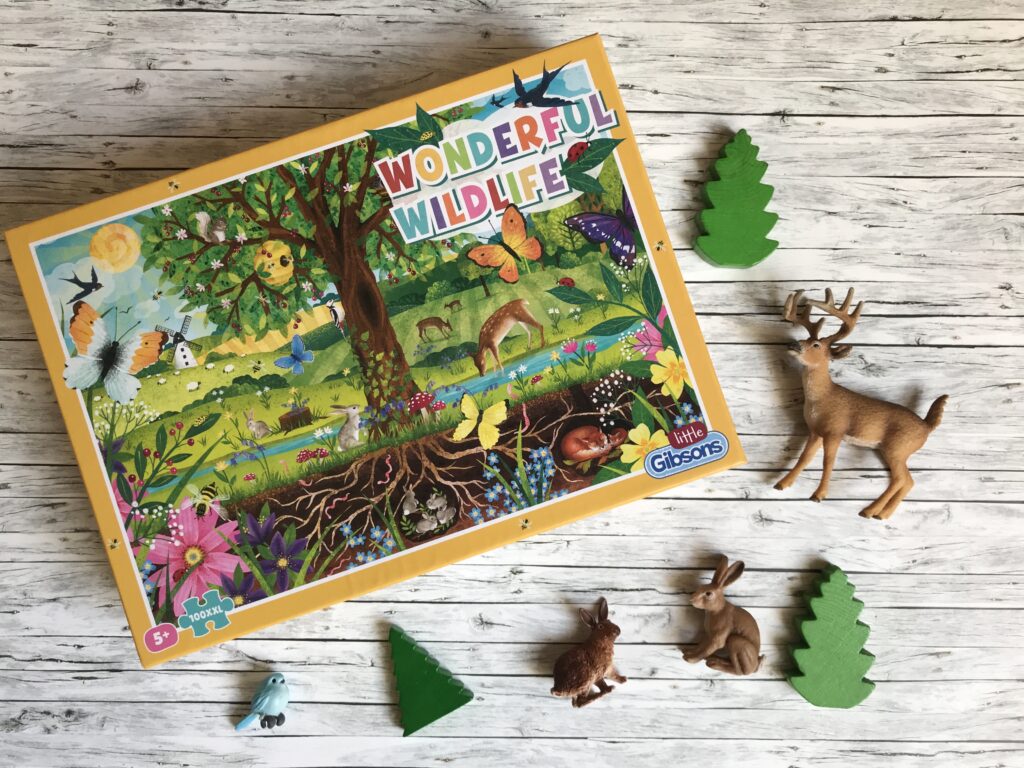 I've always loved doing jigsaw puzzles, since I was a kid, and it seems to have rubbed off on my boys. Jigsaw puzzles are great boredom busters, as well as being fun to do. My 6 year old really enjoyed this. He's very in to nature too, so the theme of the puzzle was right up his street! We also both loved the beautiful illustration, by children's book illustrator Claire McElfatrick. I think it's really important that a jigsaw puzzle looks nice, as it's not just about the mechanics of piecing it together – from my experience, the nicer a puzzle is to look at, the more likely it is to be done again and again.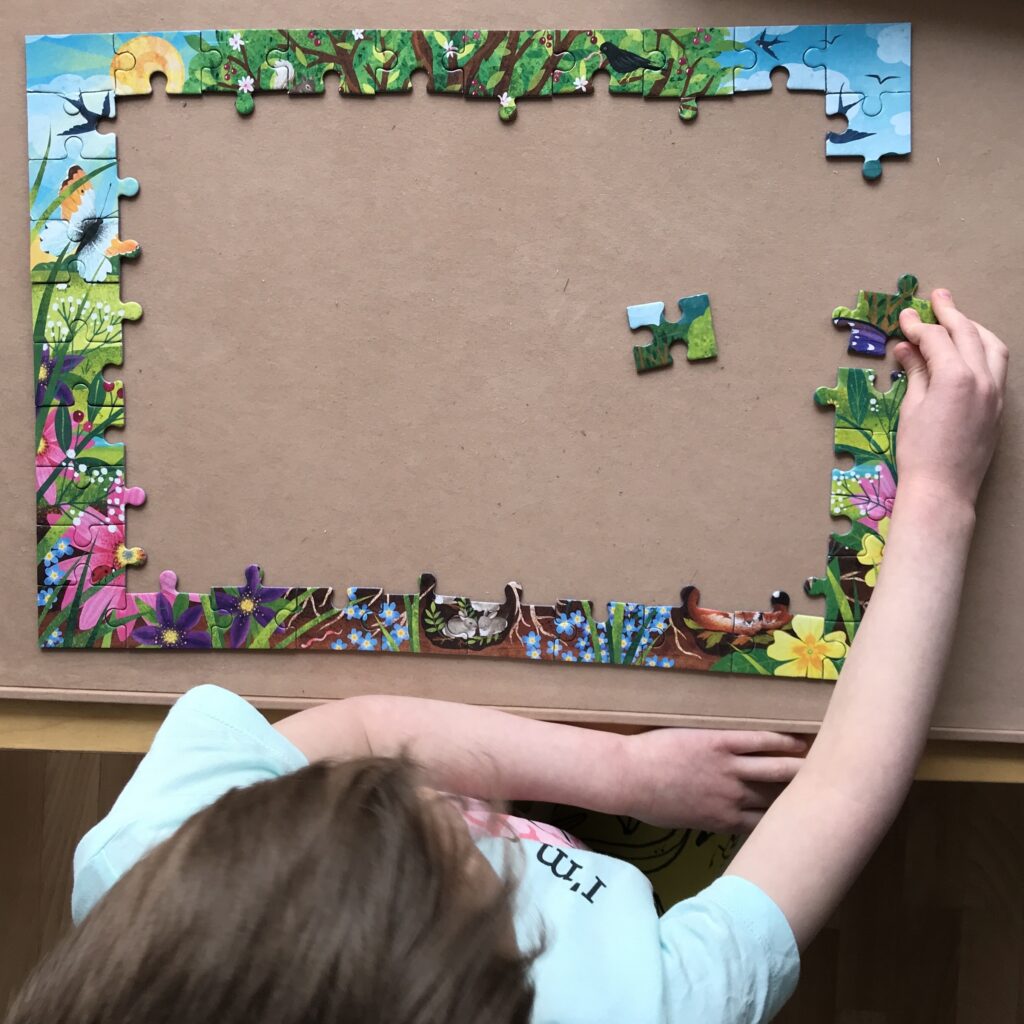 There was a print out of the puzzle image too, which I was delighted about. So often the images on jigsaw puzzle boxes are partially obscured by logos etc, or you've sorted the pieces in the lid and end up holding it above your head to check the picture. Having a clear, unobscured copy of the image really helps. I remember most puzzles having this included when I was a kid, and have wondered before why they stopped doing that. So well done Gibsons for including it!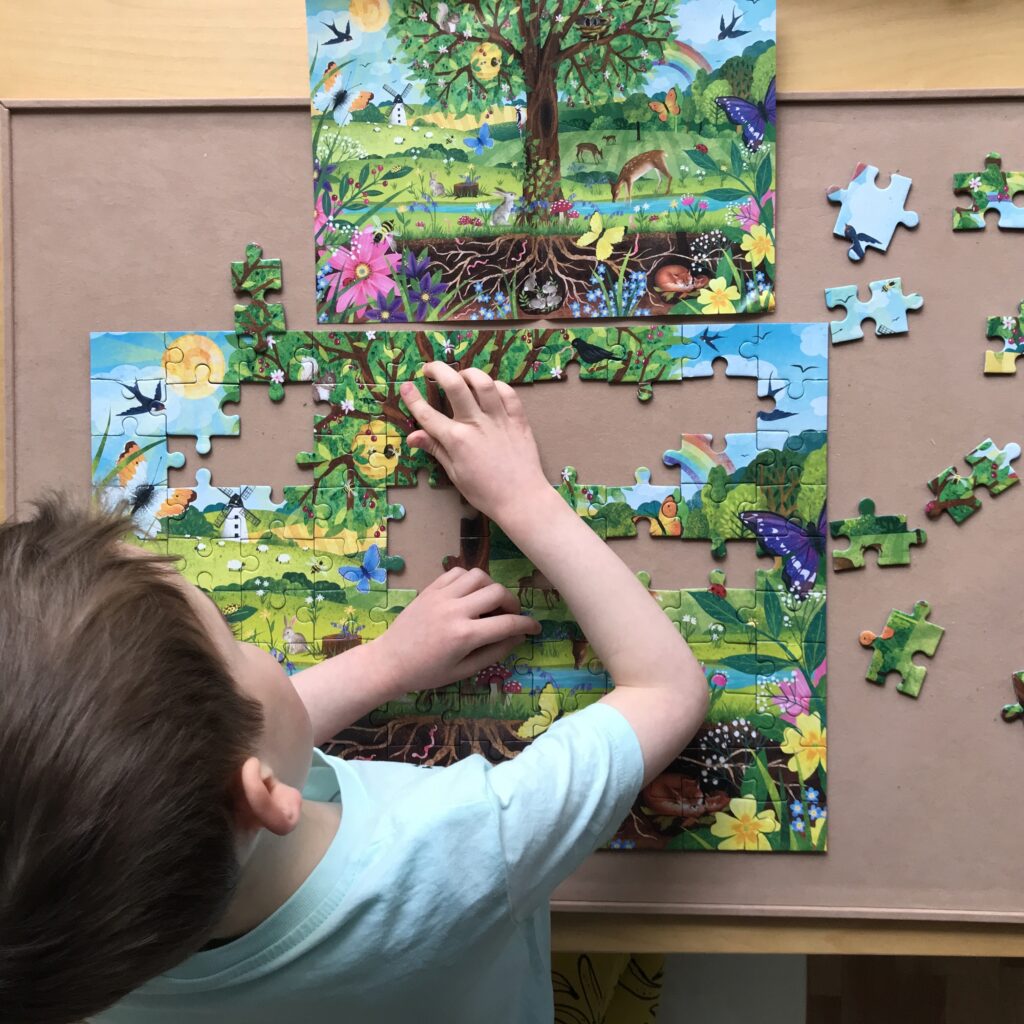 The Wonderful Wildlife 100 piece jigsaw is aimed at children age 3+ and comes with extra large pieces for little hands, with the finished puzzle measuring 49x34cm. The puzzle pieces are made of 100% recycled puzzle board and FSC paper, which is the certification for sustainable managed forests. And any families trying to avoid plastic will be happy to know that the lid of the box was secured with some small pieces of biodegradable tape, instead of the whole box coming shrink wrapped.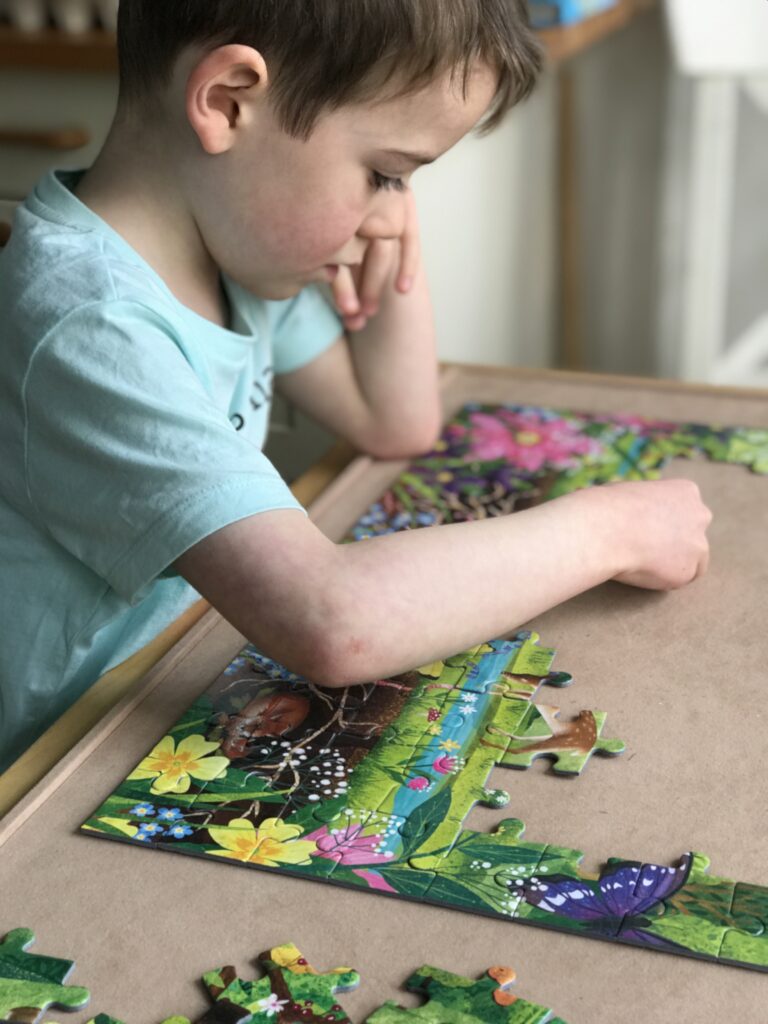 From a parent's point of view, I also loved that the puzzle came with easy instructions on getting a replacement if any of the pieces were missing (which thankfully there weren't, but it's good to know the company is ahead of their game).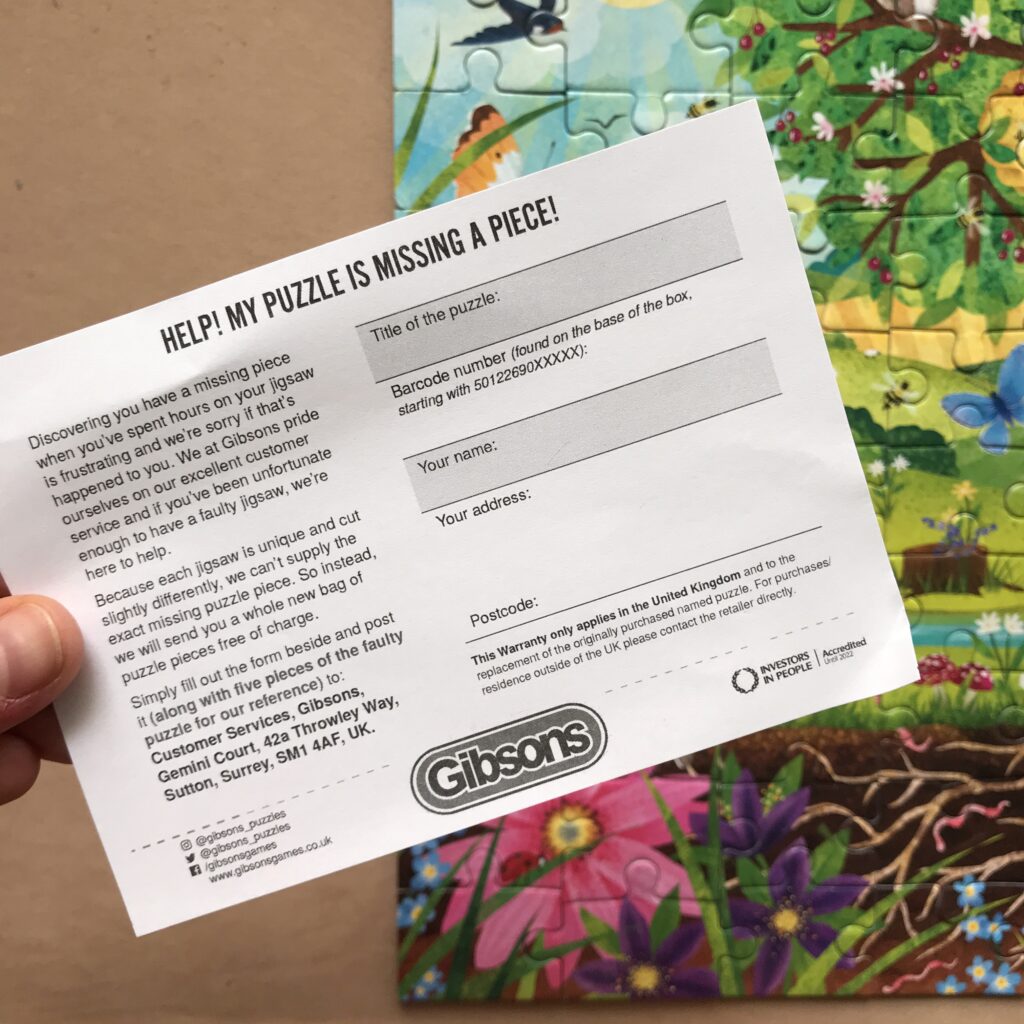 If you are looking for some screen free entertainment for your little ones, then you can't go wrong with this Little Gibsons Wonderful Wildlife jigsaw puzzle. It would also make a perfect gift for Easter.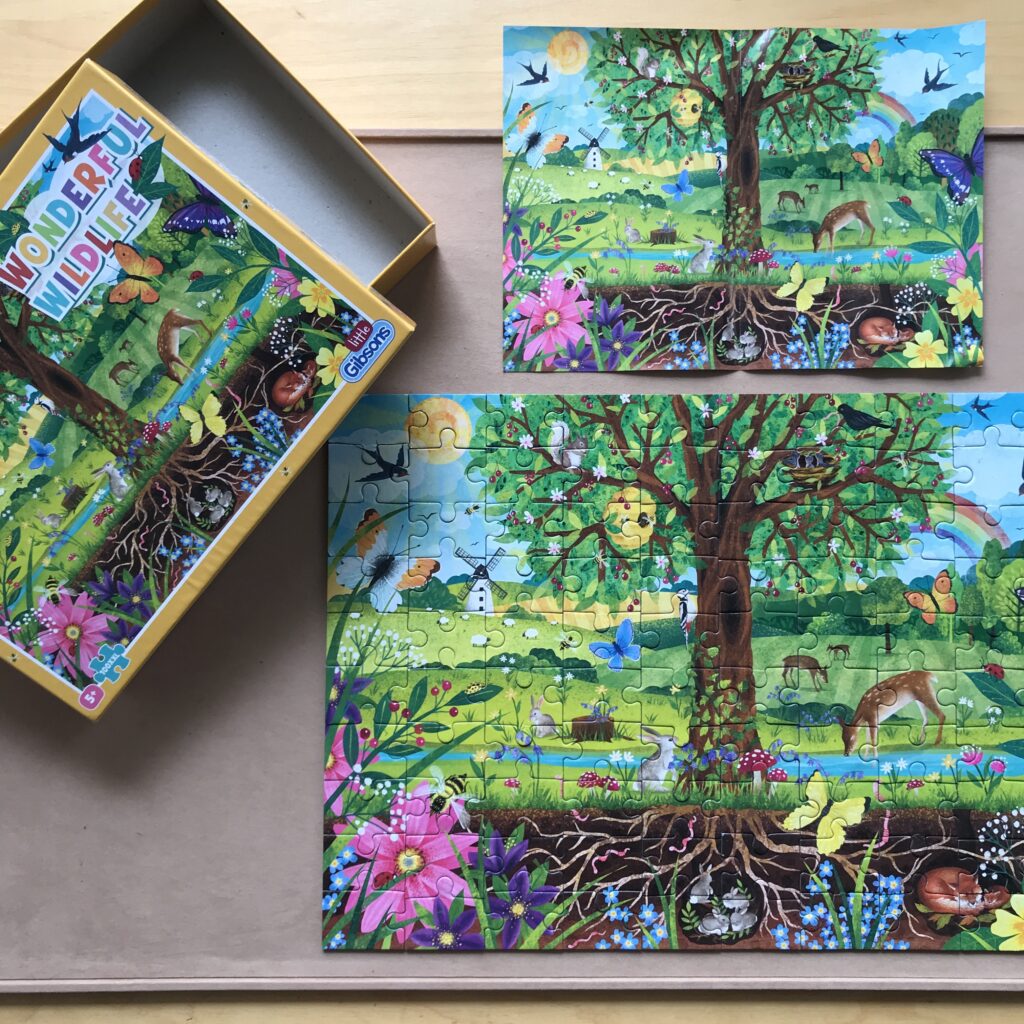 Disclaimer: We were sent a free copy of the Little Gibsons Wonderful Wildlife jigsaw puzzle for review in return for an honest review. All opinions are our own.