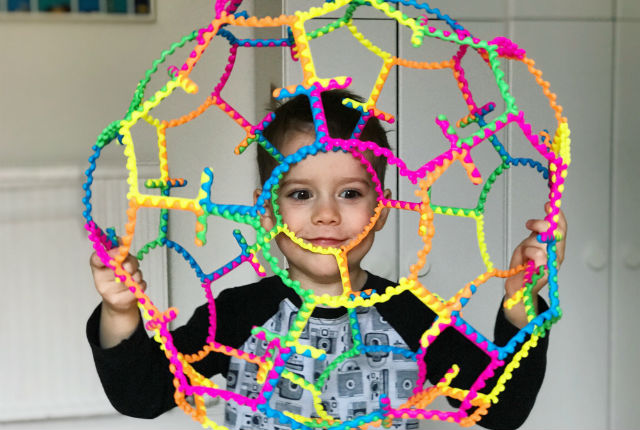 Review: 3D Construction Fun with STEMS [AD]
We have a real fun review to share with you today! Have you heard of STEMS before? They are flexible construction pieces which can be used to build 3D models. They come in tubs of 20 or 60, and we were sent three tubs of 20 to to review.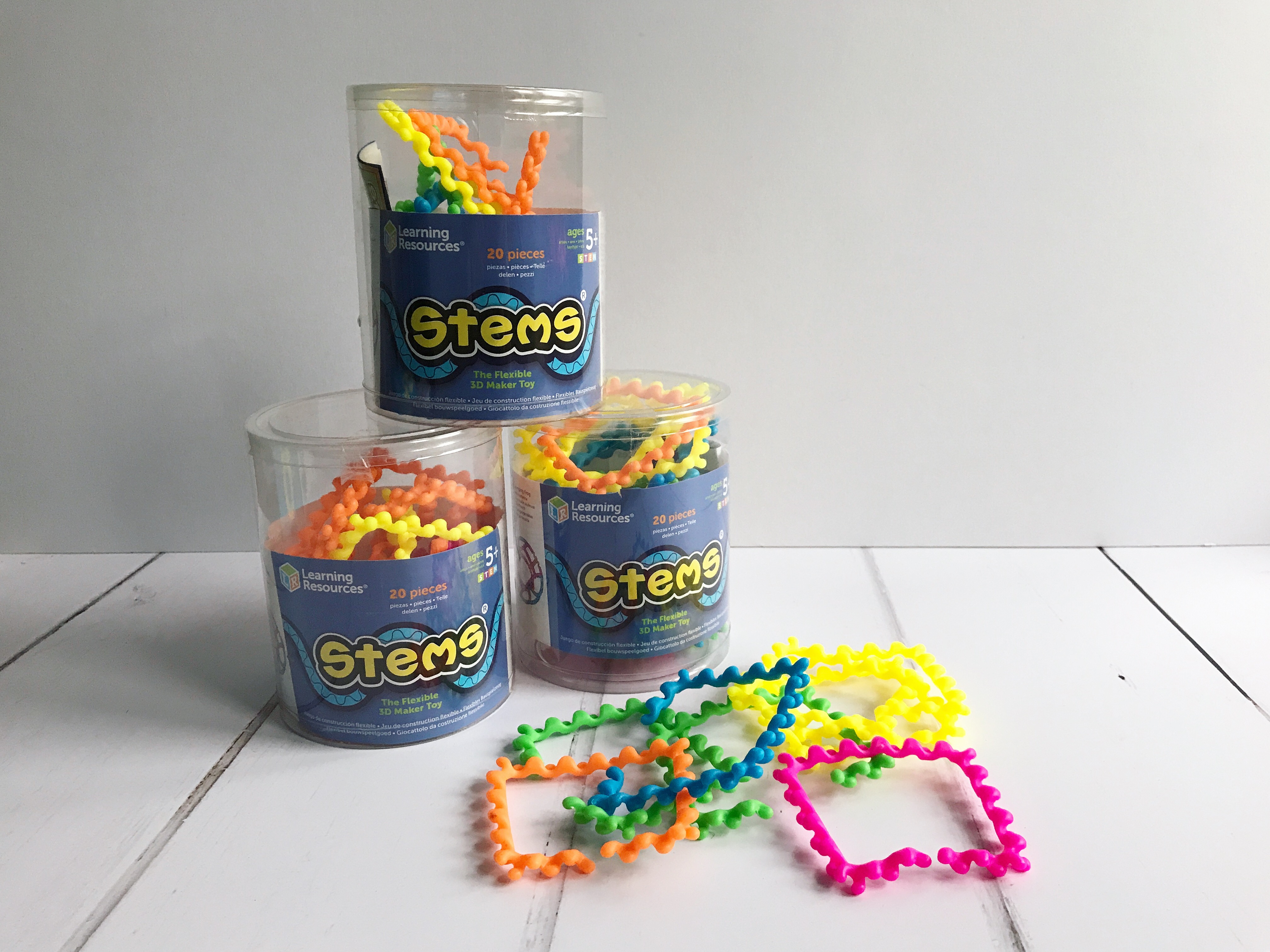 We had actually used STEMS before, as the National Museum of Scotland – which we visit regularly – often has these out when they put on science events. So the boys were already familiar with the STEMS, and very excited that they could now use them at home any time they wanted. Each tub of 20 contains four STEMS each in five vibrant colours: pink, orange, yellow, green and blue.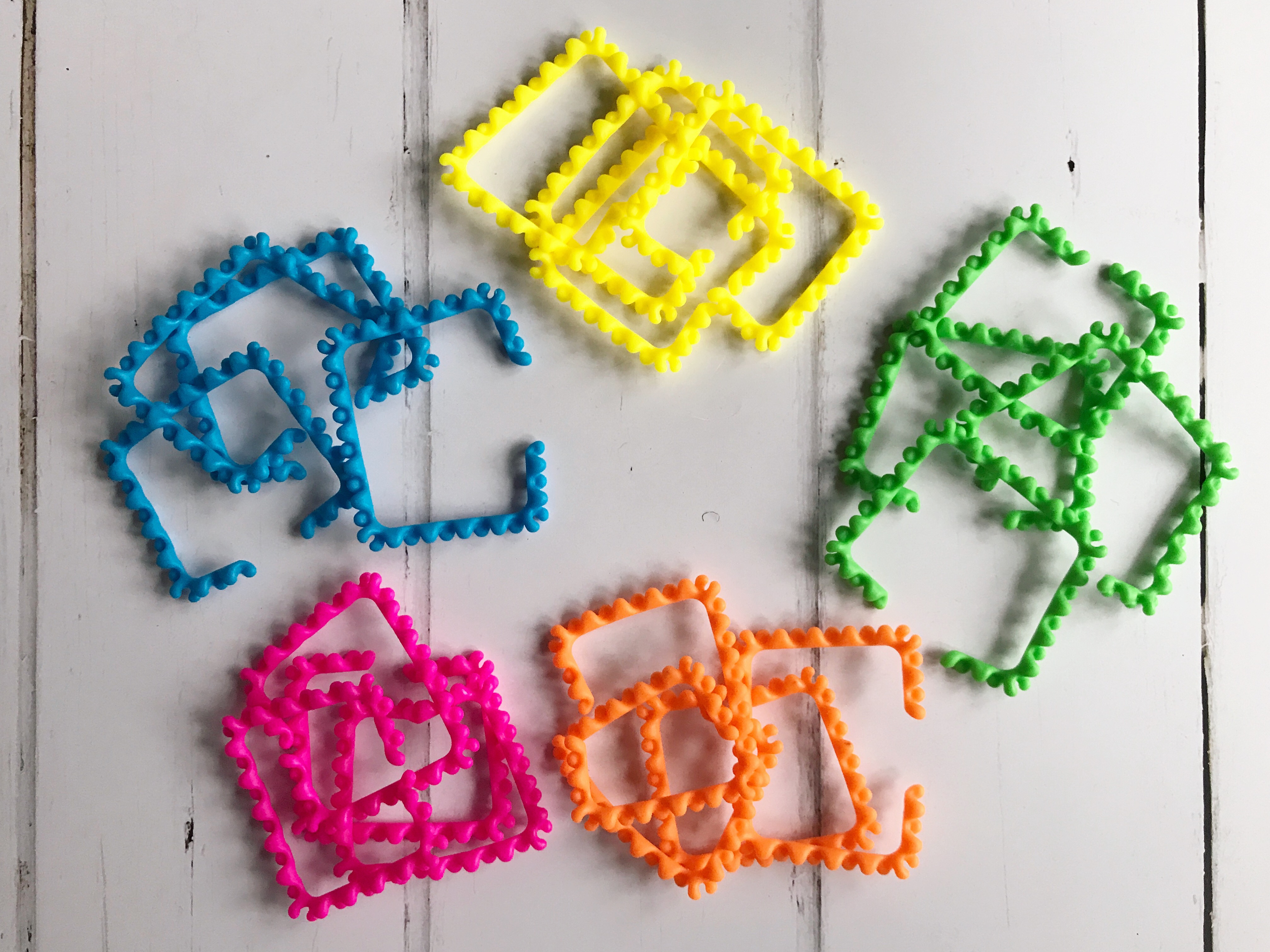 They also come with a little construction guide to get you started, including, and you can also find more construction guides on the Learning Resources website.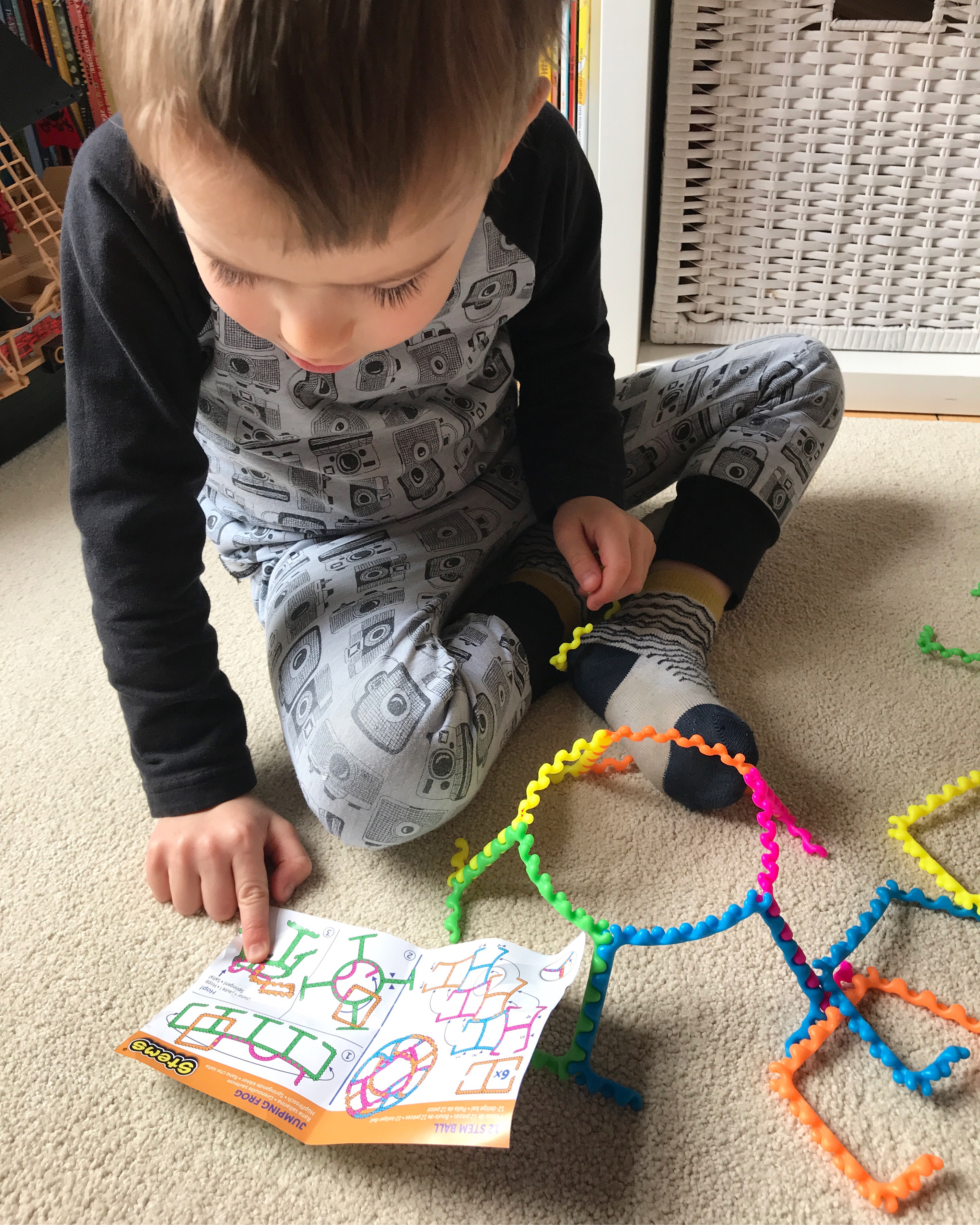 The first thing the boys wanted to do, was make a giant STEM Ball (from the website's guide), for which we needed all 60 pieces. You start by making twelve circles with five pieces each – here's Oskar demonstrating one for you: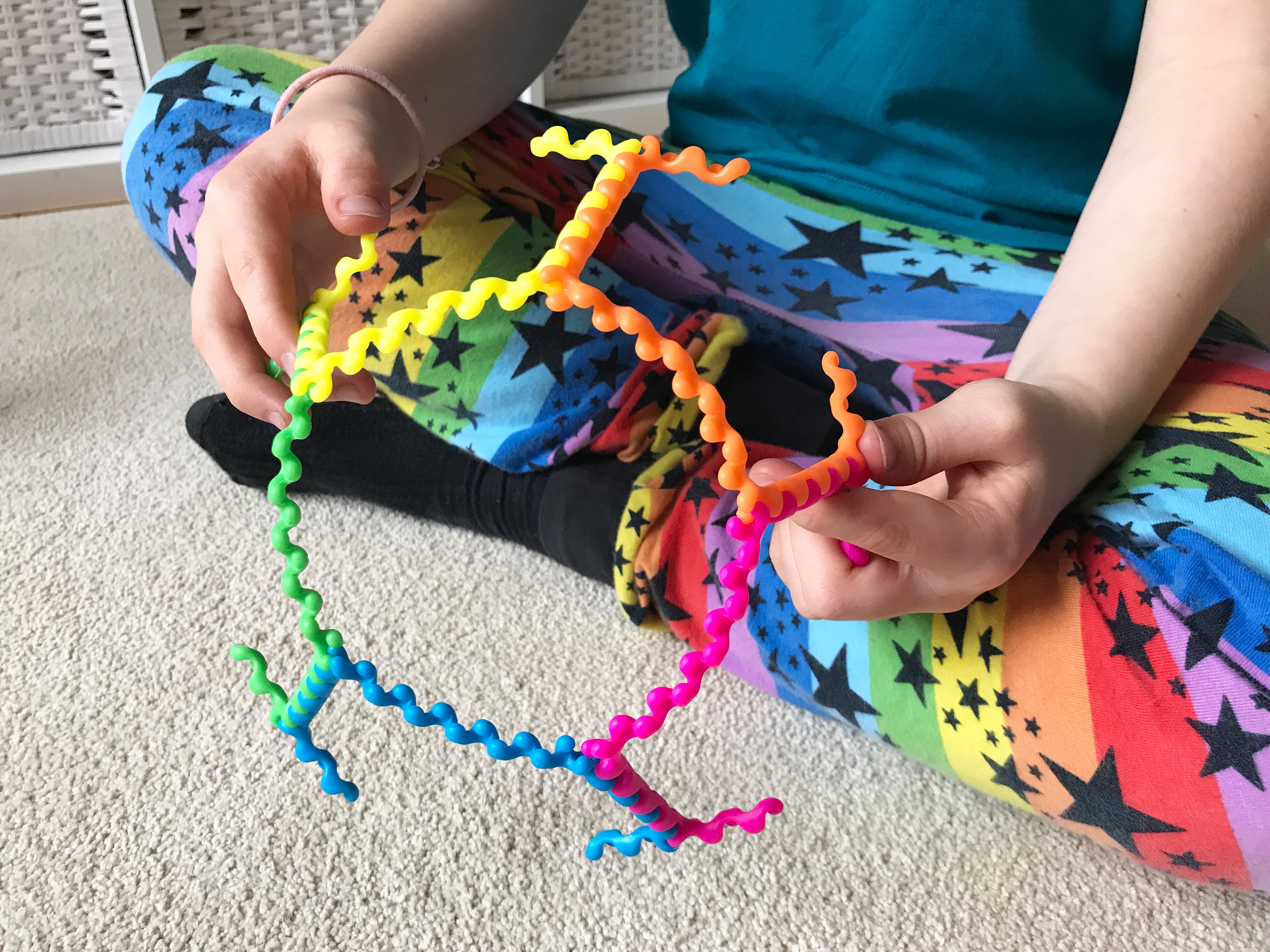 Then you need to put all the twelve circles together to create the ball. This was a bit of a team work exercise, with all of us working together.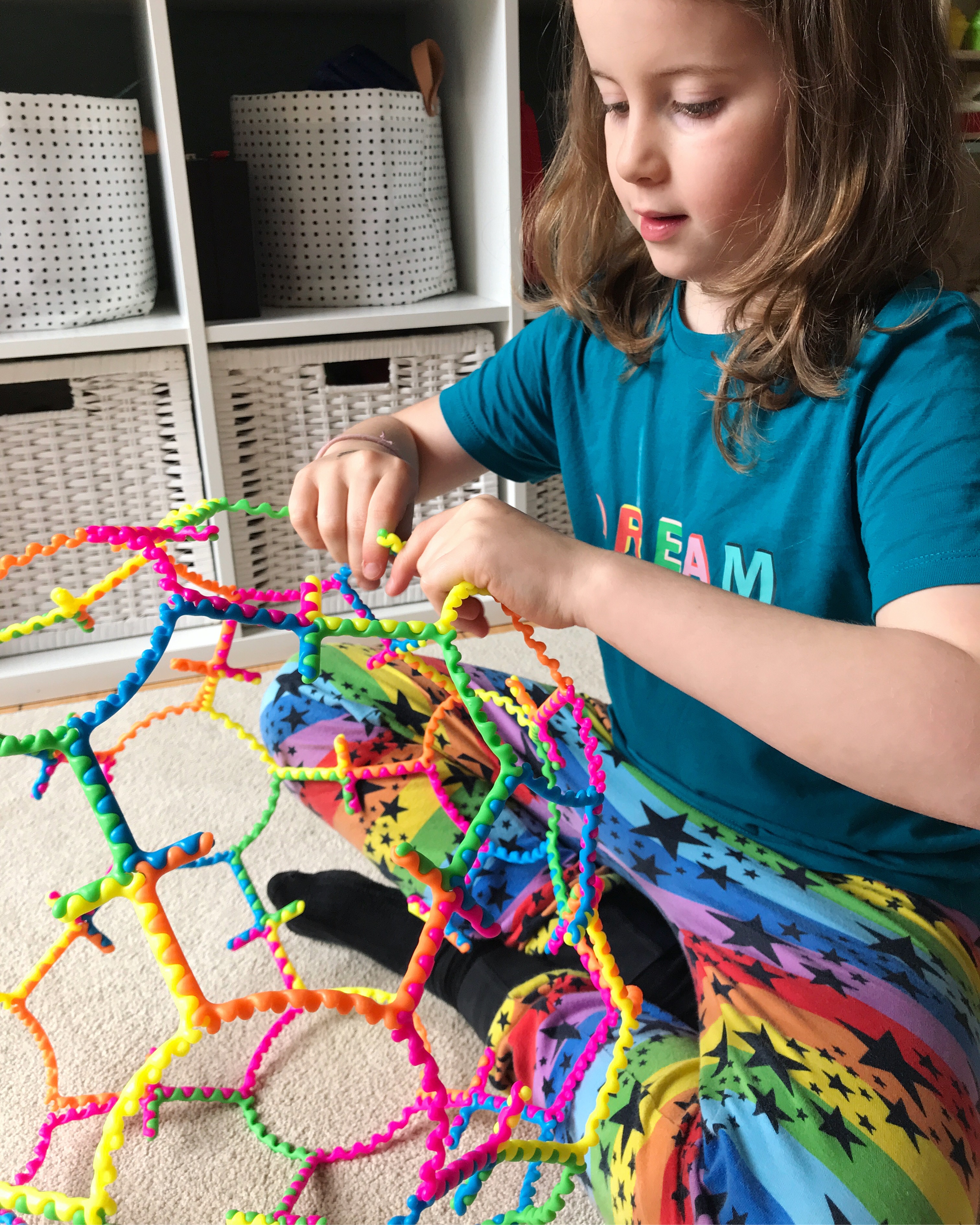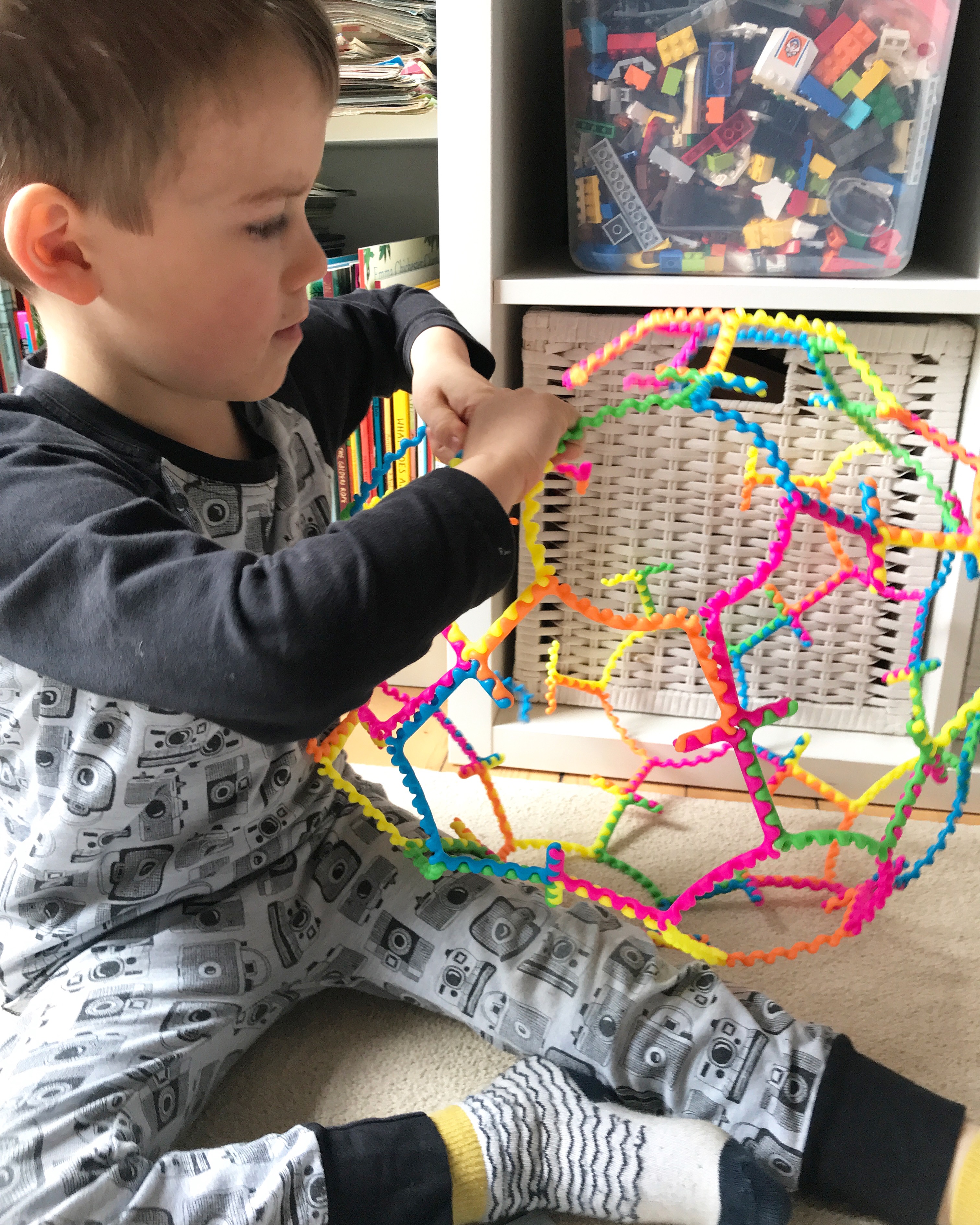 Here's the finished ball: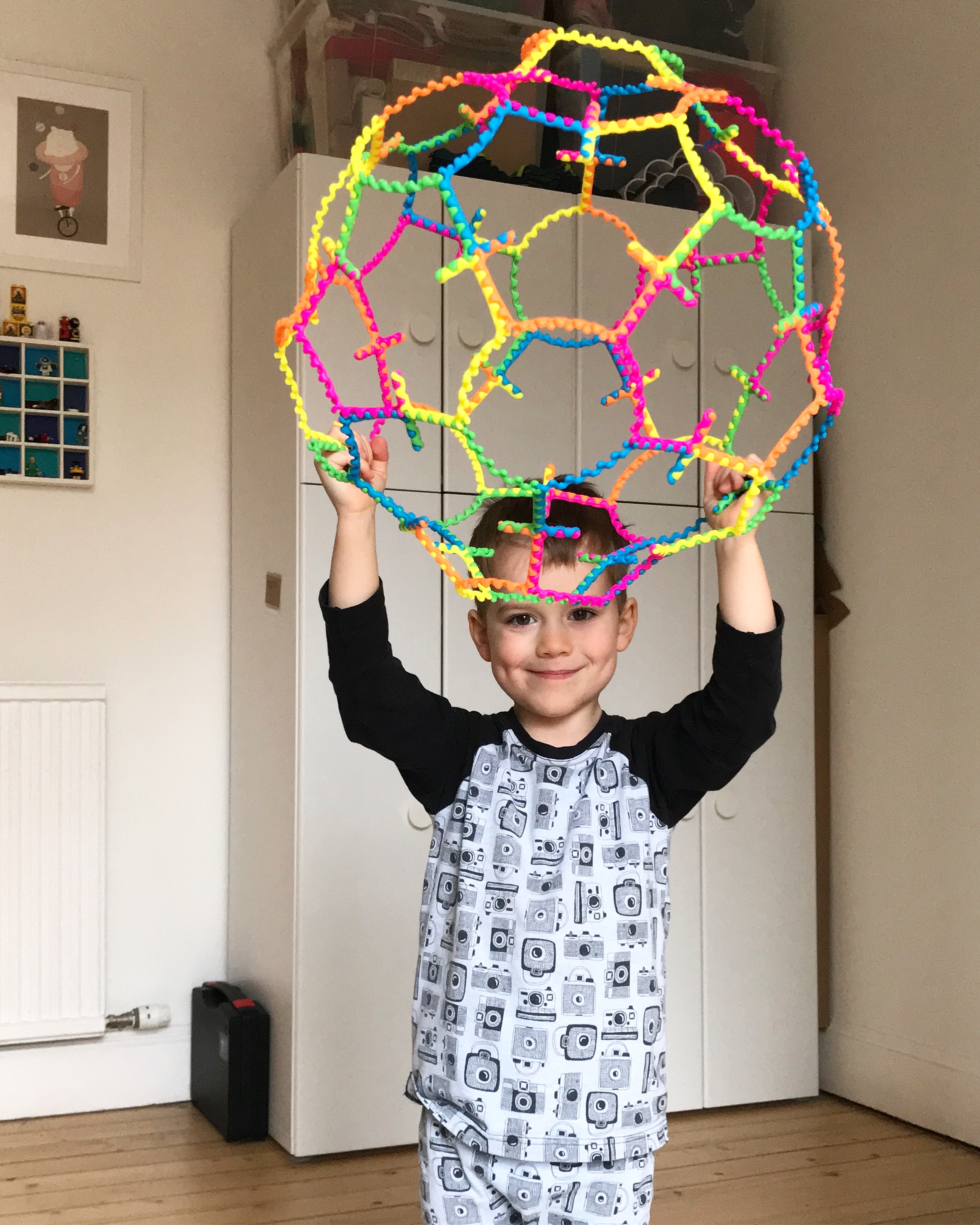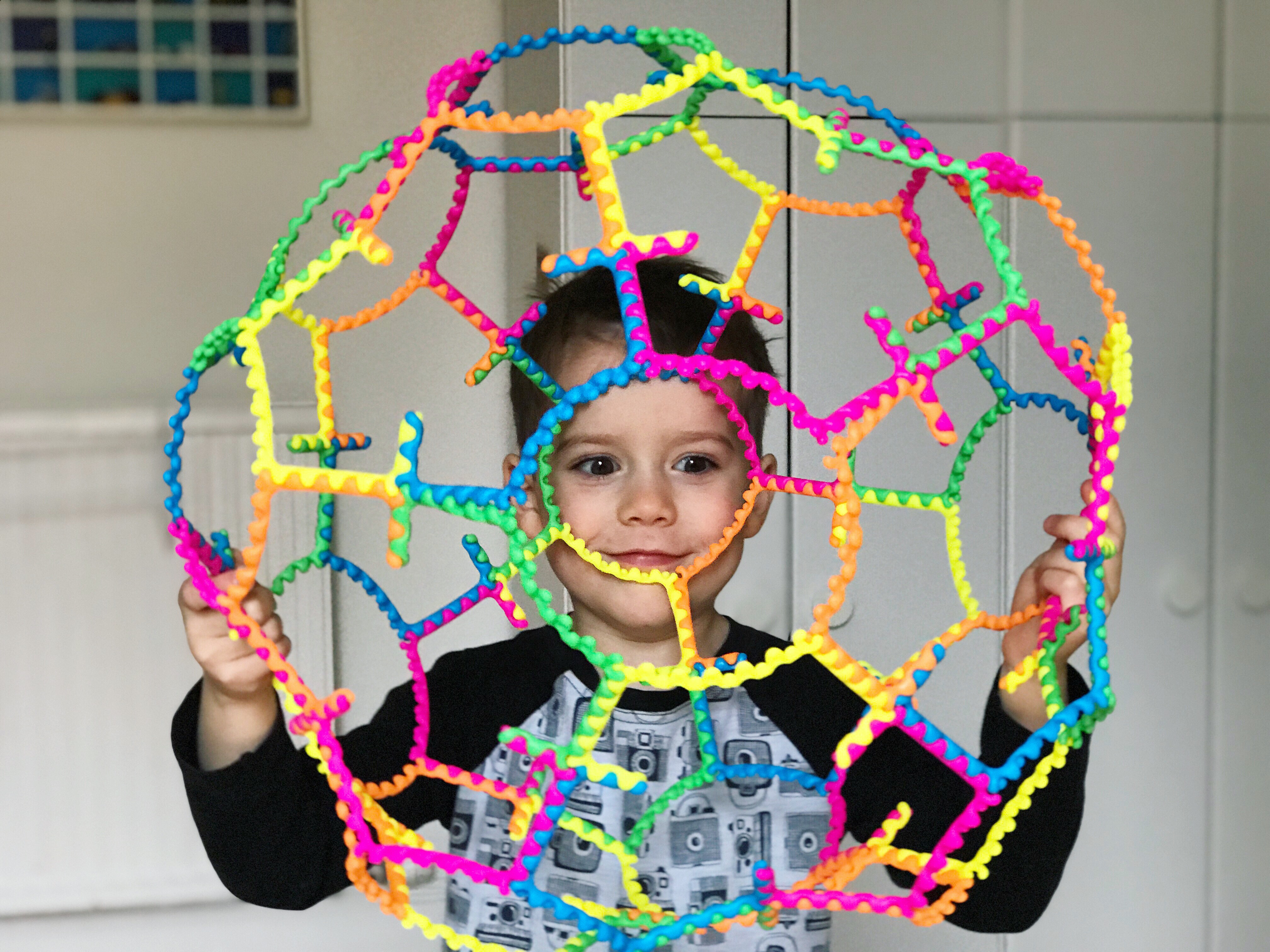 The boys had just as much fun pulling it all apart together afterwards, so we could build other projects. For the giant ball we did need to use all our 60 STEMS, but there are plenty of things you can build with just a pack of 20. The leaflet included in the tubs showed you how to make a another ball that just uses 12 STEMs, as well as a jumping frog, an acrobat and a pair of glasses. All of which use no more than 20 STEMs.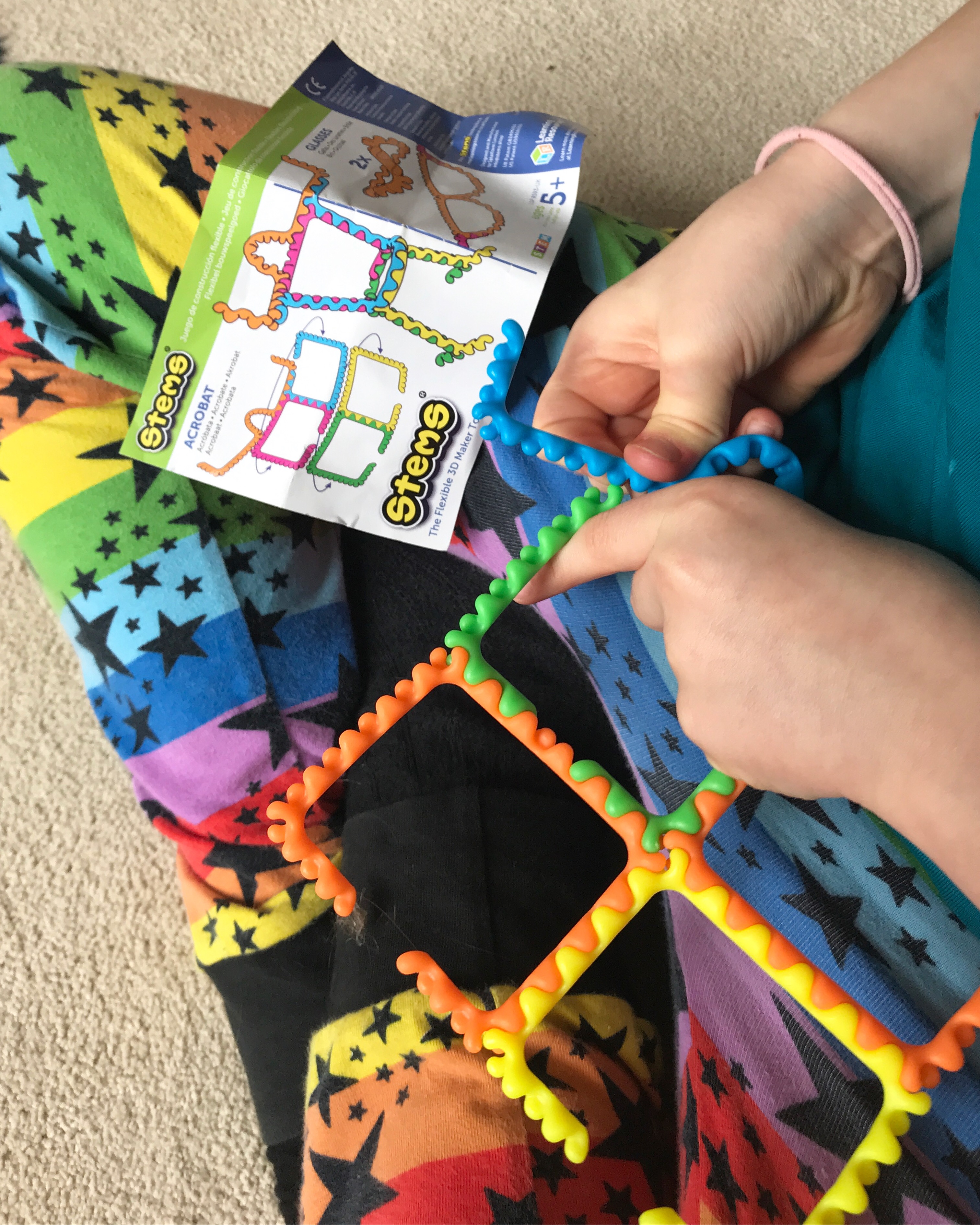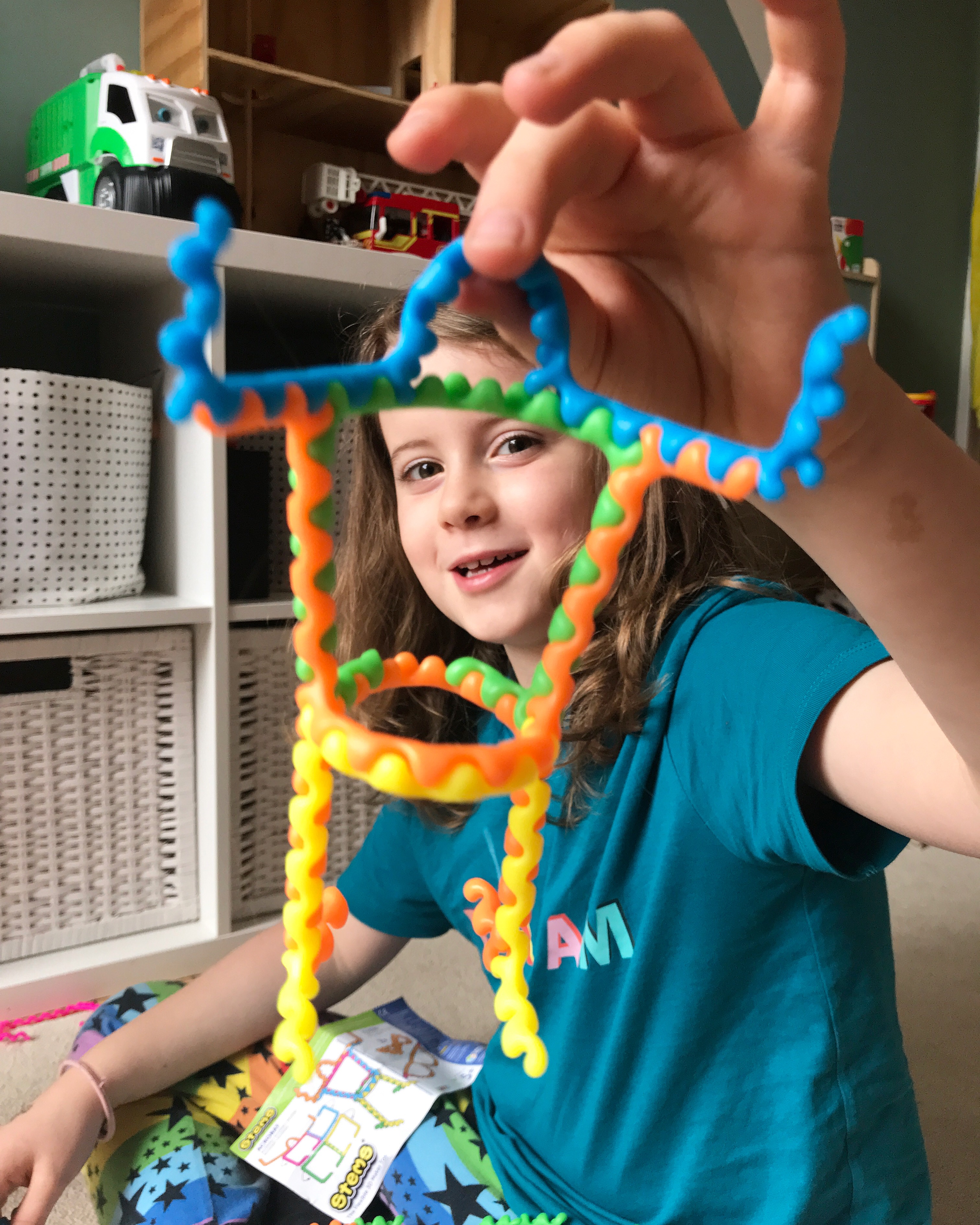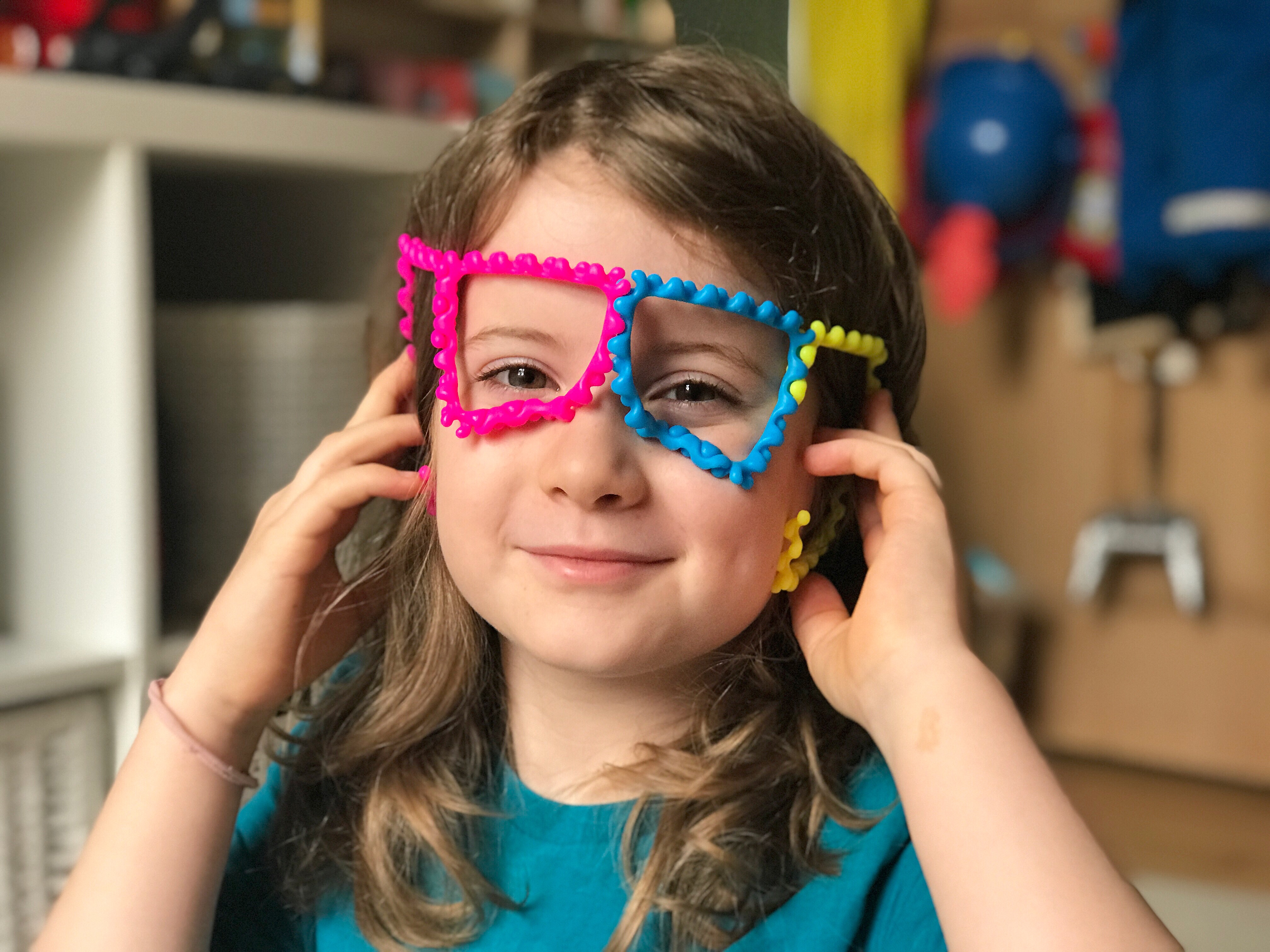 The online guide also has a few more things you can make with just a tub of 20, including a bird, a crown, and a couple things we haven't tried yet. The crown can be adjusted to different sizes to fit your head.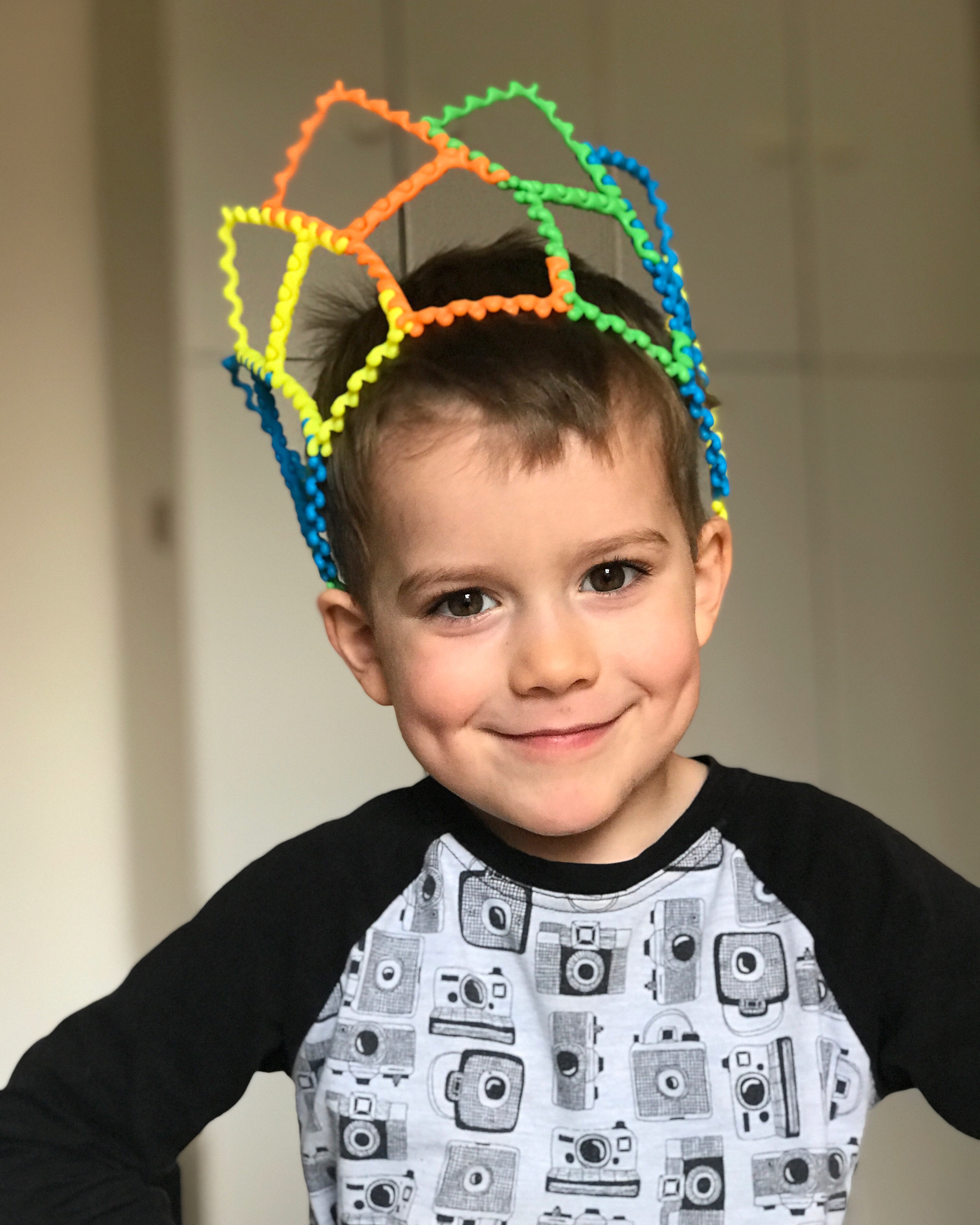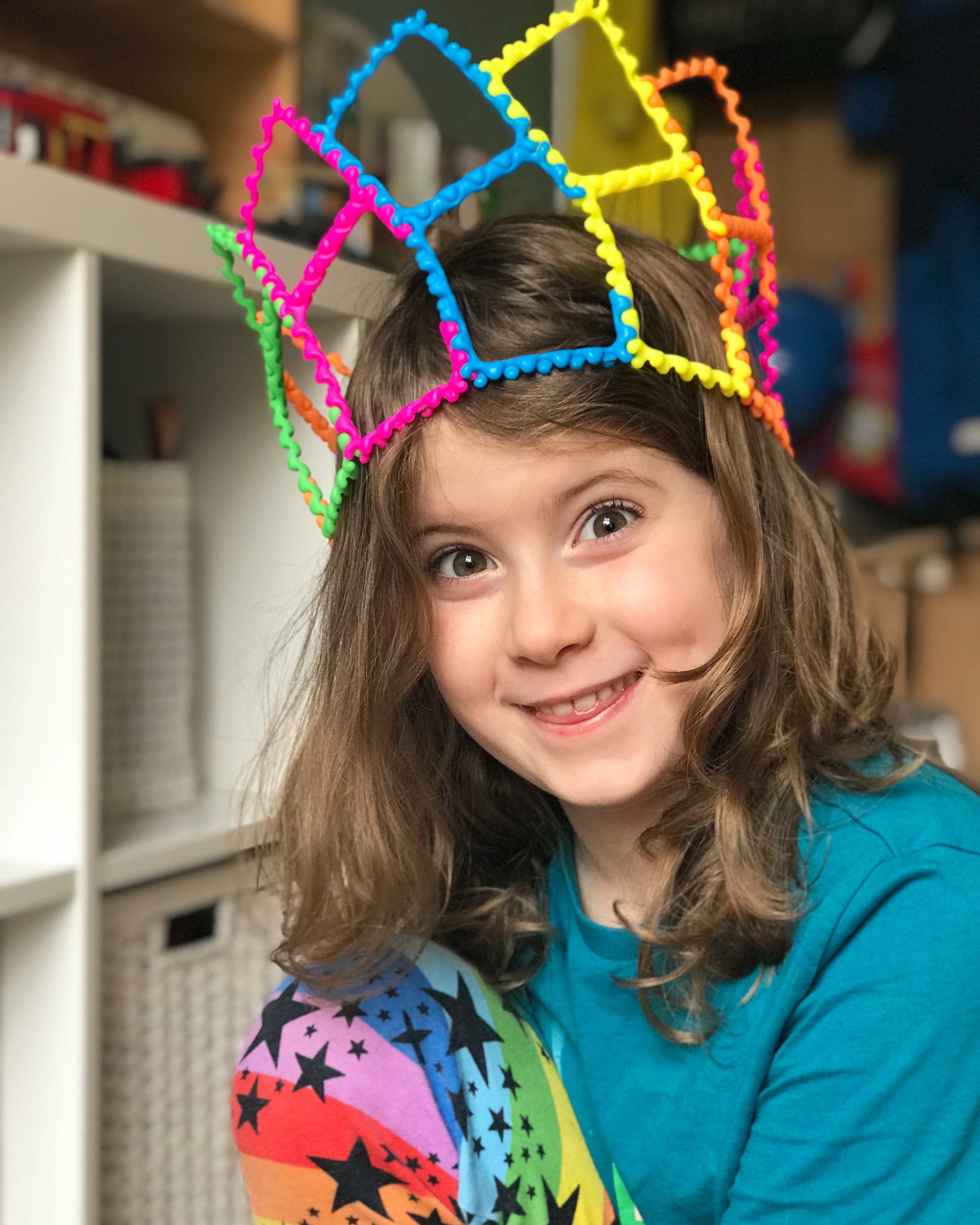 Of course, the real fun begins when you start making your own creations, but the construction guides are great for getting you started and working out all the things you can do with the STEMs. They are really flexible, so you can bend them and twist them.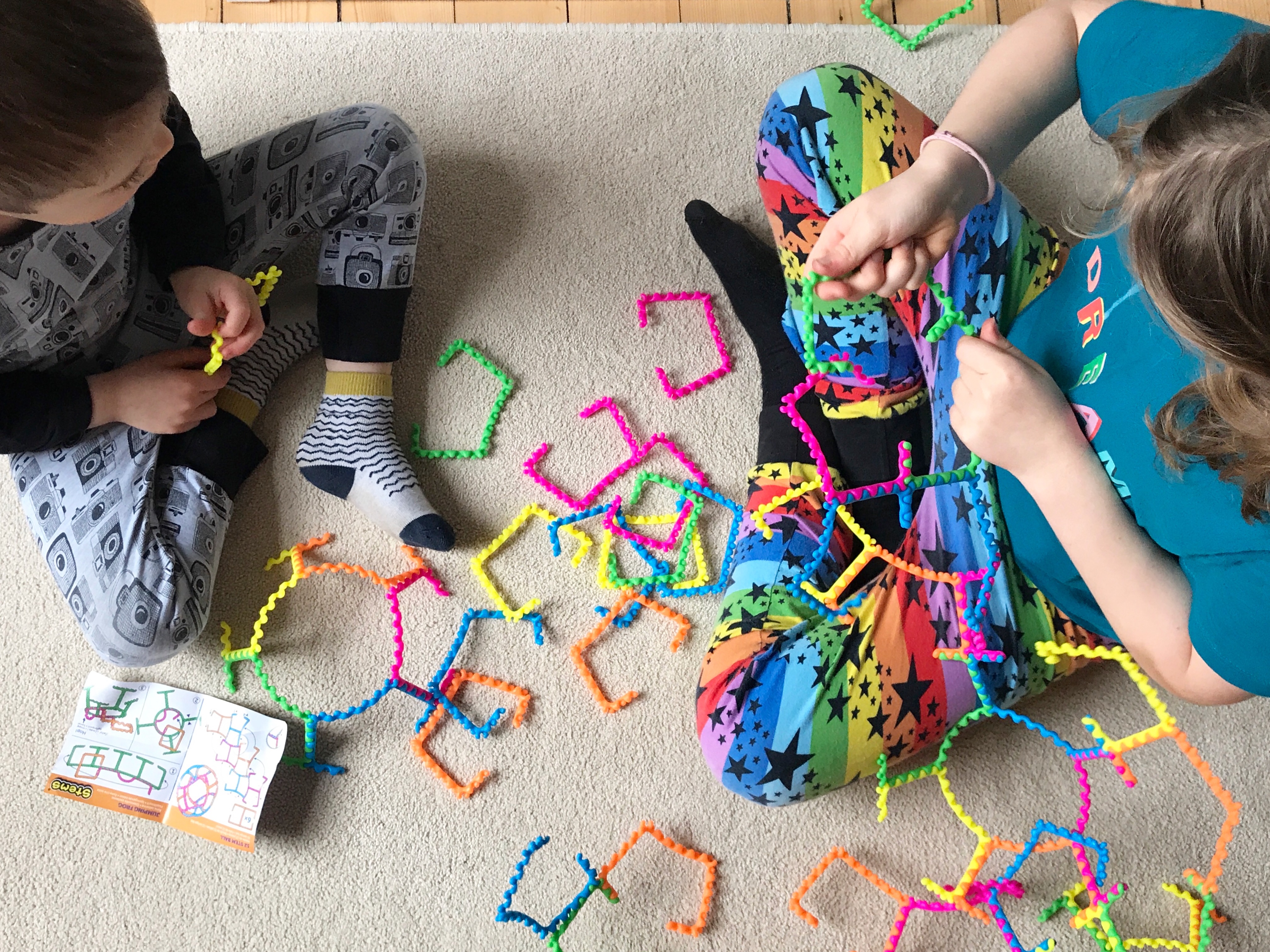 My youngest, who is about to turn 5, needed a little bit at help at times, getting the STEMs to click together on some of the trickier creations, but Oskar who has just turned 9 managed quite well on his own. We did notice that they quite a bit stiffer than the ones we have used in the past at the museum, so I think the stiffness was related to them being brand new out of the box and that they will get a bit more pliable over time.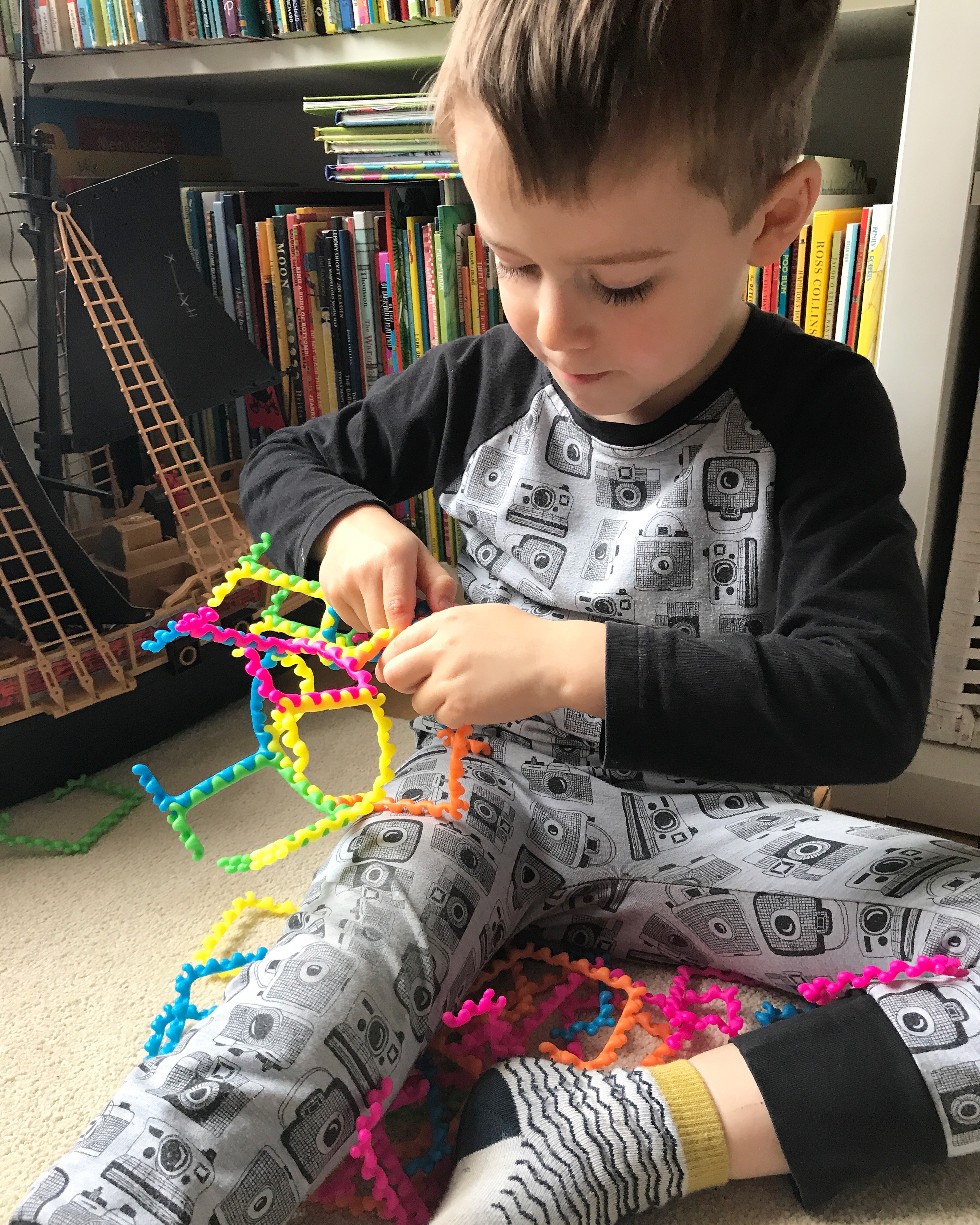 In conclusion, we absolutely love creating with the STEMs. They are great for encouraging creativity, problem-solving, hand-eye coordination, and fine motor skills. And, of course, they are fun! They are recommended for age 5+ and are great for the whole family to create with together. Tubs of 20* sell for around £9 and would make a great pocket money toy or stocking filler, or you can jump straight in and get a tub of 60*, which works out at a bit of a discount on buying three separate tubs. (*affiliate links)