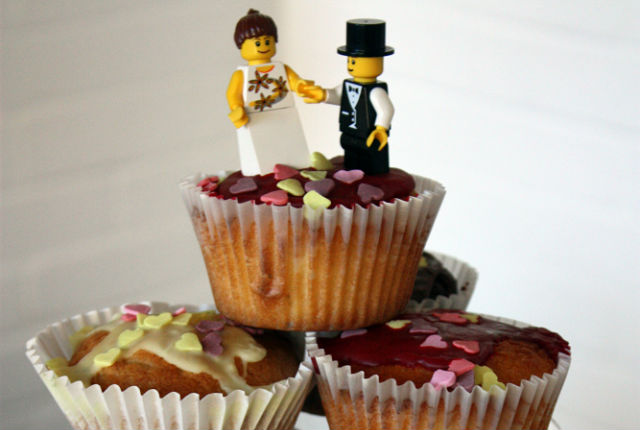 Our Wedding Part 2: Crowdsourced wedding buffet
In case you missed it yesterday, it's out 10th wedding anniversary this week so I'm blogging about wedding. Today, I wanted to share how we managed the food conundrum. Some people were surprised at the schedule we had for our wedding. Like most things, we decided to do it our way. The church service was at 11am. After that we went for lunch with our parents, siblings, best man and best woman (yes, we had both) at one of our favourite restaurants and left our guests to fend for themselves until the party in the evening. That sounds harsher than it was. The vast majority of our guests were from Edinburgh, so they just went home in between. And for the few out-of-towners we'd put together a guide with restaurant recommendations and sightseeing tips.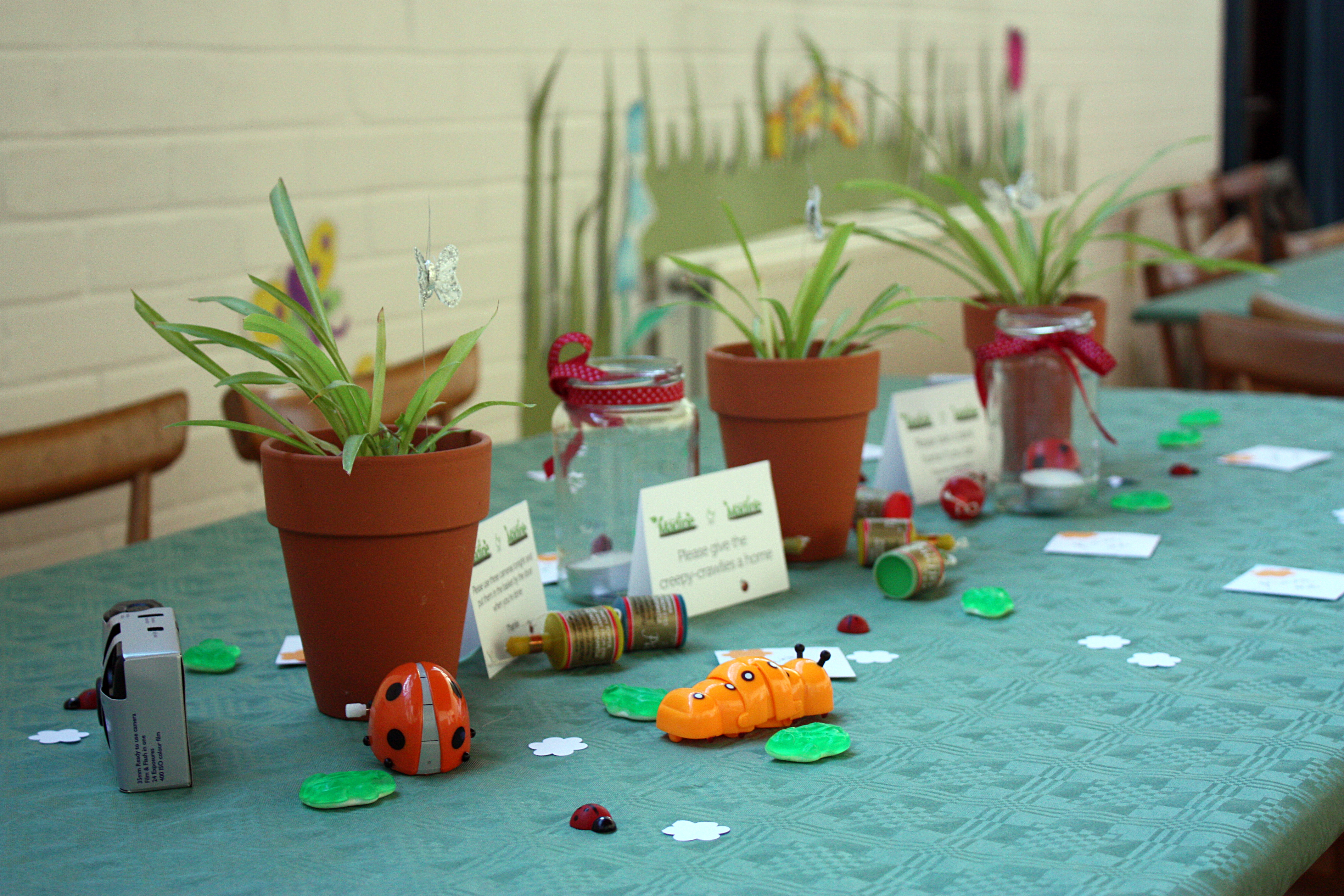 We opened up the hall where we were having the party from 5pm for teas and coffees, with the evening programme officially starting at 6pm. As I mentioned yesterday, we didn't have set table seating or caterers. Instead guests were allowed to sit where they pleased. Oh, and we asked them to bring the food. Yes, that's right, we had a 'bring and share' buffet at our wedding reception! I guess in this day you'd call it a crowdsourced buffet. Obviously it wasn't mandatory, people were asked to only bring something if they were able, but most of them did. I totally forgot to take any photographs (I took all my pics before the guests arrived, at which point the buffet was still empty), but here's someone's plate to give you a hint of all the wonderful goodies people brought: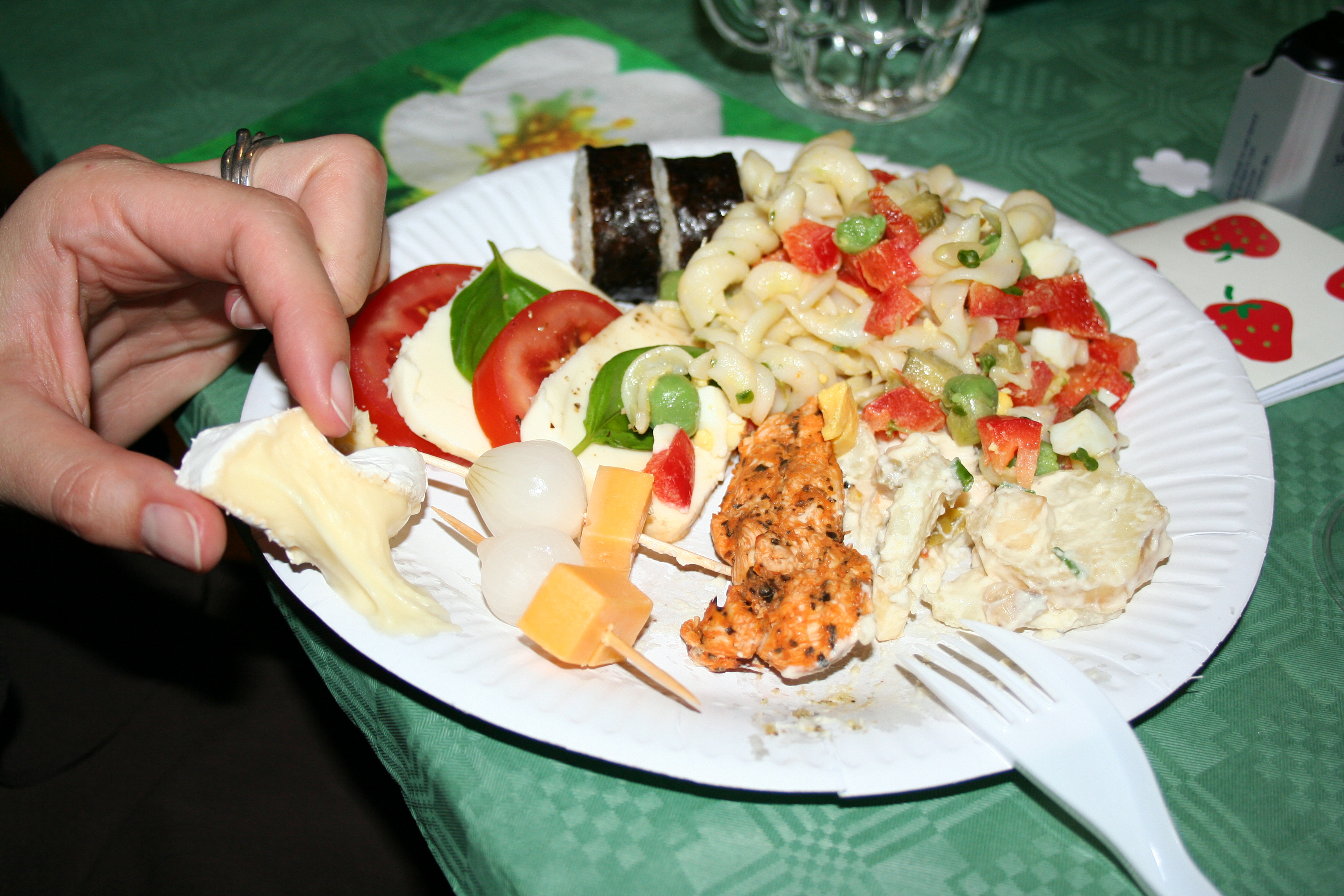 We did have a Plan B, in case the bring and share buffet didn't work out, but soon after sending out the invites it was clear we didn't need to worry. People actually thought it was a brilliant idea. And of course we ourselves contributed to the buffet too. We asked people to say in advance what they were bringing, so that we wouldn't end up with 20 salads and no dessert. We ended up with the most amazing spread, and were eating the left overs three days later. The same goes for drinks. People were so generous in what they brought. Not only did the bring and share buffet keep costs down and eliminate the whole wedding catering stress to almost zero, it also made the reception a lot more personal. Many guests were quite excited to be involved, bringing along their signature dishes, and some got really creative, e.g. our Japanese teacher brought a cake made of sushi, and a friend from work brought a "Eurovision Pizza", with eight different toppings to represent different countries. She knew I was a fan.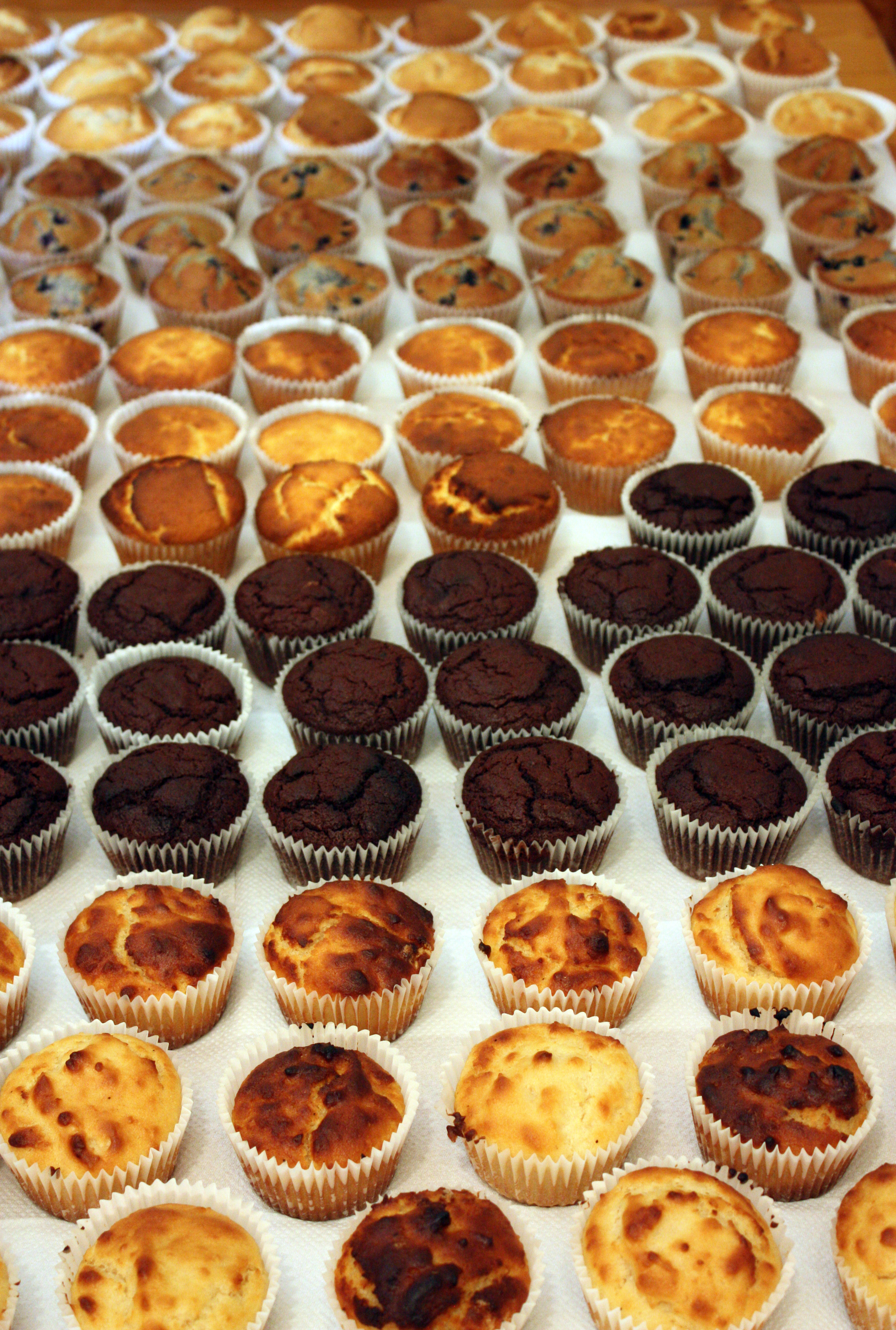 There's one thing, however, that we didn't leave to chance, and that was the wedding cake. We'd decided early on we didn't actually want a cake. Having pyramids of cupcakes had already become a fashion, but again we put our own slant on it and went for muffins instead. We had a military led operation in our kitchen the day before, baking 120 muffins in 5 different flavours (banana, blueberry, orange, coconut and chocolate & beetroot) with HUGE help from my mum and sister. Most people would think it crazy to spend the afternoon before your wedding mass producing muffins, but you just can't take a girl away from her baking.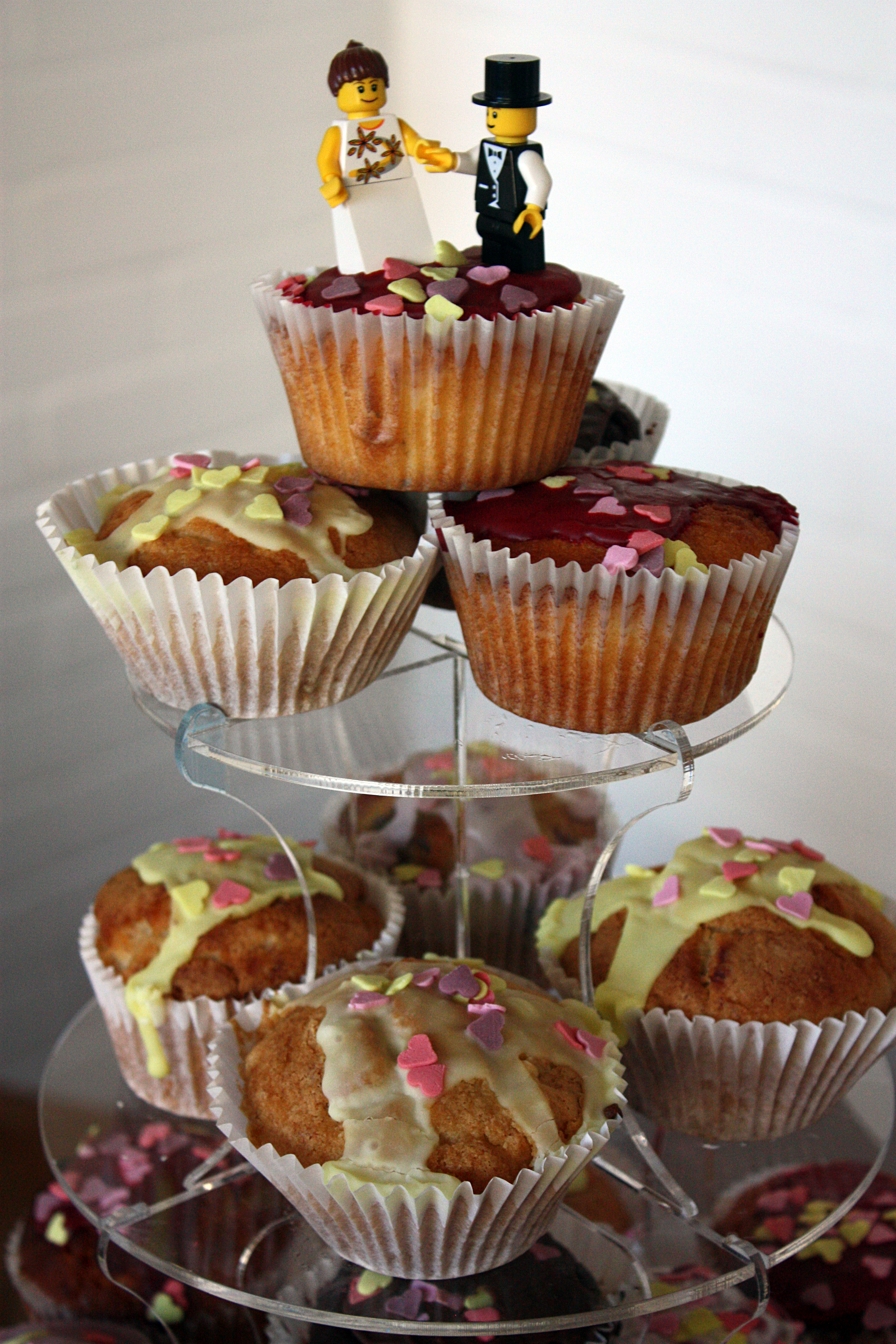 We'd sourced these cute little Lego figures to sit on top of the pyramid, and when the time came we ceremoniously cut the top muffin :-) I was really sad, because the Lego couple got lost in the clear up afterwards. I'd wrapped them in some tissue paper, to avoid getting red icing on my dress, and they must have been thrown out by mistake. My husband managed to find almost identical ones, which were his gift to me on our first wedding anniversary. Wasn't that the sweetest thing?!