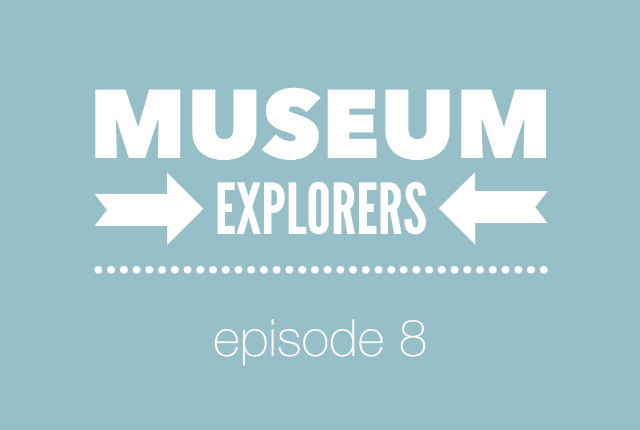 Museum Explorers #8
Happy Museum Monday! We're back with another edition of Museum Explorers, my interview series where families share their favourite museums with you! This month, we have Lisa from The Family Ticket.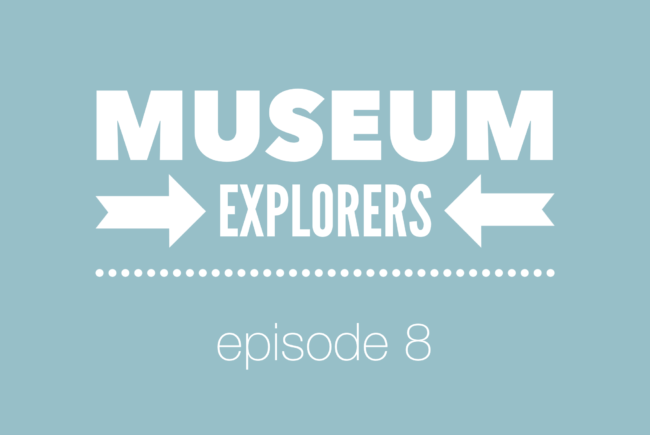 1. Why don't you start by telling us a bit about yourself and your family?
My Names Lisa I have a Husband Chris, nicknamed the husbeast and 2 kids Clark 6 and Elliot 3. 2 adults and 2 children hence the name of my blog The Family ticket. As a family we prefer being out of the house, going to new places. We review everywhere we go in the hope to help other families find some great days out too.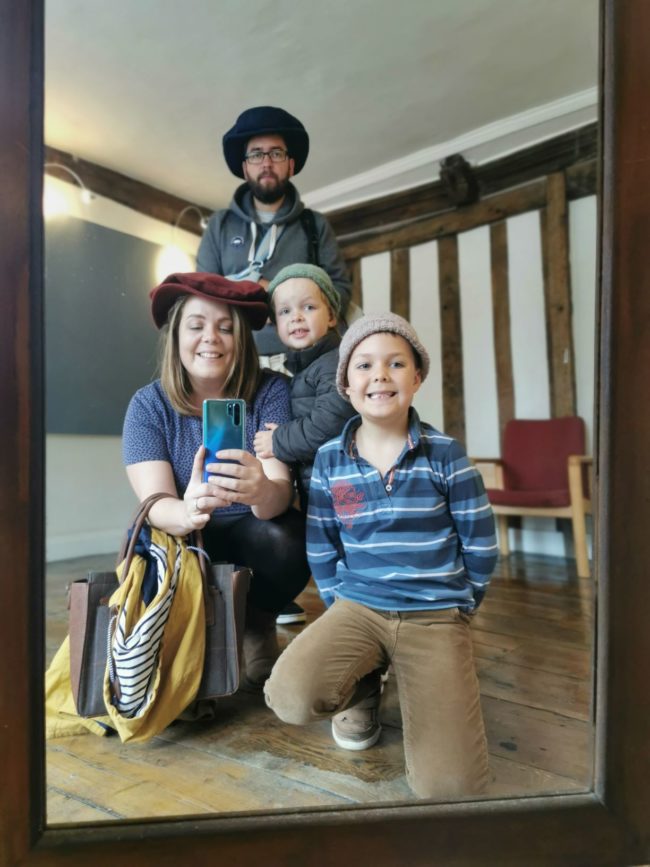 Photo courtesy of Lisa at The Family Ticket
2. How old were your kids when you started taking them to museums, and
what was the first museum you remember taking them to?
Living So close to Oxford we've been spoilt for museums. The Natural History Museum & Pitt Rivers was the first museum I took my eldest to. We took him from newborn and we still visit regularly. Once Clark was walking he wasn't even interested in the displays but he was more interested in the grates in the floor. Oh and the lift. Elliot on the other hand is fascinated with everything.
3. What Was the last museum you visited as a family and how was it?
The last Museum we visited as a family was the River & Rowing Museum in Henley on Thames. The boys (and us adults) absolutely adored the Wind in the Willows interactive exhibition. In fact the whole museum was hugely interactive which is always a big hit with us. Stunning views over the river Henley too.
4. Can you share any particularly memorable family museum experience?
I always remember heading to Tring Natural History Museum with the boys. I had done a little research but nothing could prepare us for possibly one of the quirkiest museums we've been too. Clark has Nicknamed it "the dead animal museum" . Its full to the rafters (Literally) Of thousands of stuffed animals its absolutely magnificent. Although the domestic animal exhibition could be one to avoid especially if you've recently lost a pet!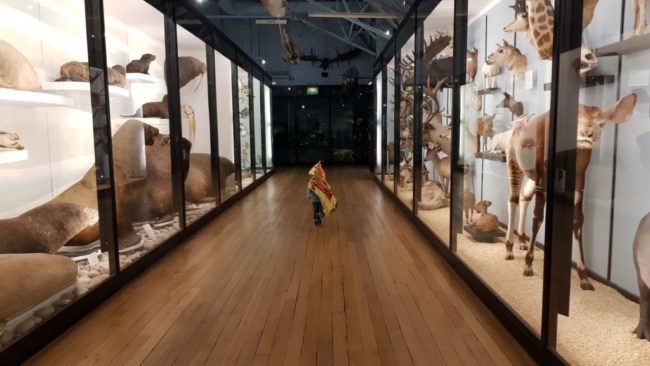 Photo courtesy of Lisa at The Family Ticket
5. What is your all time favourite museum to visit as a family?
Our all time favourite museum would have to be Oxford University Museum of Natural History as mentioned earlier. Its close by, the boys know it inside out and there are always new exhibitions, talks and children's activities. Animals, bugs, bones, rocks, totems you name it they have it. Its a treasure trove for children.
6. How have your visits to museums changed as your kids have grown?
As the kids have grown we've changed how often we've visited museums. They love to go to museum's so we go more often now that they're more interested. We do try and make sure we visit child friendly museum's with lots of interaction to keep them going. They do like to opt for the science museums which we find is great too.
7. What museum that you have not yet been to would you love to visit with your
kids?
The National Space Centre in Leicester has been on our to do list for some time now. Something always comes up when we've tried to visit. Most recently the chicken pox. We're determined to get there before summer so wish us luck.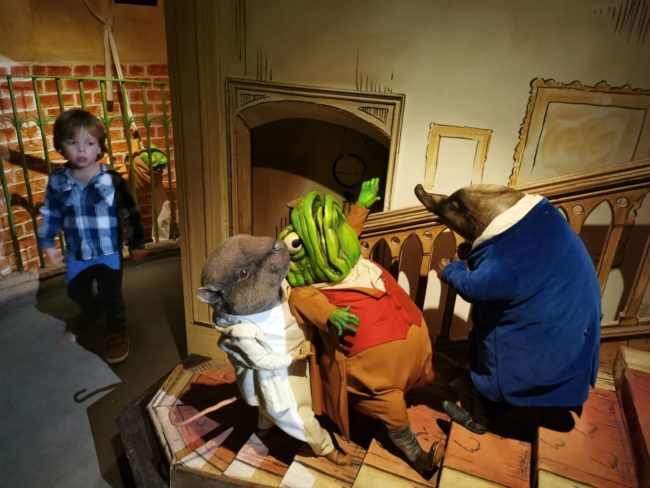 Photo courtesy of Lisa at The Family Ticket
8. Do you have any tips or advice for other families on how to make museum
visits with kids run more smoothly?
In our very short 6 years as a family visiting museums there area a few things we have learnt.
Don't push it, let the kids take the lead. Children aren't always in the mood to sit and be taught especially the younger children. Take snacks, Plenty of snacks then if you think you have enough, take some more. Just make sure you check snacks are ok in the museum though. Start the kids as early as possible, some of my best memories as a child are from the adventures in museums. They're a fantastic resource and the majority of them are free too.
[line]
Many thanks to Lisa for sharing her family's museum experiences with us. I lived in Leicester myself for a year, but never made it to the Space Centre, so that would definitely be on my list if I ever go back there. Don't forget to check out Lisa's blog, The Family Ticket, and you can also connect with her on Facebook too. And if you would like to take part in the Museum Explorers interview series yourself, just get in touch!