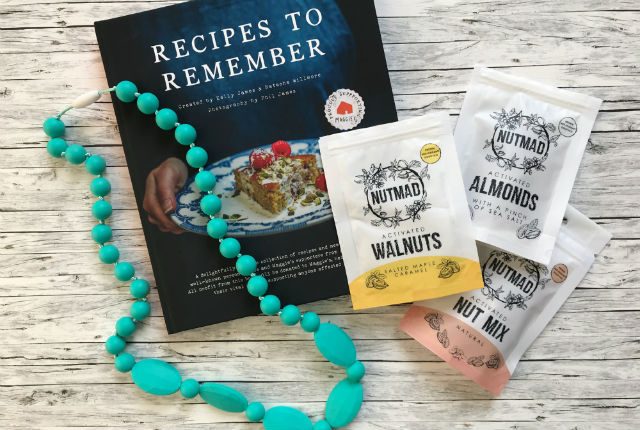 Mother's Day Gift Guide
With Mothering Sunday looming here in the UK at the end of March, and then Mother's Day in May in many other parts of the world including Germany (must remember to buy a card for my mum now to send her in May!), I thought it would be fun to put together a wee gift guide. I also thought this would be a great opportunity to champion some independent business owners, so I reached out to the amazing ladies in a business group I'm in to see if any of them would like to collaborate and I'm delighted to be able to share some of their products with you. As you know, I generally only recommend things here on the blog that we've used and loved ourselves, so all the recommendations have been out through the test and gained our seal of approval. Please note that while we received free samples for the purpose of this gift guide, in exchange for an honest review, all views and opinions are our own.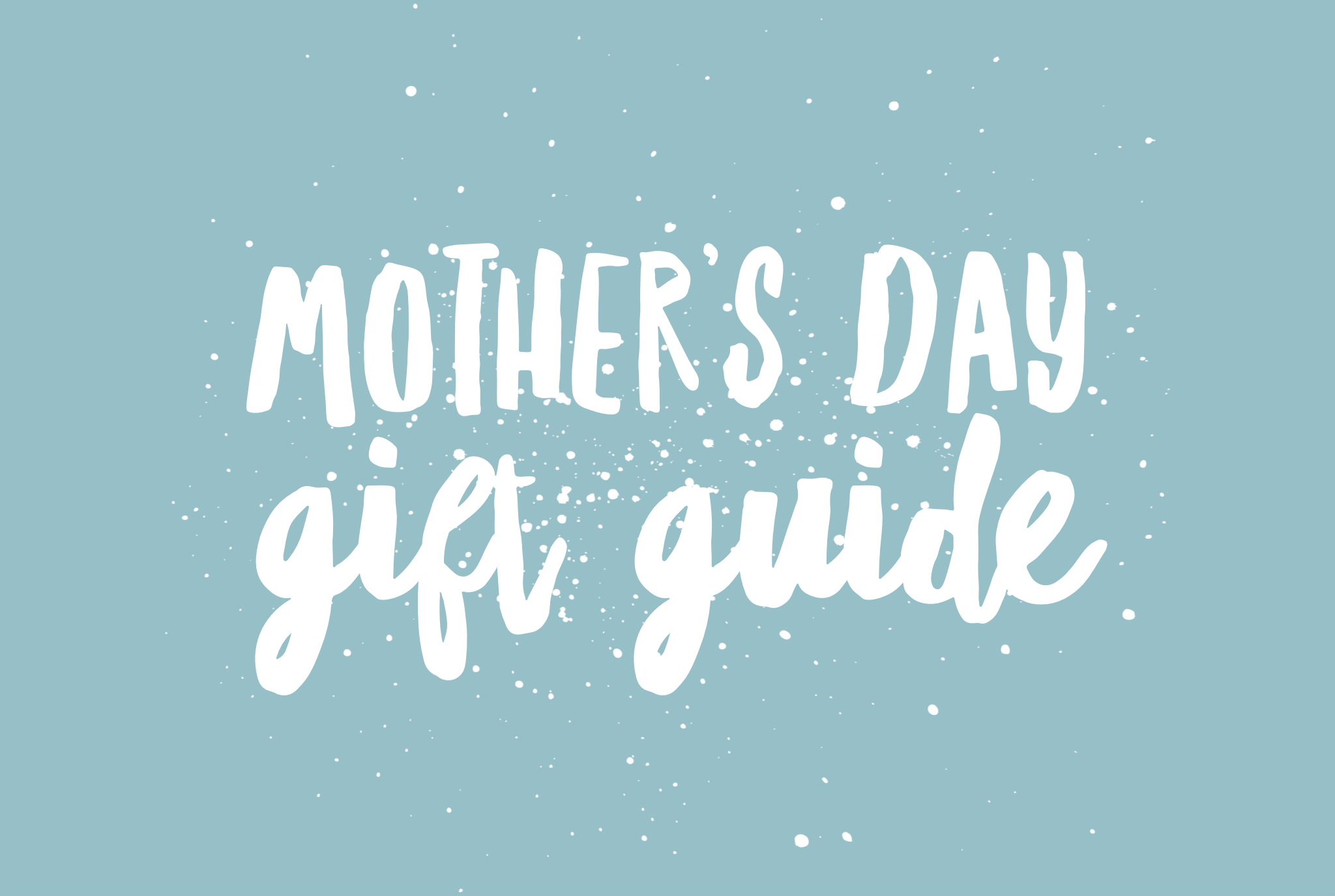 Halia Rose Necklace
A piece of jewellery is a classic Mother's Day gift. I have admired the beautiful necklaces from Halia Rose for a while, so I was delighted when Sarah – the power house behind Halia Rose – offered to send me one of her Kata necklaces for review.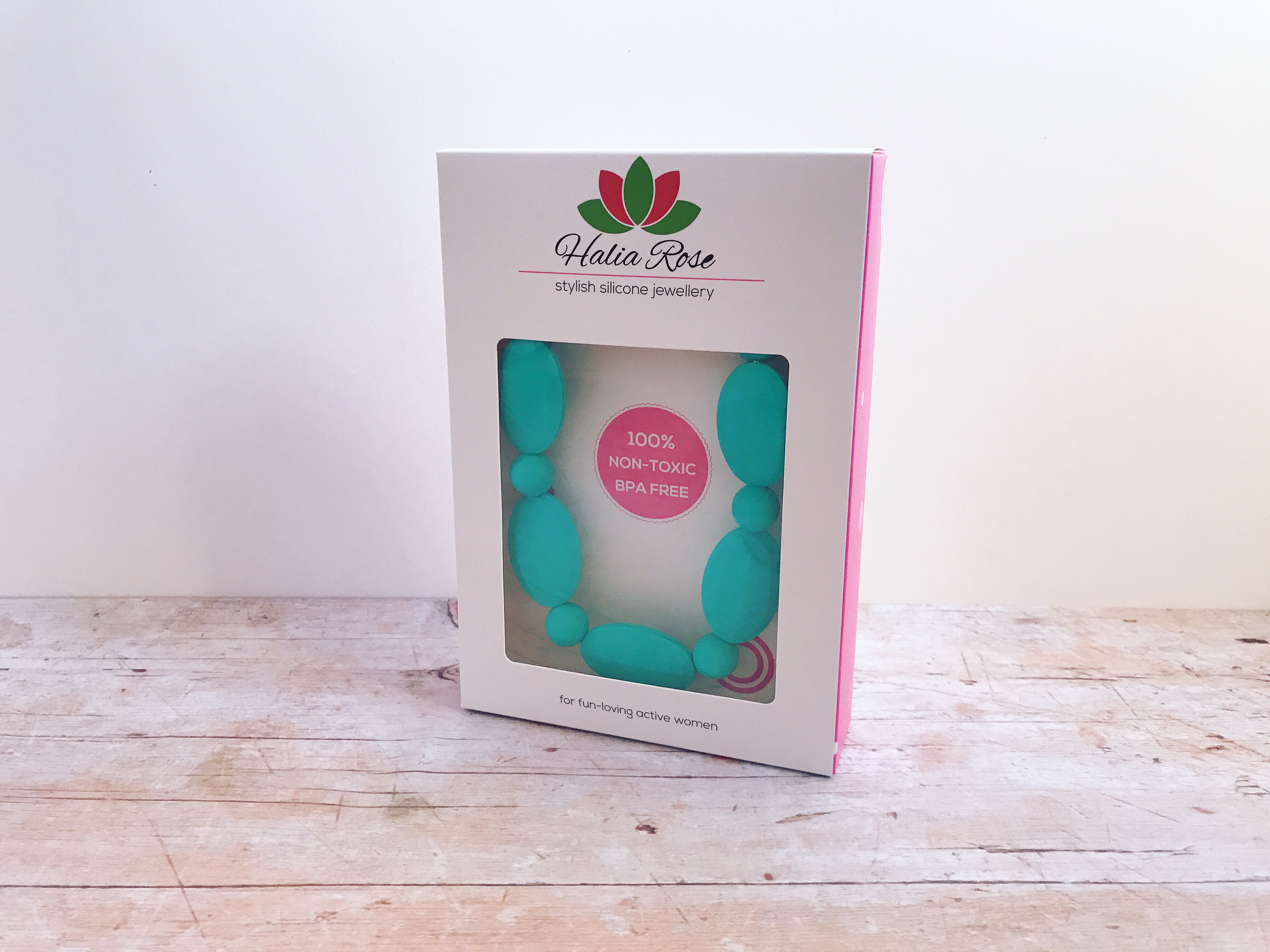 The Kata is one of several different styles of silicone necklaces that come in an array of colours (I received one in Aqua). All Halia Rose necklaces are BPA free and made from 100% non-toxic food grade silicone – perfect for teething necklaces and a far cry from the clumsy looking teething pendant I wore when my boys were babies! They can be used as a teething accessory to soothe sore gums, or as sensory object to engage babies during nursing.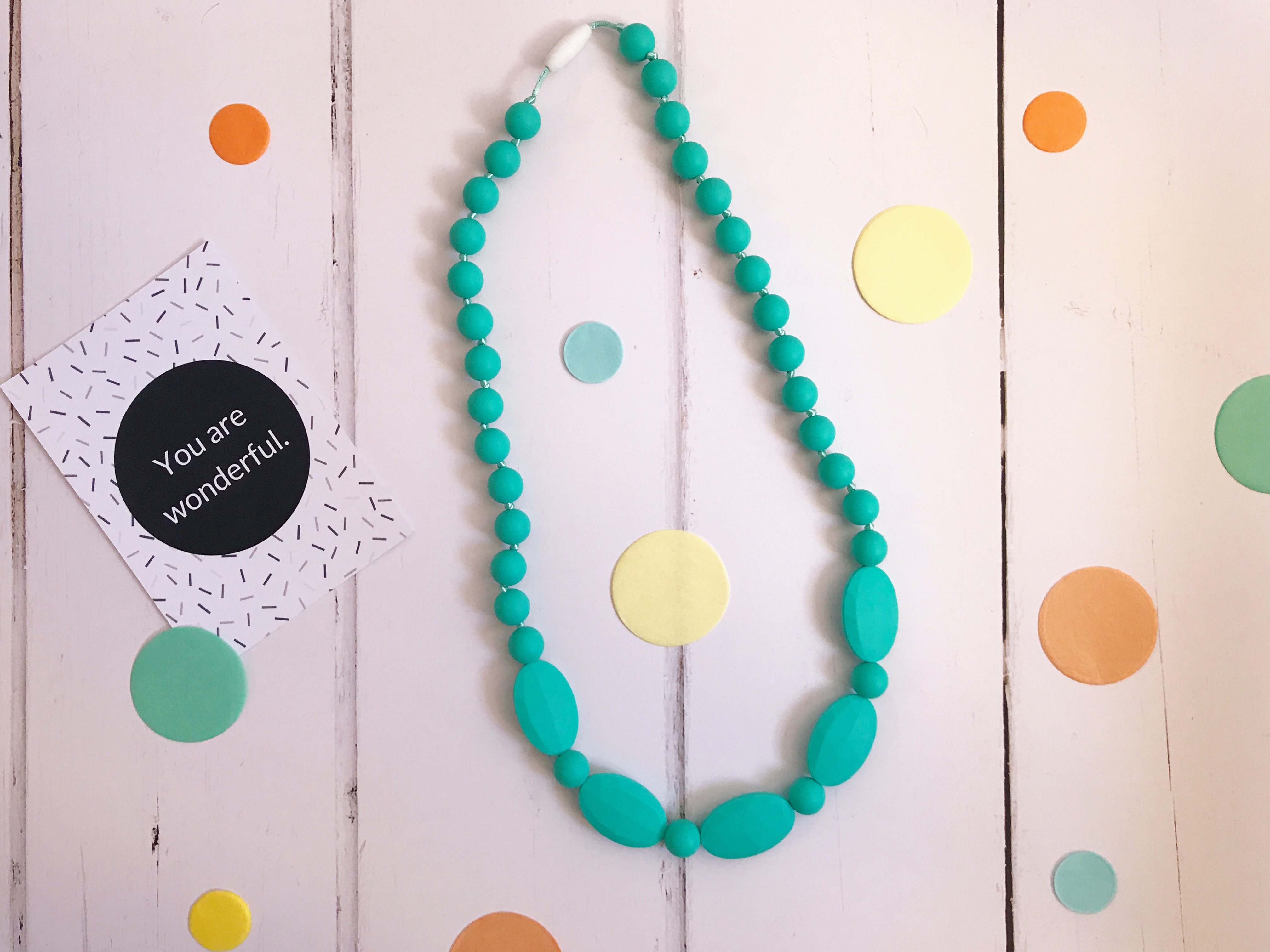 And the necklaces are not just restricted to teething babies – whether you are having an afternoon or evening off away from baby (one can but dream), or have left the teething days behind you, these stunning statement pieces stand out just as well on their own. It's been a good few years since my youngest was teething, but after having several necklaces destroyed through my rough and tumble boys, I stopped wearing necklaces altogether until now. I've been wearing my new Halia Rose necklace all week, and so far it's proven itself super durable and if I did get it caught on anything (or anyone!) the breakaway clasp ensures no one can get strangled. And whilst he may no longer be teething, my 4 year old has still been enjoying playing with the necklace when he's having a cuddle!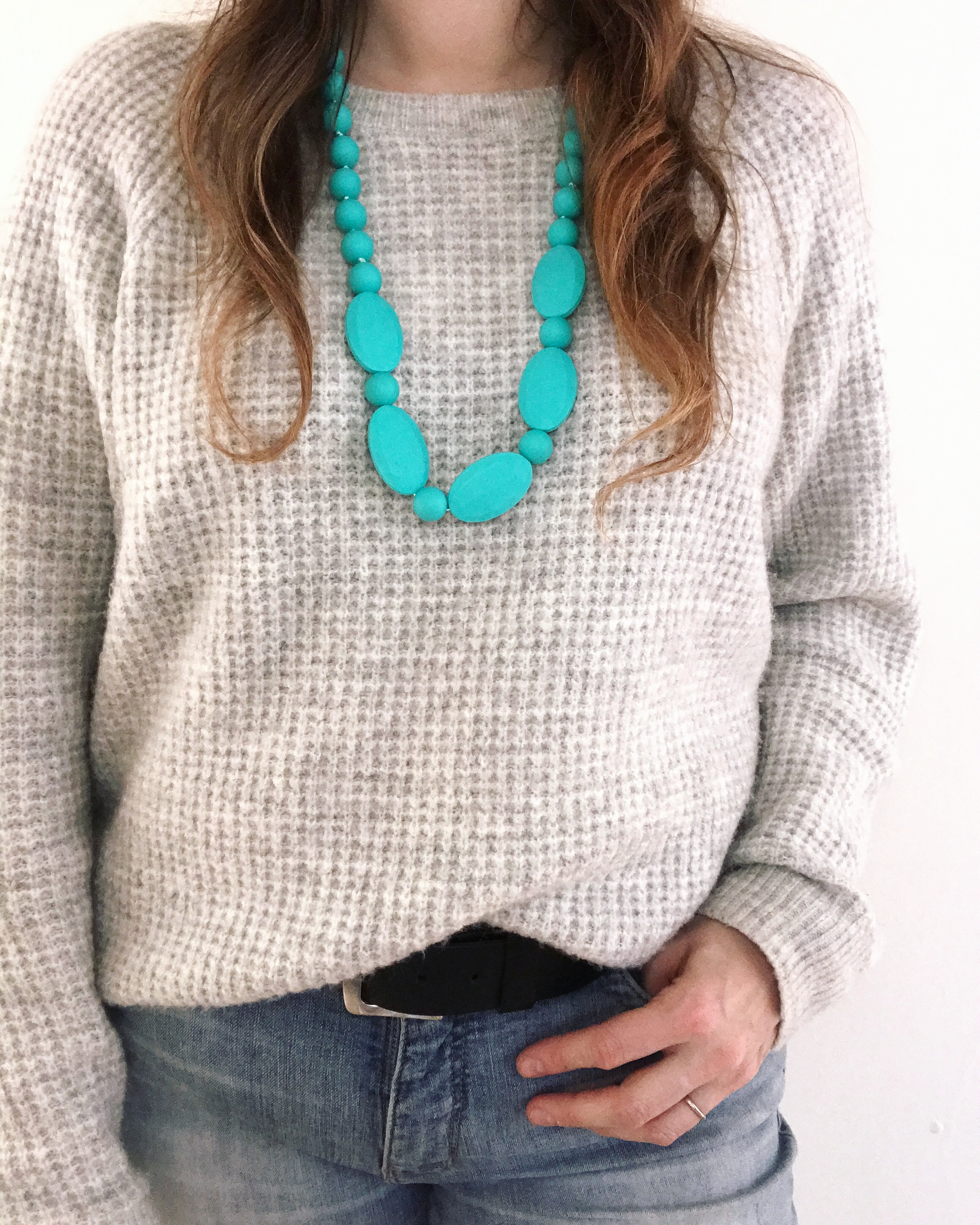 You can find all the different necklaces available to order over on the Halia Rose website. There are silicone bracelets as part of the collection too, alongside a growing selection of other gifts such as notebooks, scarves and candles. There are also various gift sets to choose from, including a special Mother's Day gift set.
Maggie's Cookbook
I love cooking, and have an ever growing collection of cookbooks, so when I was offered the chance to receive a copy of a very special cookbook, in exchange for reviewing and helping to promote it, I just had to say yes.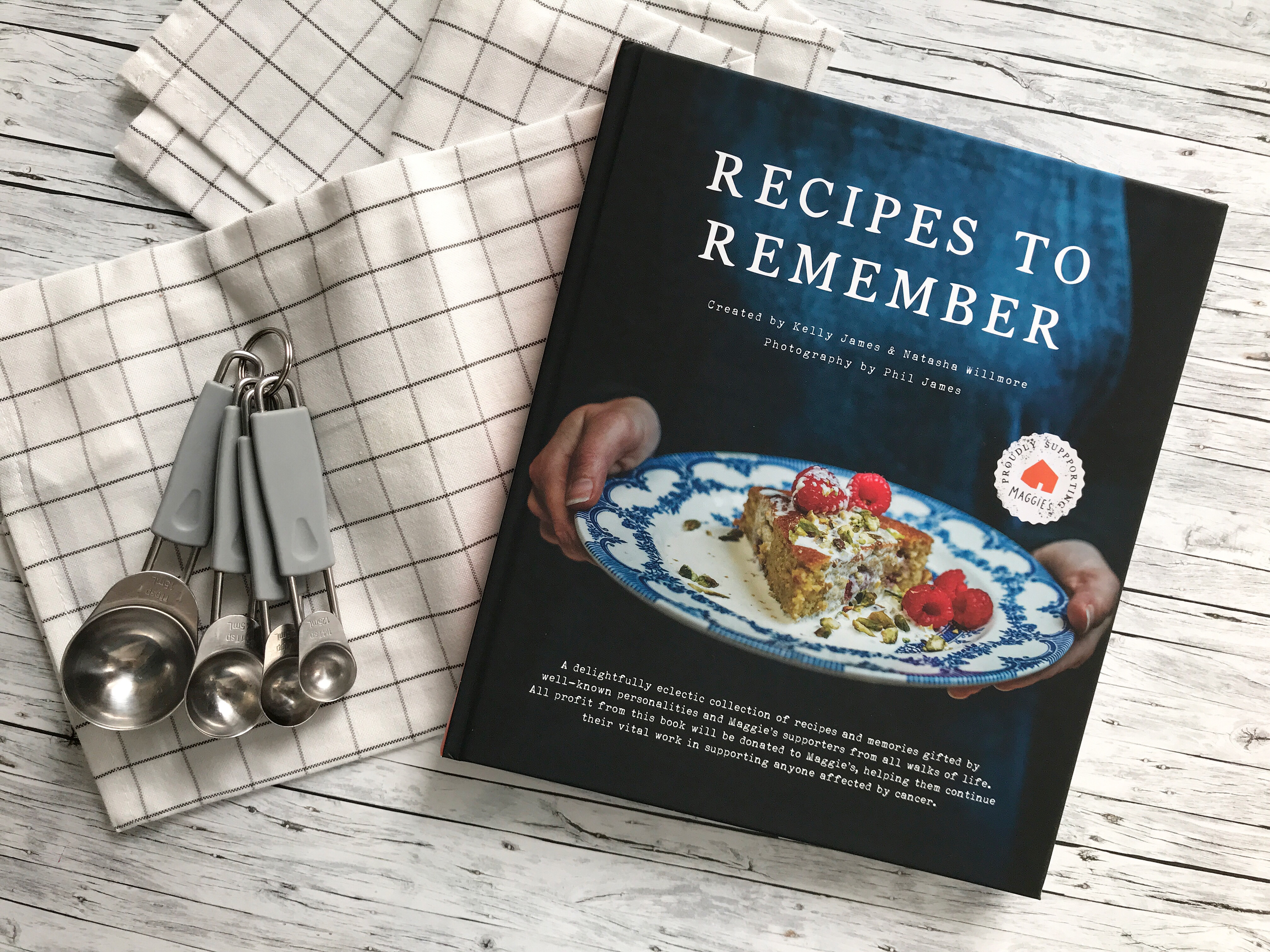 'Recipes to Remember' is an eclectic collection of recipes in aide of Maggie's, a charity founded in Edinburgh which provides free information and support to those affected by cancer and their families. Founder Maggie lived with advanced cancer herself for two years, and used her experiences to create a new type of care. There are 22 Maggie's centres across the UK today, each with a team expert team of support specialists ready to give advice, offer emotional support, share experiences, or just offer an ear to listen.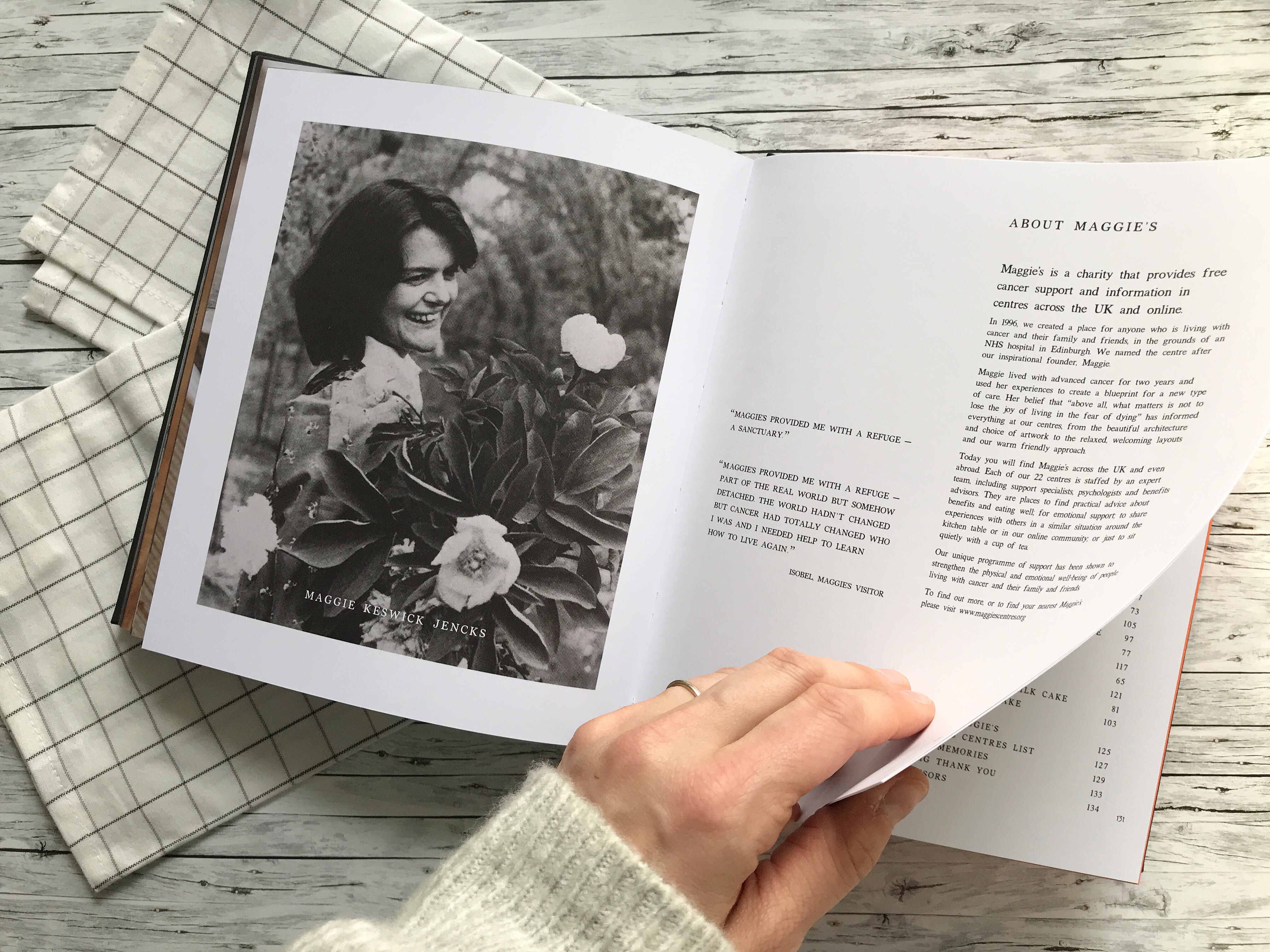 I spoke with Tash, one of the creators of the book, who lost her stepfather to leukaemia. She told me how they hadn't know about Maggie's at the time, which would have been a great support to them, but after finding out about Maggie's later she took her mum along who received the most amazing support. And so the idea was born to create this book to raise money for Maggie's, which received 100% of the book's profits.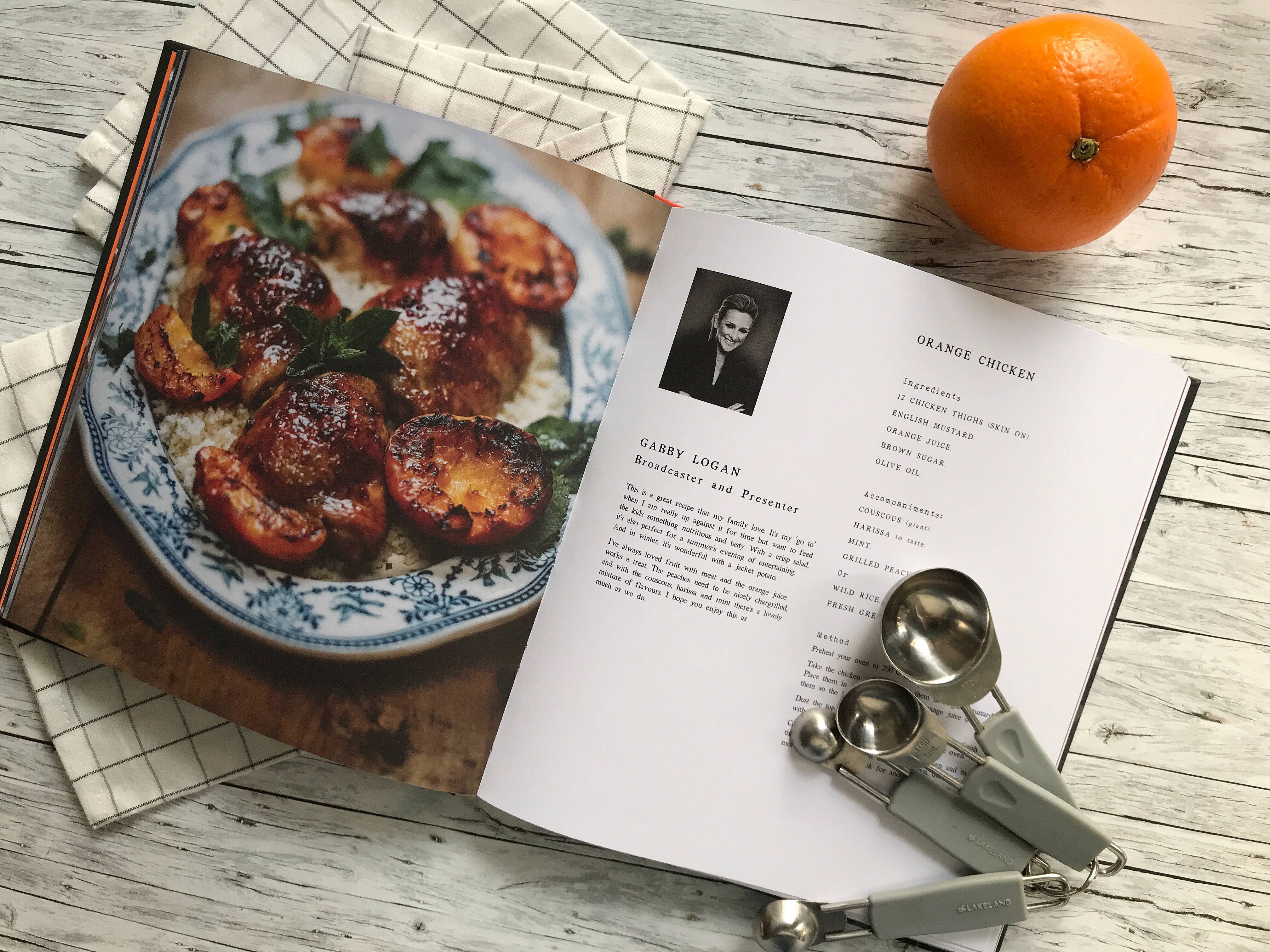 As for the book itself, the recipes have been contributed by a mix of well-known personalities as well as Maggie's supporters, from all walks of life. Actors, writers and TV personalities; GPs, race horse trainers and journalists; chefs, artists and Maggie's volunteers; and more. The book is divided in to sweet and savoury, and each recipe comes with a little anecdote. At Tash's recommendation, we tried Gabby Logan's orange chicken first, and it was an immediate hit with my boys and really simple to make too. A great alternative for a Sunday roast. We've tried Dr Rosemary Leonard's Sailing Tomato Rice too – thus named as it was invented on a sailing boat – and I've got a couple other recipes bookmarked already to try next. The majority of the recipes are good, wholesome home cooking, nothing fancy or fiddly. The kind of cooking that reminds me of my mum. A perfect gift for mother's day, and for a great cause too! The book is available via maggiesbookbook.com and as mentioned, all profits go to Maggie's.
Nutmad Activated Nuts
As someone who has to avoid wheat and gluten, I have to be very careful about what I eat and always plan ahead. Nuts are my go-to snack, as they are so easy to carry around and don't have any added hidden ingredients that could trip me up. So when Michaela from Nutmad asked me if I would like to try a sample box of their nut range, I jumped at the chance.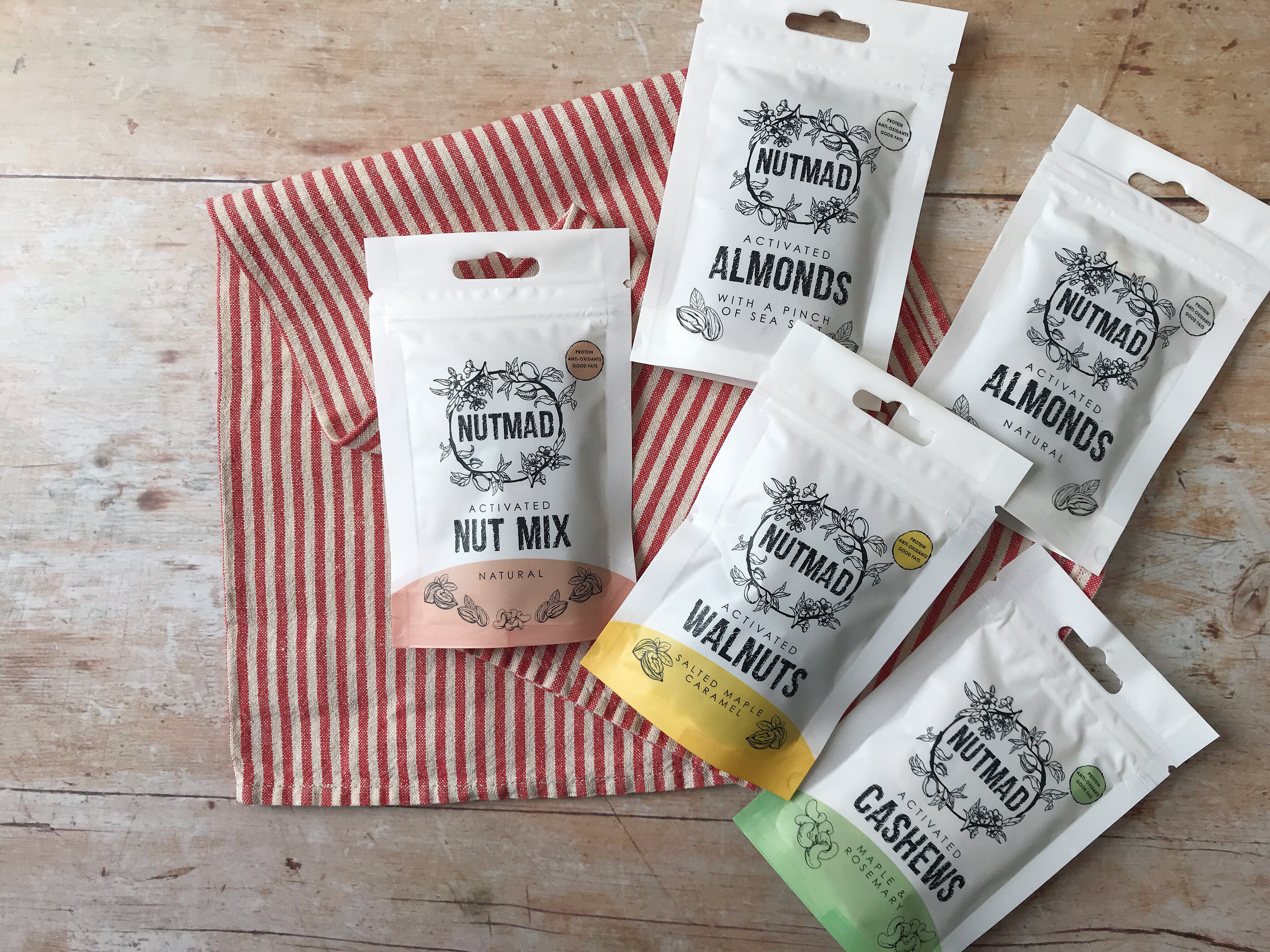 Nutmad sells a range of activated nuts. I have to admit, I previously had no idea what this meant, but now that I have done my homework I now know that activated nuts have increased nutritional value and taste, and are activated by being soaked in filtered water and then being dried again until they are really crunchy. Having munched my way through several packets of Nutmad nuts this week, I can attest that they are indeed really crunchy!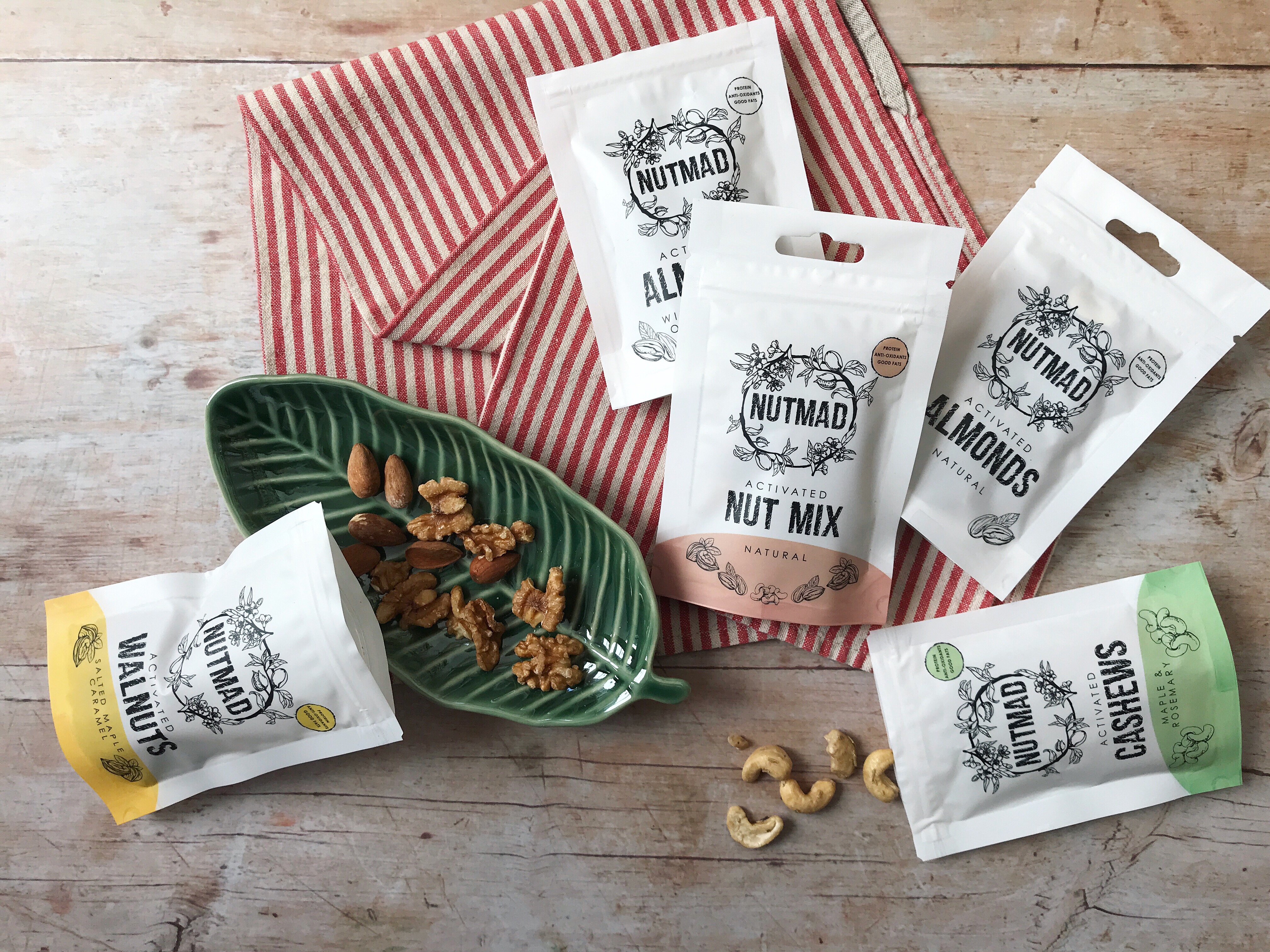 I was sent a selection of all the five different flavours available in the Nutmad range, which each come in handy little portion packets that are perfect for fitting in your bag – though they were so yummy, that most of them never made it in to my bag, haha! The Maple & Rosemary Cashews were my favourite, closely followed by the Salted Maple Caramel Walnuts. I *may* have finished both packets whilst taking the photos…
If you know a mum who loves snacking on nuts, that Nutmad nuts would make a great gift. You can either order the one-off sample box I received, or you can sign up to a weekly or fortnightly Nutmad nuts subscription.
Recycled Wool Blankets
Besides the products I was sent for review specifically for this gift guide, I also wanted to recommend a couple of personal favourites I already had at home, which I think would make great Mother's Day gifts.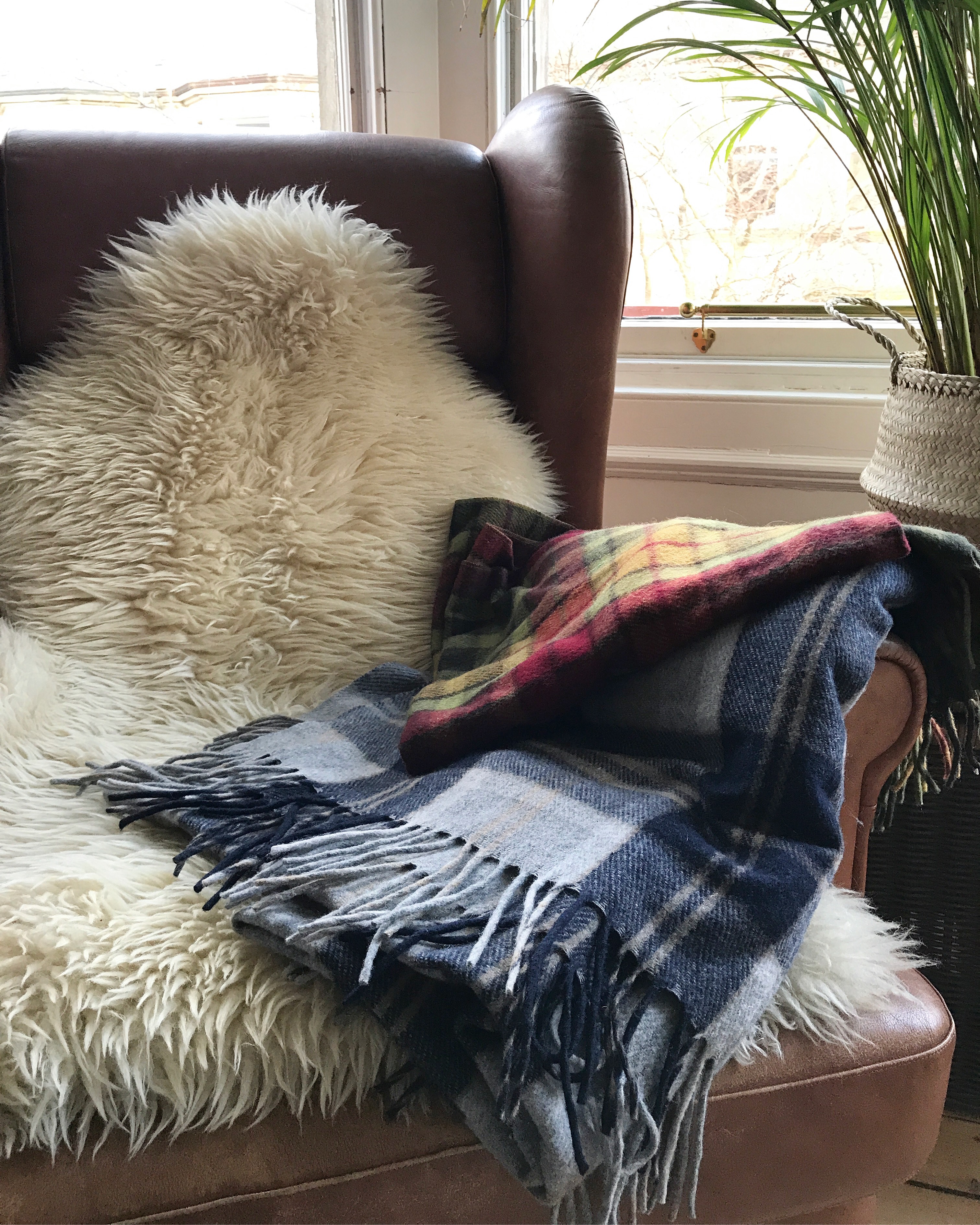 First up, there are the wonderfully colsie blankets from the Tartan Blanket Company, which is based here in Edinburgh. Two Christmases ago, they sent me one of their recycled wool blankets in the Bannockbane Silver Tartan, as part of a collaboration we did together. There are lots of different tartans to choose from, and the recycled wool blankets are super soft, come at an affordable price, and can be carefully machine washed if necessary – perfect for busy mums who like to snuggle up with their little ones. Last Autumn I won another of their recycled wool blankets, this time in the smaller 'knee blanket' size, which is just the right size for draping over your lap when sitting down for a read in our drafty Edinburgh apartment!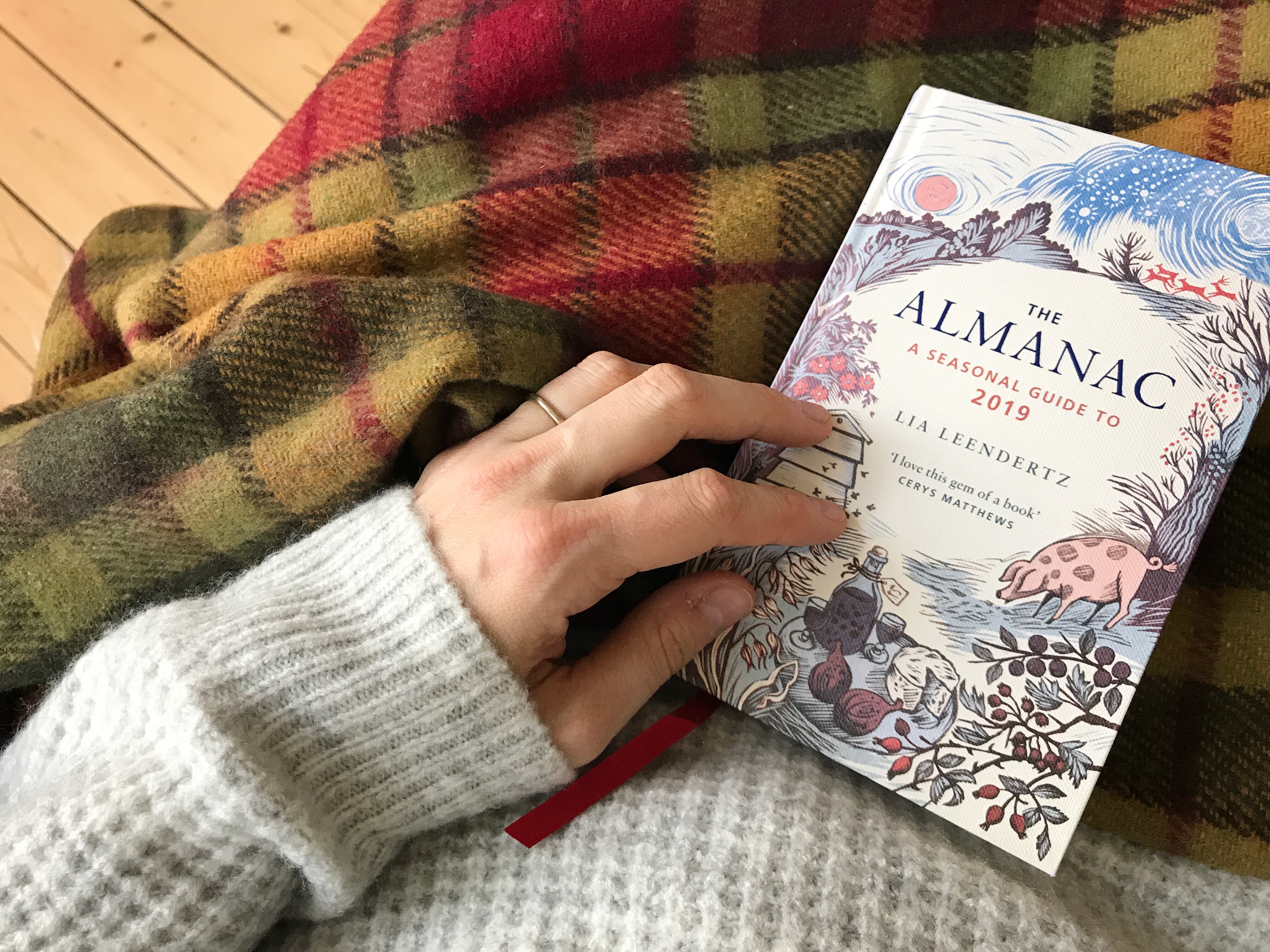 You can find the entire range of blankets over on the Tartan Blanket Company website, and they've also put together some gift boxes which would make a great Mother's Day gift.
Space Masks
Last but not least, I just had to recommend these Spacemasks, which my mother-in-law got me for my birthday last year. The jasmine infused eye masks are self-heating and smell absolutely amazing. 15 minutes of pure bliss. There are five pouches in each box, and they are available online via the Spacemasks website.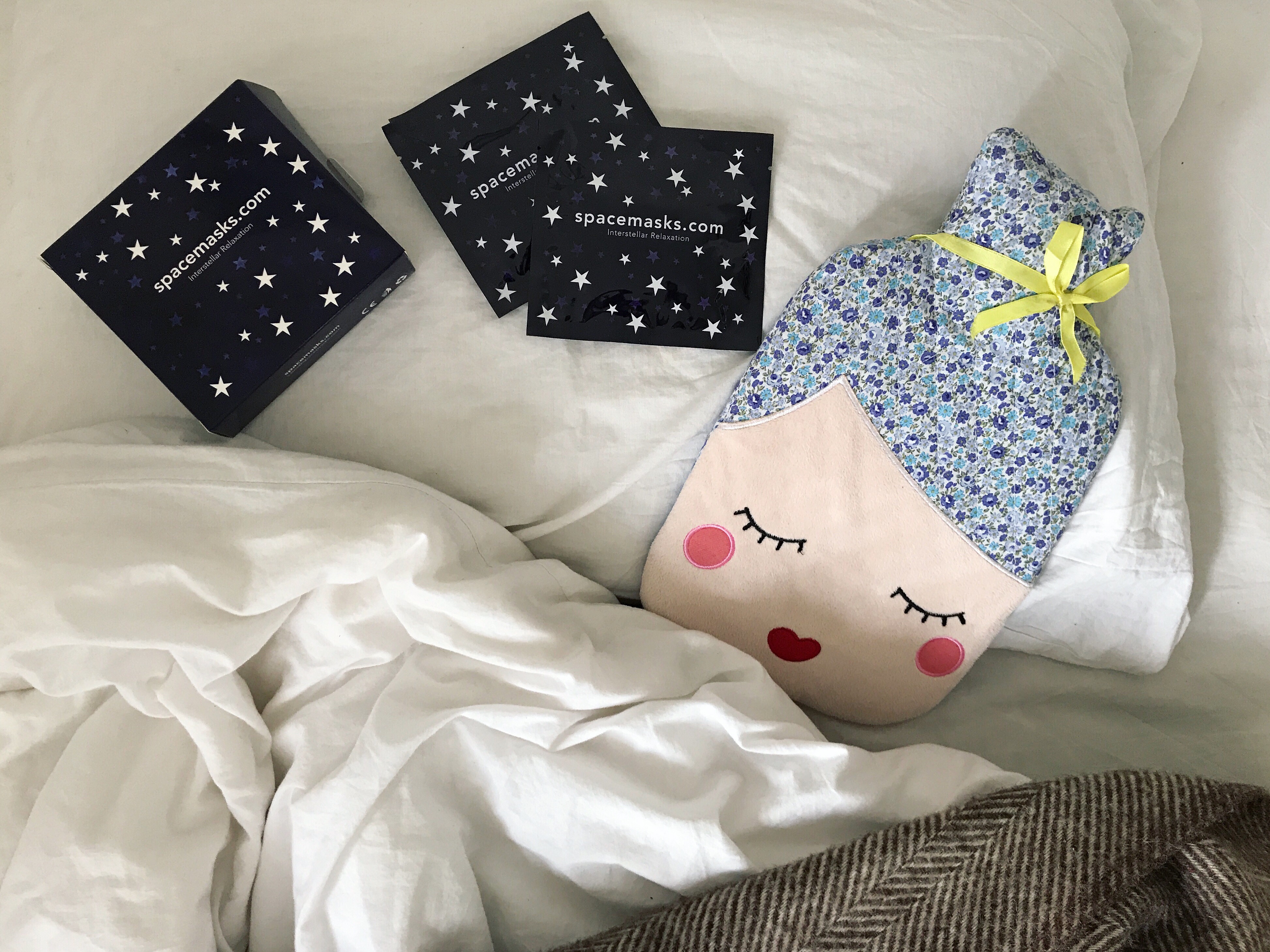 Do you have any great recommendations for Mother's Day gifts? I'd love to hear them. Please feel free to share in the comments below.