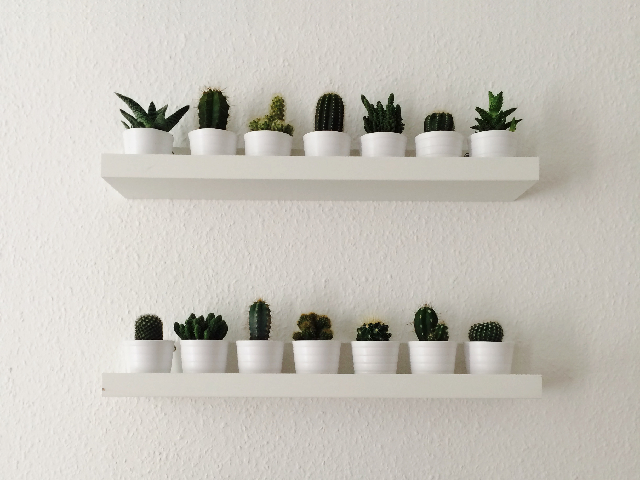 Mini Bedroom Makeover: DIY Cactus Wall
We're big cactus fans in our house. We have them in every room, except the kids' rooms. In fact, cacti and a couple of other succulents are the only plants we have in our house.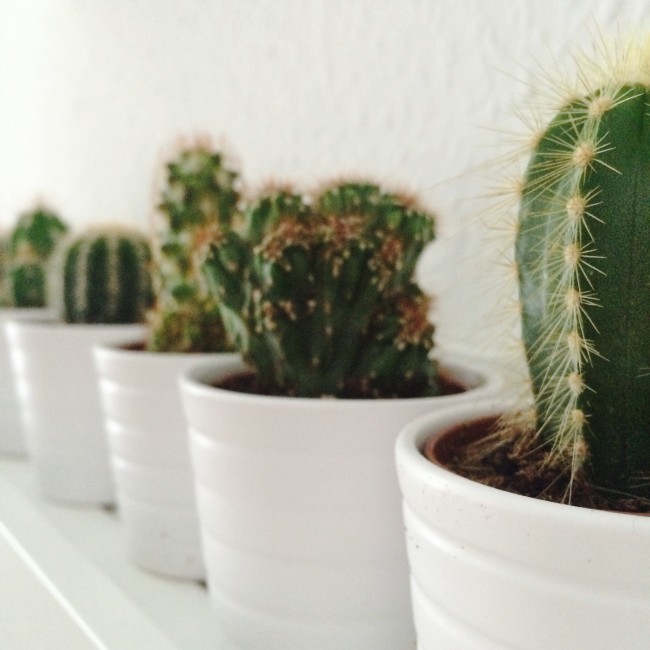 We probably needed more cacti in our house like a hole in the head, but I'd been seeing pictures of 'cactus walls' popping up all over blogs and Pinterest and what not, and eventually it happened – after one too many 'step away from the cacti' moments, I finally gave in at Ikea yesterday. Armed with several boxes of mini cacti (or 'baby cactuses', as my older son calls them) and a couple of shelves, I headed home to transform one of our bedroom walls.
This is what it looked like before: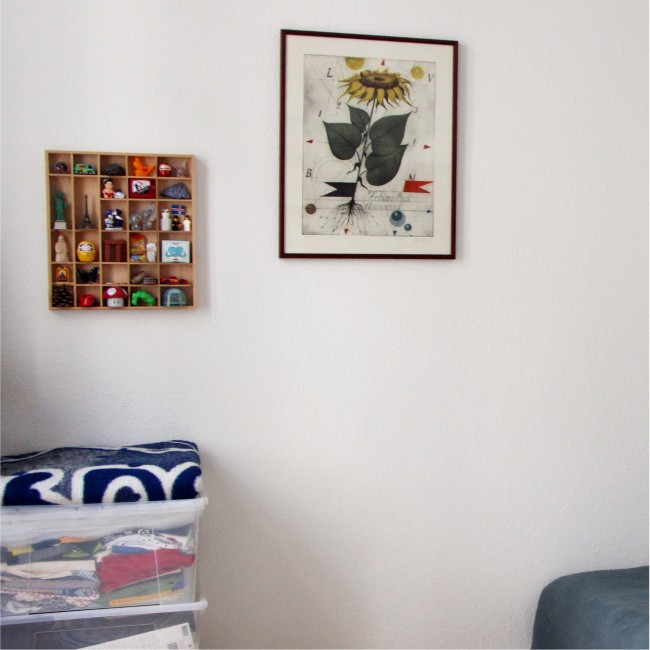 And this is what it looks like now: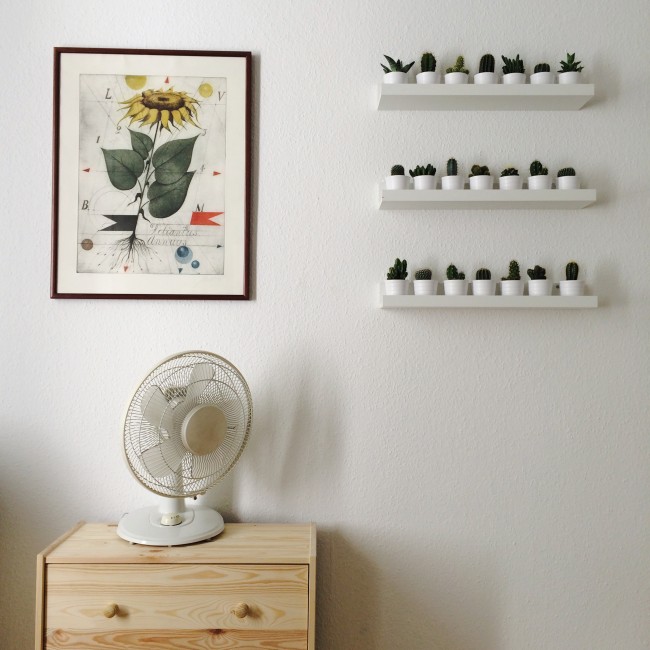 (as part of our mini bedroom makeover, we'd also moved the stack of rather ugly plastic boxes seen above in to a corner, and added the small chest of drawers – which also doubles up as a charging station – to hide all our our gadgets and cables)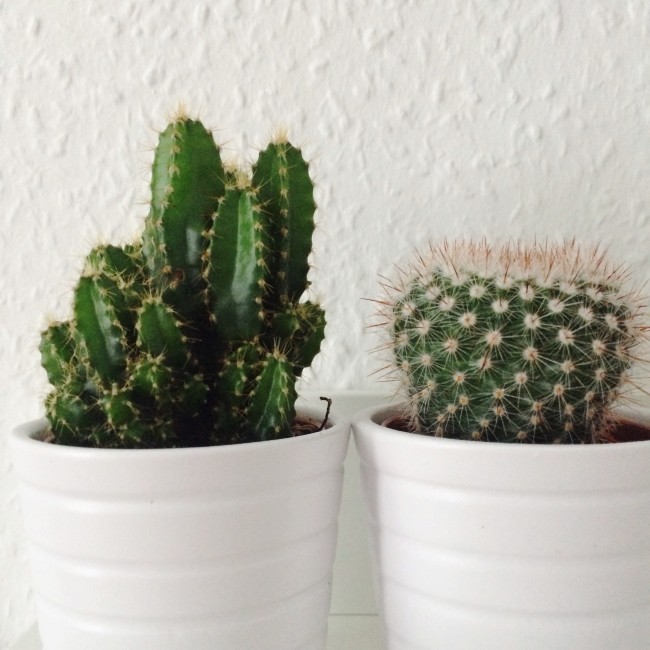 To make the cactus wall, I used the following:
3 Ikea MOSSLANDA picture ledges, 55cm wide
7 packs of CACTACEAE assorted cacti, with three cacti per pack
screws, rawl plugs and a power drill, which I already had at home
The whole project cost me around 50 Euros, and I absolutely love the result!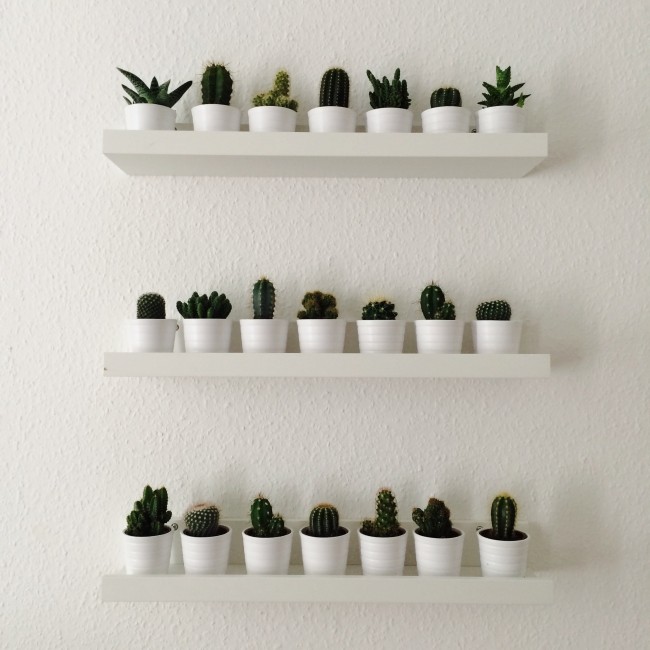 Note: This is not a sponsored post. We just shop a  lot at Ikea because we love their products and it's easily reachable by public transport from our house.