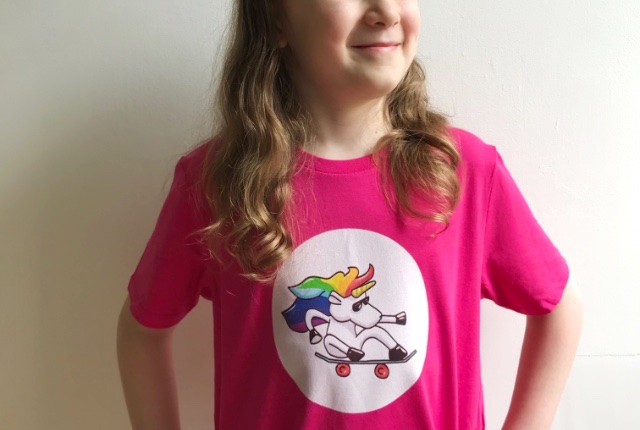 Introducing Awsm Street
I've got something very exciting to share with you all today. A couple of weeks ago, we launched a new business!  When my colour loving boys couldn't find any clothes they like in the High Street shops, we were inspired to create our own. My 9 year old asked for a skateboarding unicorn, so my husband designed one for him. Then we thought, why not help other families who struggle to find colourful clothes for their kids too, and Awsm Street was born. Because what could be more awesome than a rainbow unicorn skateboarding down the street!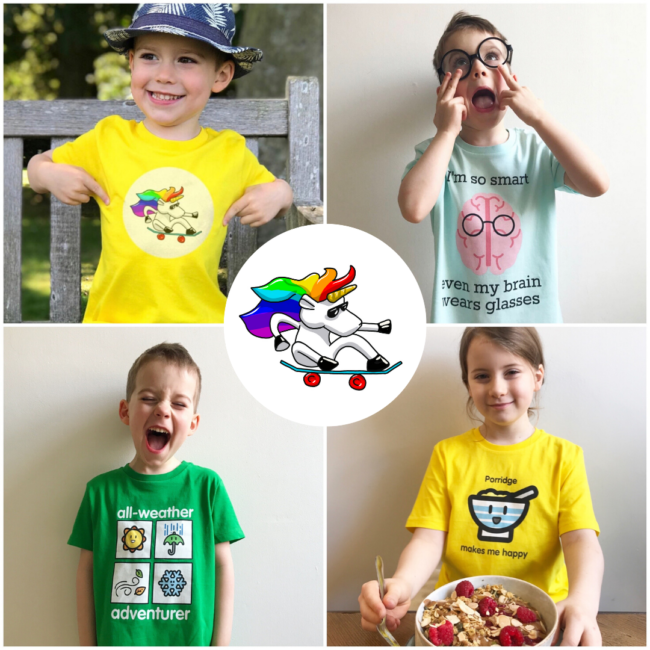 We currently sell T-shirts, as well as posters and prints, and we are planning to add hoodies too as soon as possible.  All our products are printed on demand, which means when you place your order it is printed to your specifications. Doing it this way means there is less wastage of unsold items, and it also means we can offer more designs for you to choose from. This does mean you have to wait a little longer for your order while it is prepared, but we we hope you will agree that the benefits outweigh the extra waiting time.To sweeten the waiting time, we will email you some free colouring sheets based on our designs!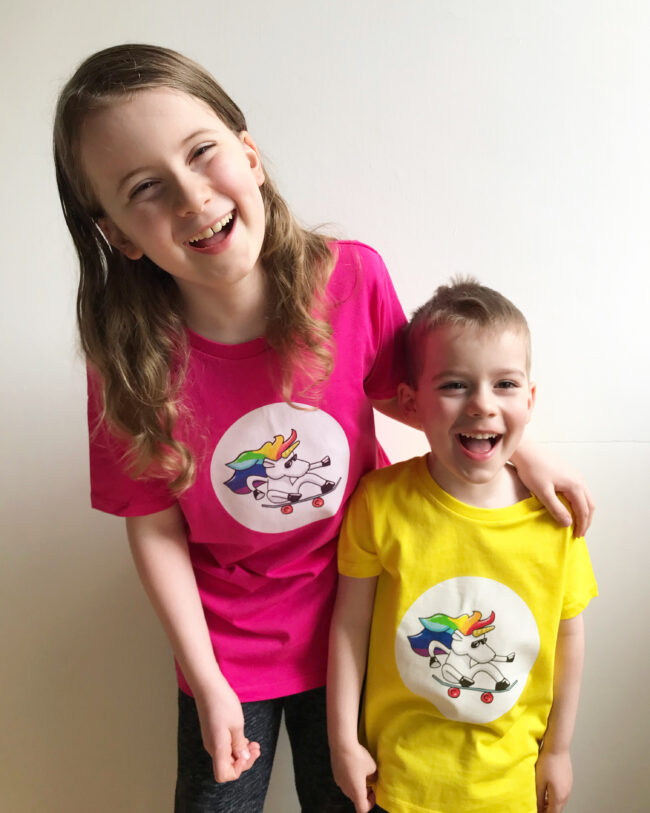 We are adding new designs all the time – sign up to our Awsm Street newsletter to be the first to know about any new additions to our shop!