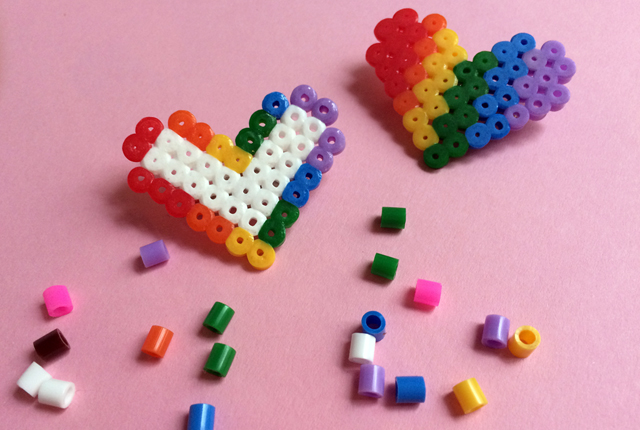 Fuse Bead Pride Badges
June marks the start of Pride season, with marches and street festivals kicking off all around the world. We live in the heart of Berlin's so-called 'Rainbow Quarter', and least year we really threw ourselves into the spirit of things with rainbow flags, socks even wings!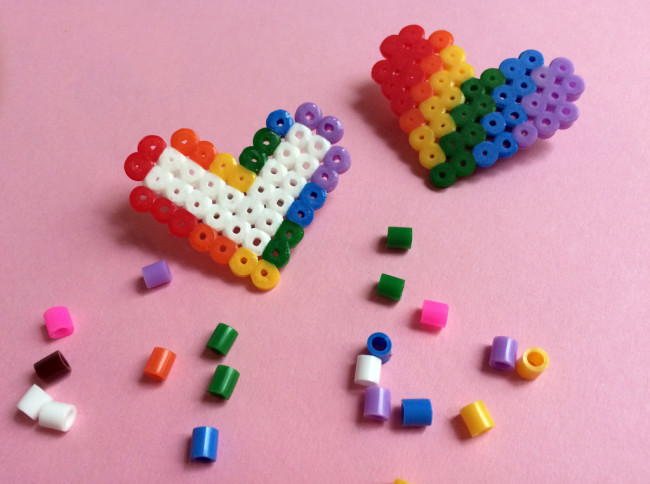 For anyone heading out to a Pride event this summer, I've got an easy little DIY for you to make some badges. You can easily make these with kids too – my eldest is obsessed with fuse beads – just maybe keep the ironing and hot glue gunning for the adults.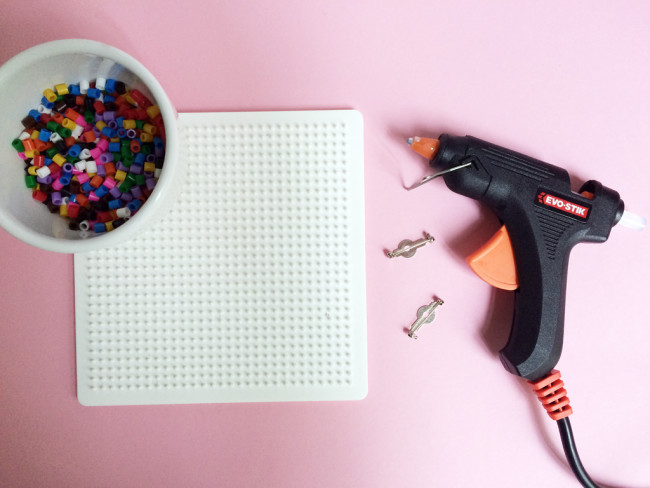 Here's what you will need:
fuse beads in red, orange, yellow, green, blue, purple and white
a fuse bead board
badge pins
a glue gun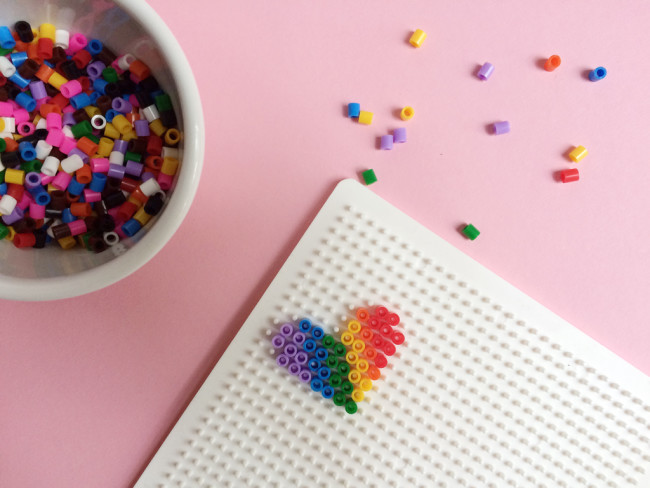 Step 1: Arrange your beads on the board to make a heart shape. Below is a close up to show you how to arrange the beads. You can follow my colour scheme to make the rainbow stripes or mix them up as you please to make your own pattern. In the photo at the top of the post, you can also see a variation of a white heart with a rainbow coloured edge.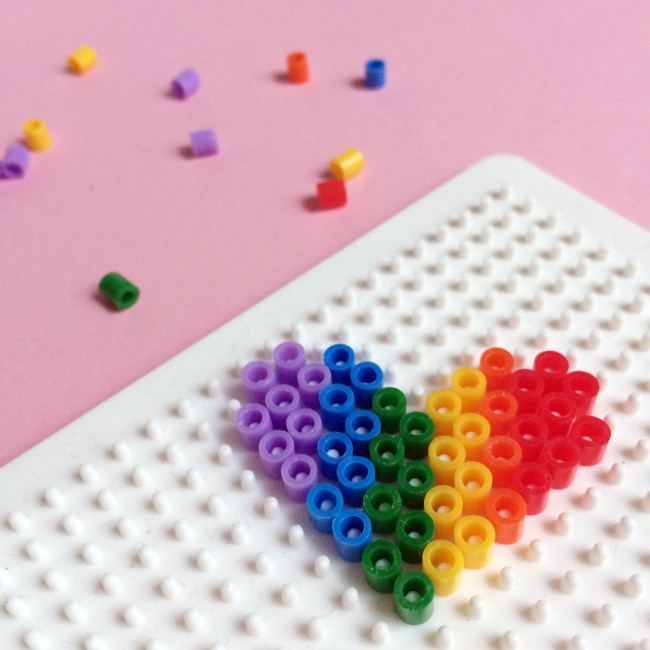 Step 2: Iron the beads to fuse them together. For this, place a piece of grease proof baking paper on top of the beads (still on their board), being careful not to knock them out of place. Then press over them with a hot iron for a few seconds at a time, checking in between to see if they've fused enough – you don't want them to completely melt! Carefully (it might still be hot!) take your fused heart off the board, turn it over, place it between two pieces of baking paper and briefly iron the other side. I then usually put a heavy book on top, to keep them flat while they cool down.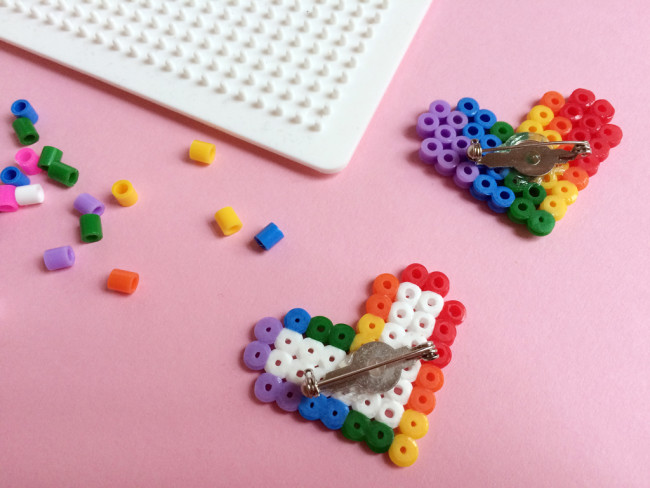 Step 3: Use the glue gun to stick the badge pins on to the back of the hearts.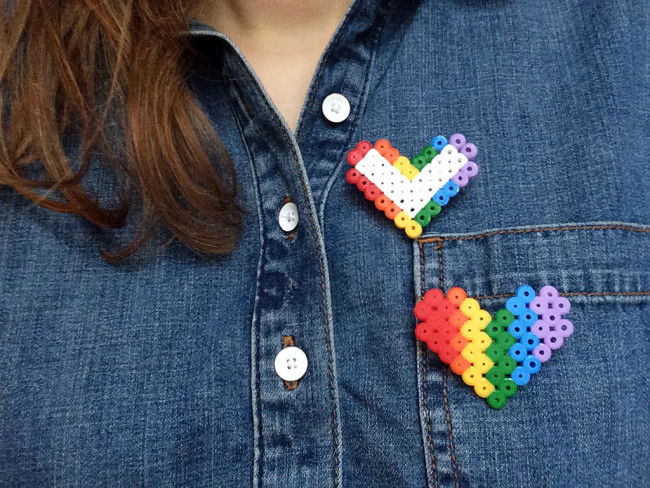 Step 4: Wear them with pride (pun intended!)