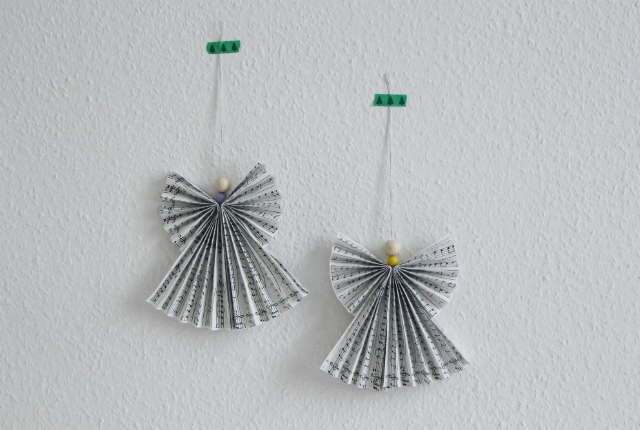 Folded Paper Angels
Less than a week to go until Christmas! If you are looking for an easy, last minute decoration idea or just something to keep the kids occupied and stop asking "how many sleeps now?" for even a short while, then look no further than these folded paper angels.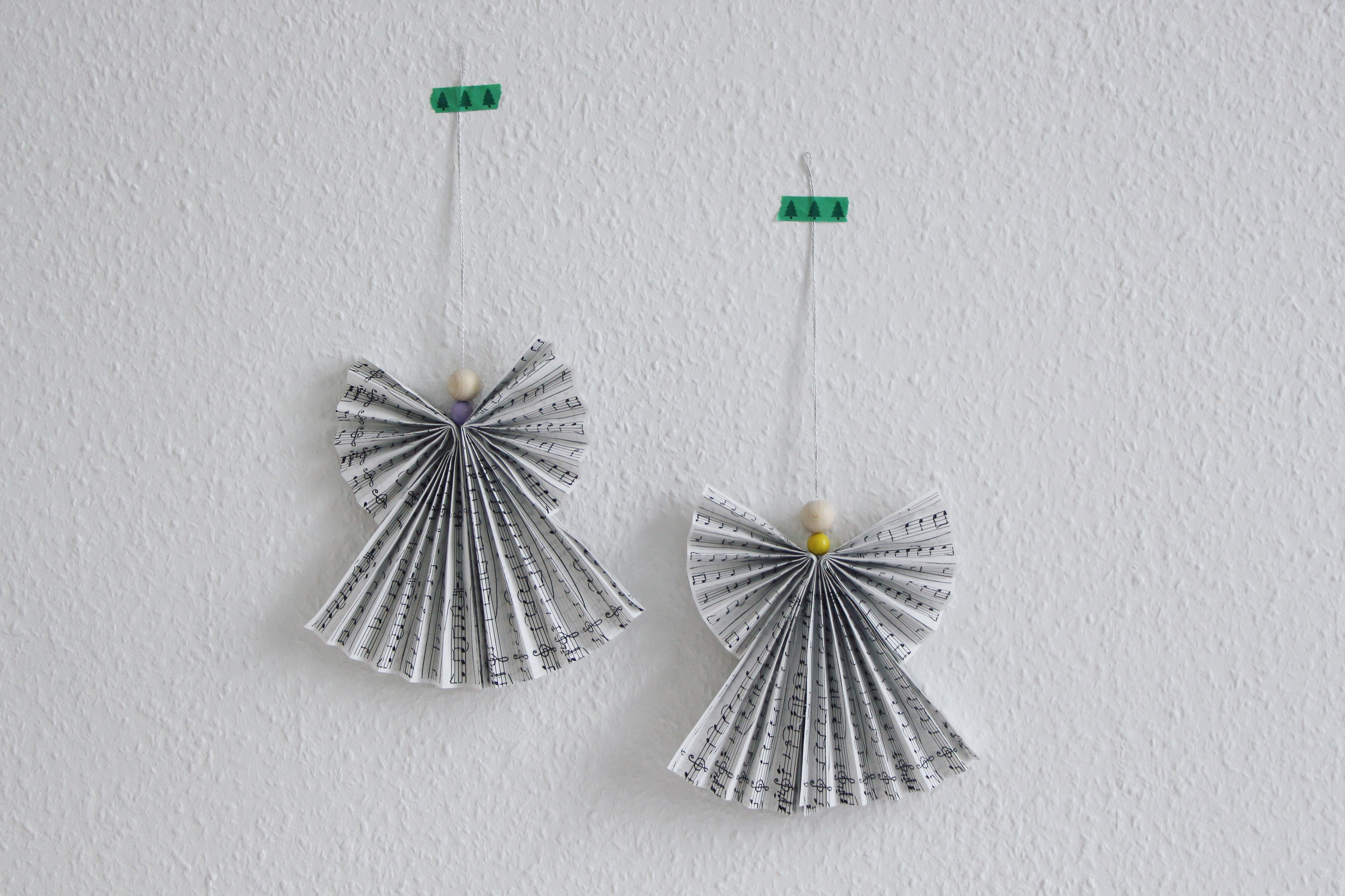 Here's what you'll need:
2 pieces of paper, 21cm x 23cm (you can use any paper you like, we used photocopies of sheet music)
1 natural bead with 2cm diameter (this bead is for the face, so could also use e.g. pale pink or brown)
1 colourful bead with 1.5cm diameter (this is just to add a pop of colour, to simplify it even more you could also leave out this bead)
50cm of string (ideally sparkly, if you have, but plain string would also do)
You will also need a stapler.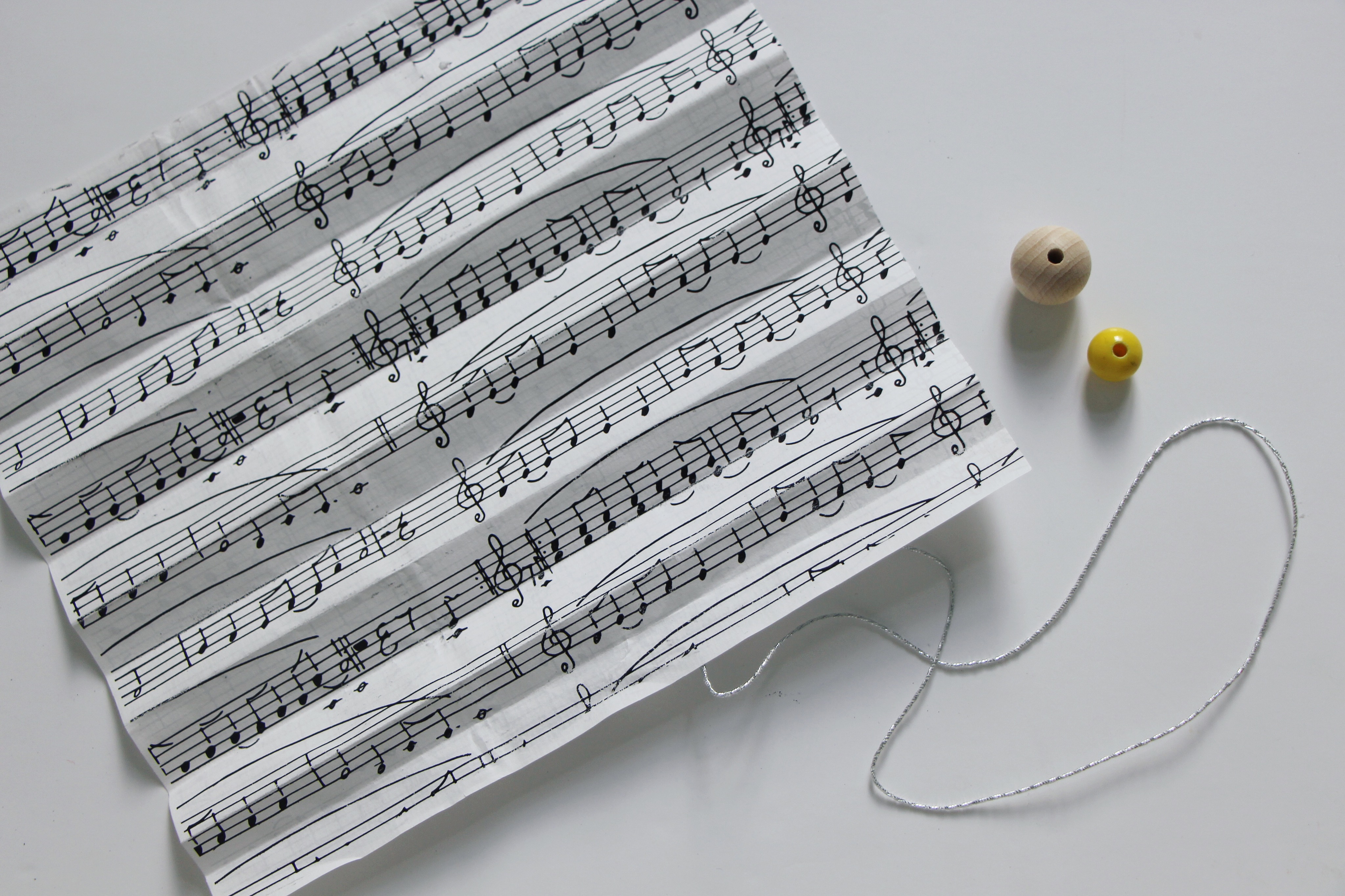 Step 1: Fold one of the sheets of paper back and forth in concertina style, along the long side, with the folds being aprox. 1.5cm to 2cm wide.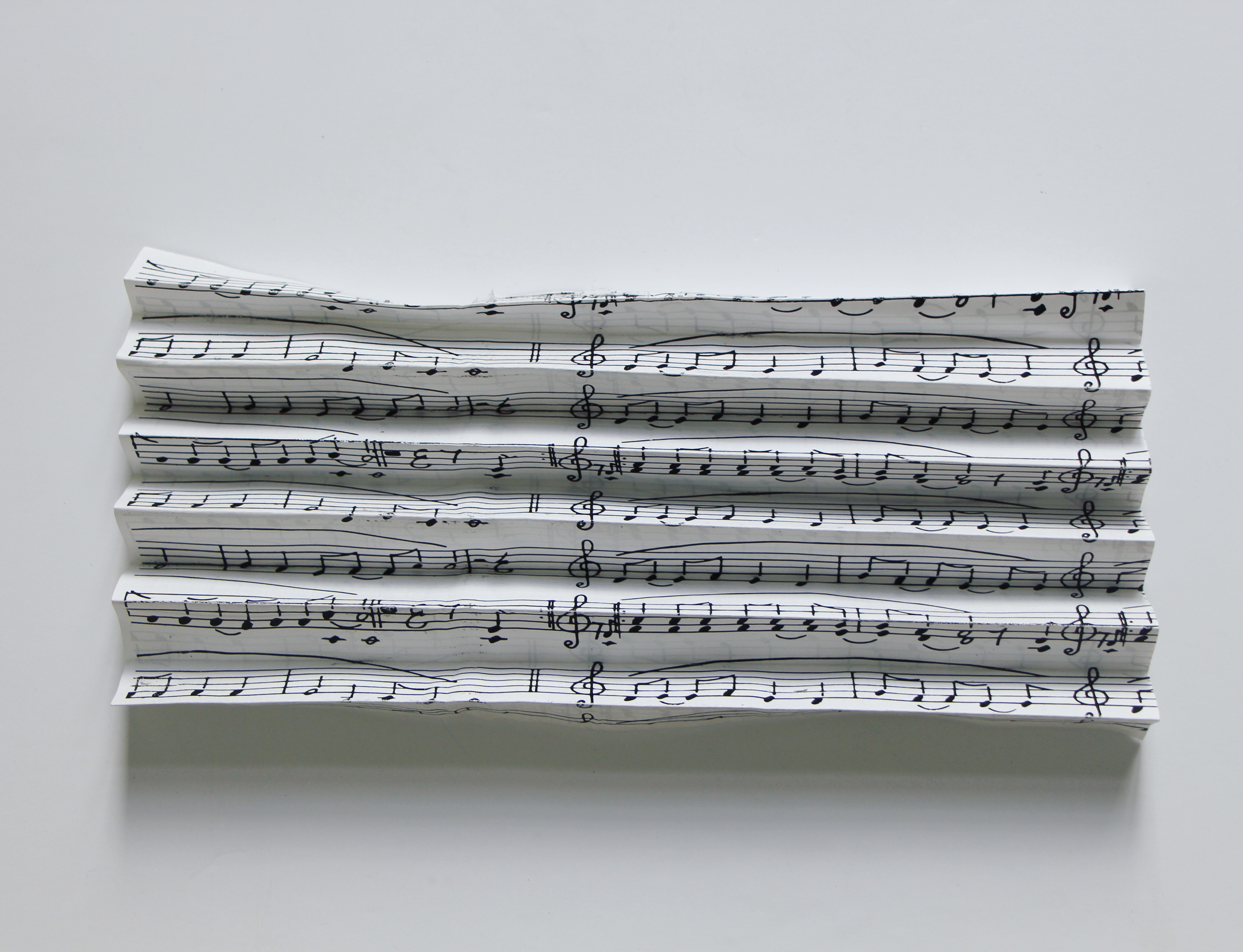 From the side, your paper should look like this: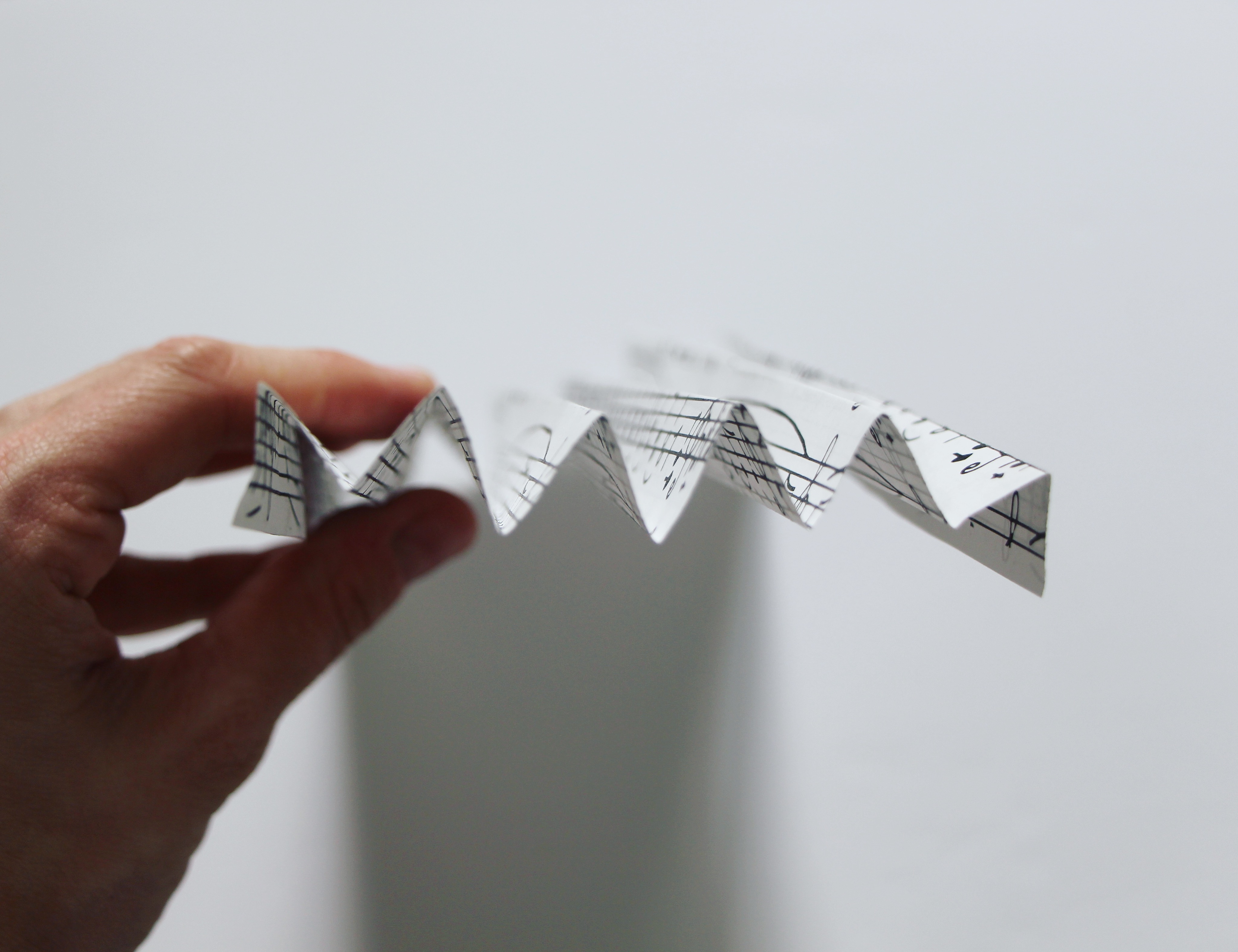 Step 2: Fold the top third of the paper sideways, as shown below: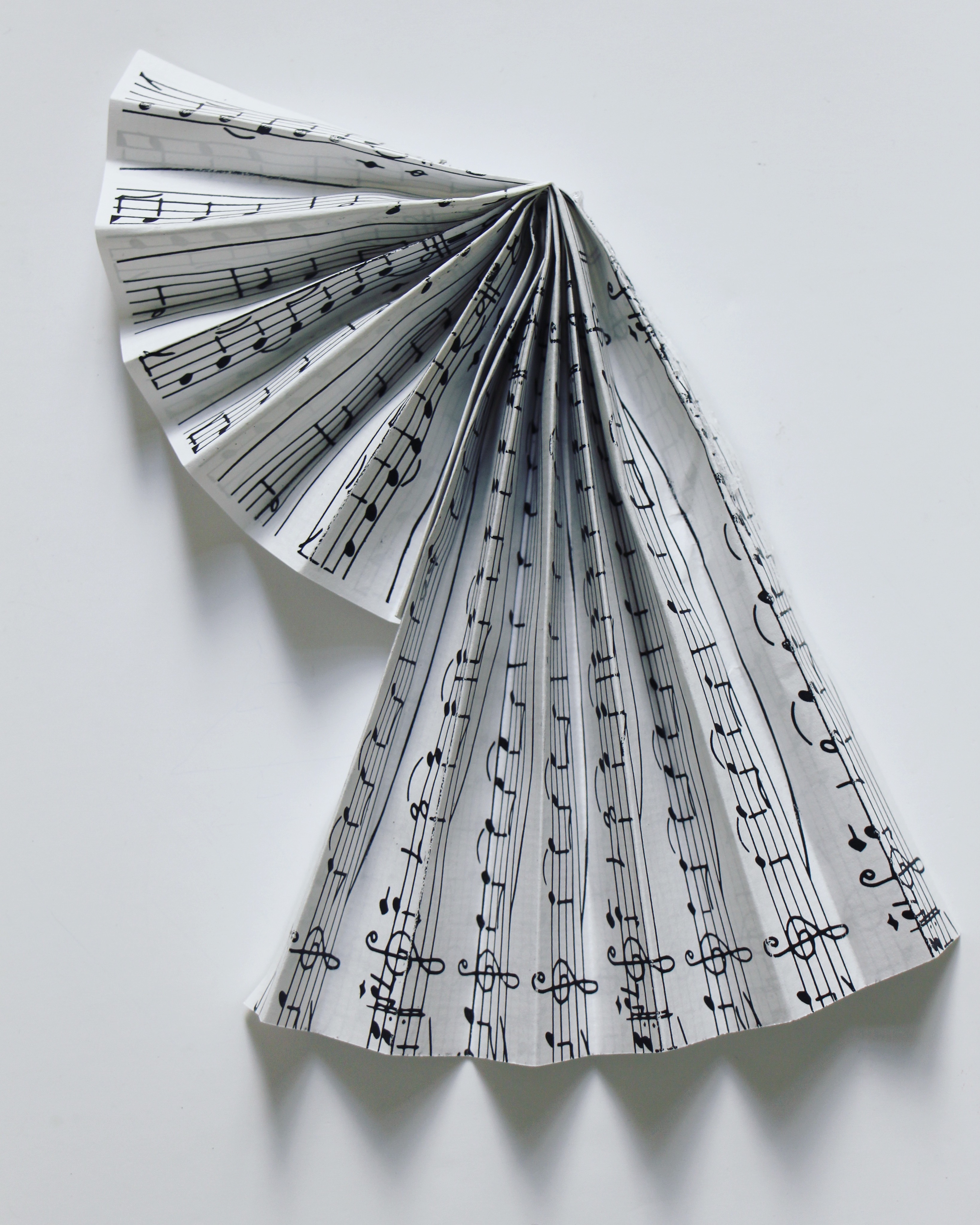 Then staple it in place like so: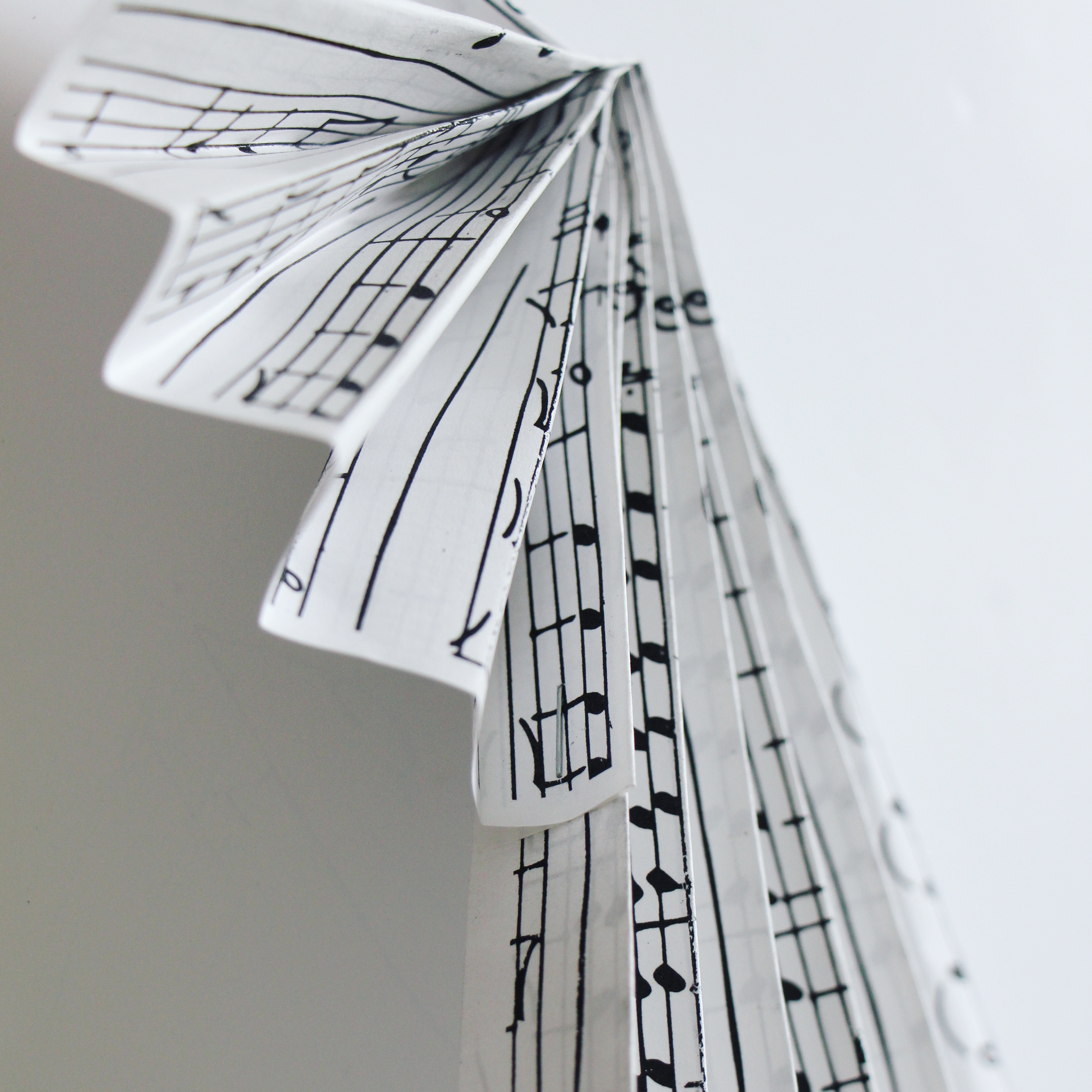 Step 3: Repeat with the other sheet of paper.
Step 4: Fold the piece of string in half, to make a loop, and staple it to the side of one of the folded sheets of paper, with the loose ends pointing down. Then staple the two sheets of paper together – your angel should now look like this: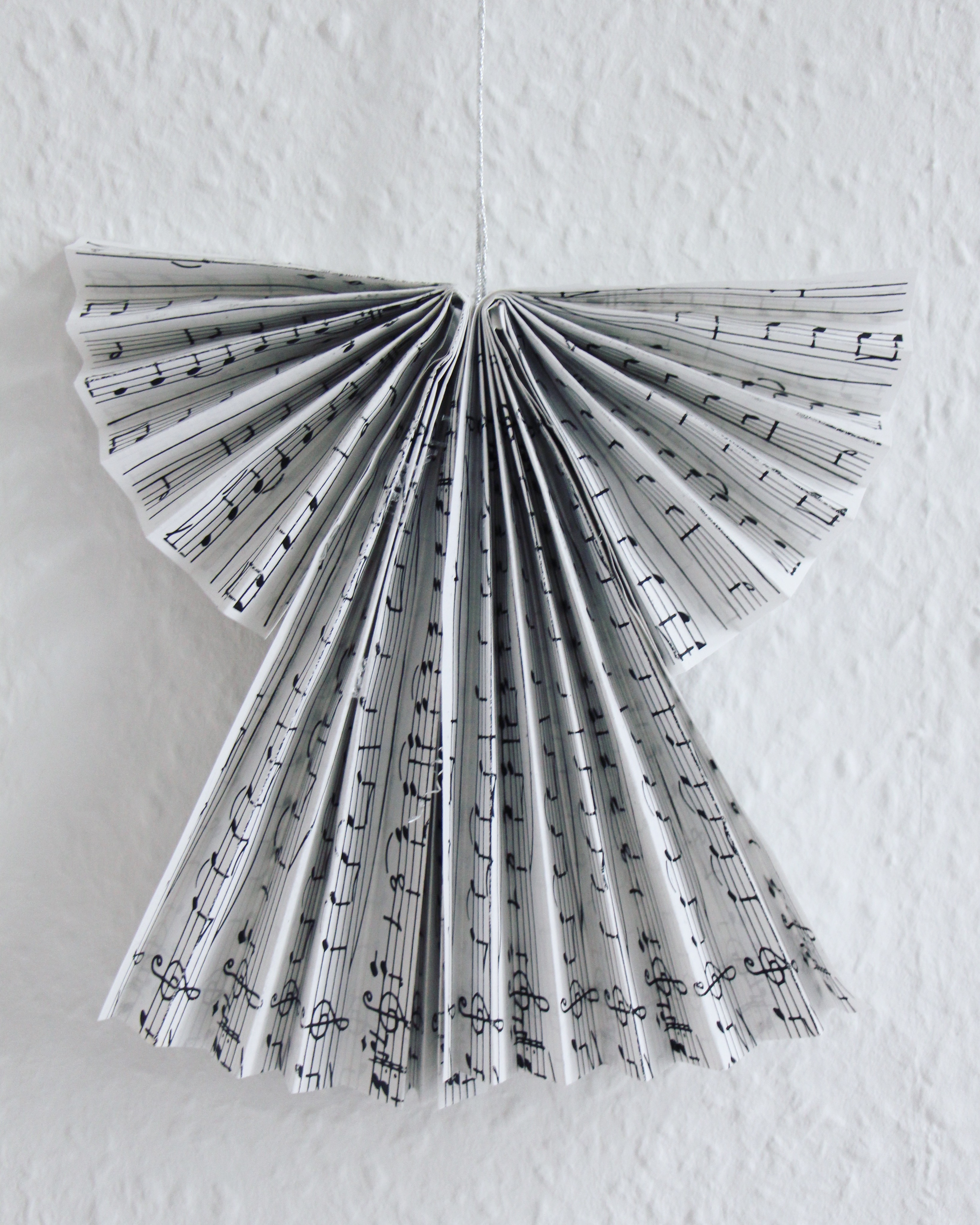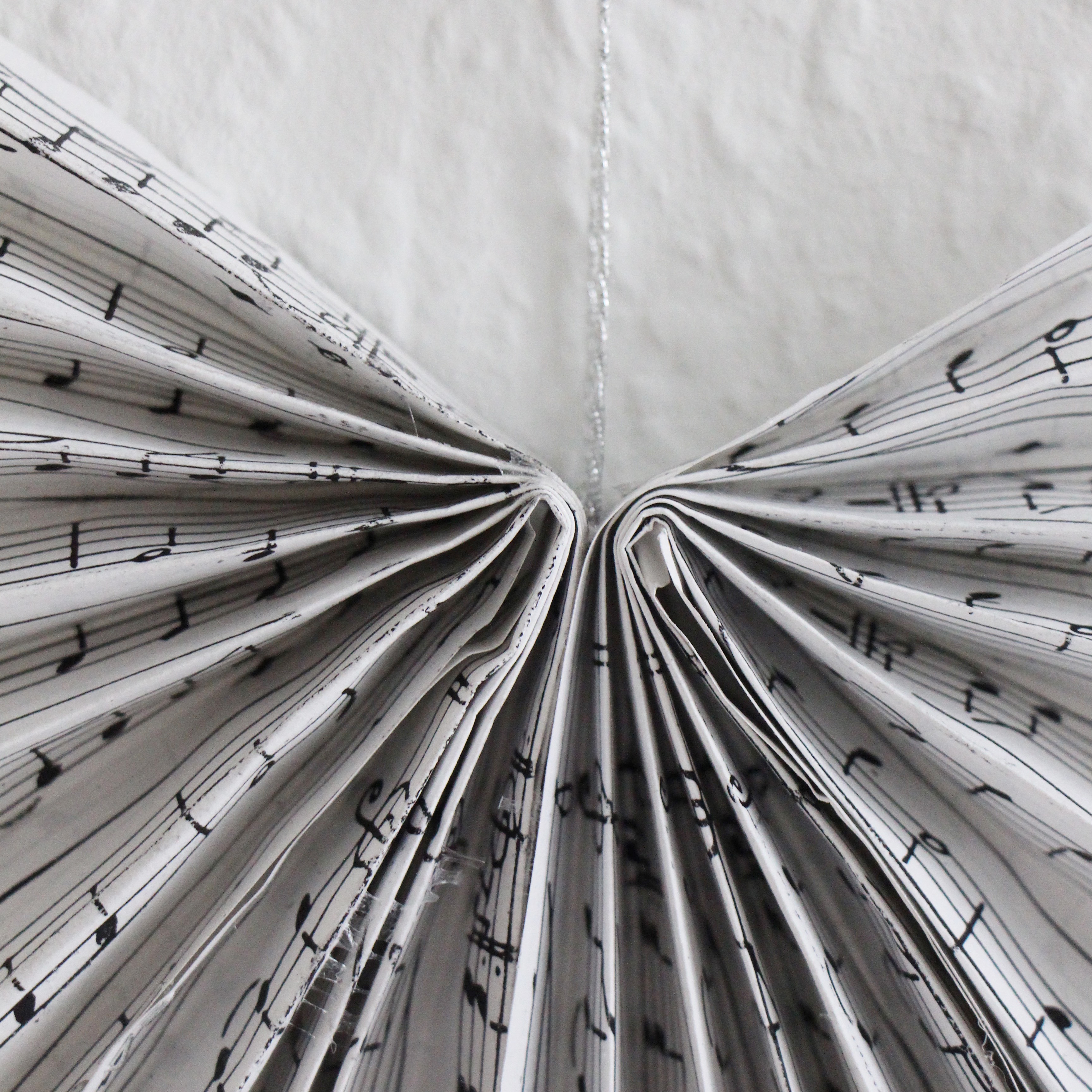 Step 5: Fan the top part of the folded sheets of paper out a bit, to create more fuller wings, like so: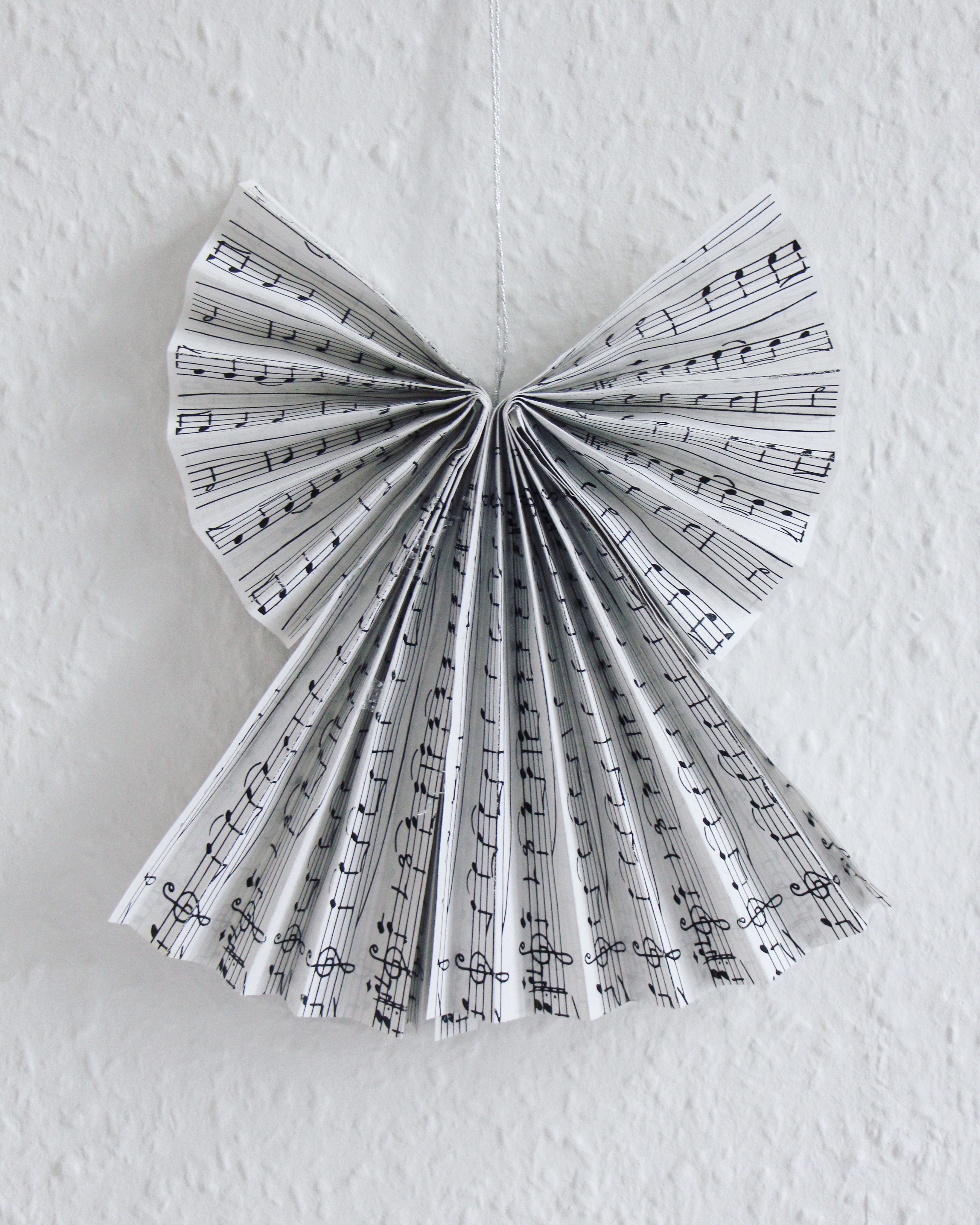 Step 6: Finally, pop on the two beads, first the colourful one and then the plain/skin coloured one.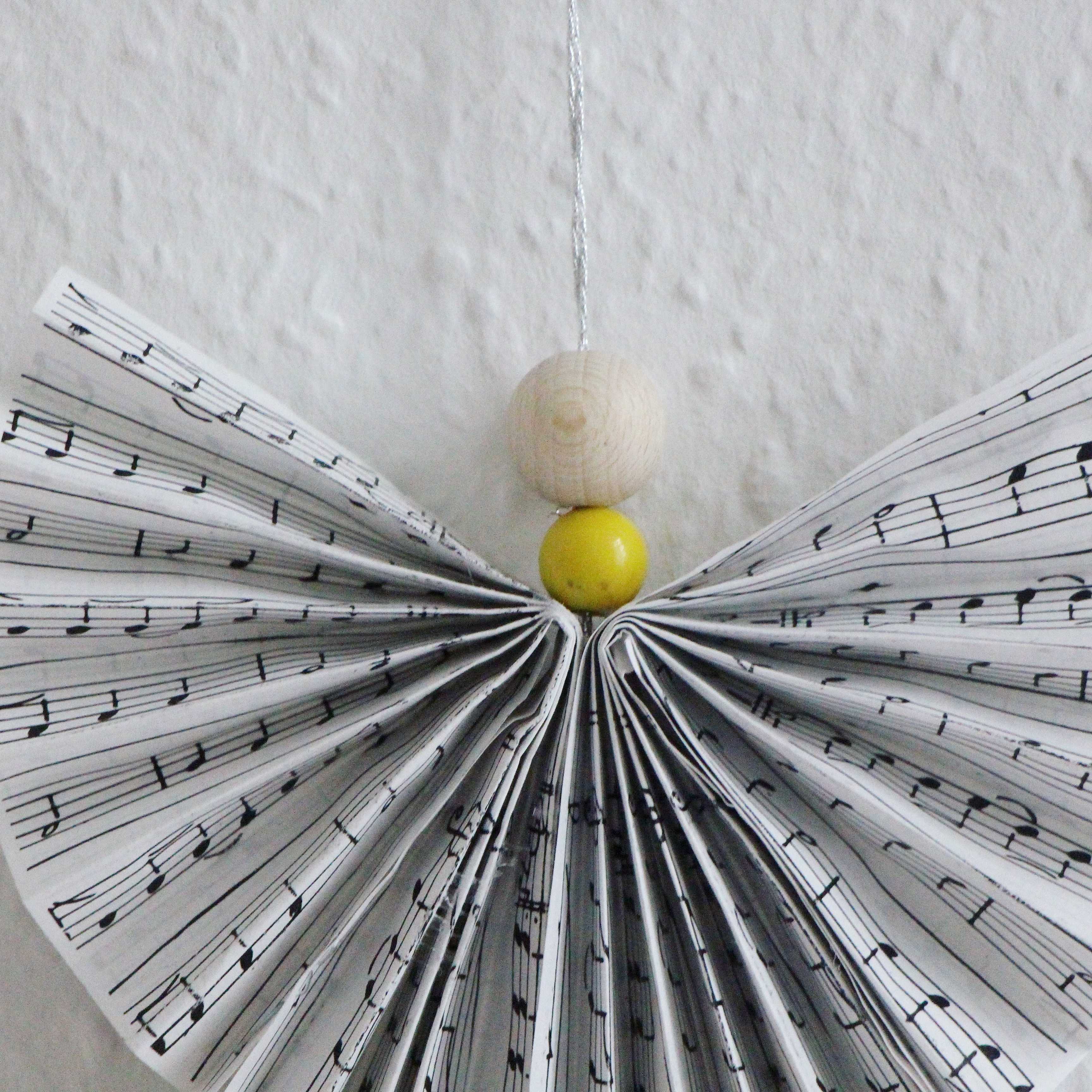 Ta da! Why not create a whole host of angels!