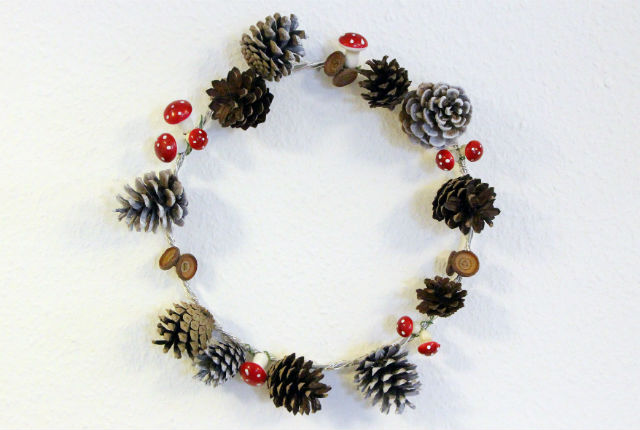 Pine Cone Wreath
Have you spent the Autumn months foraging for nature's bounty with your kids? Acorns, conkers, leaves, pine cones – you name it, we've collected it. Here's an idea for creating a beautiful pine cone wreath to decorate your home with for the winter season ahead. You can get the kids involved with the painting or helping to twist the wire (just watch out their little fingers don't catch on an sharp bits)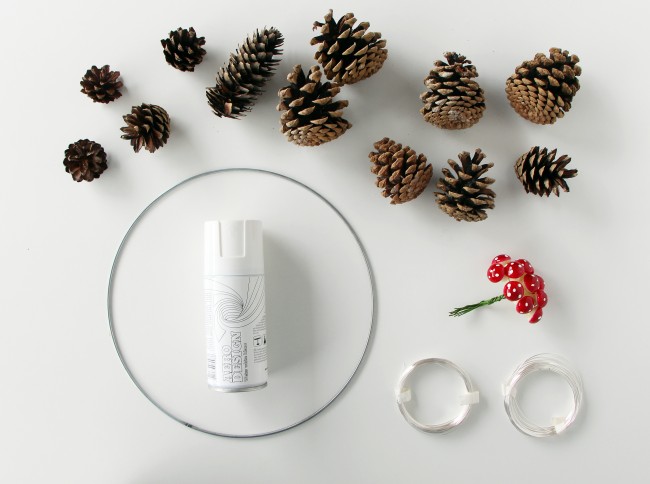 To make a pine cone wreath you will need:
A metal ring about 25cm in diameter (I got mine from a craft store), or an old wire coat hanger
Silver wire, 0.8mm
Silver wire, 0.4mm
Pine cones and acorn 'hats'
White paint or spray paint
Mushroom decorations (optional – I also picked these up at a craft store)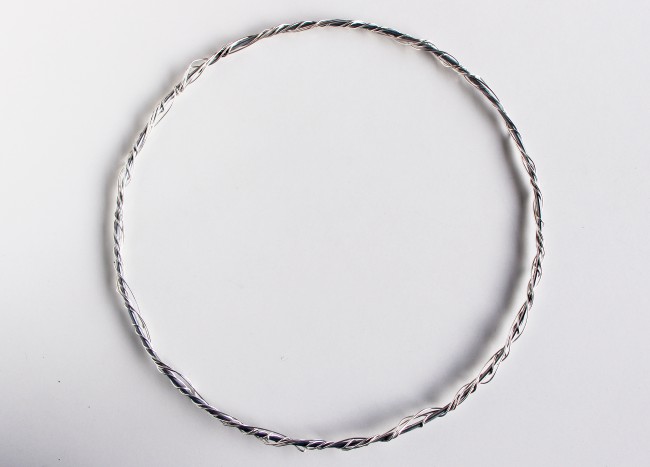 Step 1: Take the thicker silver wire and wind it several times around your ring (if you are using a wire coat hanger, shape it in to a ring first). This gives the ring more texture and makes it easier to attach the pine cones.
Step 2: Add white paint to some or all of the pine cones, give them a frosted, snow covered look. I used spray paint, but you can also just use regular paint and dab it on with a paint brush – a perfect job for the kids to help with!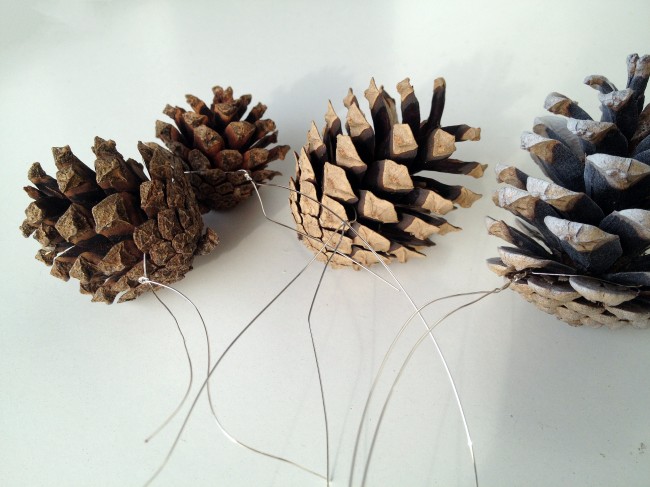 Step 3: Cut lengths of the thinner wire, about 15-20cm long, one for each pine cone. Wind them around the bottom of the pine cones as shown in the photo above.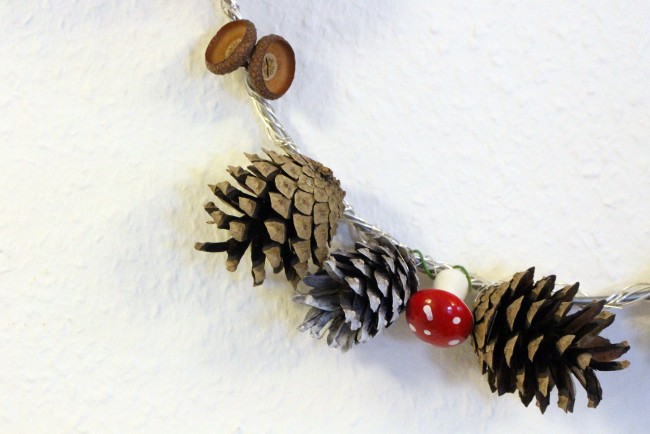 Step 4: Arrange the pine cones around the ring and secure in place by winding the wire tightly around the ring. Intersperse with acorn 'hats' if you have any, and mushrooms if you wish.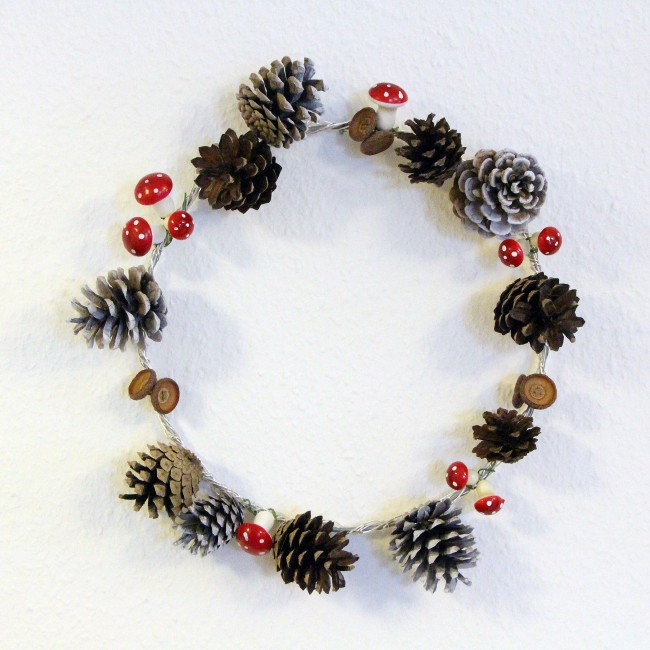 Voila! A beautiful nature inspired wreath. I chose to space out the pine cones, but you can pack them more densely and include more or fewer mushrooms, just as you like.