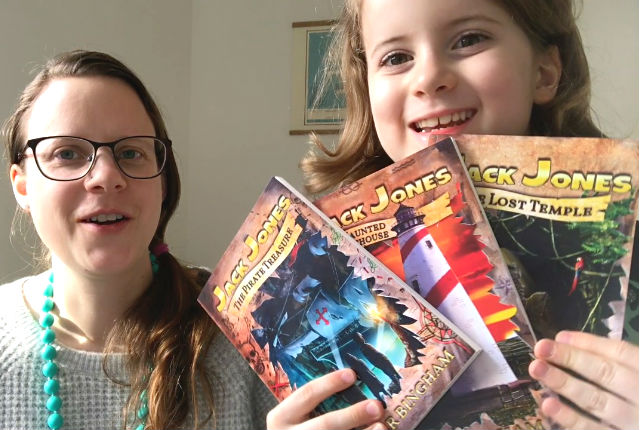 Chapter Book of the Month: Jack Jones
For this month's chapter book, we've got some good old adventure fun for you! We were very kindly sent three books from the new <<Jack Jones>> series for review, and really enjoyed reading them together. Take a look at what Oskar had to say about them:
All three Jack Jones books are available via Amazon: The Pirate Treasure | The Haunted Lighthouse | The Lost Temple – and there are more Jack Jones books planned, so the adventure will continue!
If you enjoyed this episode, please do like the video and subscribe to our channel! You might also want to check out Oskar's previous chapter book recommendations. We'd love to hear what chapter books you enjoy reading with your kids, so feel free to share any recommendations in the comments. Thanks x
[line]
DISCLAIMER: We were sent free copies of these books in return for an honest review. All words and opinions are our own!