Book Tour: You Can't let an Elephant pull Santa's Sleigh
This post contains gifted items. All views are our own.
Christmas has come early to The Bear & The Fox, as we are delighted to be taking part this week in the Bloomsbury Book Tour for the newly released picture book You Can't Let an Elephant pull Santa's Sleigh by Patricia Cleveland-Peck and David Tazzyman. I normally don't like talking about Christmas before Halloween, but for this book we've made an exception as we love this series so much!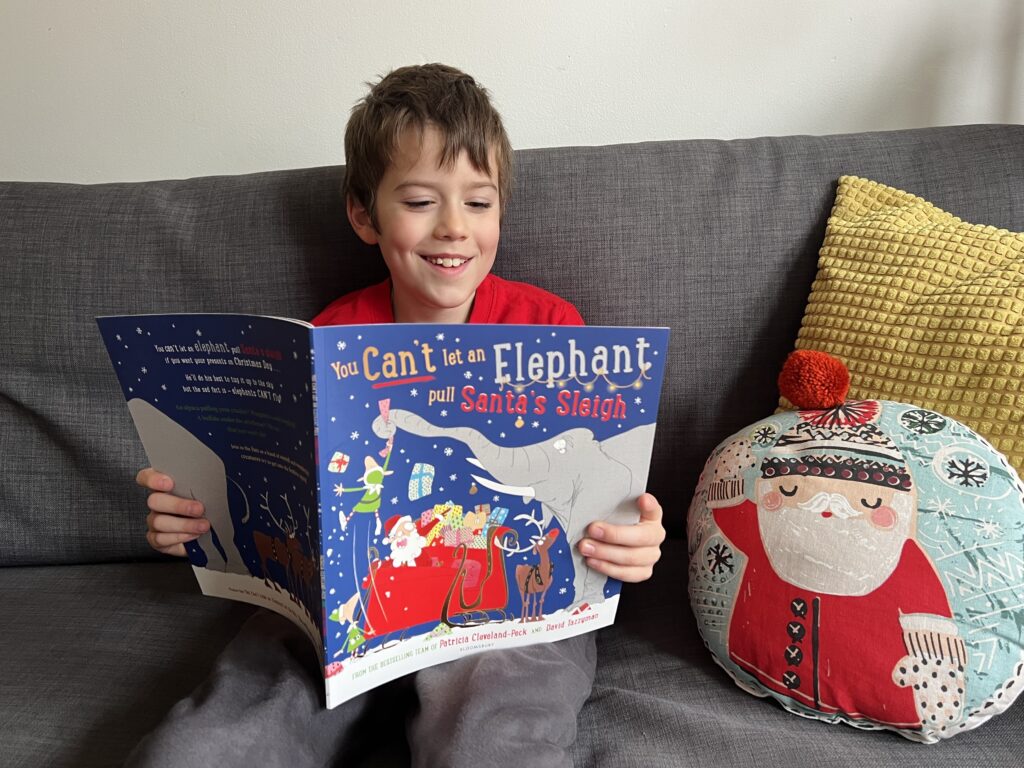 You Can't Let an Elephant pull Santa's Sleigh is the sixth title in the best-selling Elephant series, which also includes You Can't Take an Elephant on the Bus, You Can't Let an Elephant Drive a Digger, You Can't Call an Elephant in an Emergency, You Can't Take an Elephant on Holiday, and You Can't Let an Elephant Drive a Racing Car.
With over a quarter of a million copies sold, the Elephant books are firm favourites with children who love the fun humour and catchy rhymes. As mentioned above, we are big fans of the series and my 8 year old couldn't wait to jump in and read it. This latest release has all the animal antics and manic mayhem we've come to expect from the series, with a festive twist that makes it a perfect addition to any seasonal story collection.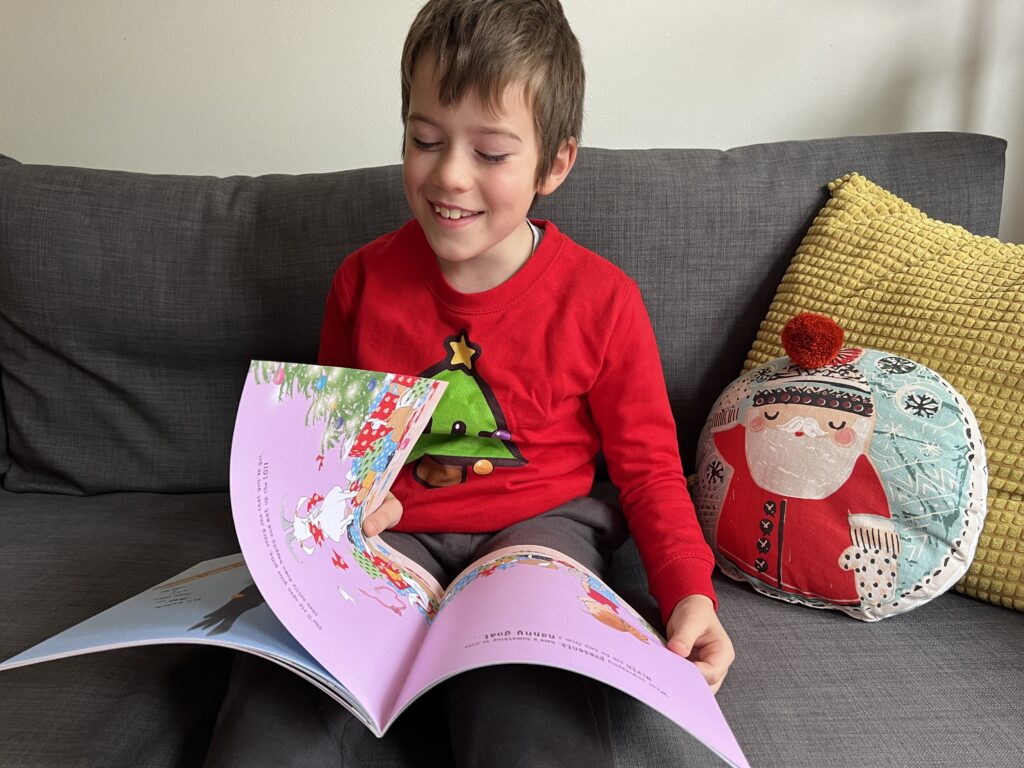 Like the other books in the series, You Can't Let an Elephant pull Santa's Sleigh features the titular pachyderm alongside a parade of other animals friends, who all get themselves in to some silly situations as they try to celebrate the festive season. From raccoons trying to help decorate the tree and nanny goats munching on gifts, to carol singing penguins and buffalos puckering up under the mistletoe, and much more! There's definitely more chaos and calm at Christmas when elephant and friends are around!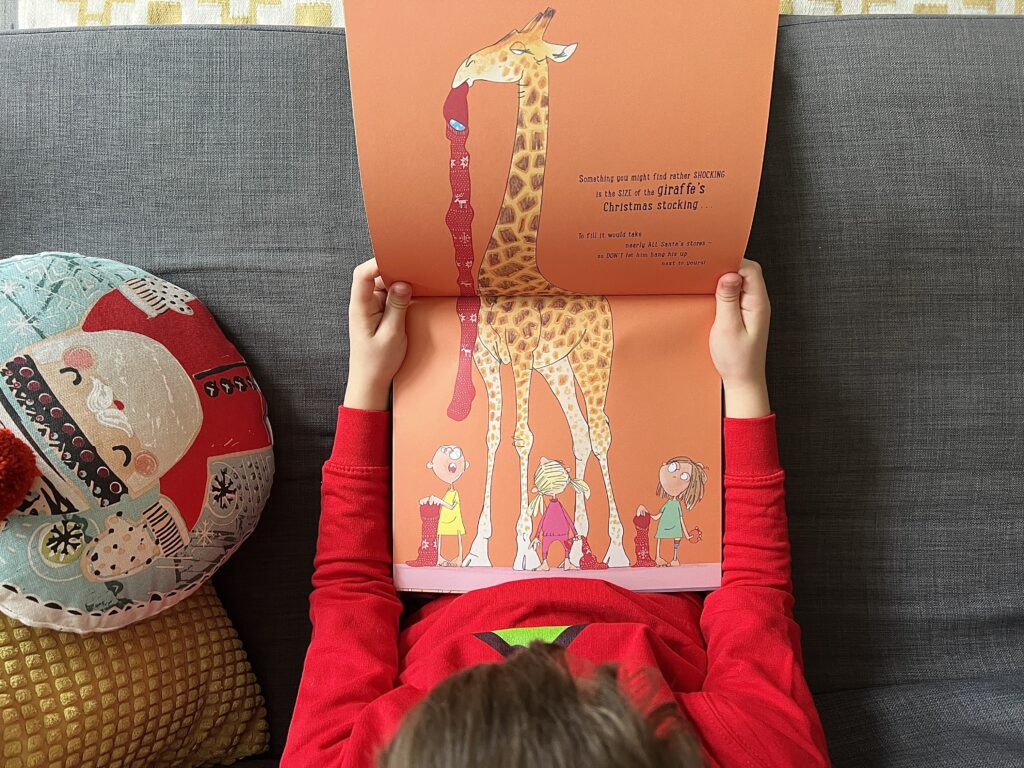 My son's favourite animals were the dogs on the toboggan "because it looks like fun" and the giraffe "because you get to turn the book the other way round and also think of all the presents you could get in a big stocking like that!" My own favourite illustration was the squid, even though this was the least colourful I love the pop of colour from the squid among all the black ink splodges.
For an extra little treat, here is MC Grammar doing a rap read of the book:
You Can't Let an Elephant pull Santa's Sleigh is a laugh-out-loud, rhyming escapade filled with an troupe of madcap animal characters and lots of festive fun. It's perfect for reading aloud, or for early readers to sound out the rhymes themselves. You can also see what details you can spot together in the colourful illustrations, or use the rhymes as a talking point to chat about what your favourite festive family traditions are.
To make the time until Christmas pass a little bit faster, there's a fun activity pack to go along with the book too that you can download for free from Bloomsbury. The book is available to buy or order from most book stores.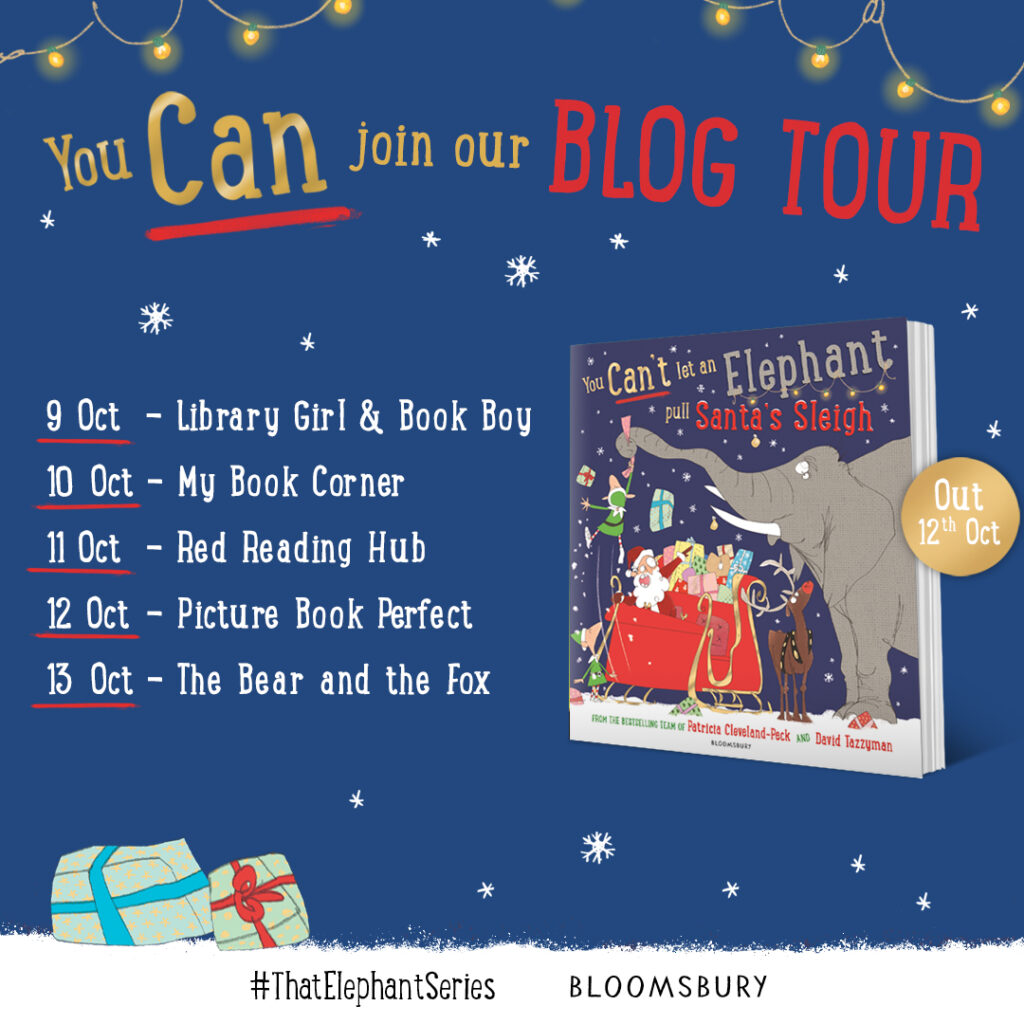 Disclosure: We were gifted a free copy of You Can't Let an Elephant pull Santa's Sleigh in return for an honest review. All opinions are our own. Many thanks to Bloomsbury for inviting us to be part of this book tour.