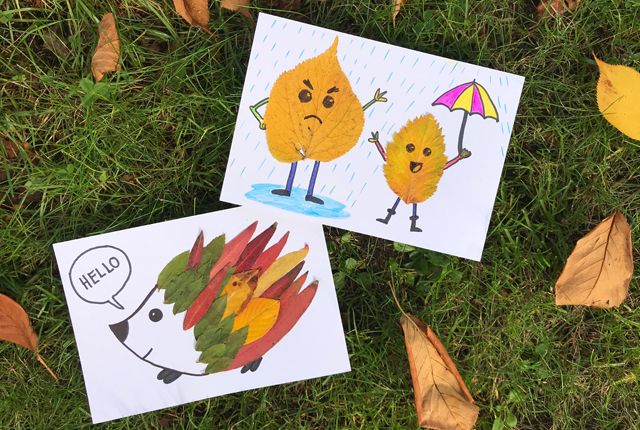 Autumn Leaf Art
Autumn is in full swing here in Edinburgh, and this past weekend we did our first round of Autumn crafting. Earlier last week, during a visit to our local park, we collected pockets full of colourful leaves which we then pressed under a big pile of heavy books (or you could use a flower press – check out my previous tutorial on how to make your own!) On Sunday we were then ready to make them in to works of art.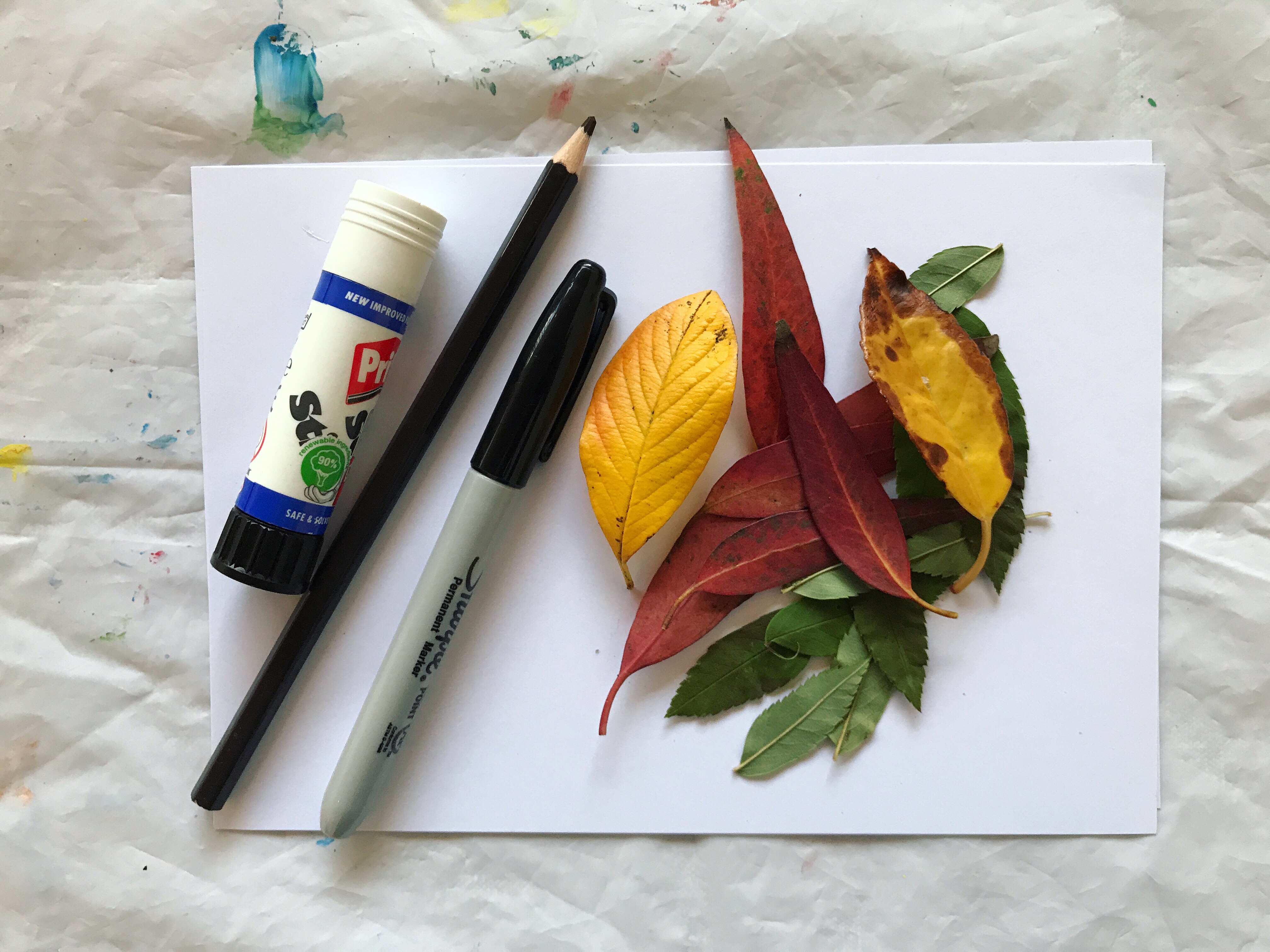 It's very simple, here's what you need:
Colourful Autumn leaves!
Some sheets of card or thick paper (this doesn't warp as much when you glue leaves to it as regular paper)
A glue stick
A pencil or coloured pencils
A Sharpie or other permanent marker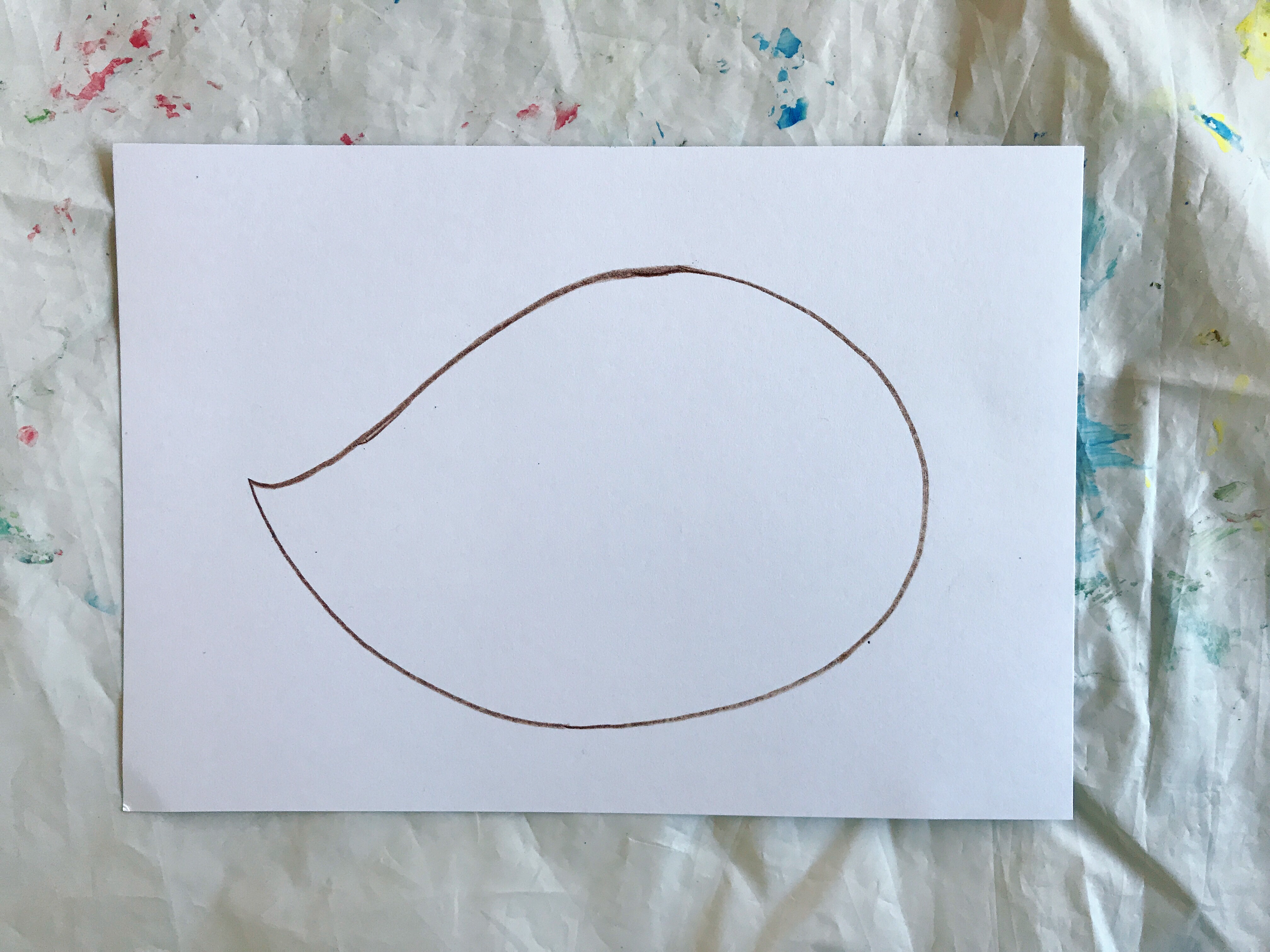 I'm going to show you two different techniques we used to create our leaf art. The first is to draw an outline of an animal on to your card or thick paper and then fill it in with a collage of leaves. So start by drawing a rough outline in pencil. Here's the animal I did – can you guess what it it's going to be?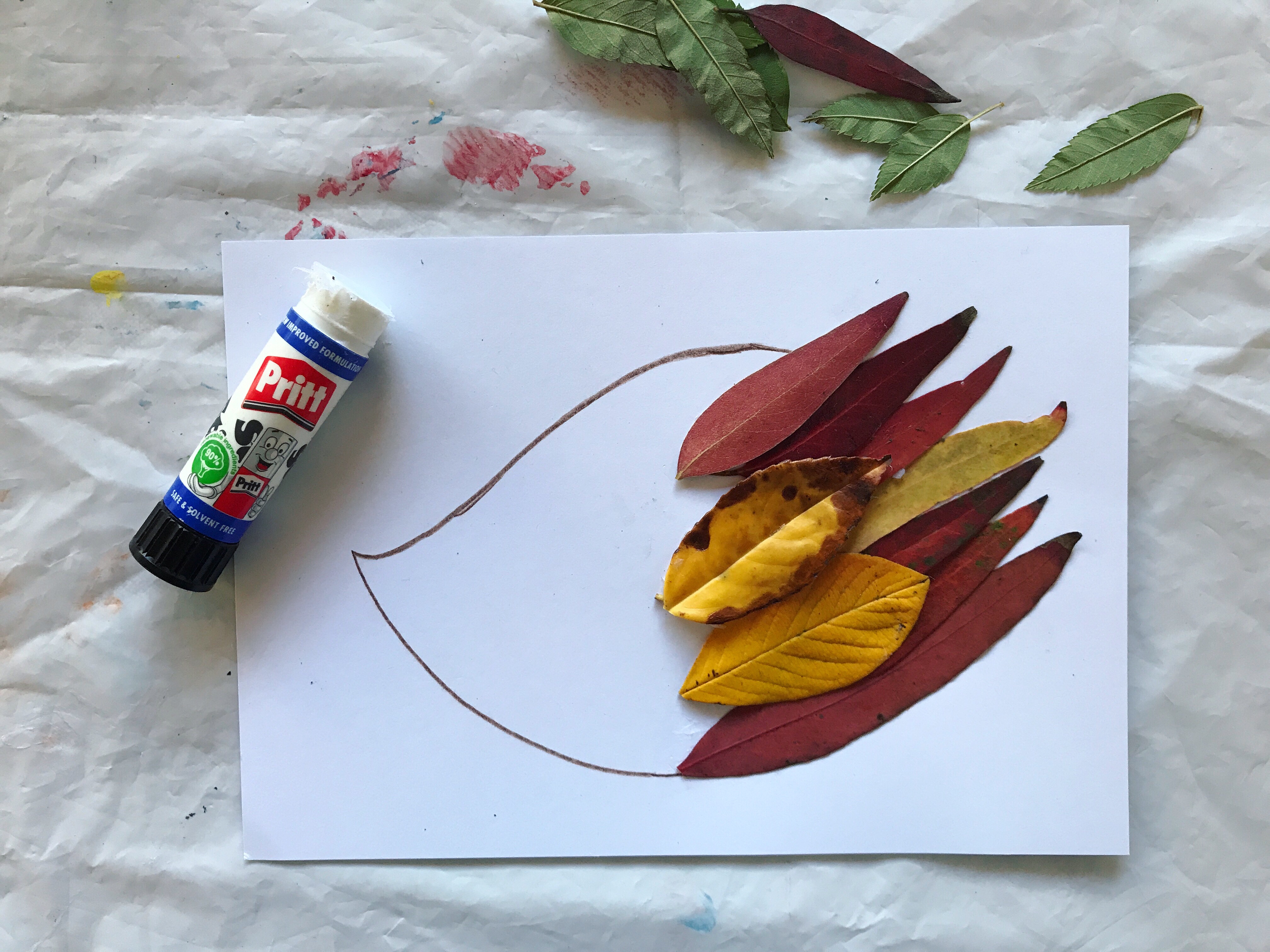 Here's my work of art in progress – if you are doing this with younger kids, then you can draw the outline for them and get them to do the sticking on leaves part. It doesn't need to be as perfectly neat as my example!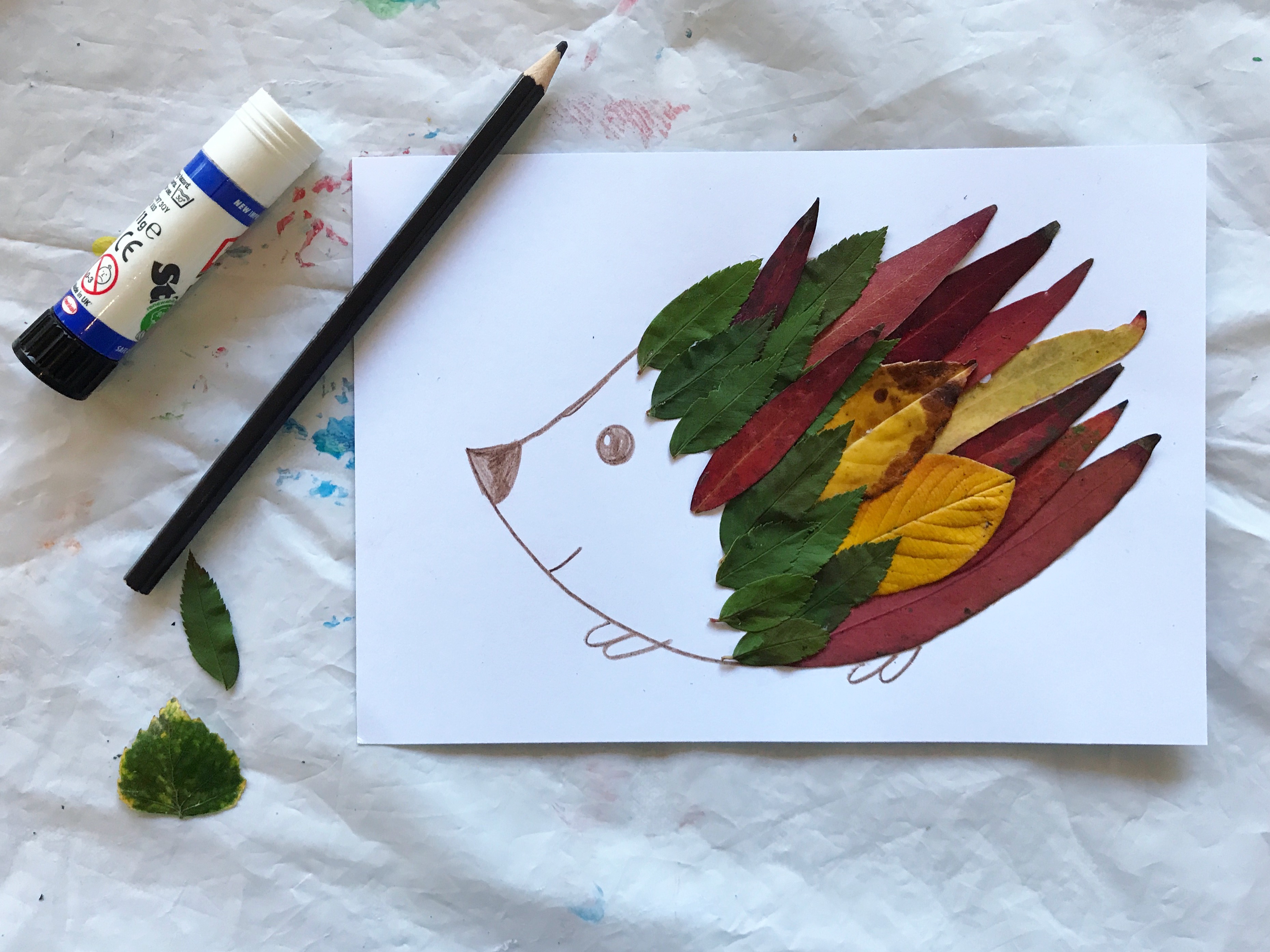 Once you've finished sticking on the leaves, use the pencils to draw in any other remaining features. As you can (hopefully) tell, I was making a hedgehog with the leaves as the spines, and then drew in the nose, eyes, mouth and feet.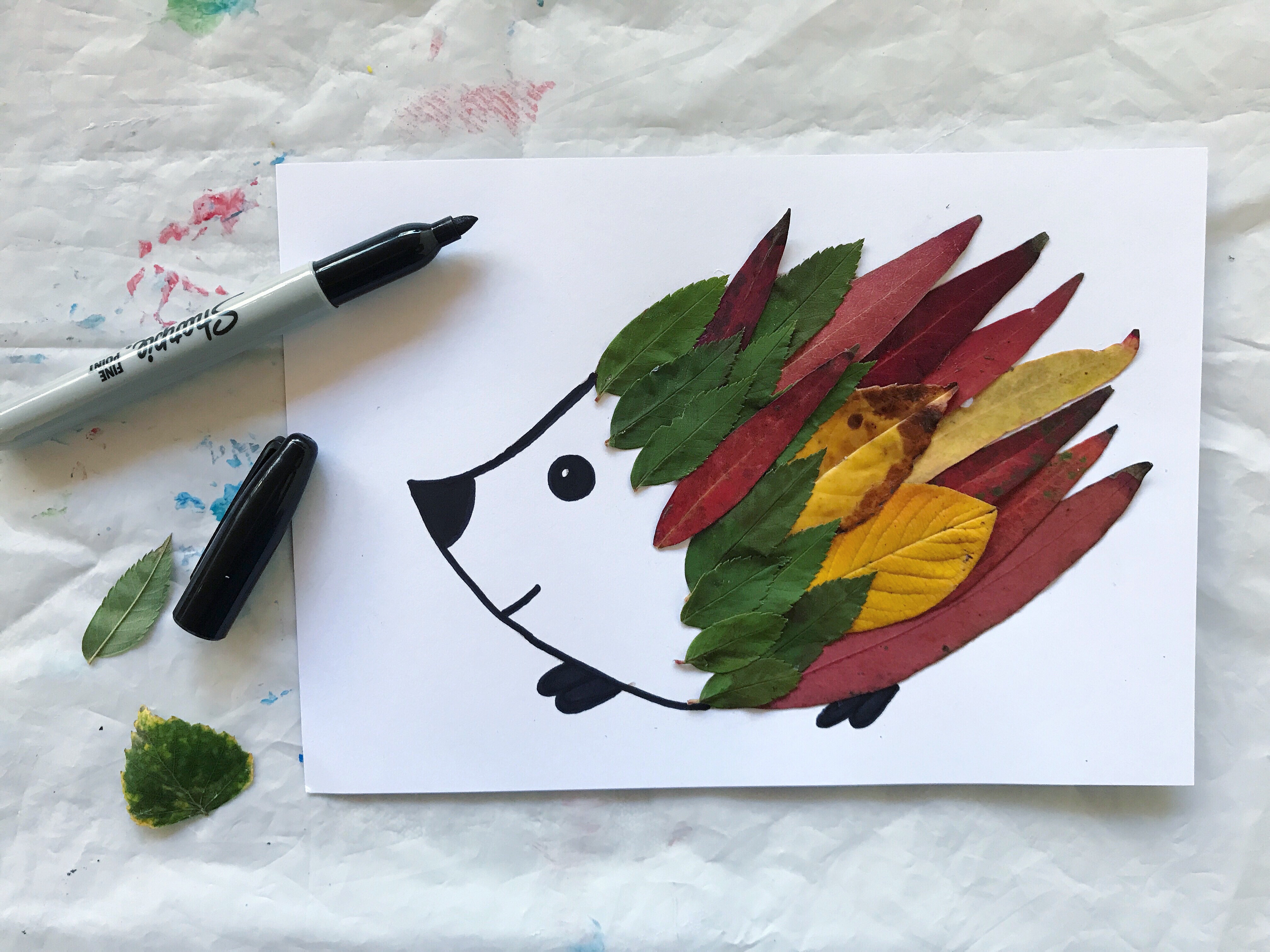 Optionally, you can also go over the features again in pen. Though be careful when letting kids loose with permanent marker pens! Below you can see Oskar's two leaf animals – a caterpillar with a moustache (don't ask!) and a bird. He took the leaf coverage a bit far, so you can hardly see the outlines anymore at all, but hey, that's the beauty of art. Everyone expresses themselves differently, and at the end of the day it's meant to be fun above all.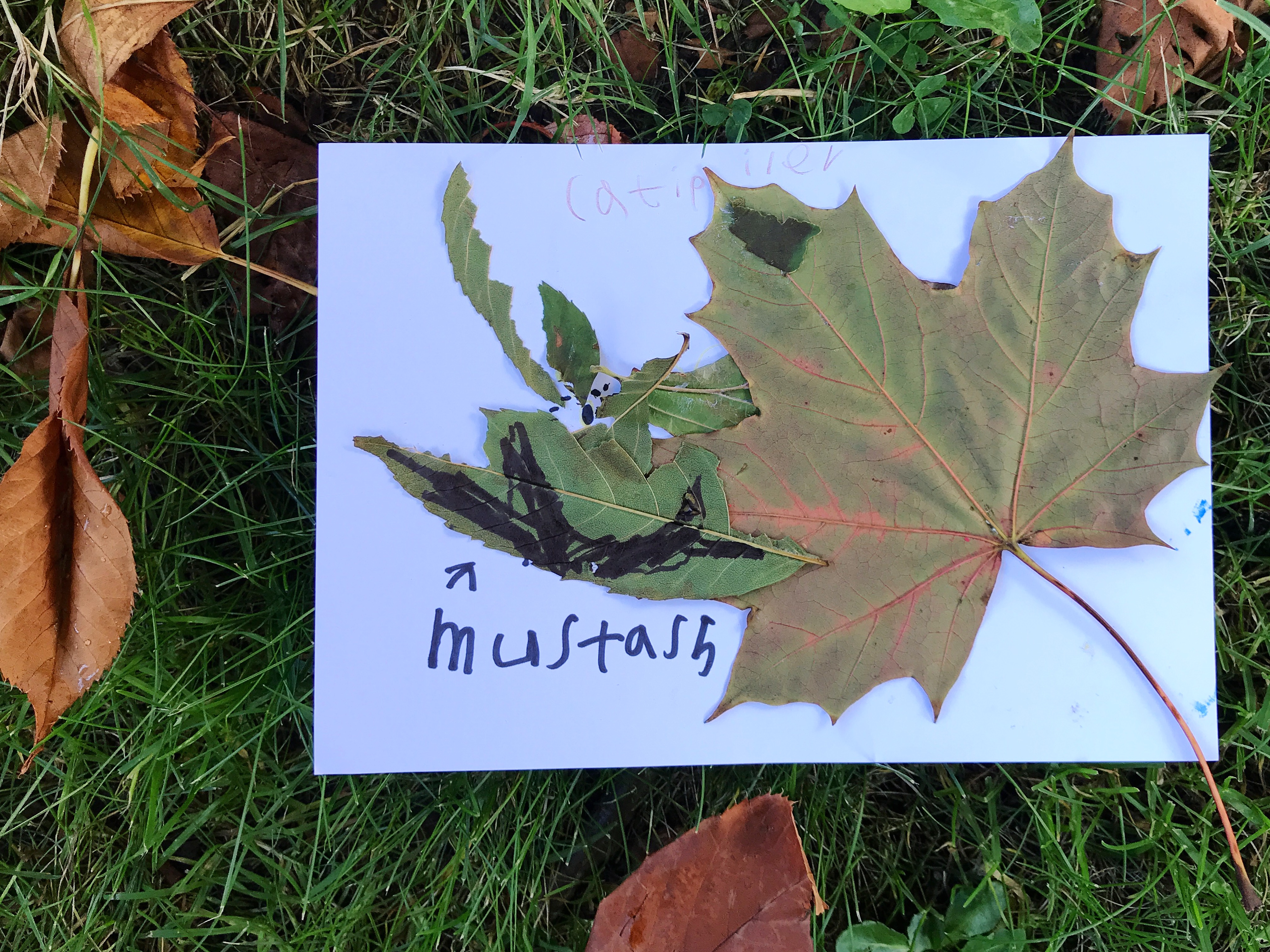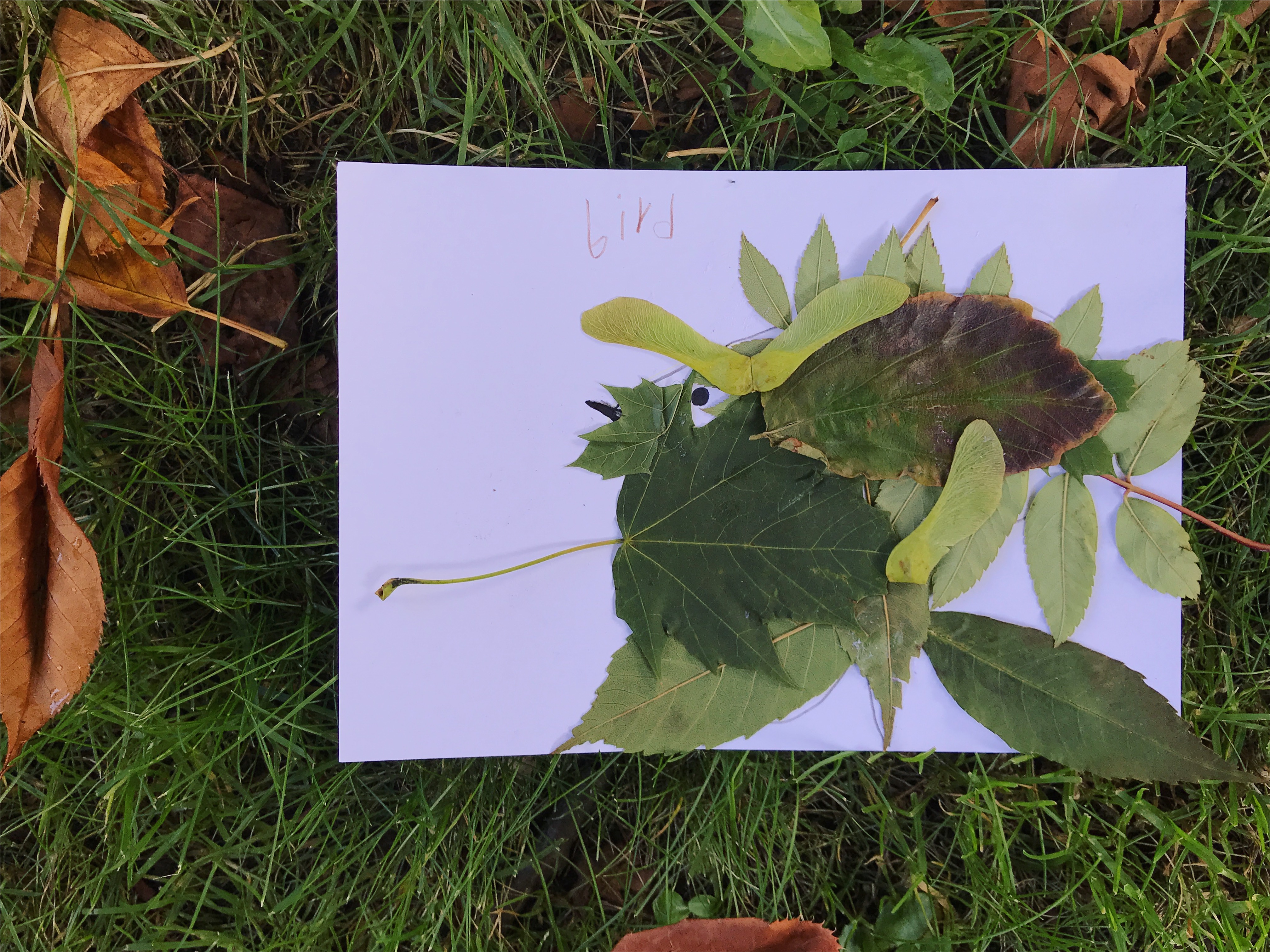 The other leaf art technique is even easier (Oskar kind of already applied it with his caterpillar moustache above) – stick a couple of leaves on to a sheet of card of thick paper, then add in some features with the pen. You'll need the permanent marker here to draw on to the leaves themselves. Don't press to hard or thinner leaves might rip.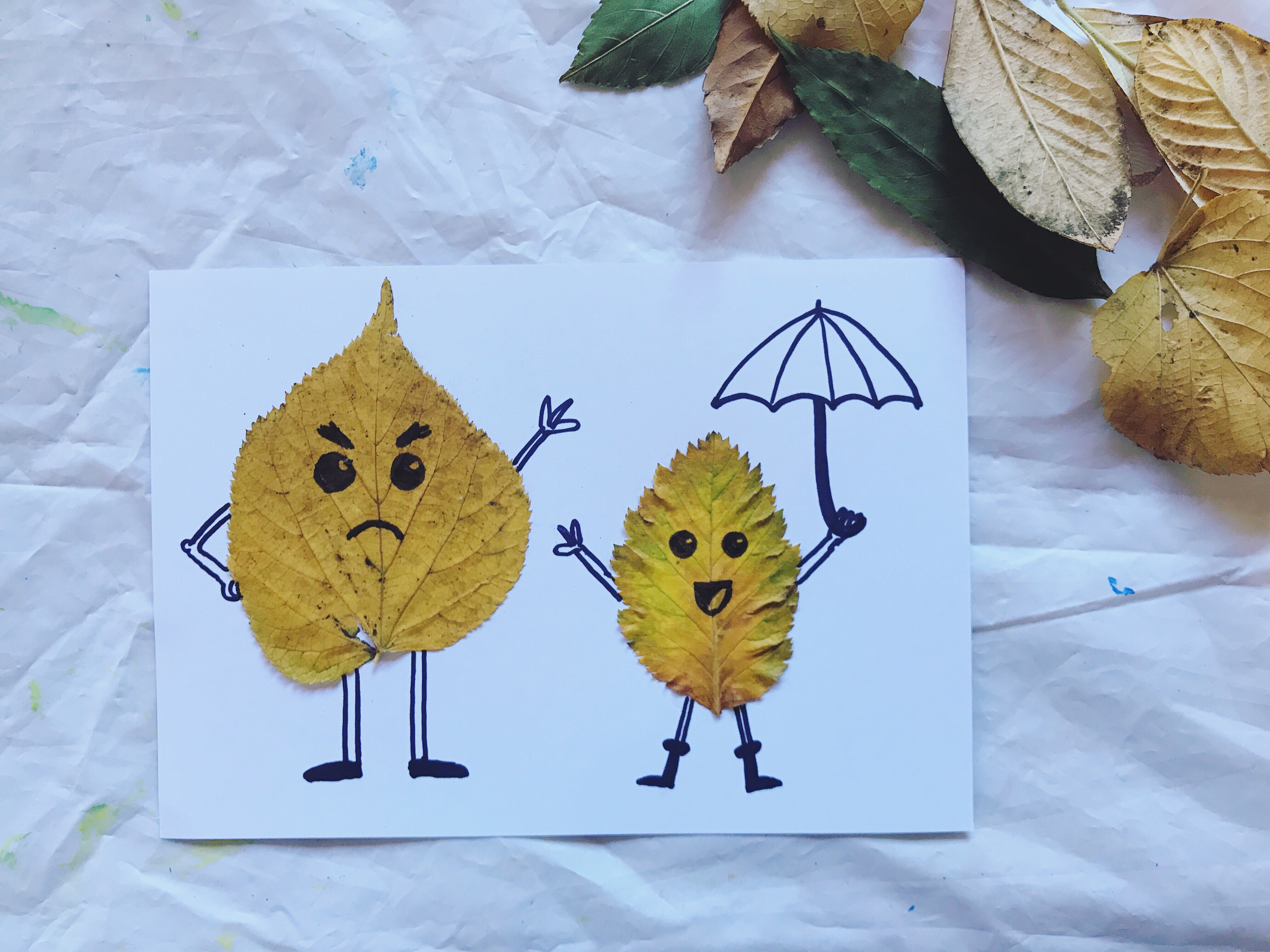 As you can see, I decided to make my leaves in to little leaf people! But you can make them in to anything you like – people, animals, houses, your imagination is the only limit here. Optionally, you can also add some colour to your work of art, or even add some further details to create a little scene:
Have fun making your own leaf art creations! I would love to see what you make, so feel free to tag me on Twitter or Instagram.