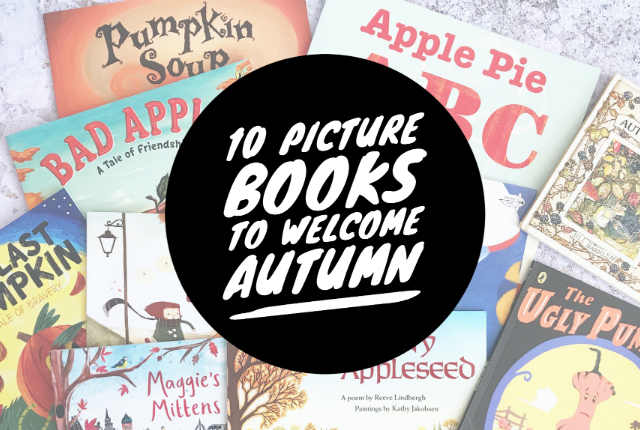 10 Picture Books to Welcome Autumn
It's the most wonderful time of the year. No, not Christmas. Autumn is just around the corner! One of our favourite things on a blustery Autumn day is to snuggle down with a big pile of books, so I've put together a video of our favourite Autumn themed books – think lots of apples and pumpkins – to share with you. Check it out below, and let me know what your favourite Autumn reads for kids are in the comments!
If you enjoyed the video, I'd be really grateful if you would subscribe to my channel. Thanks!
You can read the interview with Coo Clayton, mentioned in the video, here >> An interview with…Coo Clayton
List of Books:
---
Please note that all the book links in this post are Amazon affiliate links. That means if you buy any books via these links, I receive a small percentage – at no extra cost to you! – which helps to keep this blog running!