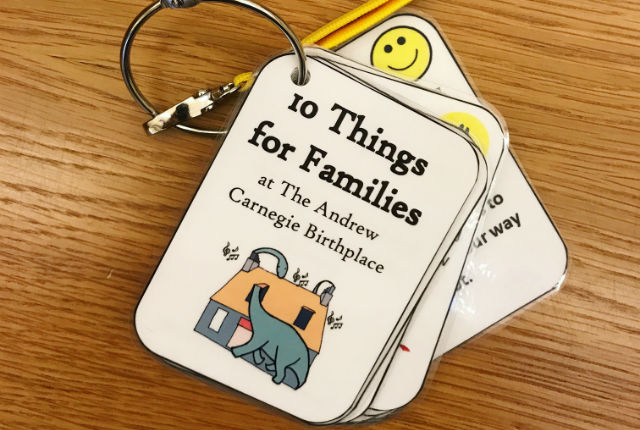 The Andrew Carnegie Birthplace Museum
This past weekend we took a day trip to Dunfermline, across the water from Edinburgh in Fife. The Andrew Carnegie Birthplace Museum in Dunfermline has been nominated for this year's Family Friendly Museum Award, so we thought we'd check it out. I last visited there with kids when my eldest was just 9 months old, and it was pretty good even then. We are happy to report that it's even better now!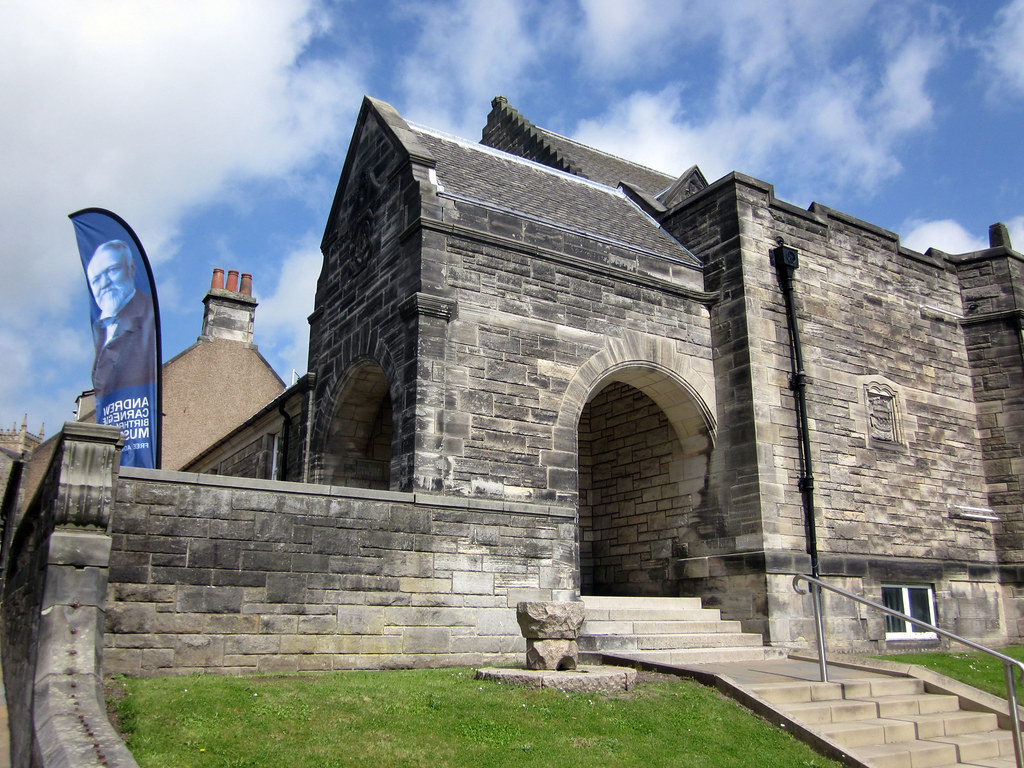 The museum consists of two parts – the cottage where Andrew Carnegie was born in 1835 (the cottage itself dating back to the 1750s), and an extension to the cottage which was built in 1928. The cottage tells the story of how it all began, i.e. where Carnegie was from and life in the 19th century. His father was a weaver, and the cottage includes a loom which has monthly live demonstrations. Unfortunately, the cottage is not accessible by wheelchairs or prams, and can't be made so due to the historic architecture, but there are copies of the sound recordings, which play in the rooms, available to listen to and an album of photographs for those who can't see the cottage for themselves.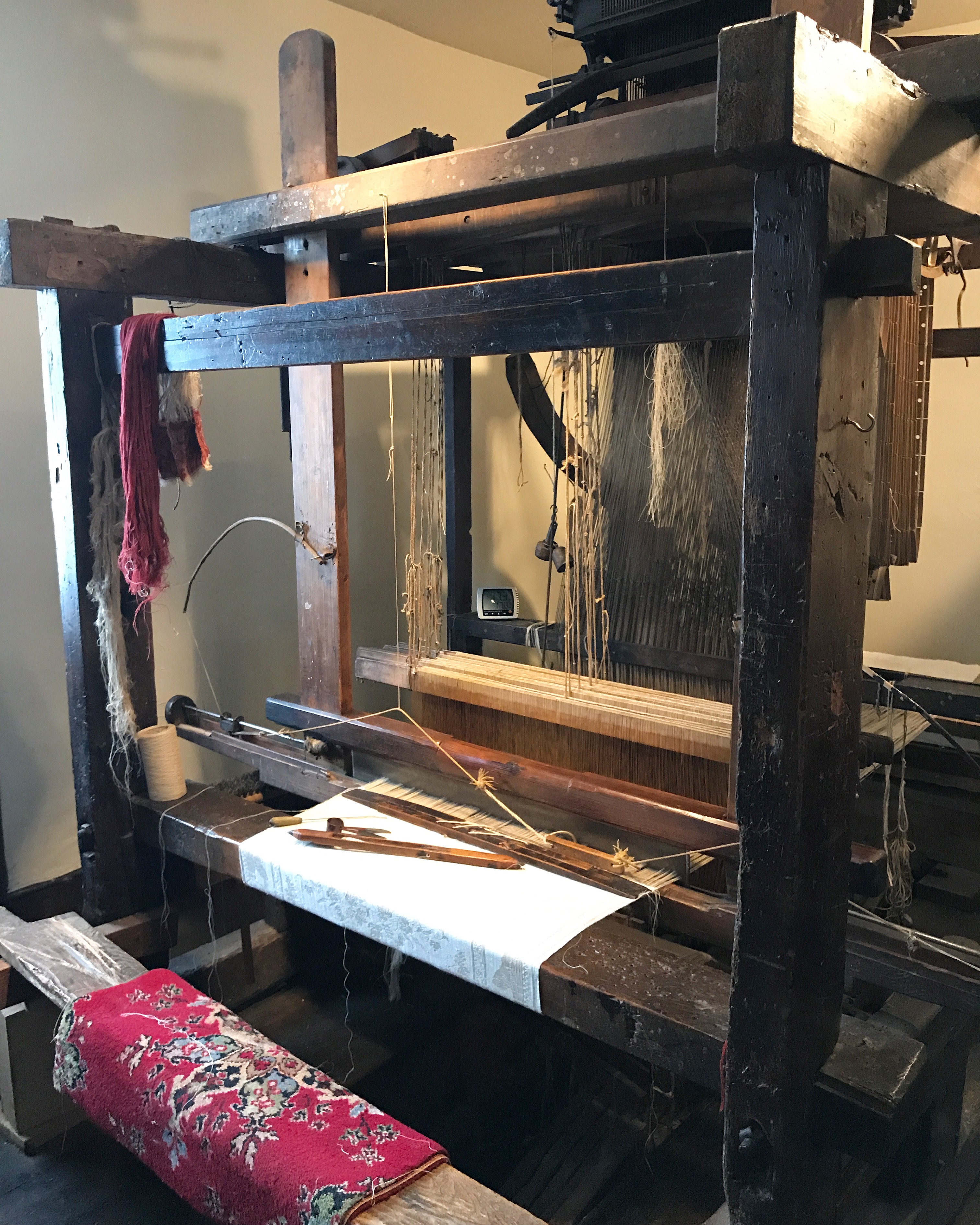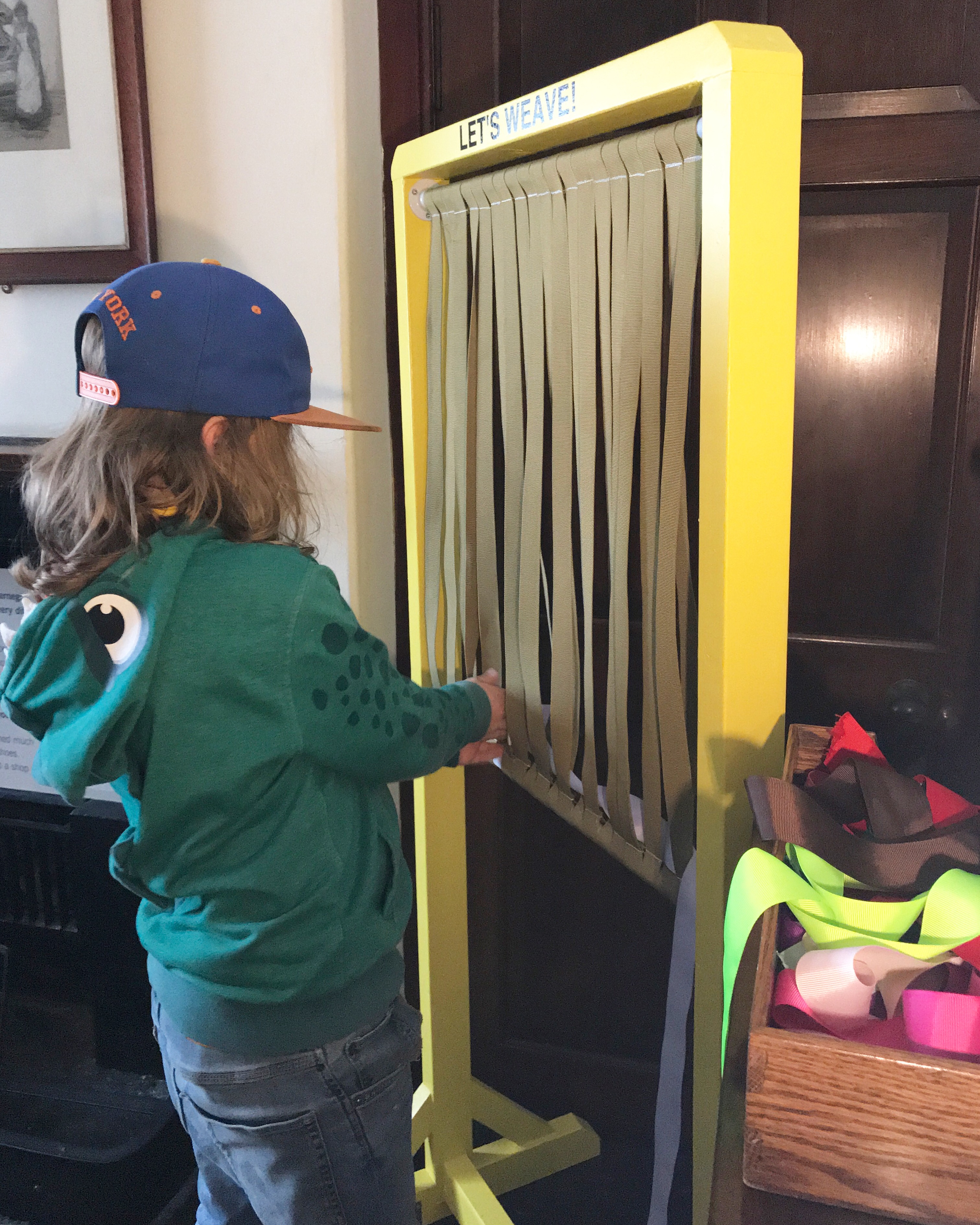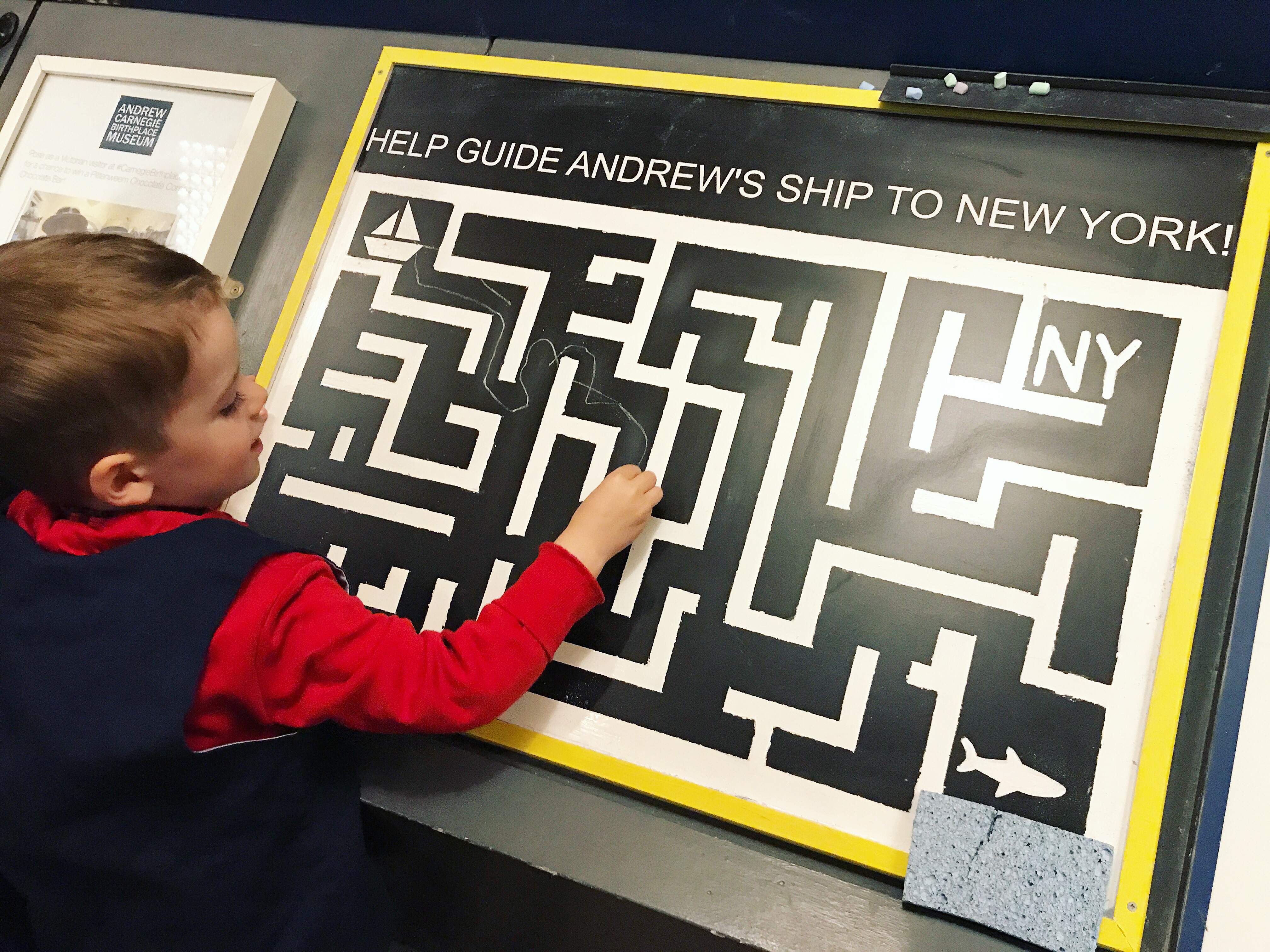 The extension (which is fully accessible) was built by Carnegie's wife to commemorate her husband's life work, and tells the story of his life in America and how he made his fortune. The main exhibition hall is divided into a series of alcoves which run around the perimeter, each focusing on a different topic relating to Carnegie's life: America – Land of Opportunity; Industry & Fortune; Skibo Highland Resort; Heroism & Pacifism; Global Philanthropy; and Carnegie – A Living Legacy. In the centre of the exhibition space is the 'Hall of Philanthropy', which showcases other philanthropists that have followed in Carnegie's footsteps, who have been awarded the Medal of Philanthropy that is given out every two years, e.g. the Heinz and Cadbury families, and Edinburgh philanthropist Tom Farmer.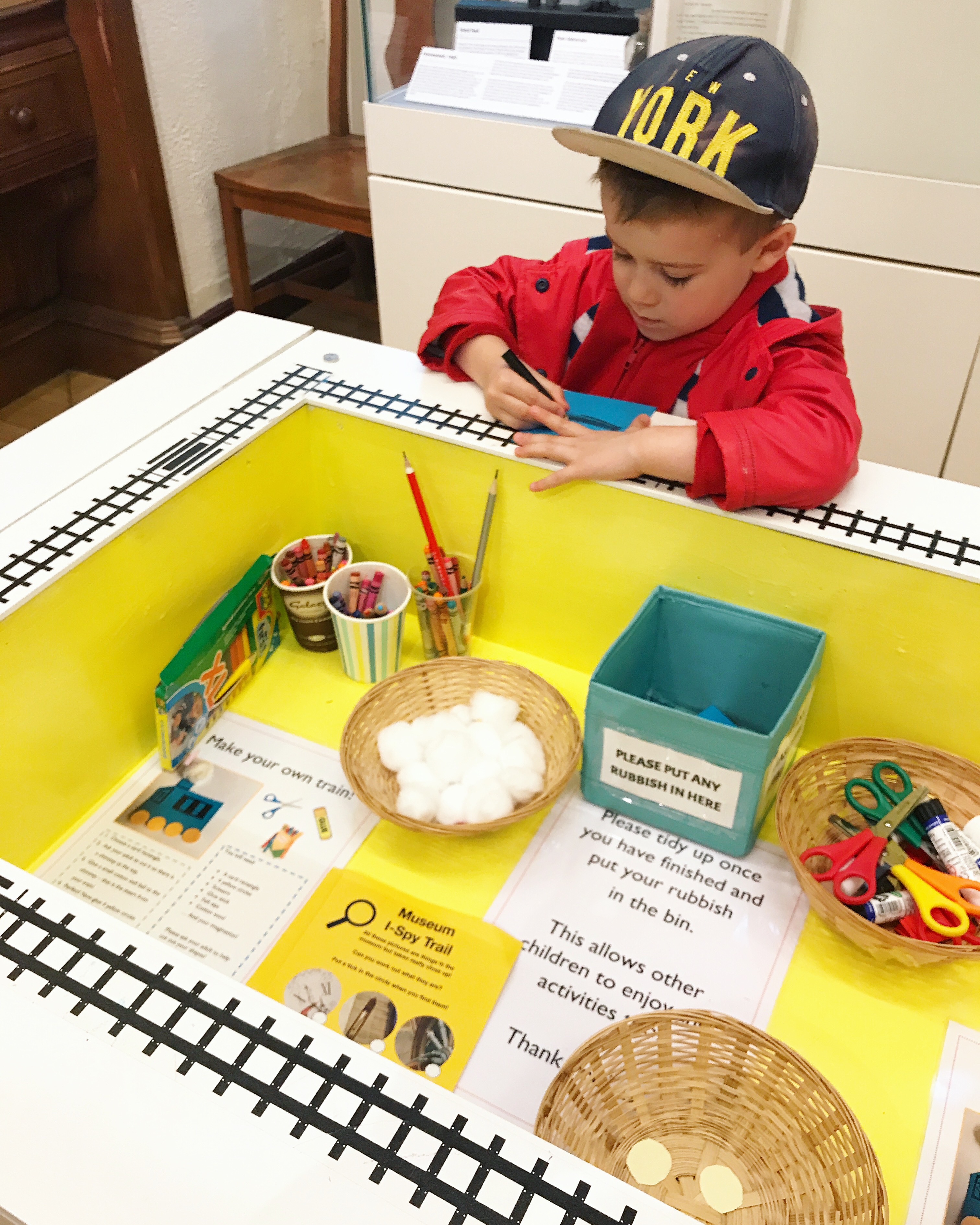 The museum was fully refurbished ten years ago, and has gone to great lengths to make itself family friendly. The exhibition hall displays include AVs and touch screens with photographs, audio and film clips, and hands-on interactive activities such as sending Morse code, or a touch screen game where you score points for giving away as much money as possible. There's dressing up opportunities, crafts, games and lots more. You can pick up an I-Spy trail or a bunny phone audio guide from the info desk, or there are explorer activity backpacks (which include things like a magnifying glass, binoculars, colouring pencils, Play Doh, and a puppet) with even more things to do as you go around the museum! There's also a lanyard you can borrow, which has "10 Things for Families" that you can do around the museum – though in total we counted a lot more than ten!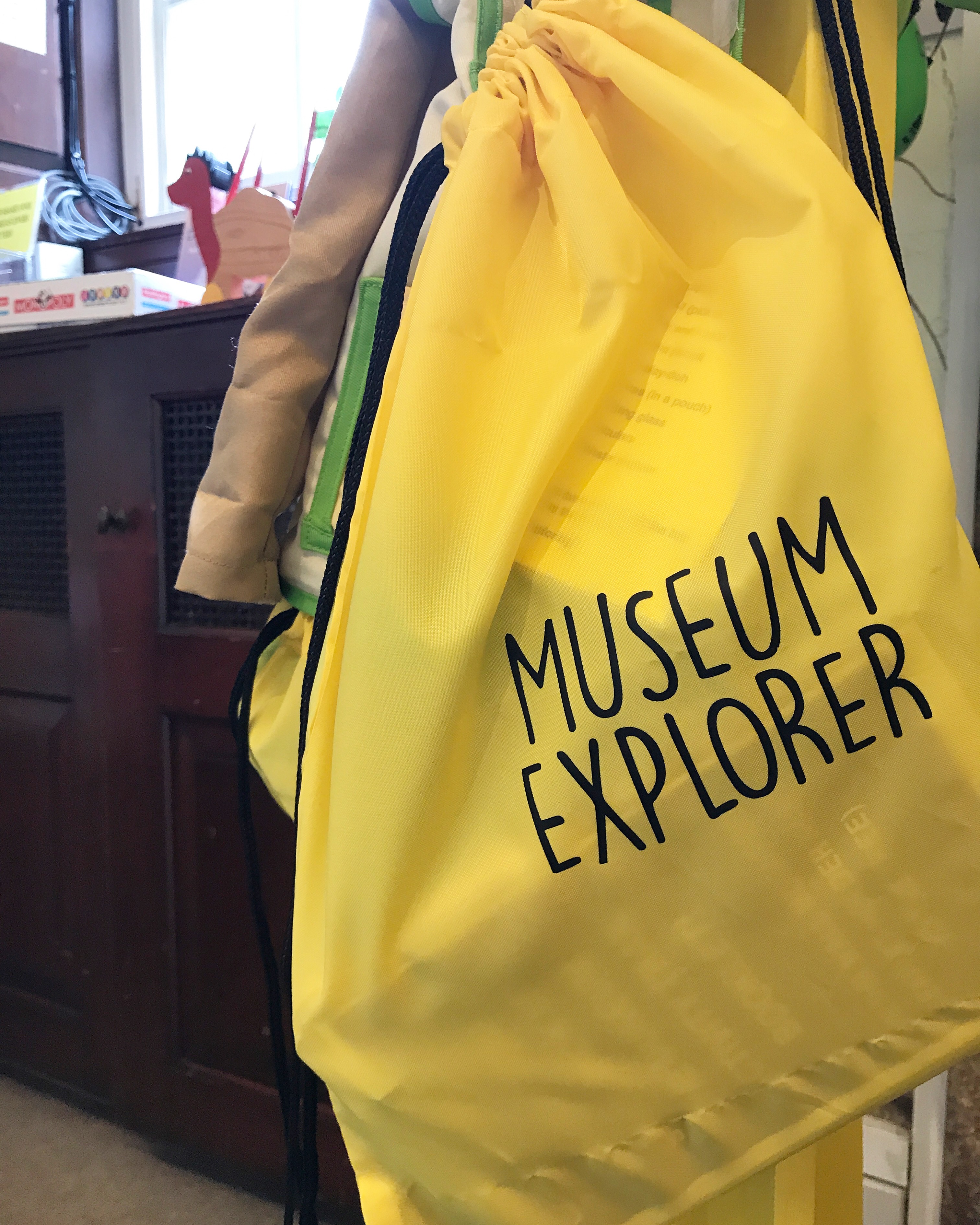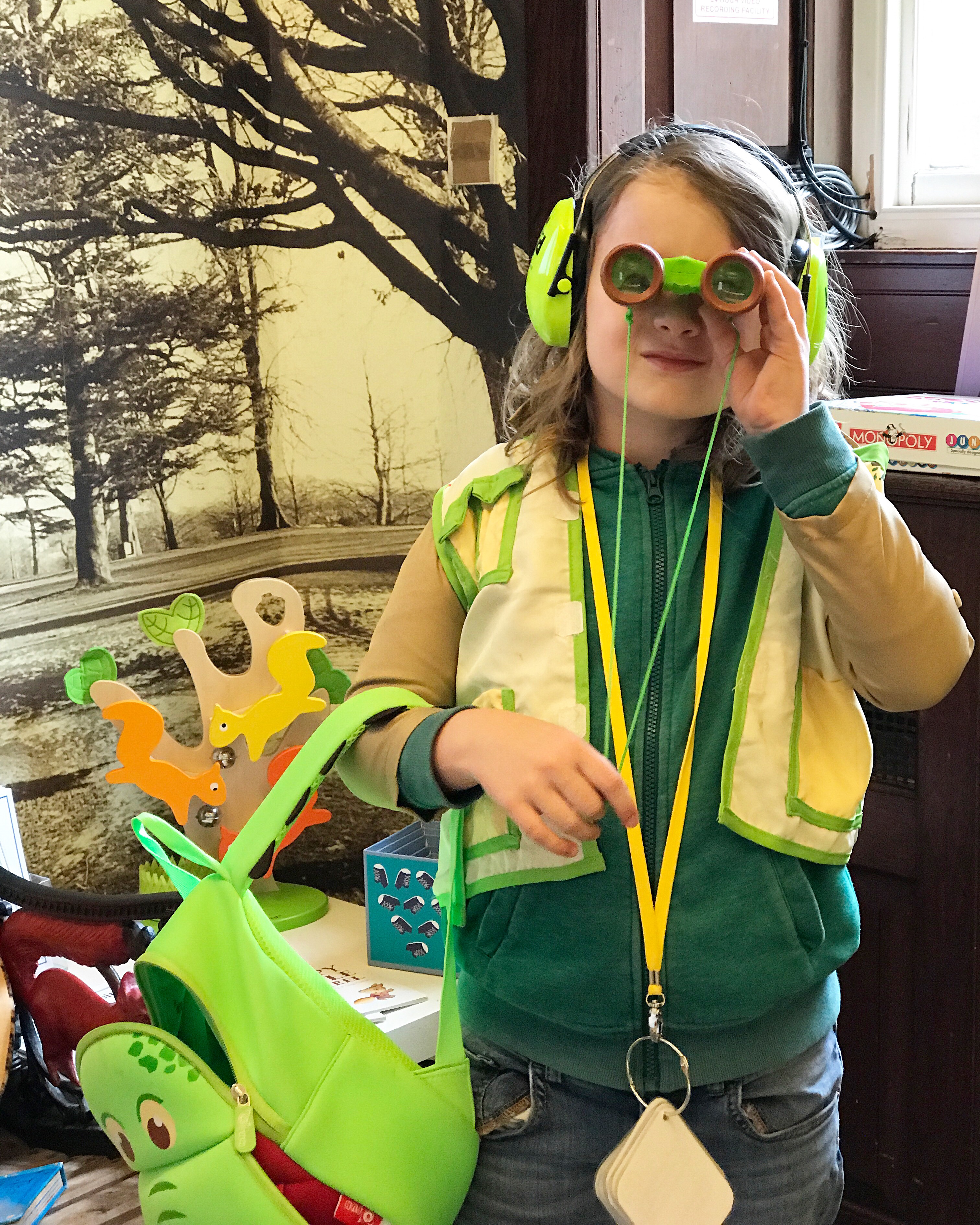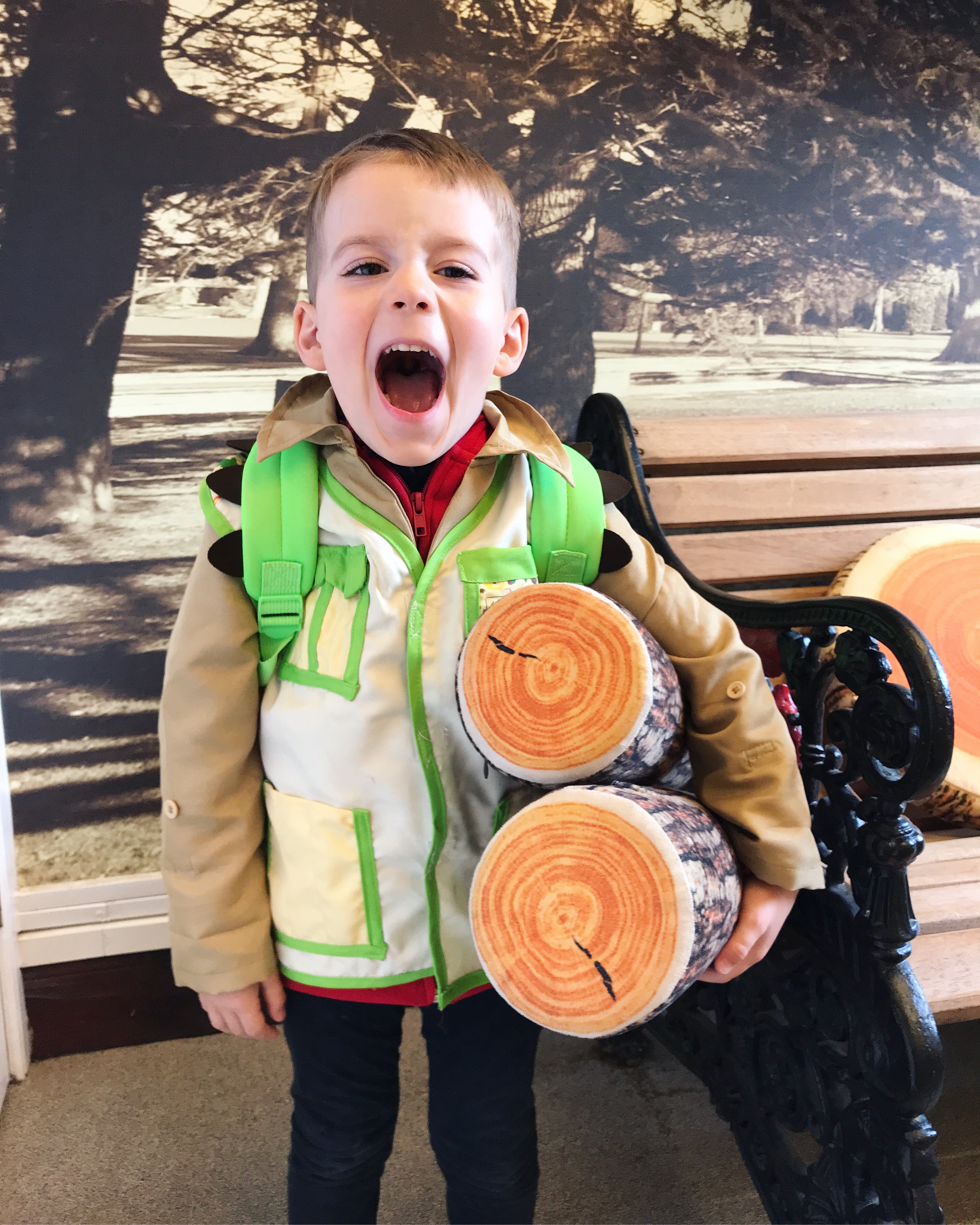 And not to forget, the infamous bunny trail. You may be forgiven for thinking the museum had forgotten to put away the cuddly bunnies scattered around the museum after Easter, but they are in fact a permanent feature of the museum. Carnegie had pet rabbits at the age of 8 and persuaded his friends to help search for food for them, but he couldn't afford to pay them so promised to name baby bunnies after them instead. You could consider this to be his first business venture! If you find all the bunnies you can pick up a sticker as a reward from the info desk. Apparently the bunny trail is so popular, that even adults – especially students and overseas visitors – ask to take part.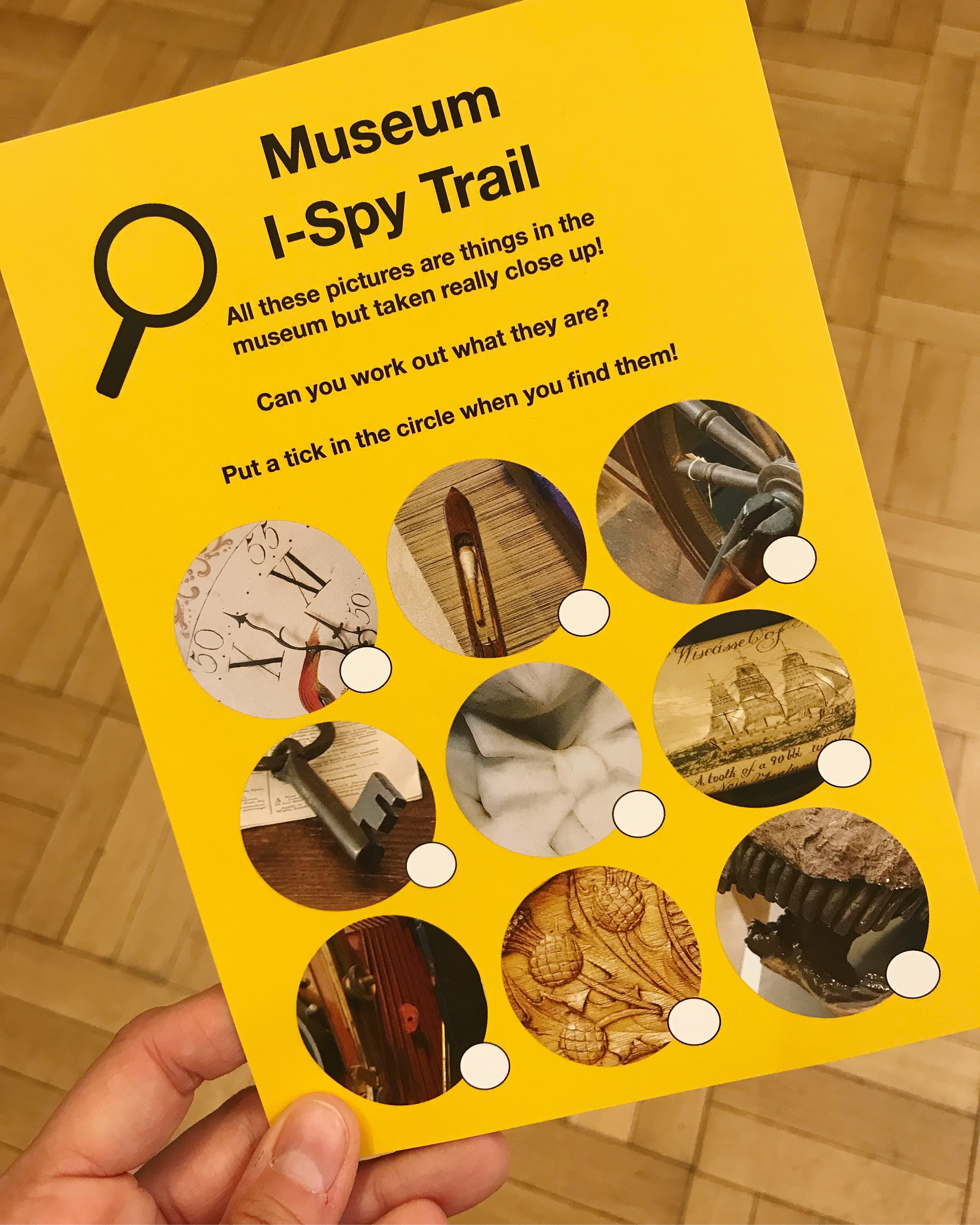 [line]
15 Things for Families at the Andrew Carnegie Birthplace Museum
Borrow an Explorer Activity Backpack to explore the museum with.
Count how many bunnies you can see hiding around the museum.
Dress up as a Victorian, a dinosaur or an explorer – or all three!
Build a LEGO dinosaur (and send in a picture for our Dinosaur gallery)
Create a train to take home in the make and take activity station.
Become a detective by doing the I-Spy trail – can you identify and find all the objects?
Or have a game o I-Spy in the Birthplace Room. What can you see? A kettle? An iron? How are they different from your ones at home?
Try your hand at weaving on a loom, just like Andrew Carnegie's dad.
Take it in turns to send messages by Morse code and trying to decipher them.
Test your memory by playing the Victorian 'Kim's Game'.
See if you can complete the maze and help the Carnegies get to America.
Listen to the digital audio guide for kids on the bunny phone as you go around the museum – recorded by local school children.
Share a story book or play with some toys in the Pittencrieff Park play area.
Play with dinosaurs in Jurassic Park – a small play area in the garden.
Explore the plants on the garden – can you find the poppies, raspberries, parsley and flax?
[line]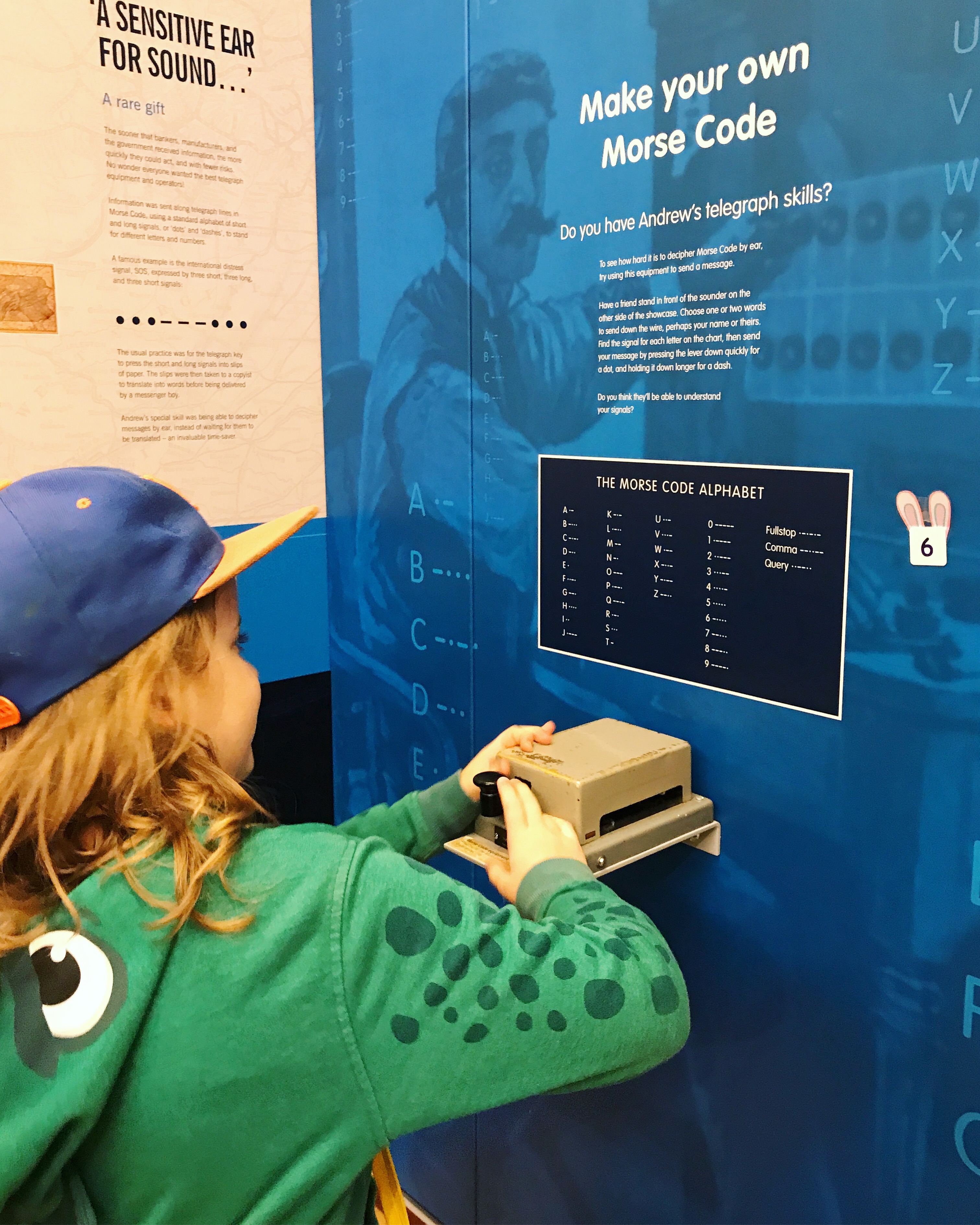 For a relatively small museum, the Andrew Carnegie Birthplace Museum sure packs in a lot for families – I've been to museums more than twice the size with half as much to do. A historic cottage alongside modern interactive displays, weaving demonstrations, dressing up, crafts, games, trails…this gem of a museum has it all! You can really see why they were nominated for the Family Friendly Museum Award!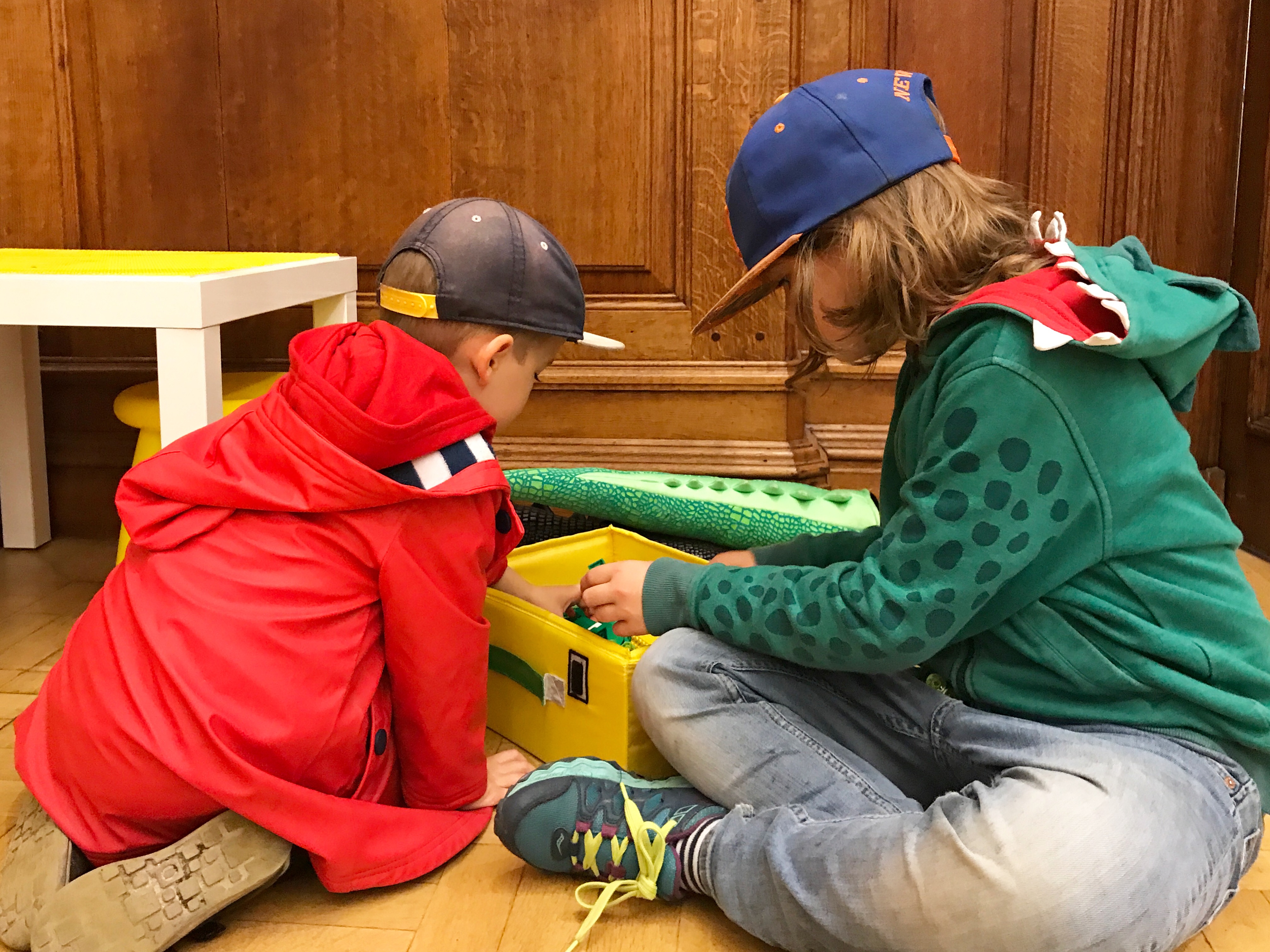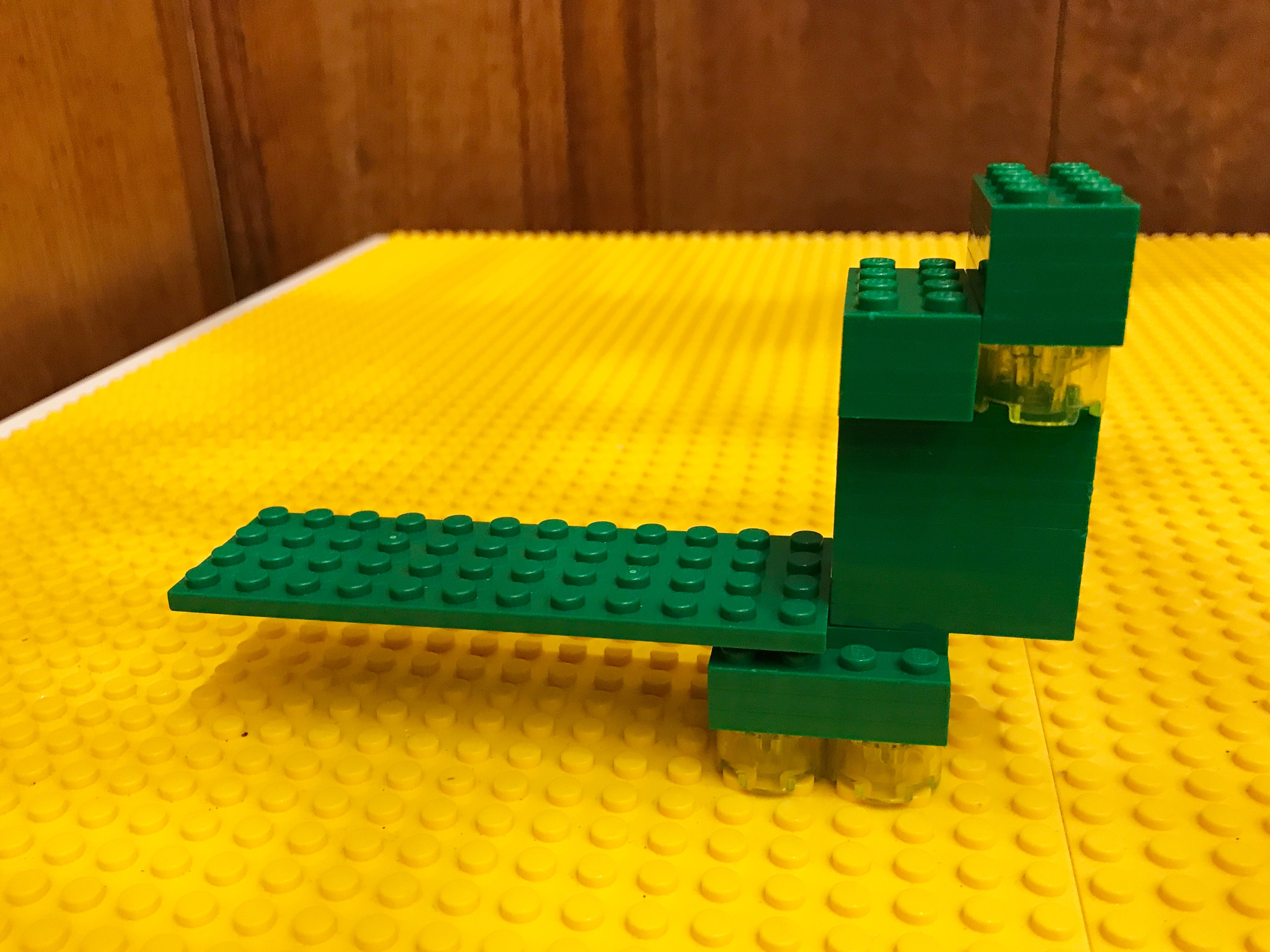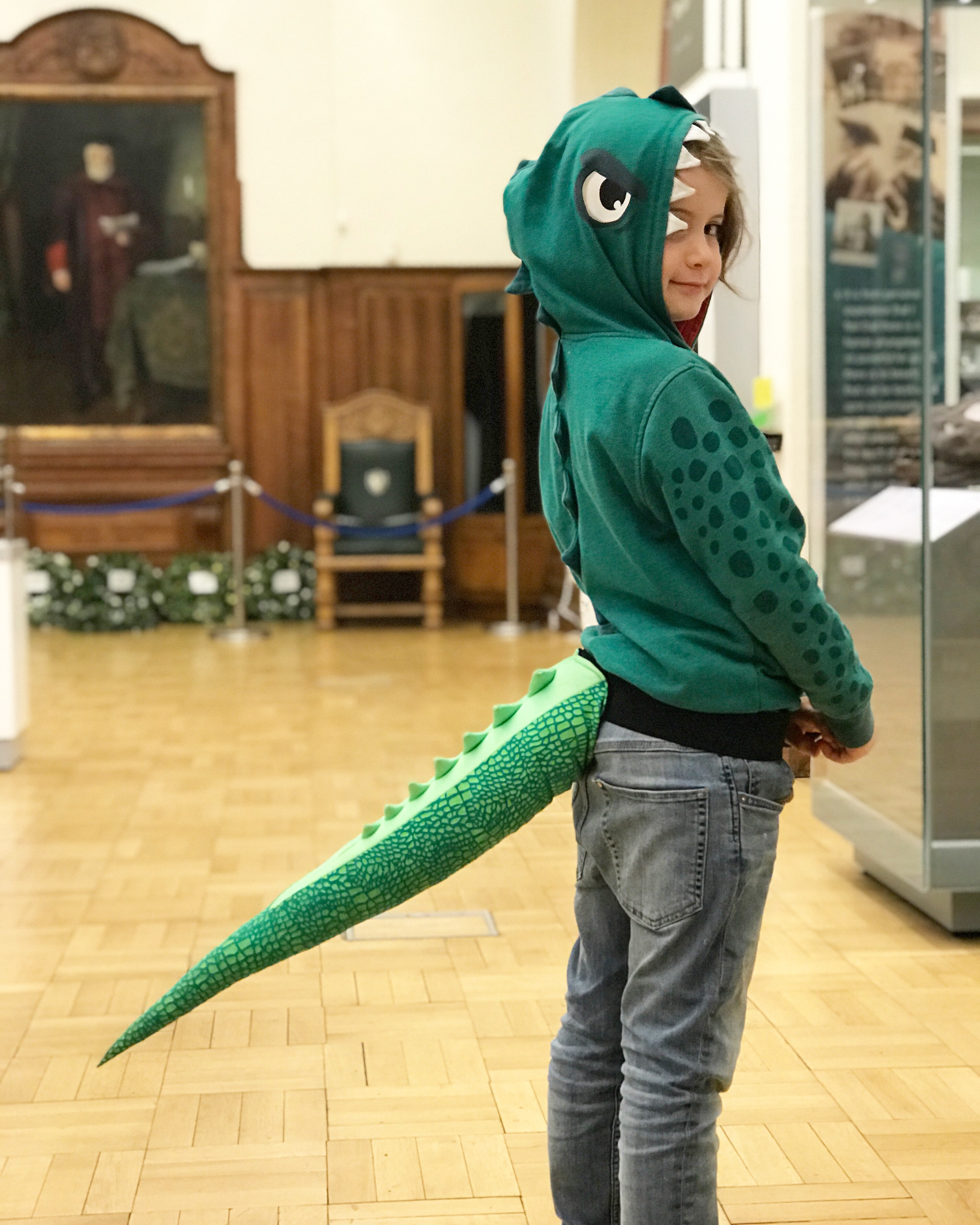 Admission to the museum is FREE, and it is open from February to November. Opening times vary throughout the year, so check the museum website for up to date times. There is also a cafe seating area with a self service coffee machine and some snacks available in the museum shop. You are also welcome to bring your own packed lunch to eat here. There's a little garden too out the back, where you can let the kids have a run around before travelling home. Next time you're in Dunfermline, be sure to drop by, or even better, why not make time for a wee day trip? I'm sure you won't regret it.