The winter holidays have started for us – perhaps you are also on holiday by now? Whether you are looking for something to pass the time or some last minute decoration ideas, here is a quick DIY to brighten up your home at this gloomy time of year. Depending on what materials you already have at home, you may or may not have to pop out to the shops, but the beauty of it is that you can also improvise a lot. And since it's not specifically Christmassy, you could always make it at a later point – you know, when all the presents have been unwrapped and the food eaten and you're wondering what to do with yourselves – since winter will be around for a while!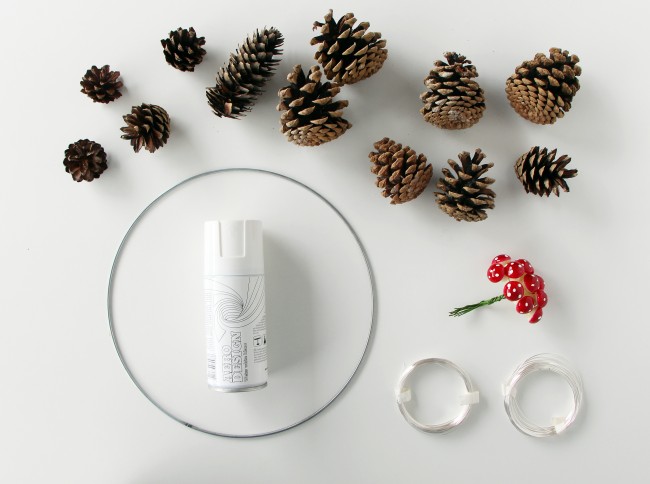 To make a wintry pine cone wreath you will need:
A metal ring, about 25cm across, or an old wire coathanger
Silver wire, 0.8mm
Silver wire, 0.4mm
Pine cones
White spray paint
Mushroom decorations (optional)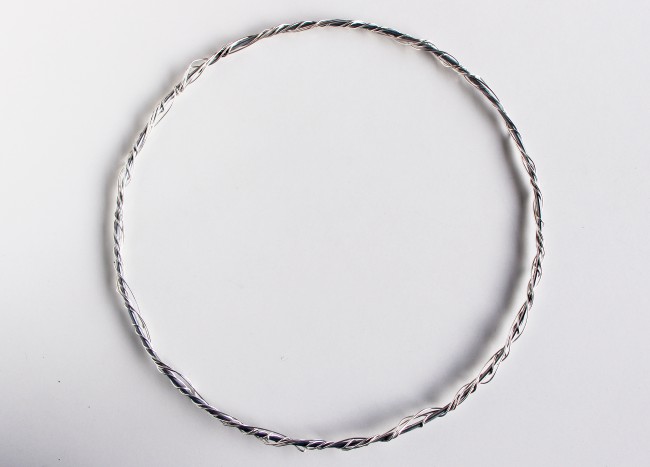 Step 1: Take the thicker silver wire and wind it several times around your ring (if you are using a wire coat hanger, shape it in to a ring first). This gives the ring more texture and makes it easier to attach the pine cones.
Step 2 (not pictured): Spray some of your pine cones with white paint to give them a frosted, snow covered look.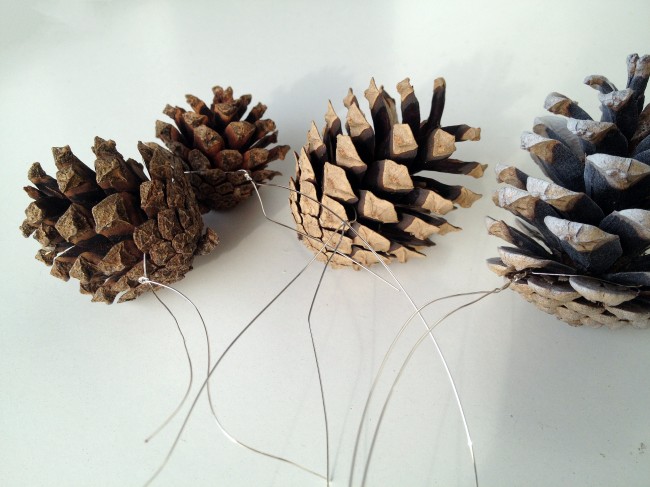 Step 3: Cute lengths of the thinner wire, about 15-20cm long, one for each pine cone. Wind them around the bottom of the pine cones as shown in the photo above.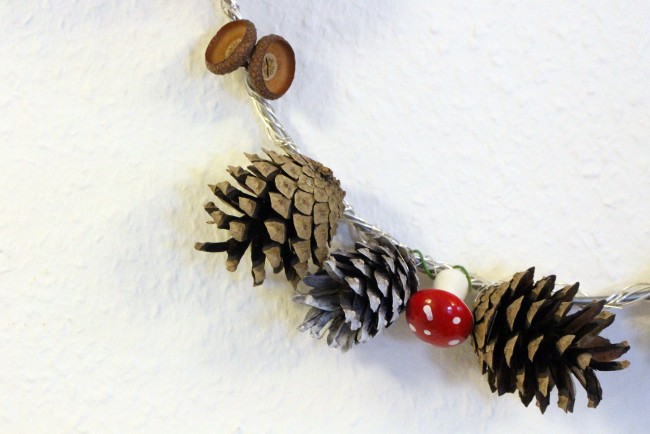 Step 4: Arrange the pine cones around the ring and secure in place by winding the wire tightly around the ring. Intersperse with mushrooms if you wish. I also found a couple of acorn hats kicking around the place (The Boy loves to collect things when we go for walks) so added in some of those too.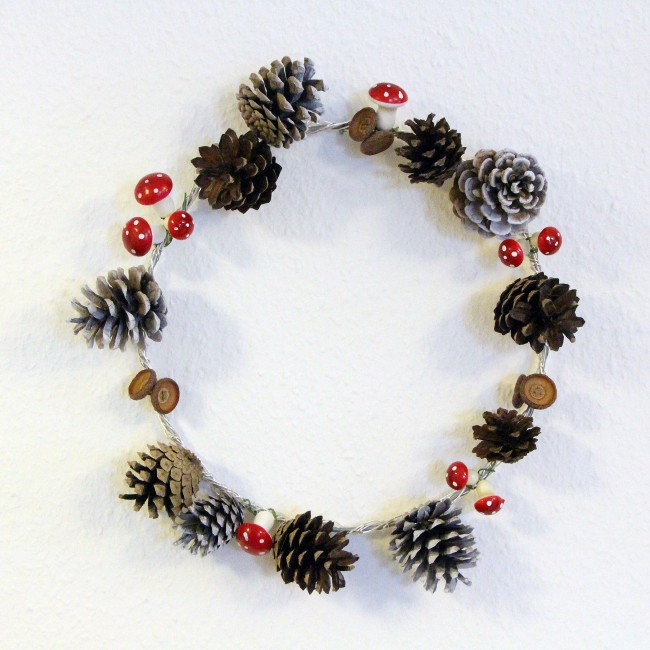 Voila! A beautiful nature inspired winter wreath. I chose to space out the pine cones, but you can pack them more densely and include more or fewer mushrooms, just as you like.