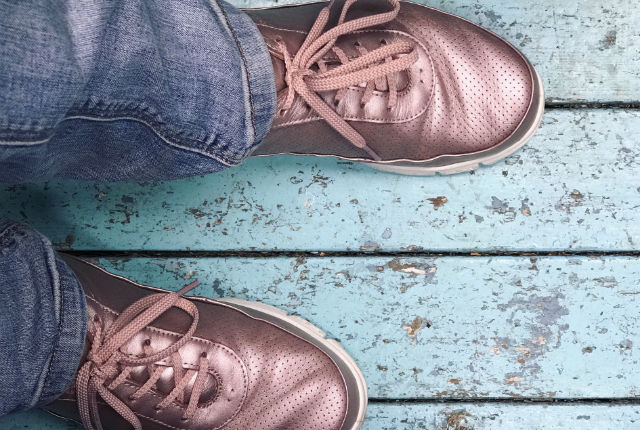 Hotter Shoes – for Busy Mums on the Go [AD]
Last month I attended the annual BlogOn conference in Manchester. Little did I know, that besides inspirational talks, great conversations with brands and other bloggers, and an epic goodie bag, I would also come away winning a free fitting and pair of shoe from Hotter Shoes as part of their 'Hotter Fit Fortnight'. Since this was a blogging conference, we were of course also encouraged to blog about our experience, so here I am. Read on to discover why these are the perfect shoes for busy mums on the go!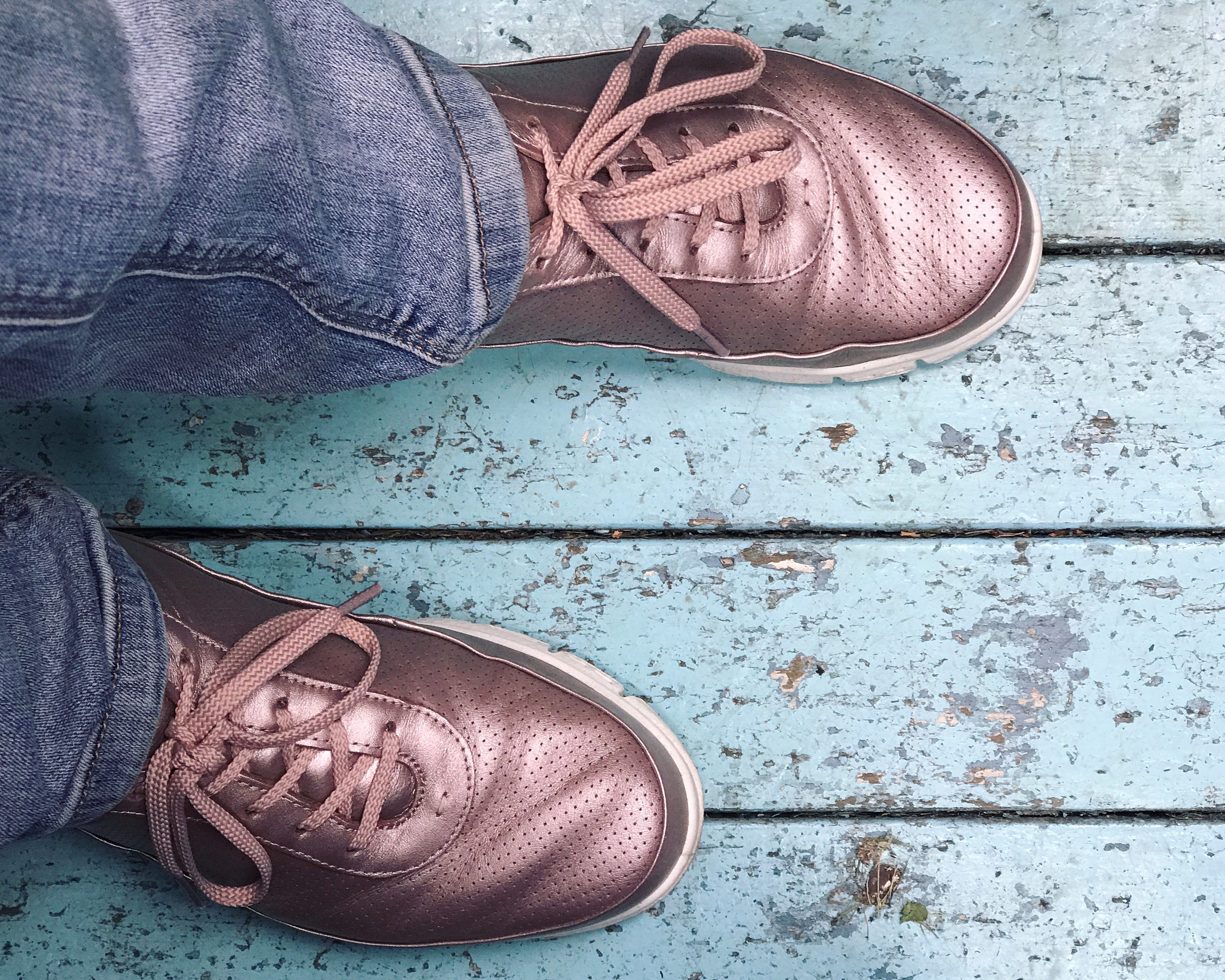 I had tried on a pair of sample shoes at the conference, and they were super comfy, so I was really excited about my prize, and end of May I headed to the Hotter Shoes store on Princes Street in Edinburgh where the lovely Katie expertly took care of me.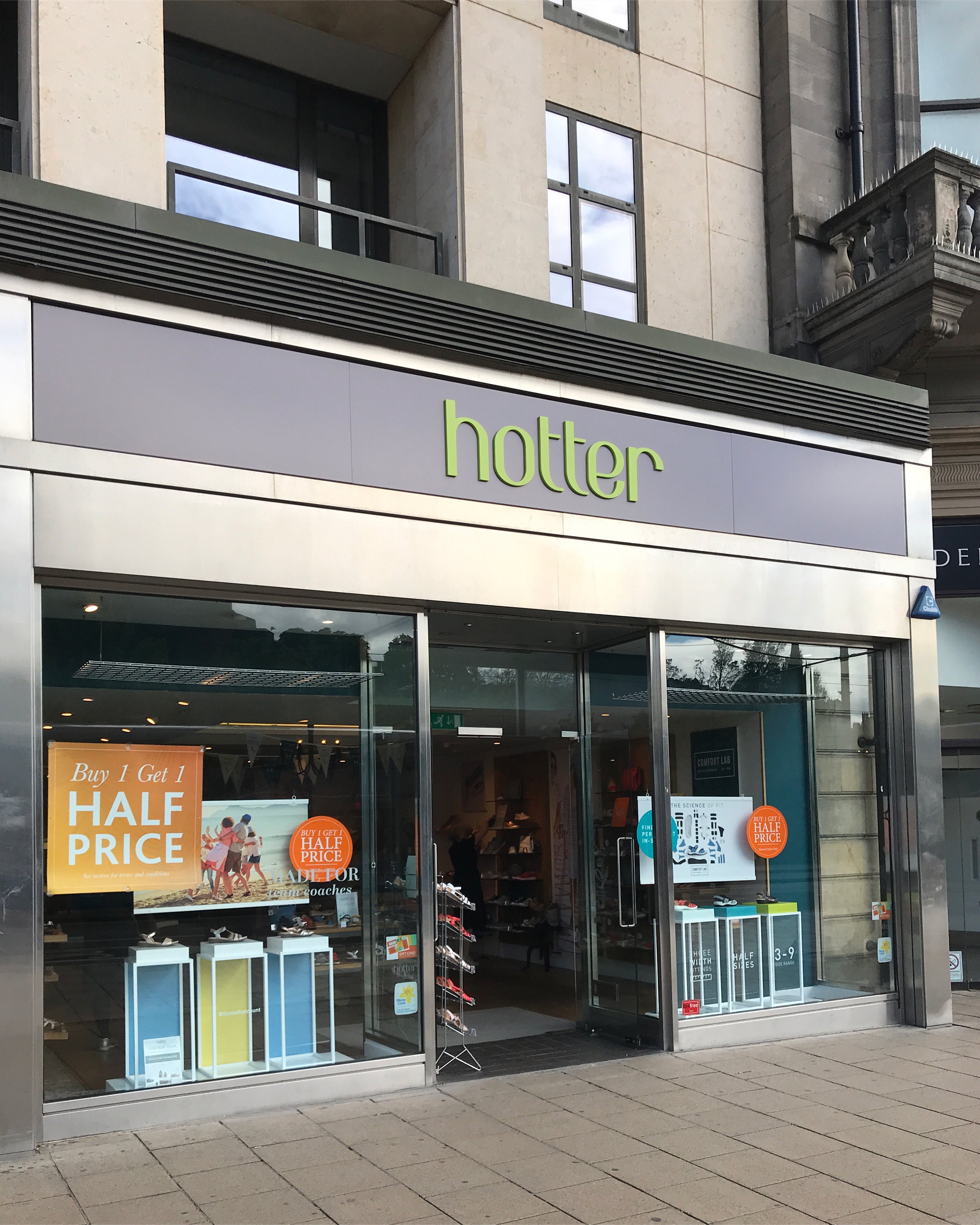 First I had my feet measured – we don't think twice about getting our kids feet properly measured each time we buy shoes, but once we are grown up we tend to just base our size on our previous pairs of shoes. Feet can still change though as we get older, so it's good to get properly measured up on a regular basis.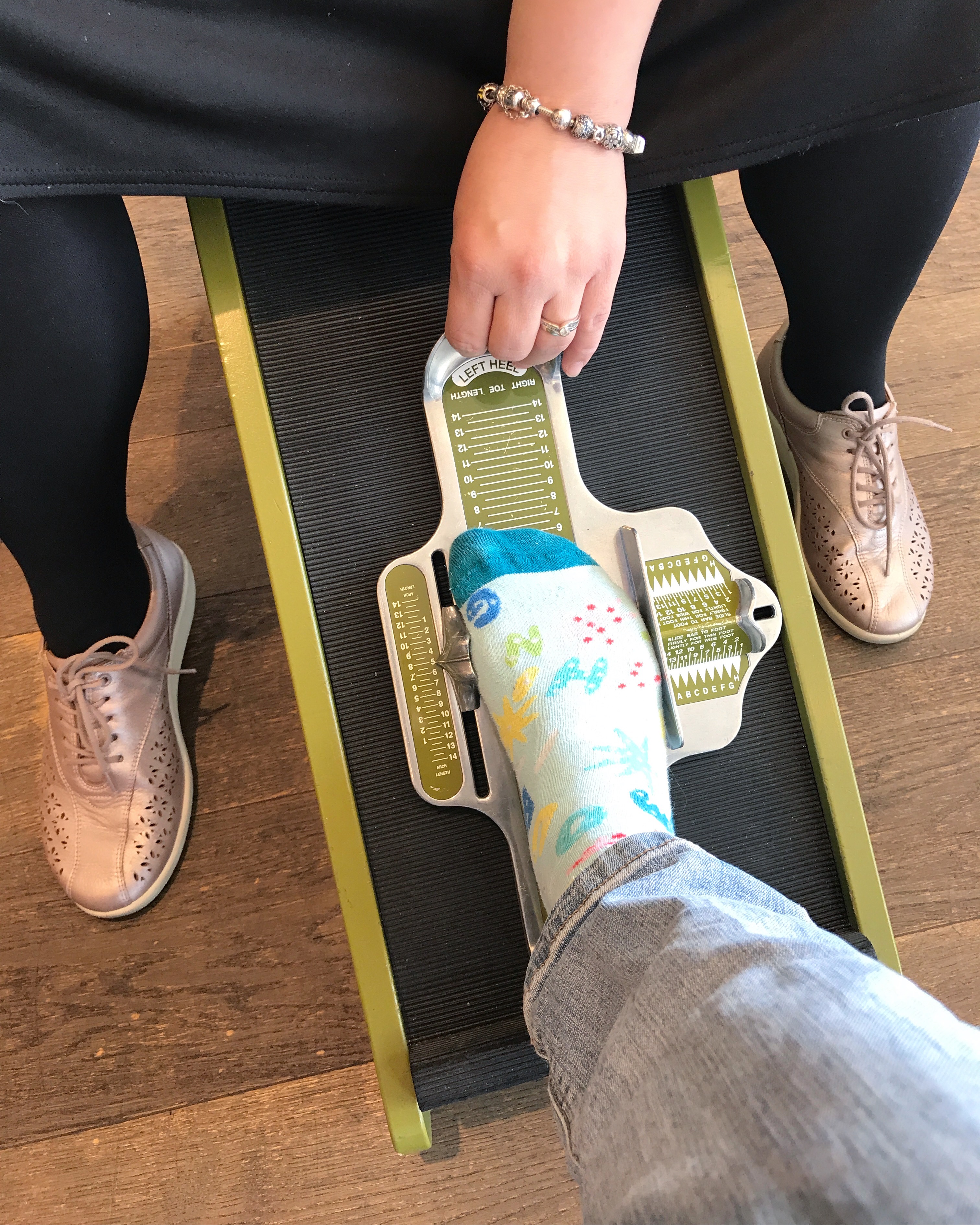 Then it was time to try on some shoes. I was first drawn to a selection of red court shoes, which Katie patiently brought out in different styles and sizes (I need to wear orthotic insoles, so sometimes need to go up a size to make them fit). However, my feet – which are used to wearing high top shoes and boots, didn't feel supported enough so we switched to a trainer style which offered slightly more support and cushioning.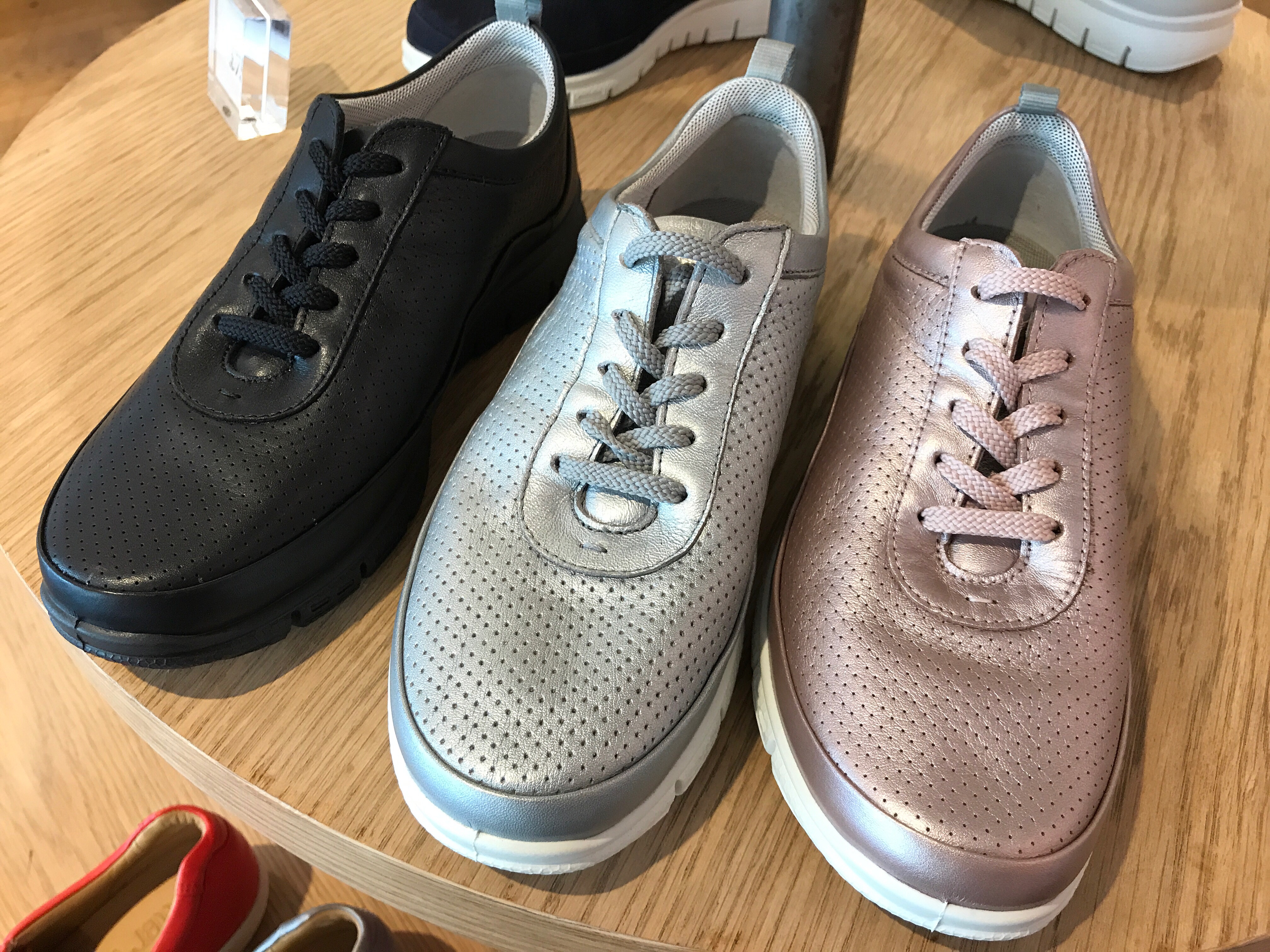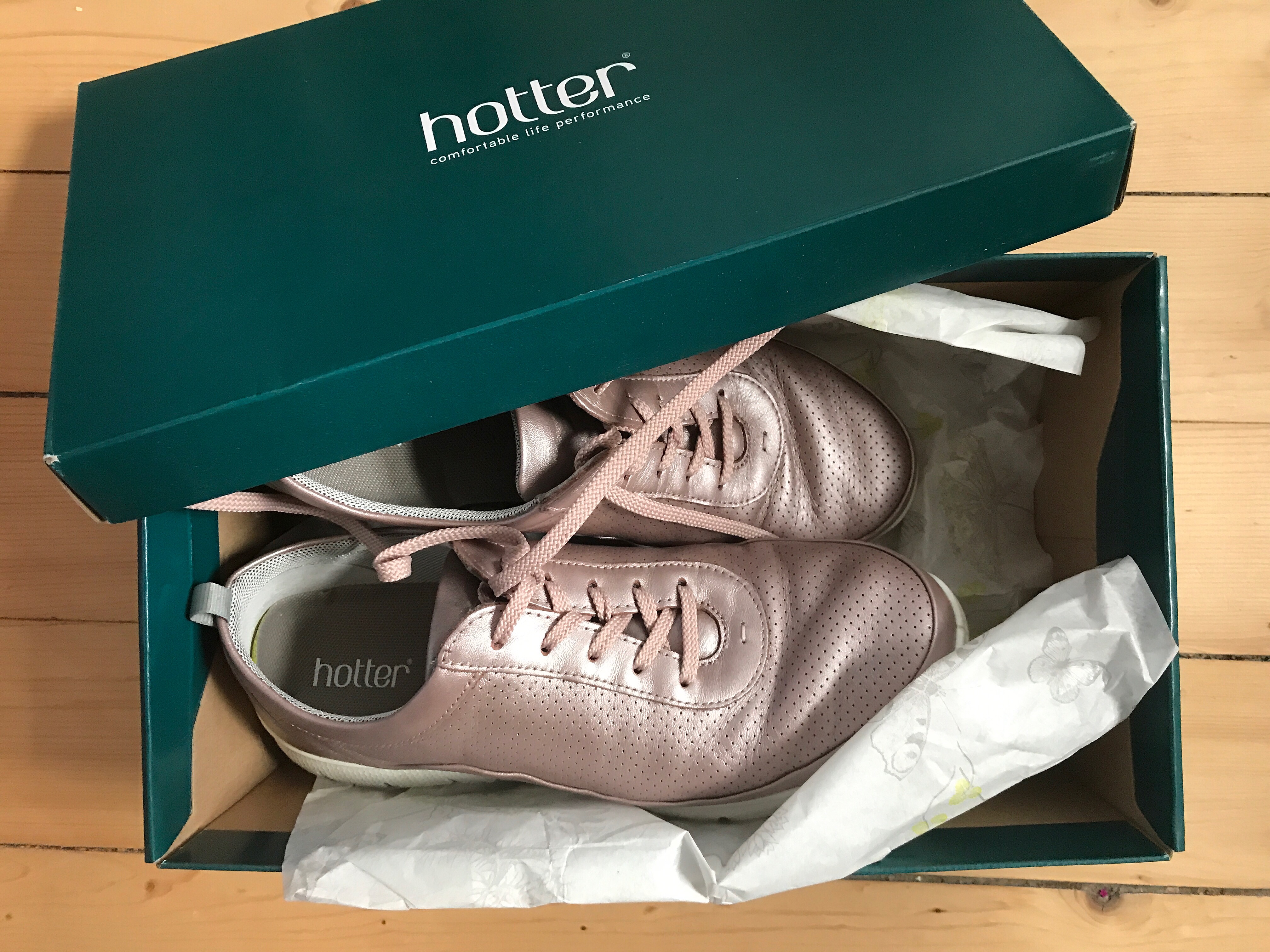 And the 'Gravity' was the shoe I settled for in the end – they are so comfortable, it's like walking on air! It came in three colours,  black and two shades of metallic leather. After a quick poll on Facebook (of course) I settled on the mauve. I don't think I've ever owned a pair of metallic shoes before, but hey, 40 is the new 20! As well as the shoes, I also received a selection of shoe care products to keep my funky new shoes shining and lasting longer.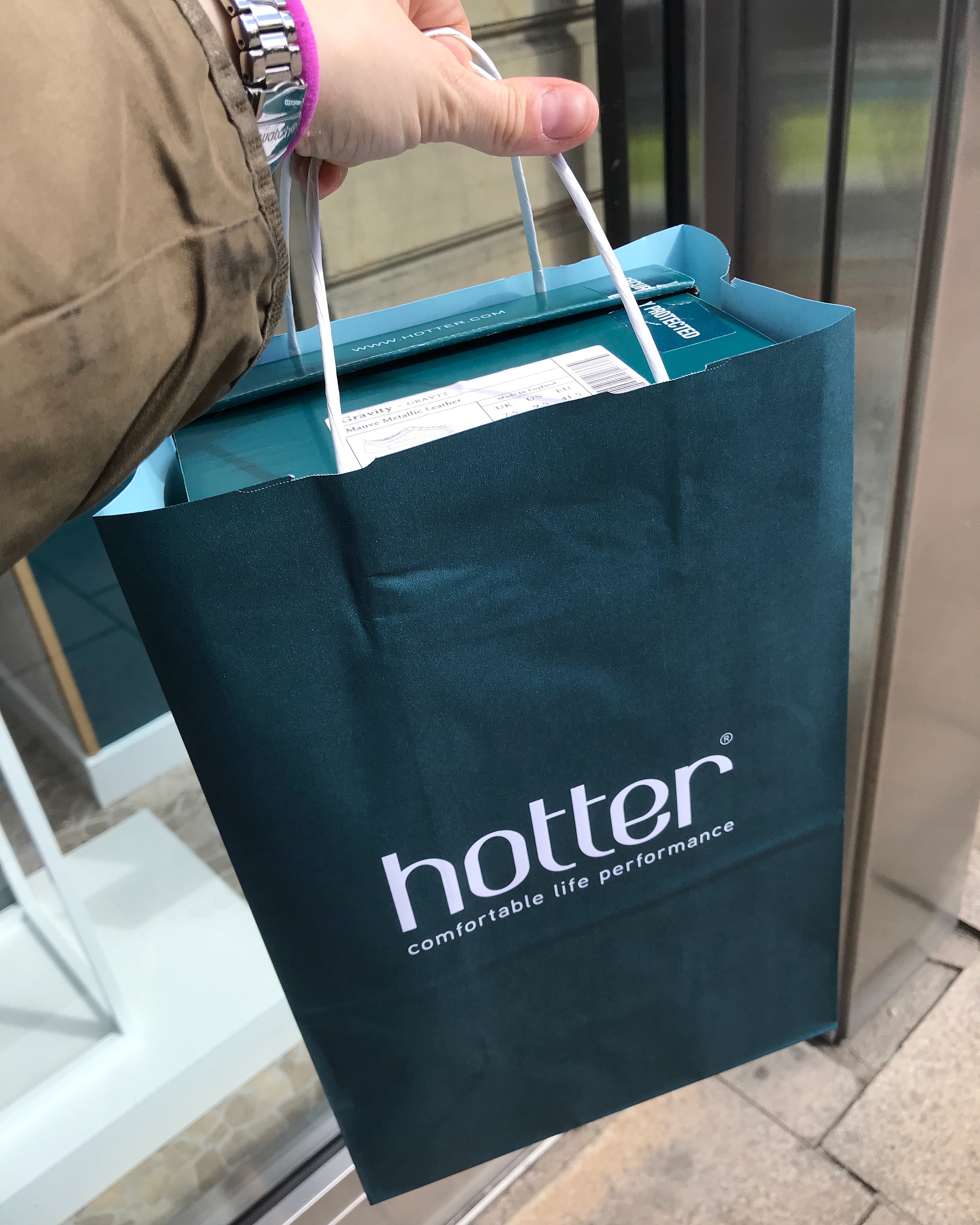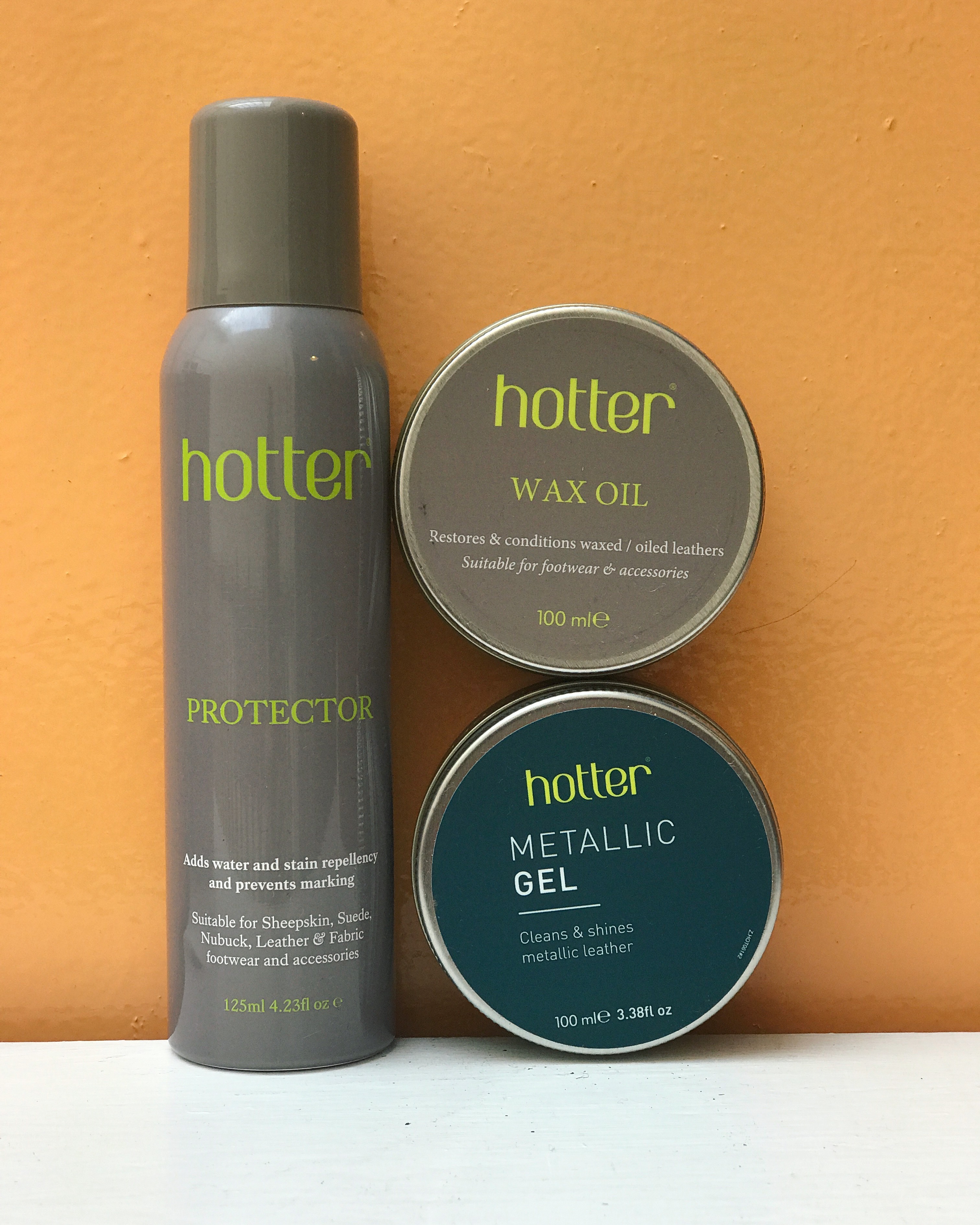 Of course, immediately after my Hotter Shoes fitting experience, the weather turned and I was in my wellies for the better part of two weeks, but in the last week we've been blessed with enough sunshine to give the shoes a good breaking in. I walk a lot as we don't have a car, so these shoes have been tested out to the max walking to work, doing the school run, going grocery shopping. So far they are holding up well, and are as comfy as on day one. I did have to put some bandaids on my heels the first couple of days while I was breaking them in, to stop my heels being scuffed, but I need to do that with every single new pair of shoes no matter what brand so I think it may just be my feet and the way I walk. As a busy mum on the go, these shoes are perfect for me and the metallic finish adds a little much needed sparkle too.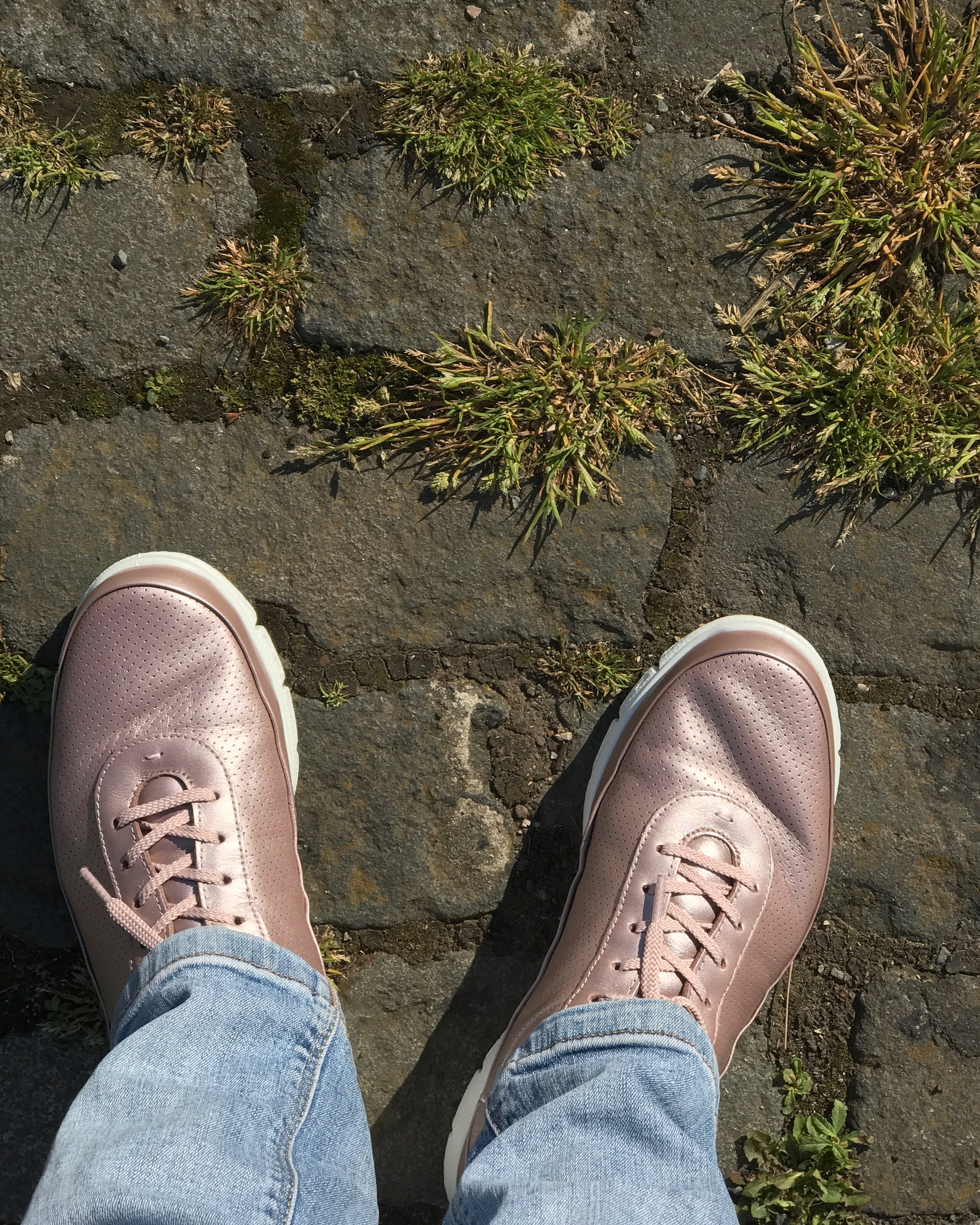 I would definitely recommend Hotter Shoes for comfort and for excellent customer service, and as well as court shoes and trainers they also do a whole range of other shoes including sandals and boots, and they also do shoes for men too. I will definitely be returning if I need any new shoes in the future.
[line]
Disclosure: I received a free fitting and pair of shoes from Hotter Shoes in exchange for an honest review. All opinions are my own.