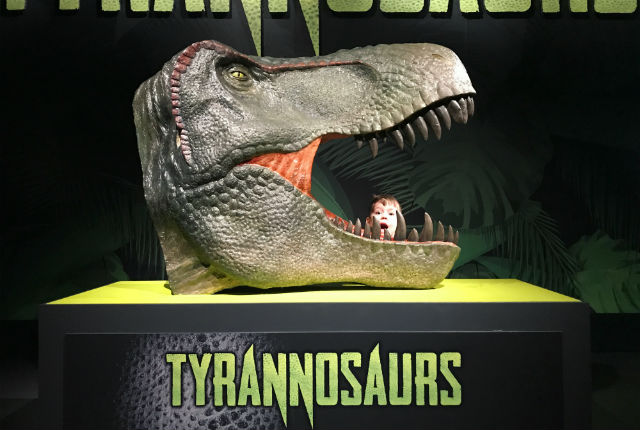 Tyrannosaurs at the National Museum of Scotland
Happy Museum Monday! We've got a great treat to share with you today. This past weekend, Mr Fox and I visited the new TYRANNOSAURS exhibition at the National Museum of Scotland. It was created by the Australian Museum, and has already toured Australia, New Zealand, Canada and the USA. The National Museum of Scotland in Edinburgh will apparently be its only showing in Europe!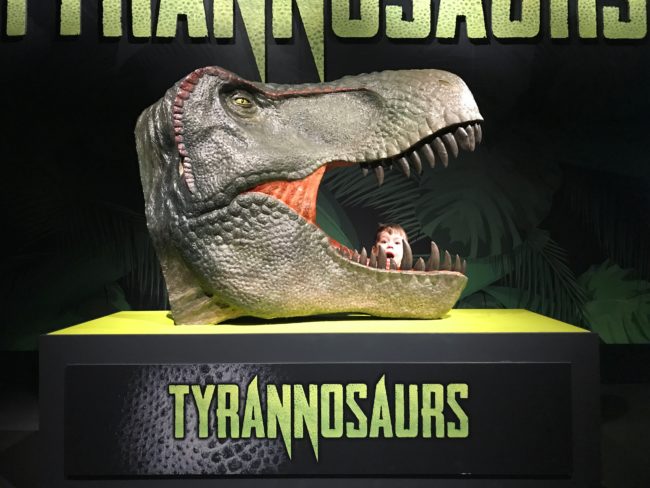 The exhibition explores the latest palaeontological tyrannosaur discoveries and the evolution of tyrannosaurs, and how natural selection and environmental change affected their transformation from carnivores little bigger than ourselves to the massive predators we think of when we hear the word 'tyrannosaur'. Did you know that around 25 different species of tyrannosaur have so far been discovered, which came in all shapes and sizes? I didn't, and neither did my 5 year old, who probably knows more about dinosaurs than I do. It completely blew his mind that there are other tyrannosaurs besides the famous T.rex, and that the tiny dinosaurs featured in the exhibition were in fact not baby T.rexes but simply smaller species of tyrannosaur.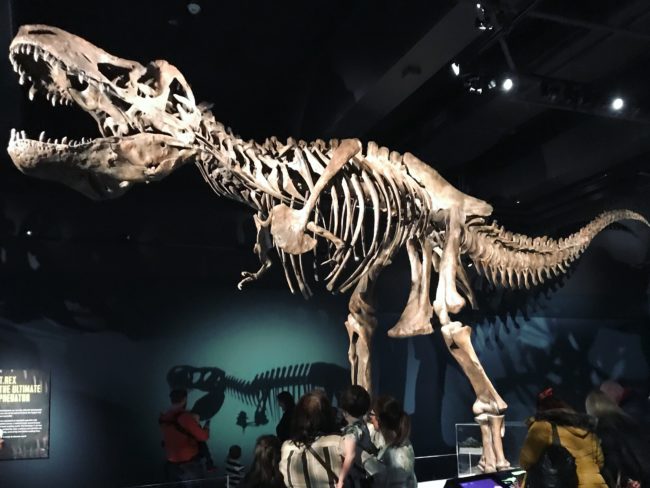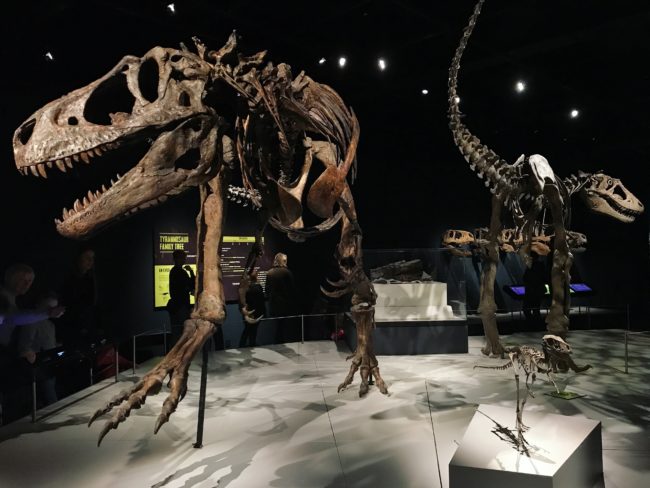 The exhibition features some extremely rare fossil specimens, cast skeletons, skulls, and models of feathered dinosaurs. Each of the skeletons comes with an information panel, which tells you the name of the specimen, its size, when and where it lived, and some other interesting facts. Mr Fox was super interested in this and had me read all the info out to him. There were also touch screens with additional info on the tyrannosaurs' habitats and virtual renditions of what they would have looked liked when they were alive, which you could zoom in on and examine closer.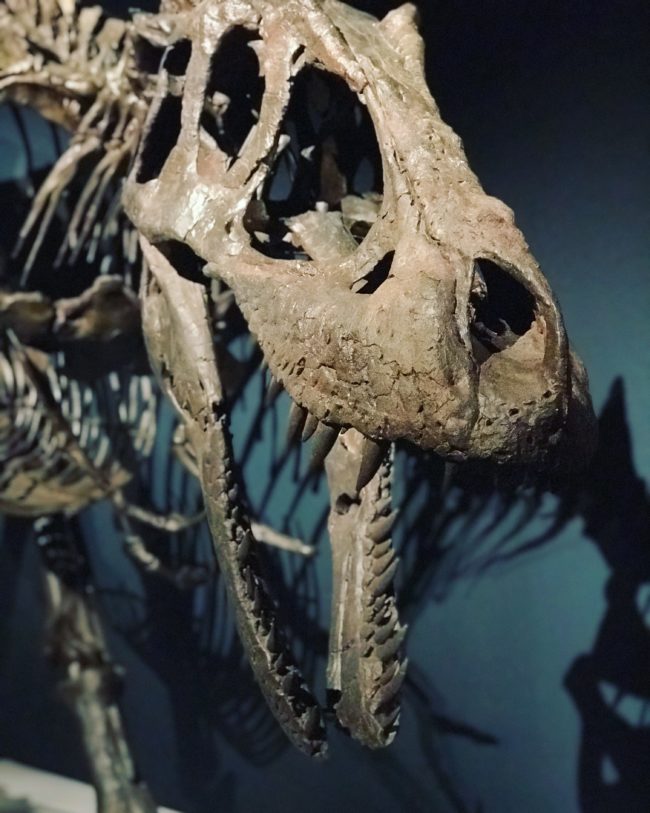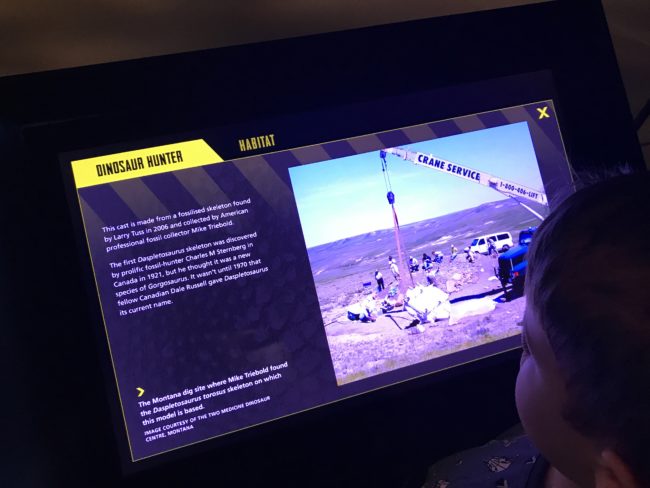 One display showed several tyrannosaur skulls from different species next to each other, to show the similarities and diversities, and what variations in structure can tell us about different hunting and feeding strategies. Some replicas on open display gave visitors the chance to touch and feel, including a thigh bone, some T.rex teeth, and a pile of dung. Of course, the kids all thought it was hilarious that they could touch some 'real' dinosaur poop.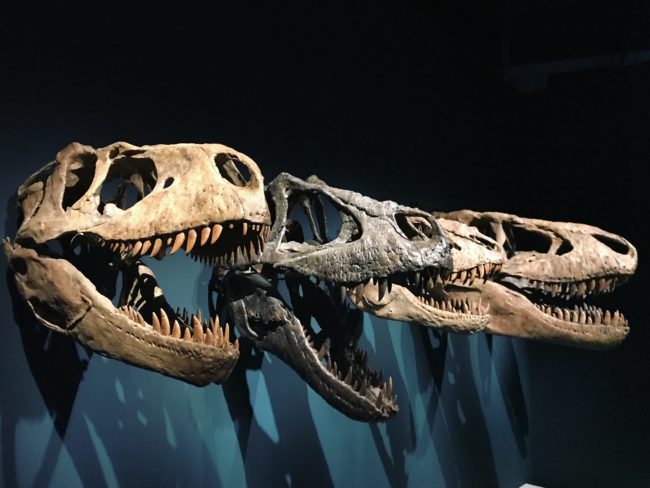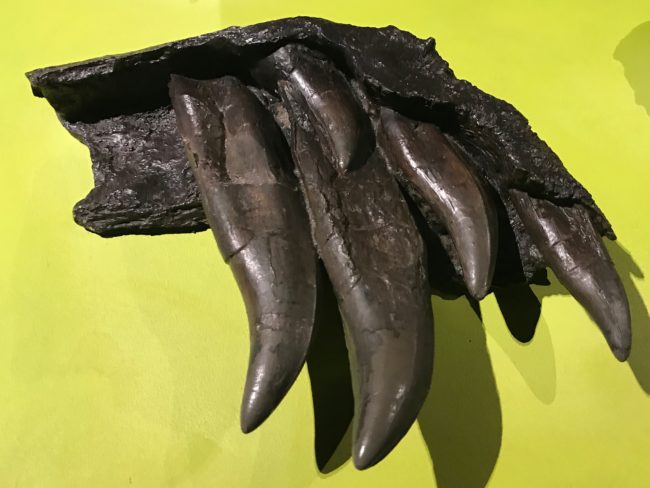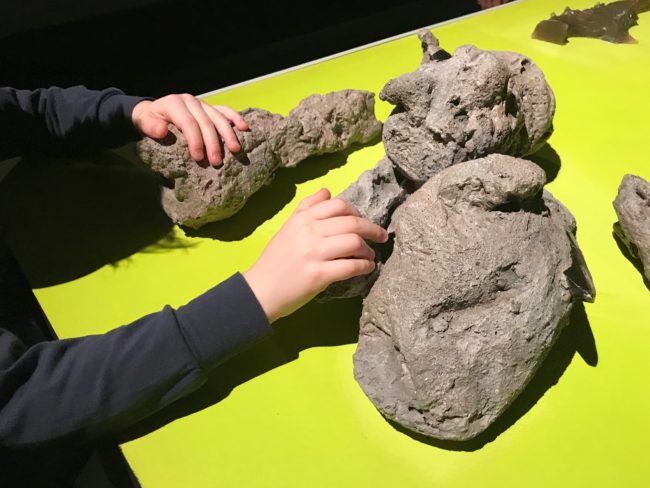 Whilst the specimens and models are the stars of the show, the exhibition uses some really cool multimedia effects to enhance the visitor experience. On entering the exhibition, you are led down a path lined with screens, several foot high, showing images of real life Edinburgh streets and buildings, including the museum. These are layered with computer animated video footage of tyrannosaurs roaming the streets, and it really feels like you are walking around Edinburgh among the dinosaurs. The scenes change from day to night time too, and Mr Fox's favourite part was when a tyrannosaur tries to eat a street lamp!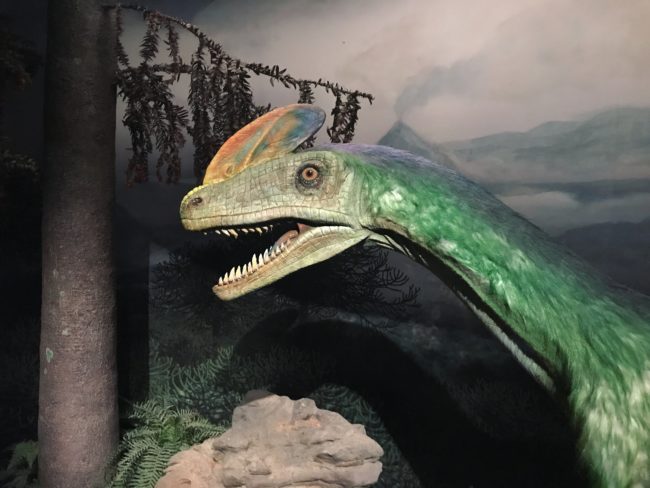 Another popular multimedia interactive was the large tabletop touchscreen showing the tyrannosaur family tree. Visitors have to work together to hatch eggs, and gather clues about the hatched tyrannosaurs to then drag them to the right nodes on the tree. Despite the instructions, we had no idea what was going at first and it was all a bit bonkers with so much happening on screen at once, but after playing it three times we soon got the hang of it. The kids' favourite bit, however, was when the tree is completed and a fiery shower of meteorites descends to destroy all the dinosaurs – then you start the game again. I had to literally drag Mr Fox away from the table to go see the rest of the exhibition, with promises that we would come back again another time with his brother (who was ill that day) to play the game again.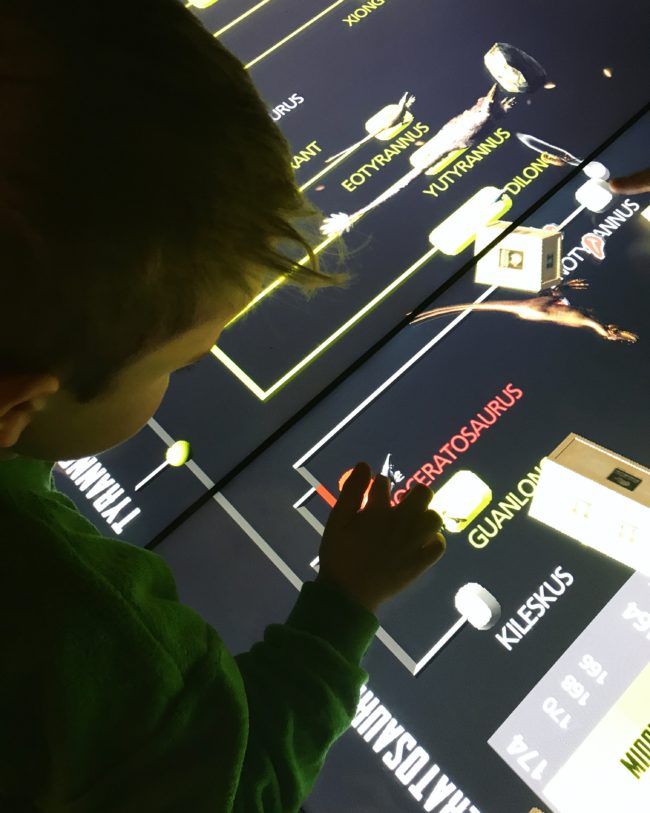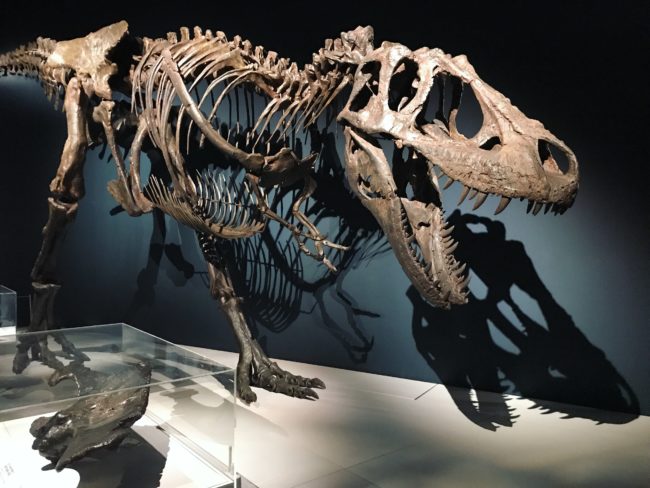 Other interactive experiences included one where you test your strength and one where you have to jump as hard as you can to create meteorites to destroy the dinosaurs (bit of a recurring theme…) Another touch screen challenged you to find the key features that define a tyrannosaur from other dinosaur groups – it was harder than it looked, as we only found 3 out of 4 features.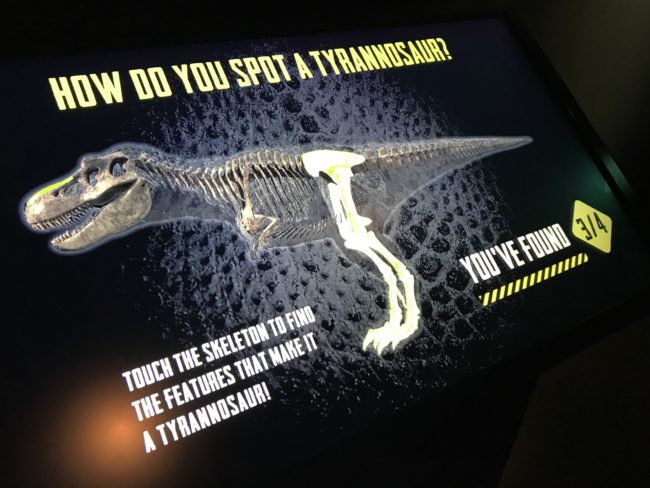 One experience that was particularly popular with the younger kids combined live video footage of visitors sitting in front of of a screen with augmented reality, to make it look like you were interacting with dinosaurs on screen. The kids all thought this was the best thing ever.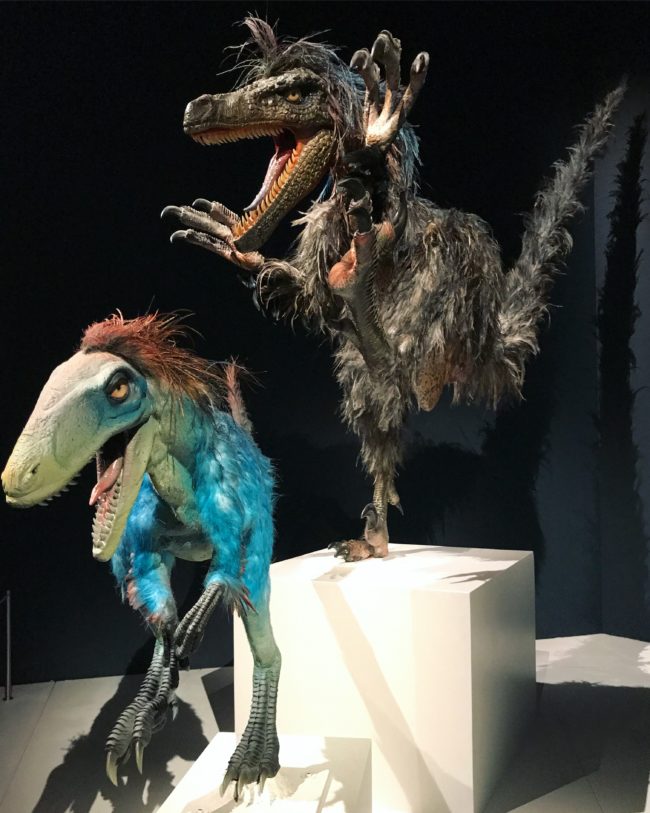 If you have kids who are obsessed with dinosaurs, then this is a pretty cool exhibition that you will get a lot out of. In terms of what age it is appropriate for, it's hard to say. Mr Fox is 5 and he was super interested in everything, we stayed for over an hour. There were plenty of kids younger than him there though too. A few of them were freaking out and crying because it was all too scary for them – a T.rex shadow which suddenly comes 'alive' especially gave a couple of them a fright – but equally there were loads of tinies who were totally chilled with everything, so I think it depends a bit on the individual child. It's £12 for adults, £6 for kids age 5+ and under 5s go free. If you have a big family and plan to go more than once, it would also be worth while looking at a family membership which also gives you discounts in the museum shops and cafes. There's also a dinosaur activity sheet which we were given, to help us explore dinosaur related exhibits in the rest of the museum.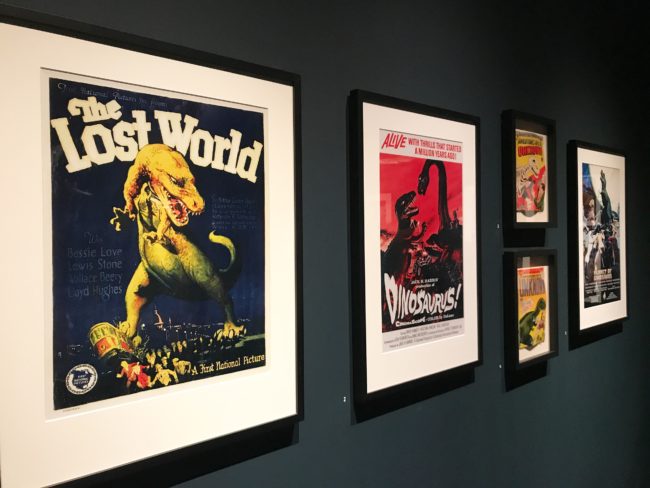 All in all, we thought this was an amazing exhibition and we can't wait to go back with Oskar and daddy so they can see it too.