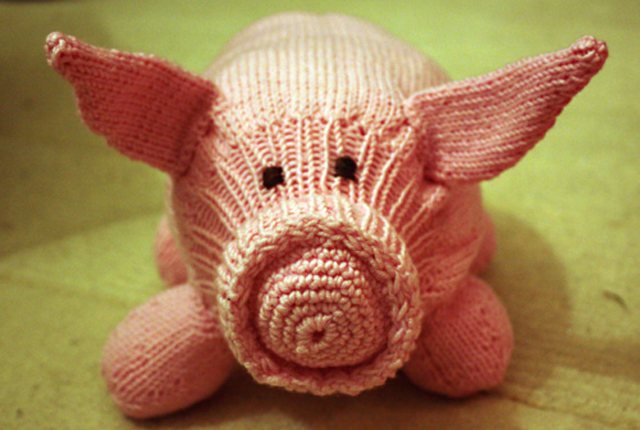 The Year of the Pig
Happy Chinese New Year! It's the start of the Year of the Pig, so I thought I would share a little anecdote with you of how my mum ended up knitting a pig for the world's largest pig museum!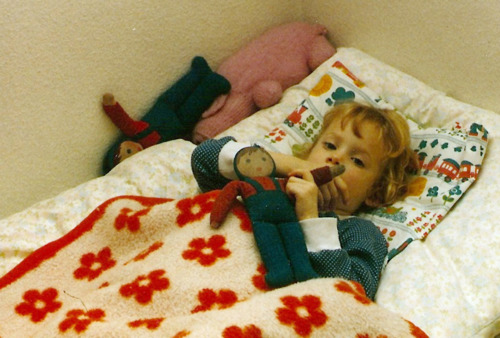 When I was about four years old, my mum knitted me a pig, hence forth known as 'Kuschelschwein' (Engl: cuddle pig) in our family. It became one of my favourite toys, until one year, when we were on holiday with another family, and the pig went missing. We're fairly sure the kid from the other family took it – big, pink cuddle pigs don't suddenly disappear into thin air – but it remained gone, never to be seen again. Sadly, the knitting instructions also remained gone, so the pig was never replaced. Until a few years ago, when what should be lying under the tree at Christmas but a re-incarnation of Kuschelschwein! After all that time, my mum had rediscovered the knitting instructions whilst sorting out old craft magazines with my aunt, and had knitted me a new pig as a surprise!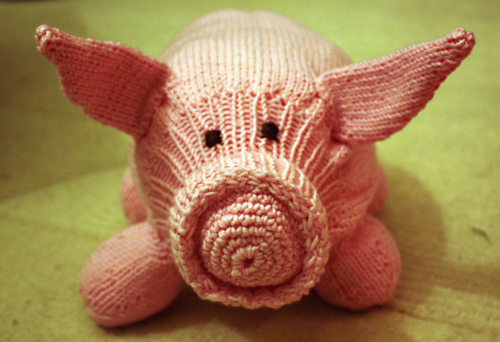 When I posted a picture of my new Kuschelschwein on Twitter, the Schweine Museum in Stuttgart, Germany – the world's largest pig museum, immediately fell in love with it. So, I commissioned the Best Mum in the World (no, really, that's her title) to knit another pig to send to the museum, where it was gratefully received and started its new life as a Twitter-Pig (named after our encounter on Twitter).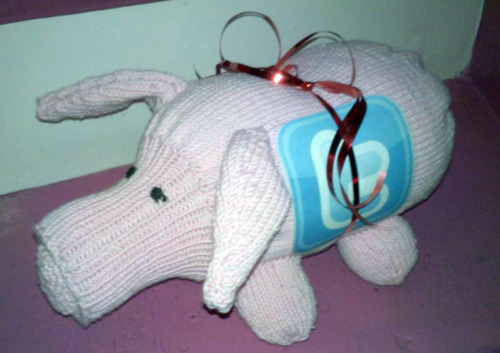 Here's what the Schweine Museum said:
When we saw Jenni's Kuschelschwein on Twitter, we were instantly in love with it. We collect all kinds of pigs from all around the world. As we get pigs from everywhere we of course also wanted to have this special one with such a cute history. When Jenni told us that she had asked her Mom to knit one for us, we just couldn't believe it! We were about to get our first pig from a social media contact! What a story!
When the pig finally arrived, we equipped it with the Twitter Symbol and from that moment on it was known as the Twitter-Pig in the world's biggest pig museum. Thank you very much Jenni and a big thank you also to Jenni's Mom!!!
I've never been to Stuttgart before, so I really hope to visit some time soon and, of course, go and see how Twitter-Pig is settling in at the Schweine Museum.